Paramount Plus, formerly known as CBS All Access, is a popular streaming service that provides access to exclusive TV shows, movies, and live sports events. If you choose it among the many other streaming services available on Roku devices, you should know that it's easy to activate and start watching.
In short, you'll first need to download and install the Paramount Plus channel on your Roku. The next step will be to sign up for the streaming service. And finally, you will be able to enjoy your favorite movies and TV shows.
So let's take a closer look at how to start watching Paramount Plus on Roku.
How to sign up for Paramount Plus on Roku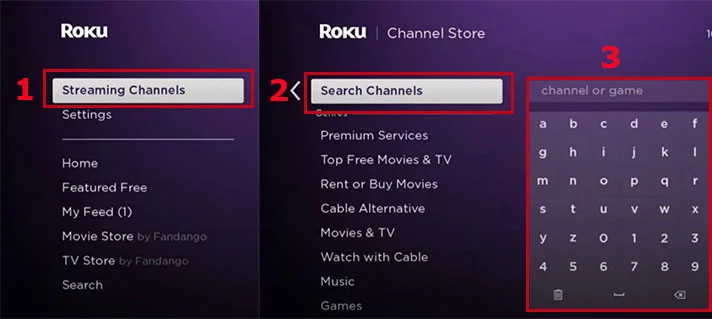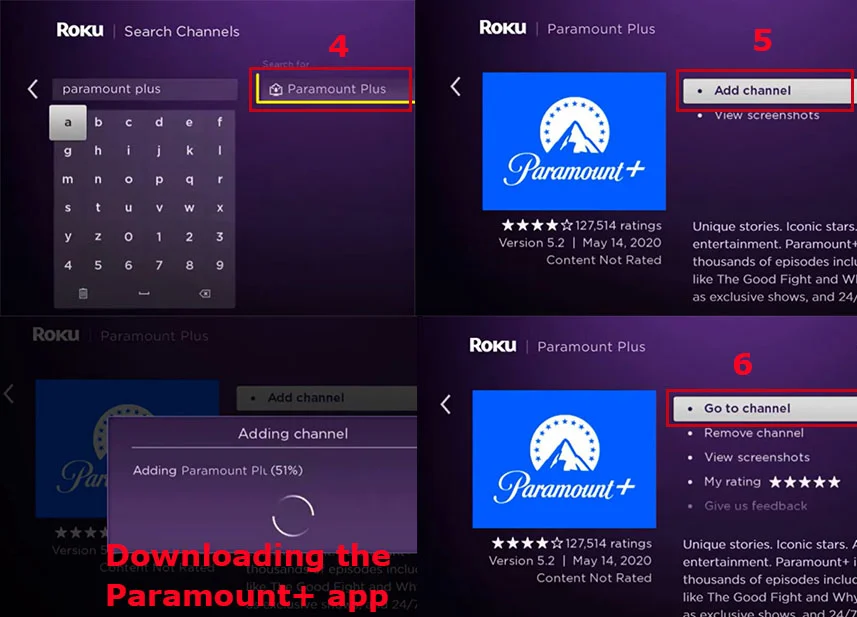 If you want to sign up for Paramount Plus through your Roku device, install its channel first. So do the following:
Turn on your Roku and navigate to the Home screen.
Select the Streaming Channels option from the left-hand menu.
Then click the Search Channels option and type "Paramount Plus" in the search bar.
After that, select the Paramount Plus channel from the search results.
Click Add Channel to install the channel on your Roku.
Once added, launch the Paramount Plus channel (it should appear on the Home screen) and select Sign Up.
Choose a subscription plan.
Click Next on the Create Account screen, pre-populated with your Roku information.
Finally, enter your Roku PIN and return to the Home screen.
Once you have completed these steps, you can start watching Paramount Plus.
As you may have understood, the above is intended for those signing up for the first time at Paramount Plus. But what about those who already have an account?
How to activate an existing Paramount Plus account on Roku
If you already have a registered Paramount Plus account, for example, on your other devices, then to activate it on Roku, you need to sign in to it. So here's what you should do:
First, install the Paramount Plus channel as described in the paragraph above.
Then launch it and click Sign In.
After that, you will have two options on how to sign in.
On my TV
Enter your Paramount Plus credentials (the email address and password) you used when subscribing to it.
Select Sign In.
On the Web
Use the web browser on your smartphone or computer to visit paramountplus.com/roku.
Enter the 5-digit code from your TV screen.
Once done, your TV screen should refresh, and Paramount Plus becomes available.
How much is a Paramount Plus subscription?
The subscription cost for Paramount Plus varies depending on the plan you choose. There are two types of subscriptions in total: Essential and Premium.
The Essential plan, which includes limited commercials, costs $4.99 monthly. Alternatively, you can save 16% off your monthly price with an annual plan for $49.99/year. The Essential plan does NOT include your local live CBS station, but NFL on CBS and UEFA Champions League will be available via separate live feeds.
The Premium plan costs $9.99 monthly, including live sports and live TV. An annual plan costs $99.99/year. It has no ads. But you should know that live TV streams have commercials, and a few shows include brief promotional interruptions to keep you in the loop on new and upcoming Paramount Plus programming.
However, checking the latest pricing information on the Paramount Plus website or app is always a good idea, as it may change over time. There are also occasional promotions when you can subscribe for a bundle of several subscriptions.
Which Roku supports Paramount Plus?
Before adding the Paramount Plus channel to your Roku, ensure it is compatible. The Paramount Plus app currently works with the following Roku models:
Roku 2, 3 and 4 
Roku Ultra and Ultra LT
Roku LT
Roku HD
Roku Streaming Stick (3500x, 3600X or later) 
Roku Ultra
Roku Premiere and Premiere+
Roku Express and Express+
Roku TV
4k Roku TV
And here are no longer supported:
Roku LT (2400X, 2450X)
Roku HD (2500X)
Roku 2 HD (3000X)
Roku 2 XD (3050X)
Roku 2 XS (3100X)
Roku Streaming Stick (3400X and 3420X)
That's it. As you can see, watching Paramount Plus on Roku is easy. You just need to sign up for a subscription plan, add the Paramount Plus channel on your Roku device, sign in to your account, and start watching your favorite shows and movies.