Dictionary on Mac is a built-in system-level automatic word correction feature. That is, most apps automatically replace words when a typo occurs.
This feature is handy for people who have business correspondence. However, this feature often interferes with typing, for example, if a person uses a lot of professional terms or jargon. If it also bothers you, you can turn off the dictionary.
What to do to disable the dictionary on Mac?
If the dictionary interferes with your use of your Mac, especially if you often type words that aren't in the standard dictionary, you can turn it off. To disable the dictionary on Mac, follow these steps:
The first step to turning off the dictionary on Mac is to click the Apple icon on the Sidebar.
After that, select the System Preferences section.
Next, a new window will open, and you must click on Trackpad.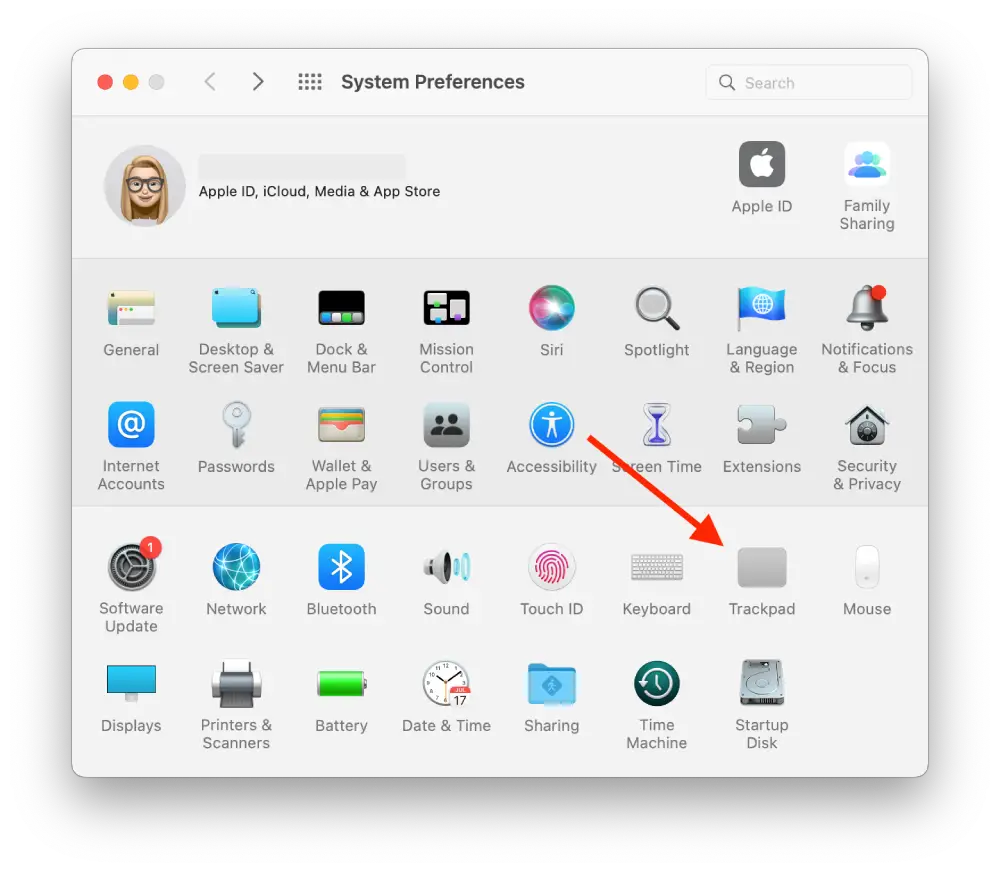 Then it would help if you unchecked Look up& data detectors.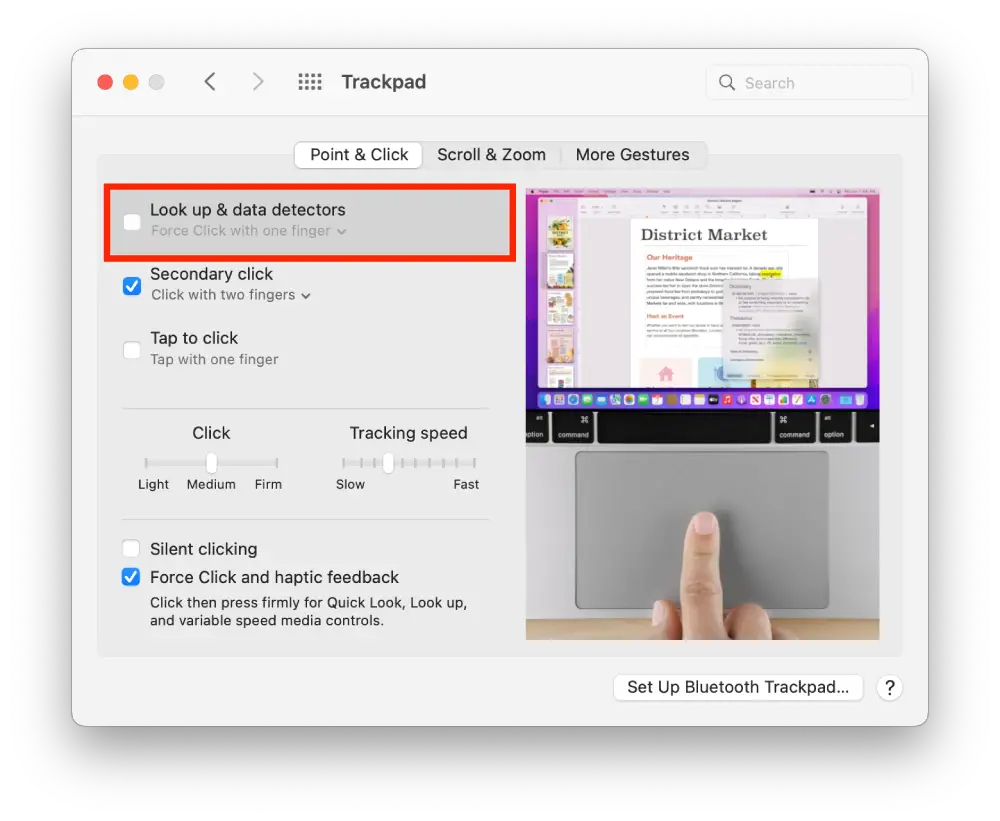 If you need to bring this feature back, you can follow this just as quickly. Still, sometimes a dictionary is necessary if you are working with text and typing too fast because people make mistakes in such cases.
Alternatively, you can install a browser extension like Grammarly, so you don't have to change the words after the dictionary. This will help you not get distracted by checking the terms while writing. Once you're done with your text, you'll be able to see a note about the number of grammatical errors and correct them. It's much more convenient than the standard dictionary since Grammarly will only offer to correct the mistakes, not replace them with other words.
Read also:
What to do to turn off the dictionary in Message on Mac?
Many people are annoyed when, during correspondence, they trigger a dictionary and correct some words. Most often, in informal posts with family and friends, people use abbreviations or their common made-up words. This dictionary will replace all of these with the appropriate words. To prevent this from happening with the Message app, you need to follow these steps:
The first step to turning off the dictionary is to open the Message on the Mac app.
After that, select Edit from the Sidebar at the top.
Next, you will need to select the Spelling and Grammar section.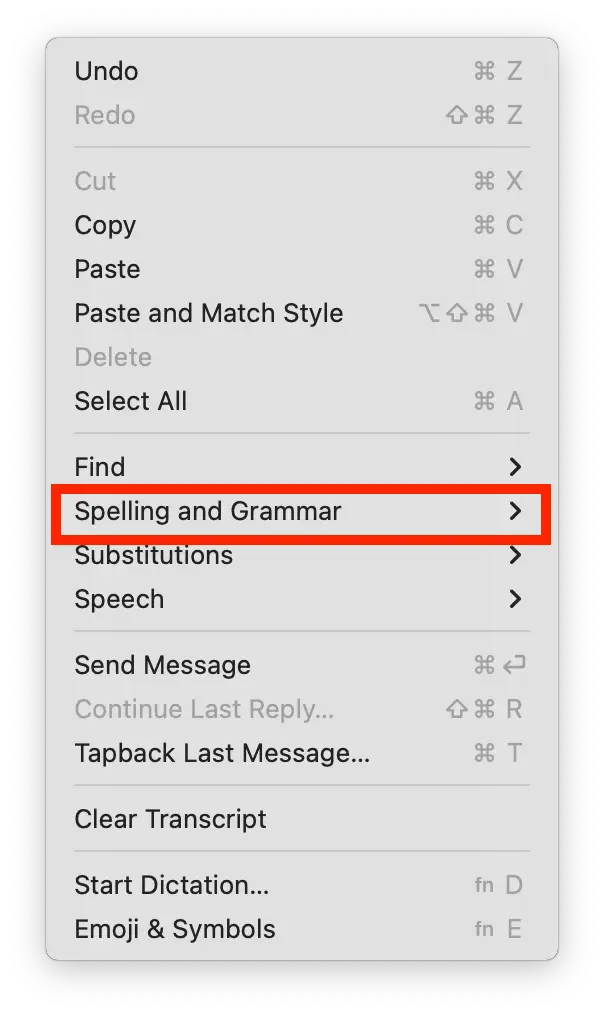 Then uncheck the Correct Spelling Automatically section.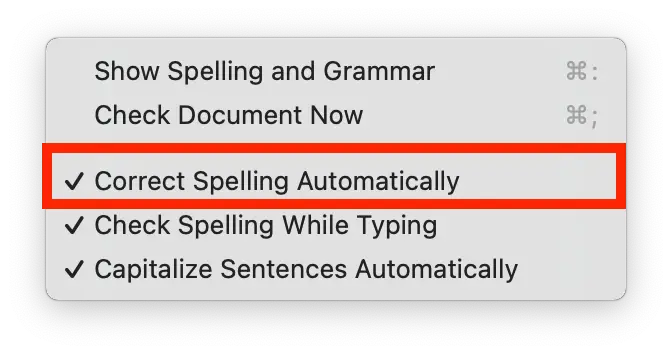 After these steps, you won't need to type the word again after the correction.
What to do to turn off the dictionary in Google Chrome on Mac?
In a browser, when you send emails using Gmail or when you create a spreadsheet using Google Sheets, you can also have trouble with a dictionary. For example, specifying an email address or abbreviating data in a table can disrupt the whole process.
Google Chrome also has a built-in dictionary feature. This is different from the default dictionary function on the Apple device. Since Google Chrome offers a basic spell checker, you can check your spelling using the browser.
If, for some reason, you need to disable the dictionary in Google Chrome on Mac, follow these steps:
The first step is to open your Google Chrome browser and click on the three dots in the upper right corner.
After this, you will have a pop-up window. Select the Settings section.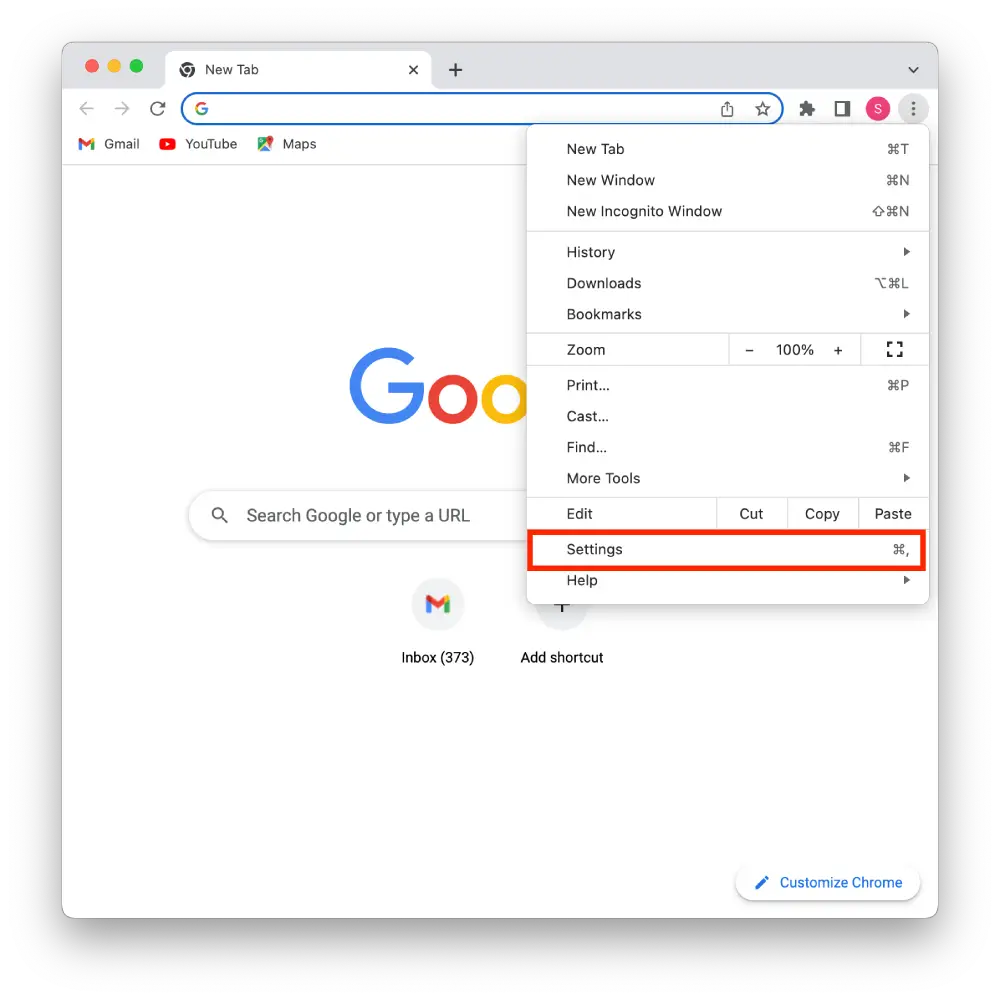 The next step you need to select the Languages section in the settings window.
Next, drag the slider under 'Check for spelling errors when you type text on web pages so that this button doesn't glow blue.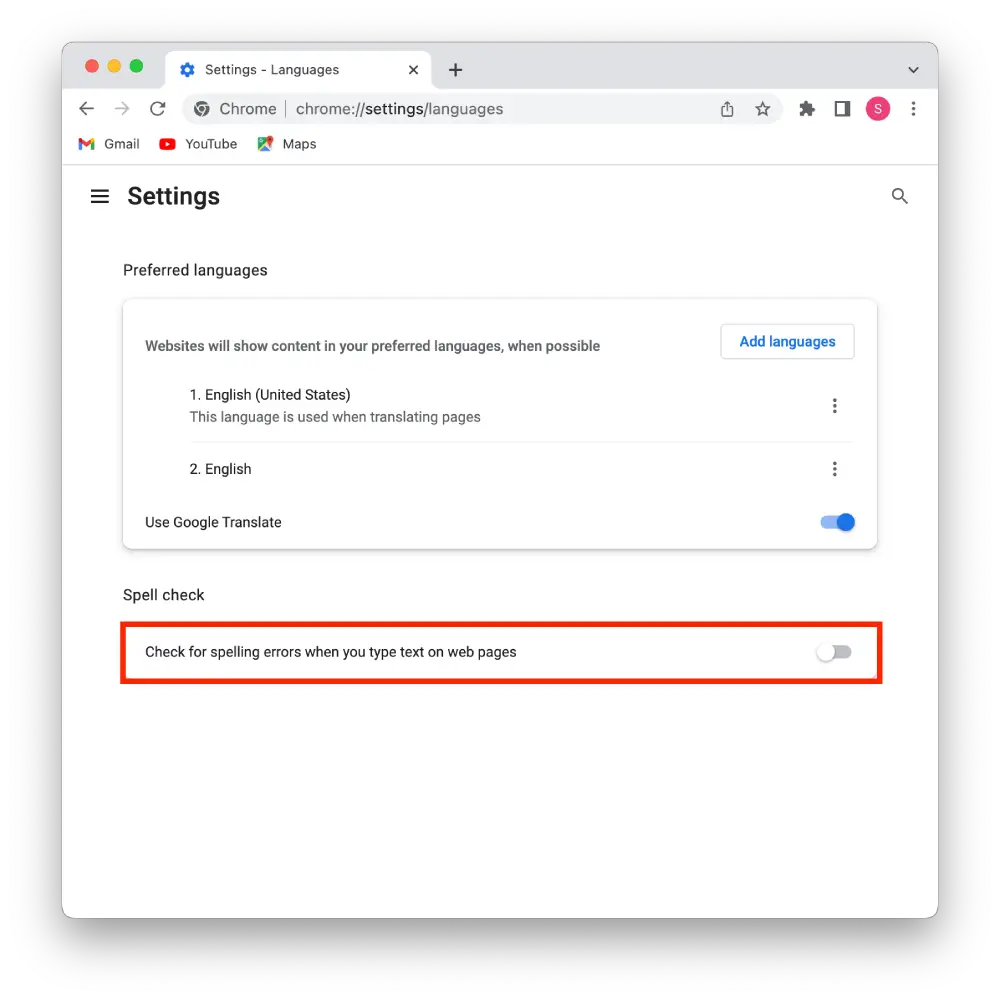 After these steps, the browser will no longer correct your text. If you need to bring this back in the future, follow the same steps.