When you first sign up for TikTok, you'll be introduced to the different notifications and alerts from the app. Actually, there's nothing bad in it, it's just a way the app wants to interact with you.
However, such a flow of notifications and info can be annoying, so you may want to turn them off right away. But is it possible? In short, yes. And in this article, I will tell you how to turn them off correctly in case you don't want to see them.
Also, you can not just turn them off completely, but adjust notifications' sound to make it less loud or even remain the notification turned on, but get rid of their sound.
Why there is a problem with TikTok notifications
TikTok has become a trend in the last couple of years. Especially among the younger generation (more known as Gen Z). That's a short video streaming app that makes it easy to record a short video and edit it before posting it to your profile.
Eventually, with the help of tags and the magic of algorithms, any video can gain enormous popularity. Another cool thing about TikTok is that you can use different songs and musical accompaniment for your videos.
And even if you aren't eager to make content by yourself, it's just a great place to have fun simply by watching entertaining videos.
That's what TikTok is good for. However, there's one thing we can really dislike in TikTok – there are tons of notifications. Just because of the nature of their app – non-stop social sharing. That's good if you're crazy about TikTok, but if you don't want its notifications to distract you all the time – you may need to manage them, turn them off or at least disable their sound.
What are the types of TikTok notifications
Here you can take a look at the types of notifications you can get on TikTok:
TikTok Interactions
I like: this message simply alerts you when people like your content
Comments: alerts you about public comments that users leave on your videos or about replies to your recent comments
New Followers: it shows you every time someone new starts following you
Mentions: it alerts you when someone mentions you with your username
Direct Messages
Direct messages: you get these messages when someone texts you privately
Video updates
Video of accounts you follow: you're always informed if one of the people you follow posts a new video
Video suggestions: this type that is most annoying. These are notifications from the social network itself with video suggestions.
TikTok Live
Live broadcast of the accounts you follow: you receive an alert when one of your contacts decides to make a live video on TikTok 
All of these alerts will come to you by default. They're set up so that you won't miss anything and will always be notified of what's going on. Whatever it is, you don't always need to know every detail, so TikTok has an option to hide notifications so you don't have to be uncomfortable using the app.
And this is so great, as you can not just turn off all notifications, but also manage them to see only things you really need. This is really useful in case you don't want your notification center to be spammed up with tons of TikTok notifications.
How to turn off notifications on TikTok on iPhone, iPad or Android
TikTok allows its users to customize their settings and make their experience with the app better and more convenient. Everything is much simpler than it seems and you can customize the notifications as you want them to be. Here's a simple instruction on how to do this:
How to turn off TikTok notifications on iPhone or iPad
Go to the Settings on your iPhone or iPad
Tap on the Notification that will open all the list of apps installed on your device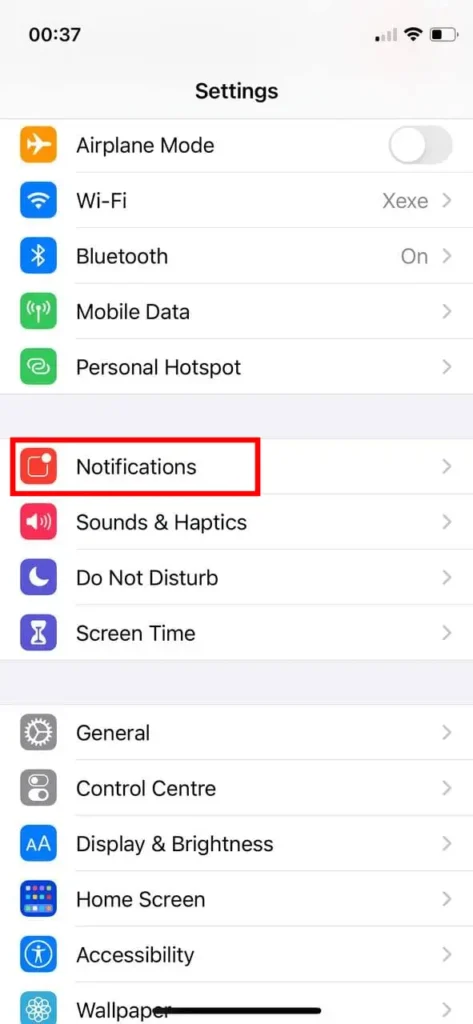 Navigate to TikTok App and tap open it.
Toggle to turn off notifications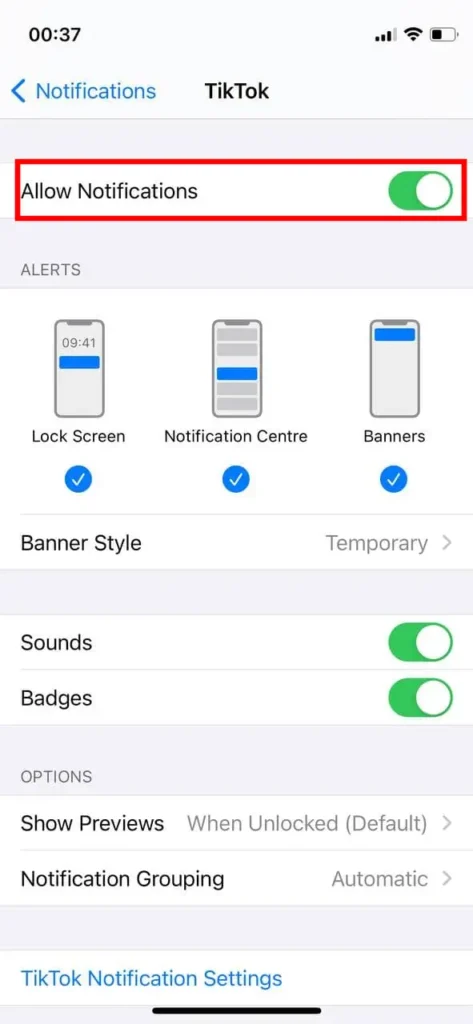 Also, here you can choose screens you want to see notifications on, as well as enable or disable sounds.
This way you can receive only the notifications that interest you and discard all the notifications you don't want to see.
How to turn off TikTok notifications on Android devices
Go to the Settings on your Android device
Tap on the Apps ("Apps & Notification")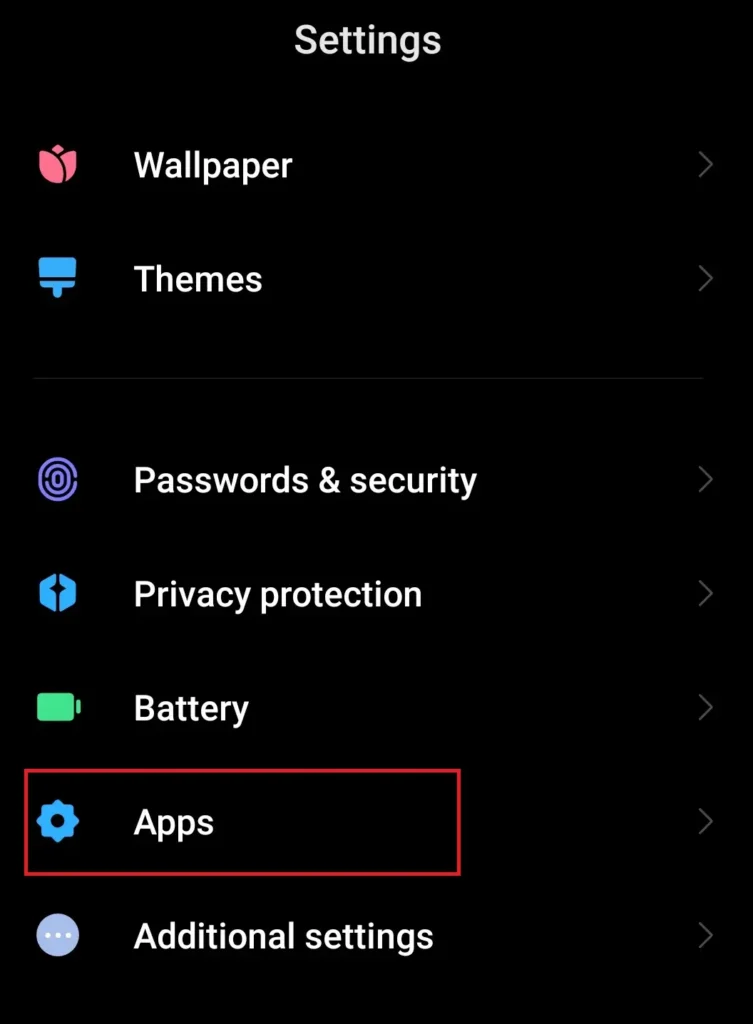 Select TikTok from the list of apps and tap on it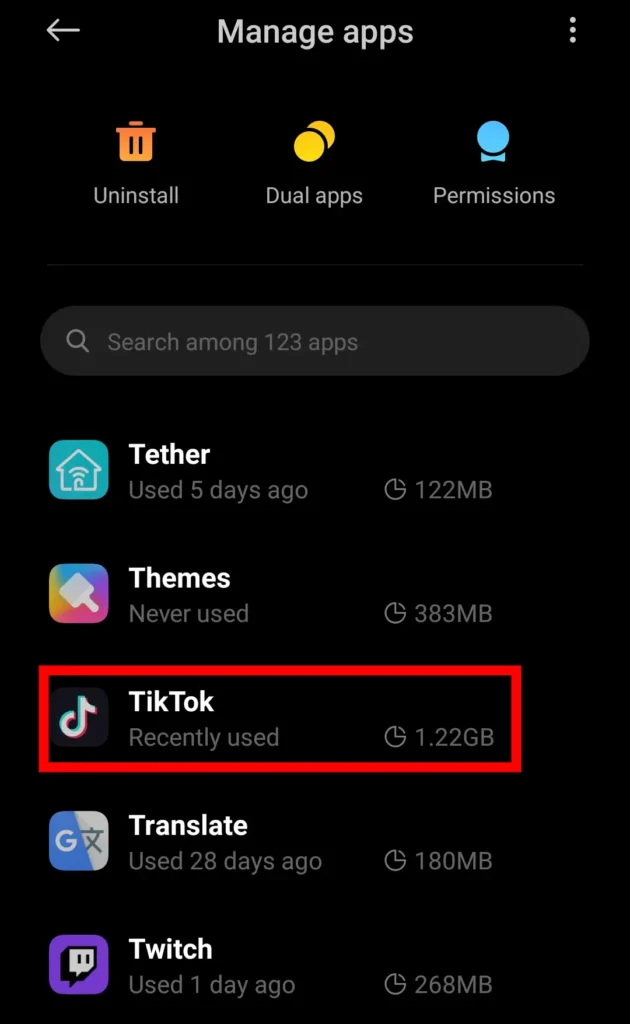 Toggle the "Show notifications" to make it off.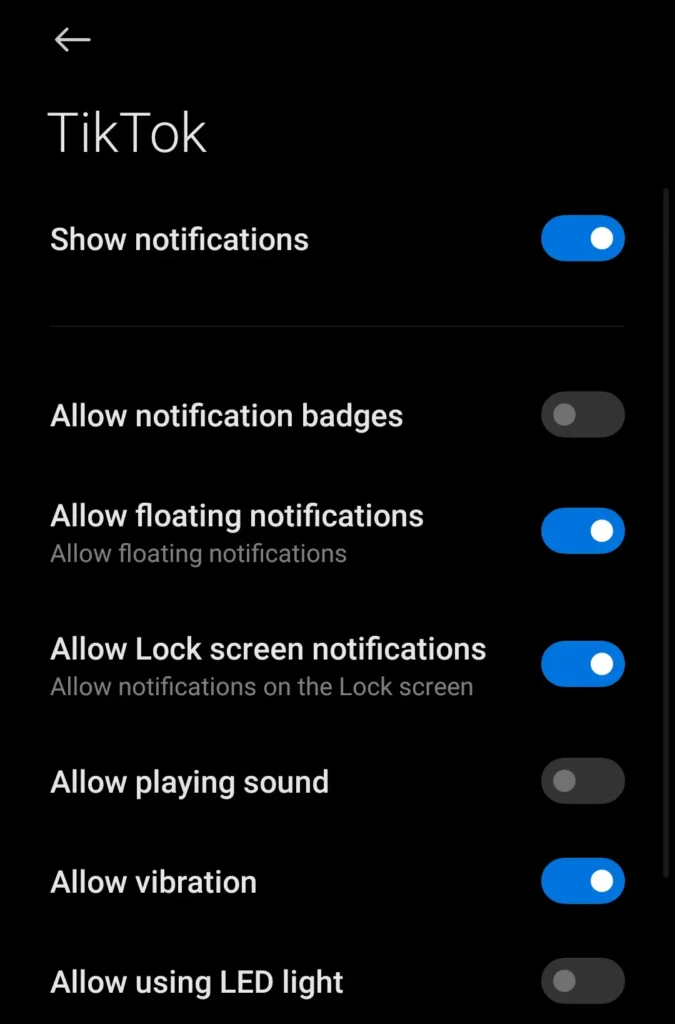 As you can see, you can completely disable notifications or just disable some of them, in case you want to still receive some of the notifications and don't miss important info.
However, in system settings you can manage notifications only partially, in case you want to manage them more broadly – you can manage notifications directly in TikTok app.
How to turn off notifications in TikTok app
Here's what you should do to manage notifications in TikTok app (on any device):
Open the TikTok app
Go to your Profile and at the right corner of the screen, you will see a person icon. Tap on it to open your profile.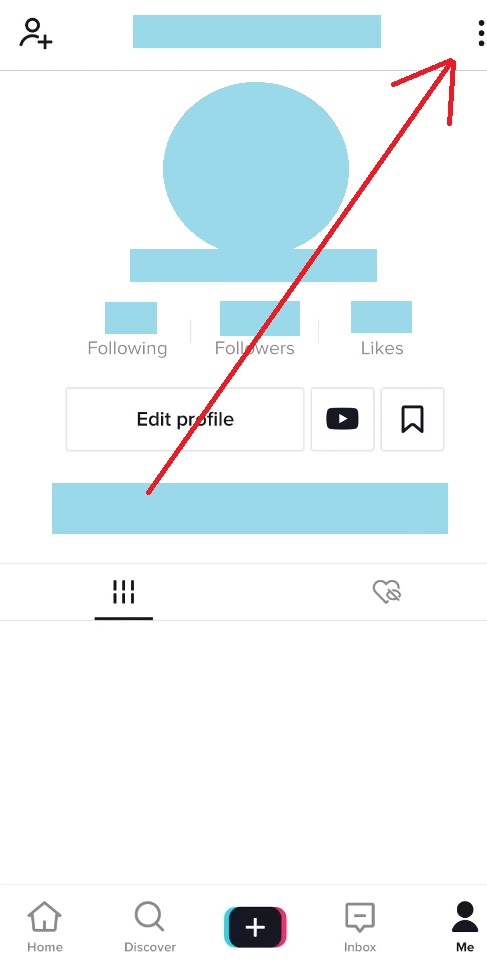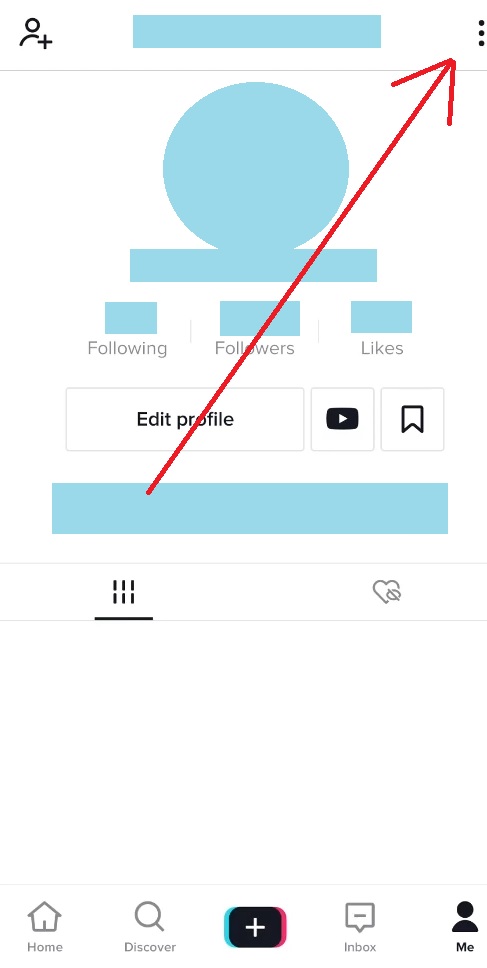 On the profile page at the top right corner, you will see three horizontal dots. Tap on it to open the Privacy and settings page of your TikTok
On this page you can configure your notifications and privacy settings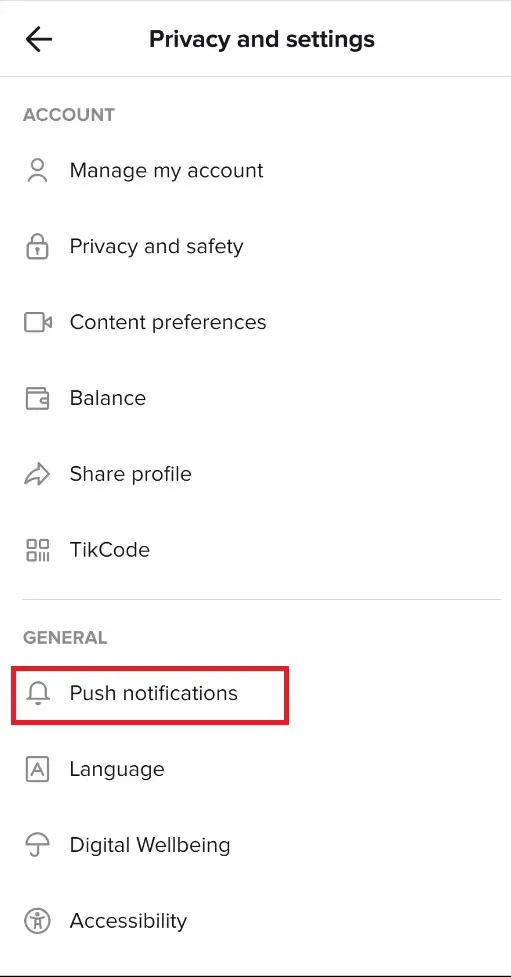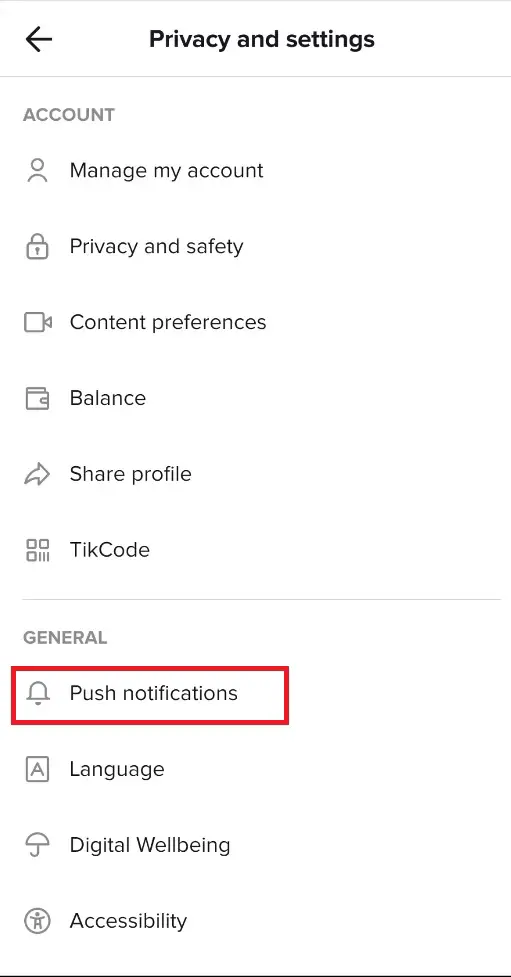 Now you will see a list of all types of notifications and next to them sliders to enable and disable them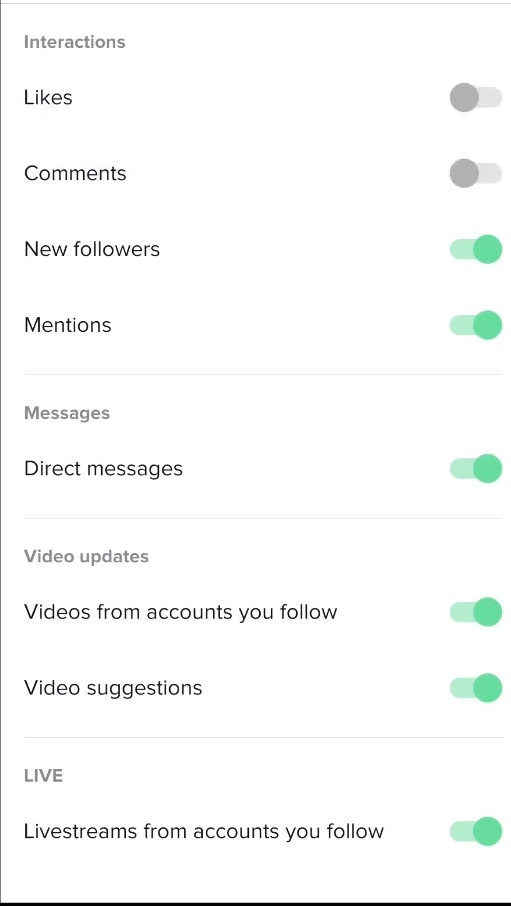 As you may see, here you can manage not only sounds, notifications appearance, and so on, but also manage by the type of notification. That's extremely useful if you want to turn off only some of notifications, but left others turned on.