Switching to a new email account may seem tricky, especially when transferring valuable messages, contacts, and attachments from your old account. Fortunately, Yahoo has a built-in procedure to transfer your old email to a new one. Moreover, you can do the same with your Yahoo contacts.
In turn, if you want to move your Yahoo email to Gmail, you can do so with the latter's import feature. Other email services may likely have a similar option. But I'll show you how to do it in Gmail as an example.
So let's get started!
How to transfer emails from Yahoo to another account
First, you should know that Email Forwarding isn't available in all locales. So if you don't see it in your Yahoo account, it's unavailable in your country now. Moreover, you can use this feature only if you have a Yahoo Mail subscription. Otherwise, unfortunately, you won't be able to transfer emails from one Yahoo account to another.
Here are the steps to follow:
Sign in to your old Yahoo Mail and click Settings.
Then select More Settings.
Next, click the primary mailbox account, and under Forwarding, enter the Forwarding Address (your new email).
Finally, click Verify.
Now, you need to sign in to your new email account and follow the instructions sent there.
How to import emails from Yahoo to Gmail
Let's take Gmail to see how you can easily import Yahoo Mail. Here's what you should do:
Go to your Gmail account and click on the gear icon.
Select See all settings.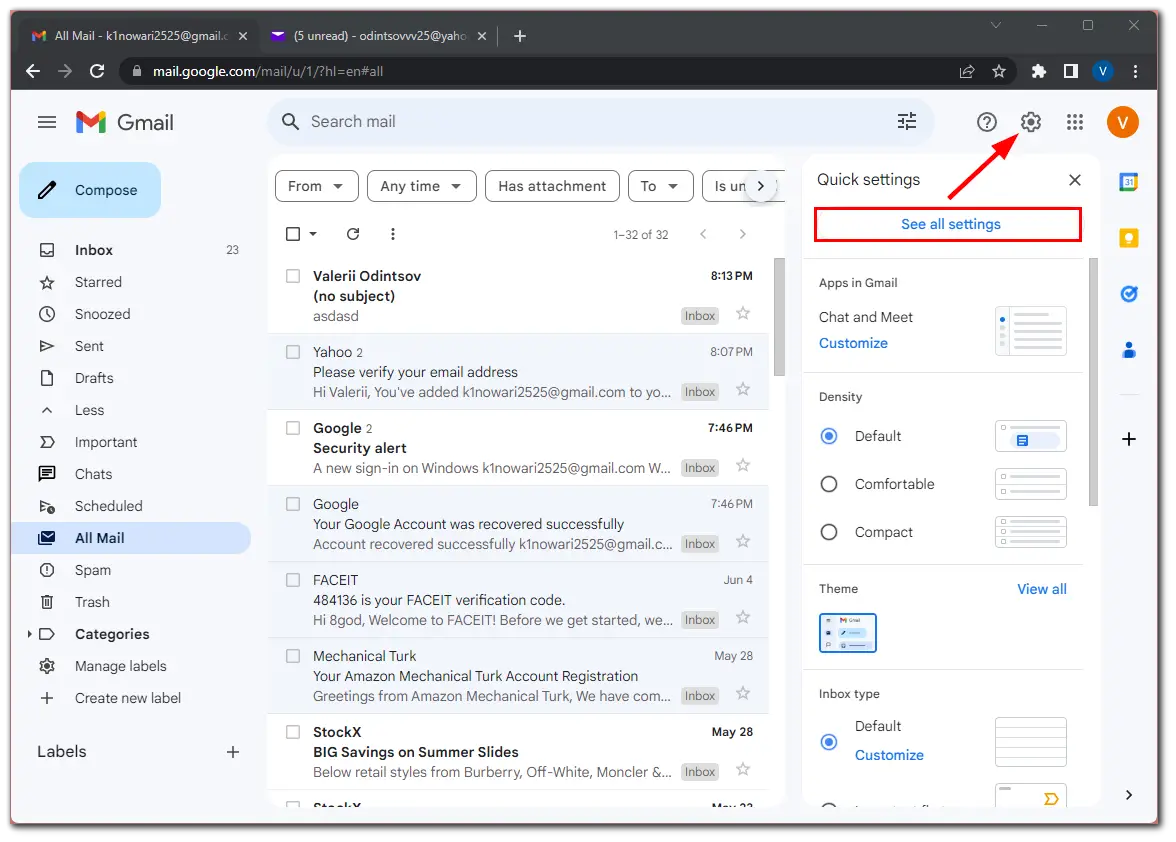 Afterward, tap Import mail and contacts in the Account and Import tab.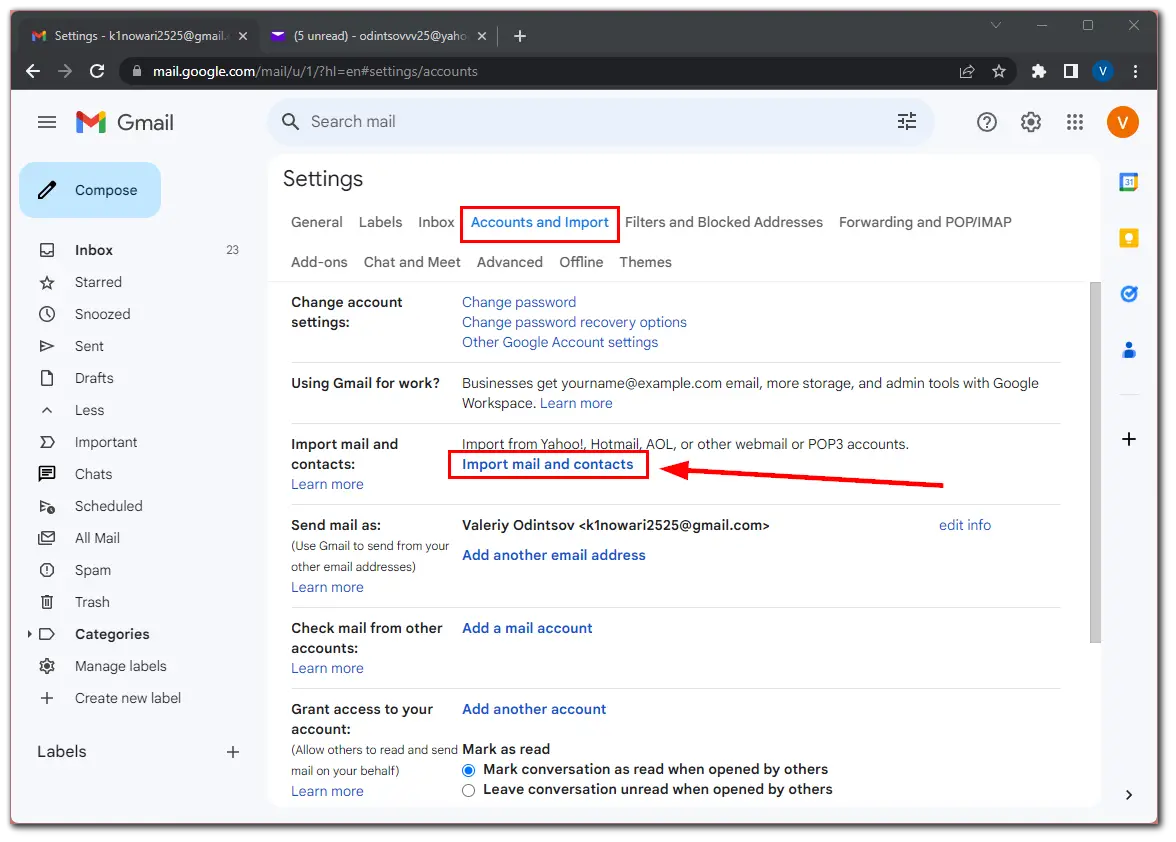 In the opening window, enter the email of the account you want to import from. Click Continue.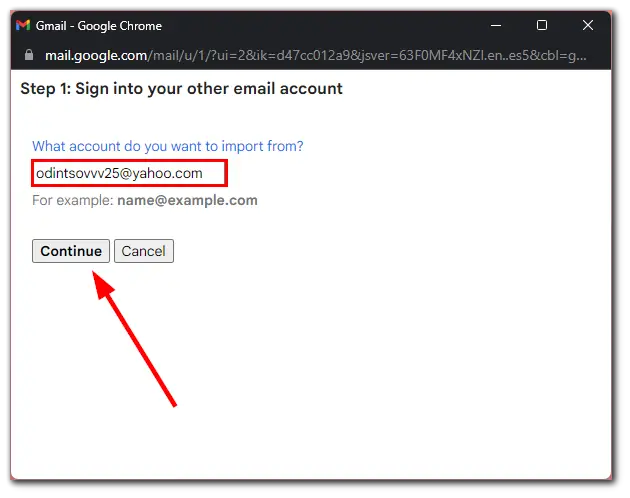 Sign into your Yahoo email account to confirm the import of mail and contacts.
Click Continue.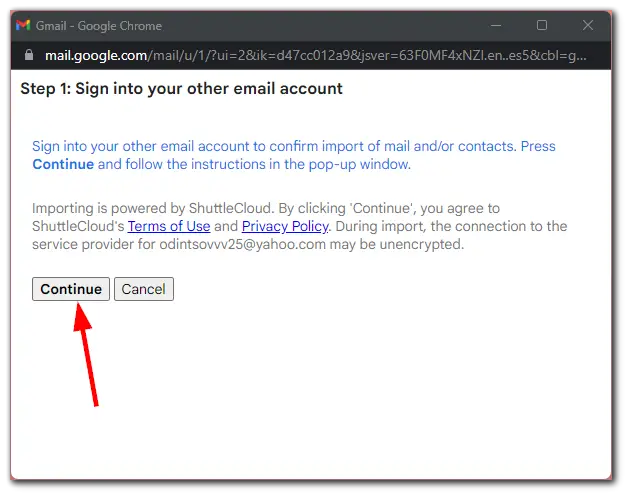 In the pop-up window, click Agree. Close the window.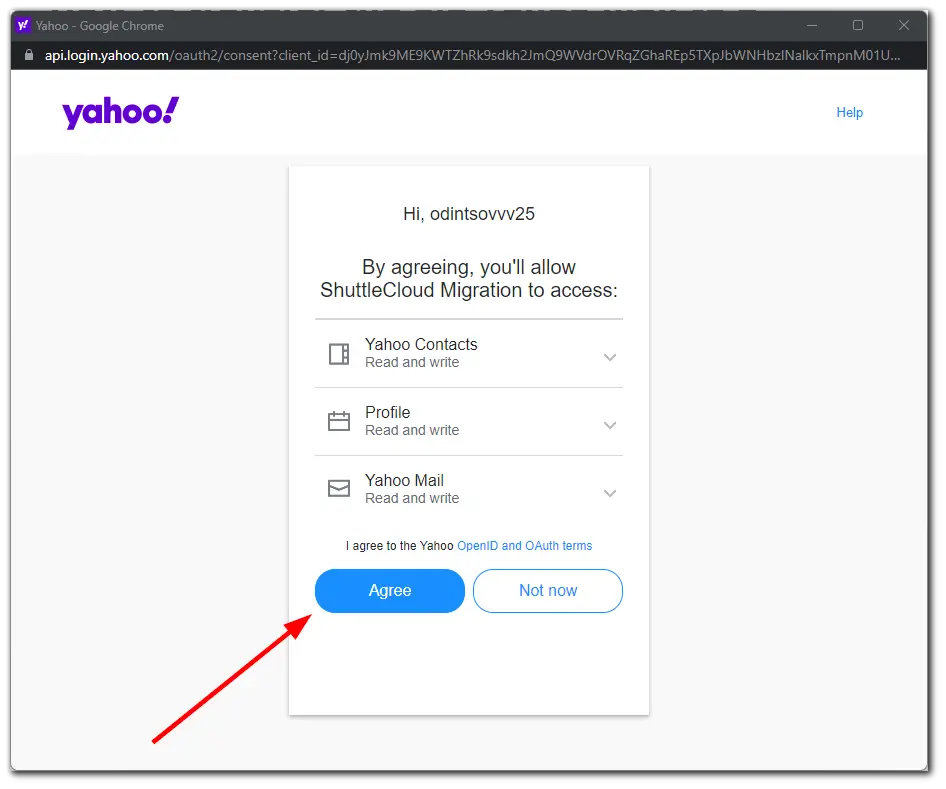 Return to the first pop-up and check the boxes next to contacts and mail.
Click Start import.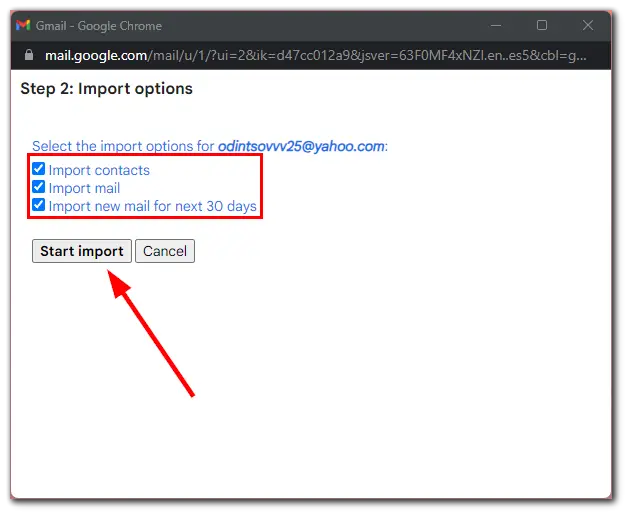 Finally, click OK to confirm.
Once you have completed these steps, your messages and contacts will be imported. However, as Google states, it may take several hours or even days before imported messages from Yahoo appear in your Gmail. So keep that in mind.
How to forward a folder of emails in Yahoo Mail
One of the handy features of Yahoo is folders. Moreover, you can create a folder within a folder, so-called subfolders. This way, you can efficiently structure and divide your emails into categories.
Is it possible to move them inside the mailbox? The answer is yes. And here's how:
Go to your Yahoo inbox and hover over the folder you want to forward.
Click on the arrow to open a drop-down list of options and select Move folder.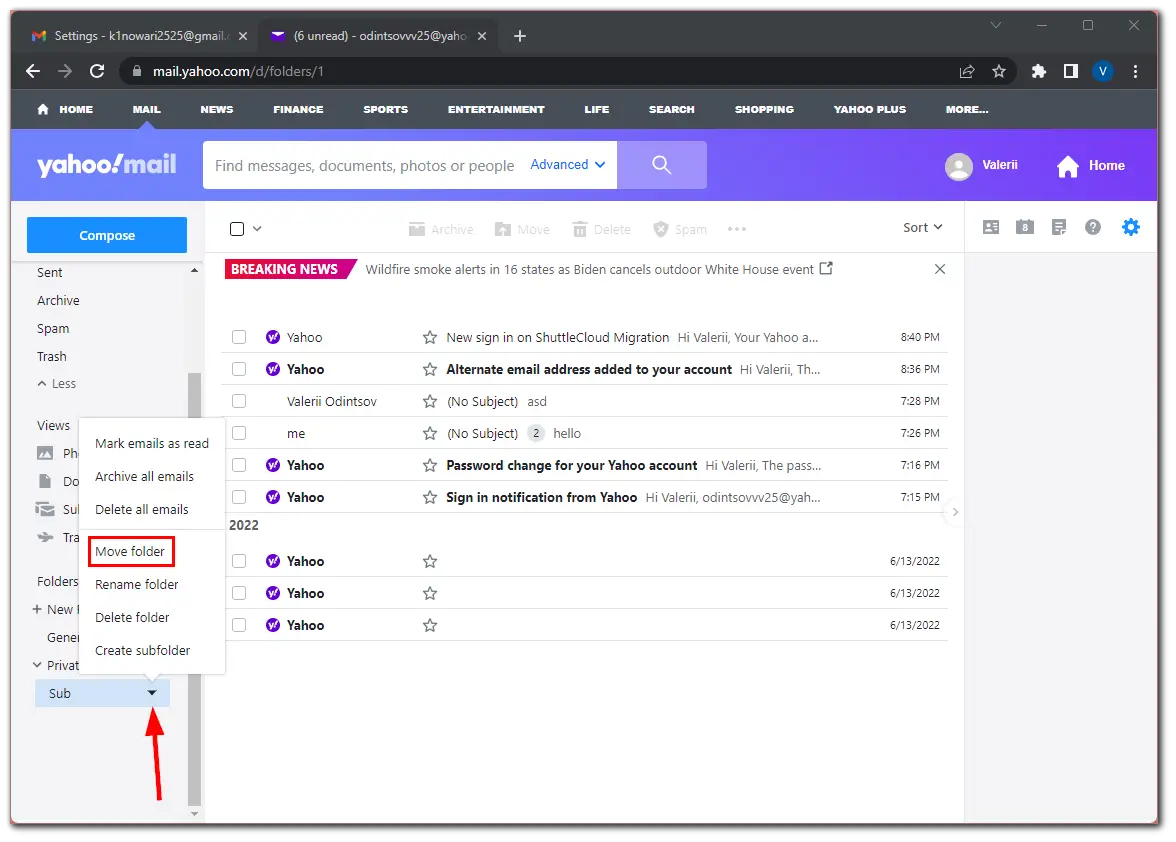 Then select the folder and click OK.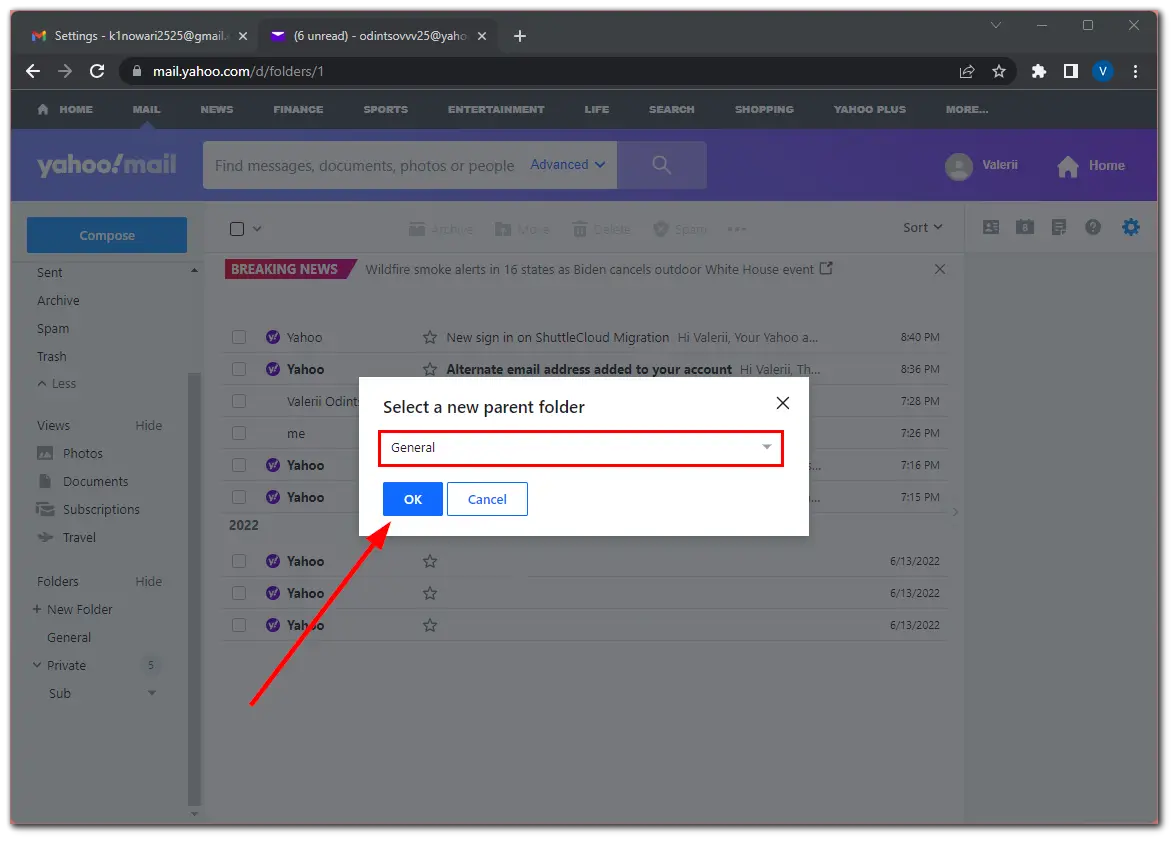 The subfolder will be moved. If by forward you mean to move a folder of emails to another account, it is impossible. There's no such feature in Yahoo. The only thing you can do is move all the emails at once using the methods above.
How to transfer folders from one Yahoo email account to another
Unfortunately, Yahoo Mail doesn't provide a direct method to transfer folders from one Yahoo email account to another within their platform. While transferring individual emails using the IMAP configuration is possible, Yahoo Mail doesn't support transferring entire folders with their hierarchy.
As a workaround, you can consider using an email client like Outlook, Thunderbird, or Apple Mail to export the emails from the source Yahoo account, save them as separate files or folders, and then import them into the destination Yahoo account. This process, however, will not retain the folder structure and hierarchy.
Alternatively, you can manually forward or save important emails from the source Yahoo account to the destination Yahoo account, recreating the folder structure manually in the new account.
How to export contacts from Yahoo Mail
Saving contacts is very important when switching to a new email account. Follow the steps below to export contacts from Yahoo Mail:
In Yahoo Mail, click the Contacts icon on the right side menu.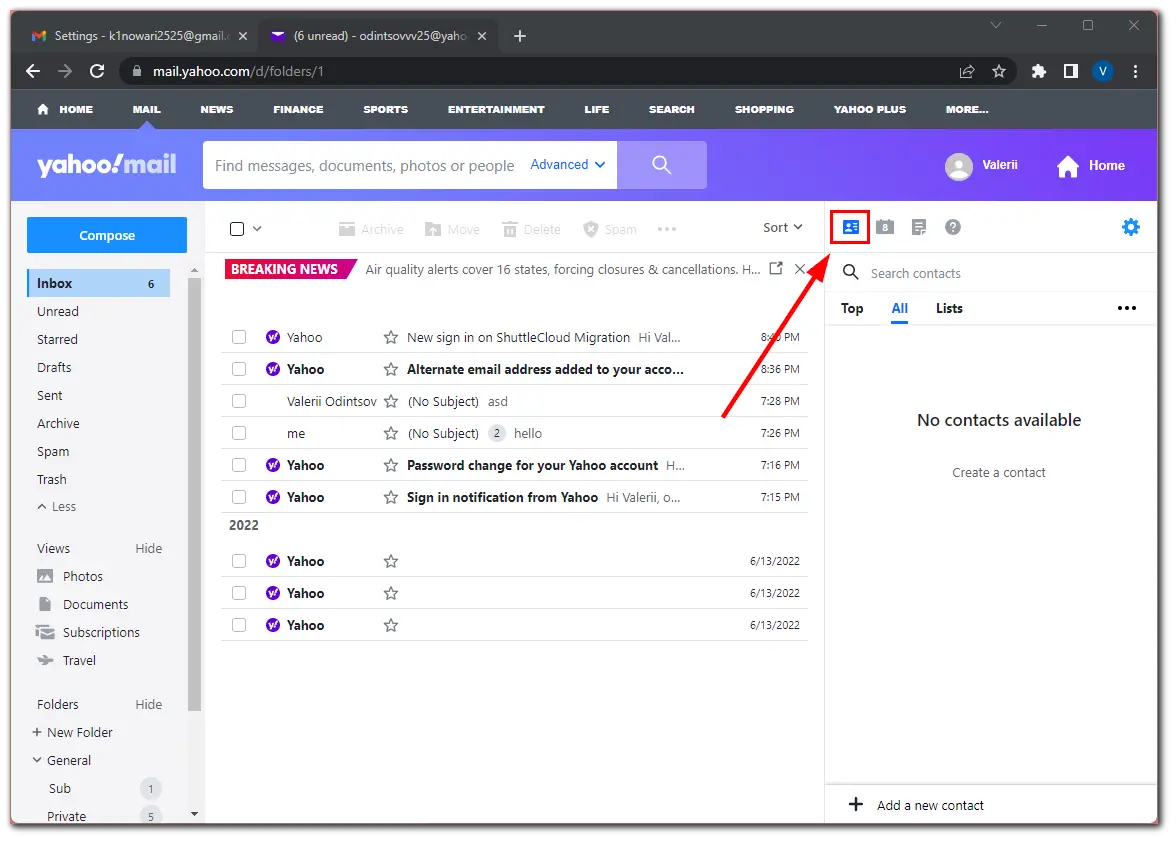 Then click on the three dots button and select Export to CSV file.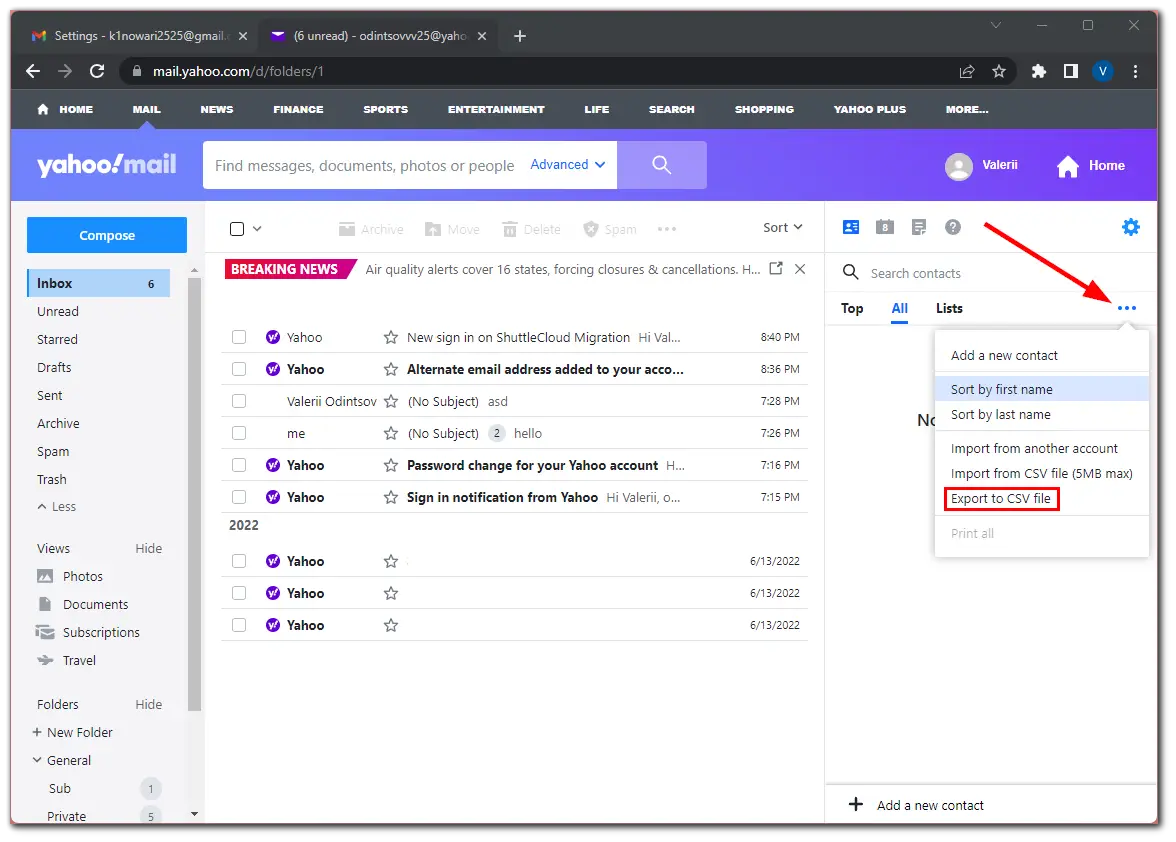 Save the exported file to your computer.
Now you can import your contacts into a new Yahoo mailbox or other email service.
It's essential to inform your contacts of your email address change to ensure a smooth transition. Send a personalized email to your important contacts, family, friends, and colleagues, informing them about your new email address.
Additionally, update your email address in any subscriptions, online accounts, or services where you have used your Yahoo Mail account. This will ensure you continue to receive important emails and notifications.