Voice recording is one of the easiest things you can do on your Android smartphone, the same goes for notes. However, you should know that you can combine these two functions and make a voice note.
What do you need to take voice notes on your Android device
Have you ever had a situation where a brilliant idea came to your mind or you remembered something important, but it happened at the most inopportune moment? For example, you fall asleep, you go to or from work, you go on public transport, and so on. Agree, taking out a notebook and starting to write down an idea isn't the most convenient option, after which the idea is safely forgotten among the enormous flow of information that may surround you.
Modern gadgets, for the most part, have a built-in "Recorder" app. However, it's not that simple. Yes, if you just need to quickly record something, then the program "out of the box" will do. On the other hand, if you need editing functions, organization of notes, and even synchronization options with cloud services, then you can't do without third-party programs.
Well, here's how to take voice notes on your Android device in different ways.
How to record voice notes on an Android device using a default Notes app
This example of recording voice notes will be considered on a Xiaomi smartphone. That's why you have to be aware that other smartphones probably don't have this feature or it will differ.
If you want to record your voice notes on your Android device using a default Notes app, you have to follow these steps:
First of all, open the Notes app on your Android smartphone.
Then, tap on the "+" icon in the bottom right corner of the screen to create a new note.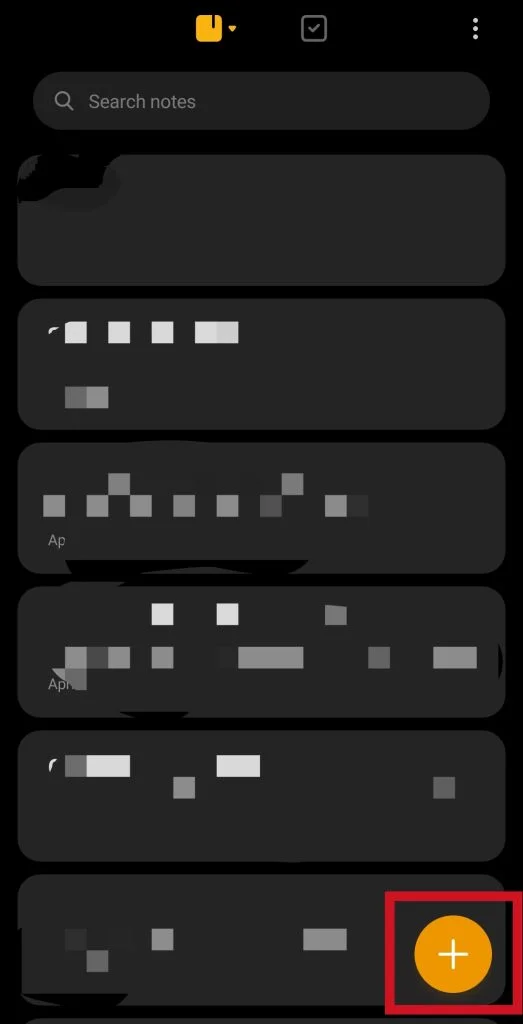 After that, tap on the "Record" option and start to speak.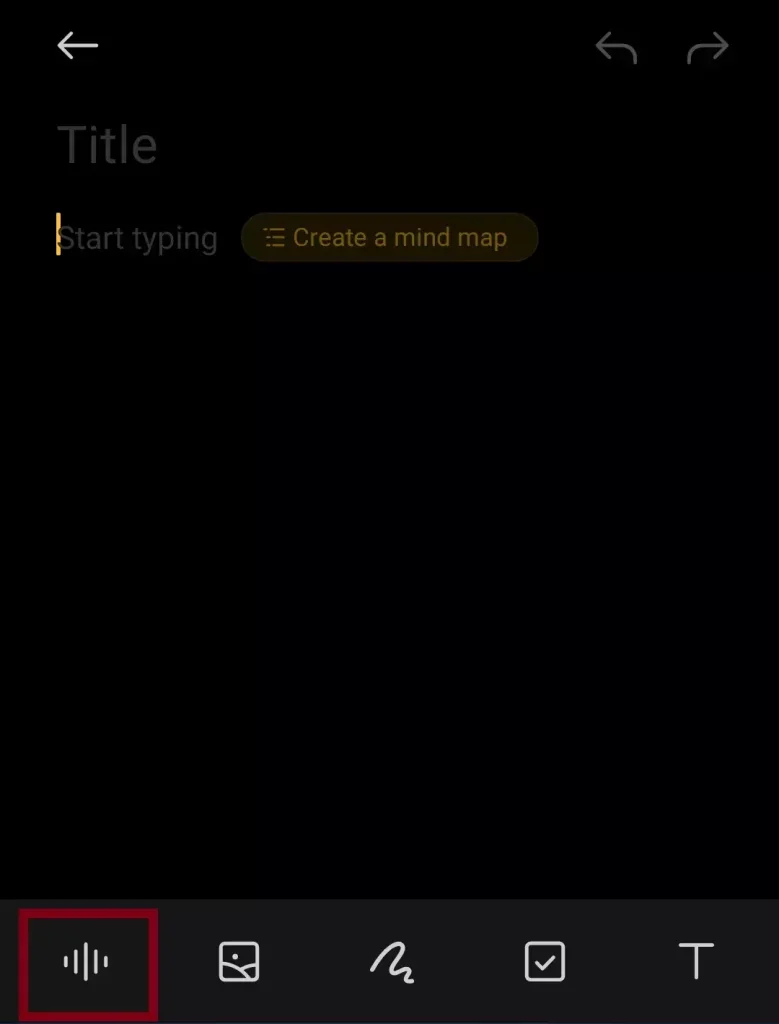 Now, just record you voice note and tap on the "square" icon to stop the voice recording.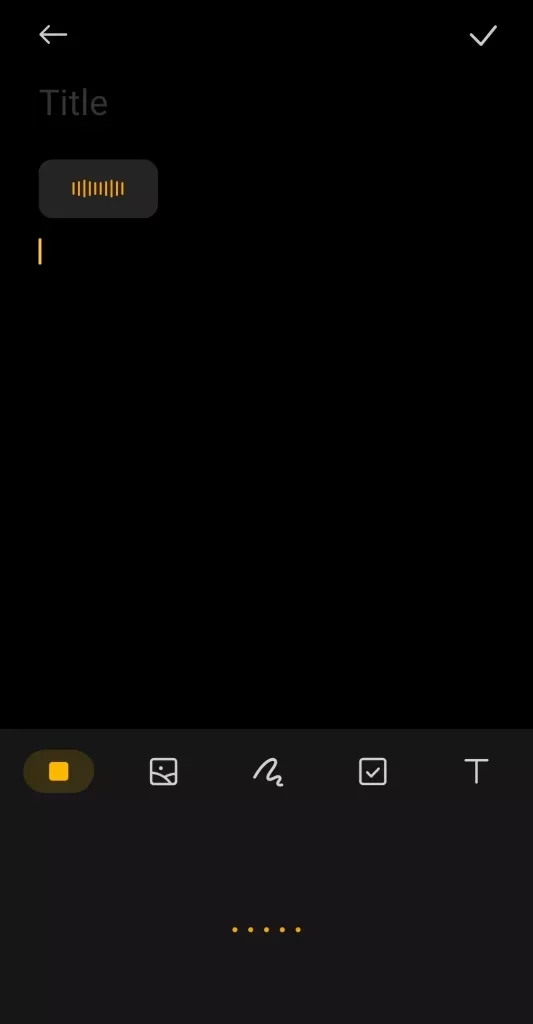 Finally, you can listen to your voice note or tap on the "Trash" icon to remove it.
Once you have completed these steps, you will be able to take a voice note on your Android device using a default Notes app.
What third-party services are available for recording voice notes on an Android device
The apps below are both free and paid. However, they aren't very expensive, so everyone can find something to their liking.
Rev Audio & Voice Recorder
Rev Audio & Voice Recorder isn't just a note-taking app. It also allows you to transcribe text. In other words, it can translate audio files into text format, which comes in handy if you recorded a long lecture or interviewed someone. You can also trim the recording and send it to Dropbox or Google Drive. The app can also record in the background.
Otter
Otter, just like the previous program, can make decryption of records. However, it's more advanced here, because the app can make transcripts in real-time. This is a very useful feature for journalists or those who lead video blogs.
RecForge II
RecForge II allows you to record notes in both mono and stereo formats. In addition, there's a very interesting function of skipping long pauses between phrases, as well as the option to start recording at a scheduled time. In addition, it's also possible to convert several files at once to a certain format. Cloud services are naturally supported.
Evernote – Note Organizer
In fact, Evernote is a whole multimedia combination, but the recording function here is implemented very decently. The service itself is conditionally free, but if you already use it, you hardly need to think about buying and downloading additional software. You can use the recording function by opening a note and clicking on the microphone icon. Customers with a free plan can record voice memos up to 25 MB, while paid subscribers have a limit of 200 MB per memo.
Easy Voice Recorder Pro
Easy Voice Recorder Pro has one major difference from its competitors – it can work both as a full program and as a small widget. When finished, everything recorded is saved in MP3 or AAC format and automatically uploaded to Dropbox or Google Drive.
That's all you have to know about the recording of the voice notes on your Android device.