Sometimes we can accidentally close the tab with the right recipe or Google map in a hurry. Fortunately, there are several ways to fix it.
Is restoring Google Chrome tabs possible
There are various situations and errors in the browser or system that cause the browser to suddenly close and when you reopen it, you will not find the last tabs you were working with. This has probably happened to everyone, but not everyone knows that all modern browsers have an option to restore the old last tabs.
The fact is that all browsers record your browsing history. Not only where you were, but also the place on the page, the time when you stopped watching videos, etc. This is how the browser history works – so you can resume the session at any time or just use the site again.
Is there a way to recover closed tabs in Chrome from launch
This option is really useful. Especially in those cases where you're working on certain documents online and you don't want to constantly re-open the site every day. Using this method, your browser will not close tabs that you have not manually closed before closing the browser window. And when you restart the browser each time, all your tabs and processes will be resumed.
Open Chrome.
Click on the three dots menu in the top right corner of the browser, and then click on Settings.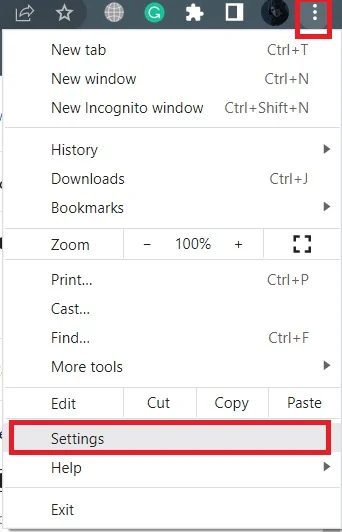 On the left panel, scroll down and click On startup.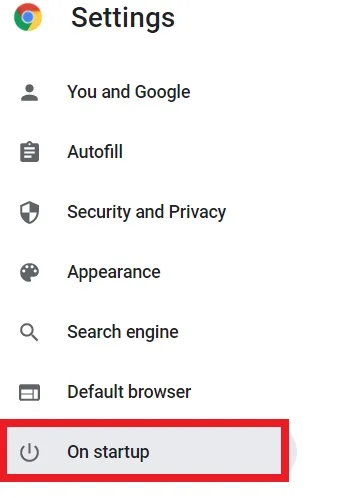 Select Continue where you left off.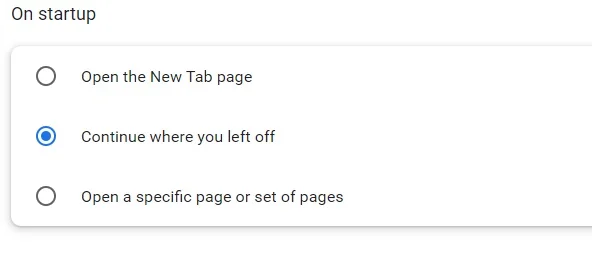 Close or exit the page. Your changes will be automatically saved.
What about recovering accidentally closed tabs in Chrome
And of course, if you accidentally got all or one tab closed in Chrome, then don't worry, everything can be fixed with one click. Since it has already been mentioned that browsers have the option to record the history of your visits, it is through the History you can find the last tab:
Here's how it can be done:
Open Chrome.
Click on the triple dots menu in the top right corner of the screen.
Scroll down to History and hover over it. A submenu will appear, showing you Recently Closed Tabs, including tabs from other synced devices.

Click on the individual tabs to restore them.
Note: an exception may be when you use an anonymous window in Chrome. This is when Chrome doesn't remember your browsing history, so you will not be able to open tabs that you have accidentally closed.
How to reopen closed tabs via Opera
You've probably heard of or already used Opera. It is one of the fastest browsers and is definitely not inferior to Chrome. Since the history principle is the same, it is as easy to resume tabs as in Chrome.
If you accidentally close a tab or tabs in Opera, the fastest way to resume them is to press Ctrl + Shift + T or Cmd + Shift + T (on macOS) one by one.
However, there are times when it isn't possible to use the keys (for example, they can be damaged), then you can use an alternative option:
Launch Opera browser on a computer.
Go to the Tabs bar above the search bar, and right-click for the context menu.
Select Reopen the last closed tab command.

Is there an option to recover Opera tabs via History
Also, if you need to resume a tab or a page that you opened a long time ago and you need to find it, you can also use Browser History to find all visited pages separately.
Here's how to do it:
Launch Opera browser.
Click on the Opera icon for the menu list.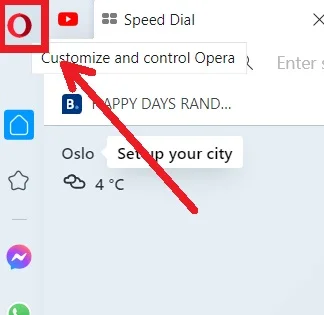 Select the History menu. This will display a list of websites you've recently closed.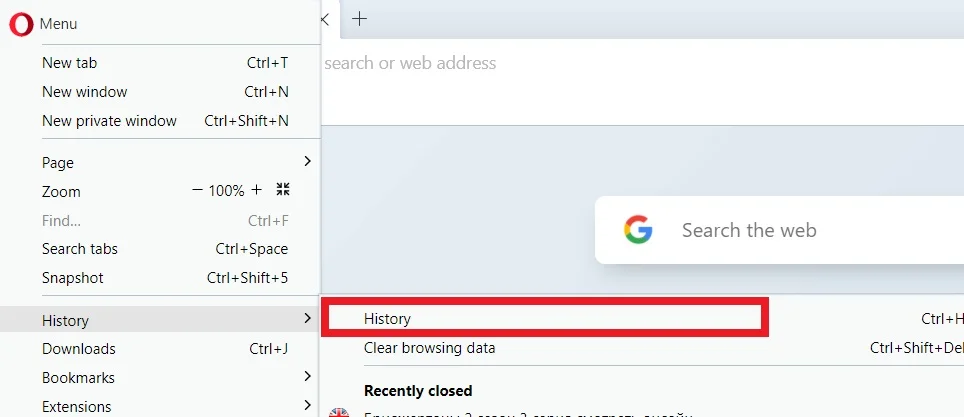 Click to reopen the website or page from the History list.
Note: Besides this, there is another method that has the same principle, only you activate the option with Ctrl or Cmd + H, and thus you have the possibility to select one of the last tabs and open it again.
Now you know more about exactly how modern browsers work and how they remember your activity. Because browsers record your visits to different sites, you can open any of them at any time.