For many users, Realtek HD Audio Manager has been the perfect place to improve overall sound quality. However, due to some major changes in Windows 10, the program keeps disappearing and sometimes doesn't work at all.
What do you need to reinstall Realtek HD Audio Manager
If you're using a Windows 10 PC, you're probably using a sound driver from Realtek. Unless you're using an external sound card or passing sound through HDMI with the best video cards, the Realtek HD Audio Codec driver is probably what's helping your PC or laptop make sounds.
Unfortunately, there are so many different things that can break your audio drivers. When this happens, the first thing you should do is go into Device Manager and see if you can get a fresh driver through Windows Update.
In most cases, Windows will be able to find and install the right driver without your input, but sometimes you'll have to take matters into your own hands.
Realtek HD Audio Manager is one of the most common and useful programs that Windows users have on their computers without even realizing it. HD Audio Manager is essentially the Realtek HD Audio Driver GUI interface, which is the default sound driver for most PC sound cards. (including those built into the motherboard). Quite often this is on your PC, but you can't even find it with a Windows search.
Most likely the problem is that it has simply disappeared. So, here's how to reinstall Realtek HD Audio Manager.
What is Realtek HD Audio Manager
The Realtek HD Audio Driver is the most commonly used audio driver for controlling audio settings on Windows systems. Realtek High Definition Audio Manager comes with the Realtek Audio driver. It's basically the most commonly used sound driver, which is loaded with incredible features and supports a six-channel digital-to-analog converter (DAC) with 16, 20, 24-bit pulse code modulation.
Essentially, the sound driver facilitates audio playback on your Windows desktop and is known to provide high-quality sound to your system via your sound card. It's tagged with your audio device to enhance the sound.
Recently, Windows users have reported difficulty accessing the sound driver. Users have also lost or misplaced the Realtek HD Audio Manager icon in the taskbar, system tray, and notification section. The problem may have occurred either after a Windows update or due to a change in the sound card driver.
How to download and reinstall Realtek HD Manager in Windows 10
If you have problems with the sound or it seems to have become much worse (especially on laptops), this indicates that you don't have the Realtek HD Manager. Check to see if it really loads at Windows startup and check its presence in the taskbar next to the clock.
Quite often such problems occur on Windows 10 after a major system update or just updating your driver in the background from the Microsoft repository.
However, if you want to access Realtek HD Audio Manager in Windows 10, you don't need to download anything. This is because the app is already installed, but hidden from direct user access. You can access it.
Open the "C" drive or the drive where Windows 10 is installed.
Then navigate to the "Program Files (x86)" folder.
After that, open the "Realtek" folder and go to "Audio".
Next, open "HDA" and find the "RtkNGUI64" file. Open it.
Now you have Realtek HD Audio Manager. Now go and customize the music to your liking. Also, if you want to use Realtek HD Audio Manager regularly, just right-click on "RtkNGUI64" and send it to "Desktop".
In most cases, Realtek HD Audio Manager is missing because the audio driver isn't properly installed on your computer. Therefore, to install a special Realtek driver for your sound card, follow these steps.
Open the Device Manager by pressing "Win + X".
After that, double-click "Audio inputs and outputs" here.
Now right-click on "Speaker / Headphones (2- Realtek High Definition Audio)" and select "Update Driver".
On the next screen, click "Search automatically for updated driver software". Your PC will now find the highlighted driver online and install it afterwards.
After a few minutes, the installation will be finished. Now, restart your PC and go to the Realtek folder and you will find Realtek HD Audio Manager.
How to download and reinstall Realtek HD Audio driver
Before downloading new drivers, uninstall all current drivers. To avoid duplicate conflicts between multiple drivers, you must also remove duplicate audio drivers. To do this, follow these steps:
Open the Device Manager by pressing "Win + X".
Then, expand the "Sound, video and game controllers" section from the list in Device Manager.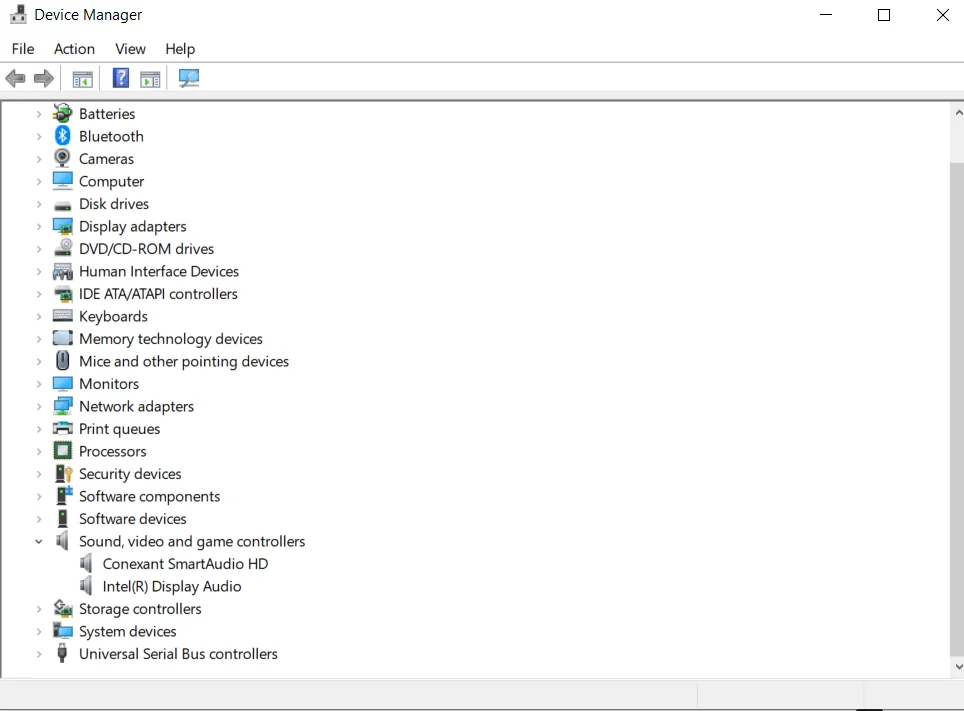 At the same time, find the Realtek High Definition Audio driver.
Right-click on it and select "Uninstall device" from the drop-down menu.
Check the "Delete the driver software for this device" box and click on the "Uninstall" button.
Now go to the "View" tab and click "Show hidden devices" in the drop-down menu.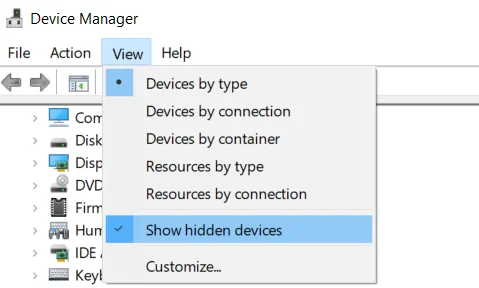 Now look for duplicate audio drivers, if any. Right-click and select the "Uninstall device" option.
After that, restart your PC or laptop.
To manually download an audio driver, go to the official Realtek website. The download page will list the available audio drivers for download. Look for the one you want and download it.
After the download is complete, double-click the installation files and follow the instructions to complete the installation.
This will help you get familiar with the mysterious workings of the Realtek HD Audio Manager and its drivers. It's worth keeping in mind that Windows is usually good at updating and selecting the right audio driver for your PC, so if you're happy with the sound quality and have no problems, there's no point in wasting a lot of effort.
In any case, it's always worth knowing where the Manager app is hiding, as it has several useful features.