Quoting in Discord is a great way to refer to another user's message or highlight some information worth paying attention to. And it's pretty easy to use this feature.
Discord has two quotation types. The first type is a vertical line to the left of the text. The second one is a code block. Both are available on the desktop and mobile versions of the Discord app.
In a nutshell, to use a line quotation, you need to put ">" before your message. If you want to add a code block quotation, just put your text between two "`" (backticks). And that's it – your text will be highlighted.
Let's take a closer look at both methods below.
How to add a line quote on Discord
If you want to quote your text with a vertical line, do the following:
In the Discord chat, enter your message.
After that, put > before it to add a single-line quote.
If you want to add a multi-line quote, you need to put >>> before all your text.
For everything to work fine, don't forget to hit Space after the arrow symbol.
Here's an example of a single-line quote: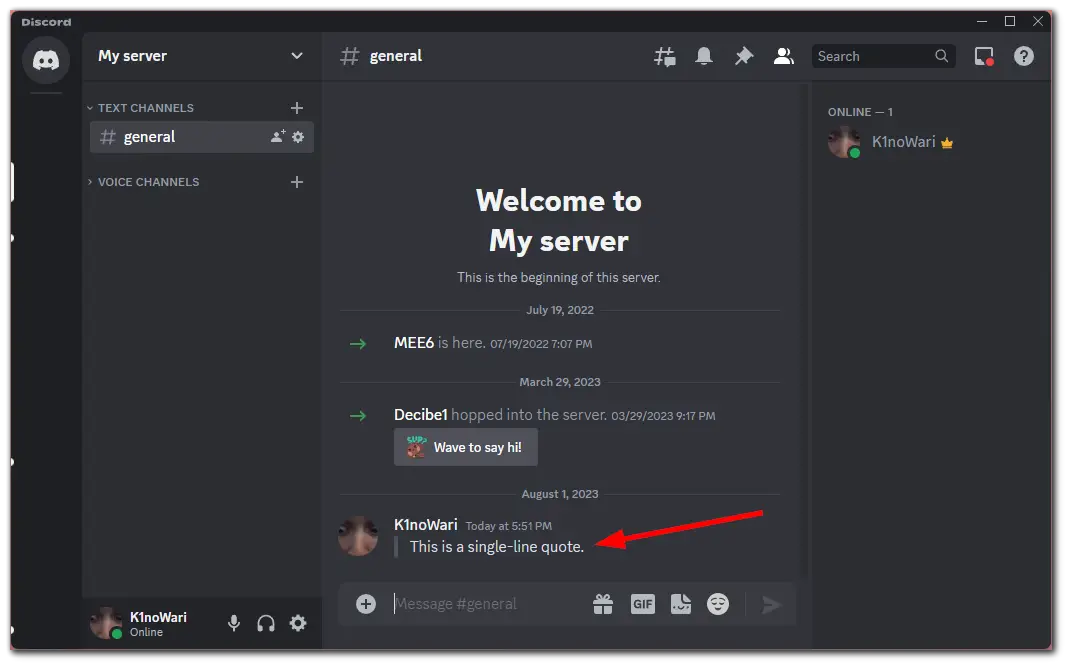 Here's an example of a multi-line quote: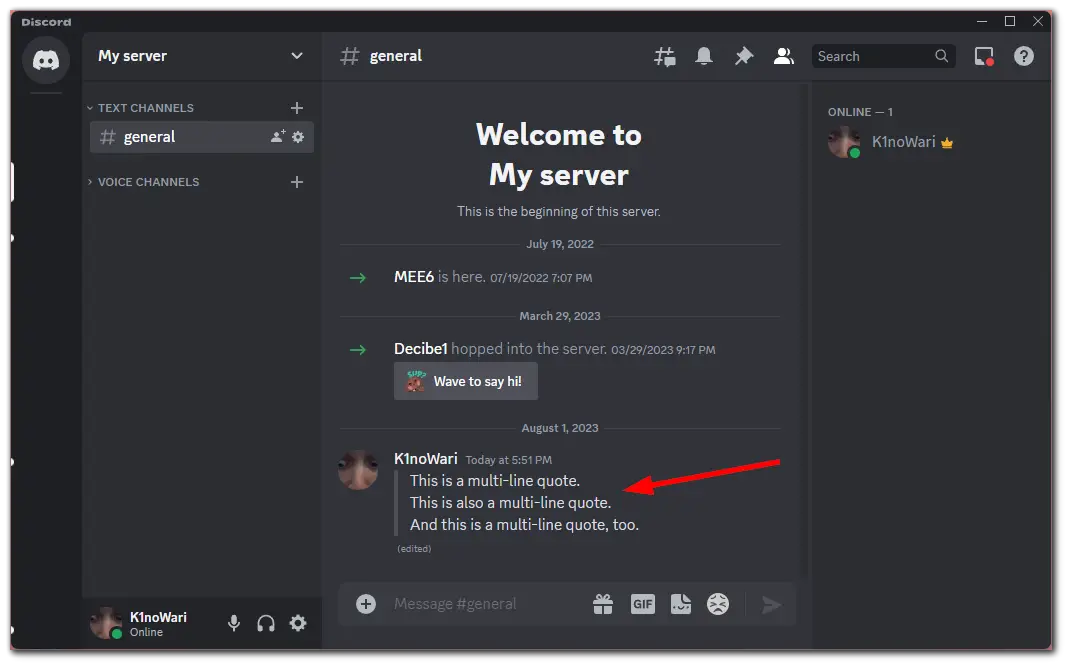 You can also turn a single-line quote into a multi-line quote by simply hitting Shift + Enter. Basically, after you've written one sentence, you can skip one line with this shortcut and continue typing.
In turn, putting >>> is useful if you're pasting text to the message field. Because if you then put only > before the pasted text, this is what you get.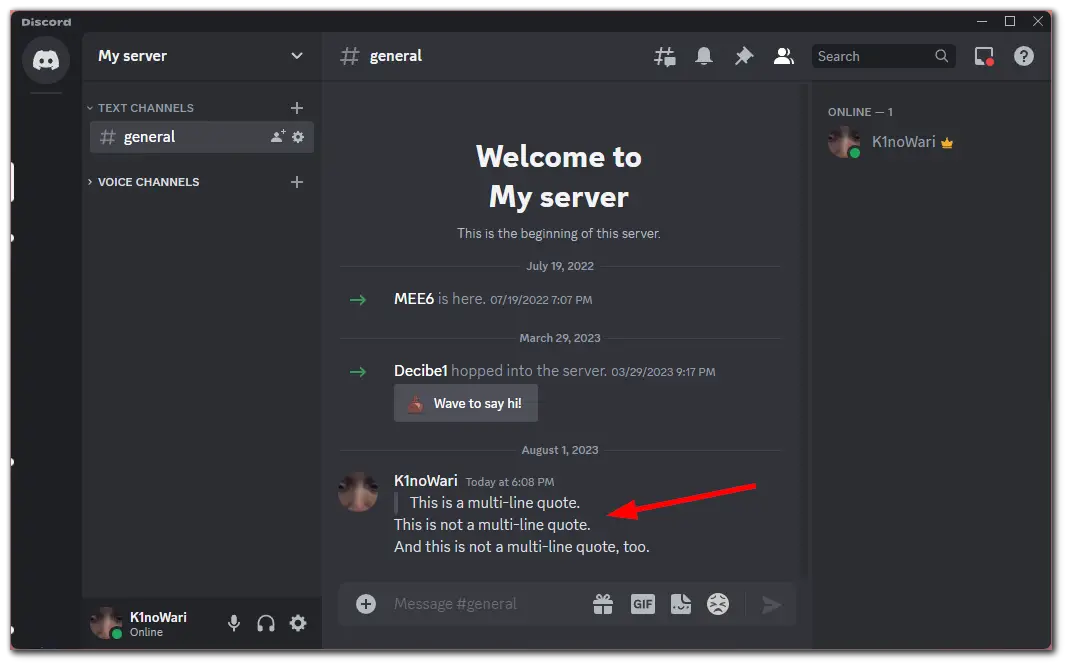 Of course, you can quote multiple lines of text using the > symbol before each line.
It works the same way on Discord mobile.
How to use a code block to quote on Discord
I like the code block better because it can be inserted in the middle of the text. Let's say you want to highlight some specific text or code within your message. Then it will be more practical to use this method. Here's how it works:
In the Discord chat, enter your message.
Mark the desired text with the ` (backtick) symbol on both sides.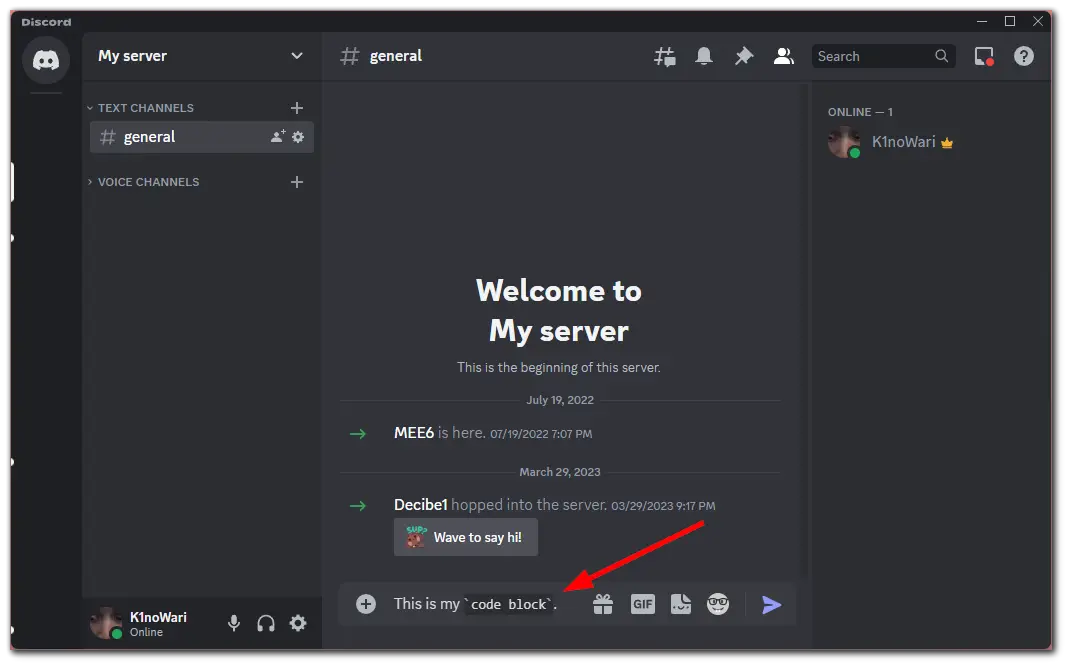 Here's what it looks like when sent: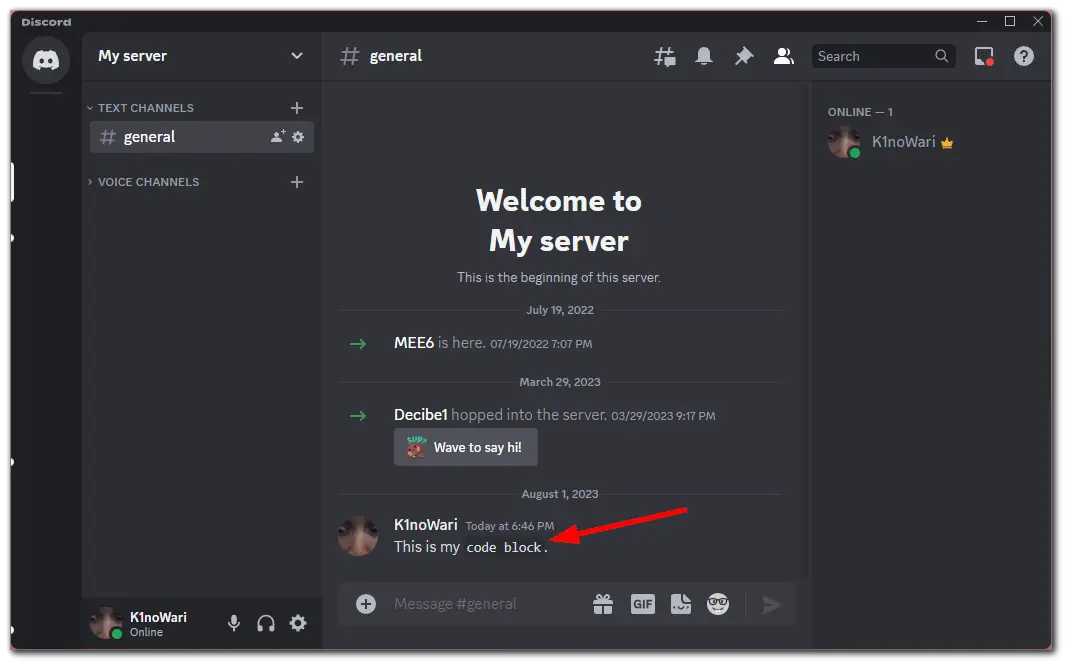 As you can see in the above screenshot, the font of the selected text has changed.
You can also combine both quotation types in one message. In other words, your message can be highlighted with a line on the left and, at the same time, may have code block text inside.