Are you looking for a fun and engaging way to gather feedback from your Facebook followers? Are you wondering how to make your Facebook posts more interactive and encourage your followers to interact with your content? Polls are just what you need.
Unfortunately, you can't make a poll on your Facebook profile page. However, you can add it to your Story or create it in your Facebook Group. It's easy with Stories. But as for the Group, you can only post a poll if it is allowed by the admin or if you are an admin.
So grab your smartphone, and let's get started!
How to add a poll to Facebook Story
Adding a poll to your Facebook Story lets you ask your audience questions, personalize the answer choices, and let people vote for their preferred option. By customizing the response options, you can tailor the poll to your needs and interests and make it more engaging and interactive.
Once the poll is launched, your followers can easily participate by selecting their preferred answer choice, giving you immediate feedback. So follow these steps:
Open Facebook on your smartphone and tap Create Story on your Home tab.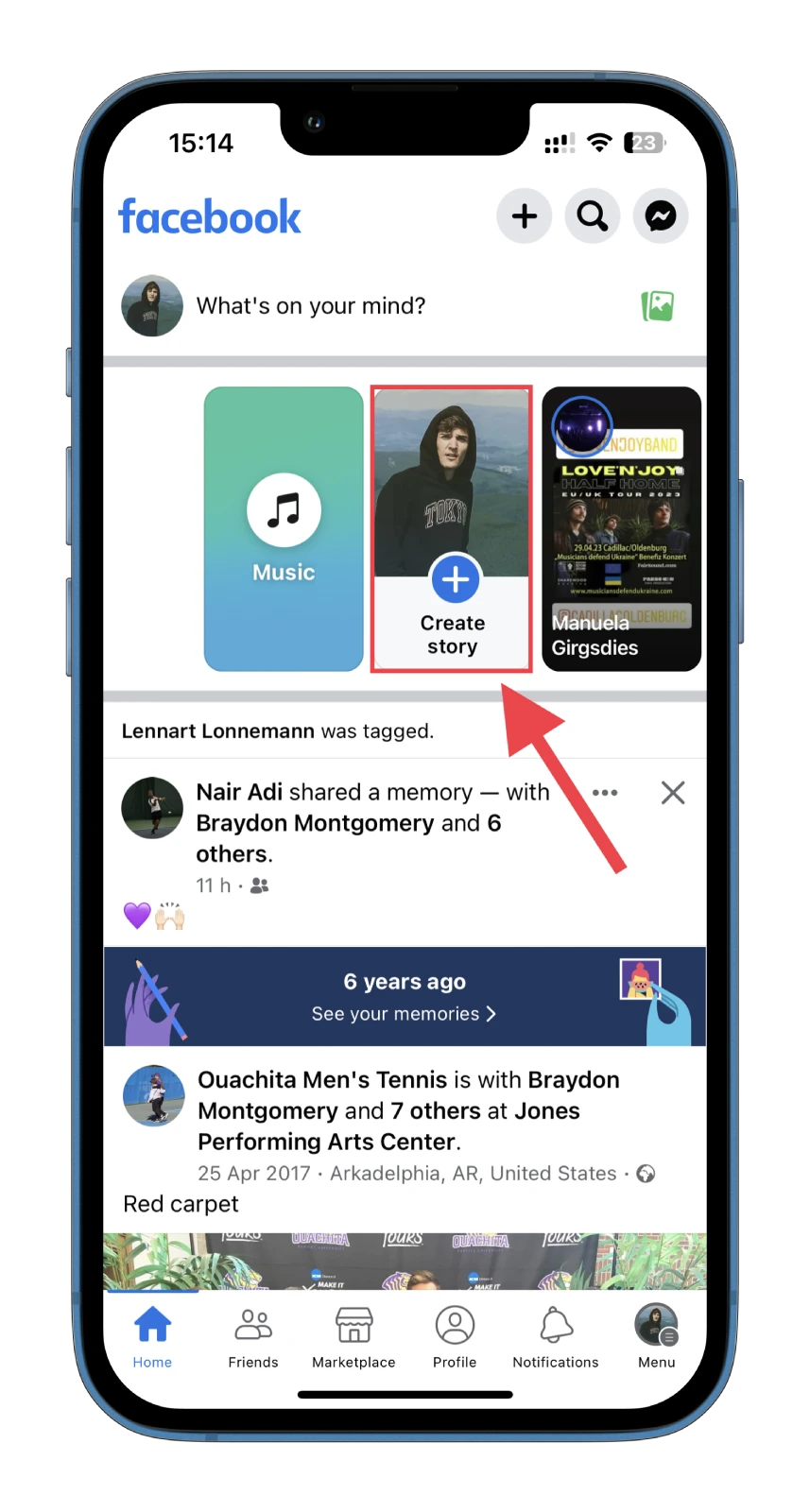 After that, select a photo or video from your camera roll or use an existing template.
Then tap Stickers.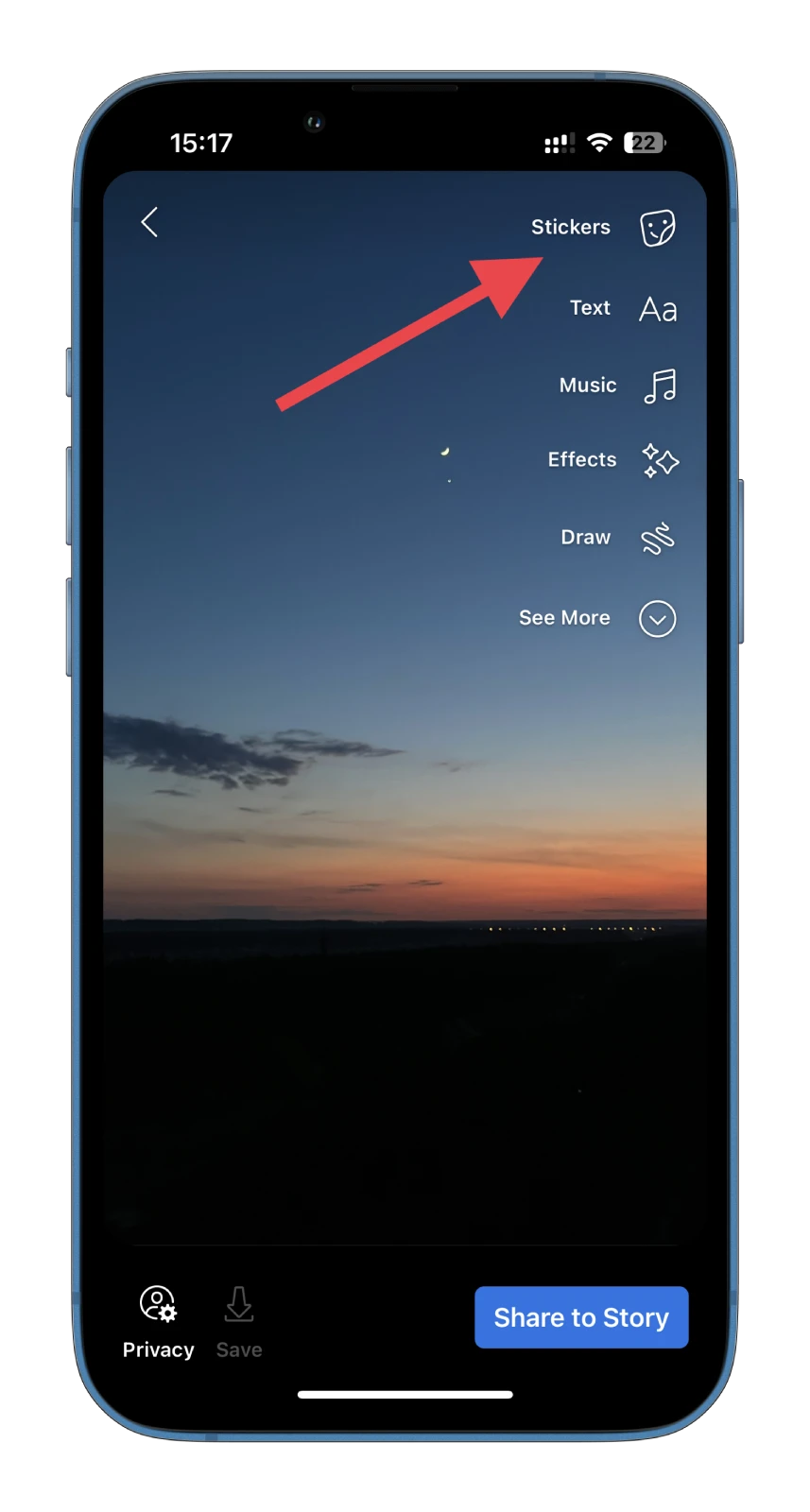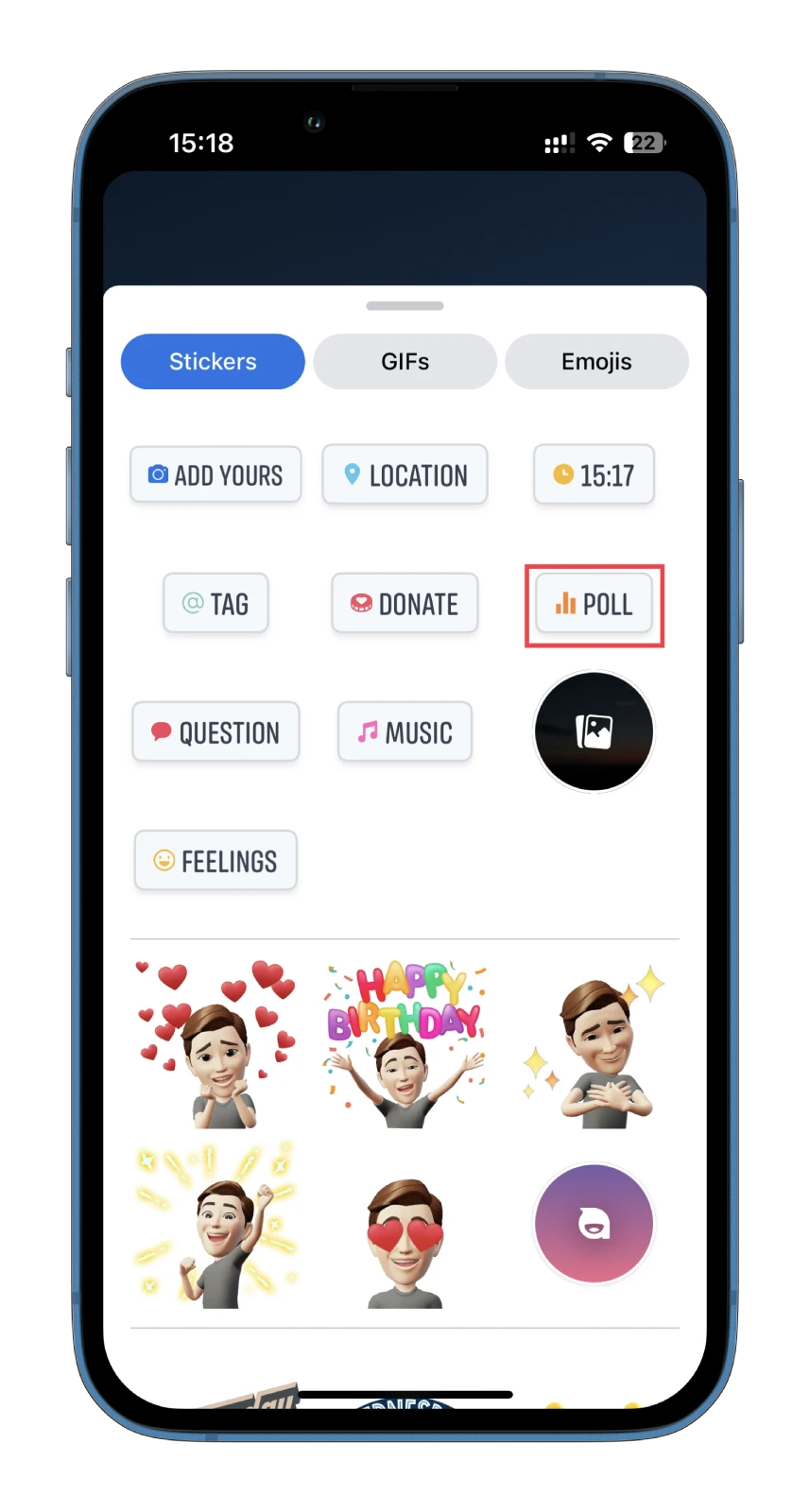 Enter your question and tap Yes or No to customize the answers.
Finally, tap Share to Story.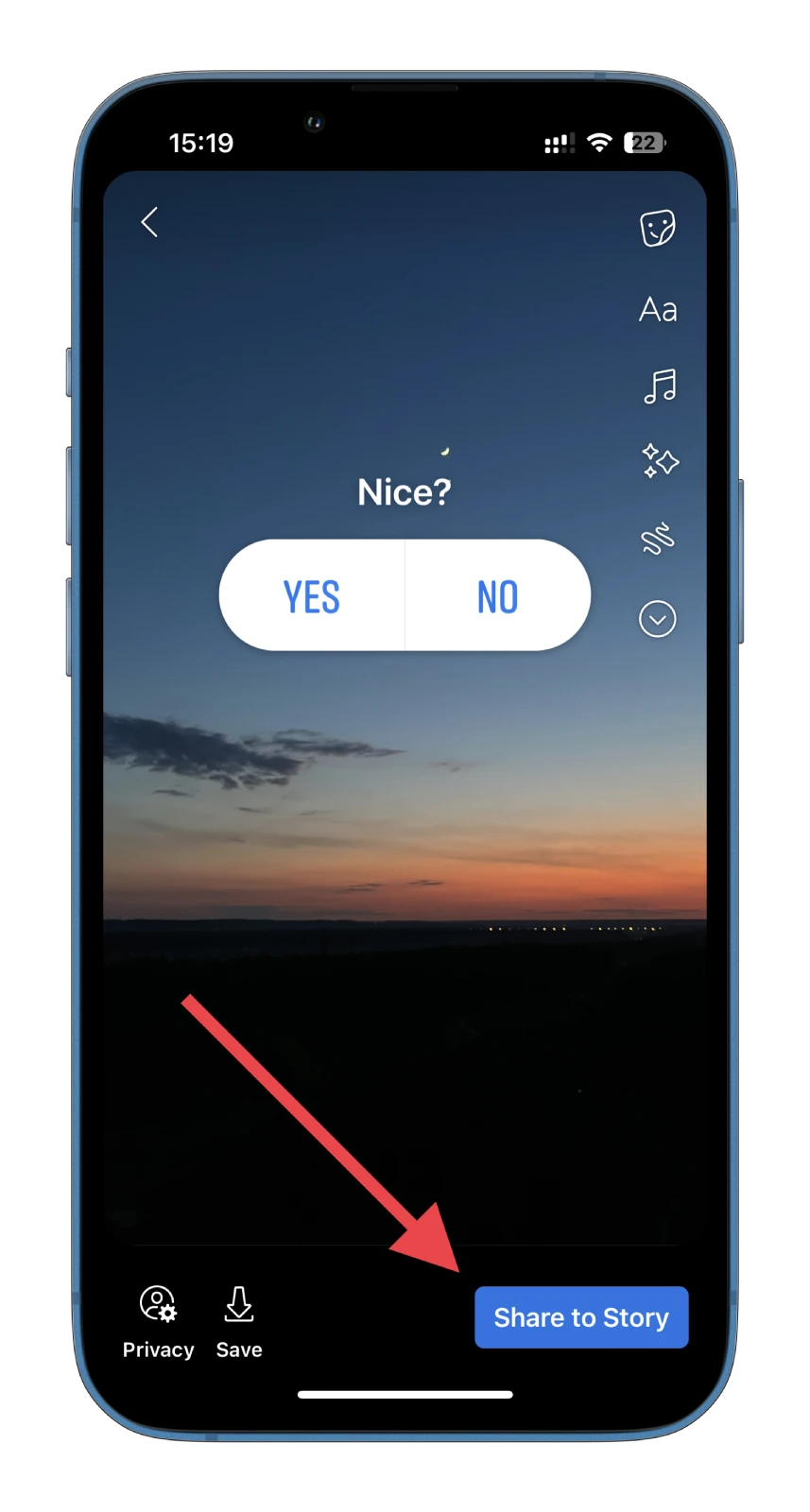 You can also change the people who can see your Story using the Privacy settings in the bottom left.
Sharing your poll on Facebook allows your followers to engage with your content by selecting one of your answer choices. Once someone selects an option, they can immediately view the current results of the poll. By swiping up on the Story, you can also see the total number of votes each option received and how each individual voted.
How to create a poll in Facebook Group
Before you post a poll, you should know that the text of the poll cannot be edited once people start voting. Therefore, carefully double-check questions and answer choices for errors before posting.
So do the following:
Open Facebook and go to your group.
Then select Poll under Write something…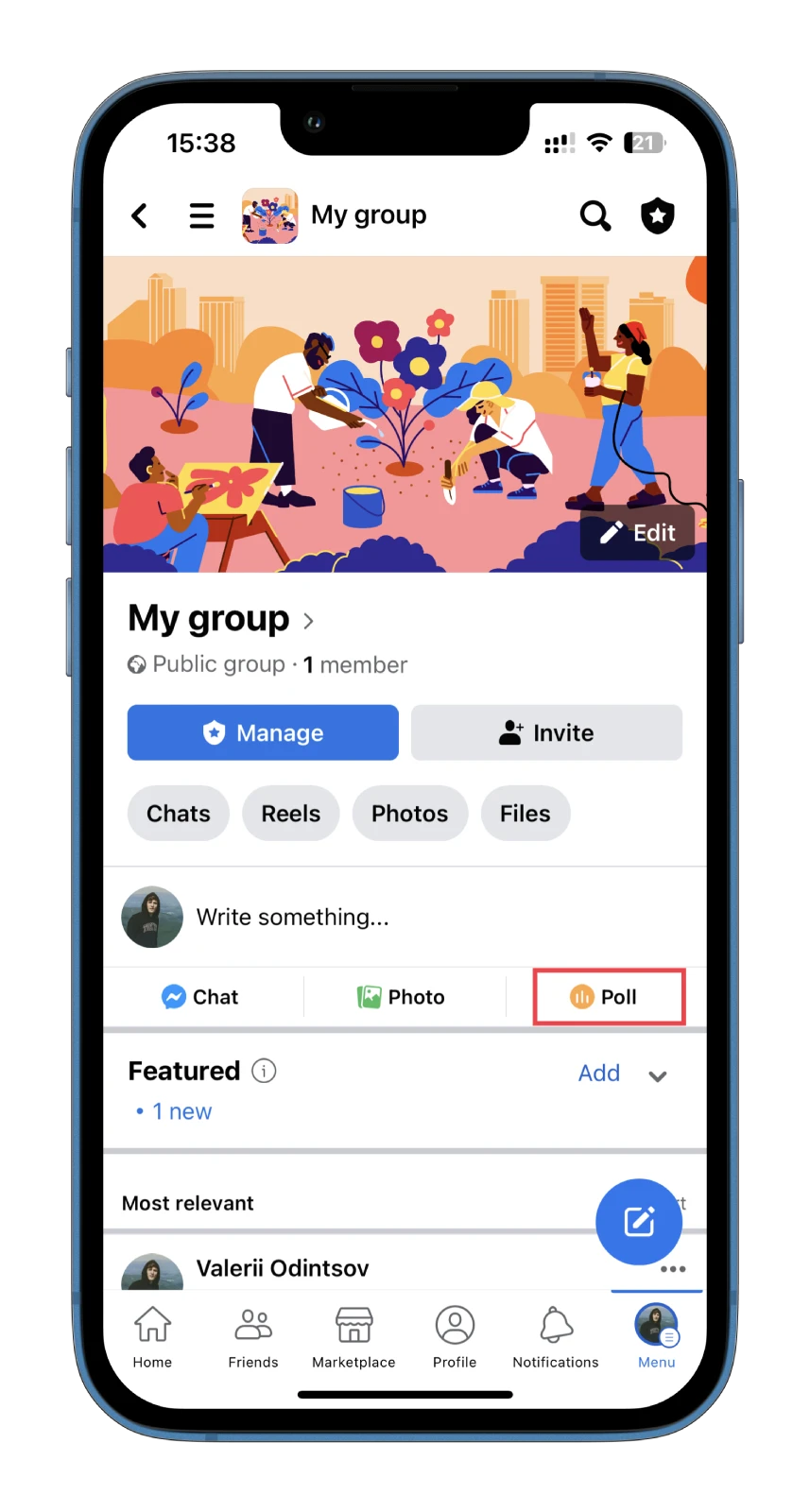 Tap Add poll option… to enter options for group members to select, and tap Done. You can even add a photo or video to your poll.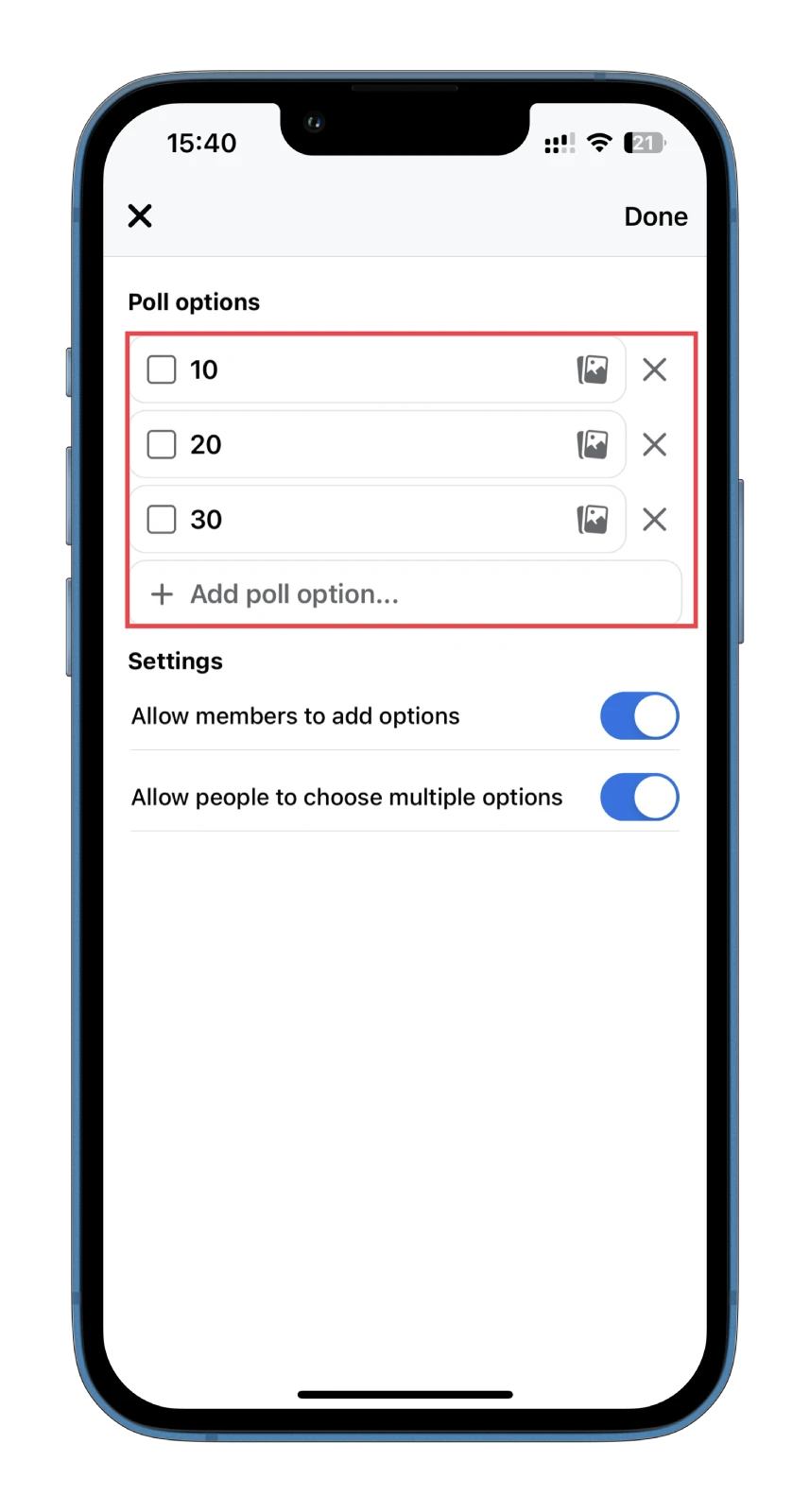 Now, enter your question and tap Post.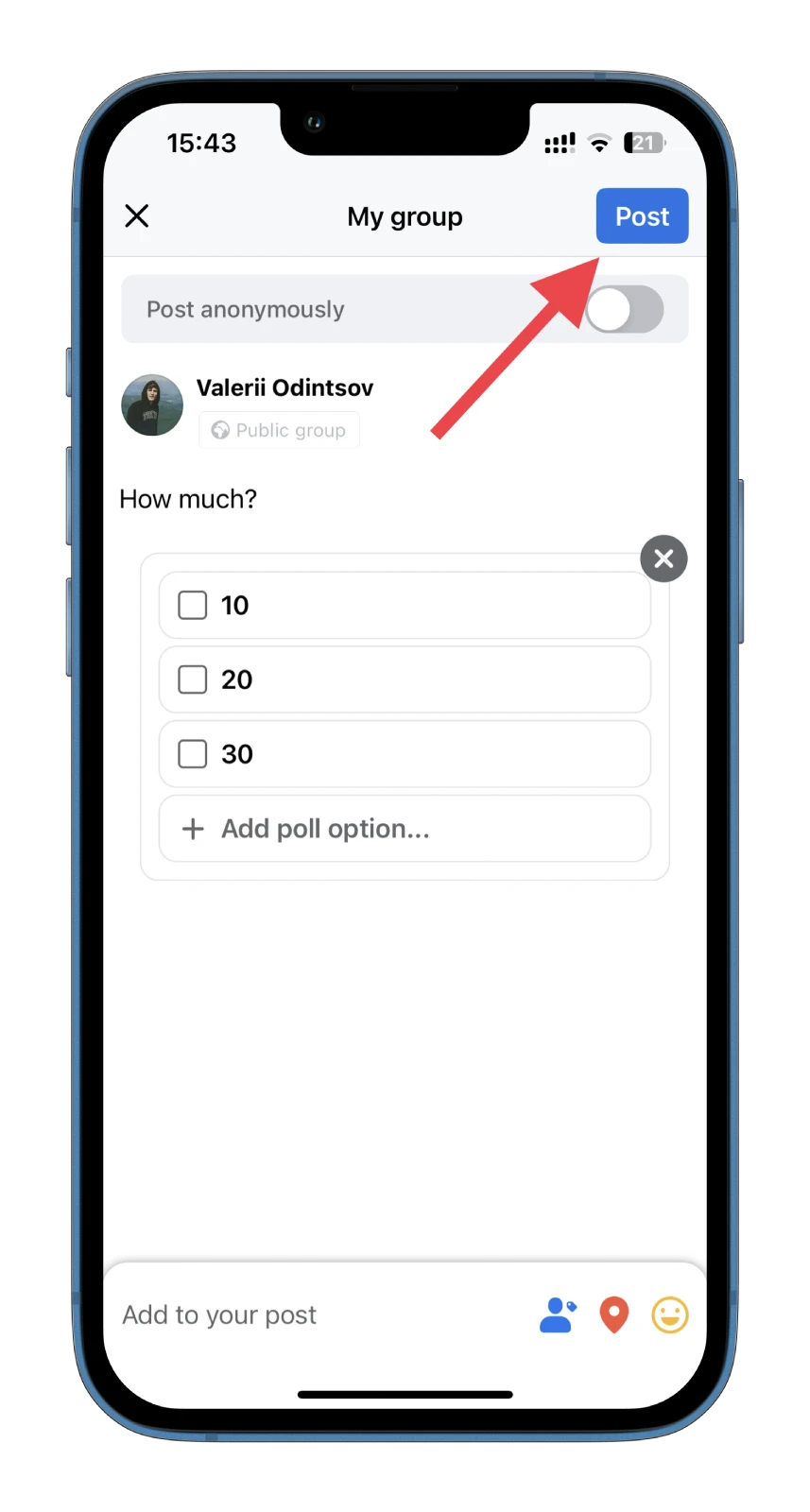 To see how many and how many people voted, tap on the number of votes under the post.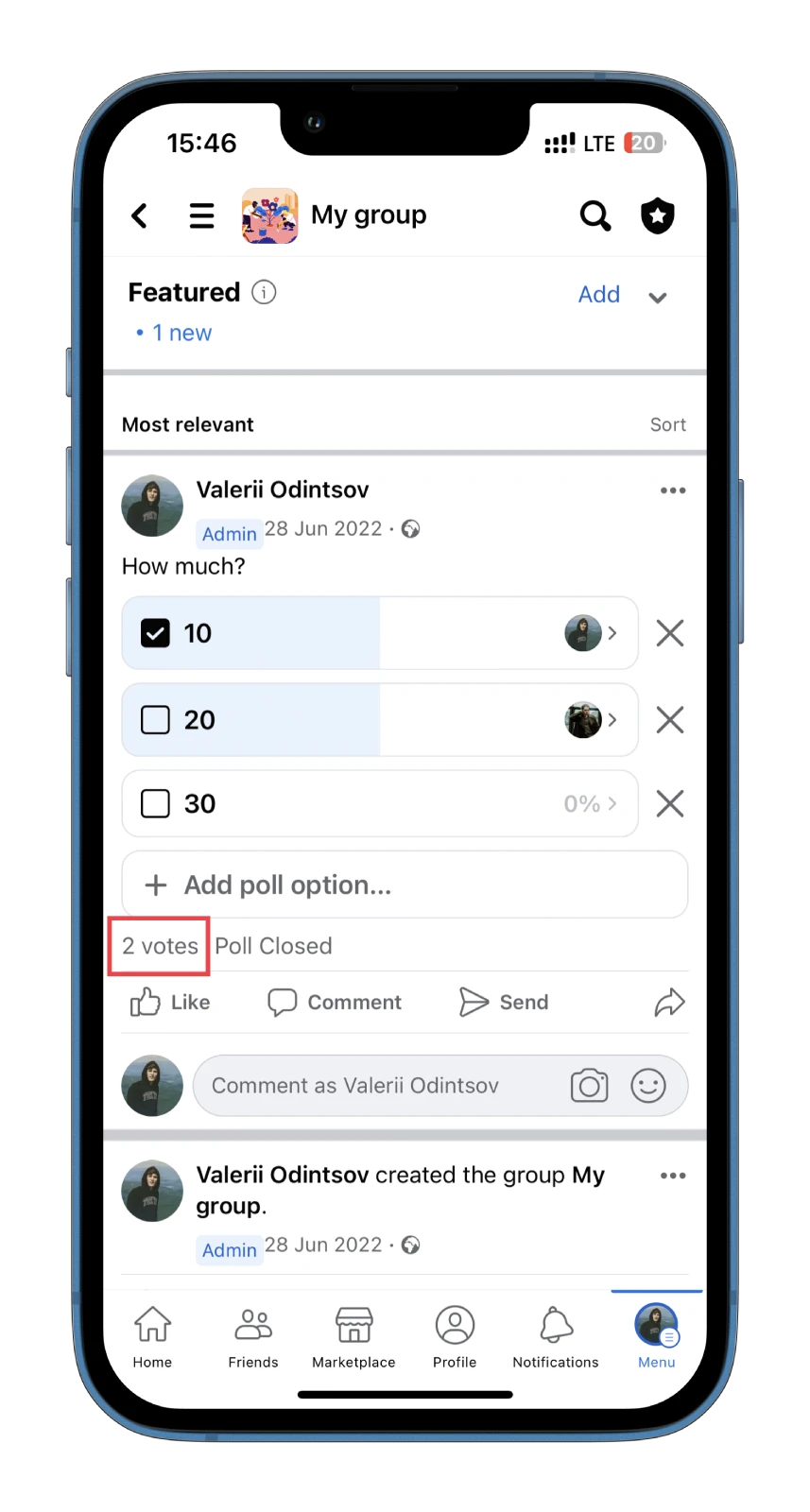 Here you will see the votes for each option and who voted.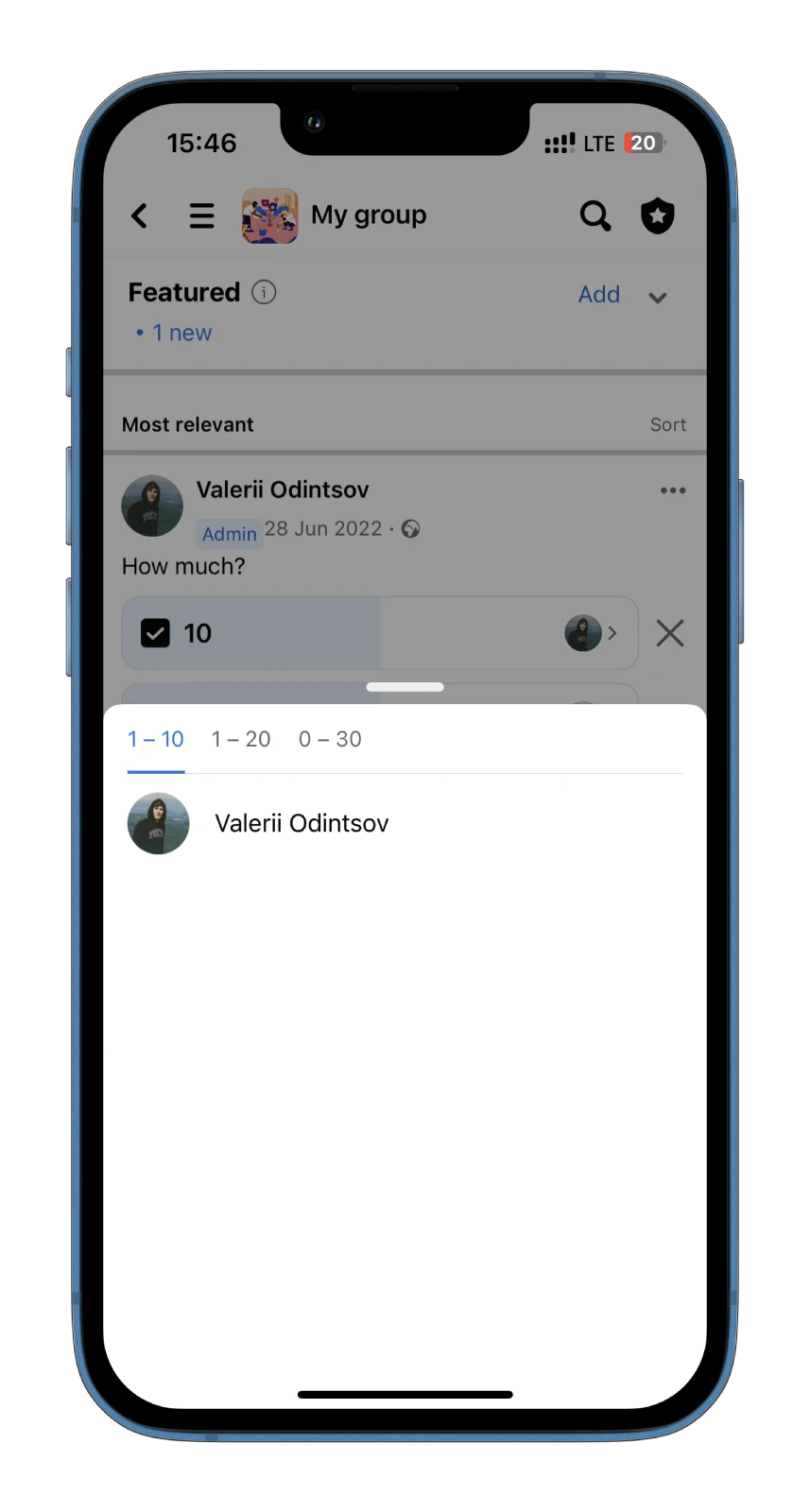 Keep in mind that only group members and admins can vote on polls.
How to delete a poll in Facebook Group
If you want to remove a poll from your Facebook Group, you can follow these instructions:
Go to the poll and tap on the three dots icon at the top right of the post.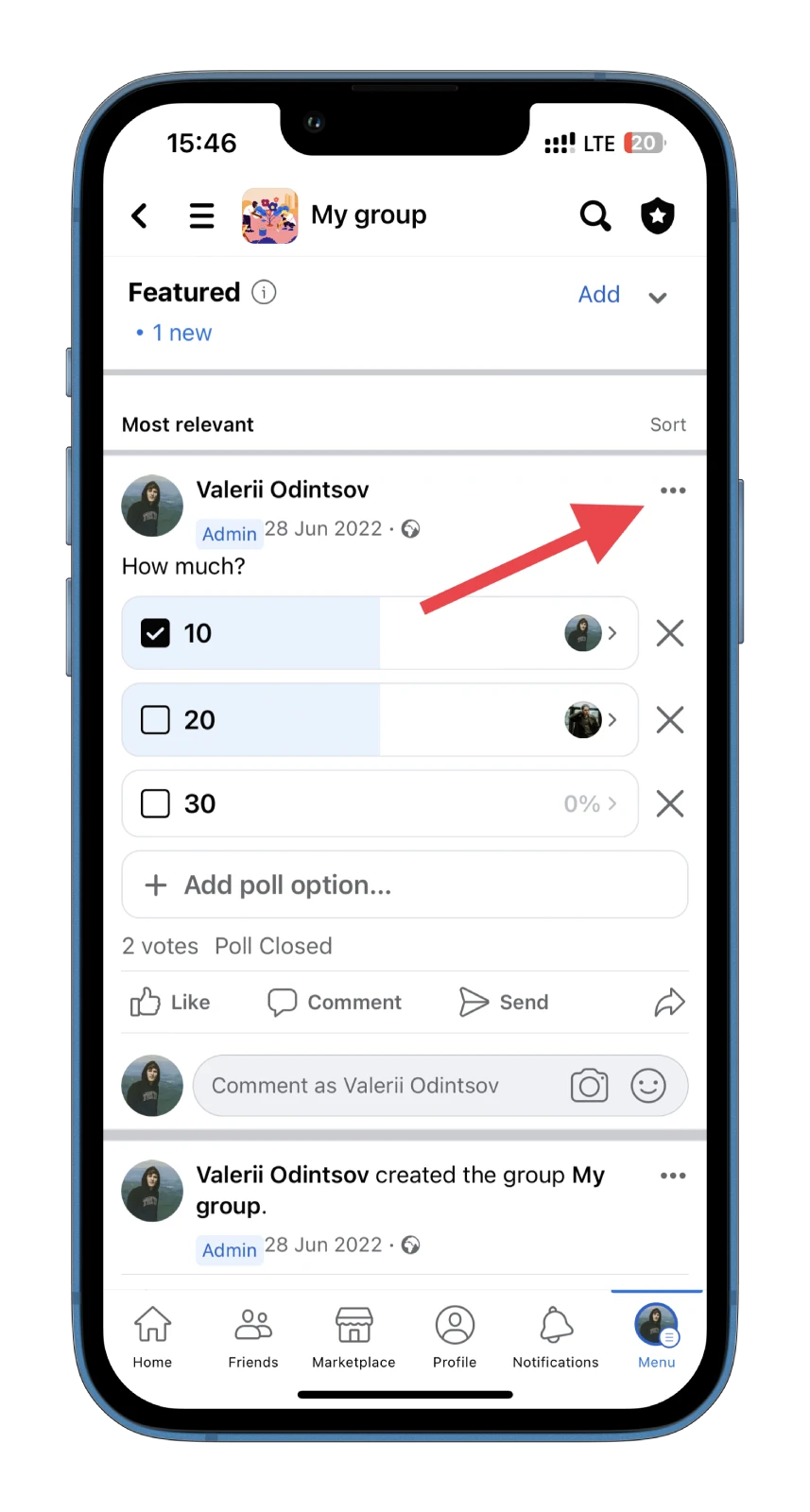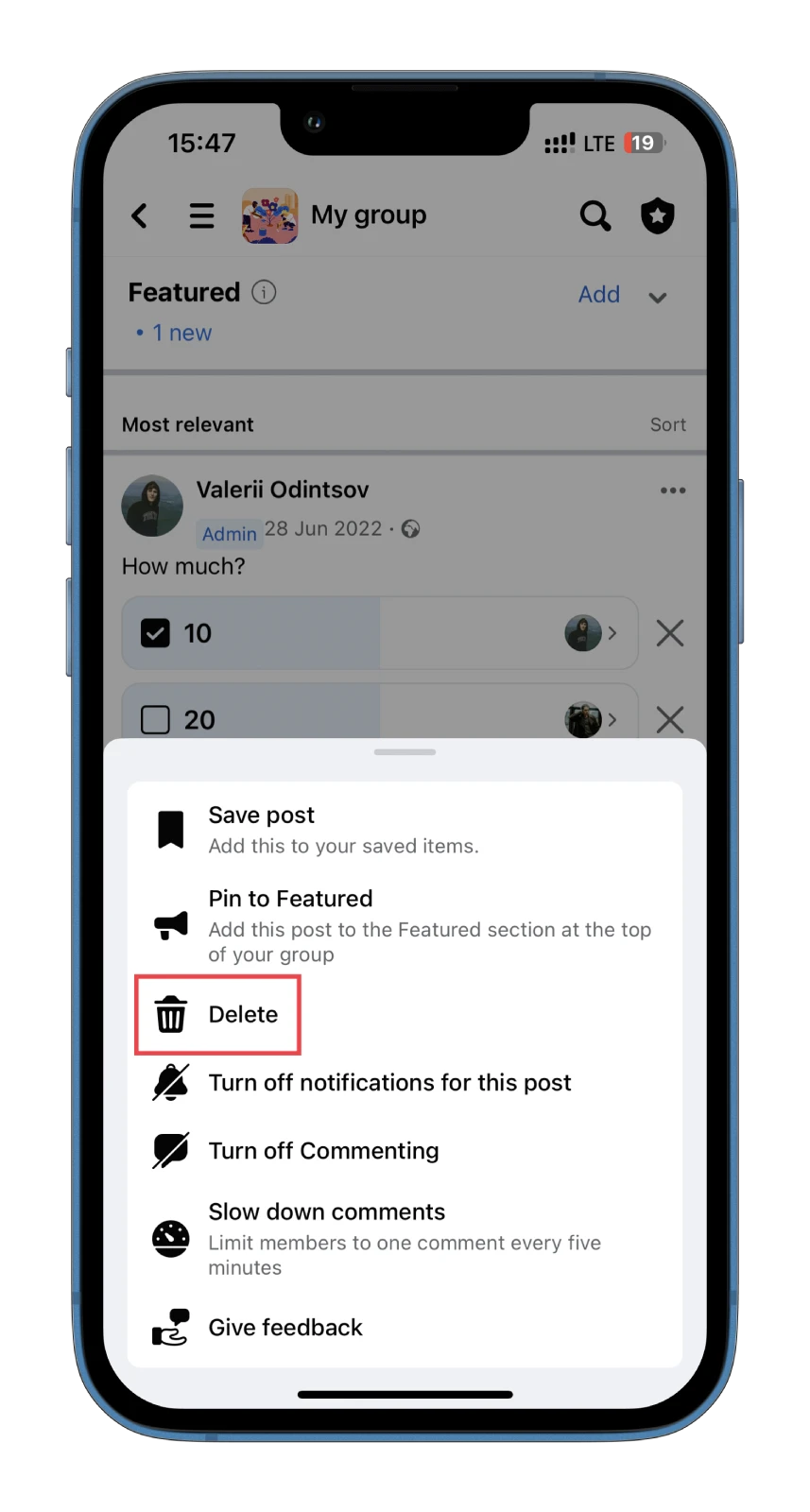 That's it! As you can see, there's nothing complicated about creating a poll in the Facebook app.
It's important to note that when joining public groups on Facebook, you may encounter an approval process before posting or commenting for the first time. This process typically involves answering participation-related questions and agreeing to the group's rules. Your responses to these questions are only visible to administrators and moderators of the group.
Furthermore, after gaining initial approval, future posts may still require administrator approval if message approval settings have been enabled. This measure ensures that group discussions remain productive, respectful, and aligned with the group's objectives.
Although the approval process may require additional effort and time, it ultimately helps maintain a safe and positive online environment for all group members.