TikTok has become one of the most popular social media platforms globally, with over a billion users worldwide. Here, content creators can showcase their talents and earn money through various methods, such as brand deals, sponsorships, and gifts from their followers.
In a nutshell, TikTok gifts are virtual gifts that users can buy for their favorite creators. Can users convert these gifts into real money? Yes. Does TikTok make money on this conversion? It would be weird if it doesn't.
What part does the company take for itself? Let's find out.
How does TikTok gift commission work?
First, let's see how the conversion process works on TikTok. Here's how the funds move:
Suppose you found a cool streamer and want to give them a gift. To do this, you first buy Сoins with real money.
After that, you buy a Gift with Coins.
Then you give this gift to the creator.
Creator receives it. All Gifts become Diamonds in a creator's ledger.
Finally, they can withdraw Diamonds into real money.
That's how it works. But at what point does TikTok take a gift commission?
This happens at the moment when a gift is sent to a creator. TikTok takes a 50% commission on each gift. That is, roughly speaking, if given a 20,000 coins gift, you would be credited with the sum equivalent to 10,000 coins. In turn, on your wallet in TikTok, you should see the amount of 10,000 diamonds.
How to check your diamonds balance on TikTok
After your live session, all gifts automatically turn into diamonds. To check your diamonds balance and withdraw them into real money, you can follow these steps:
Open TikTok and go to your profile page.
Tap the hamburger button at the top right and go to Settings and Privacy.
Then select Balance.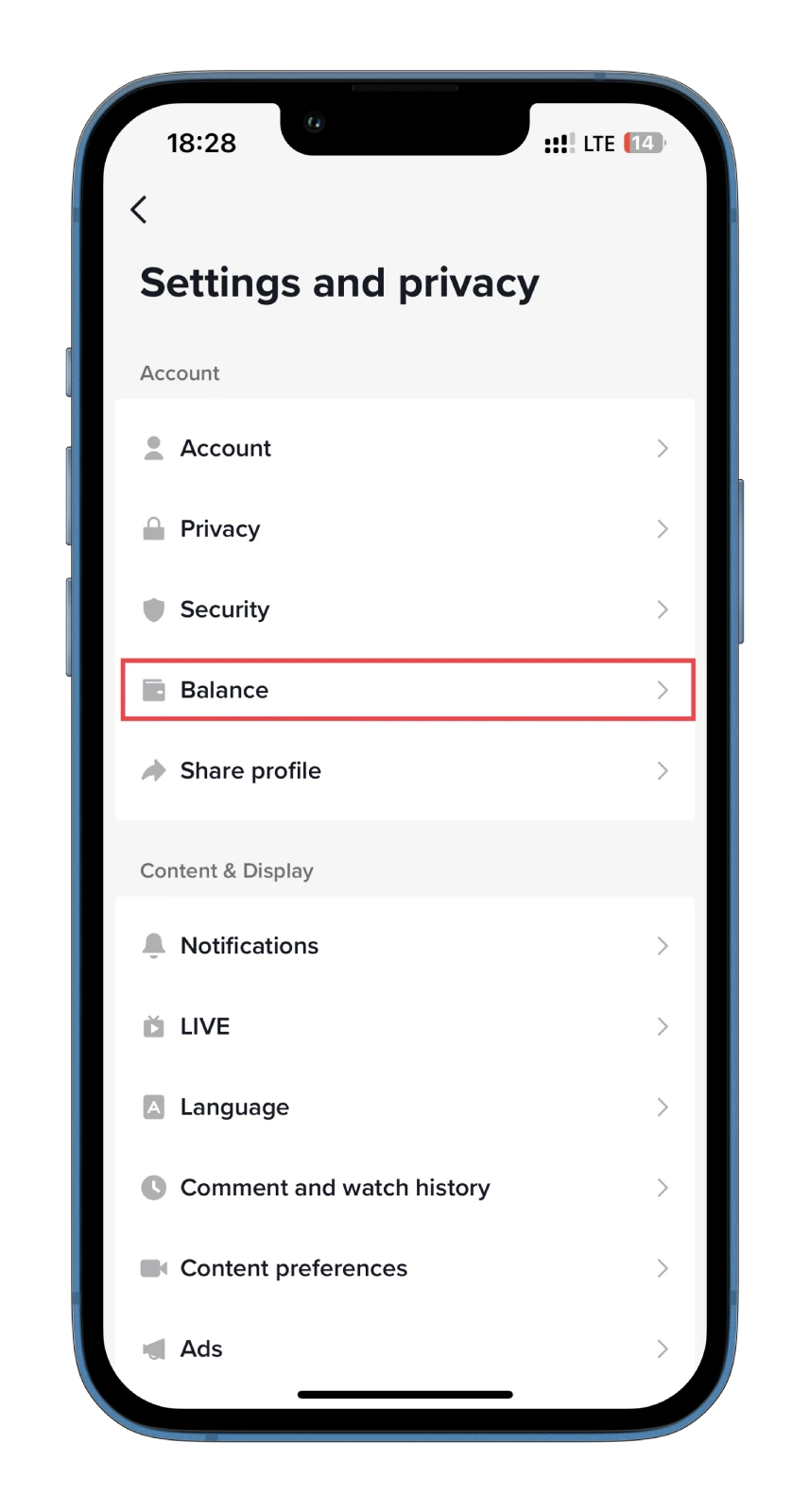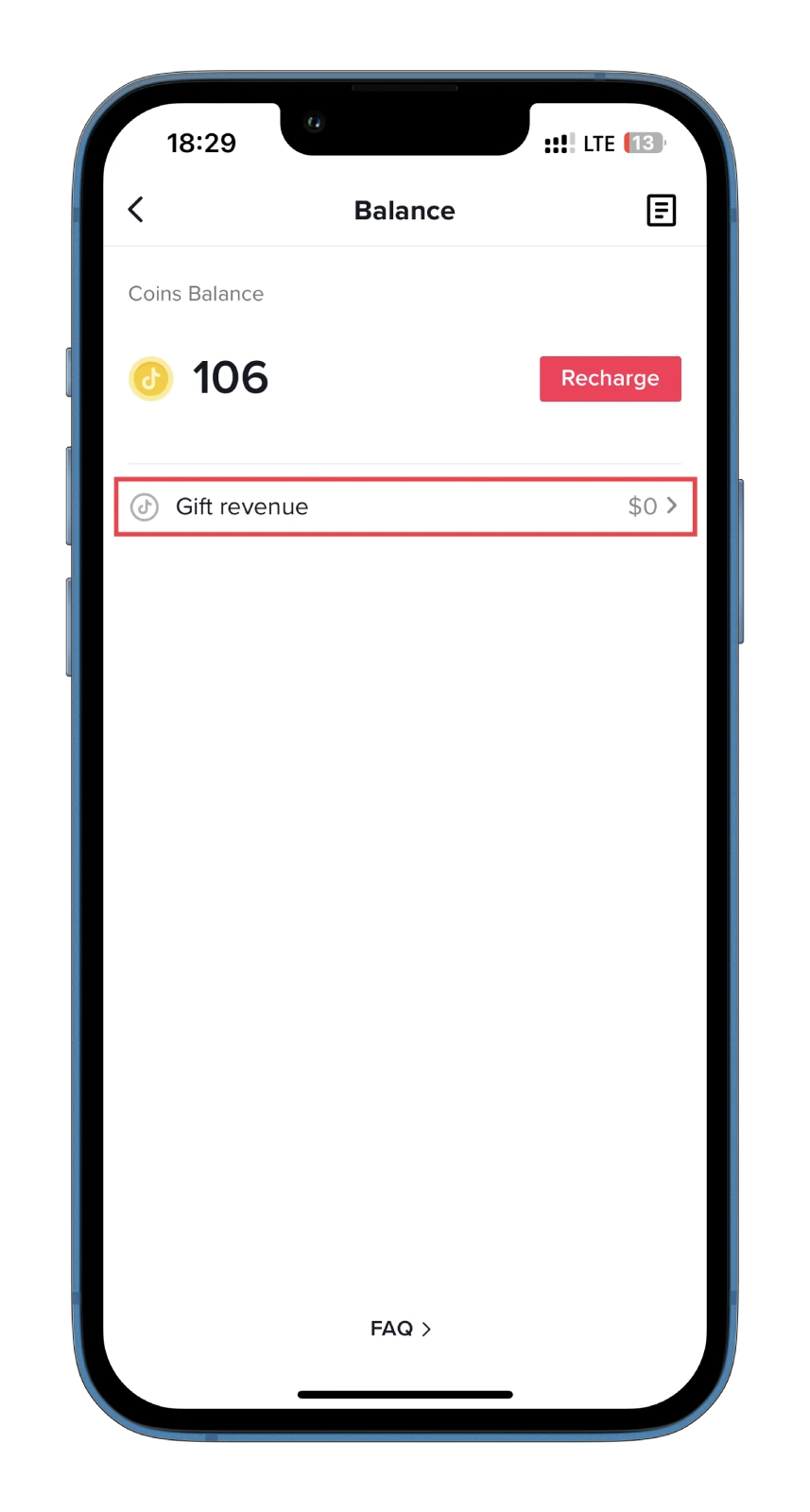 You should see your Accumulated Diamonds balance and your Total balance.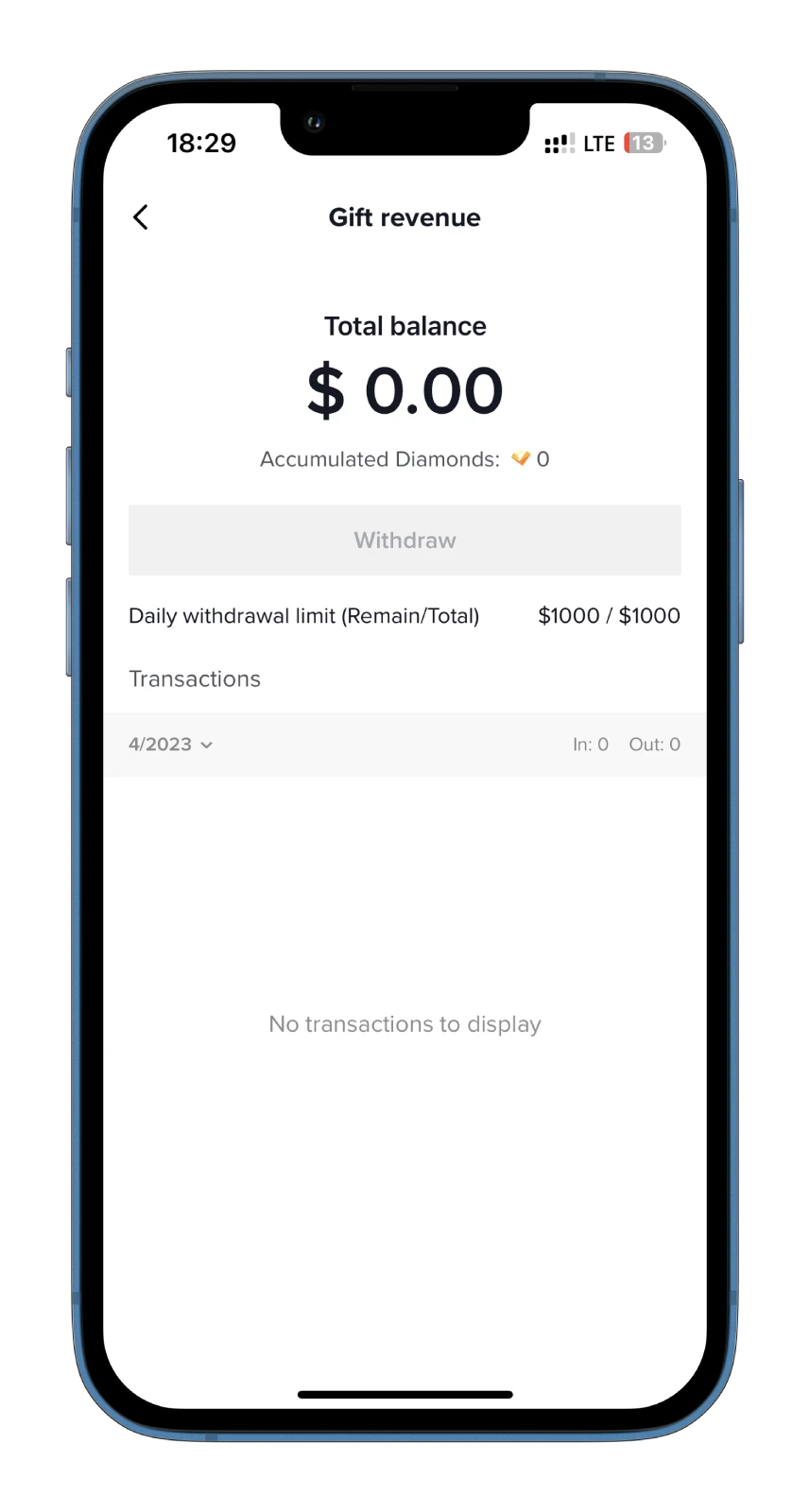 Moreover, you will see the list of all your transactions. Remember that the daily withdrawal limit is $1,000.
How to calculate how much money I get from a TikTok gift?
As previously mentioned, the TikTok commission is 50%. So, basically, that's all you need to consider. Let's break this down with an example of one of the gifts. Make it an Email Message for 1,000 coins.
As of now, a 1,120 coin pack is worth $19.99. So if you calculate and subtract the commission, you will earn a little less than $10 from the Email Message gift. This way, you can calculate how much money you will get for any gift. The main thing is to know the exchange rate of coins to the dollar.
It's important to note that the commission percentage is subject to change, and TikTok may adjust it based on factors such as market trends, operating costs, and user behavior. In addition, you should also consider the commission of your bank for the withdrawal of funds. Even though it's often small, it still affects the final amount.
How to receive a TikTok gift
A TikTok gift is a virtual item purchased by users with coins, which can be given to TikTok influencers as a form of donation or appreciation for their content. Gifts can be sent during live videos or pre-made ones and are purchased with real-world money through the user's Google Play or Apple account.
However, there is one condition. To start live broadcasts and receive gifts on TikTok, you must have a certain number of subscribers. Usually, creators must have at least 1,000 subscribers to access the Live button in the TikTok app, although this may vary in some regions.
Moreover, creators must be 18 or older (or 19 in South Korea and 20 in Japan) with at least 30 days old accounts. So keep it in mind.