Cleaning the memory of your Android device is required if your device hangs, randomly reboots, or has performance problems. Regular cleaning will get rid of these problems.
What do you need to free up space on an Android device
One of the problems with Android tablets and phones is the lack of internal memory, especially on budget models with small storage capacity. This amount of memory is very quickly taken up by apps, music, captured photos and videos, and other files. A frequent result of the shortage is the message that there's not enough space in the device memory when installing the next app or game when updating and in other situations.
Sooner or later the free space in any smartphone comes to an end. In this case, you should destroy all the trash in order to clear the memory of the device. Don't forget about a few secret places you should definitely look into during the cleaning process.
There are many automatic cleaners available for quick cleaning of Android devices.
Well, if you want to free up space on your Android device, here's what you should know.
How to free up space on your Android device by uninstalling unnecessary apps
Go through all the screens on your smartphone and see how many apps you don't have running for weeks or even months. From my experience, I can tell you that on the average smartphone, 20 percent of apps and games can be deleted without even thinking about it.
The interesting thing is that many people keep apps they don't need, just because they may need them in a few months. This is often the case with those apps that need to be logged in. They end up taking up memory for almost nothing.
If you don't want to check all your apps, just open the "Apps" section in your settings and see which ones are taking up the most space. When you see that an app you use once a year is taking up more than a gigabyte, you may want to consider uninstalling it and reinstalling it when you need it.
How to free up space on your Android device by clearing downloads
Few people think about how much garbage accumulates in the "Downloads" folder or wherever you moved the files from it.
You can clean the memory yourself or use third-party apps, of which there are many on Google Play, such as CCleaner or SD Maid. It's best to use the Google Files app. It will analyze all of your folders and offer options for reducing excess material. All you have to do is agree.
For example, SD Main has such features:
Clear junk files from the phone.
Manage information via File Explorer.
Analyze the device storage with the program.
Manage system and user apps.
Search for resources by date, content, or name.
Optimize databases.
Detect music, photo, or video content repetition.
Launch the app automatically.
If you don't want to install additional apps, just go to your "Downloads" folder and see what you can remove there. Often there are a lot of videos, pictures, and APK files stored there that are no longer needed and can be safely deleted.
How to free up space on your Android device by deleting a backup of photos
Google Photos is Android's built-in tool for backing up your photos and videos to the cloud. If you don't want quick access to the photos and videos you've taken lately, Google Photos has a handy feature to delete everything you've already copied from your smartphone.
Well, if you want to free up space on your Android device by deleting a backup of photos, you have to follow these steps:
First of all, launch Google Photos and on your profile icon.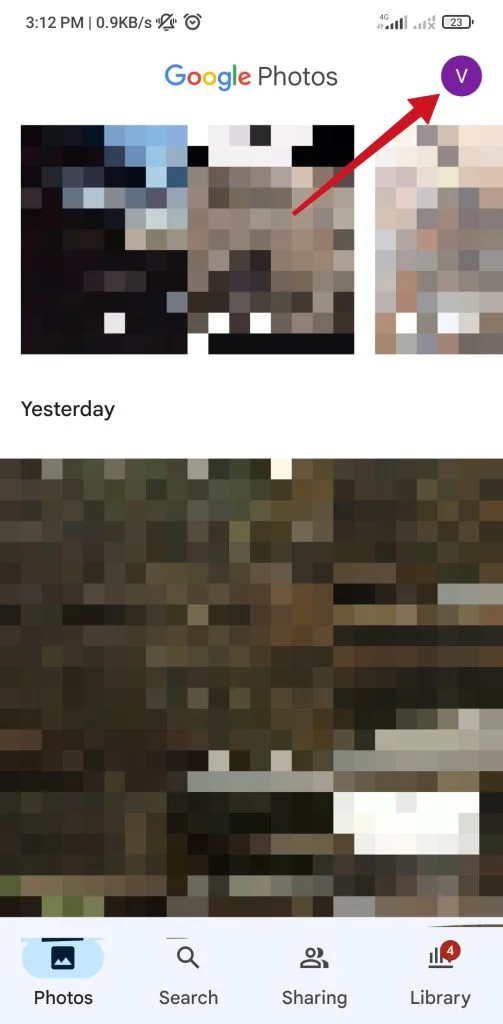 Then, select the "Free up space" option.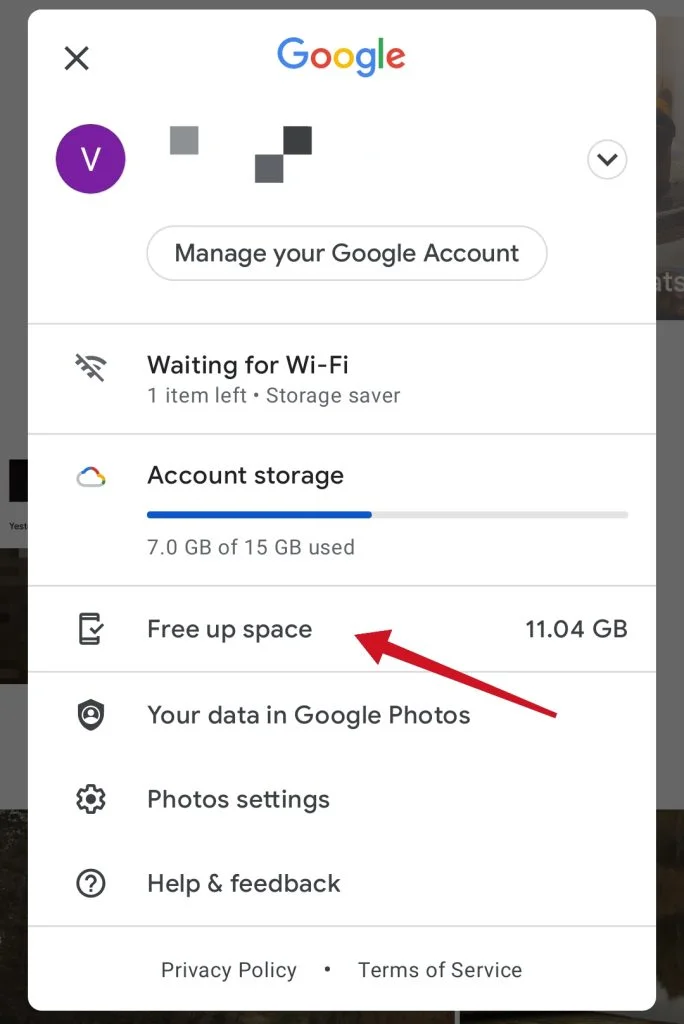 Finally, just tap on the "Free up" button.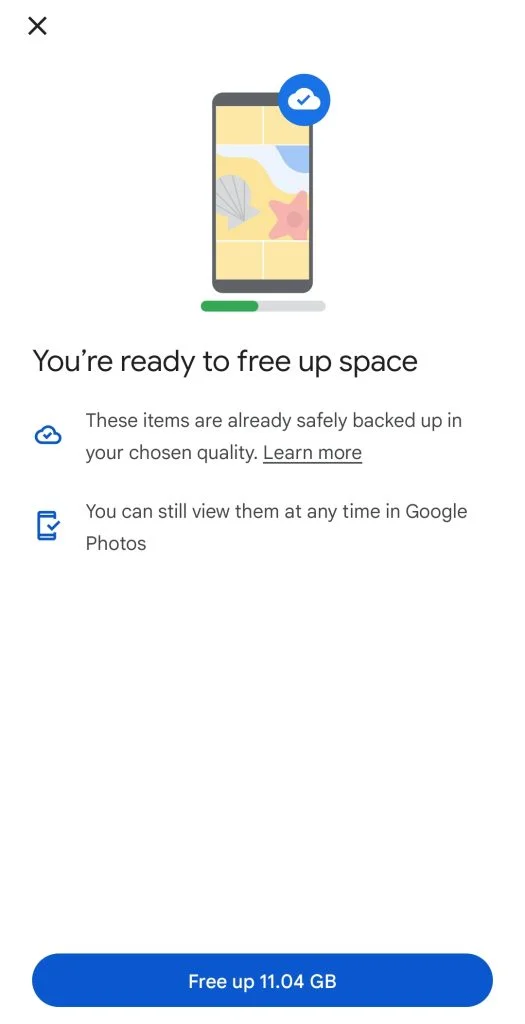 It's that easy! The smartphone will show you how much memory it can free up this way, and all you have to do is agree.
How to clear your Android device cache
Clearing your Android cache deletes temporary cookies that can take up a lot of digital real estate. It's also one of the fastest and easiest ways to improve the speed and performance of your Android device.
If you want to clear your Android device cache, you can follow these steps:
Open the "Settings" app on your Android device and go to the "About phone" section.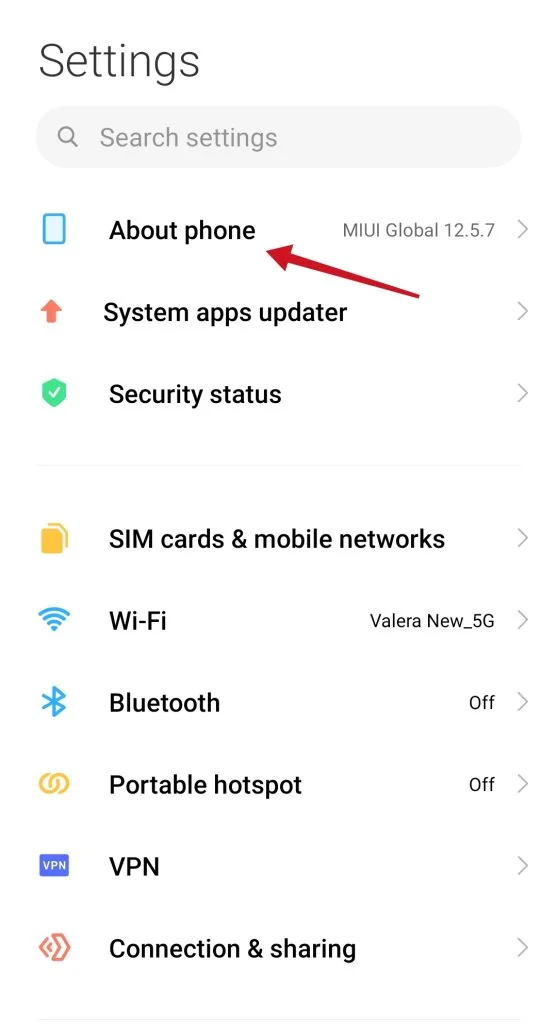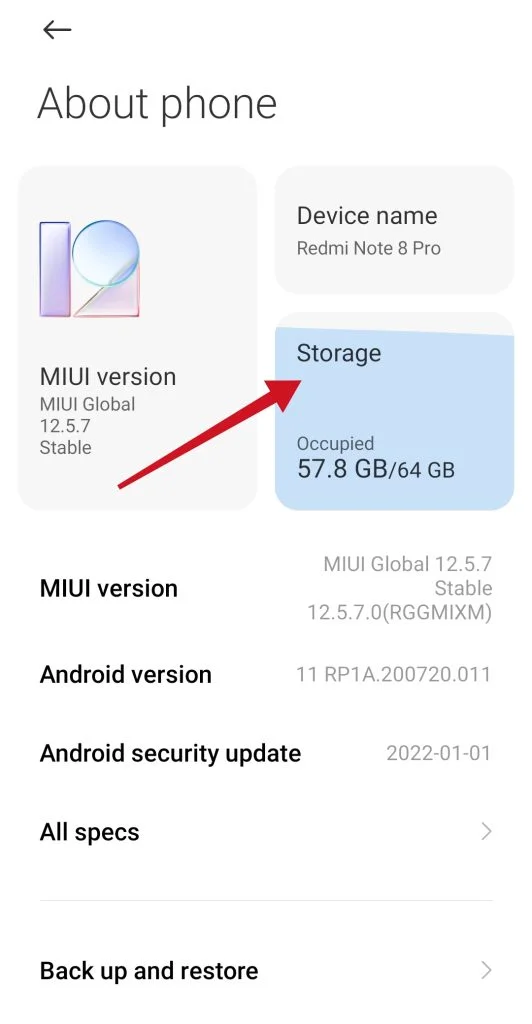 Finally, tap on the "Clear" button and follow the instructions on the next screen.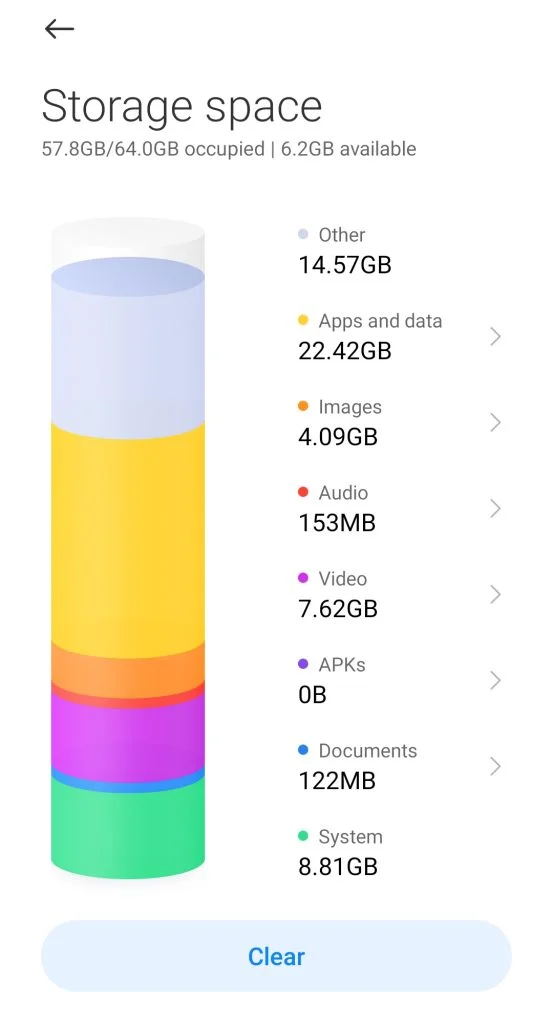 Clearing the app cache doesn't delete app data, such as account information. App data, like account information, can be deleted from the same menu – be careful if you decide to do this.
How to free up space on your Android device by removing saved playlists
The emergence of popular streaming services has relieved users of the need to store music on their devices. You can simply launch your favorite player, choose one of the hundreds of playlists, and listen.
However, not everyone knows that almost all online players still save the tracks you've listened to on your device in case you want to listen to them again. And they do it in the background and in such remote directories of the file system that it's difficult to find them. This eats up hundreds of megabytes more.
If you're using any streaming app, you should open the settings and find there a button to delete all cached music. You can also transfer the cached tracks to the SD card if there's still enough space on it.
How can using SD cards help
If you have the latest version of Android installed on your phone, you can use Adoptable Storage to turn the SD card into an extension of your phone's internal memory. Then you won't need to manually move apps and data to the SD card. However, this feature is disabled on some devices, for example, it wasn't available on Samsung Galaxy phones before Android 9 Pie.
No matter which option you choose, you should buy a microSD card with high read and write speeds. Most importantly, remember that even the fastest memory cards are slower than the internal memory. So consider whether this is a good way to expand your memory.
Can you transfer data from your smartphone to your PC or to the cloud to free up space on your Android device
If you don't like any of the above options, services like Dropbox or Google Drive can be a great way to keep your files and data accessible without having to delete them. You can store them in the cloud so you can download or access them as needed without taking up space on your phone.
Also, if you don't trust the cloud, you can back up your files directly on your PC. However, you should do this with things that you won't need in the near future. It's easier with the cloud because all your files will be at your fingertips, as long as you have the Internet, of course.
What types of memory are there
The performance of tablets and smartphones is affected by the fullness of permanently or promptly stored devices.
ROM is a type of memory that retains information until it's deleted by the user. The app cache or files located in the internal memory remain here.
RAM stores information that is used when the device is in use. Part of the RAM is consumed by running programs, tabs, opening browsers, or running games.
Filling both types of memory leads to uncomfortable operation of the device. You can quickly fix it if you know how to clean the memory of your smartphone. Fortunately, you already know how to do this.