Sometimes you need to share your Instagram page with other users or post it to TikTok or YouTube. To do this, simply copy the link and paste it into the desired field. As soon as the person follows this link, they will go straight to your profile.
It sounds very simple in words. But where do you find the URL?
If you want to tell others about your art or present the results of your work on affiliate social media or third-party platforms, you definitely need to know how to share a link to your Instagram profile.
So let's take a closer look at how to get your Instagram URL.
How to find an Instagram URL on iPhone and Android
If you want to find your profile URL on Instagram app, you can follow these steps:
Open Instagram on your mobile device and sign in to your account if necessary.
After that, navigate to your Instagram profile and tap on the hamburger icon at the top right corner of the screen.
Then select the QR Code option from the list.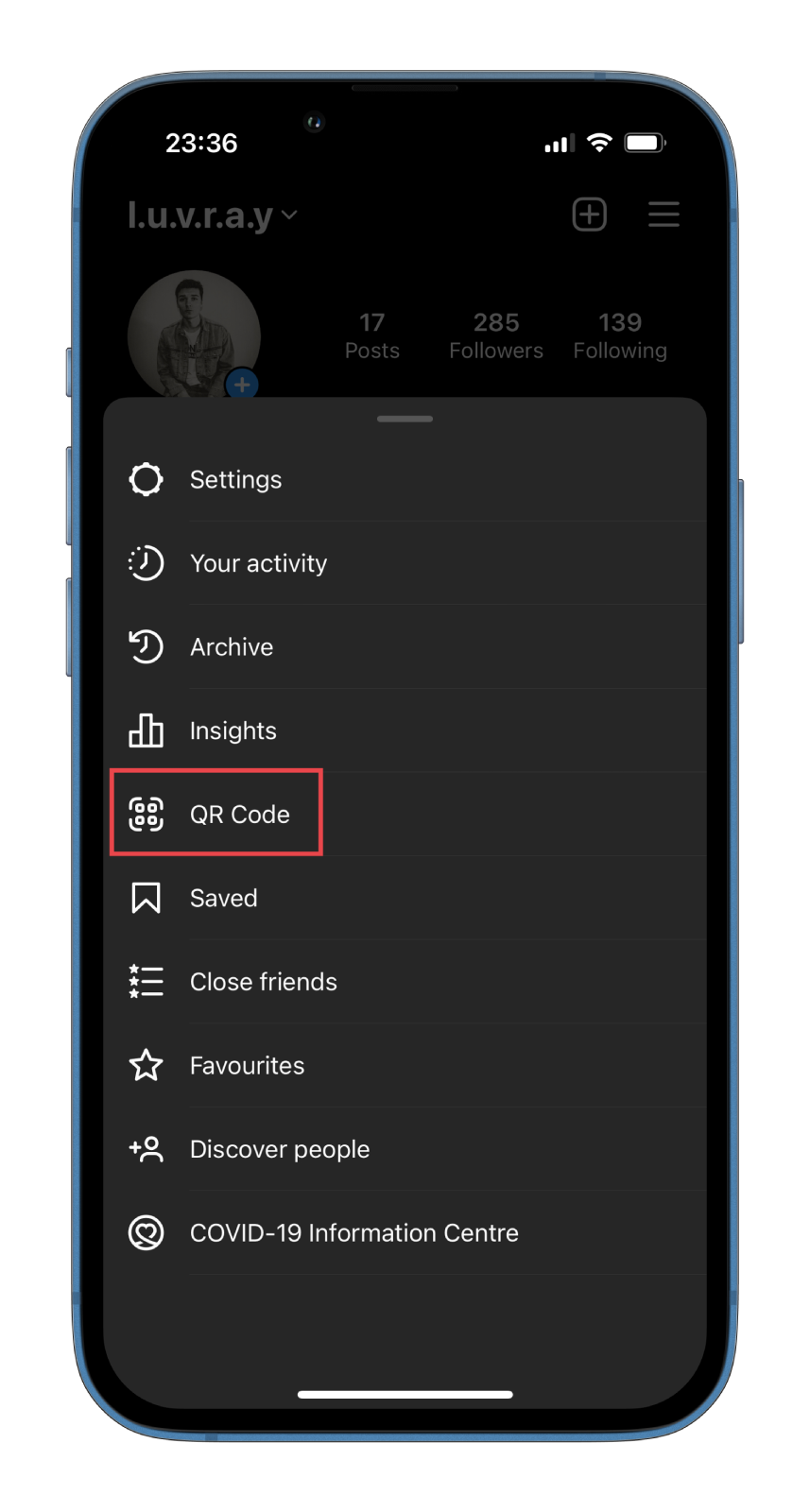 The QR Code page appears, where you can find your personal code generated by Instagram. There, you can also find the Share icon at the top right corner of the screen.
Just tap on it and select the right share option (Telegram, Messenger, etc.) or tap Copy.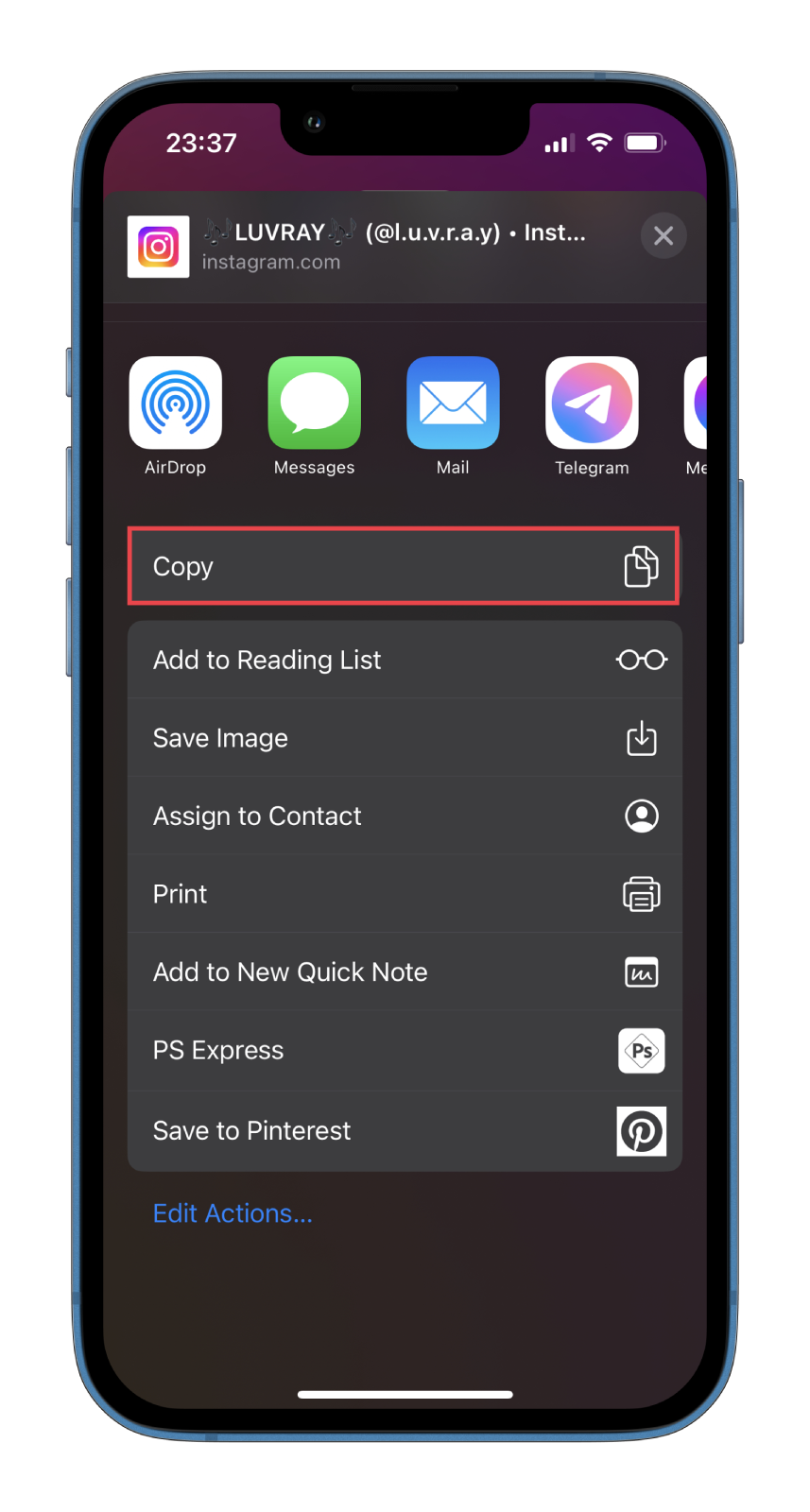 There's also nothing complicated about finding someone's Instagram URL.
You can navigate to the profile you want to share.
Then tap on the three dots icon at the top right corner of the screen and select Copy Profile URL.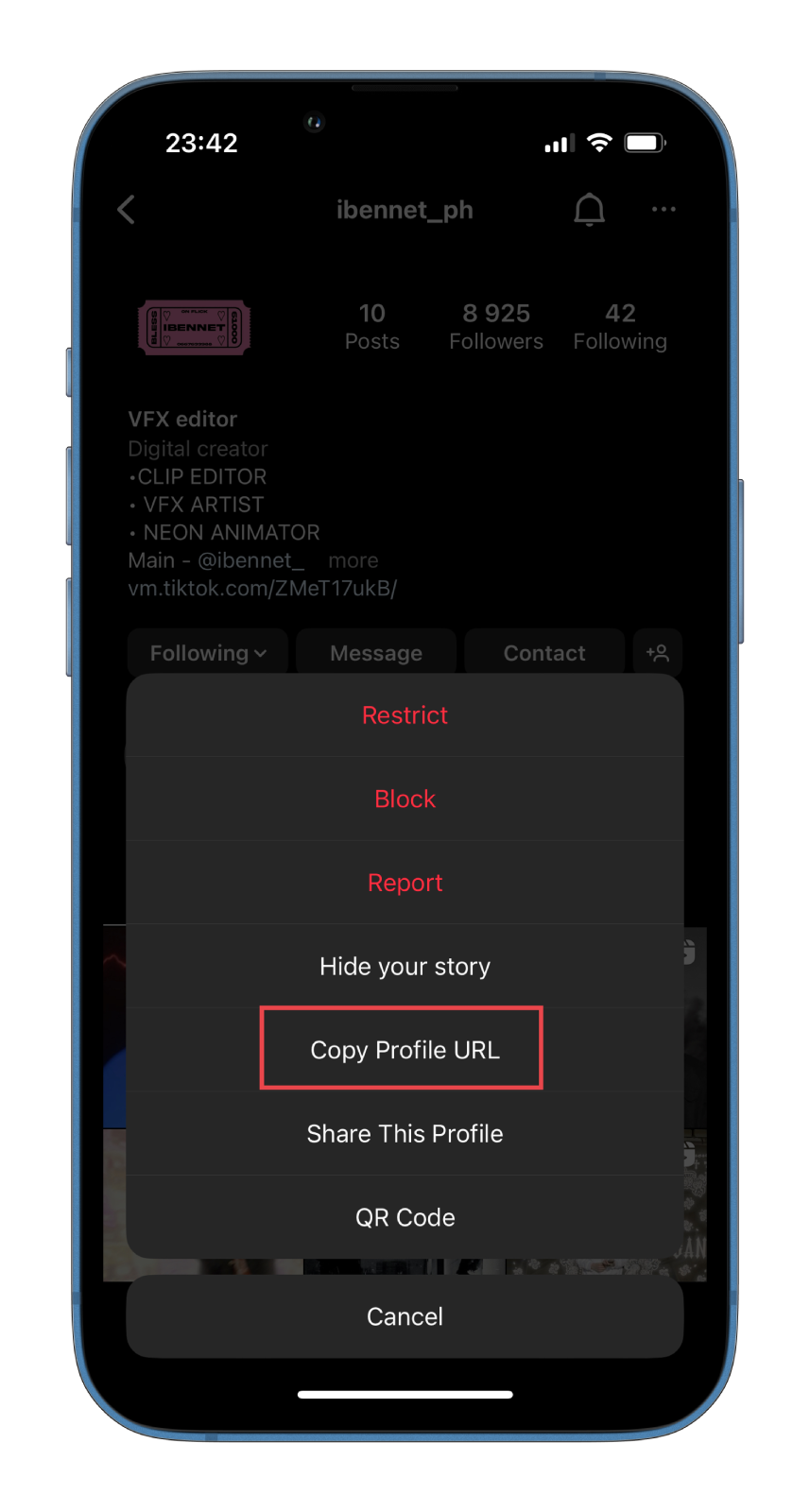 There you can also check your friend's Instagrm QR code.
How to get your Instagram URL in a web browser
If you want to share your Instagram URL through a web browser on your PC – follow these instructions:
First, open your web browser and go to the Instagram official website.
Then sign in to your account using your credentials.
Next, click Profile on the left sidebar menu.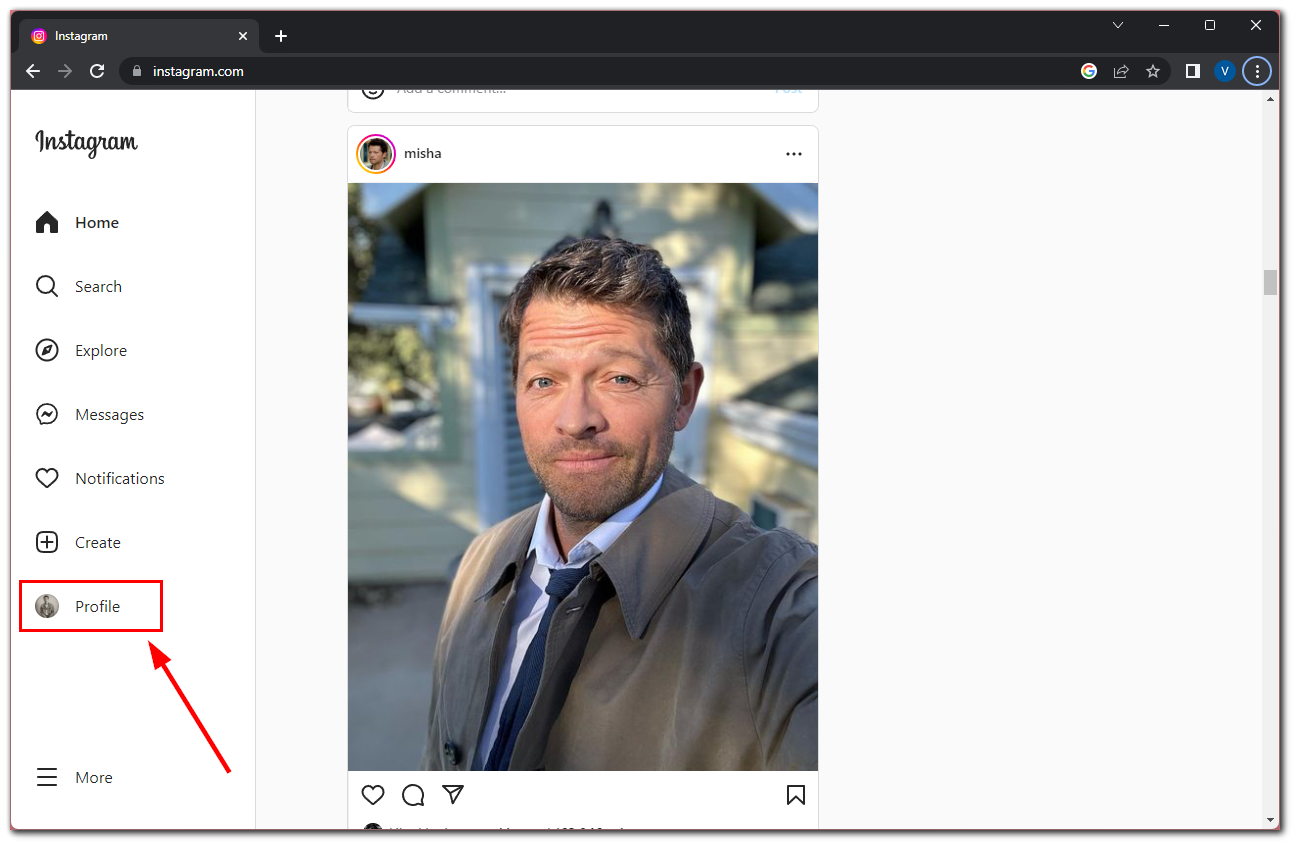 Now, look at the address bar of your web browser.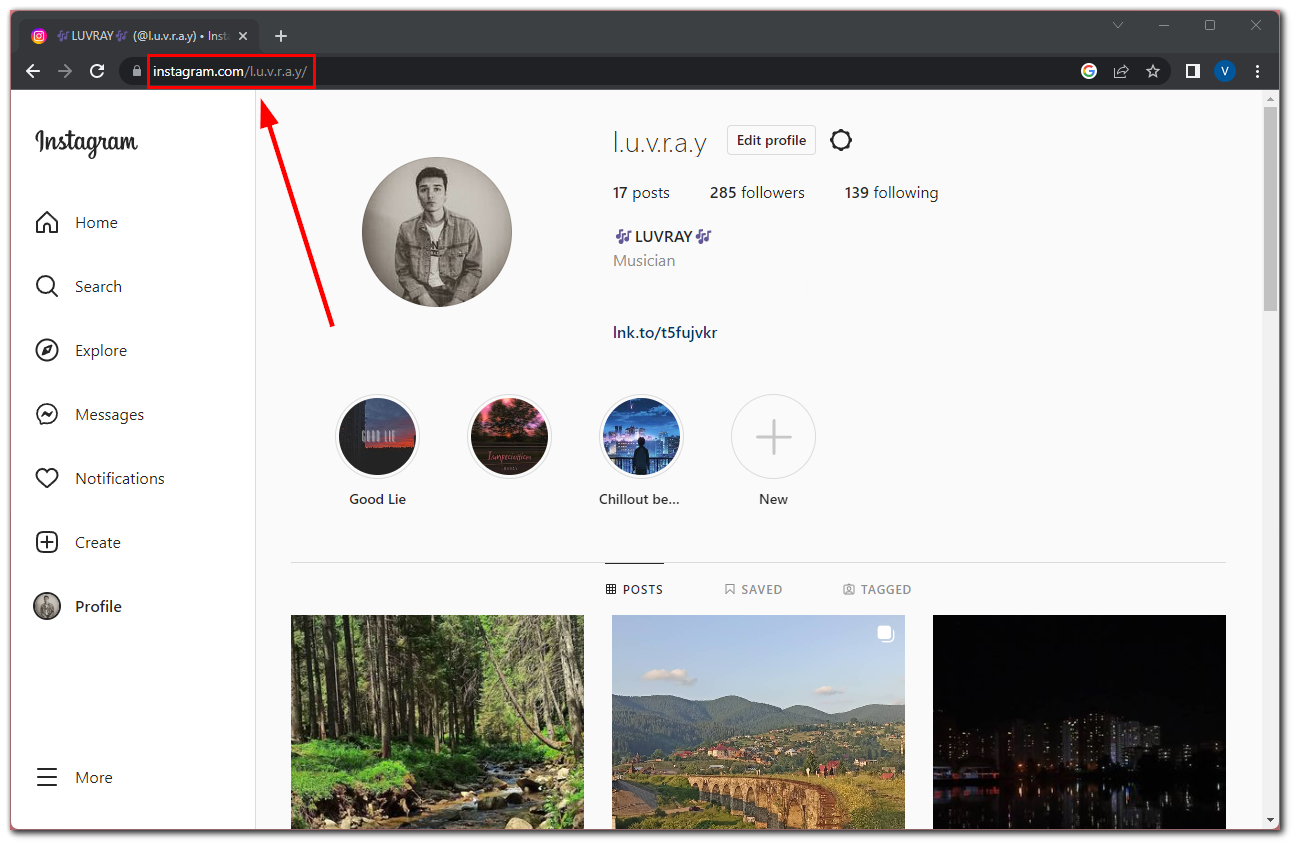 Here's a link to your Instagram account. Copy it and, finally, share it.
How to share outside URLs on Instagram
You can use Instagram Direct (DM) to share any link, just like any other messaging app. Just copy the link you want and paste it into the DM chat.
However, if you want to add the link to your profile description, you can't use it if you paste it into your Bio (it won't show up as a link for other users, and they won't be able to copy it). That's what the Website field is for, so think carefully about your link-posting tactics.
You also can't add a clickable link in the post comments. Also, the link you put in the description won't be clickable, and your followers won't be able to copy it from the app. The only way to add a clickable link to a post is to run it as an Instagram promotion.
What does it mean when your account has 10,000 subscribers?
Monetizing a blog on Instagram works differently than it does on YouTube. On Instagram, gaining 10,000 followers is a turning point. After that threshold, more doors open for you, making it much easier to earn on the platform.
In addition to more brands offering partnerships, you also get the Swipe feature in your stories. Brands love this feature for its 15-25% conversion rate.
Monetizing Instagram is a legal way to make money, for which a blogger will not get his account blocked. However, it's essential to attract even more audiences and build relationships with them to make it work. You also have to create unique publications that stand out from the general content and are different from your competitors. What's more, you shouldn't forget about Instagram Reels.
For businesses, the goals will be different. Instead of using publications as an advertising platform for brands, a business account publishes valuable information and selling posts. That doesn't mean you have to spam ads to your subscribers.
Be consistent in your postings to build a relationship with your subscribers. Express friendliness, like and comment on other users' posts, and communicate with your subscribers as much as possible. All of this will only benefit your Instagram profile.