Many of us use multiple alarms regularly. For example, I rarely wake up to one alarm, as I simply turn it off with the automatic motion of my sleepy hand. That's why I set multiple alarms in a row, so I finally wake up from the annoying noise.
Of course, many alarm clocks are a good thing. However, if they start going off on your day off, you will unlikely like it. In that case, you can turn them off.
Unfortunately, the only way to delete all alarms at once is to ask Siri for help. For some reason, Apple hasn't yet added a special button for this purpose. But you can still remove and disable them one by one.
So let's take a closer look at how it works.
How to remove alarms on iPhone using Siri
Well, if you want to delete all alarms on your iPhone, you need to call Siri and follow these steps:
So call Siri and say Delete all my alarms.
After that, just tap Yes to confirm.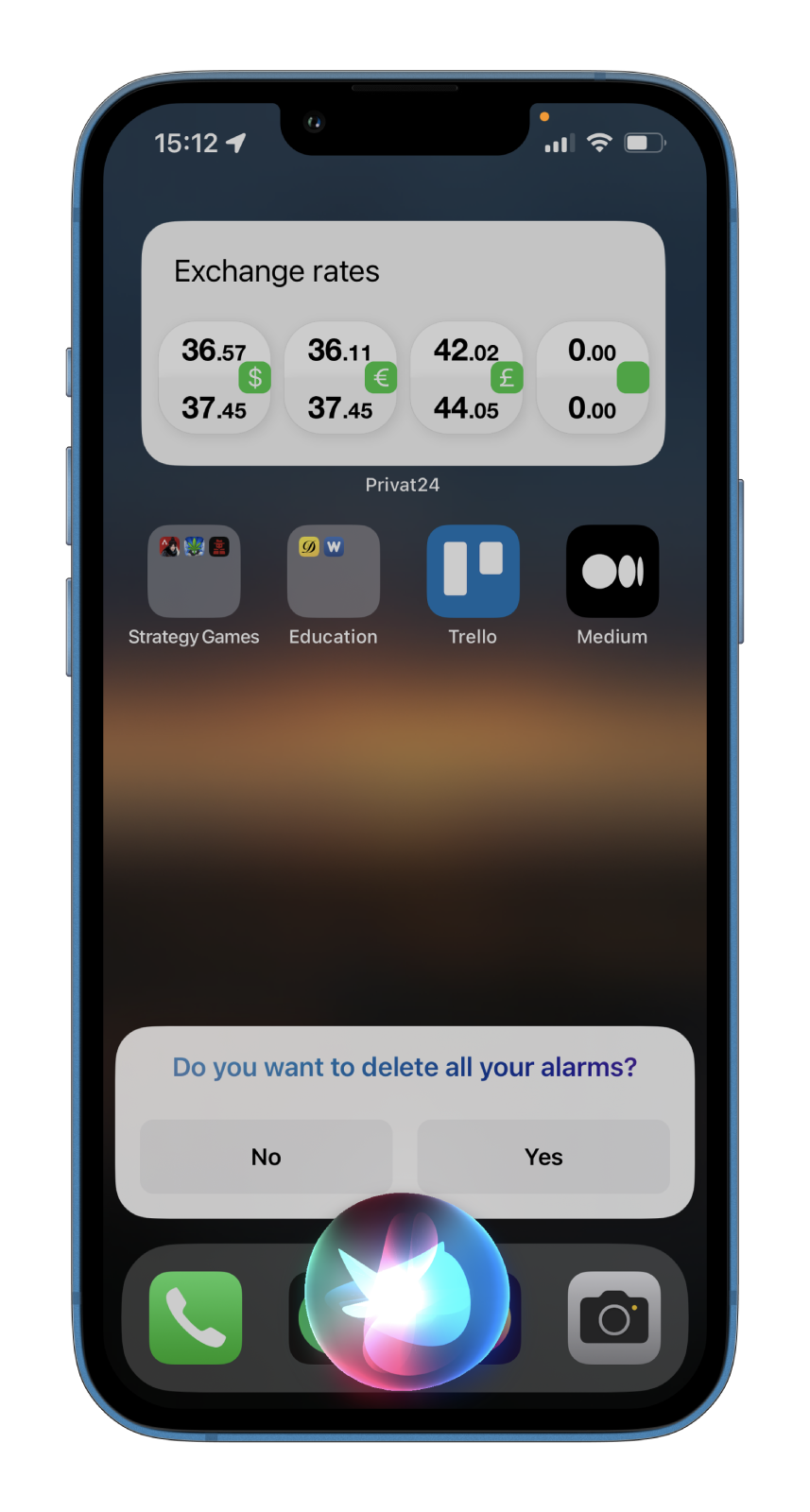 Now you can open the Clock app and see that Siri has removed all the alarms. This way, you can also enable and disable all alarms.
You should also know that Siri can't delete the Bedtime alarm. So you need to do this yourself. I'll show you how to do this a little later.
How to delete individual alarms on iPhone
If you want to delete all alarms one by one or the individual one on your iPhone, you can follow these instructions:
Open the Clock app and go to the Alarm tab.
Then tap Edit.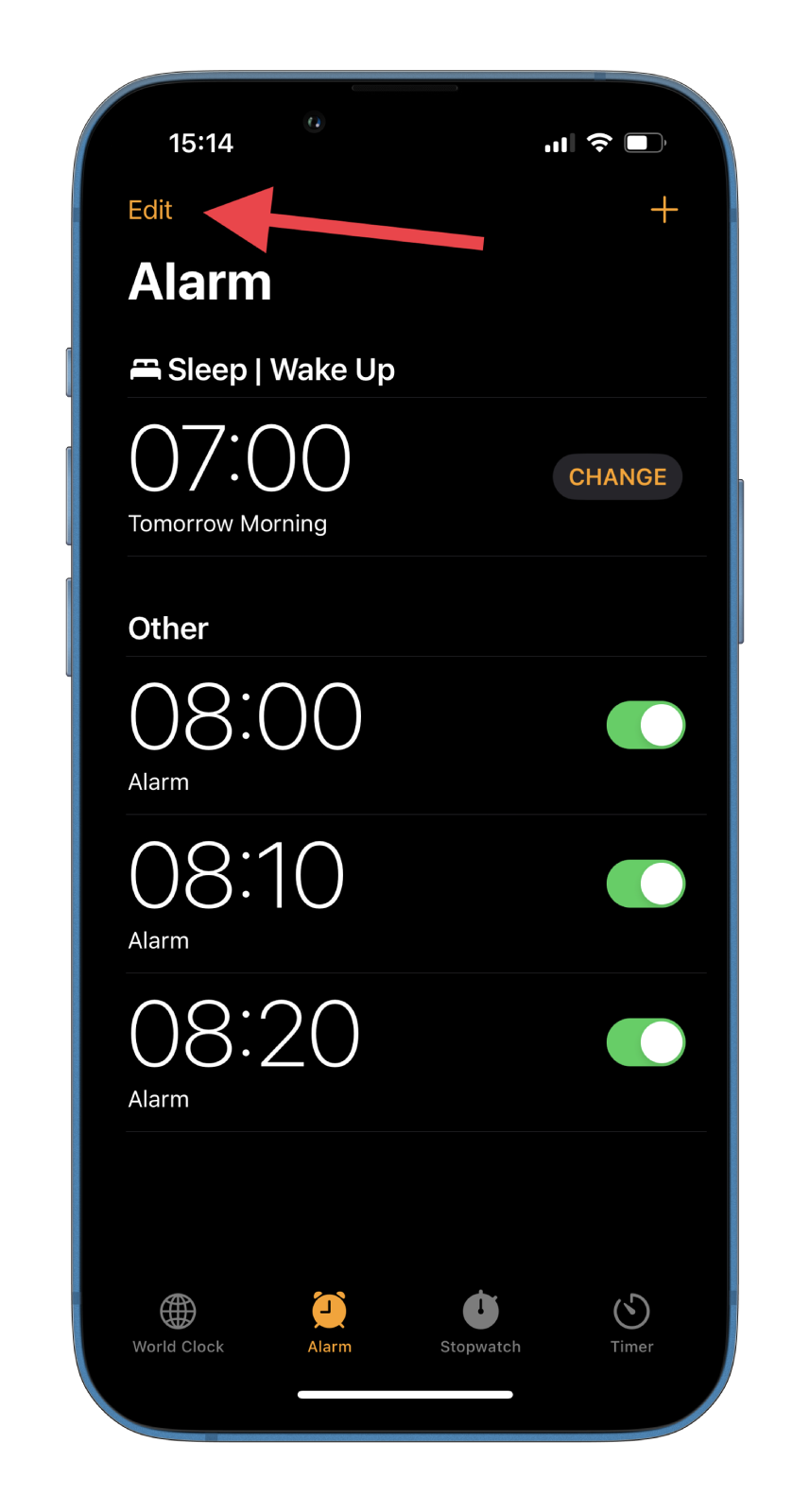 Finally, tap on the minus icon to the left of the alarm and select Delete.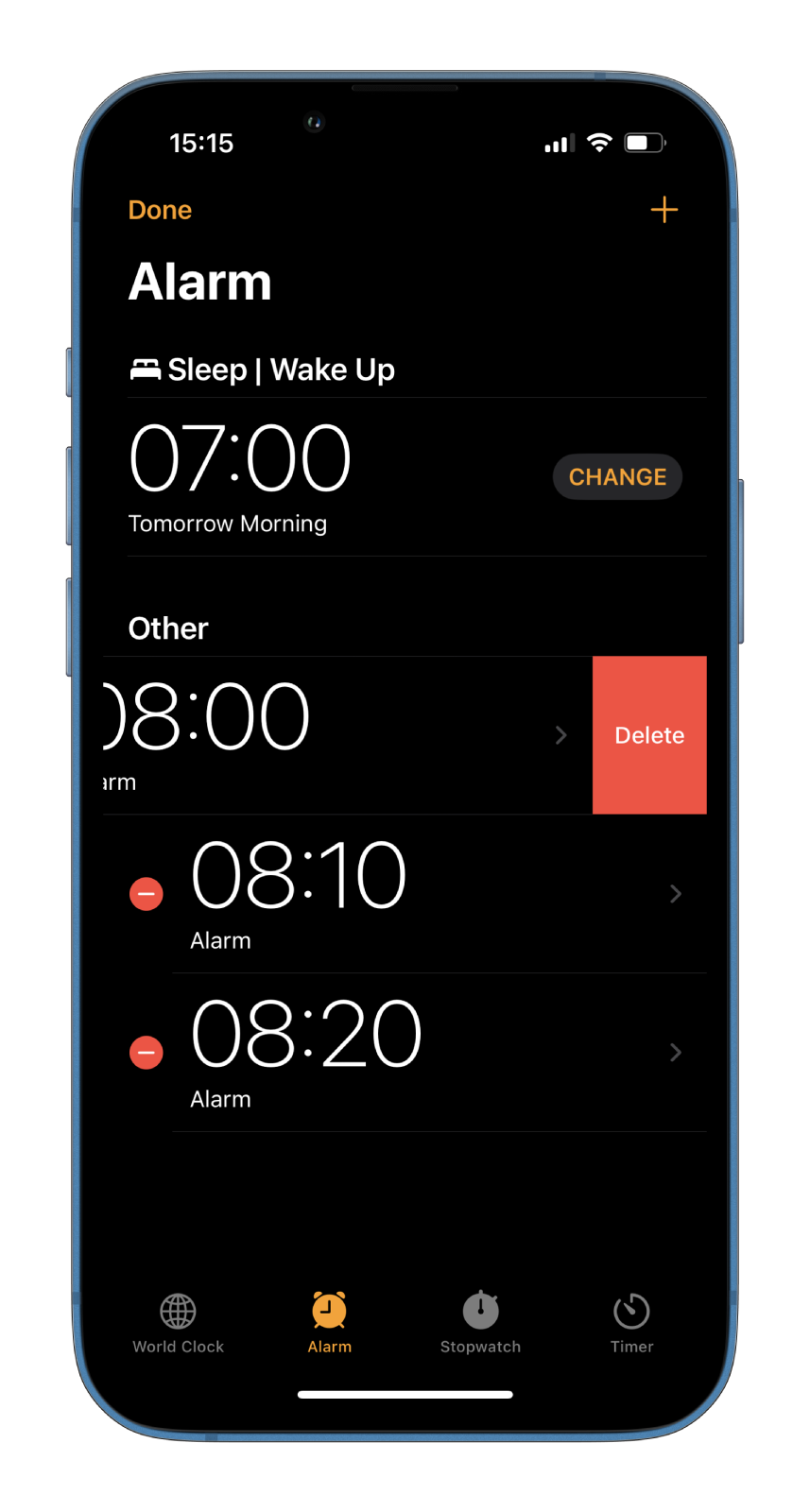 Don't let it get out of hand if you use the Clock app on your iPhone as an alarm clock. You can edit alarms for different times and reuse them or delete the ones you don't want to use again. By the way, you can do the same things on your iPad.
How to remove the alarm from your Apple Watch
Apple Watch users can also remove the alarm from their devices.
Open the Alarms app on your Apple Watch.
Then select the alarm you want to remove.
Scroll to the bottom and tap Delete.
Now all you have to do is repeat this procedure for each alarm on your Apple Watch if you want to delete all of them.
How to delete the Sleep Schedule alarm on iPhone
As mentioned above, Siri cannot disable the alarm clock synced with the Health app on your iPhone. So you'll have to do this manually.
Open the Clock app and go to the Alarm tab.
Then tap Change under the Sleep/Wake Up alarm.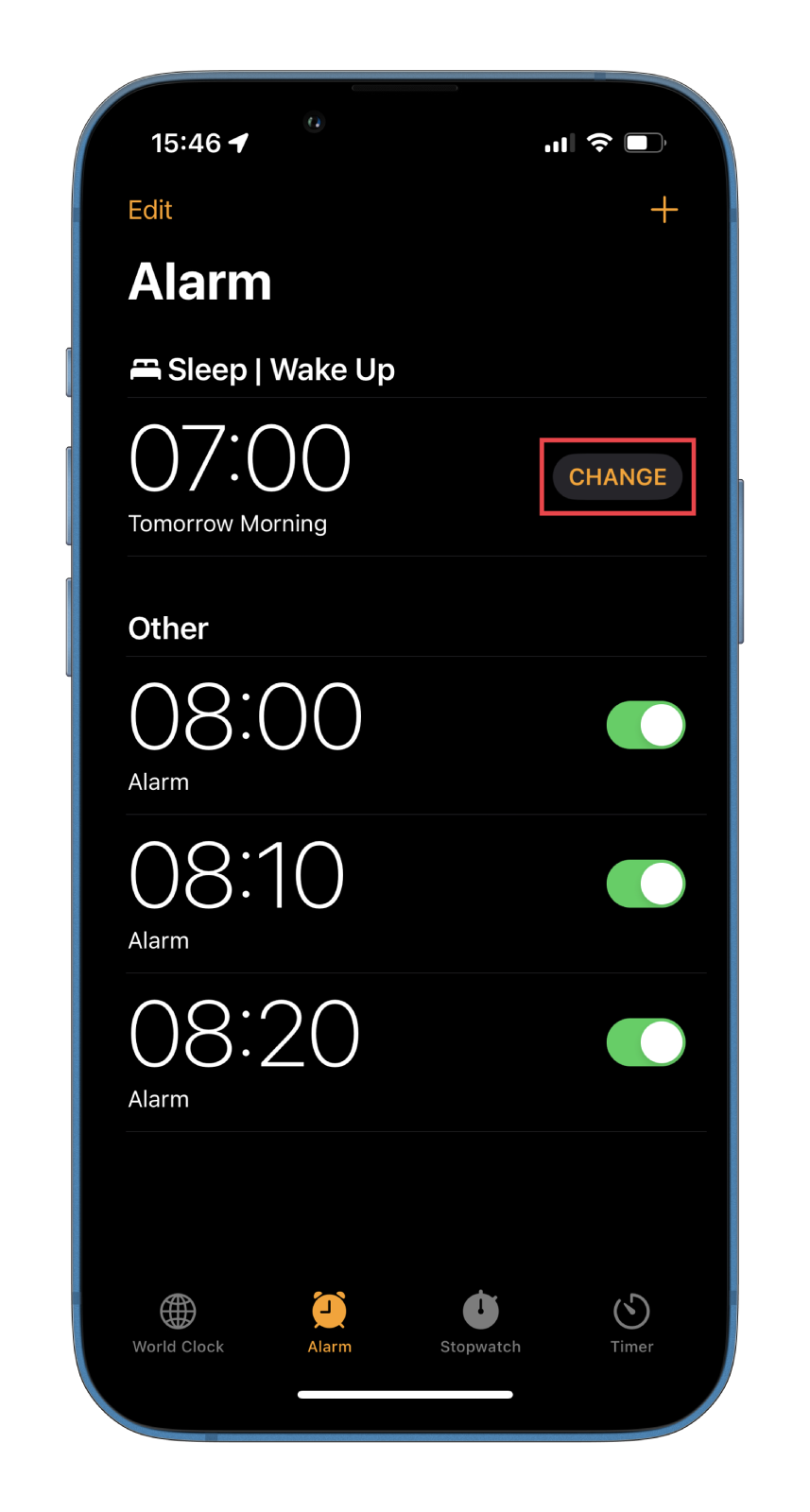 You can disable the alarm or continue by tapping Edit Sleep Schedule in Health.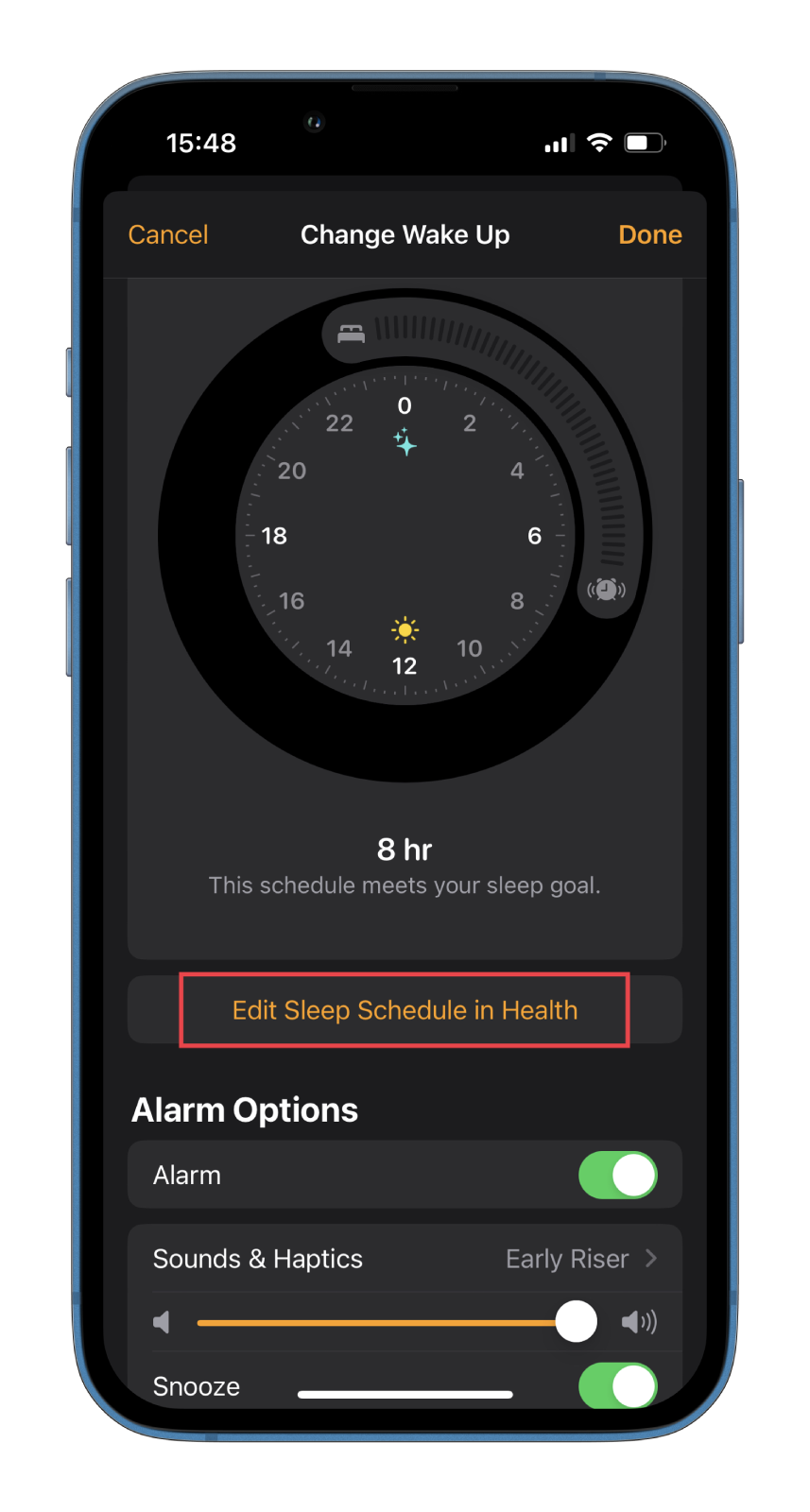 Now, tap Edit under Full Schedule.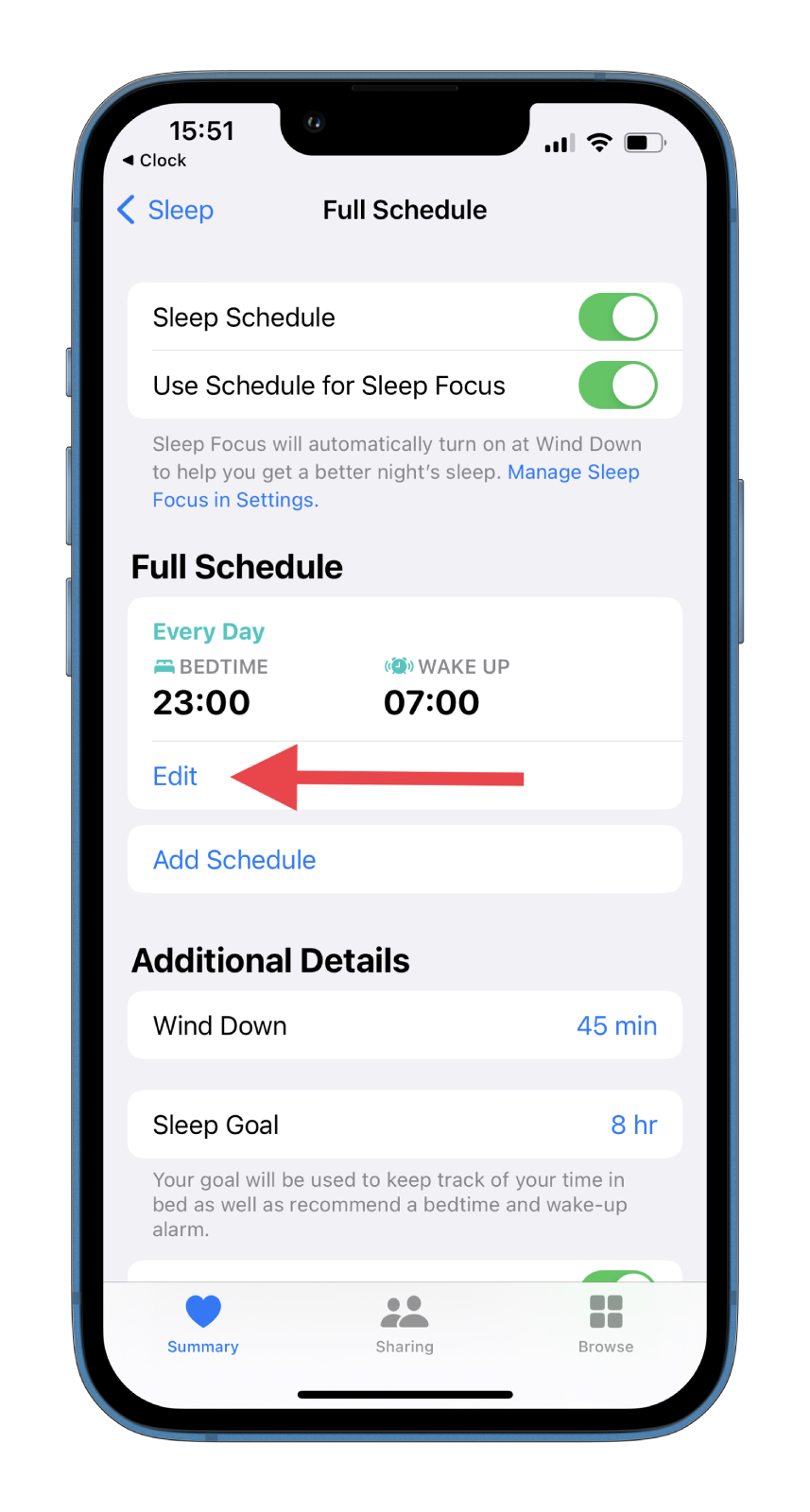 Finally, scroll down and tap Delete Schedule.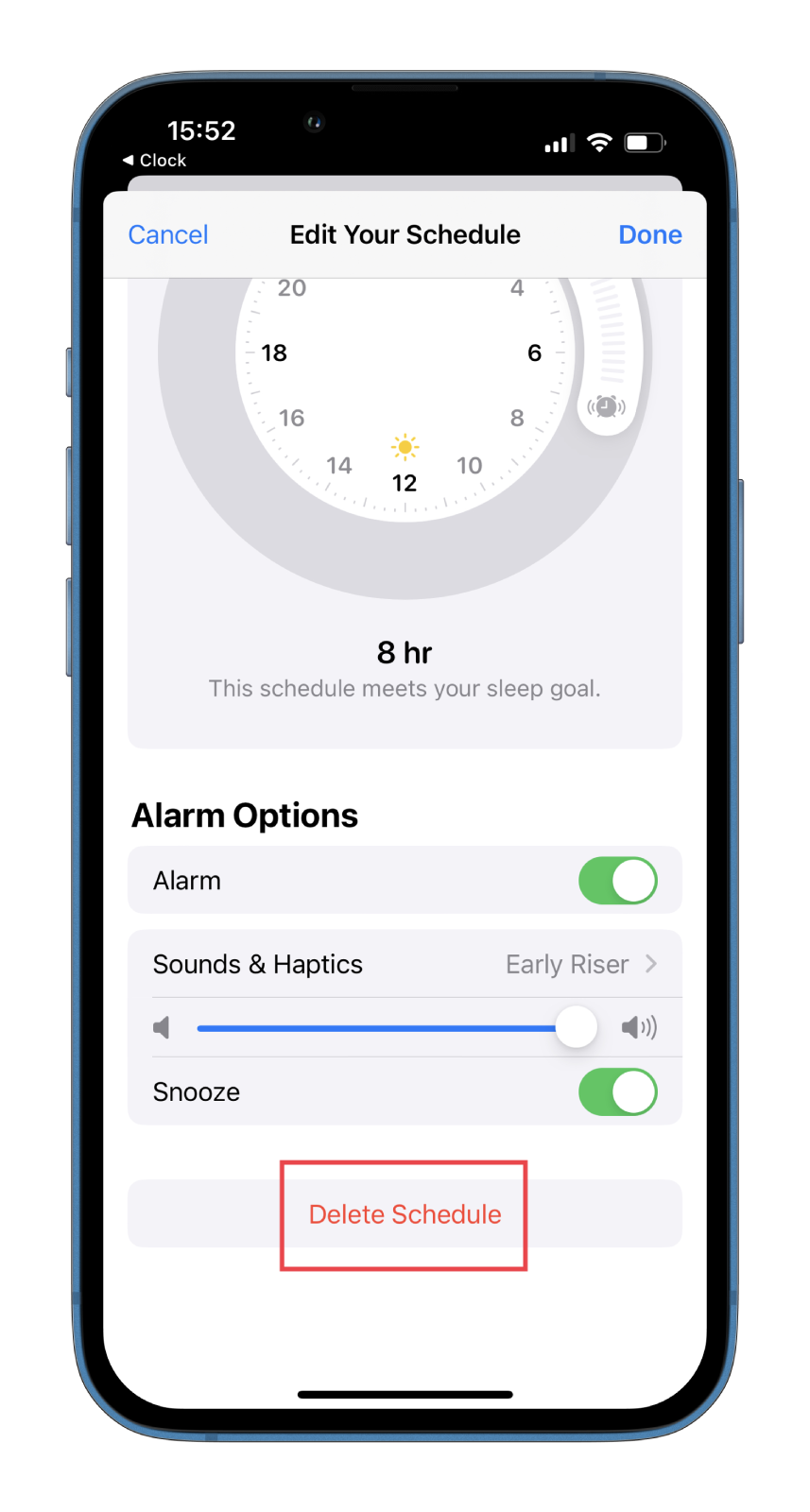 That's it. Now you know how to delete all your alarms.
How to change the alarm sound on your iPhone
Sometimes, people may get used to the alarm ringtone and stop waking up to it. In that case, it can be easily changed.
Open the Clock app and go to the Alarm tab.
After that, tap on the alarm you want to edit.
Next, tap on the Sound option.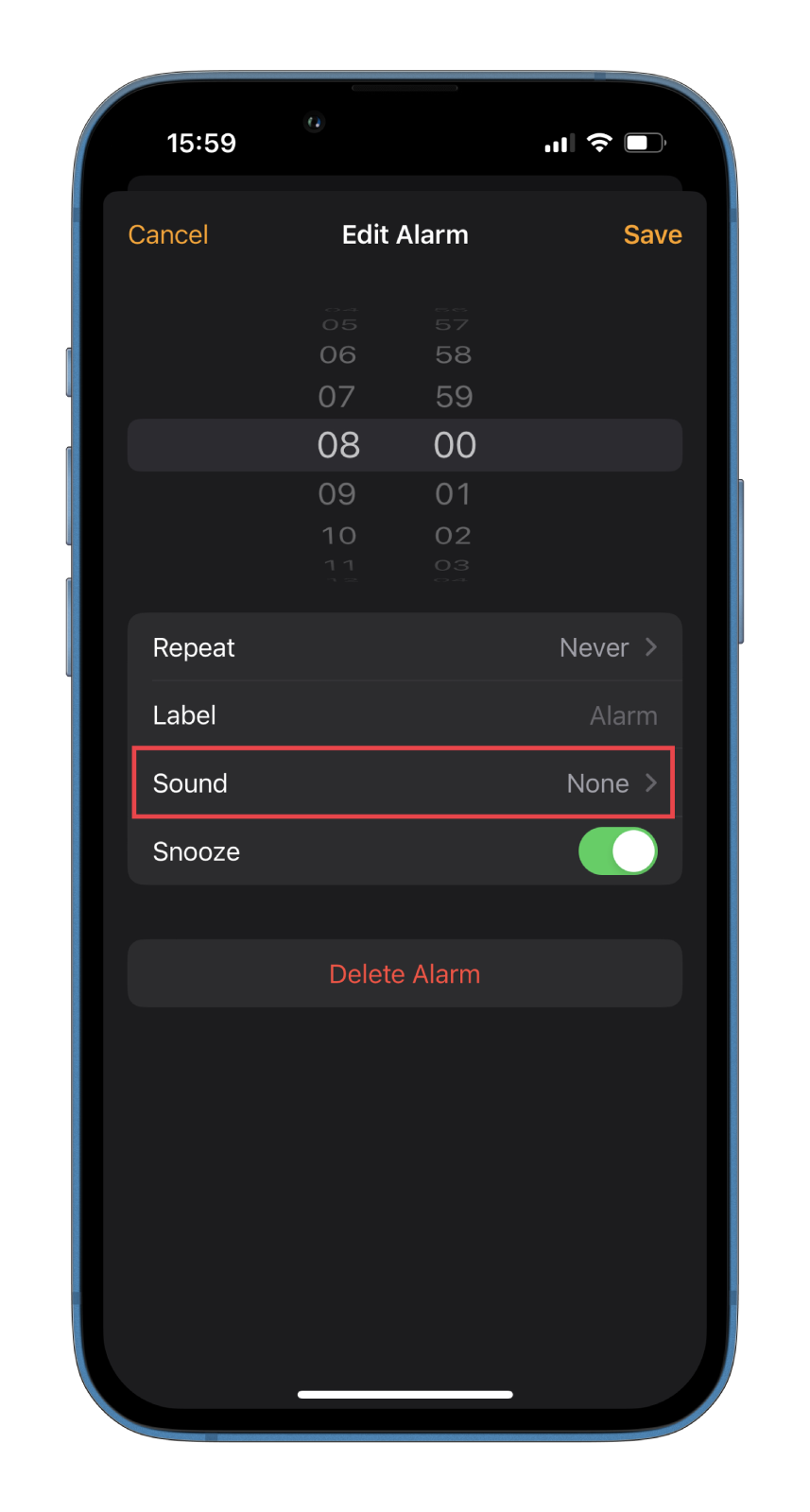 There would be two options to choose from – you can either use one of the available ringtones or select a song on Apple Music.
Now, select your new alarm ringtone or song and go back.
Finally, tap Save.
A new ringtone will wake you the next time your alarm clock rings.