Many users often worry about their privacy and security. Especially when it comes to online activity. If you want no one to know what you've been doing in your Google Chrome browser, then the incognito mode is ideal for you. It's present in Google Chrome on any device and it's really easy to turn it on.
What you need to enable Incognito Mode on different devices.
The issue of security for many people is quite acute in today's world. With the improvement of the Internet, technology has also become more accessible in different ways of hacking users. Modern internet scammers can hack your account and gain access to your personal information. This can include passwords, credit card information, scans of your documents, and more.
In addition, there are often cases where people are more concerned about privacy. Many users find it important to keep their online activities a secret from others. For example, if you visit different thematic sites or choose a gift for someone. You don't want anyone to know what you're interested in in your free time.
Also, privacy issues are very important for people who may use their work devices for their own personal use. Agree that sometimes you have a situation where during work you need to order tickets to the movies for the evening. Or write some personal message and you would not want that information about your activity remained on your work computer.
In such a situation, the Incognito mode, which is available in any of the modern browsers, should come in handy. This mode is also available in Google Chrome. One of the most popular browsers in the world.
What does Incognito mode do
Incognito mode in your browser is needed to make you incognito, as its name says. This means that the browser won't record temporary data such as caches or cookies, and won't record information about your browsing activity.
Also in incognito mode, you will be automatically logged out of all services. For example, if in normal mode you have an active account in Gmail, then in incognito mode, you will need to re-login to it.
It's worth remembering that this mode also will not remember the history of your visits or queries in search engines. In addition, if you enter any account in incognito mode, you will be automatically logged out of it when you close the tab.
This is quite handy if you want your online activity to remain secret. However, it may take extra time for users to log back into their accounts.
How to enable incognito mode on different devices in Browser Chrome
When it comes to popular browsers, Google Chrome is the most convenient and familiar for many users. It really works fast and has a fairly simple interface, which is as open to the user and doesn't have in its functionality anything unnecessary.
If you use Google Chrome, you can enable Incognito mode on any device. From Android smartphones to Apple computers with macOS.
In order to open Incognito mode on different devices you need:
For Windows PCs
To do this you just have to press the key combination Ctrl + Shift + N. After this you will automatically open a new incognito mode. You'll know it by the big inscription "You've gone Incognito" and the icon of a stranger wearing glasses and a hat.
To open incognito mode manually you need:
Open the Chrome app on your PC.
Then click on the Three Dots in the upper right corner of the screen.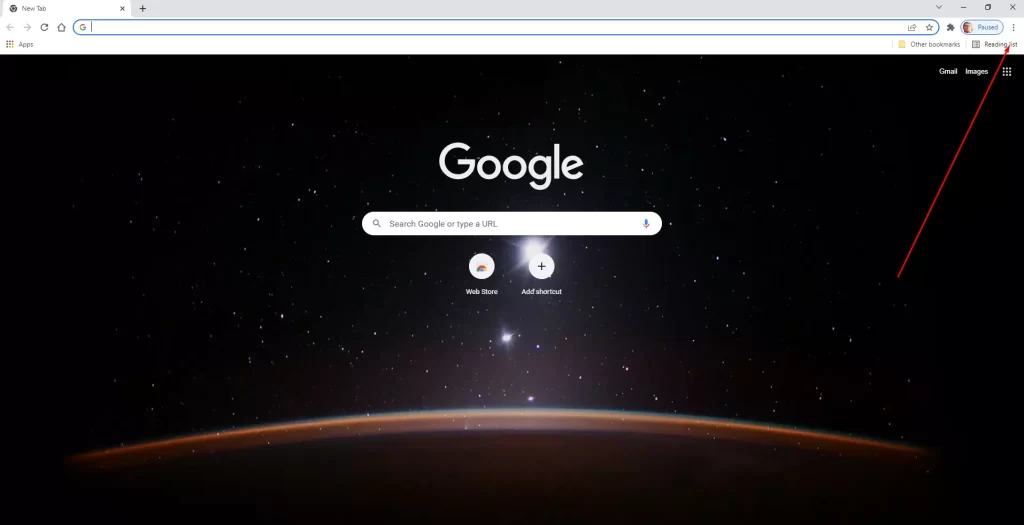 In the drop down menu you will see the New Incognito Window option.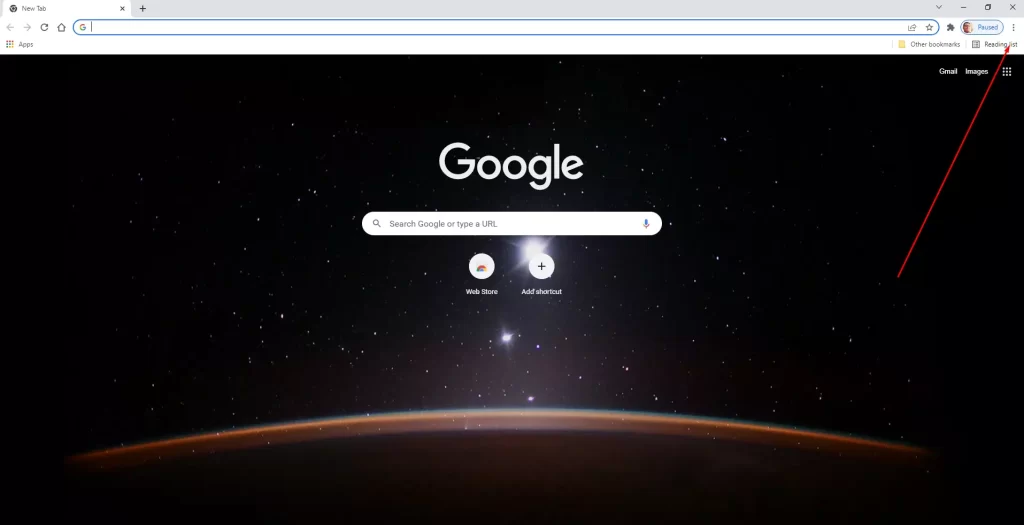 After you're done using the Incognito Window, you can simply close it like you would close a normal page or use the Ctrl + W key combination.
For Mac computers
If you're using Apple's Mac, you're probably using Safari, but many users report various problems with the display of sites on Safari and everyone chooses to use the Chrome browser on Mac computers.
If you decide to use incognito mode on Mac for privacy, you can turn it on with Command (⌘) + ⇧Shift + N. If you want to use the manual way to open the incognito tab, you need to follow these instructions:
Open the Chrome app on your Mac or MacBook.
Then click on the three vertical dots in the upper right corner.

In front of you will open a drop-down menu. Here you should click on the New Incognito Window.

After that, an incognito window will open.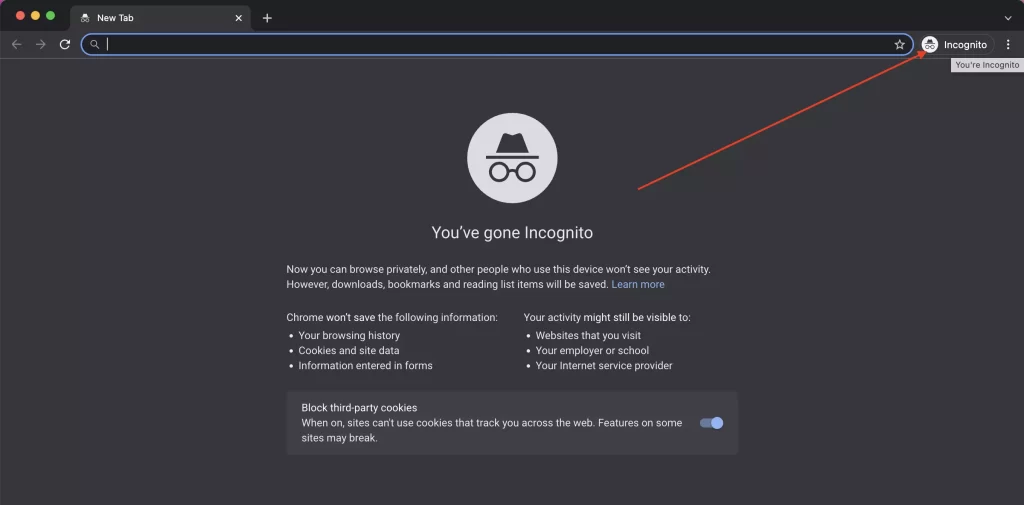 As in the previous case, you can close it by clicking on the cross at the top of the screen, next to the tab name
For Android devices
For Android devices, Chrome is one of the most comfortable and fastest browsers. Many companies install it as the default browser on their devices.
To open Incognito mode on your android smartphone or tablet, you need to:
Open the Chrome app on your device.
After that tap on the three dots at the top right of your screen.
Then select New Incognito tab from the drop down list.
After that, you will get the Incognito window. To close it you need to click on the square next to the 3 dots and close the tab with a cross that will appear next to it.
For iPhones or iPads
If we're talking about the products of the company Apple, the standard browser there is still a mobile version of Safari, but if you have installed a browser Google Chrome on your mobile device, you may be wondering how to open a new tab in incognito mode. To do this is quite simple:
First, open the Chrome app on your device.
After that you need to click on the three horizontal dots at the bottom right of the screen.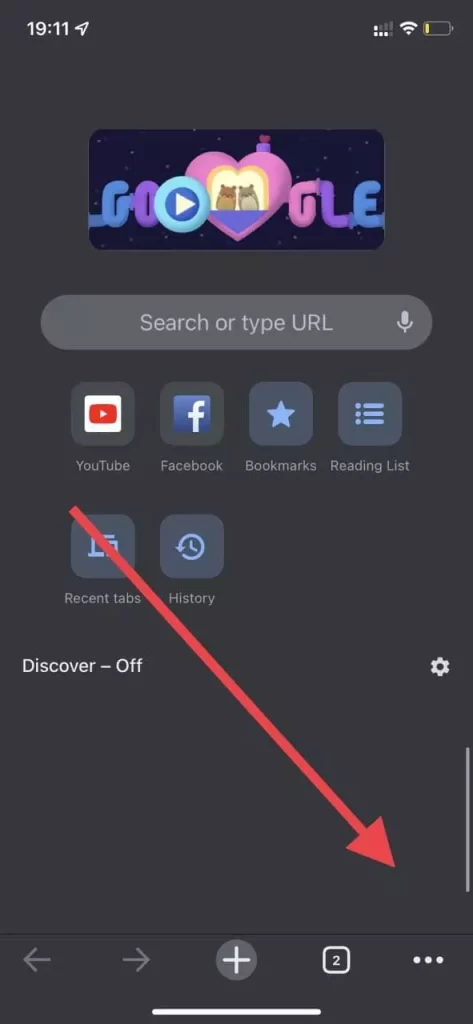 In the dropdown menu select the item New Incognito tab.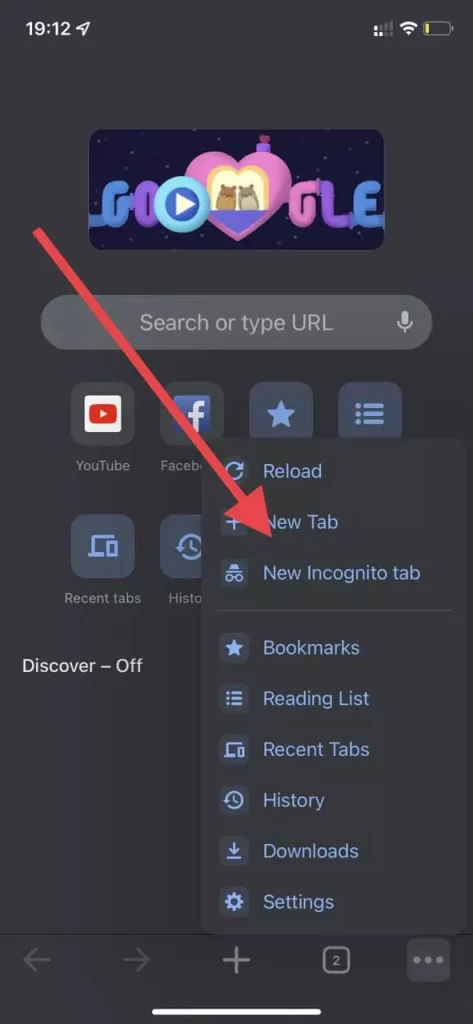 Next the window in incognito mode will be opened.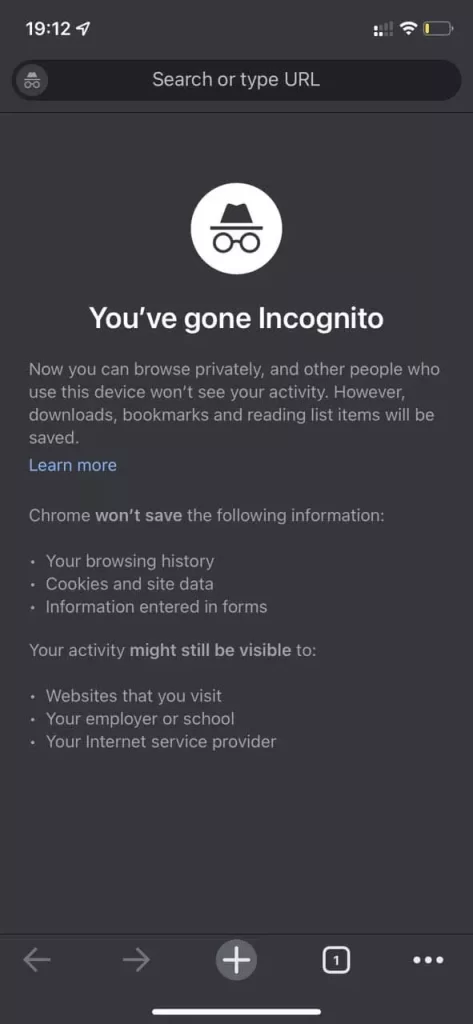 You can close the window the same way as in the previous paragraph about Android smartphones.
As you can see, it is really easy to use the incognito mode on any device and it can be very useful for you in certain situations.