Smartphones greatly simplify the lives of modern people. You no longer have to go to the library to learn something new, you can just find it on the Internet. You don't have to call a restaurant to order food, you can do it in a couple of clicks on the Internet. No longer do you have to go to the cinema or wait for your favorite movie on TV to watch it, you can do it on streaming. This list could go on for a very, very long time.
It's really hard to imagine modern life without advanced gadgets. One of the most popular features of any smartphone is the use of maps. It's really useful when you get into an unfamiliar area.
You no longer need to ask for directions from passersby or navigate by signs on the street, you can just turn to your smartphone and see where you're or how to get to where you need.
Among the apps with maps, Google Maps stands out in quality. Although iPhone owners could use Apple Maps, many users still choose Google Maps because of its convenience and ease of use. Google Maps also gives you a lot of features that make it easier for you to use the app. For example, you can turn on the dark mode.
Why do you need a dark mode in Google Maps
Well, the main purpose of the dark mode is to prevent your phone which is sitting on a stand in your car from distracting you with its white screen. It can shine in your eyes and just distract you at night.
In such a situation, a dark mode will help you, which will make the entire interface in black and dark blue colors and it will be much more convenient at night. In addition, such an interface looks quite stylish.
Many users prefer the dark mode simply because it looks better than the classic interface. In fact, it's quite easy to do.
How to enable dark mode in Google Maps on your iPhone
Enabling dark mode in Google Maps is quite easy. It will take you literally a few seconds. To do this you need:
Open the Google Maps app on your iPhone.
Then click on the icon with a photo of your profile. It's located at the top right of the screen next to the search bar.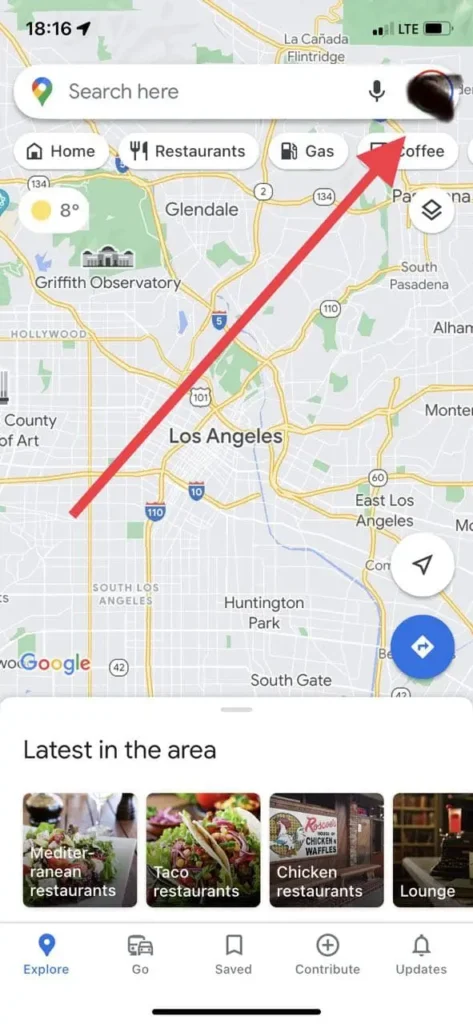 Then select the Settings item from the drop-down list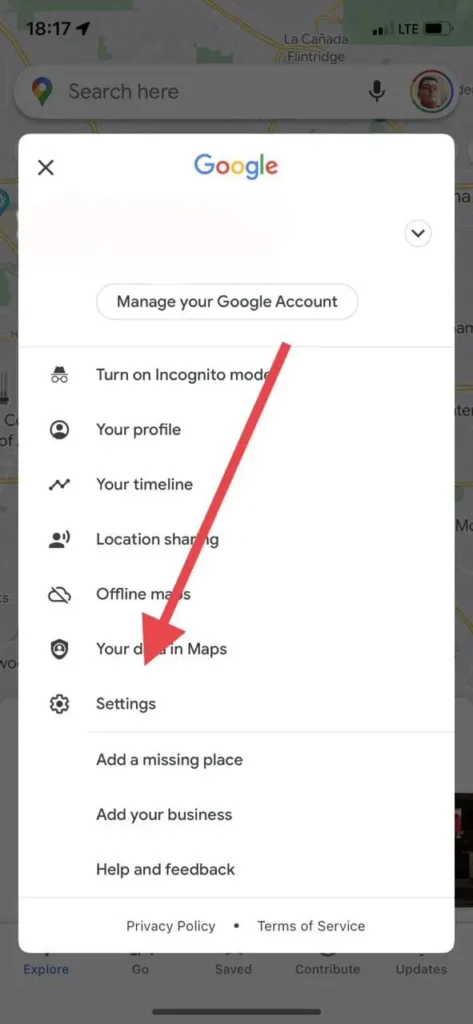 After that, scroll down and find Dark Mode.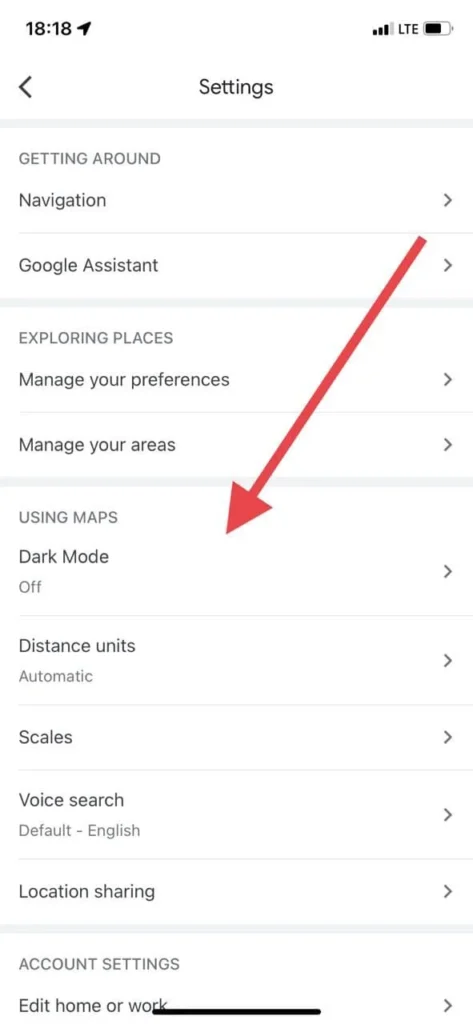 This will give you three options:

On.
Off.
The same as in the device settings (which means that if you have dark mode enabled in ayon, it will also be activated in the app).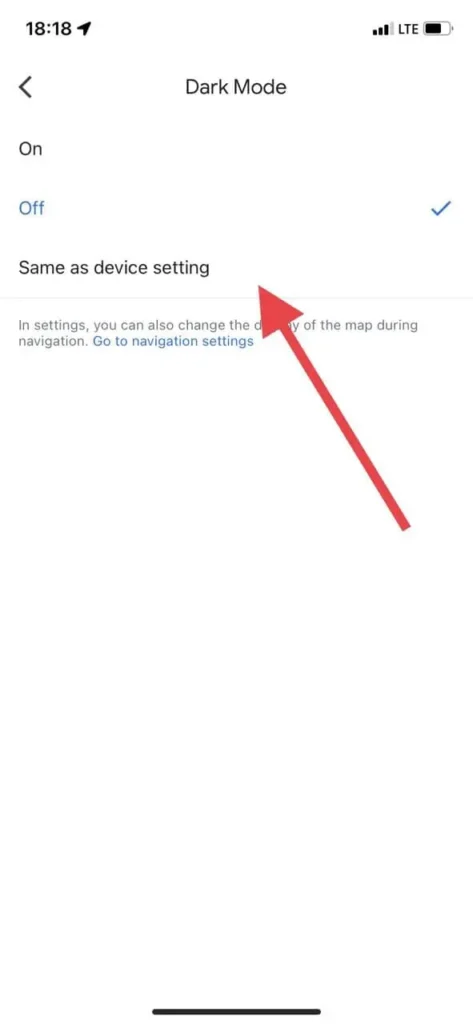 Then the dark mode will be permanently active in your app.
How to activate the dark mode only during navigation.
If you like the light interface but find it distracting during navigation, you can set it to be dark only during navigation. To do this you need to:
Open Google Maps.
Then click on the icon with a photo of your profile.
Then go to Settings.
Then you need the Navigation item.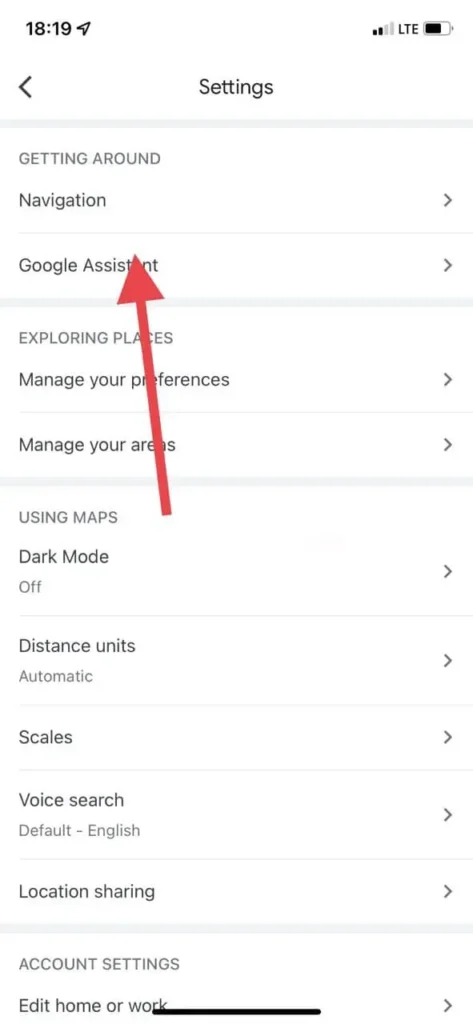 Here find the line which is called Map Display.
If you want to always have a dark mode when navigating, click on Night.
You can also select Automatic and then your phone will automatically change the mode when it's evening. This is a very handy feature.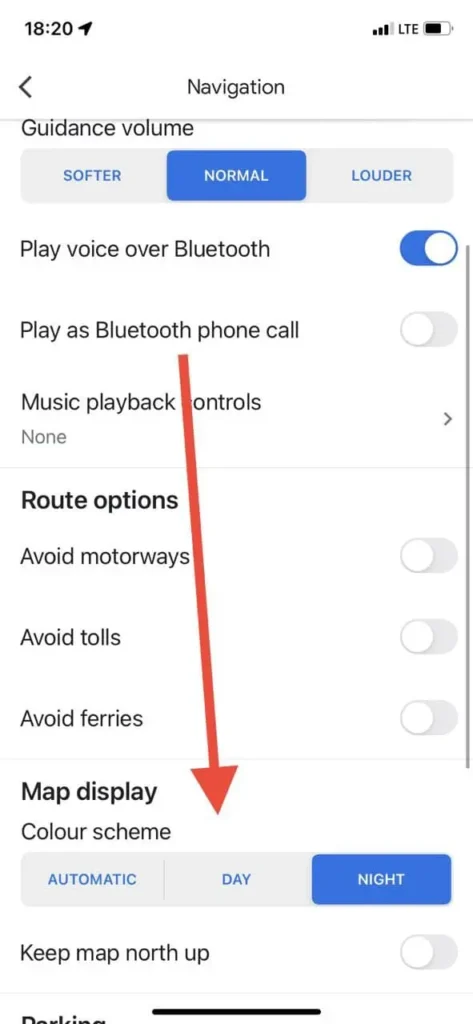 As you see to put the dark mode on your phone you need just a few minutes. It's pretty easy to do.
How to set the dark mode on your iPhone
If you visually like the dark mode in Google Maps, then you also have the opportunity to set the dark mode for all the settings on your phone. Also, many system apps will automatically switch to night mode. To do this is quite simple. To do this, you need:
Open the Settings on your iPhone.
Then go to Display and Brightness.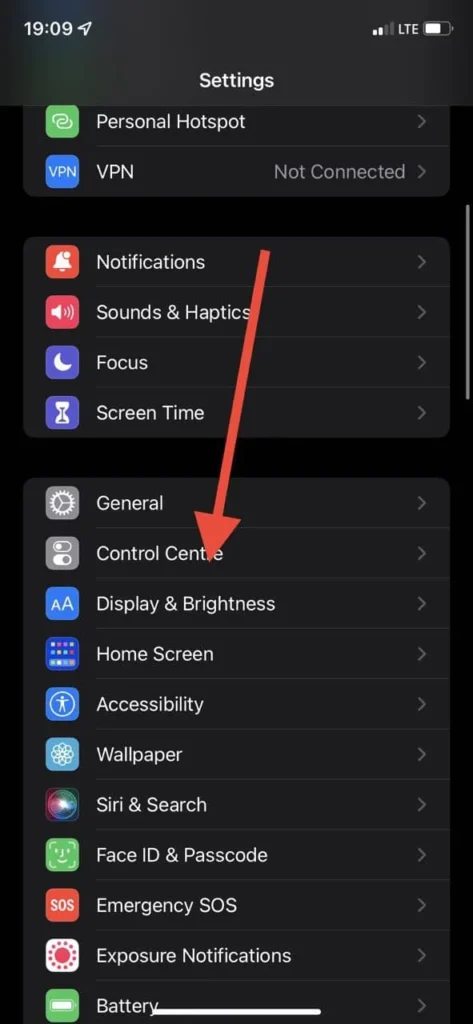 Here, simply select Dark at the very top right corner of the screen. This will activate your phone in dark mode.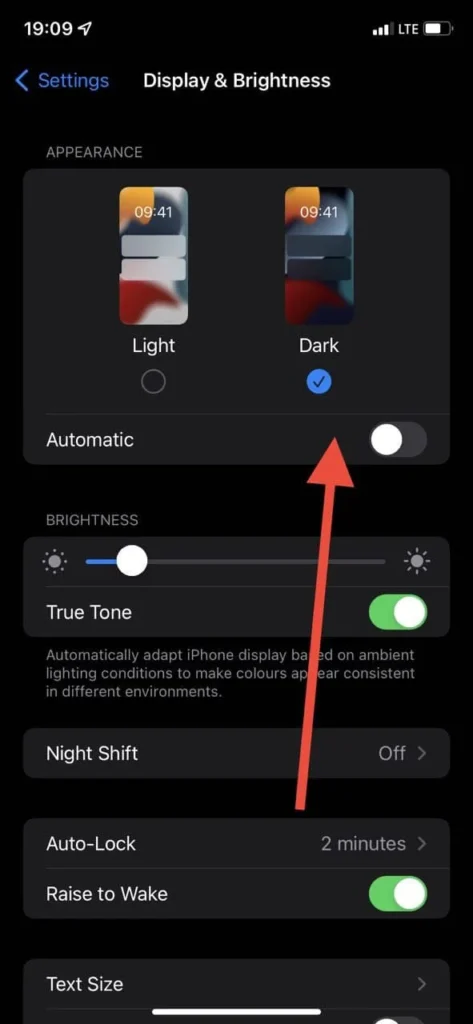 This will make it much more comfortable for you to use your phone at night.