Are you tired of being bombarded with ads while watching your favorite shows on Hulu? Do you lose interest in the plot due to constant interruptions? Fortunately, there are several ways to disable ads on Hulu.
The most obvious and easiest way to turn off Hulu ads is to sign up for a Hulu (No Ads) plan. However, you can also use ad blockers if you don't want to pay extra. All popular web browsers support various ad blockers in the form of extensions. For this reason, you can easily find and install them.
So, let's take a closer look at each ad-blocking method for Hulu.
Upgrade to a Hulu (No Ads) plan
The easiest and most straightforward way to get rid of ads on Hulu is to upgrade your subscription to the Hulu (No Ads) plan. It costs almost twice ($14.99/month) as much as the Hulu (With Ads) plan ($7.99/month) but offers ad-free streaming of all content on the platform, including current and past TV shows.
If you're billed directly by Hulu, you can make changes to your subscription by following these steps:
Open your web browser and go to the Hulu account page.
Sign in to your account and navigate to the Your Subscription section.
After that, select Manage Plan and toggle the plan you want from Off to On.
Click Review Changes to confirm the upgrade.
You will be redirected to a page to view your subscription changes. There you see how much your new account will cost in the future.
Finally, click Submit to enjoy ad-free streaming on Hulu immediately.
In addition, Hulu warns that a few shows aren't included in the Hulu (No Ads) plan due to streaming rights. They will play interruption-free with a short ad break before and after each episode. But you should agree that this is better than when ads suddenly appear while watching.
Use Ad-Blocker
Another way to disable ads on Hulu is to use an ad-blocker. It is an extension that can be installed on your web browsers, such as Chrome or Firefox. It works by blocking all ads from appearing on web pages, including the ones on Hulu.
However, it's worth noting that Hulu is aware of this and may block access to its website if it detects the use of an ad-blocker. For this reason, this method won't always work.
Moreover, ad-blockers will only work for those who watch Hulu via PC or laptop. If the streaming service is installed on your Smart TV or smartphone, the only thing that will save you from ads is Hulu (No Ads) plan.
However, let's see how to install Adblock Plus (as an example) on Chrome and Firefox:
Chrome
Launch Chrome and follow this link to the Adblock Plus page in Chrome Web Store.
Then click Add to Chrome.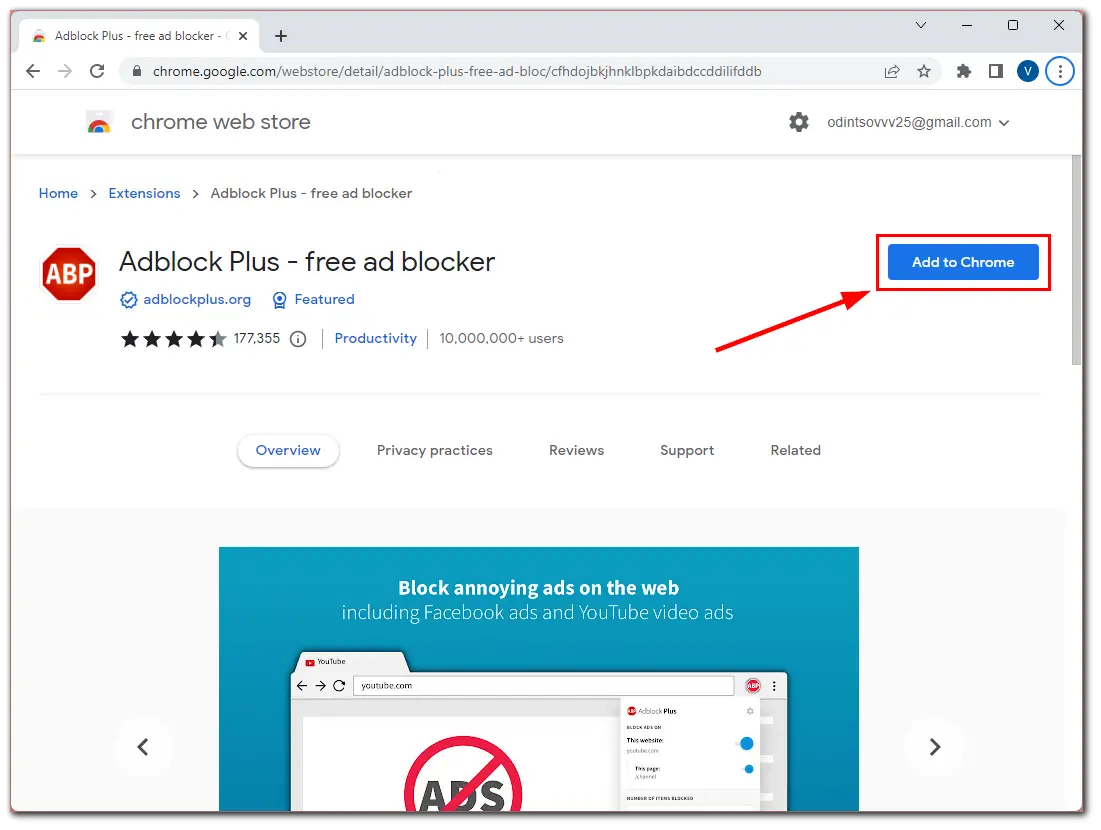 In the appeared pop-up window, click Add extension.
Finally, click the Extension button at the top right corner and pin Adblock Plus for convenience.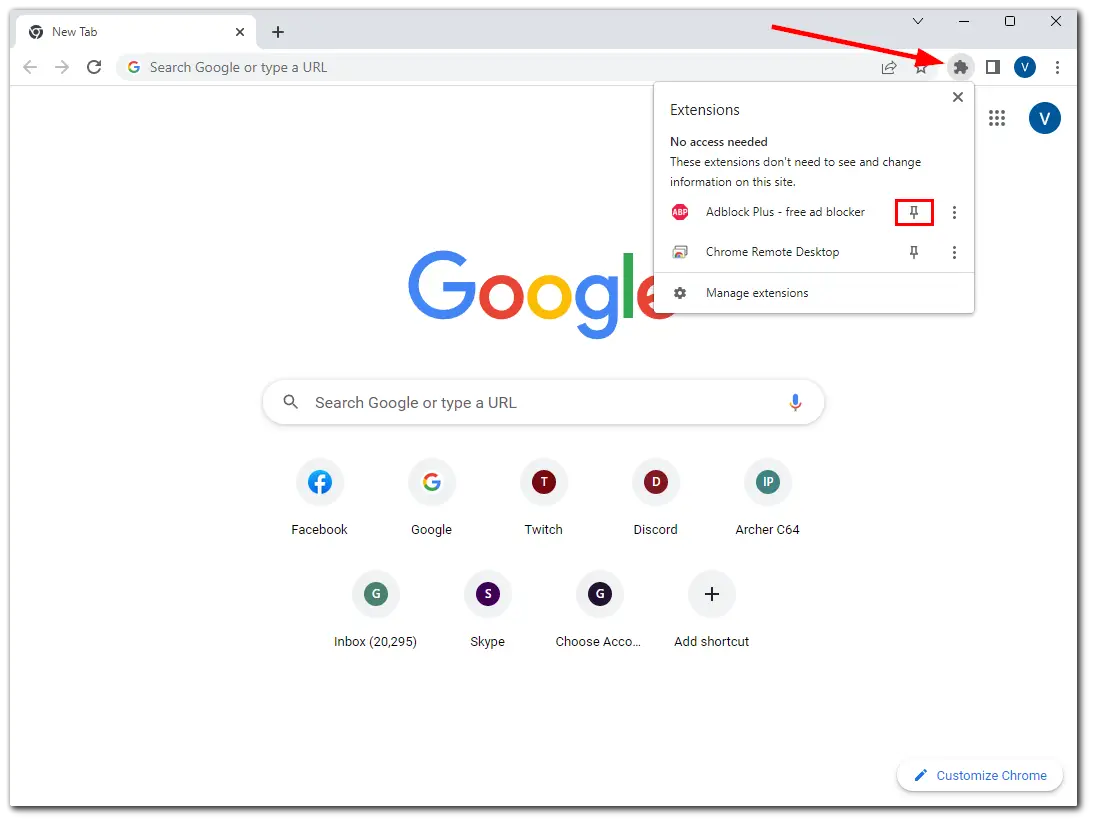 Adblock Plus should now block ads when watching Hulu in Chrome.
Firefox
Launch Firefox and follow this link to the Adblock Plus page in Firefox Add-ons.
Then click Add to Firefox.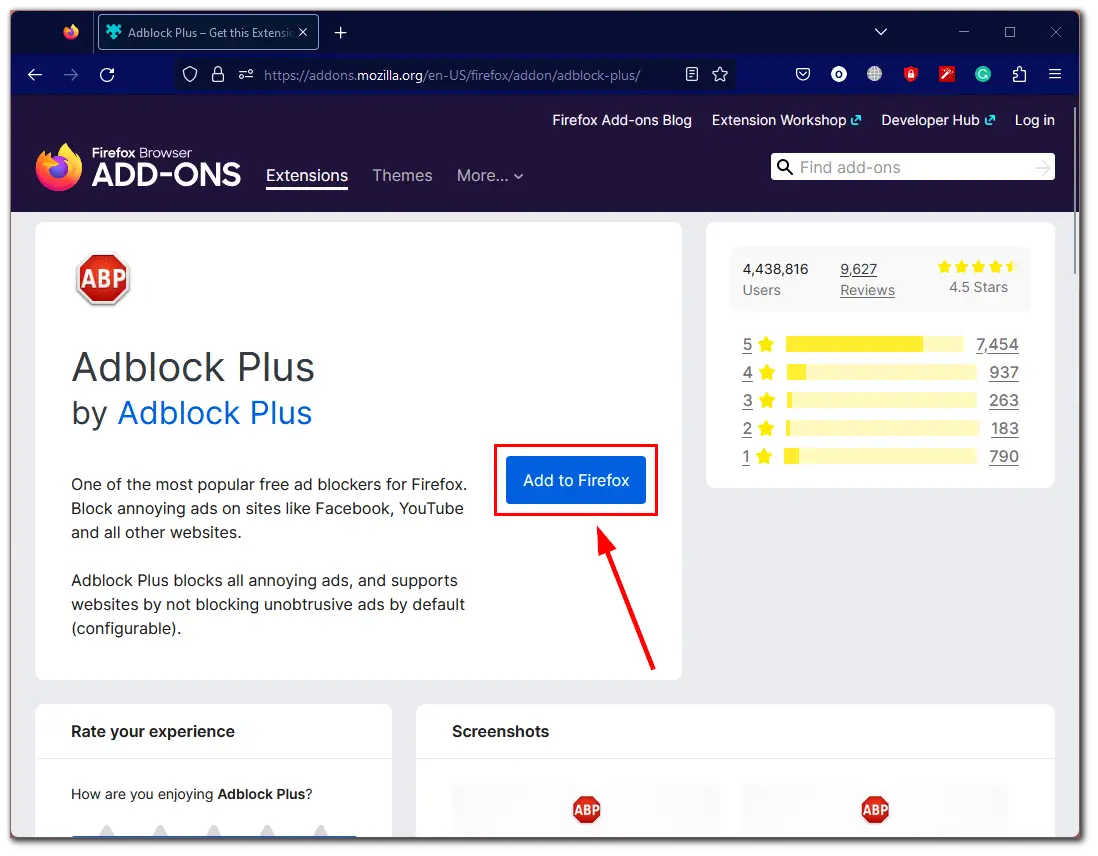 Finally, click Add to confirm.
Once you're done, play something on Hulu. Ads should be blocked.
Open Hulu in two browser tabs
Here's one tricky way to skip ads on Hulu without upgrading your subscription or using an ad-blocker. The point is to use two tabs with Hulu at the same time. Here's how:
First, open two browser tabs and start your Hulu program on both.
Watch your show on the first tab, and when an ad appears, mute the show and switch to the second tab.
Once the second tab starts to play an ad, mute it and return to the first tab.
Unmute the first tab and enjoy your ad-free show.
The first tab you muted will continue playing the ad while you're not watching.
This method may seem weird, but it's a viable option for those who don't want to pay extra or use an ad-blocker. So it's worth a try.