The Samsung UN32J4000AF is a 32-inch LED TV that has been on the market for several years. It is a budget-friendly option that promises decent picture quality and features. The TV is generally a good enough performer for its price category. With a simple yet modern design, it comes with a 1366 x 768 resolution, a 60Hz refresh rate, and satisfactory color accuracy.
This model also has two HDMI ports and a USB port, allowing users to connect to other devices and play media files. Although it may not have smart features and built-in Wi-Fi connectivity, it is a good option for those looking for a reliable TV for casual use.
Let's look closer at the Samsung UN32J4000AF's specifications, features, and overall cost and compare it to similar models in the same price category to help you decide whether this TV is right for you.
Design and Appearance
The Samsung UN32J4000AF has a simple yet modern design with a black plastic bezel that has a glossy finish. The TV is lightweight and easily mounted on a wall or placed on a stand. The stand is sturdy and can be assembled without any tools. The overall build quality is good, and feels durable.
For such a TV in the low price range, it has an original design that cannot displease. Its point of interest is the rounded panel perches placed on both sides. This makes this model unique among its competitors. The frame is slightly wide nowadays but looks good and even stylish overall.
The rear panel contains the audio and video ports: two HDMI inputs, one USB 2.0 input, shared component/composite inputs, digital (optical) audio out, and a coaxial jack for cable/satellite connections. It is inconvenient that all ports are not moved to the side panel for such a size TV, but it's just an excuse. Otherwise, it is quite a standard set for this model.
Also on the side of the TV panel are the standard buttons for adjusting the picture size, source information, and channel/volume change.
Resolution and Refresh Rate
This Samsung TV has a resolution of 1366 x 768, a standard resolution for TVs of this size. While it is not a Full HD or 4K resolution, it still delivers a decent picture quality with sharp details and vibrant colors. The clear and sharp image makes it suitable for watching movies or TV shows. However, the resolution may not be sufficient for users who prefer to watch high-quality content.
This model has a standard refresh rate of 60Hz, suitable for most users who watch TV shows and movies or play games casually. However, if you are a gamer or are into fast-paced sports, you may experience motion blur during fast-moving scenes. The motion handling is decent but not exceptional.
Color
Contrast is the most significant disadvantage of this model, and it doesn't even compete with other LED TVs in this field. The picture is bright enough, but the black levels don't reach the level of more expensive models. Tbat means the TV has small traces of backlight during dark scenes. Therefore, it's better to watch movies not in complete darkness.
What's nice is the excellent color range. The Samsung UN32J4000AF might be one of the few that provides accurate color reproduction, while other models often have a blue tinge bias.
The side viewing angles on the J4000AF model are typical of a low-end TV, with contrast and color quality starting to degrade at around 40 degrees off-center. This might be a factor to consider if you plan to have a group of people watching from different angles. However, this shouldn't be a significant concern for individual viewing or in a small room.
Overall, Samsung UN32J4000AF has a standard color gamut and doesn't support advanced color technologies like HDR or Dolby Vision. However, it still delivers a satisfactory viewing experience with natural-looking colors.
Sound
In terms of sound, the Samsung UN32J4000AF offers decent performance for a TV in its price range. Its built-in speakers provide clear dialogue and decent sound quality, but the TV lacks bass and may not be suitable for those who want a more immersive audio experience. The sound quality can also become distorted at higher volume levels and lose clarity.
If you're looking for a better audio experience, you may want to consider pairing the TV with external speakers or a soundbar. This can help to enhance the overall sound quality and provide a more immersive experience. However, if you're looking for a simple, no-frills TV for casual use, the built-in speakers of this Samsung UN32J4000AF should suffice.
Software
Samsung UN32J4000AF is very easy to use. Upon turning it on, you'll go through a quick setup process to guide you through cable or satellite connection or scanning for OTA channels. Fortunately, you can skip these steps if you don't need to tune channels.
The TV's menu design is typical of Samsung. Still, it doesn't include many of the company's usual software additions, such as Auto Motion Plus, LED Clear Motion, or local dimming functions. Instead, it offers three picture modes: Dynamic, Movie, and Standard.
Moreover, it lacks advanced calibration options like color management or white balance. However, for an entry-level TV, this isn't a significant issue.
On the other hand, the TV offers plenty of audio customization options, including sound modes and various settings for the optical audio out port. Scanning for OTA or digital channels using the built-in tuner is also straightforward.
Smart Features
What should be noted is the simplicity of this model. You won't find Smart TV features, 3D, contrast/motion enhancement software, built-in Wi-Fi connectivity, or any other fancy accessories that pricier TVs have.
However, it does have a USB port that allows you to play media files from external devices such as USB flash drives or hard drives. It also has two HDMI ports, which allow you to connect to other devices, such as gaming consoles or set-top boxes.
One feature worth considering for the Samsung UN32J4000AF is its Connect Share capability. With it, you can easily connect a computer, video, or camera to the TV via its USB input, giving you a range of options for viewing content. This added flexibility makes it easier to enjoy your favorite media files and gives you greater control over what you watch on the TV.
That's all this model can offer you. However, this TV is quite acceptable for its price, even though it was released in 2015.
Value
Samsung UN32J4000AF is an affordable option for those who are on a budget. It delivers good enough picture quality and features for its price range, making it a suitable choice for casual users.
The UN32J4000AF is currently priced at about $200-250. It competes nicely with similar models from Sony, LG, and Vizio.
Samsung UN32J4000AF specifications
Below you will find the product specifications of the Samsung UN32J4000AF.
Display
| | |
| --- | --- |
| Diagonal | 32″(81.3 cm) |
| Native aspect ratio | 16:9 |
| Resolution | 1366 x 768 |
| HD type | HD |
| Refresh rate | 60 Hz |
| Screen shape | Flat |
TV tuner
| | |
| --- | --- |
| Tuner type | Analog & digital |
| Digital signal format system | ATSC |
| Auto channel search | Yes |
Smart TV and Network
| | |
| --- | --- |
| Smart TV | No |
| Internet TV | No |
| Wi-Fi | No |
| Ethernet LAN | No |
Audio
| | |
| --- | --- |
| Number of speakers | 2 |
| RMS rated power | 10 W |
| Audio decoders | DTS, Dolby Digital |
| Sound modes | Movie |
Design
| | |
| --- | --- |
| VESA mounting | Yes |
| Panel mounting interface | 200 x 200 mm |
Performance
| | |
| --- | --- |
| HDR | No |
| Teletext | No |
| Subtitles | Yes |
| Video formats supported | ASF, AVI |
| Audio formats supported | MP3 |
| Image formats supported | JPG |
| Picture processing technology | Samsung Wide Color Enhancer Plus |
Ports & Interfaces
| | |
| --- | --- |
| DVI port | No |
| USB 2.0 | 1 |
| Component video (YPbPr/YCbCr) in | 1 |
| Composite video in | 1 |
| Digital audio optical out | 1 |
| RF ports quantity | 1 |
| HDMI ports | 2 |
| PC in (D-Sub) | No |
Power
| | |
| --- | --- |
| Power consumption (max) | 40 W |
| AC input voltage | 110 – 120 V |
| AC input frequency | 60 Hz |
Weight & Dimensions
| | |
| --- | --- |
| Width (with stand) | 745.4 mm |
| Depth (with stand) | 150.5 mm |
| Height (with stand) | 463.1 mm |
| Weight (with stand) | 3.8 kg |
| Width (without stand) | 74.5 cm |
| Depth (without stand) | 6.9 cm |
| Height (without stand) | 44.2 cm |
| Weight (without stand) | 3.7 kg |
Other features
| | |
| --- | --- |
| 3D | No |
| Batteries included | Yes |
| Built-in speaker(s) | Yes |
| Electronic Programme Guide (EPG) | Yes |
| On Screen Display (OSD) languages | English, Spanish, French |
| Auto power off | Yes |
What models can the Samsung UN32J4000AF be compared to?
In the same price category, the TCL 32S325 is a comparable option that offers similar features and performance. It has a 720p resolution, a 60Hz refresh rate, and supports HDR technology. It also has Smart TV features and built-in Wi-Fi connectivity, allowing users to stream content from popular apps like Netflix, Hulu, and Amazon Prime Video.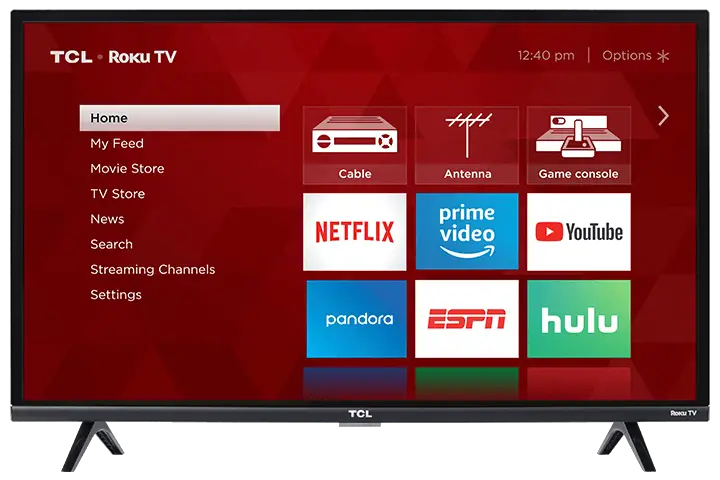 However, the build quality and overall design of the TCL 32S325 may not be as good as the Samsung UN32J4000AF.
Another comparable option is the Vizio D-Series 32-inch Class Full-Array LED TV. This TV has a 1080p resolution and a 60Hz refresh rate and supports advanced color technologies like Dolby Vision and HDR10. It also has Smart TV features and built-in Wi-Fi connectivity.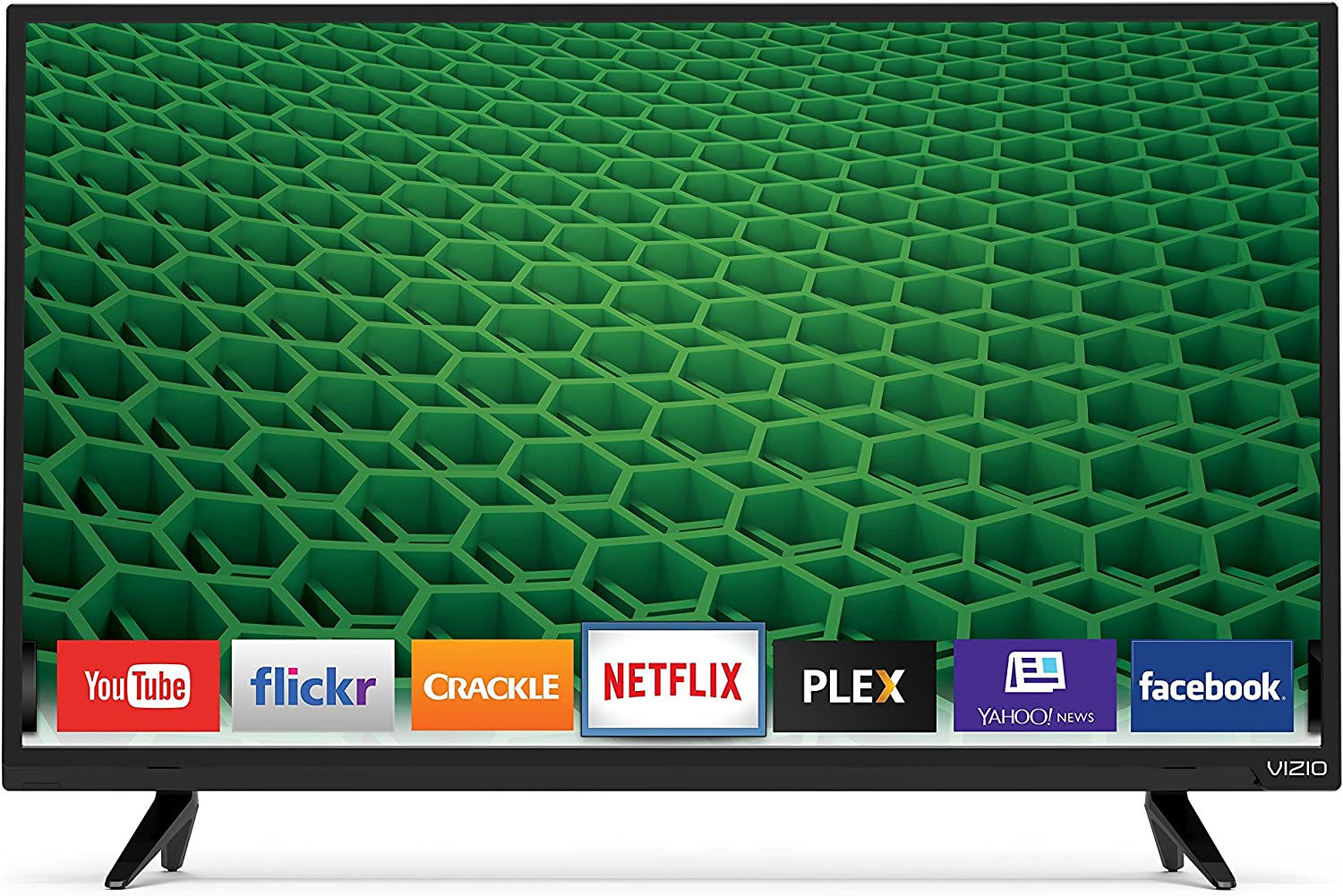 But, the Vizio D-Series may be slightly more expensive than the Samsung UN32J4000AF and may not be as widely available.
Is the Samsung UN32J4000AF worth buying?
Overall, the Samsung UN32J4000AF is a decent budget TV that provides satisfactory features and capabilities for its price range. It has a simple but modern design, decent picture quality and good build quality.
However, it lacks advanced features such as smart features and built-in Wi-Fi, which may be important for some users. Compared to other TVs in the same price range, the TCL 32S325 offers similar features with the addition of smart features and built-in Wi-Fi, while the Vizio D-Series offers more advanced features and technology at a slightly higher price point.
Ultimately, for those who want a simple, reliable TV for watching movies and TV shows, the Samsung UN32J4000AF is a solid choice.