Trello allows users to create teams or workspaces so that their members can access the same cards and boards when working on common tasks or goals. However, sometimes users or administrators need to remove workspaces or their members that they no longer need.
In essence, the members of the workspace are your team. This is why Trello allows you to add and remove members. This is quite easy to do. The main thing is that you have to be an admin.
So let's take a closer look at how it works.
How to delete a workspace on Trello
If you want to delete a workspace on Trello, you can follow these steps:
Go to the Settings menu and select Workspace settings.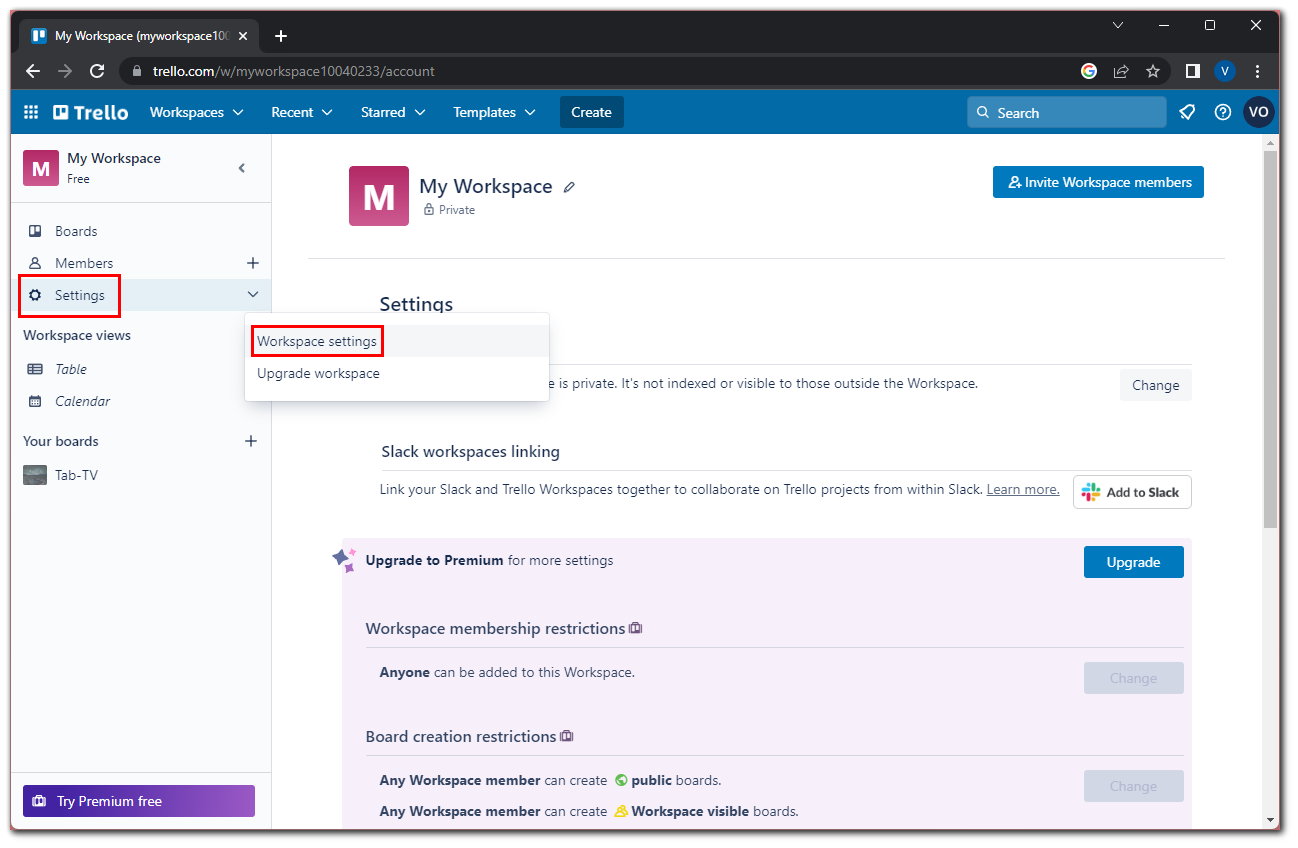 Then scroll down and click on the Delete this Workspace link.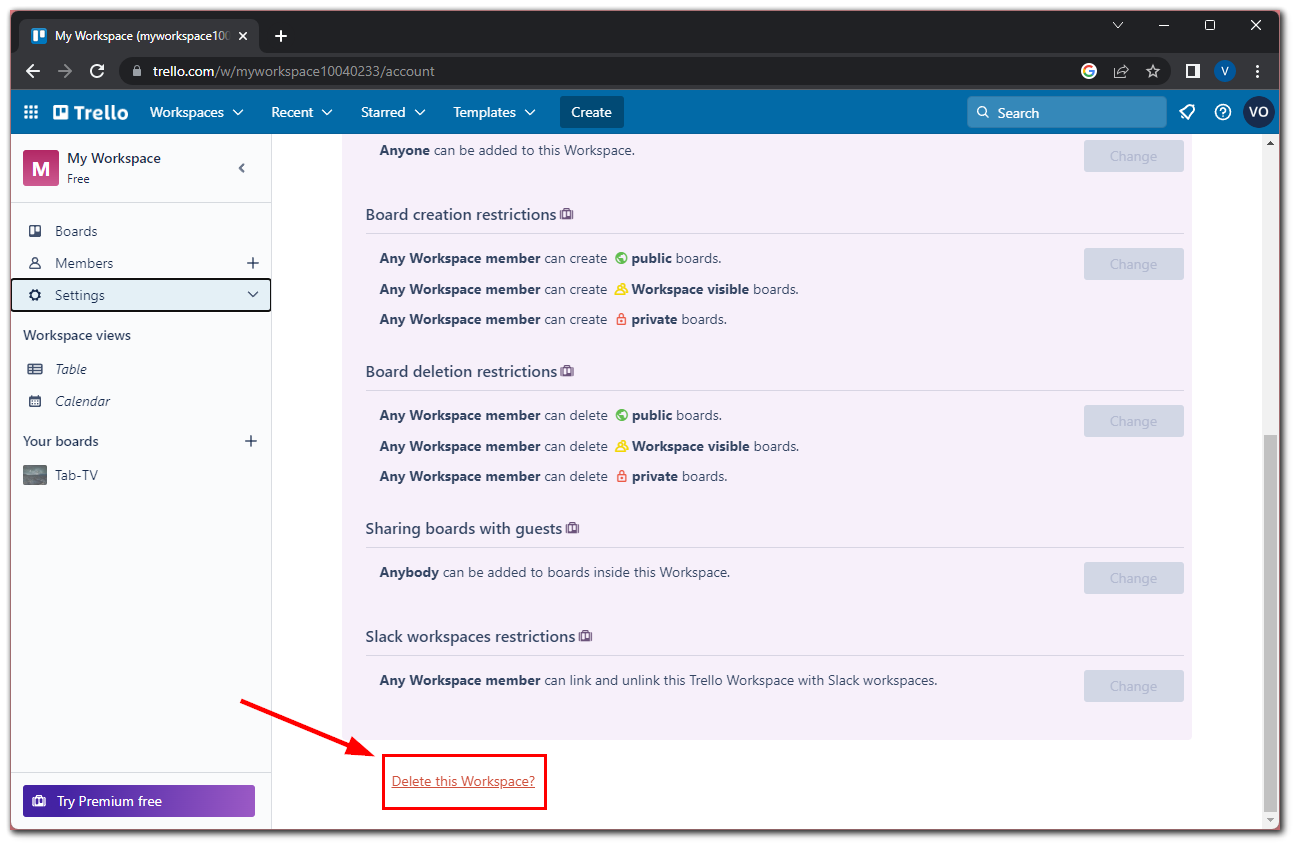 Finally, click on the Delete Workspace button.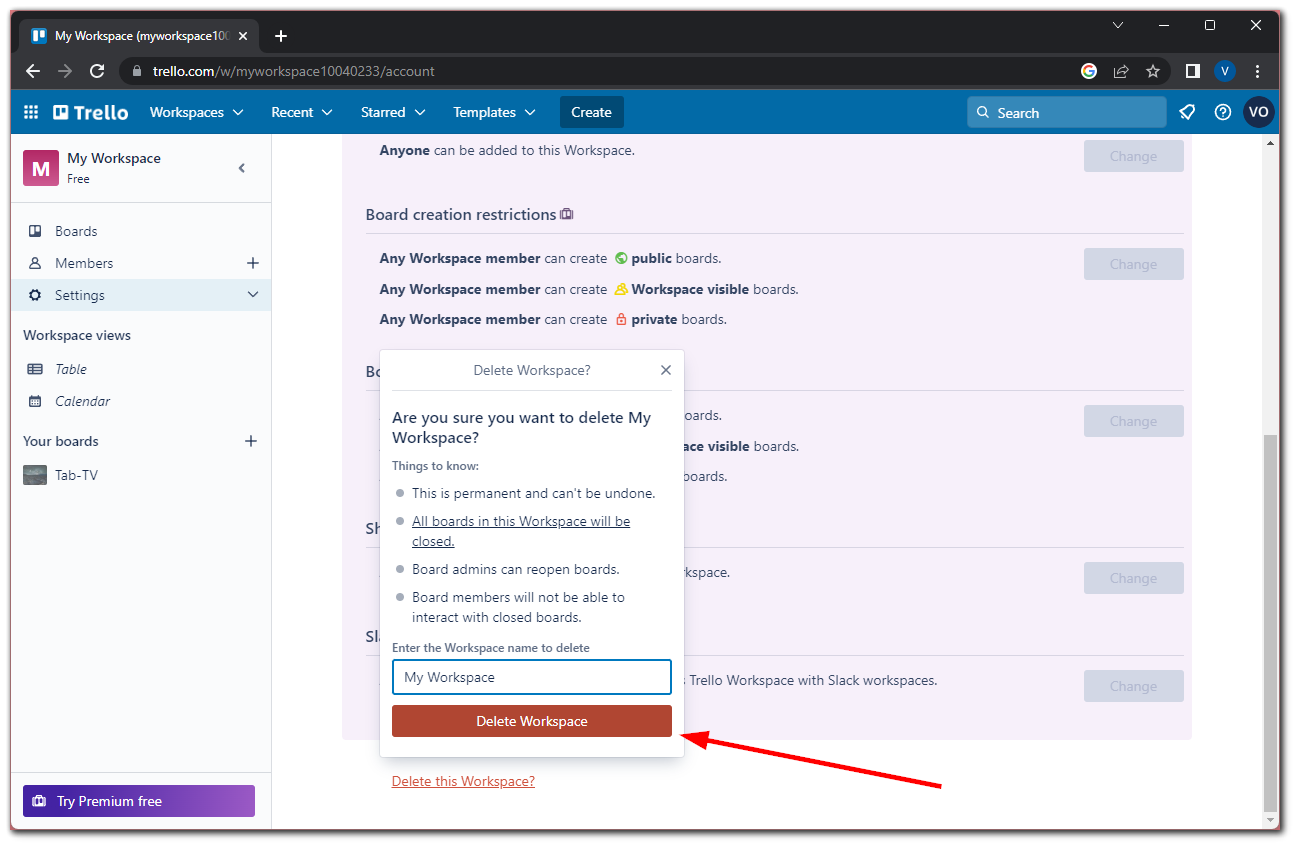 Once you have deleted the workspace, the associated boards will remain on your account. The only difference is that they won't be assigned to any workspace.
If you want to invite other users to join one of the boards of a deleted workspace, you need to move the corresponding boards to another one. Alternatively, you can simply create a new workspace if you want new users to resume on the old boards.
How to remove members from the Trello workspace
If you want to remove a member from your Trello workspace, you can follow these instructions:
Go to the Members section.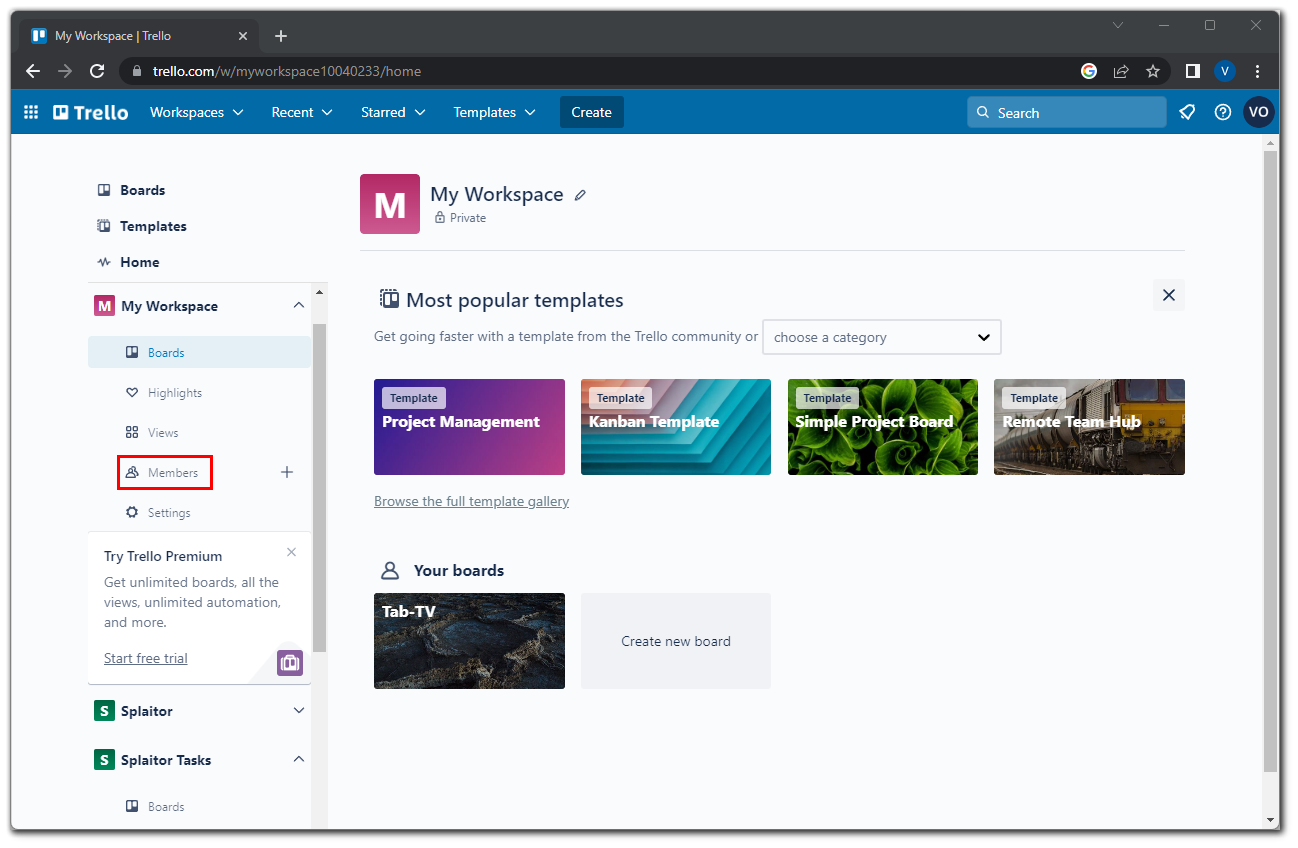 Then click the Remove button next to a member you want to kick.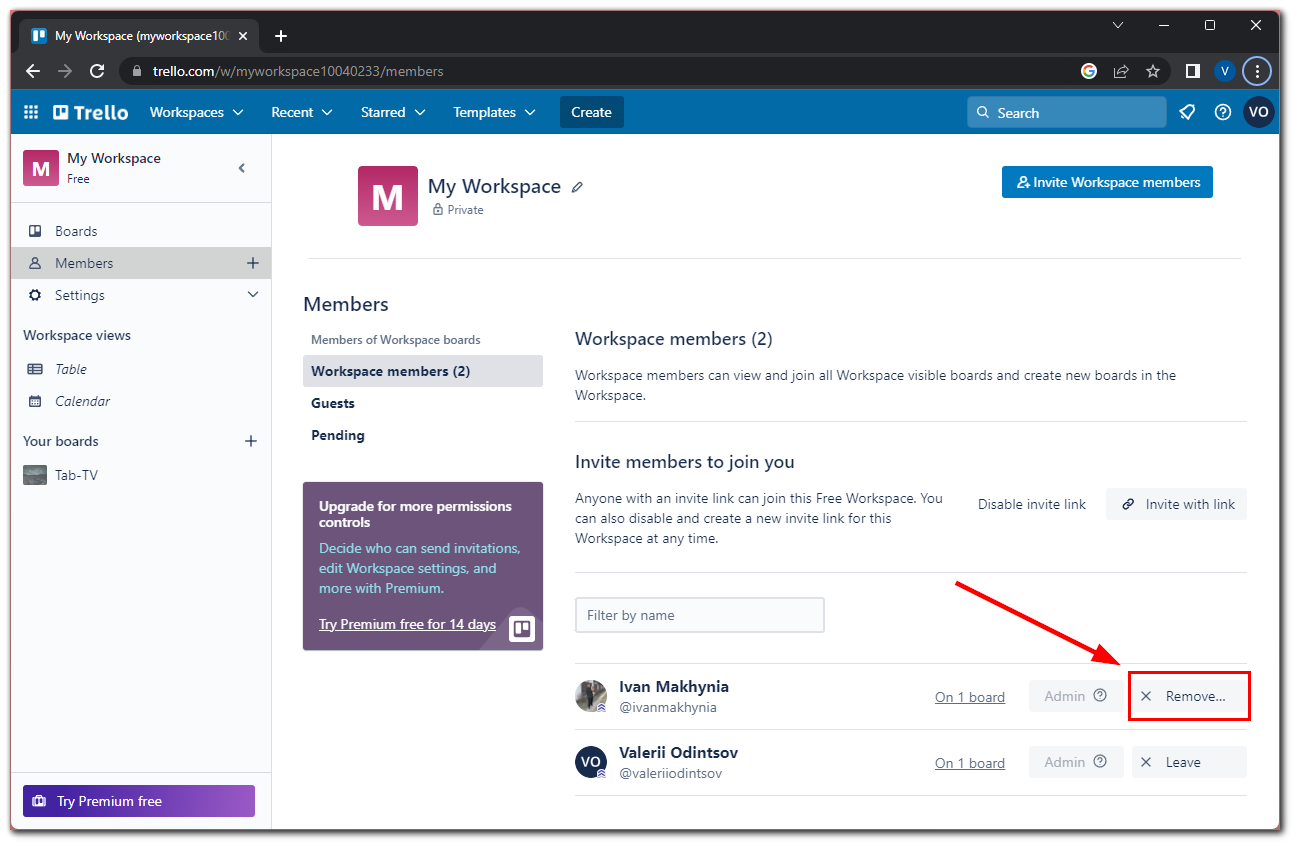 Finally, select Remove from Workspace.
Keep in mind that you can always easily add members to your workspace and boards by entering their emails or sending an invite link.
How to be a leader on Trello
Productive teams are often built around a strong leader. If you're that leader and board creator, ensure your colleagues understand and share your goals and vision.
There are some helpful tips for starting a team effort on Trello:
Create a "What to start with?" card and add it to the top of the first list.
In the card, identify the goals of the project.
Provide links to valuable resources, cards, and boards.
Add the names of those responsible.
Comment, ask questions, and communicate. Don't let the workflow and activity die down. Keep the cards and discussions within them up-to-date at all times.
Don't save cards. Completed tasks should be moved to the appropriate lists as soon as possible. This allows the team to see progress and feel constant movement.
Integrate your Trello board into other platforms so that all important information is displayed in the appropriate chats.
That's it. As you can see, there's nothing complicated about configuring teams on Trello.