Trello allows users to create teams so that their members can access the same cards and boards when it comes to working on common tasks or goals. However, sometimes users or administrators need to remove commands that they don't need anymore.
What do you need to delete a team on Trello
Trello is a simple and convenient task tracker. It's a tool for managing projects in various niches – commercial, creative, and social. The service and app are also handy for personal planning and self-monitoring.
Trello isn't suitable for industrial and infrastructure projects, and you can't organize the work of an entire company with it. However, when it comes to small projects or processes that don't require special industry tools, Trello is almost unrivaled.
The highest effectiveness of the tool is revealed in teamwork, but in individual activity, productivity increases noticeably as well. Ideas and tasks are quickly organized, and structured, everything becomes clear, and it's much easier for you to prioritize. Trello is especially good for quick starts. Registration, basic settings, mastering, and implementation take literally an hour. The interface is intuitive for most people, even those who aren't technically savvy, thanks to its high-quality usability.
However, new users sometimes have a hard time understanding how some of the functions work. So, here's how to delete a team in Trello in a few easy steps.
How to create a team on Trello
The Teams feature makes it easy to organize your Trello boards and participants. Creating a team can be of any nature: workgroup, department, friends, and so on. On Trello, there are no limits on the number of boards or participants for teams, in fact, neither are there any limits on the number of teams.
Before you know how to delete teams on Trello, you have to understand how to create them. To do this, you have to follow these steps:
First of all, click on the "+" button in the upper right corner or select "Create Team" from the left-hand menu on the Home page.
In the first case, you will need to choose between creating a regular team or a Business Team. Business Team has more advanced integration and administration features and costs $9.99/month.
Finally, enter a team name and description (optional) and click "Create".
Once you have completed these steps, your Trello team will be created.
How to delete a team on Trello
If you want to delete a team on Trello, you have to follow these steps:
Go to the "Settings" menu and open the team's Trello page.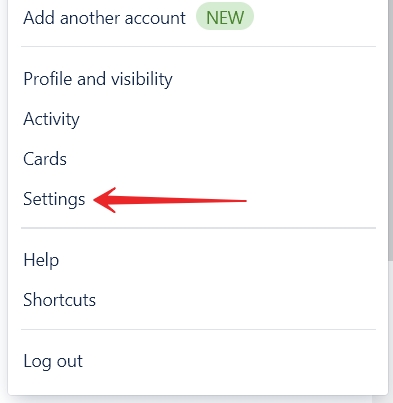 Then, find the "Delete this team" option and click on it.
Finally, click on the "Delete Forever" button.
Once a team is deleted, the boards associated with that team will remain on your account. The only difference is that they won't be assigned to any team.
If you want to invite other users to join one of the boards of a deleted team, you need to move the corresponding boards to another team. Alternatively, you can simply create a new team if you want new users to resume on the old boards.
How to invite team members to Trello
To add new members to the team, it's enough to send them invitations through a special interface.
Go to the "Members" section and add team members by Email or username in Trello.
Now you have Team Members, which you can manage. For example, to continue adding, for this click on the "Invite Team Members" button or exclude someone from the Team altogether.
You can also change the access of a member, there are two types of access: standard and administrator (can change the Team settings).
Once you have completed these steps, you will be able to invite team members to Trello.
How to be a leader on Trello
Productive teams are often built around a strong leader. If you're that leader and board creator, make sure your colleagues understand and share your goals and vision.
There are some helpful tips for starting a team effort on Trello:
Create a "What to start with?" card and add it to the very top of the first list.

In the card, identify the goals of the project.

Provide links to useful resources, cards and boards.
Add the names of those responsible.
Describe the workflow to save time for each team member and any new colleagues.

Comment, ask questions, and communicate. Don't let the workflow and activity die down. Keep the cards and discussions within them up-to-date at all times.
Don't save cards. Completed tasks should be moved to the appropriate lists as soon as possible. This allows the team to see progress and feel constant movement.
Integrate your Trello board into other platforms so that all important information is displayed in the appropriate chats.
That's all you have to know about the work with teams on Trello.