Modern people rely a lot on their gadgets. In particular, their smartphones. Especially when it comes to planning some events. For this purpose, Apple users have a handy Calendar app. However, many users encounter problems when using it. For example, some users don't know how to delete the calendar on their iPhone or iPad.
What to do to delete the calendar on your iPhone or iPad
Smartphones and other smart devices today have become simply indispensable assistants to people in their everyday tasks. People can no longer imagine their lives without access to the Internet and the constant help of their devices.
Your smartphone can do a lot for you today. With just a couple of clicks, you can pay for services on the Internet, order food, connect to various services, plan your day with special programs, or just surf the Internet in search of the latest news or funny pictures, for example.
This is very convenient and helps many people to be more organized and better plan their affairs. Various reminder apps or alarm clocks can help you with this. In addition, many users use the Calendar app so that they don't miss any important dates and don't forget anything.
This can be especially useful if you're a business person who faces the fact that you have many different meetings and plans. Also, this feature will help you keep in mind all the important dates from your personal life, such as anniversaries or friends' birthdays.
However, when some dates or appointments become irrelevant, many users find that they don't know how to delete Calendars on their iPhones or iPads. It's quite easy to do if you know where to look.
What to do to delete the calendar on your iPhone or iPad
Since you can only delete custom and manually created calendars, you should first understand how you can add a new calendar to your iPhone or iPad. In fact, the instructions will be the same and you will need just a few clicks to do it.
To add a new calendar to your iPhone or iPad you need:
Open the Calendar app on your iPhone.
Then at the bottom of the screen click on Calendars.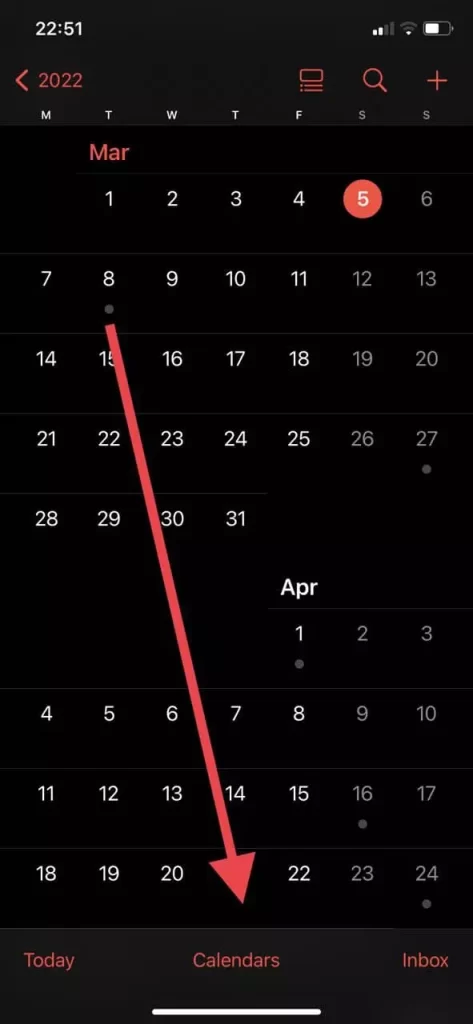 Here at the bottom left of the screen, just tap Add Calendar.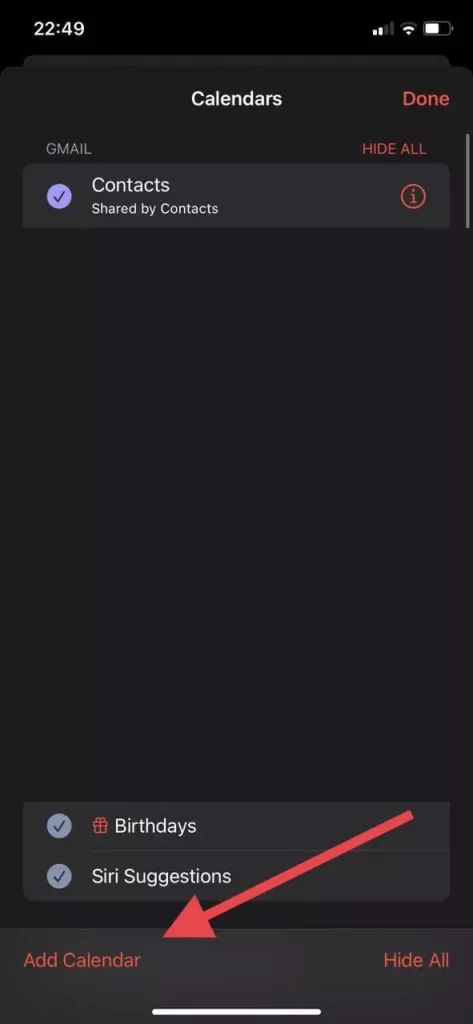 Next, select Add Calendar from the pop-up menu.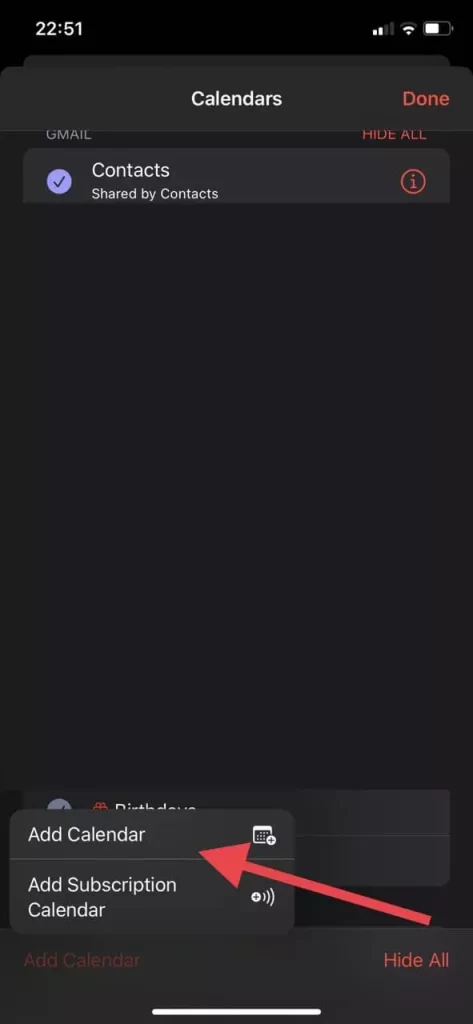 Here you will need to specify the name of the calendar, the account it will be linked to, and choose its color.
After that, just click on Done at the top right of the screen and the calendar will be created.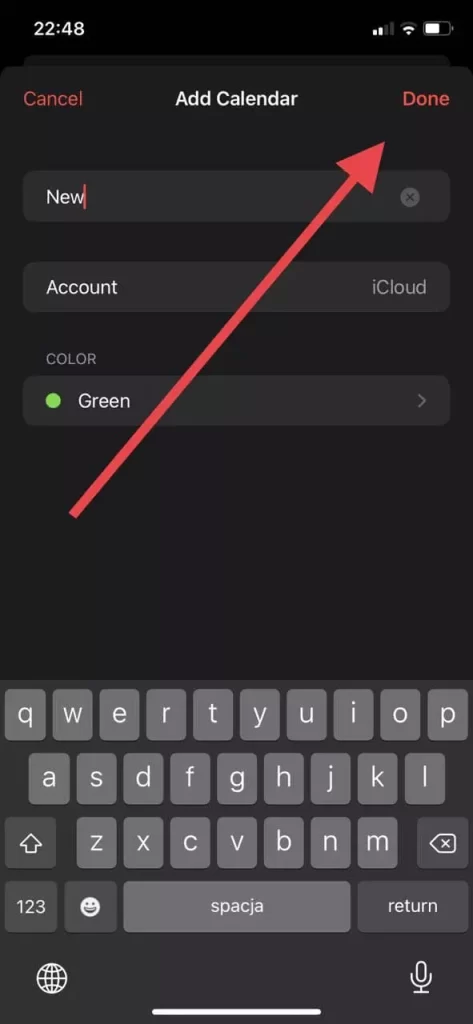 After that, you will be able to create events in your calendar and link them to one common calendar. They will also be marked with their color. For such events, you can set a special sound signal or other additional functions.
How to delete a calendar
If you decide that you need to remove a particular calendar, remember that it will also delete all events that are linked to this calendar. If you decide that you still need to delete it, you need to:
Open the Calendar app on your device.
After that, in the lower part of the main page click on Calendars.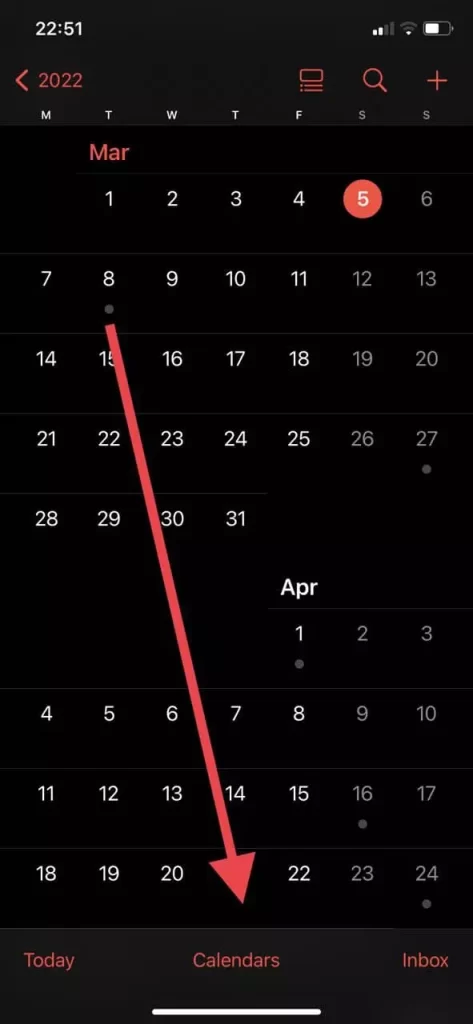 Here you need to select a calendar you want to delete from the list and click on 'I' icon in the left corner near it.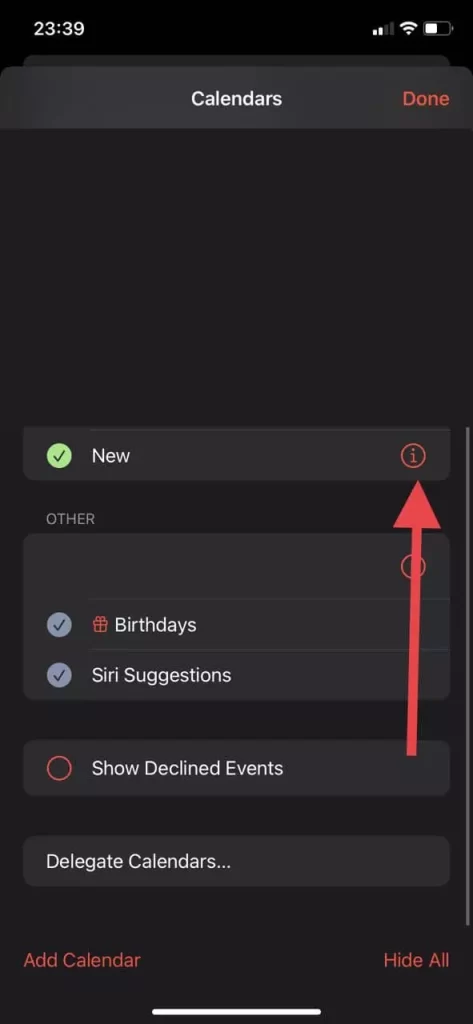 Then at the very bottom of the list, you will find Delete calendar option, just click on it.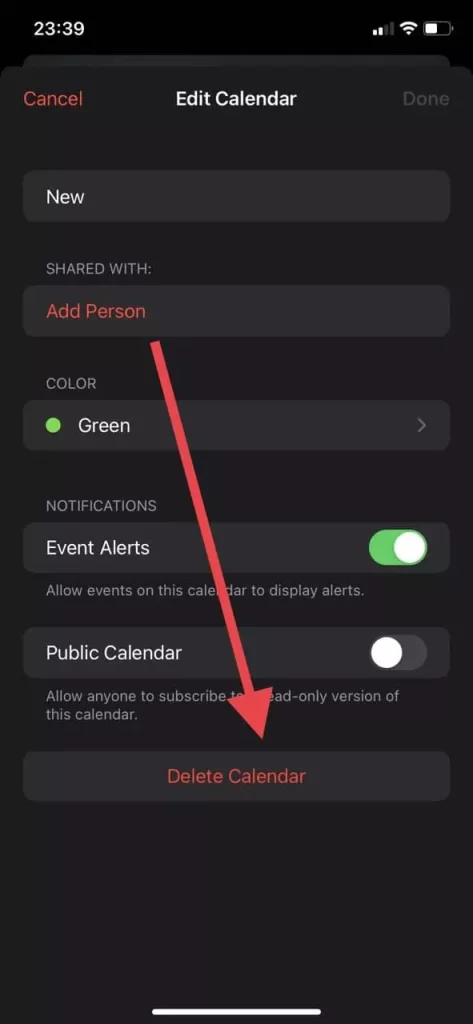 Then you will only have to confirm your decision in the pop-up menu and the calendar will be deleted from your device and account to which it was attached.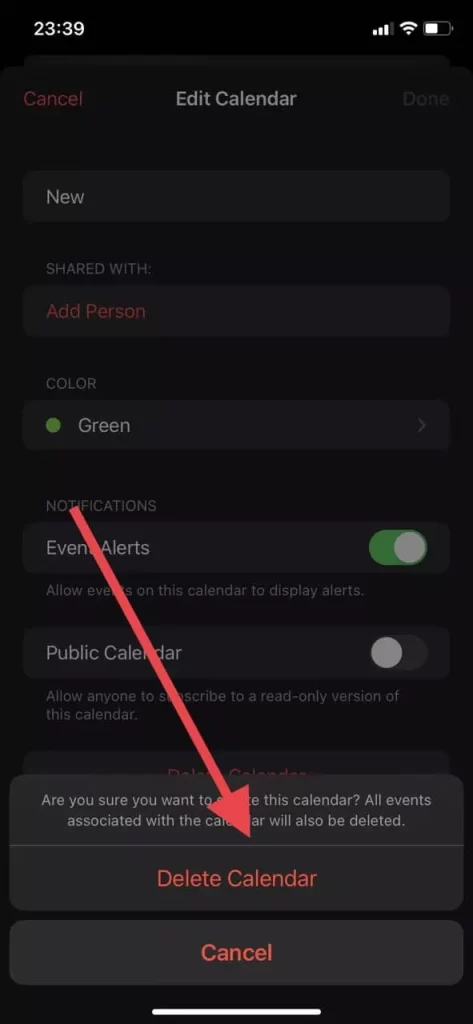 Following these simple steps, you can quickly delete and create new calendars on your Apple devices. Whether you have an iPad or an iPhone, the instructions are identical.