Bumble is popular and different from other dating services because of its unique feature that allows women to make the first move in initiating conversations with potential matches. This has made it popular among women tired of receiving unwanted messages from men on other dating apps.
But despite all the cool features of Bumble, if you have already found your love and happiness, you will hardly need the service anymore. That's why you may want to know how to delete your Bumble account properly.
Frankly, it is a simple process. However, backing up critical information or messages before proceeding is crucial, as the account deletion process is irreversible.
So here's how it works.
How to delete a Bumble account using the app
If you want to delete your Bumble account using its app on your smartphone, here's what you should do:
First, open Bumble and ensure you are logged in to your account.
Afterward, go to your profile tab and tap the gear icon at the top right corner to open Settings.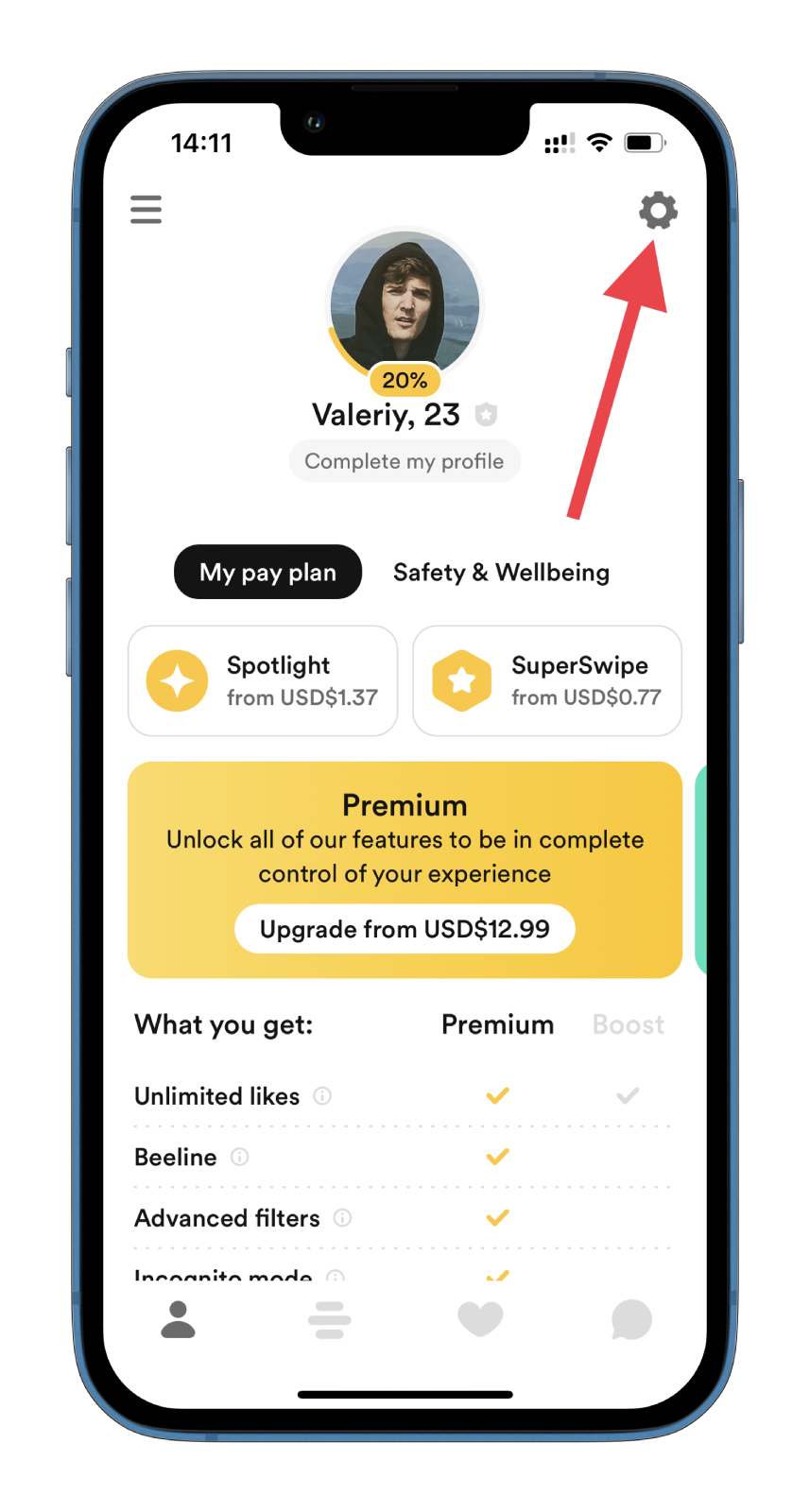 Then scroll down and tap Delete account.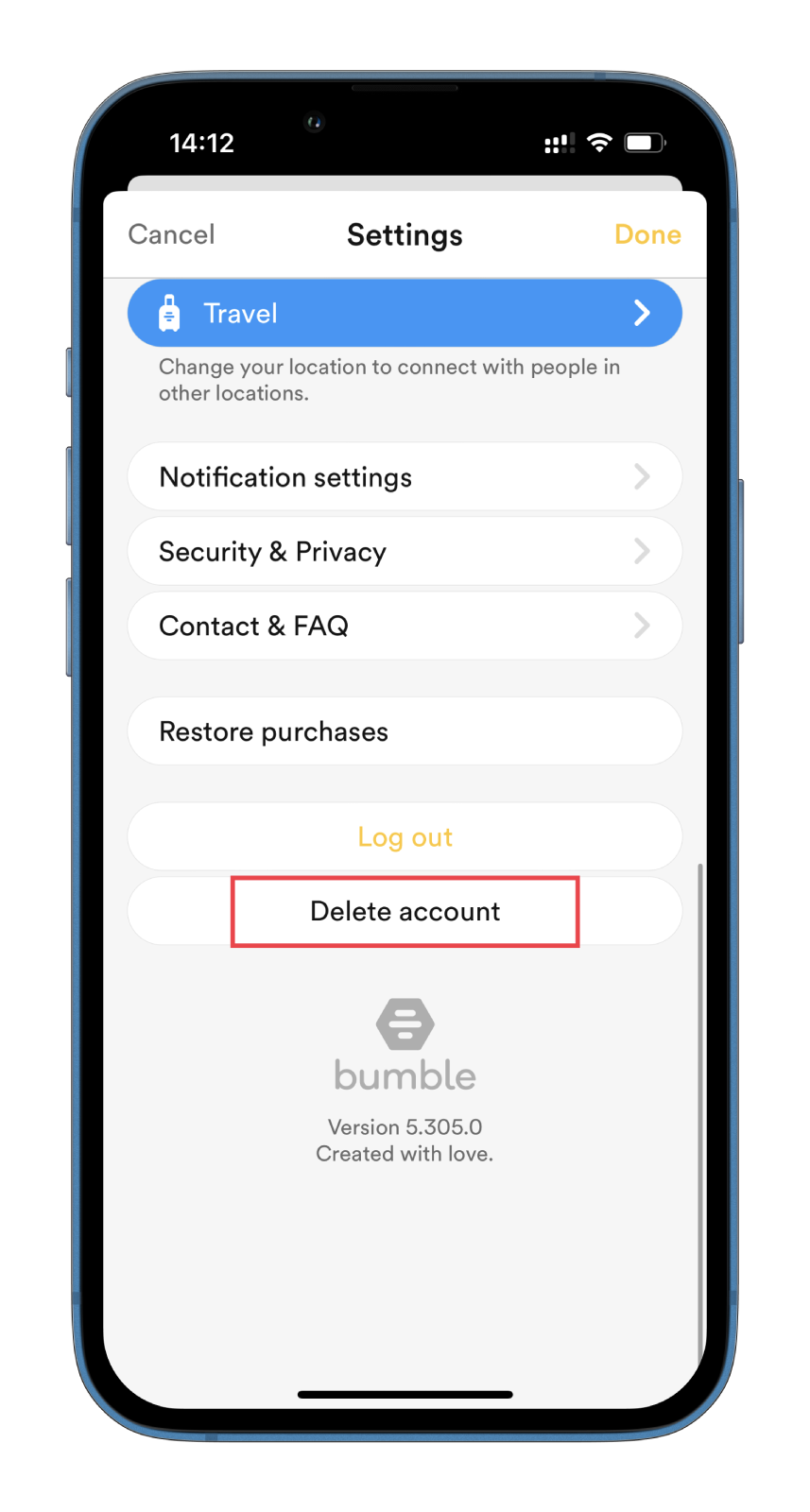 Choose the reason why you made this decision.
Finally, confirm the deletion.
Once you have confirmed that you want to delete your account, Bumble will delete all your account data, including matches and messages. Your profile will no longer be visible to other users, and you will no longer receive notifications from the app. As mentioned above, the account deletion process is irreversible, so ensure you are confident before proceeding.
How to delete a Bumble account via the website
You can also delete your Bumble account via its website. So follow these steps:
Open your web browser and visit Bumble.
Then sign in to your account if needed.
After that, click on your profile icon and select Settings.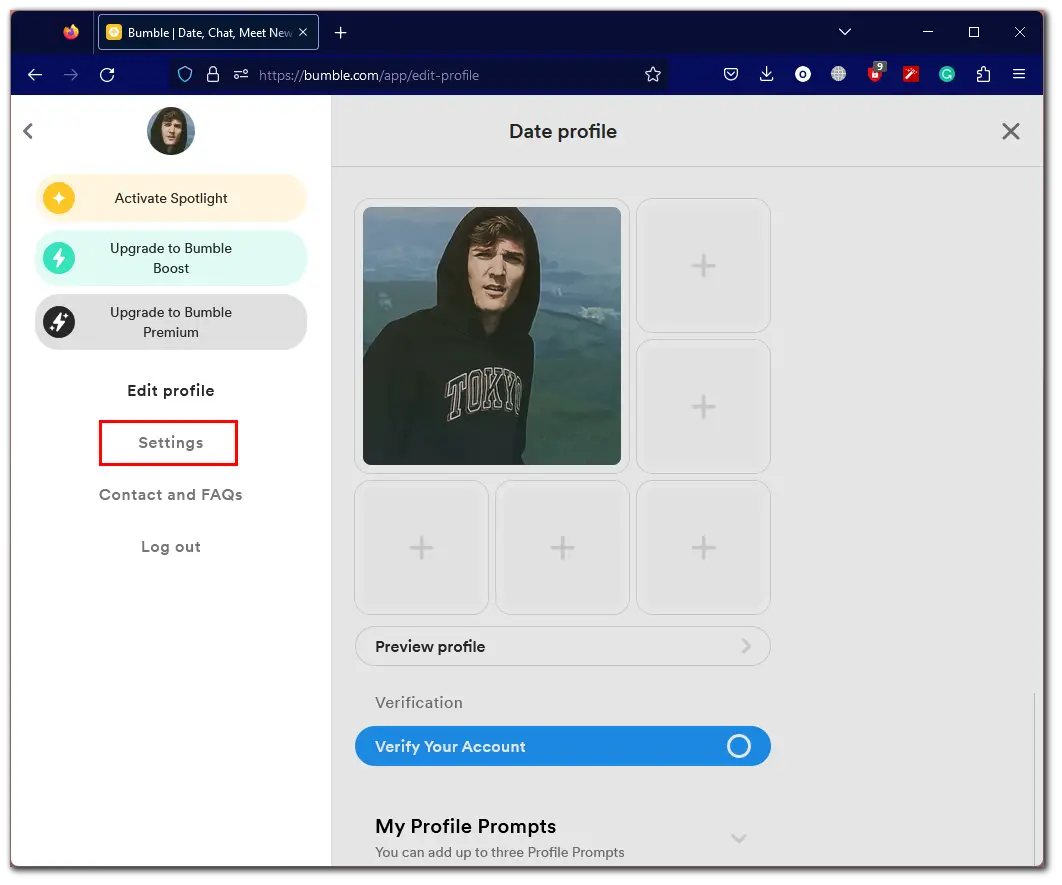 Scroll down and click Delete account.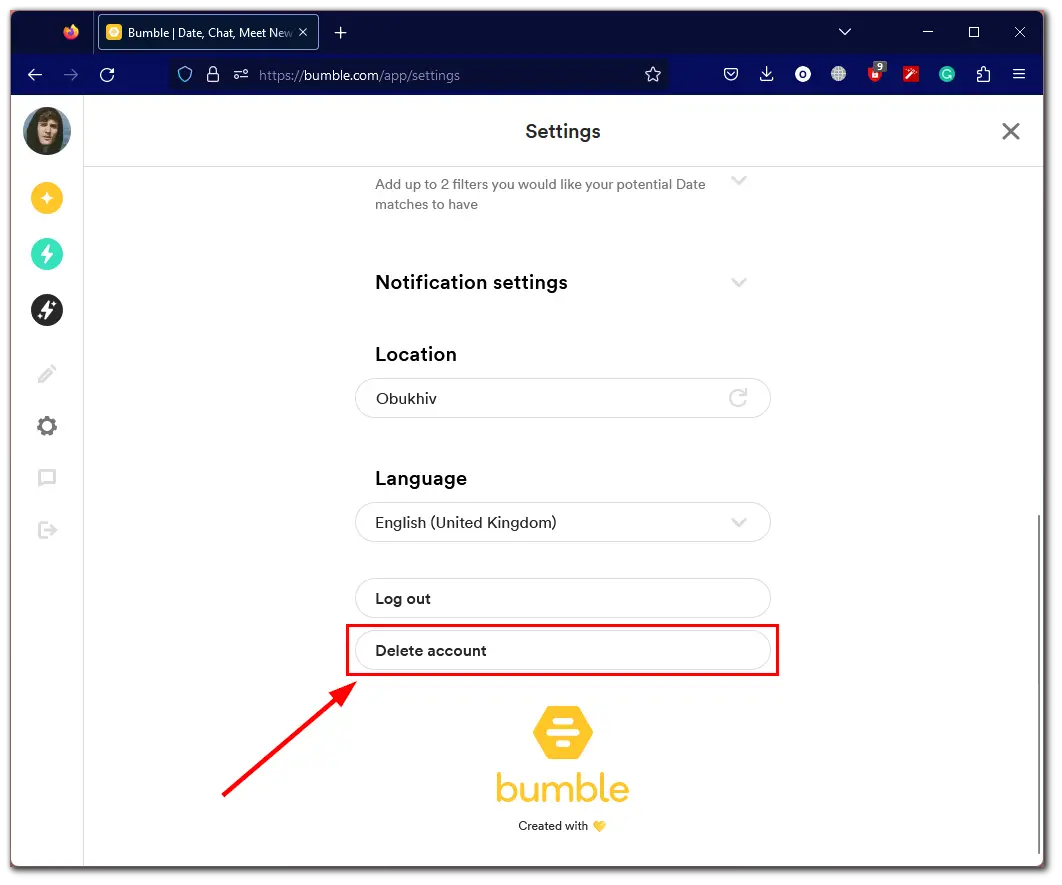 Finally, confirm the action and follow the deletion process (enter the captcha).
Bumble may also ask you to provide feedback on why you are deleting your account, but this is optional. So you can skip this.
What about the Bumble subscription?
It's important to note that deleting your profile on Bumble doesn't automatically cancel any active subscriptions you may have. If you have subscribed to a paid Bumble Boost subscription, you should take additional steps to cancel it properly. Failure to do this may result in auto-renewal fees being charged to your account even after deleting your profile.
To avoid any unnecessary charges, it is recommended that you cancel your Bumble Boost subscription before deleting your profile. This can typically be done through the app's subscription settings or by contacting Bumble's customer support team for assistance. Taking the necessary steps ensures you won't be charged any further fees for services you no longer use.
Can you temporarily disable your Bumble account?
Yes, Bumble offers an option to temporarily disable your account if you wish to take a break from the app without permanently deleting your account. It's called Snooze. This mode temporarily hides your profile from all Bumble modes. But if you enable it, you won't lose any connections or chats. Your recent matches will be notified that you're taking a break, so they know you're not ignoring them.
So do the following to turn on the Snooze feature on Bumble:
Open Bumble and go to your profile tab.
Then tap the gear icon at the top right corner to open Settings.
Tap Snooze and select how long to be invisible on Bumble.

24 hours
72 hours
A week
Indefinitely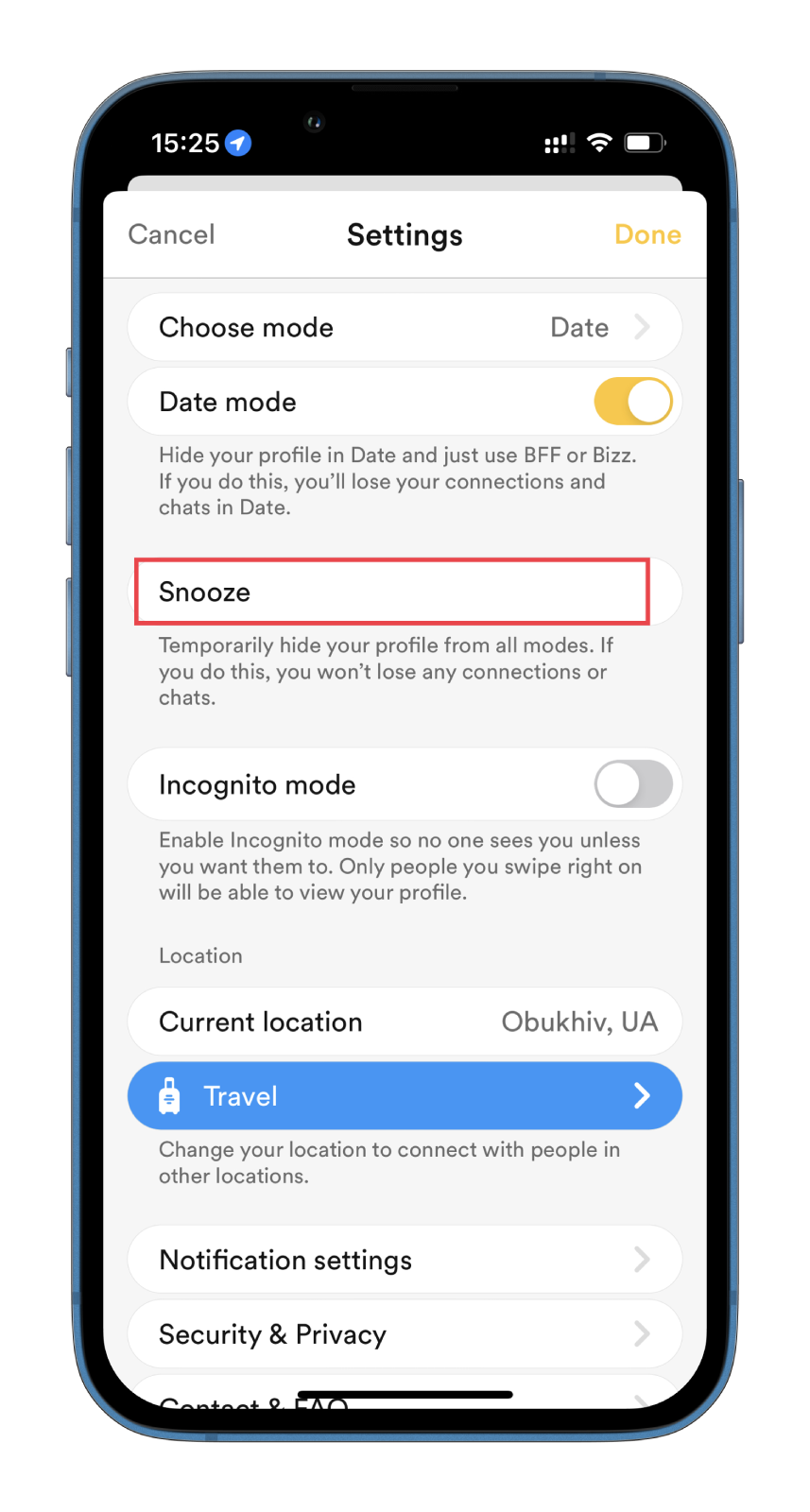 Finally, you can optionally select a status for existing matches.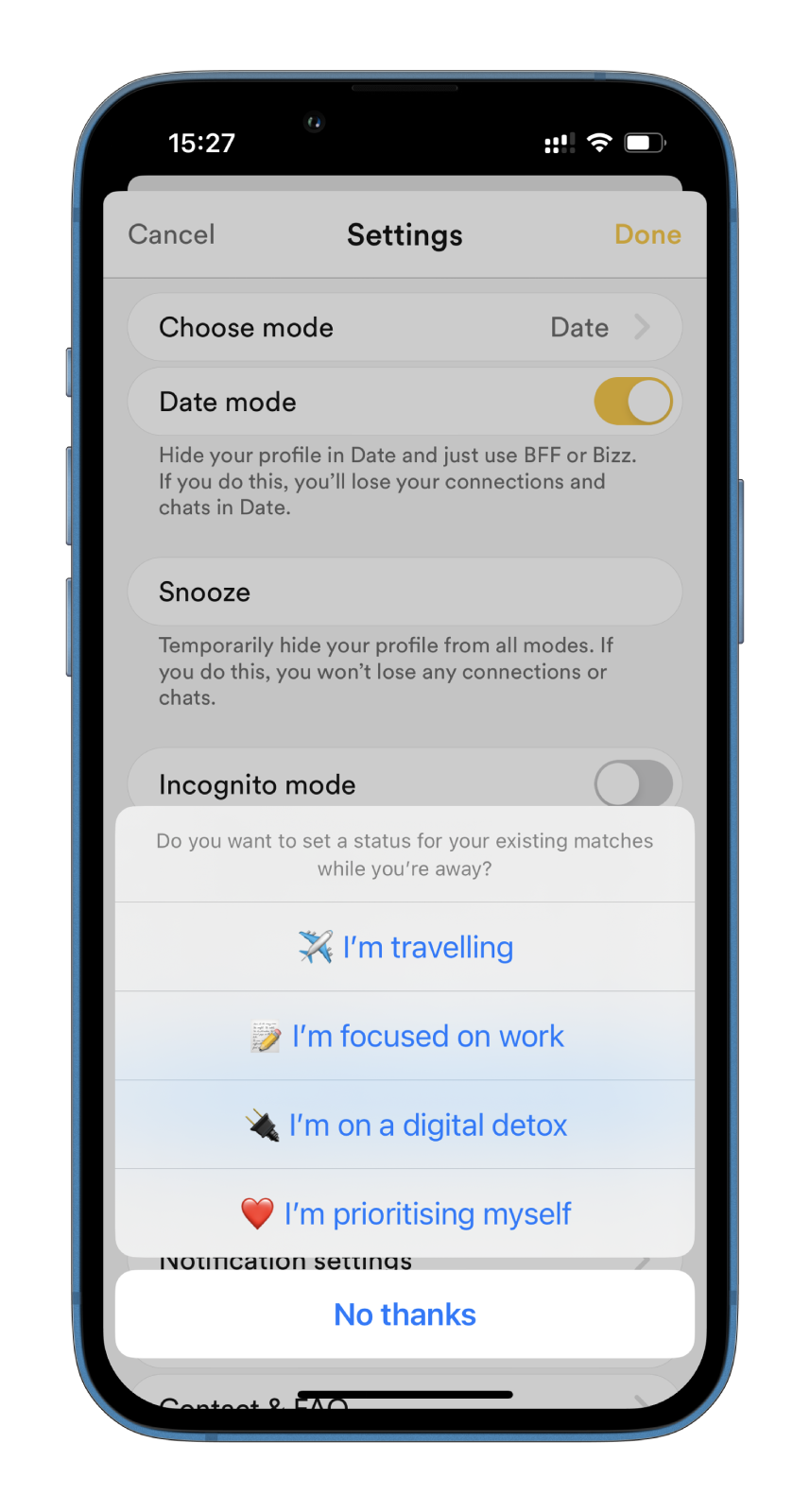 You can reactivate your account anytime by logging back into the app, going to the settings menu, and tapping Deactivate snooze mode.