The remote control for the Samsung 2022 TV is model number TM2280E.
TM22 is the model number of the remote control for the 2022 TV.
80 is the solar remote control model
E is the modification.
Remote control modifications have some differences, usually buttons for quick access to certain streaming services. For example, the TM2280E is designed for countries where Netflix, Disney+, Prime video services are popular, such as the USA and Canada.
TM2280E vs TM2180E
The TM2280E SolarCell remote is the same remote as the Samsung 2021 TV remote. Like its predecessor, the 2021 remote has a built-in solar cell to charge the remote's battery and a USB Type C connector, allowing you to charge the remote as needed. You can use the USB connector on your TV to charge the remote. You should know that these are similar remotes. Externally, the new TM2280E remote has more buttons for quick access to streaming services.
This remote will come with Samsung's premium 2022 series smart TVs.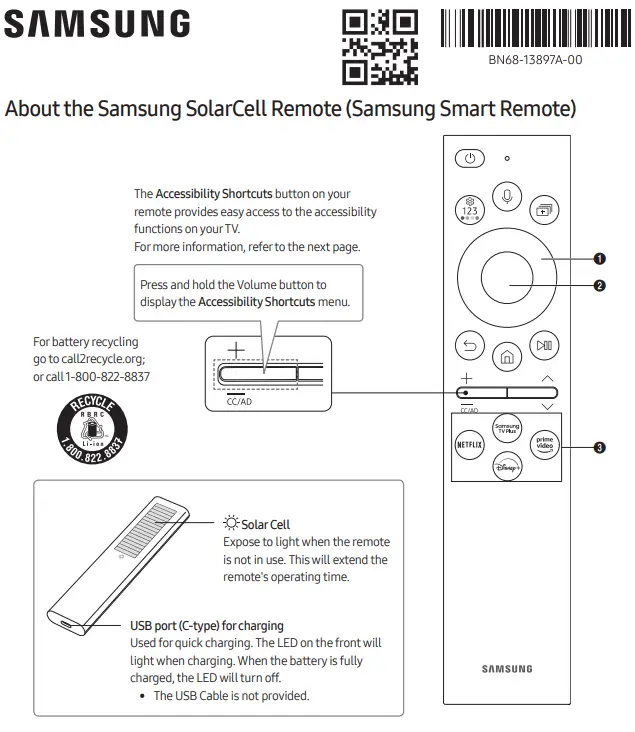 Compatibility of the TM2280E remote
The TM2280E remote is designed for 2022 QN**B TVs such as the QN90B, QN800B. Samsung does not say if it is compatible with earlier TVs. As a rule, Samsung remotes are not compatible with later TVs.