Facebook was the pioneer of social media. It is still one of the most popular and visited networks. Facebook also has its own Messenger. Moreover, unlike most other social networks, Messenger is a separate service. This means that you can, for example, use Messenger even without the Facebook application. But what if you want to deactivate your Messenger account?
There's nothing complicated here. However, there is one thing. First you will need to deactivate your Facebook account. Only after that will you be able to deactivate Messenger. After that, Deactivation can be done directly through the settings in the mobile app. Let's take a closer look at each step.
How to deactivate Facebook on your desktop computer
As I described above, you'll need to deactivate your Facebook account before deactivating Messenger. Note that you will still be able to use Messenger after deactivating Facebook and will be able to regain access to the account at any time. To do this from your computer, you need to log into your account in any browser and after that:
Click on your profile icon at the top right of your screen.
From the drop-down list, select Settings & Privacy.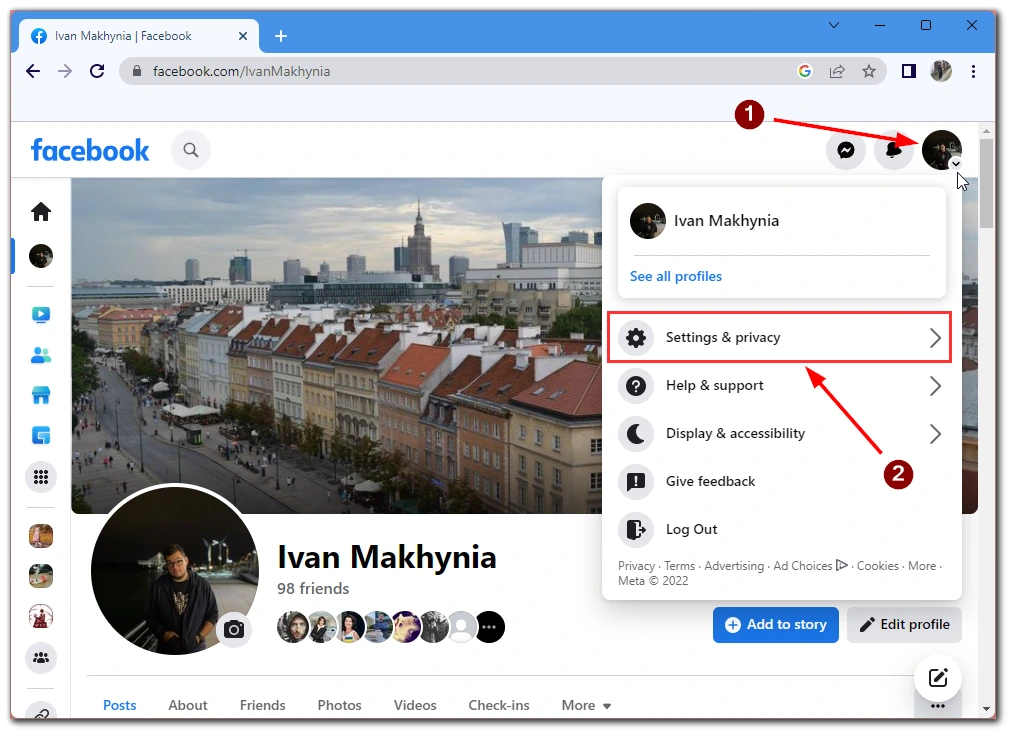 In the following drop-down Menu, select Settings.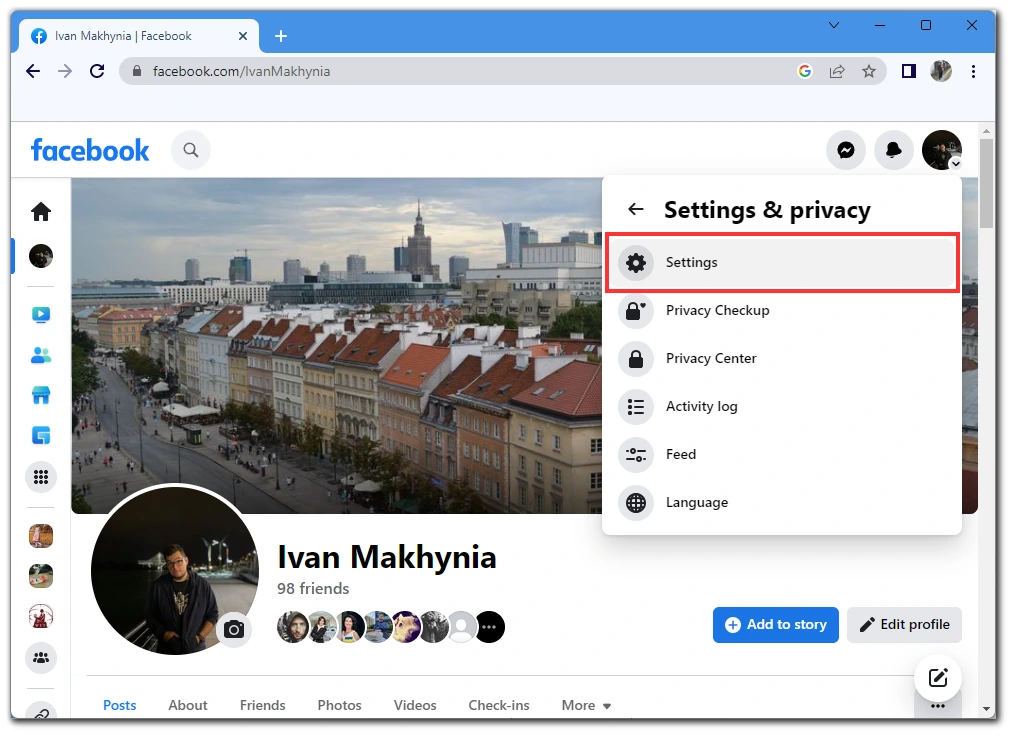 Click on the Your Facebook information tab in the left-hand Menu.
Scroll down and select Deactivation and deletion.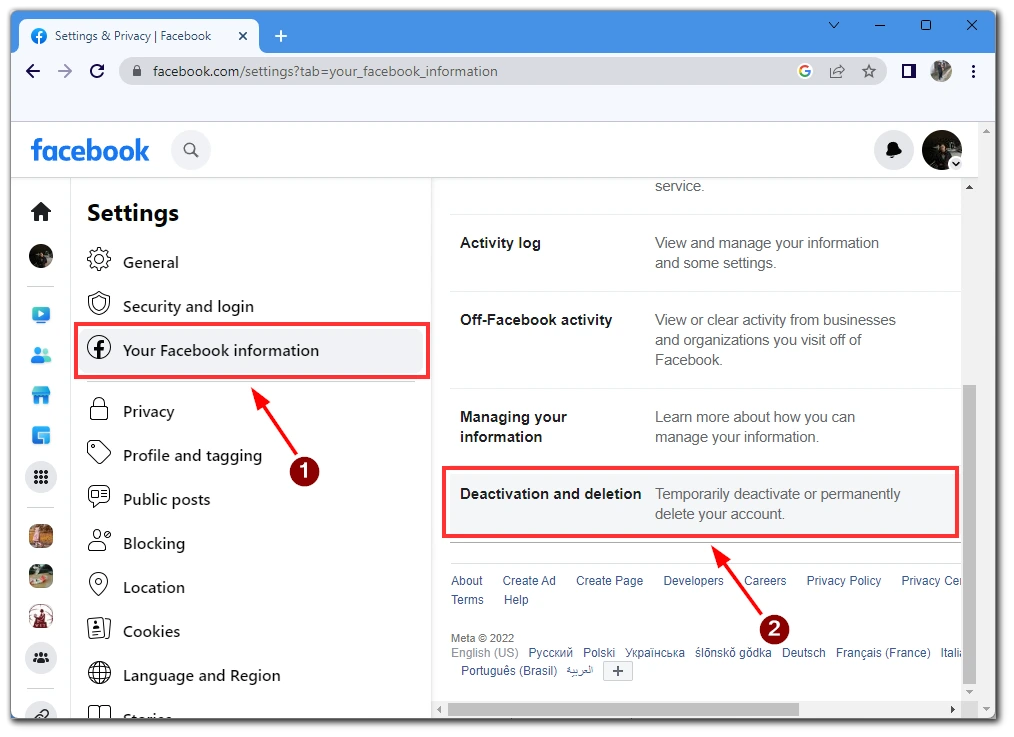 This is where you need to check Deactivate account and click on Continue Account Deactivation.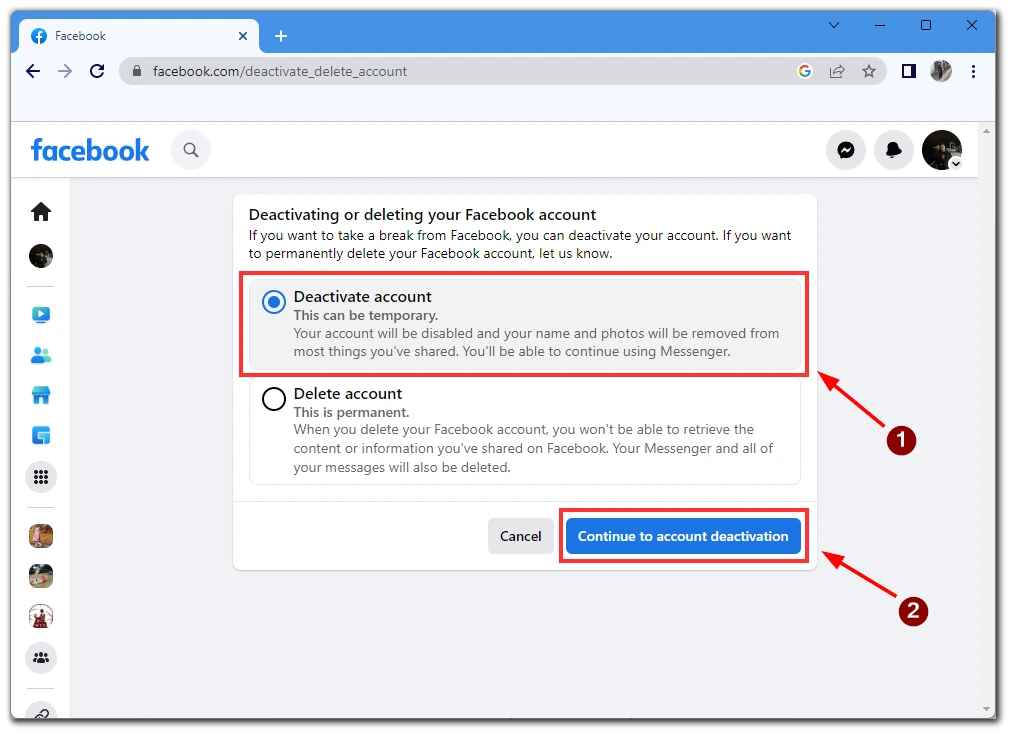 Next, you will be asked to enter a password to confirm the deactivation of the account.
Deactivation will remove your photos and entries from your account and "freeze" it. You will be able to restore access to your account at any time. To do this, you will have to log back in using your old login details. If you choose to delete your account, it will completely erase your account and all the data you have on it. It will be impossible to restore access to such an account.
How to deactivate Facebook on your mobile device
Of course, you can also deactivate your account using your iPhone or Android smartphone (or tablet). To do this, you will need to use the official Facebook app. You can, of course, do this via your browser using the instructions above. However, if you have already downloaded and signed in to your account in the app, you will need the following:
Go to the Menu and use the three-line button at the bottom of the screen.
Here click on Settings & Privacy.
From the drop-down Menu, select Settings.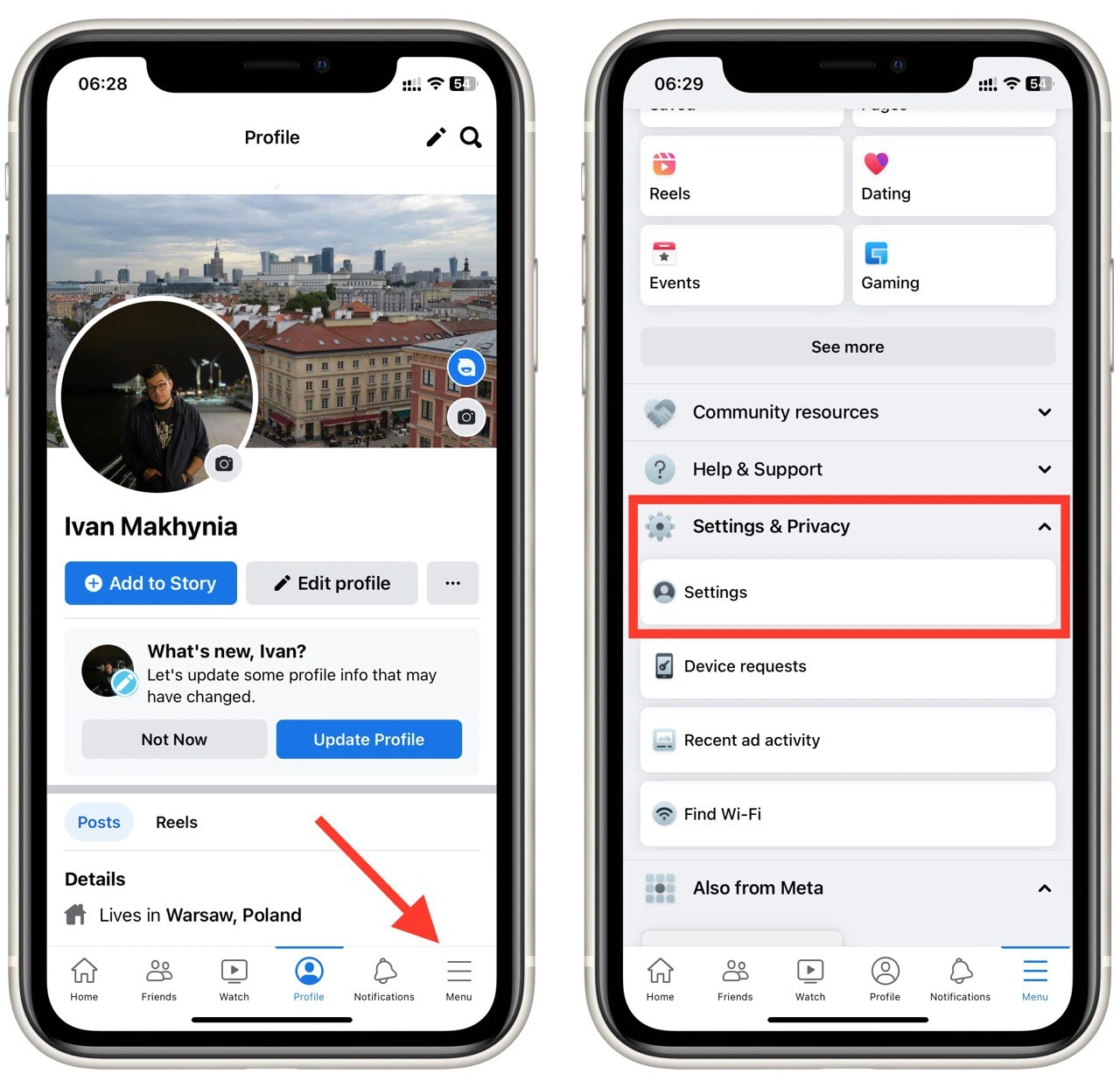 Then click on Personal and Account Information.
Then in the following Menu, click on Account ownership and control.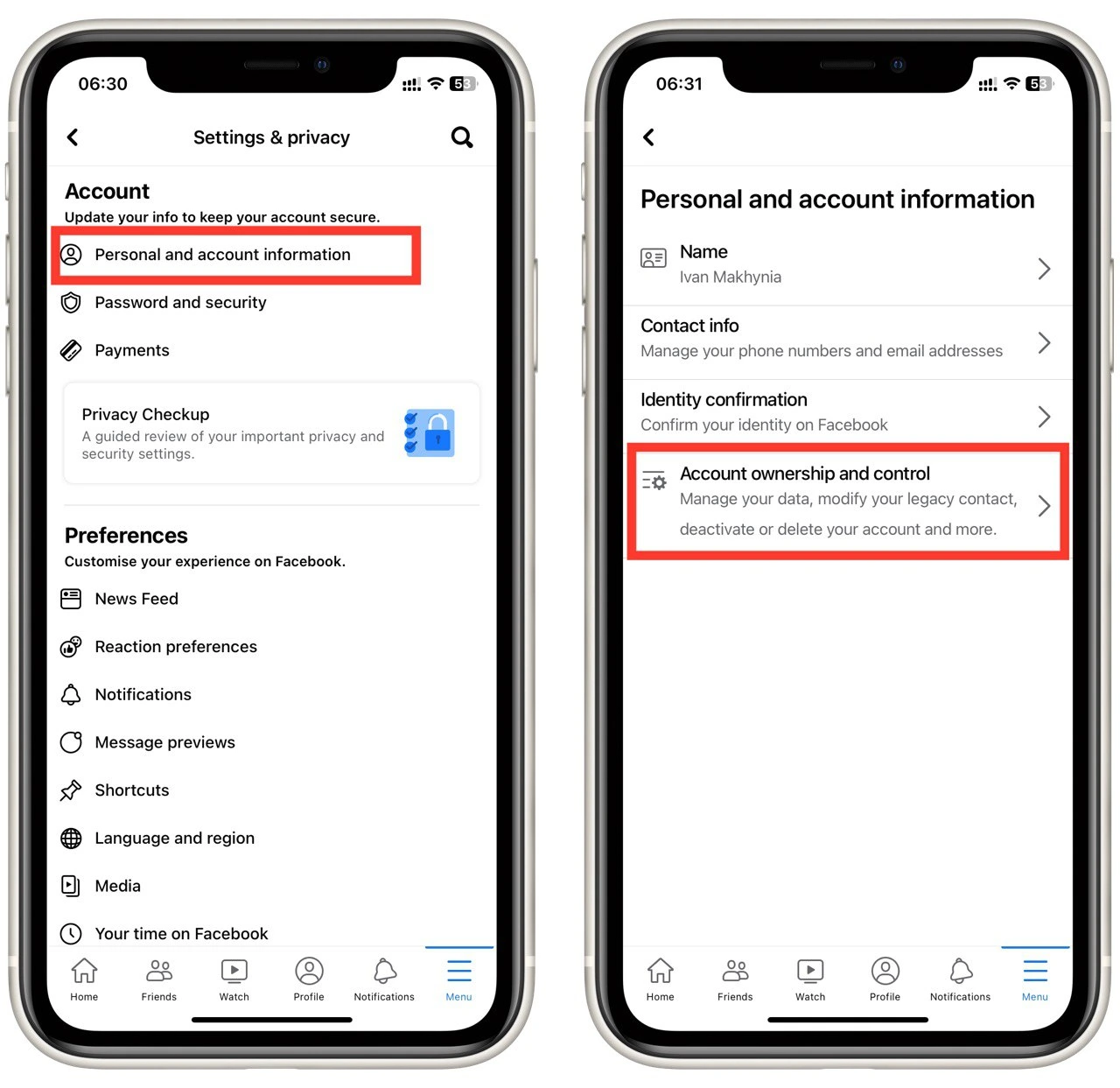 Select Deactivation and deletion.
Choose the Deactivate Account checkbox and then click Continue.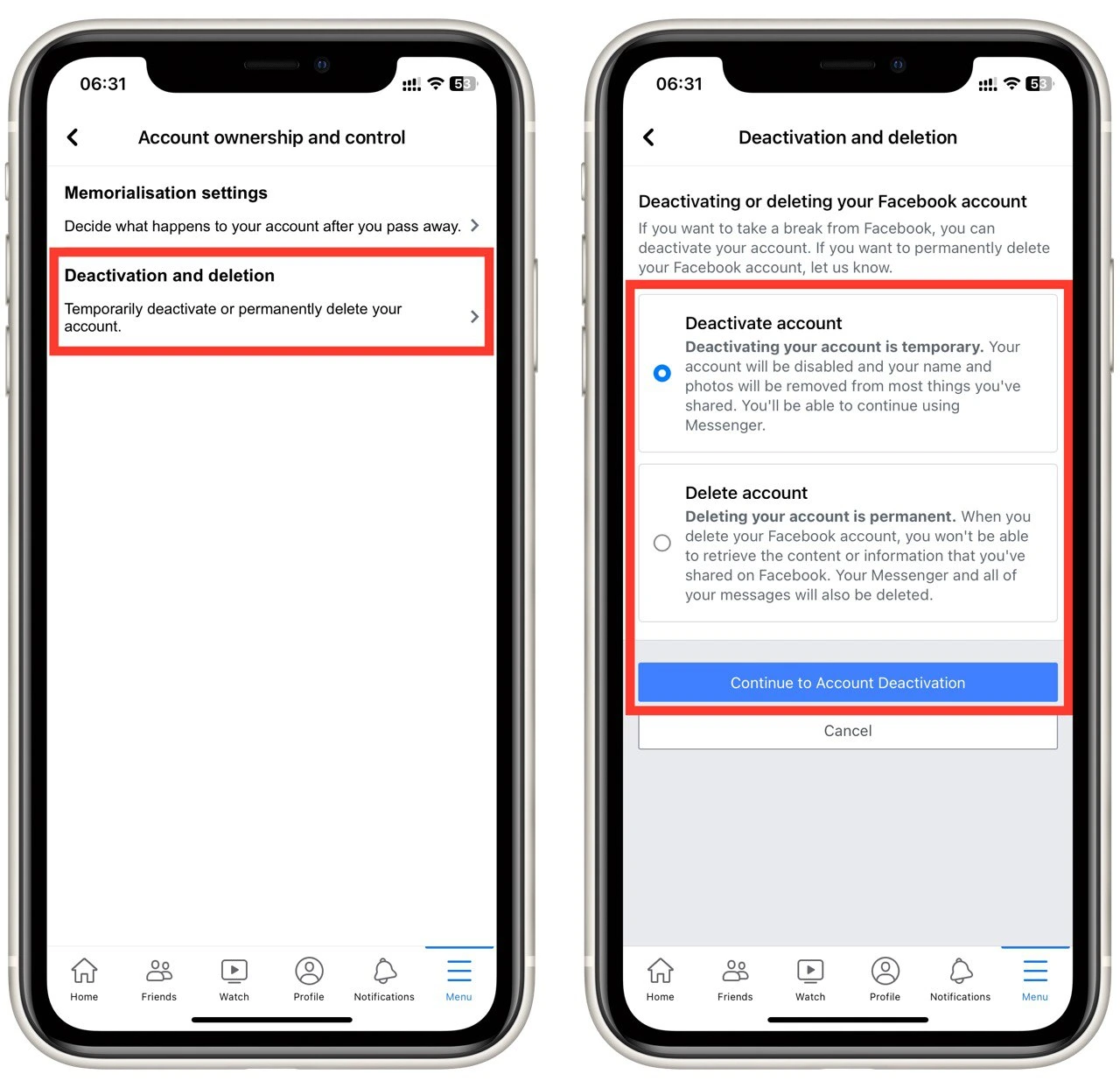 Verify your action with your password.
If you deactivate an account on any platform, it will automatically be deactivated everywhere. In the same way, you can reactivate it afterward from any device. You can then uninstall the Facebook app, as you will only need the Messenger app from now on.
How do I deactivate Messenger on my iPhone or Android?
Once you've deactivated your Facebook account, it's time to go to Messenger to deactivate it. Note that this option is available on Android and iPhone, and the steps are the same. Also, the button will become active only if your Facebook is deactivated. To do this, you need to:
In messenger, go to Chats.
Click on your account icon at the top of the screen.
After that, click on Account Settings.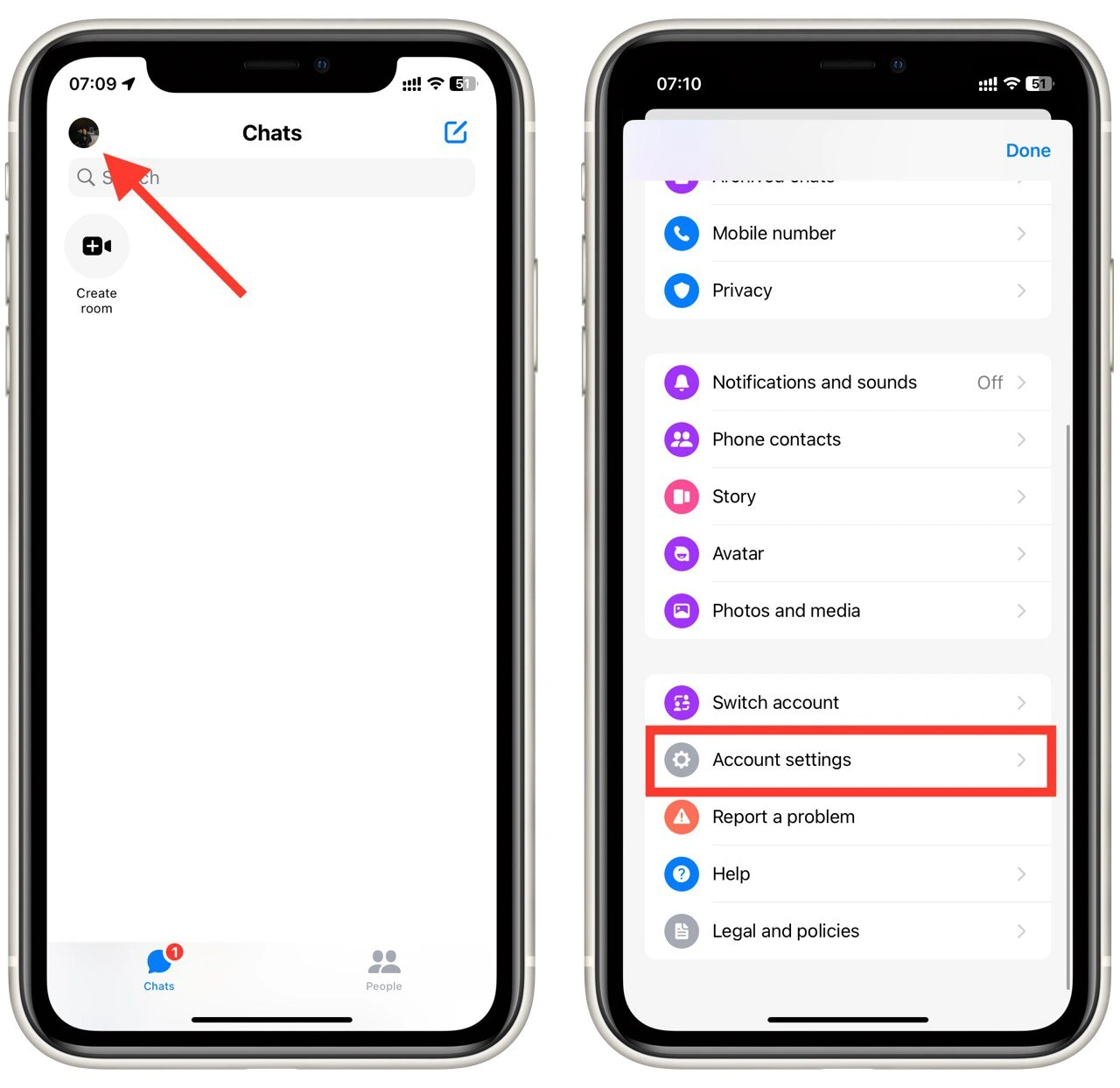 Select Account ownership and control.
Tap on Deactivation and deletion.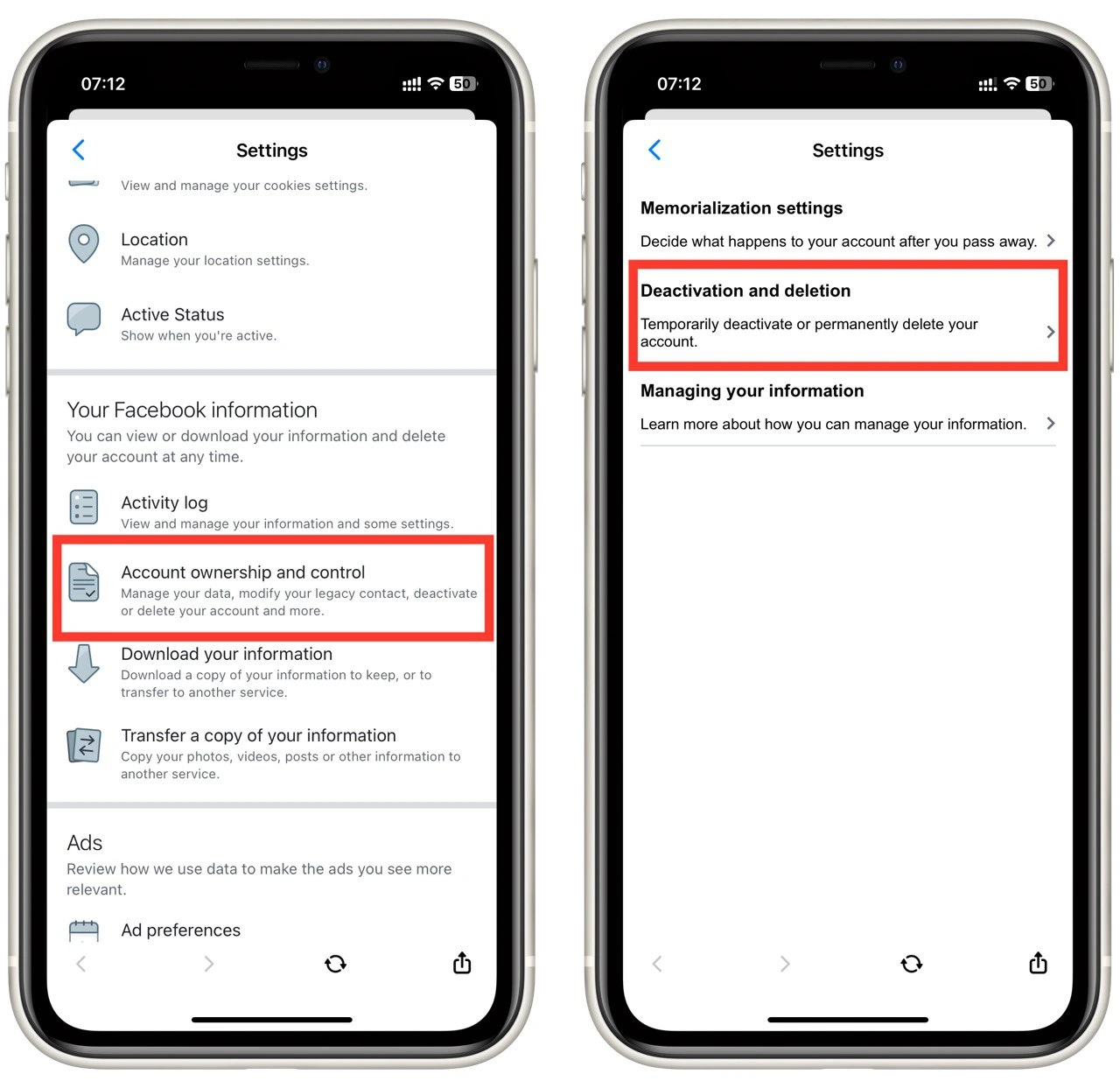 Check the box next to Deactivate account and press Continue to account deactivation.
Enter your password and tap Continue.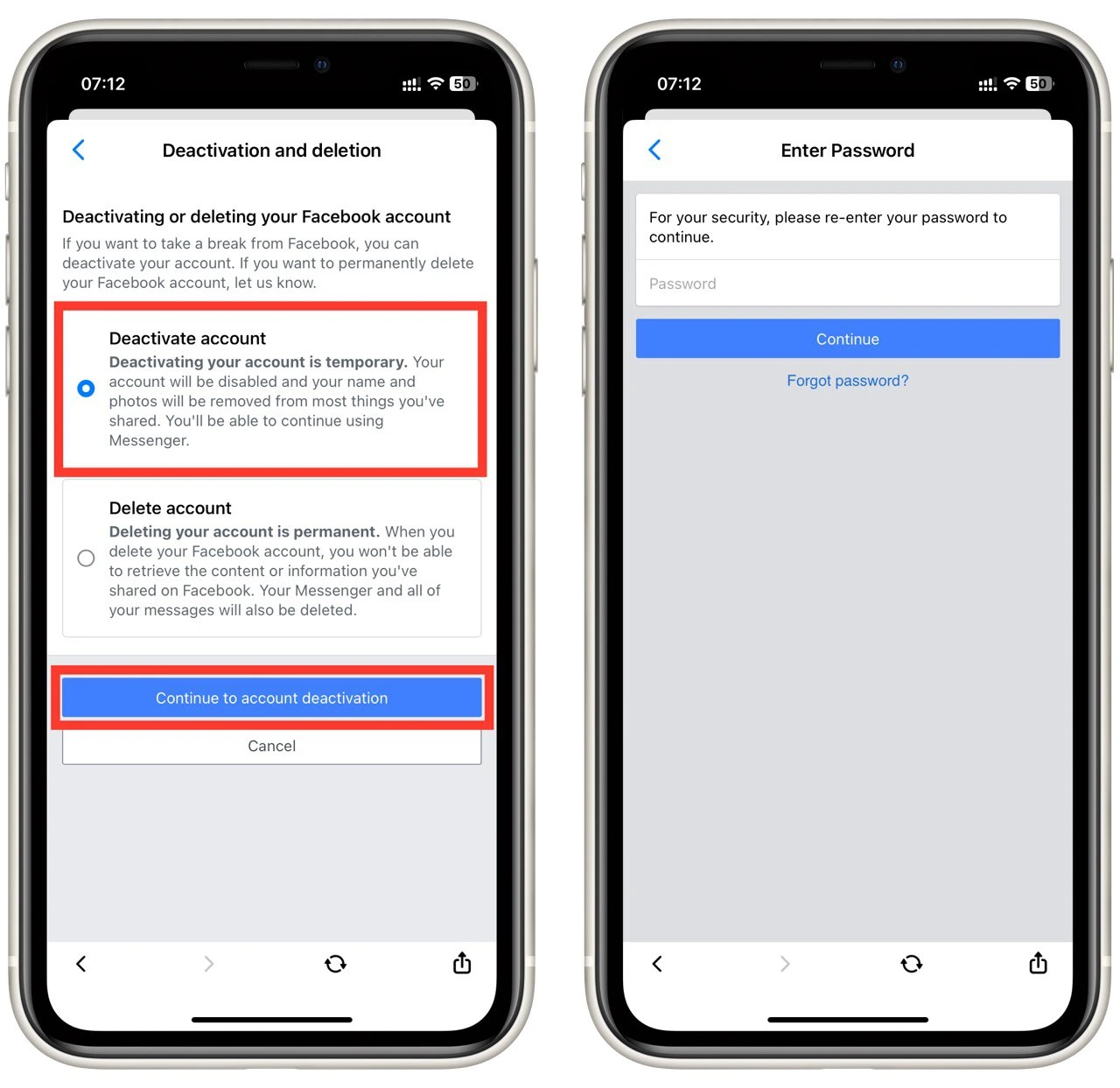 Your account will be deactivated immediately. Your friends can no longer email you and will see that you have deactivated your account. As I said, you can use messenger even if your Facebook account is deactivated. To reactivate it, sign in with the old data.
Is it possible to deactivate Messenger on a desktop computer?
Many people wonder how to deactivate Messenger on a desktop computer. The answer is that you can't. You can't deactivate only messenger. Deactivation is only available for Facebook. This makes sense since you can't use only messenger through your browser, so it would be weird if you could only deactivate it.
So if you've already deactivated Facebook, you'll have to download the mobile app and disable Messenger. Of course, this may not be very convenient, but until Facebook makes a PC app, it's unlikely anything will change.
So if you need to deactivate Messenger on your PC, you can deactivate your Facebook account using the instructions above. After that, users will probably realize on their own that they are no longer using Facebook.
How to reactivate Messenger and your Facebook account
As mentioned several times above, reactivating your Messenger or Facebook account is straightforward. To do this, you need to log into your Facebook account for both services. After that, your account will be automatically reactivated.
Please note that all your data, posts, photos, and correspondence should be restored and visible on your page according to your privacy settings. In addition, your account settings will also be restored.
You should know that if you deactivate your account, you will not be able to register another account on your mail. To do this, you have to choose Delete Account. But in this case, you will lose all your personal information.