Not all apps have a built-in tool for creating polls. However, third-party services have been developed for this purpose. With their help, you can easily share polls on WhatsApp and other chats.
What do you need to create a poll on WhatsApp
WhatsApp is a free-to-download messenger app for smartphones. To send messages, images, videos, or audio, you need only an Internet connection. The service is very similar to text messaging services, but because WhatsApp uses the Internet to send messages, the cost is significantly lower.
Many users wonder whether it's possible to make polls on WhatsApp in a group. Unfortunately, there's no built-in function in the app, you cannot use the services of bots-assistants (as, for example, in Telegram), because they're also missing in the functionality of the program. However, it's too early to get upset. After all, separate apps have long been invented, which will help solve this problem in a few steps.
Well, here's how to create a poll on WhatsApp.
How to create a poll on WhatsApp using Strawpoll
You can use the Strawpoll website to create simple polls. Voting will remain anonymous. If you want to create a poll on WhatsApp using a Strawpoll web service, you have to follow these steps:
First of all, open the Strawpoll website.
Then, fill out the form (type in the question and poll options).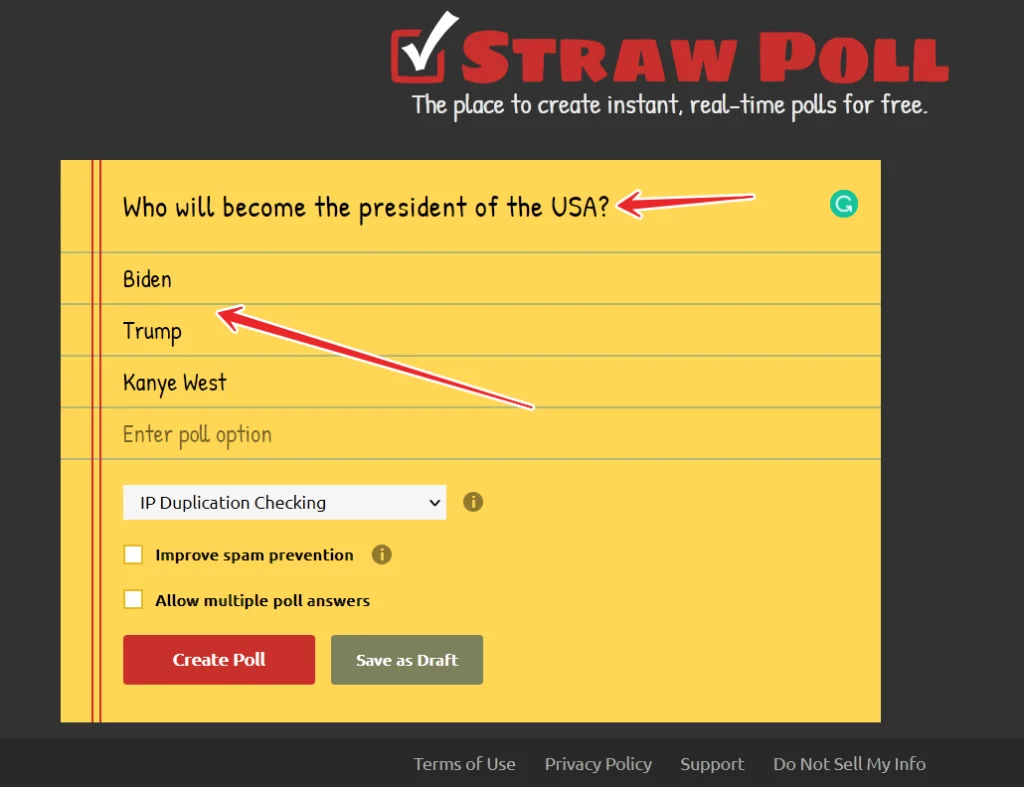 After that, you can click on the "Create Poll" button or save it as a draft. You can also enalbe multiple poll answers.
Finally, you can share your poll by clicking on the "Share" button and copying the link.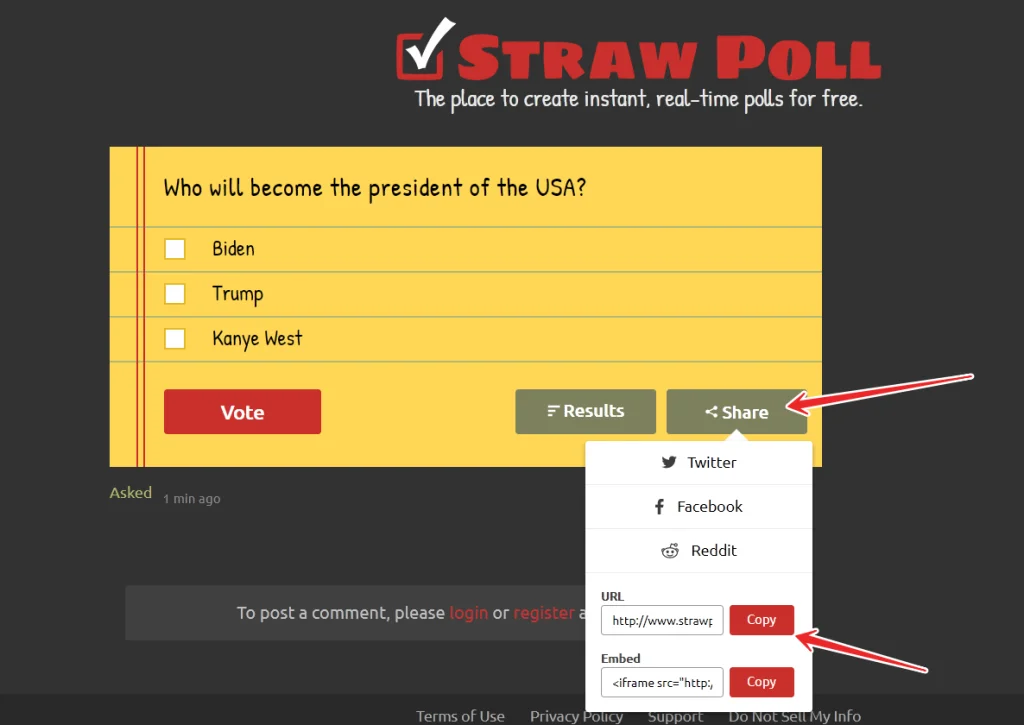 Once you've copied the link, just send it to the WhatsApp group and ask everyone to vote. Once the voting is complete, you can click on "Results" and go to the results webpage. To vote, all you have to do is follow the link and click on the "Vote" button.
How to create polls about the date and place of an event in WhatsApp using Doodle
If you want to make a poll to choose a date for an event, Doodle is the right service for that. To create it, you have to follow these steps:
At first, go to Doodle and enter your name and email address. Also, fill out the fields with the event description, title and location.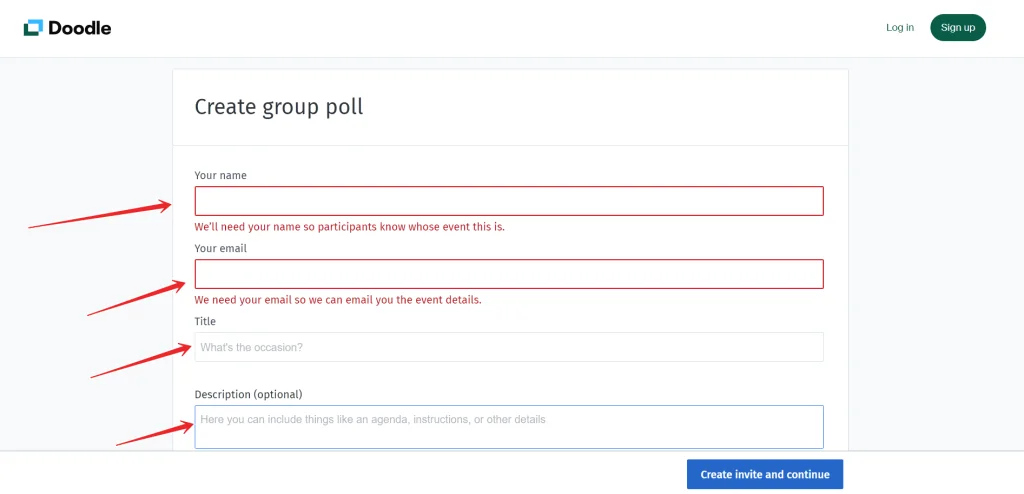 After that, on the next screen you can select several possible dates. By dragging the border of your event window, you can specify its duration.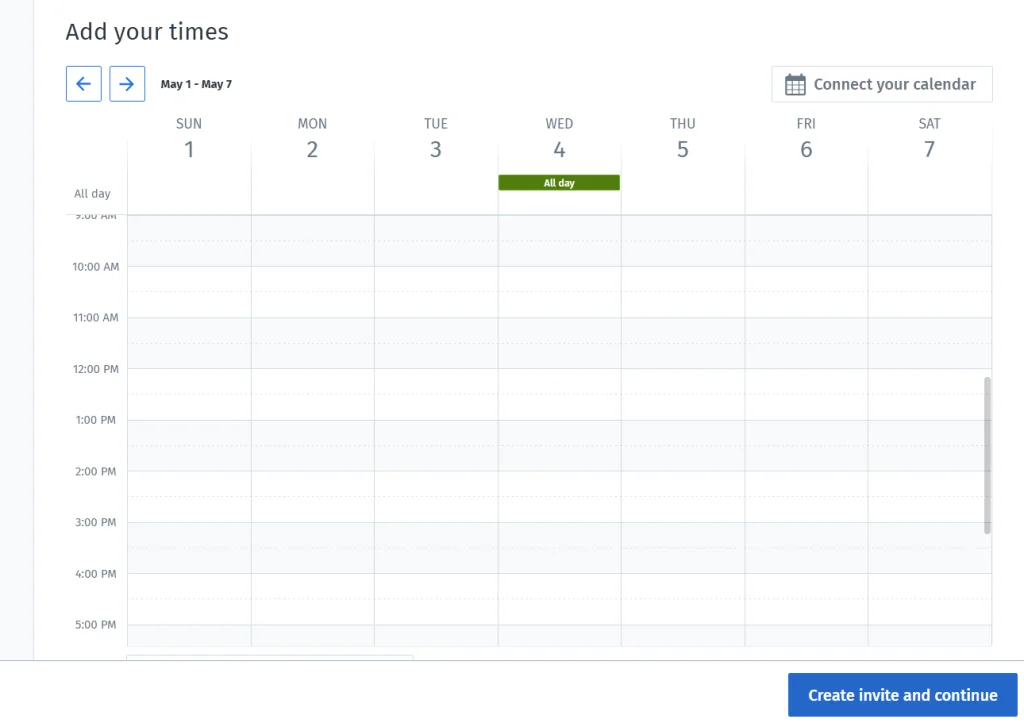 In the next step, you can select several additional settings. Including, for example, whether the survey should remain anonymous, whether multiple answer choices are allowed, etc.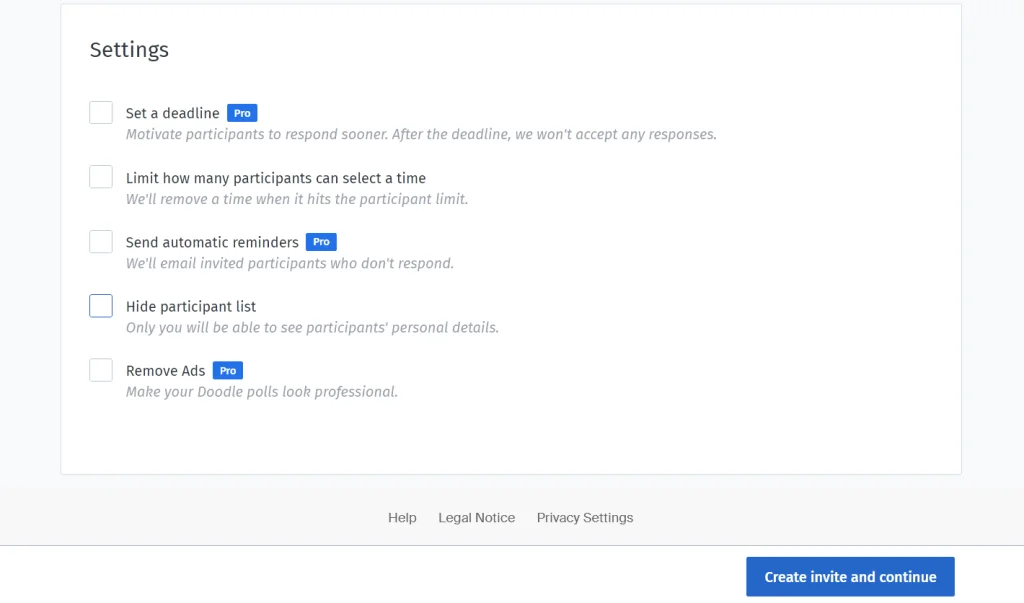 Now, click on the "Create invite and continue" button at the bottom of the webpage.
Finally, click on the "Share invite" button and copy the link.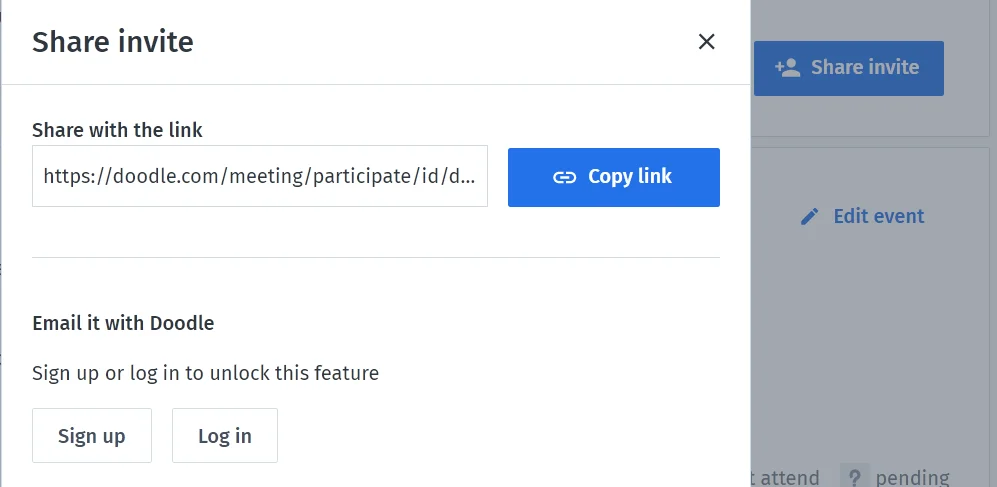 Once you have completed these steps, you can paste the link to your WhatsApp group and share it with others.
What are the tips for WhatsApp poll
When you have already understood how to create a poll, below you can find a few quick tips that may help you to make sure that the polls which you are creating are made as good as you can:
Focus on users. Before you start the creation of a poll, take a while for thinking about your audience. What type of polls they may enjoy. Which question would catch their attention and make them want to share their answer.
Get them curious. Show your audience what other people have answered only after they cast their vote. In this way, you will play to your audience's natural curiosity. It's not as difficult as you may. think. Just you should make sure that the box next to "Allow viewing resultd before voting" isn't checked.
Keep your WhatsApp Poll Concise. You should keep your question, description and answer options short and sweet to let your audience to be able to understand everything at first glance and participate without giving it a second thought.
Make it simple to answer. You should do your best in order to cover all relevant answer options so that it's easy and simple for your audience to find an answer that fits. You should also avoid overlapping answers. If the purpose of your goal accepts, you may consider allowing users to suggest their own answers, in some cases.
Analyze results. You also may use the results dashboard in order to analyze the number of responses, response rate, and more so you can make your poll better.
What are main reasons to create a poll
There are many reasons to create a poll. The poll may help you to have fun, start a great conversation and have some understanding of public opinion. Here are a few more:
Engage your audience. Polls is a simple way to engage your audience. People like to participate in polls to share their opinion, and learn what others think.
Learn about your audience. You may use the poll in order to ask questions that may help you understand your audience better.
As you can see, creating a poll isn't difficult at all.
What is Suggestify
An excellent app that allows you to make a poll on WhatsApp. You can find it in App Store and in Google Play Store as well. It's possible to register through your Google account. Bright and clear interface, the ability to pass other users' votes.
You can create a poll on WhatsApp in text format, assemble a poll from images, room for a quiz and ask a question, and share an interesting fact.