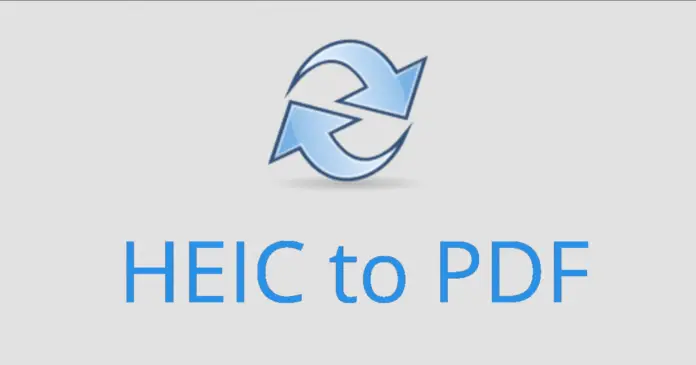 Starting with iOS 11, Apple devices have switched to the HEIC image file format to minimize file size. Because of this, some iOS users will be able to save a large number of HEIC files on their devices. However, this file format is not compatible with Android and Windows PCs, as well as trying to convert these images to other formats such as PDF.
If you want to convert HEIC to PDF, you will have to look for a desktop utility or an online service to convert HEIC to PDF. In this article, we are going to tell you how to convert image files from HEIC to PDF in a few easy ways.
How to convert HEIC to PDF on Mac using PDFelement
If you want to convert HEIC to PDF on your Mac, you have to follow these steps:
First of all, download and install a PDF editor such as PDFelement on your Mac;
After that, make sure that you have the HEIC image on your Mac;
Open the PDFelement and click "File";
Then, select "New" and "PDF from File…";
Next, select your HEIC image file in the Finder window and click "Open";
The HEIC file will be converted to PDF.
Now, you can save the newly created PDF file wherever you want on your Mac.
How to convert HEIC to PDF online
If you want to convert HEIC to PDF online, you can find different online HEIC to PDF converters on the Internet. As an example, we will use CloudConvert.
CloudConvert converts your image files online. Amongst many others, they support PNG, JPG, GIF, WEBP, and HEIC. You can also use the options to control image resolution, quality, and file size. To do that, follow these steps:
First of all, open the CloudConvert website:
After that, upload your HEIC image you want to convert by clicking on "Select File";
If you wish, you can use the output file settings options;
Then, click "Convert" or "Add more files" to add one more picture for example;
Finally, the pop-up window appears where you can click "Download" to download your newly created PDF file.
You have to be also aware that on this website you have the option to convert any file format.