If after registering with Snapchat you want to change your username, you should know that it's not really that simple. However, there's one thing you can change.
What do you need to change Snapchat username
You probably already know that the main feature of Snapchat is a self-destructive photo or video messages. Correspondence that disappears after 10 seconds has created a new culture of communication. More sincere, real, and liberated. Drunken selfies, intimate photos, secret shots will disappear and will remain only in the memory of the interlocutor. However, not on the Internet, where once uploaded content tends to stay forever.
Young people's social accounts are a virtual world that is rarely revealed to parents or grandparents. The older generation is more and more active in mastering the Internet and adding their children as friends. The latter don't like it. They don't want next to a friend's comment an embarrassing remark from a grandmother who "doesn't get it". And of course, the content that is posted on the Web can bring trouble at home. Snapchat became the sanctuary.
Parents will never know what you sent. They won't be able to see a photo that existed for 10 seconds and disappeared without a trace from the web. Such a layout has interested the audience. And although the reason for the popularity of Snapchat is considered privacy, most people use the social network simply because it's fun.
Well, sometimes there are situations where you don't like your username anymore. However, there's nothing you can do about it. Unfortunately, you cannot change your username on Snapchat. On the other hand, you can change the name that is displayed for everyone.
So, here's how to change your name on Snapchat in a few easy steps.
How to change your display name on Snapchat
As mentioned earlier, you can create a Snapchat account and enter your username, but you can't change it again until you delete your account and create a new one. However, what you can customize and change as often as you want is your display name.
This action gives you the ability to create something uniquely recognizable so that other users know it's you. If you want to change your display name in Snapchat on your mobile device, you have to follow these steps:
First of all, open the Snapchat app on your mobile device and sign in to your Snapchat account, if needed.
After that, tap on your profile icon.
Then, tap on the gear icon at the top right corner of the screen to open the settings menu.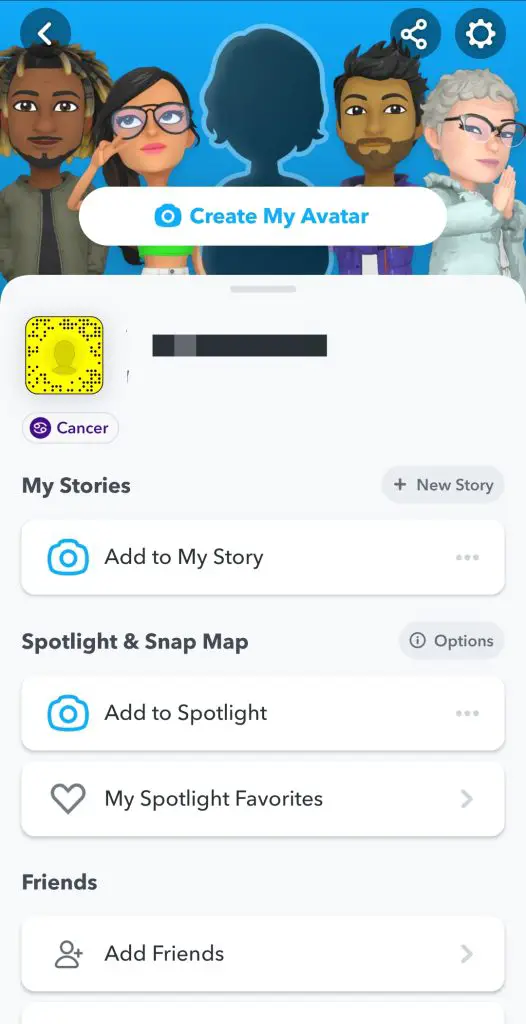 Now, under the "My Account" section, tap on the "Name" row.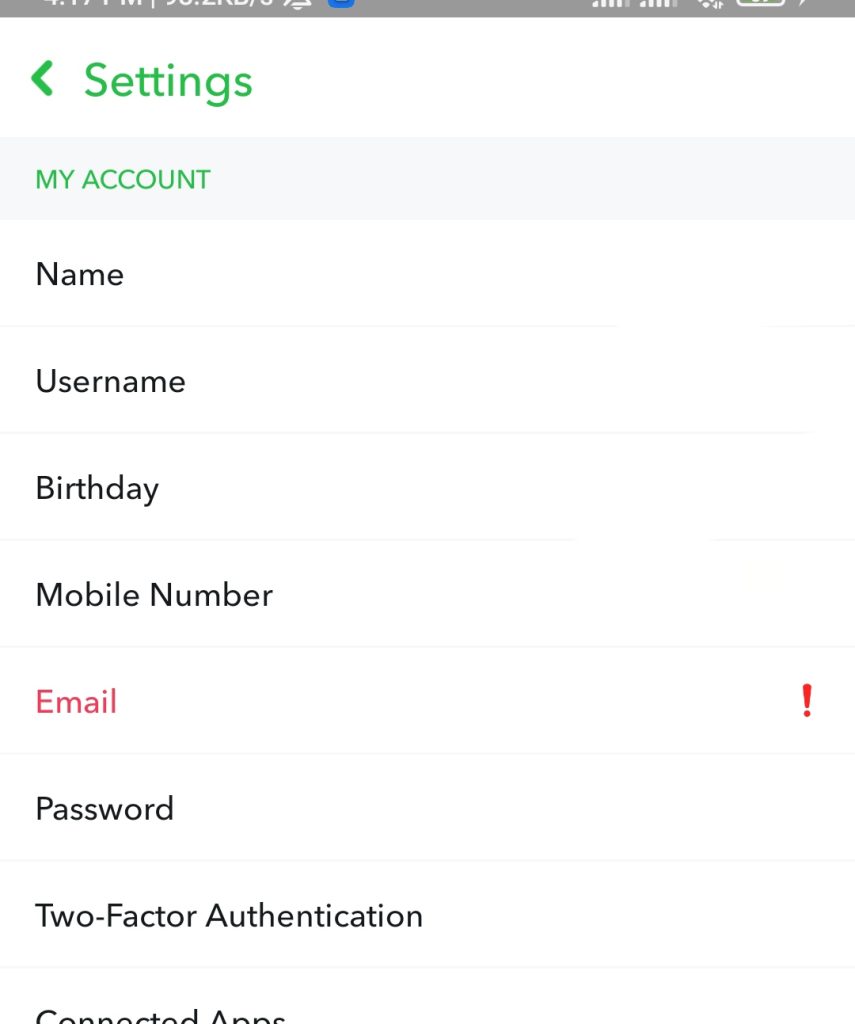 Finally, you can enter your new display name and tap on the green "Save" button at the bottom.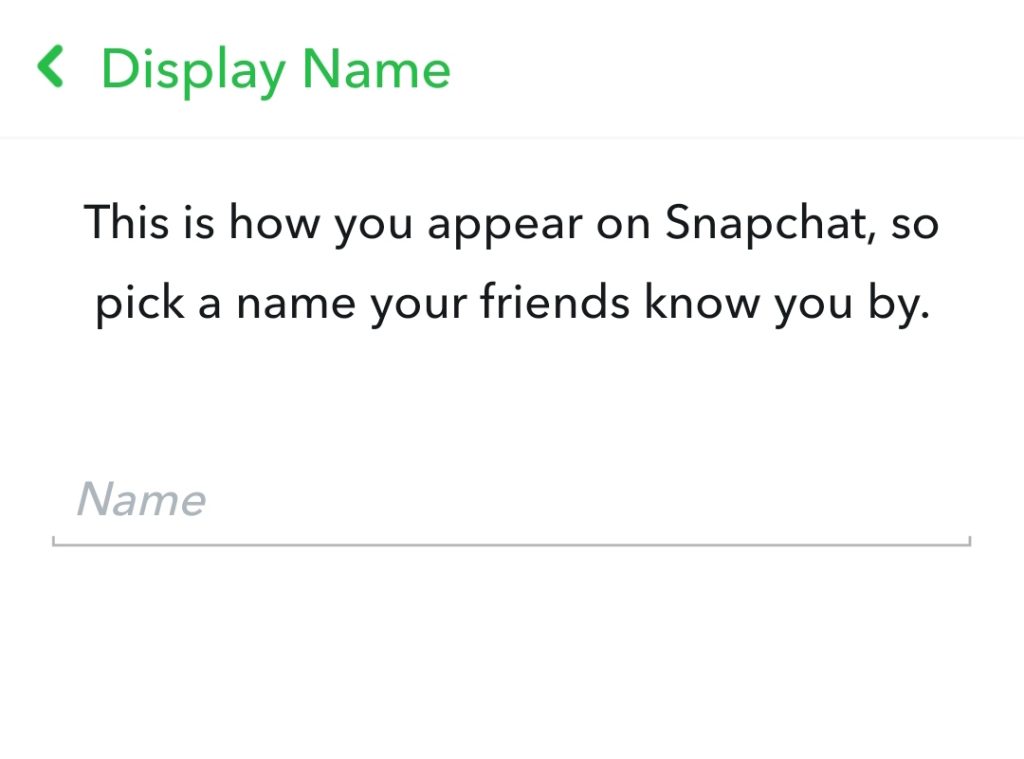 Once you have completed these steps, you will change your display name on Snapchat.
Knowing how to change your Snapchat username allows you to use a unique nickname that only your friends know. This will make it easier to find your contact list and help emphasize your personality. Changing your name is also an opportunity to get rid of anything intrusive attention and unwanted acquaintances, so this feature can be used repeatedly.
How to change someone else's nickname in the Snapchat app
If you want to rename another user who appears in the Snapchat contacts and chat list, you can do it as follows:
Open the chats menu.
Select the friend whose name you want to change, tap on the chat with him.
Press down once on the name of the person you would like to change.
Select the gear icon to go to settings for the person.
Select "Edit Name".
Finally, tap "Save".
Once you have completed these steps, you will change someone else's nickname on Snapchat.
If you suddenly decide to delete your Snapchat account, you should know that your account will be deactivated within 30 days and will be completely deleted after that date. If you switch to your account within 30 days, you will cancel the deletion process.
However, after you delete your account, your friends won't see you on the people list, so you can now create a completely new account and start it under a new name.
All you need to do is start Snapchat and choose the option to create a new account. You should also be aware that you won't be able to create a new account on the same email account for 30 days after completing the above operation.
That's all you have to know about the name changes on Snapchat.