The most straightforward way to check the number of subscribers a YouTube channel has is to visit the channel itself. There you will see it right below the channel name. Moreover, you can also find this number under the channel name when you open a video. I think it's pretty clear here.
It is a little more complicated if you want to know the exact subscribers count of any YouTube channel. The thing is, YouTube only displays the exact number of up to 1,000 subscribers. If the channel has, for example, 1356 subscribers, YouTube will display it as 1.35K.
And so on, in ascending order, you will see only a shortened version that includes three digits and the suffix K (thousand) or M (million) at the end. In that case, you won't find the exact number of subscribers even in the About tab.
As for your personal YouTube channel, these stats are available. To access it, you need to sign in to YouTube Studio, navigate to "Analytics," and click "See Live Count."
Let's look at how it all works in more detail.
How to see the number of subscribers on YouTube
If you want to know the number of subscribers of any YouTube channel, here's how:
On desktop
Visit YouTube and search for the desired channel in the search bar.
Here is the first place to see the number of subscribers in a shortened form.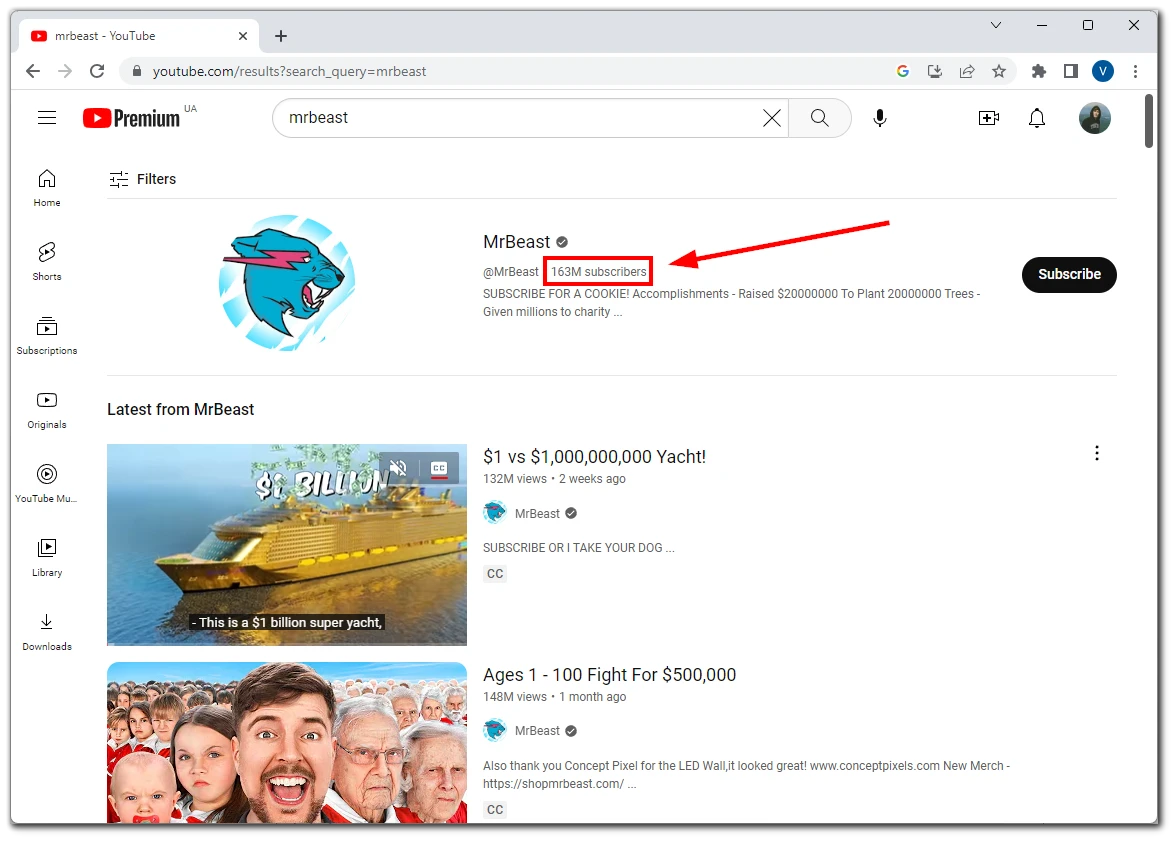 Then you can go to the channel and look under its name.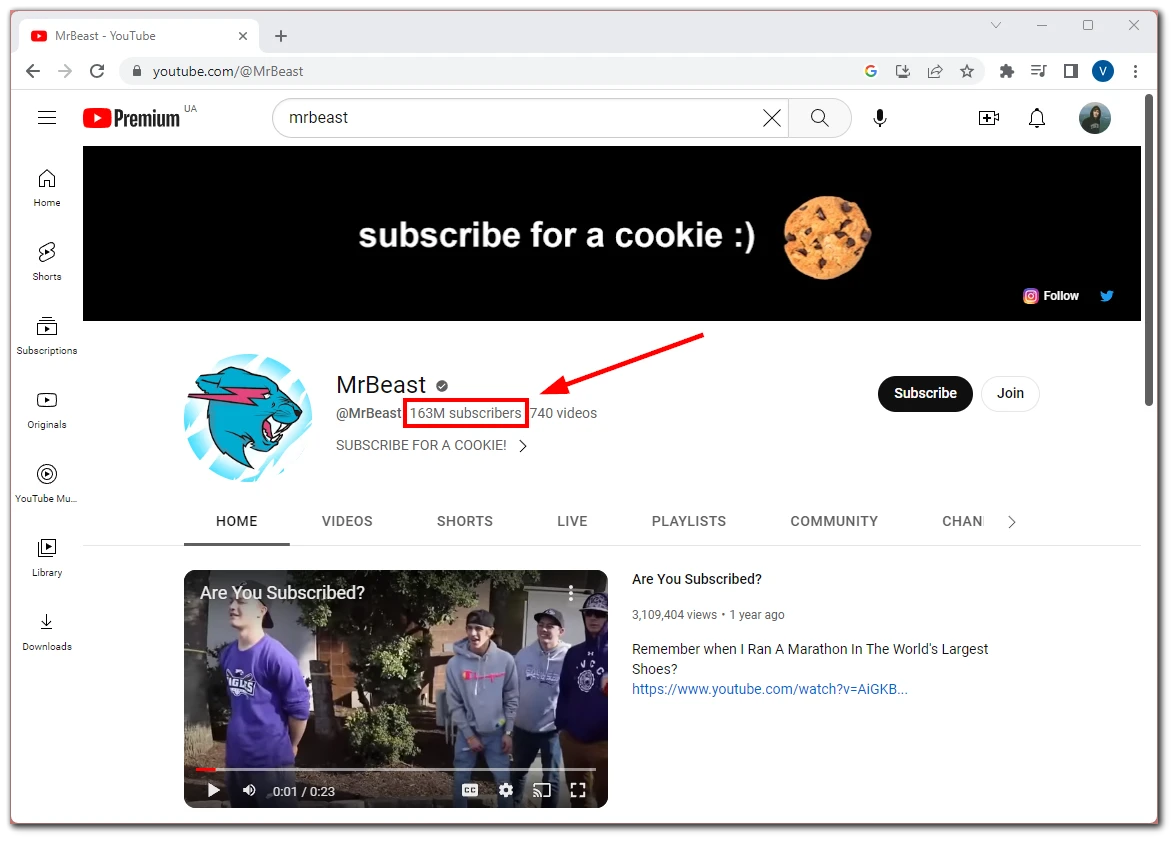 Finally, open any video and also look under the YouTube channel name.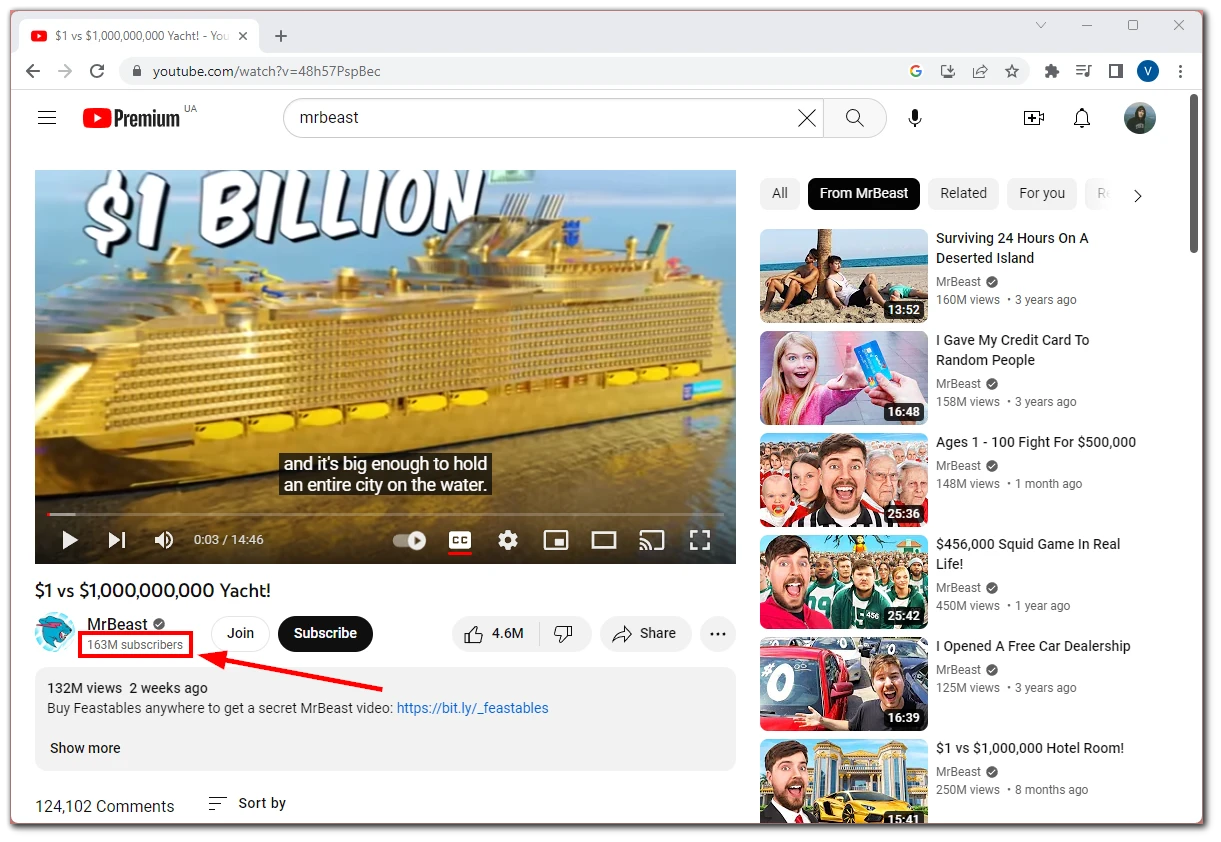 On mobile
The same thing is on YouTube mobile app:
Search for the desired channel; next to its icon, you'll find the number of subscribers.
Open the channel and look under its name.
Go to any video and look next to the YouTube channel name.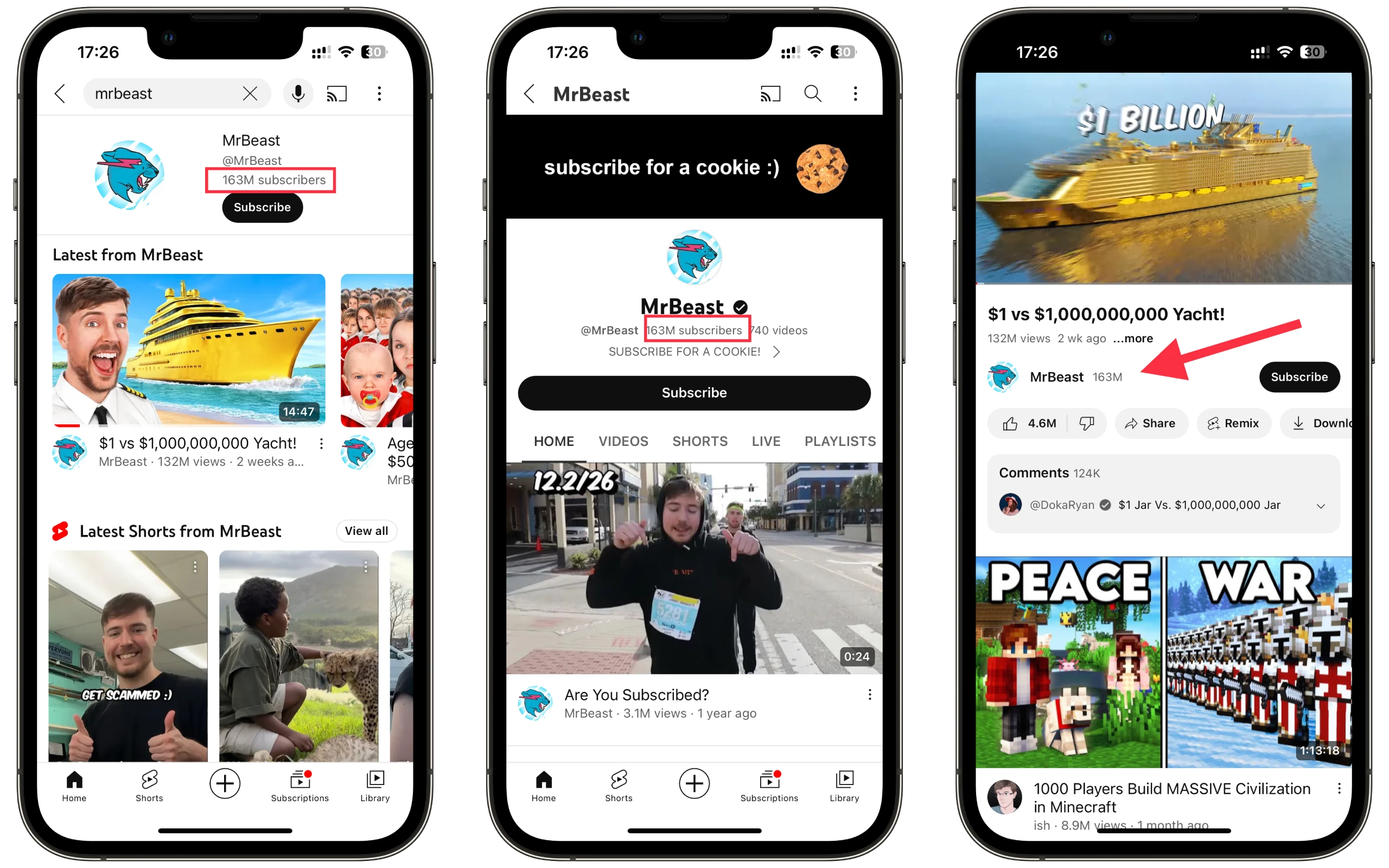 If you do not own a YouTube channel, there is no way to see the exact number of subscribers. As far as I know, even third-party analytics services can't provide you with such information.
You can only find the exact number of subscribers on your personal YouTube channel.
Where can I check how many subscribers I have on YouTube?
If you're a content creator and can access YouTube Studio, you can check your channel subscribers count. So do the following:
On desktop
Click on your profile icon at the top right corner and open YouTube Studio.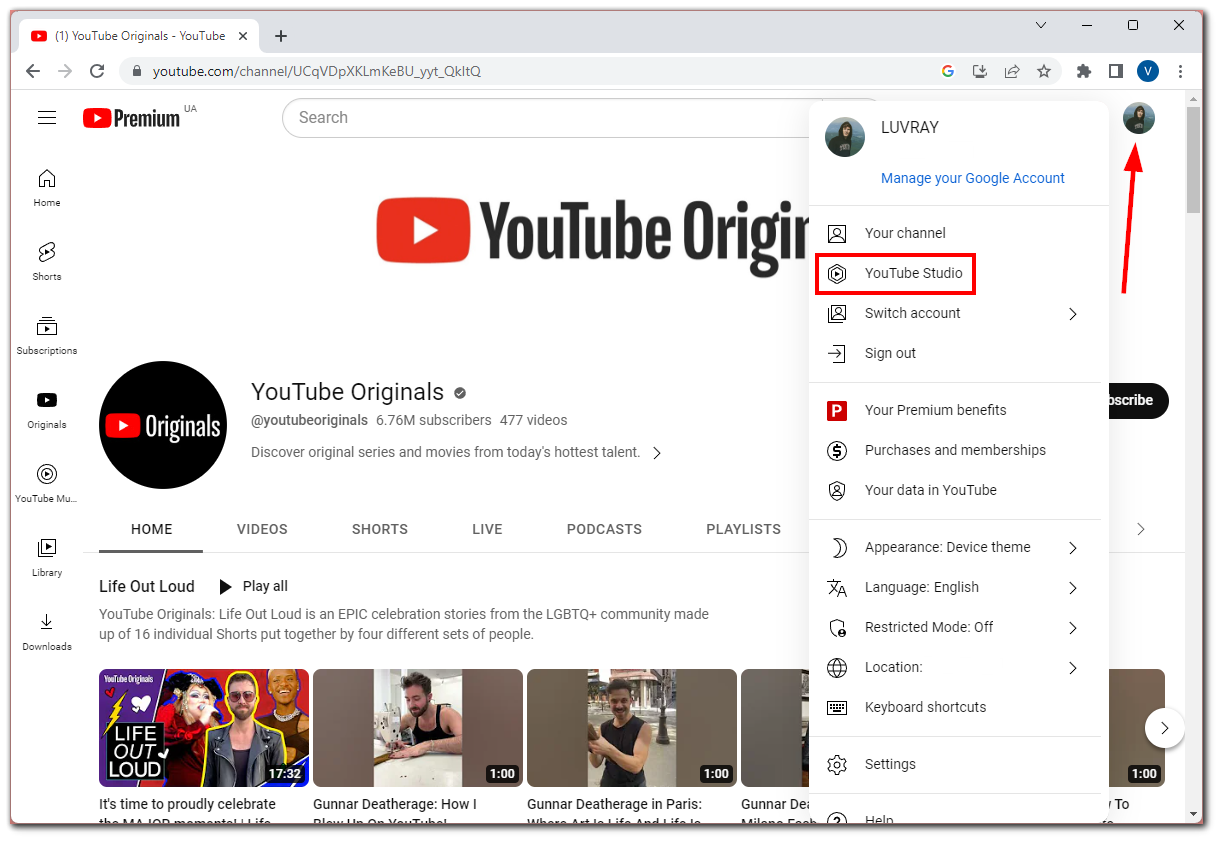 Then click on the hamburger icon at the top left corner and navigate to Analytics.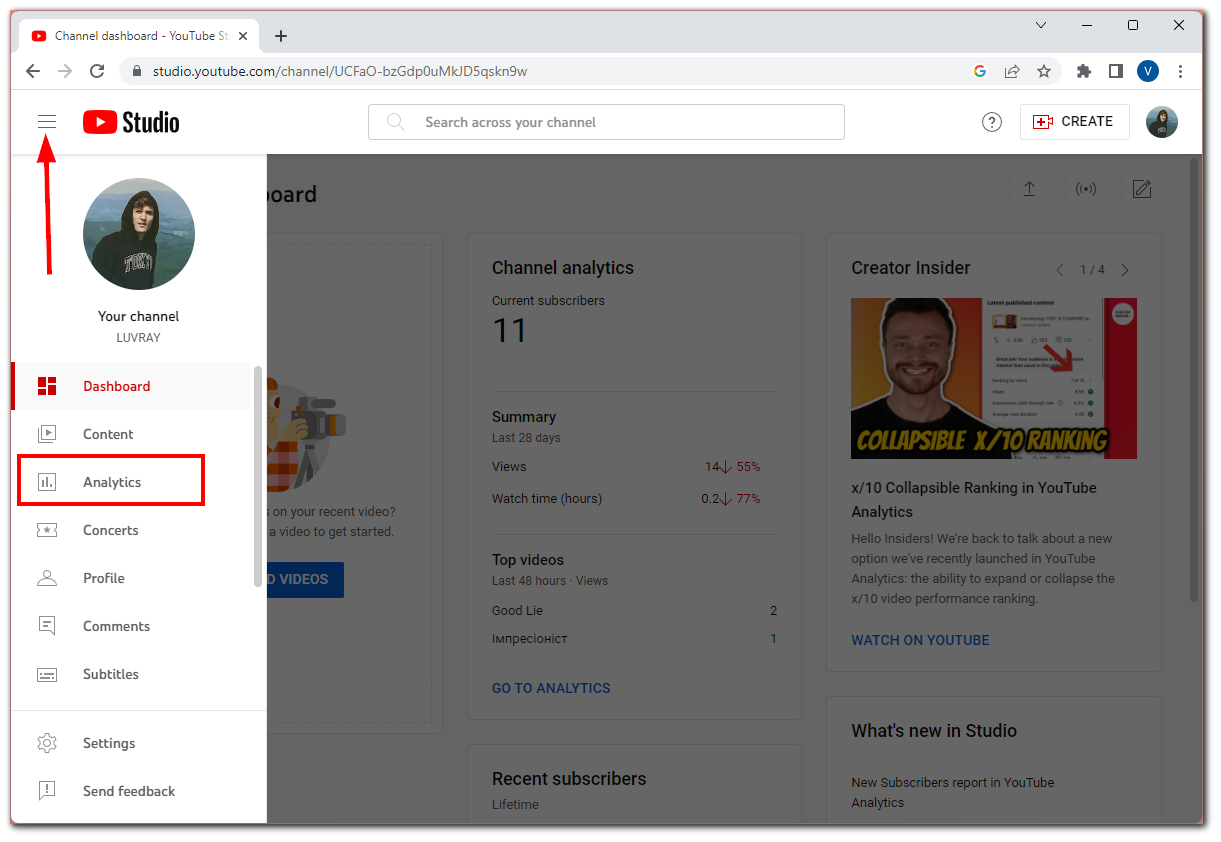 You can see your current number of subscribers under the Overview tab on the right side.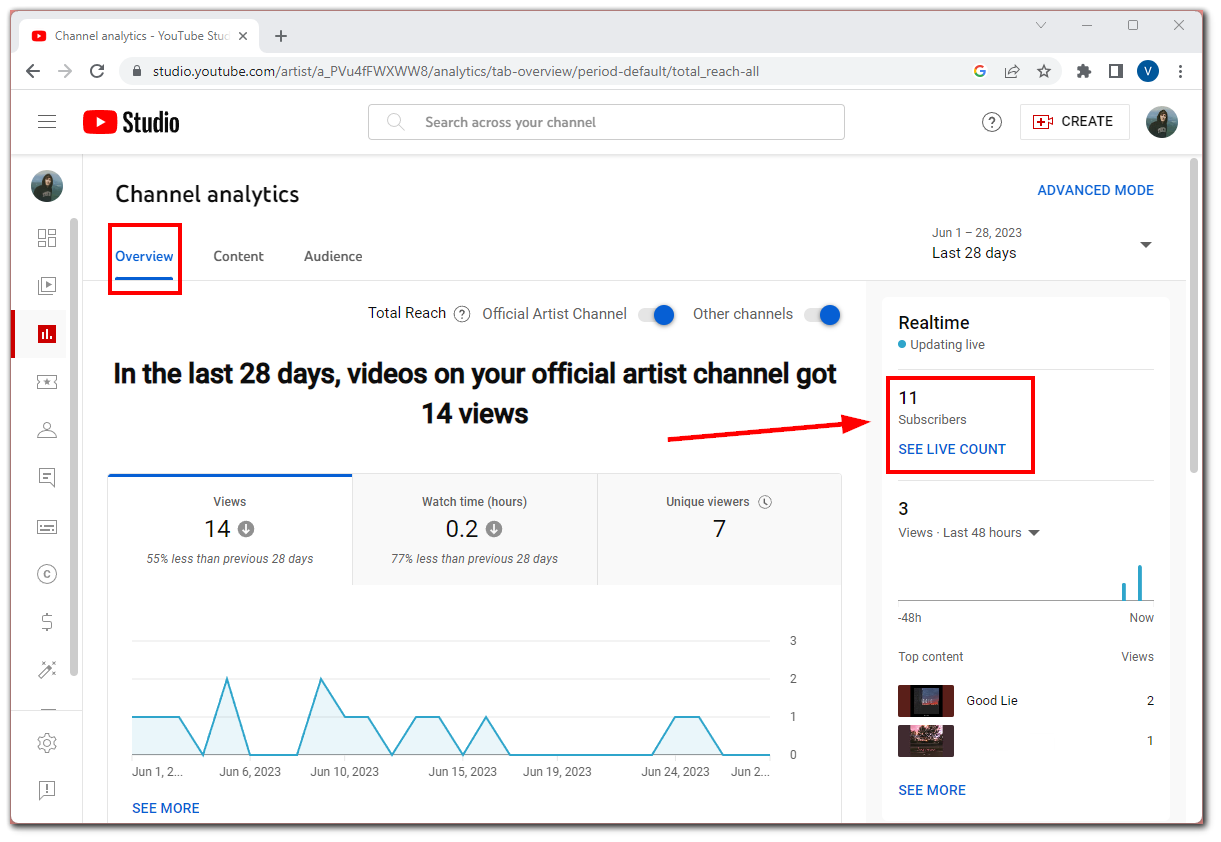 To see how it changes in real-time, click SEE LIVE COUNT.
Below you can see a graph of how the number of subscribers of your YouTube channel changed over a certain period. You can choose the appropriate interval and analyze it.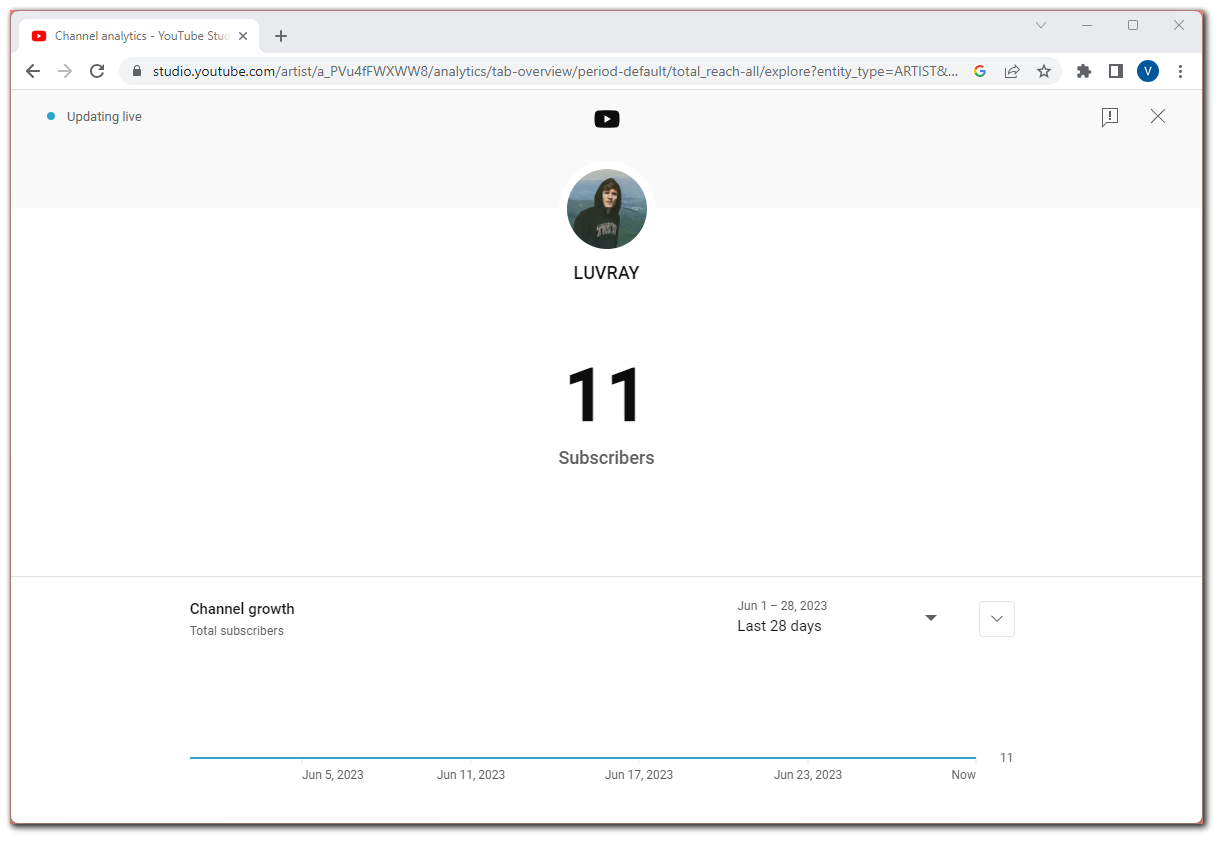 On mobile
You need to download and install the YouTube Studio app to use it on your smartphone.
Once done, sign in to your account.
You will see your total subscribers in the Dashboard tab.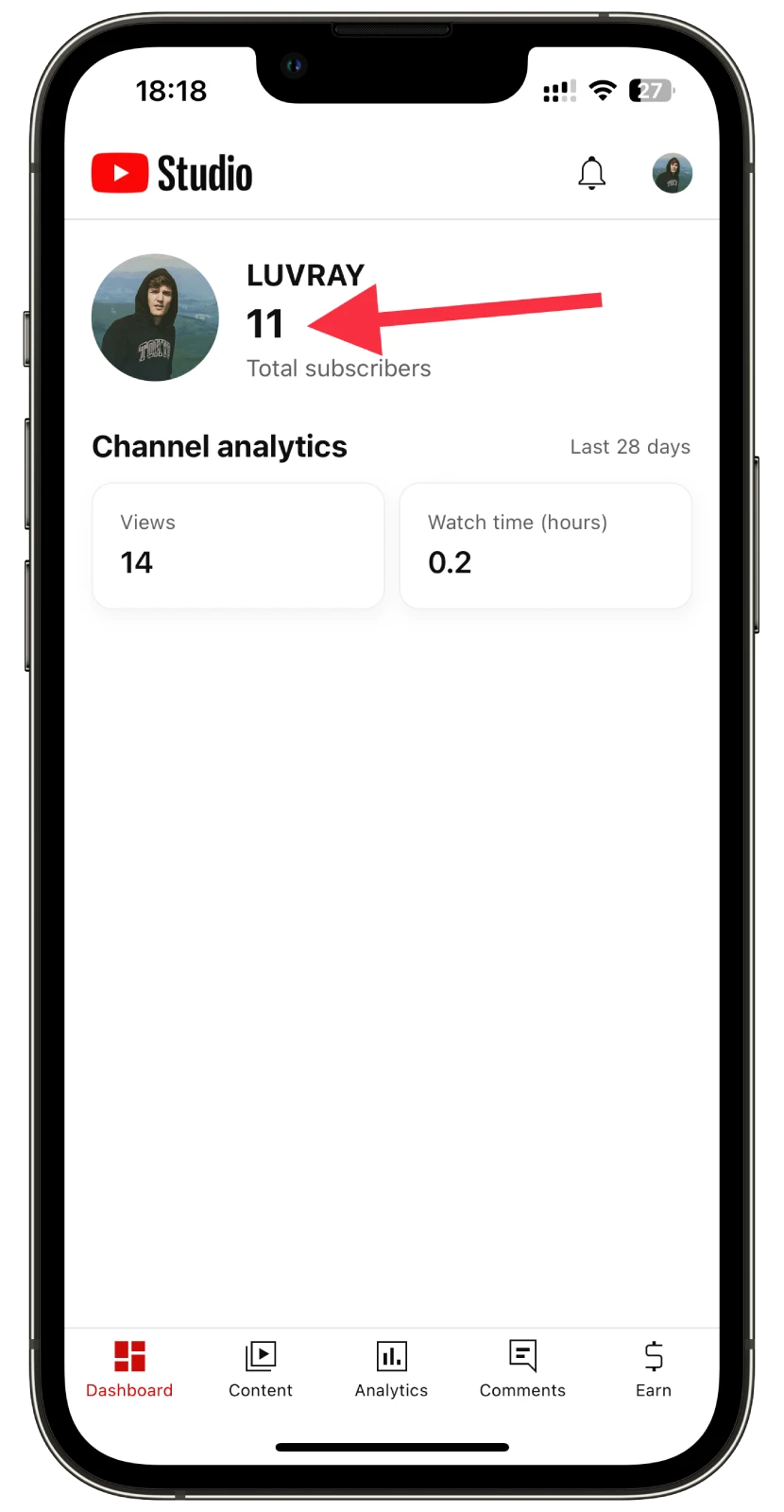 Unfortunately, the real-time option is unavailable on YouTube Studio mobile app.
Can I hide the number of subscribers on my YouTube channel?
Previously, you could find channels on YouTube where the number of subscribers wasn't displayed. The thing is that users could hide this data using the privacy settings.
But today, YouTube doesn't provide an option to hide the number of subscribers on a channel. Now the number of subscribers of any channel is open to all viewers and users of the platform.
However, YouTube occasionally rolls out new features and updates. It may well be that when you read this article, they have added this option again. So check your privacy settings.
Here's where this feature was located formerly:
Go to YouTube Studio and open Settings.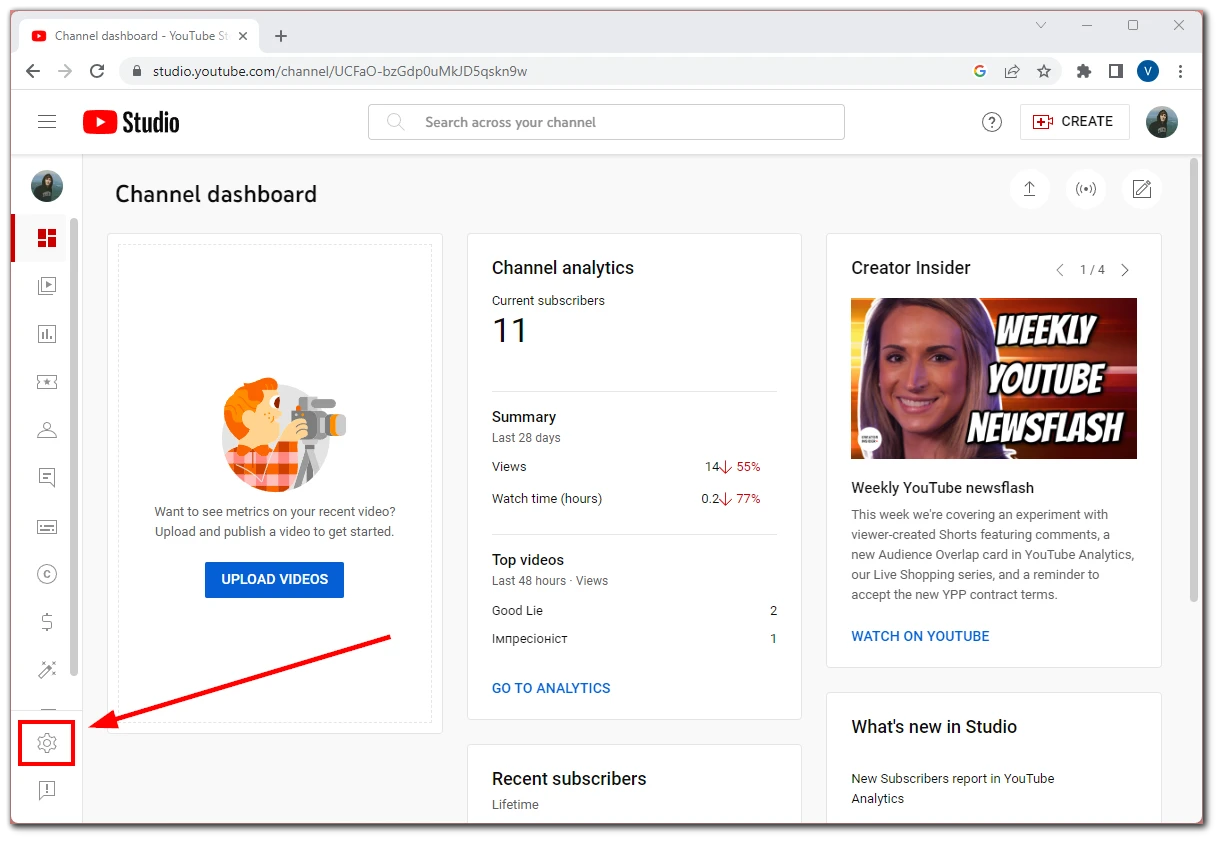 Next, navigate to the Channel tab and select the Advanced settings section.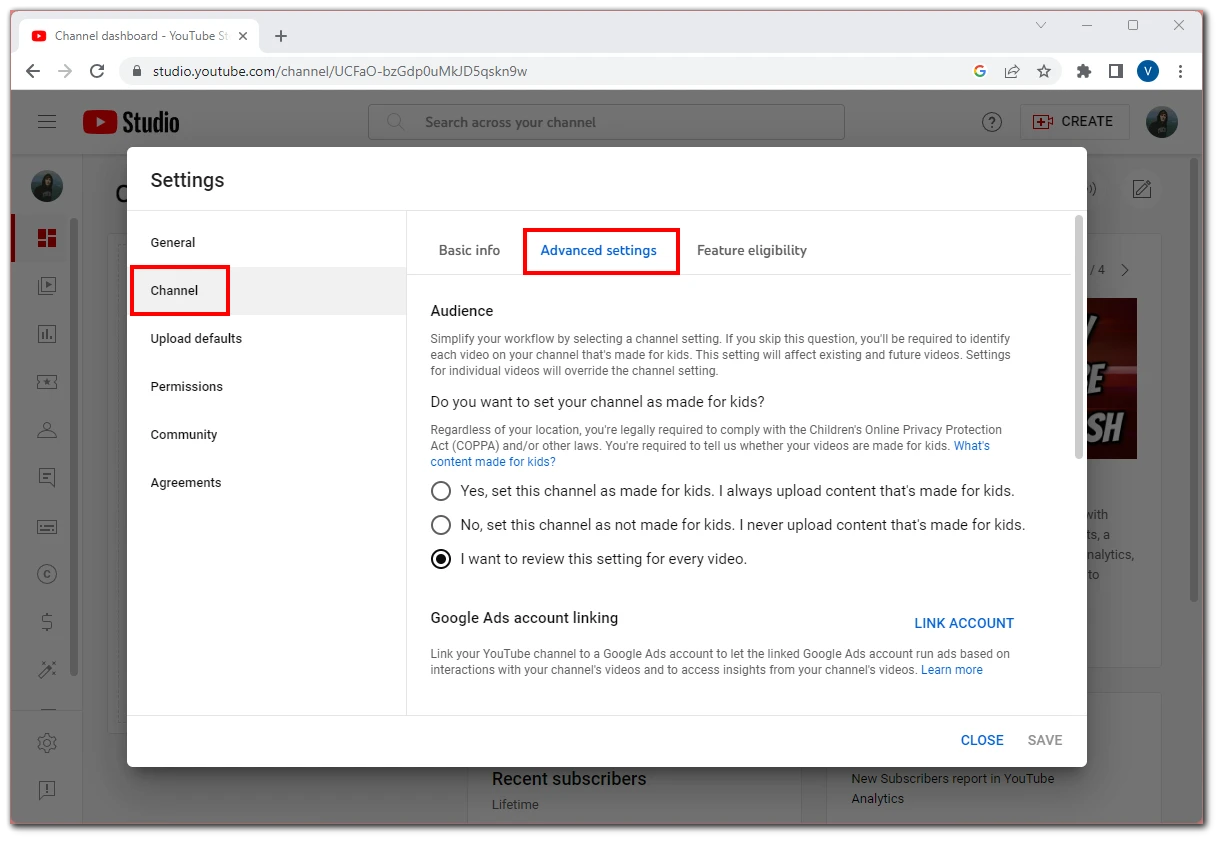 Here scroll down. Maybe you'll find the subscribers hiding option.
After applying the setting, don't forget to save.
How many subscribers do I need on YouTube to start getting paid?
To start monetizing your YouTube channel and earn money from your videos, you need to meet specific requirements set by YouTube's Partner Program.
You need at least 1,000 subscribers on your YouTube channel.
Your videos must have accumulated at least 4,000 watch hours within the past 12 months or 10 million valid public Shorts views within the past 90 days.
You must agree to and follow YouTube's Community Guidelines and Terms of Service.
Once you meet these requirements, you can apply to join the YouTube Partner Program. If your application is accepted, you'll gain access to various monetization features, such as displaying ads on your videos, earning revenue from YouTube Premium subscribers, and participating in the YouTube Partner Program's other monetization options.