Most modern applications have started to consume more and more data. This is because applications use more and more network functions, such as downloading statistics, sending data to a server, or simply searching the Internet for information you need. Of course, this will not be a big problem if you use home WiFi or an unlimited data package. In that case, you don't have to worry about how much data your applications consume. However, if you use a mobile operator that limits consumption, you must ensure that some applications do not take too much.
For this purpose, iPhones have a handy function that allows you to monitor data consumption. You can go to the statistics on consumption directly from the settings of your iPhone. However, there are some limitations here. For example, the statistics are recorded for mobile data, not WiFi. You also need to consider that statistics are recorded for specific time intervals, so you must reset statistics from time to time to accumulate new data. Let's take a closer look at how it works and what you need to do.
How to see data usage for a specific app on iPhone
If you've noticed that you don't have enough of your data packet for a month and the Internet stops working too fast, it might be a good time to check the data consumption of specific applications. It is often the case that an application that you do not expect is eating up too much data. To find out about this, you need to:
On your iPhone, go to Settings.
Then select Mobile Data.
Now scroll down a bit, and you'll see a list of all your apps and the data they consumed during the Current Period.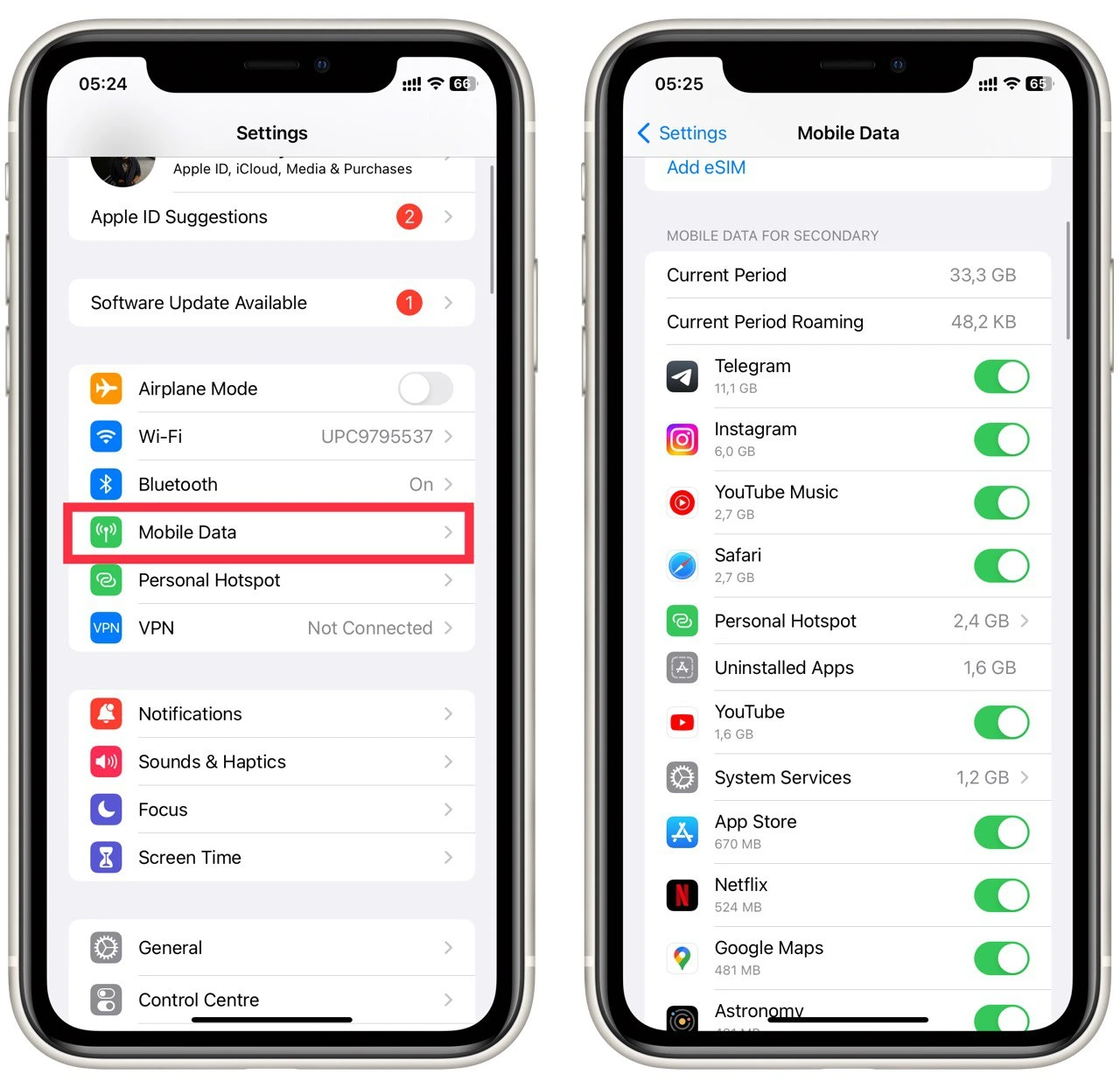 Please note that the data is recorded only for the current period and only for the SIM card you have set as the default for data transmission. Also, if you do not find any system applications here, you should go to the System Services tab. Most likely, the information about them is located there. I also advise you to pay special attention to how much data the Personal Hotspot function consumes. Usually, this number might surprise you if you often share the Internet with your loved ones.
How to block app data consumption on my iPhone
Let's discuss your next step if you notice that some application is consuming too much data in the current period. In that case, you can disable the data consumption of that app in your iPhone's mobile data settings. This will be pretty handy because you won't have to turn off the Internet entirely, but you can significantly reduce your mobile data consumption if you turn off all apps that consume too much data but don't do you much good. To do this, you will need the following:
Go to your iPhone Settings.
Select Mobile Data.
In the list, find the app you want to disable from mobile data and turn off the switch, so it turns gray.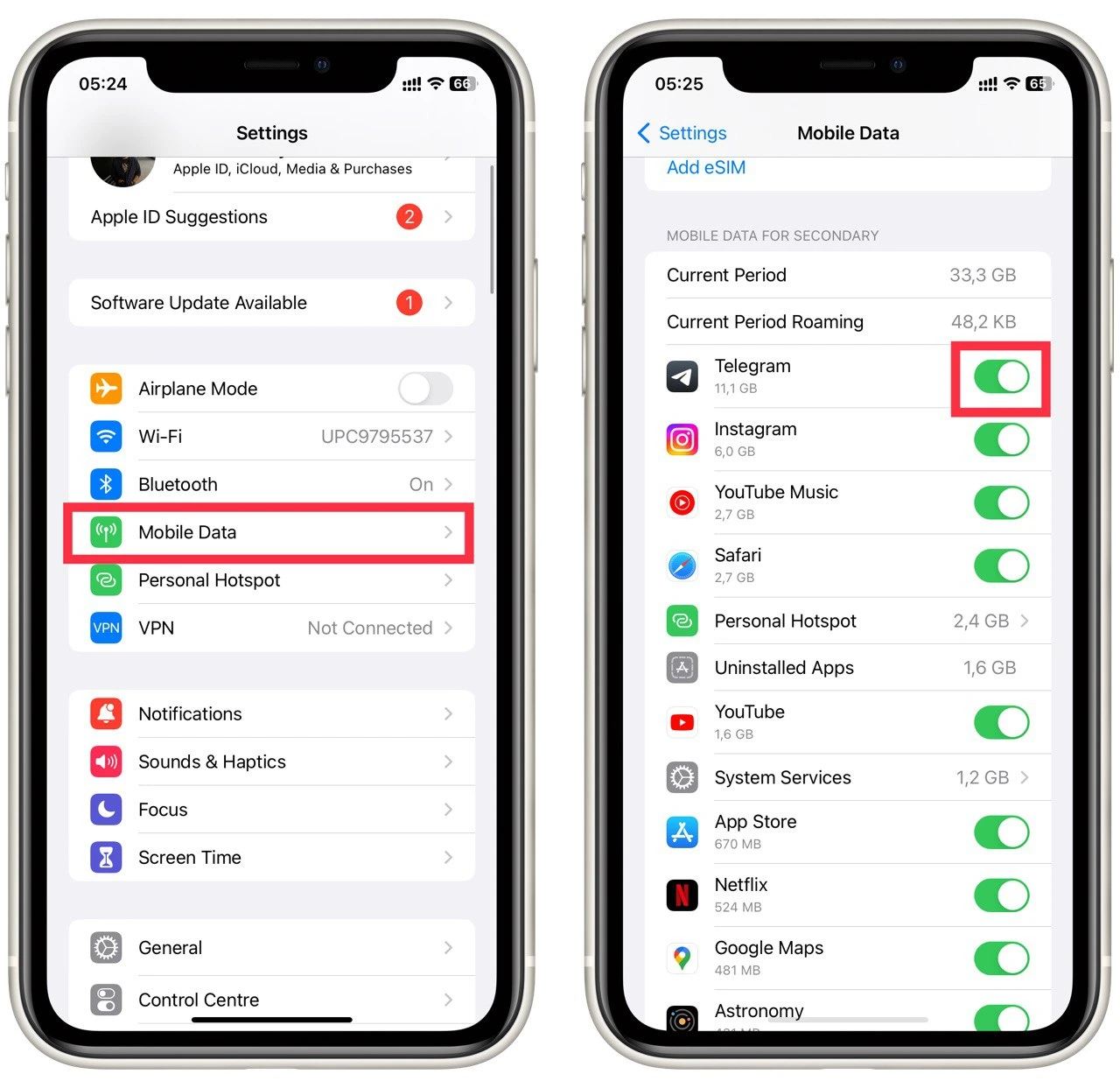 Note that you can also disable mobile data in the settings of a particular app in Settings. I would also advise you to disable apps in the background right away. This will help you save data and resources on your iPhone, as apps won't steal your power when you're not using them.
How to reset my iPhone's data consumption statistics
The next step you will have to resort to getting accurate data is resetting the record statistics. The data consumption is recorded only for the conditional Current Period, which starts by default from activating your SIM card. To reset it and start a new recording, you need the following:
Go to Settings.
Select Mobile Data.
Scroll to the bottom and select Reset Statistics.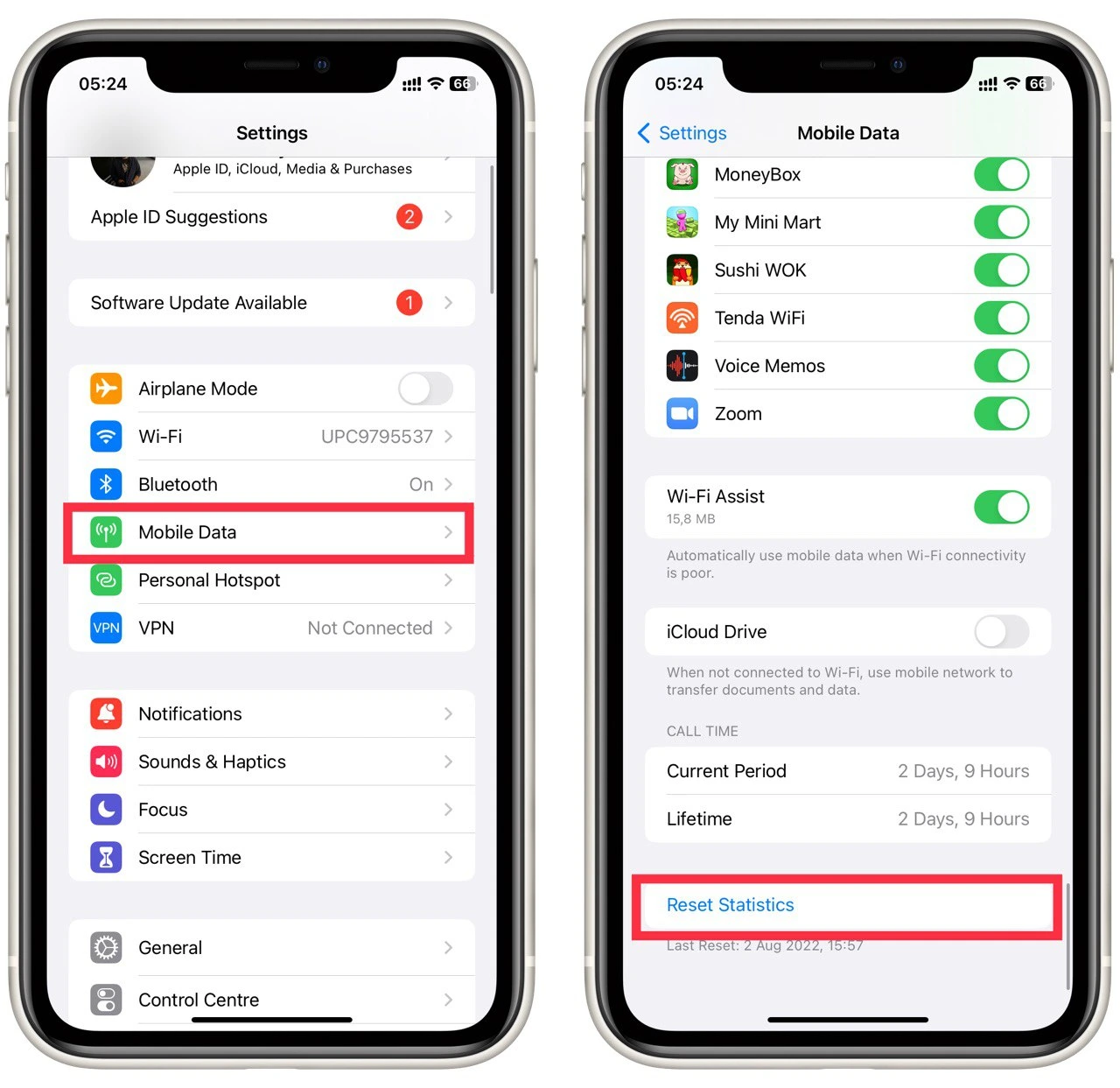 Also, here you can see the Last Reset tab, which shows you when you last reset to within a minute. Also, as mentioned above, you can enable or disable iCloud to reduce the data. I recommend disconnecting unnecessary applications from the internet and resetting your settings. After that, you can get data on how much each app consumes in the period you want. You can reset statistics this way at least every hour. You will not have any limits.