If you're an eBay user, you may have chosen a username when you signed up. In many cases, the username is created with a portion of your email address, which can result in an unmemorable and generic username. After that time, you may have since changed your mind and want to choose a different, more personalized username. In the case of eBay, you can change the name whenever you want with some restrictions.
How to change your eBay username on desktop
Changing your eBay username is a straightforward process that can be completed in just a few easy steps. Here's a step-by-step guide on how to change your eBay username on a desktop:
Open your web browser, go to eBay.com, and sign in to your account.
Once you're logged in, click on your username in the upper left-hand corner of the screen to open the drop-down menu. From there, select Account settings.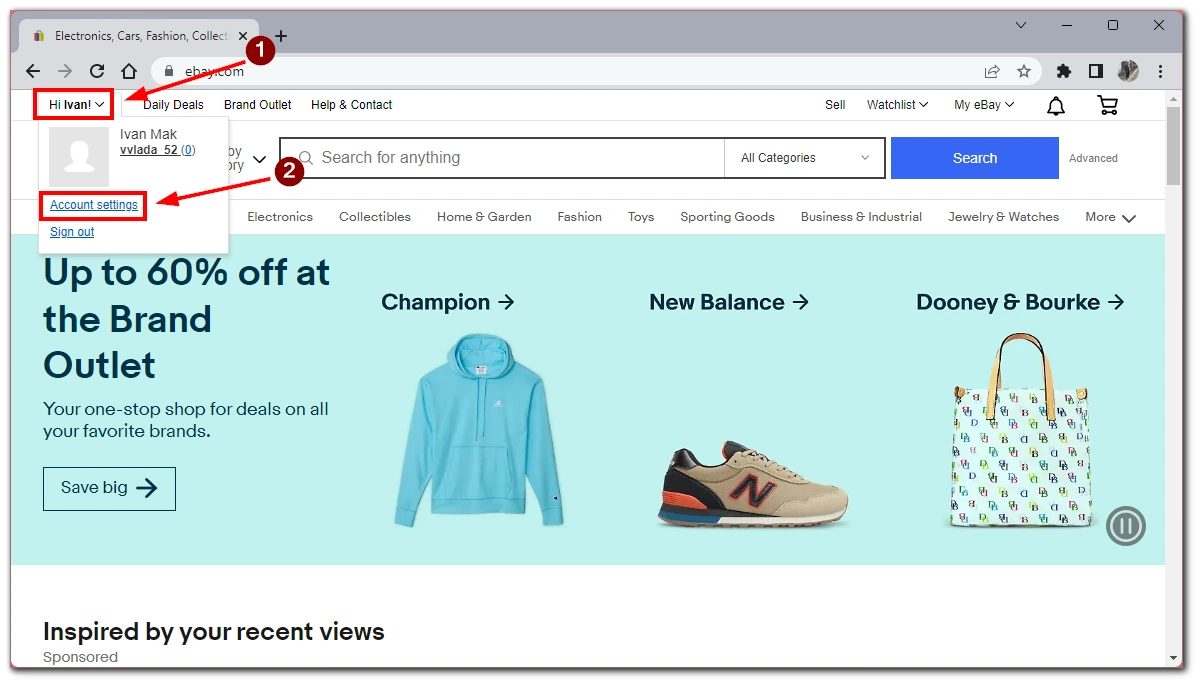 Then click on Personal Information.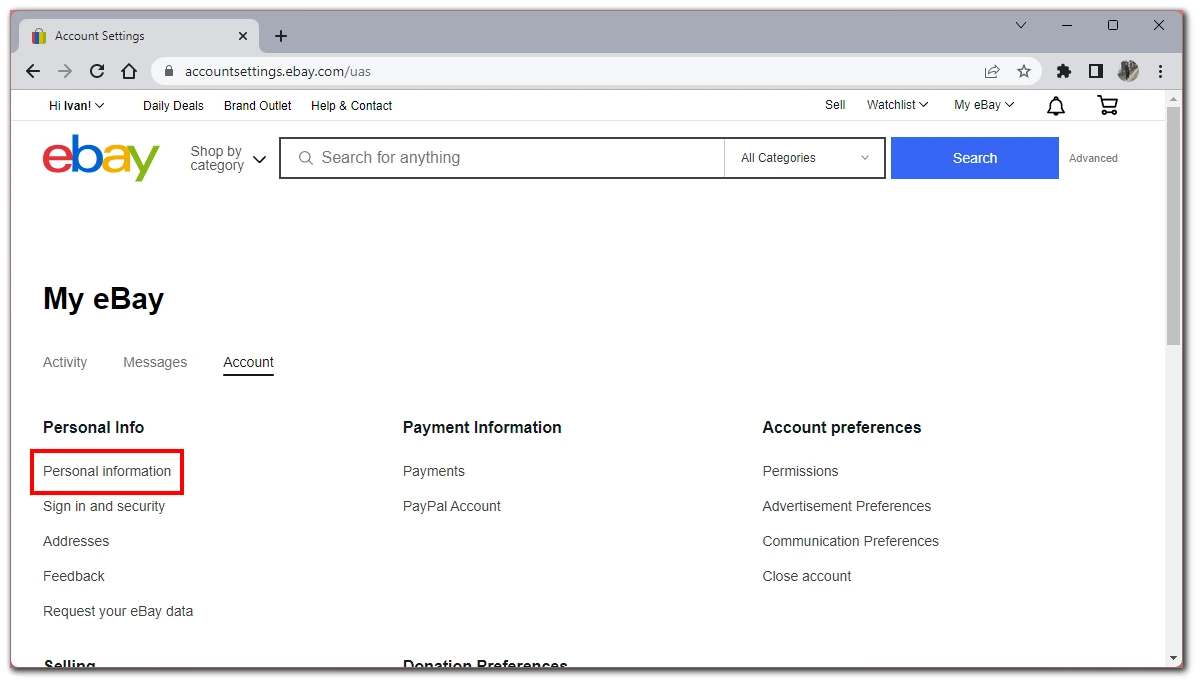 Locate the Username section on the Personal Information page and click the Edit button next to your username.
eBay will ask you to enter a new username that complies with eBay's guidelines.
Once you have entered your new username, click on the Save button.
eBay will then check if your new username is available. If it is available, your username will be changed immediately, and you will receive a confirmation message. If it is not available, you will need to choose another username. Remember to follow eBay's guidelines when choosing a new username and update your eBay store and listings with your new username to ensure buyers can find you easily.
How to change your eBay username on a mobile app
Shopping and selling on eBay through the convenience of the mobile app for iPad can be a delightful experience. However, while the app provides users with many features, it has limitations. One such limitation is that changing your username within the app is not an option.
You will see your email and phone number if you navigate to the Settings and Account Info section. Changing your username through this section of the app is not possible. So, what should you do if you want to change your username? Fortunately, there is a way to do it through your mobile browser.
When using your mobile browser to change your username, it is important to switch to desktop mode. The mobile app does not allow users to change their usernames, but the desktop mode in your mobile browser can provide access to this feature. After that, you can follow the instructions described above.
What are the restrictions to changing a username on eBay
When it comes to changing your eBay username, there are certain restrictions and guidelines you need to follow. Once you change, your username will appear across eBay's entire platform, including your account information and feedback score.
When creating a new username, you must ensure it meets eBay's guidelines. Your new username must have at least six characters and can include letters, numbers, and some symbols. However, it's important to note that you can't add spaces or use certain special characters in your username. These characters include @, &, ', (, ), <, and >.
It's also essential to remember that you can only change your eBay username once every 30 days. So, choosing a username, you'll be happy with for the next month is crucial.
Sometimes, eBay may restrict your ability to change your username altogether. For example, if you've recently changed your email address or linked accounts, eBay may prohibit you from changing your username for security reasons.
Who can see your username on eBay?
Your username on eBay is visible to other eBay users across your account. When you buy or sell items on eBay, your username appears alongside any feedback you receive. Additionally, if you're a seller, your username appears on your eBay account's listings, store pages, and other areas.
Moreover, when you interact with other eBay members, your username will appear in messages and comments. Choosing a username that you're comfortable with is essential since it will be visible to other eBay users across the platform.
It's also worth noting that eBay has strict policies to ensure that usernames do not violate any copyright, trademark, or intellectual property rights. eBay may remove or require users to change their usernames if they violate these policies. Therefore, it's important to choose a username that does not infringe on the rights of others.