Amazon serves millions of customers worldwide. As a multinational company, it supports multiple languages, allowing users to shop in their preferred language. So if you struggle to navigate Amazon's website or app in a language that's not yours, you can easily change it.
You can do this intuitively using the website or app settings. However, there is one limitation that you need to be aware of. Amazon's language options are region-dependent, meaning that not all languages are available in every region worldwide. Therefore, checking if your preferred language is compatible with your region before making any changes is essential.
Well, let's look at how to change the language on Amazon in more detail.
How to change the language on the Amazon website
If you want to change the language on the Amazon website, you can follow these steps:
Open a web browser on your PC or laptop and go to amazon.com.
Then hover over the Flag icon to the right of the search box.
After that, the language drop-down menu should appear.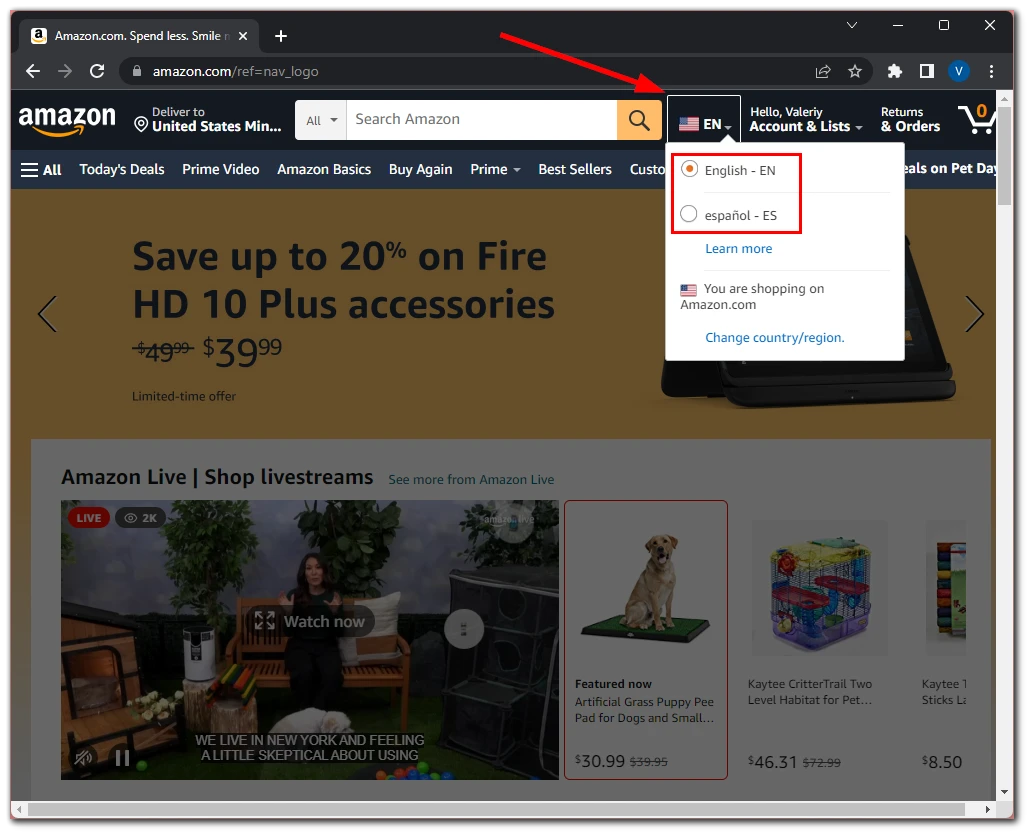 Select the language you want to use.
Don't forget that the options might be limited depending on your region. For example, you can only choose English and Spanish if you have chosen the United States region.
How to change Amazon's app language
If you want to change Amazon's app language on your mobile device, you can do the following:
Open the Amazon app on your iPhone or Android and go to the hamburger tab.
After that, scroll down and expand the Settings menu.
Select Country & Language.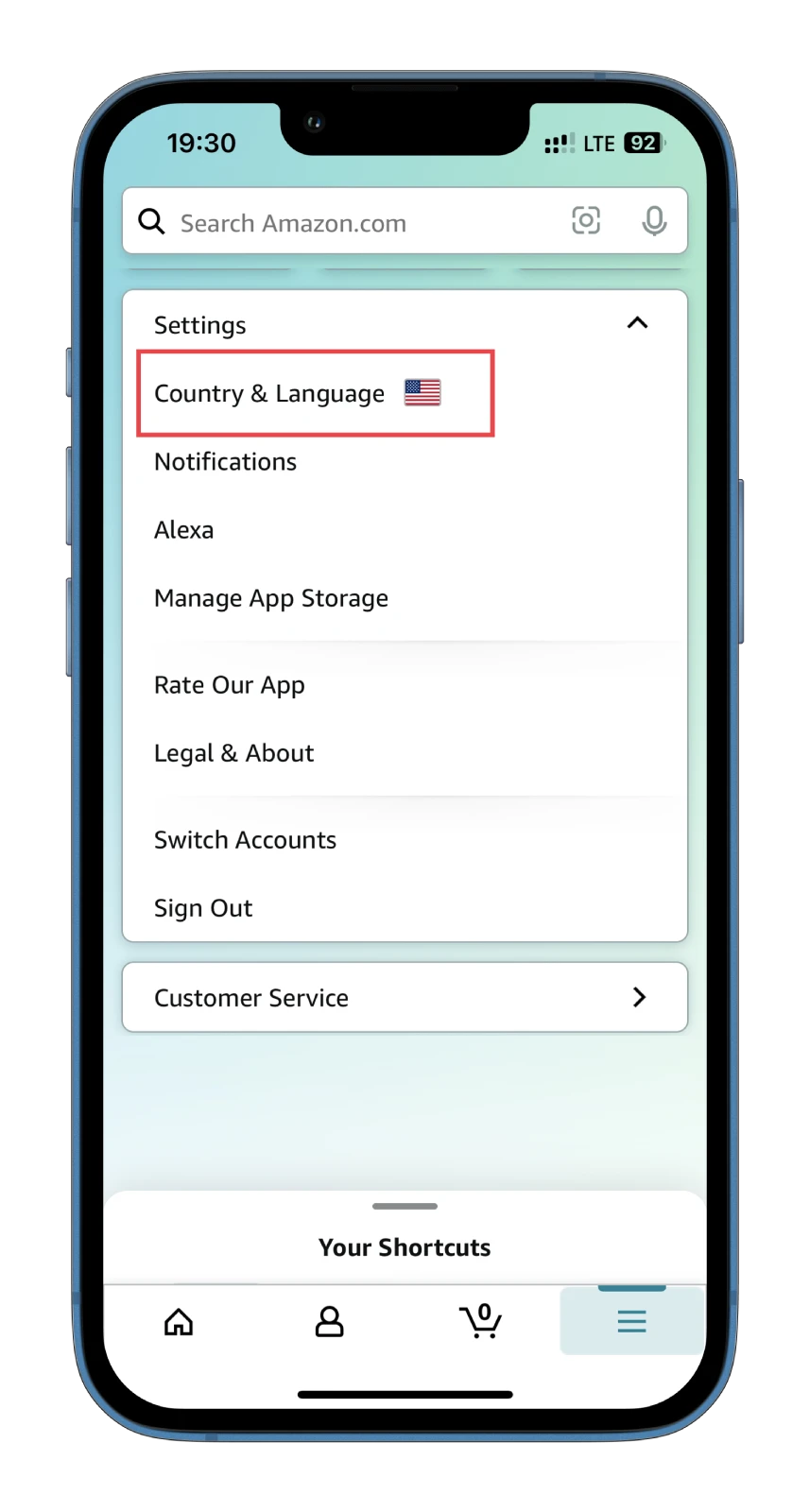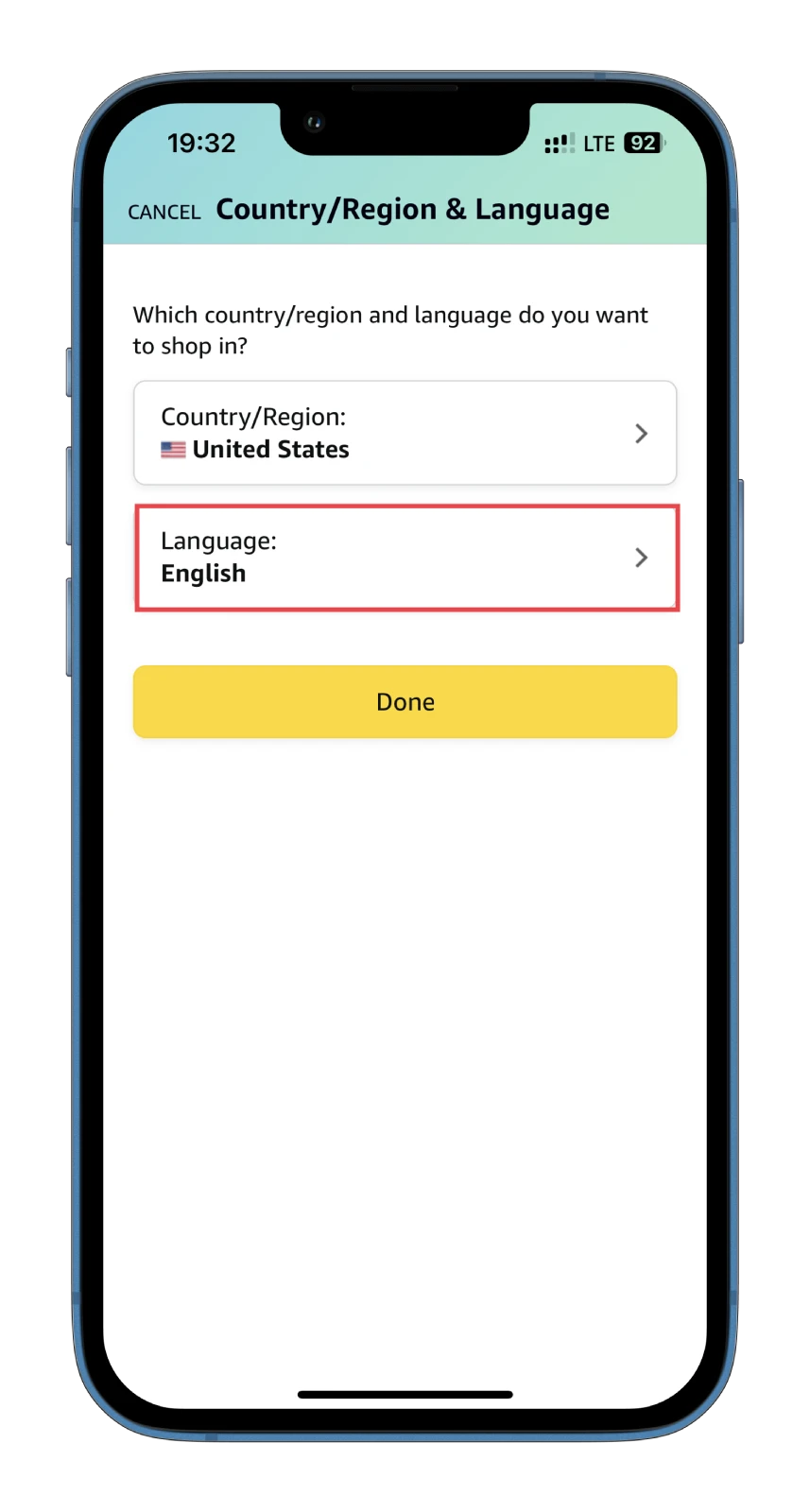 Choose the one you want to use and go back.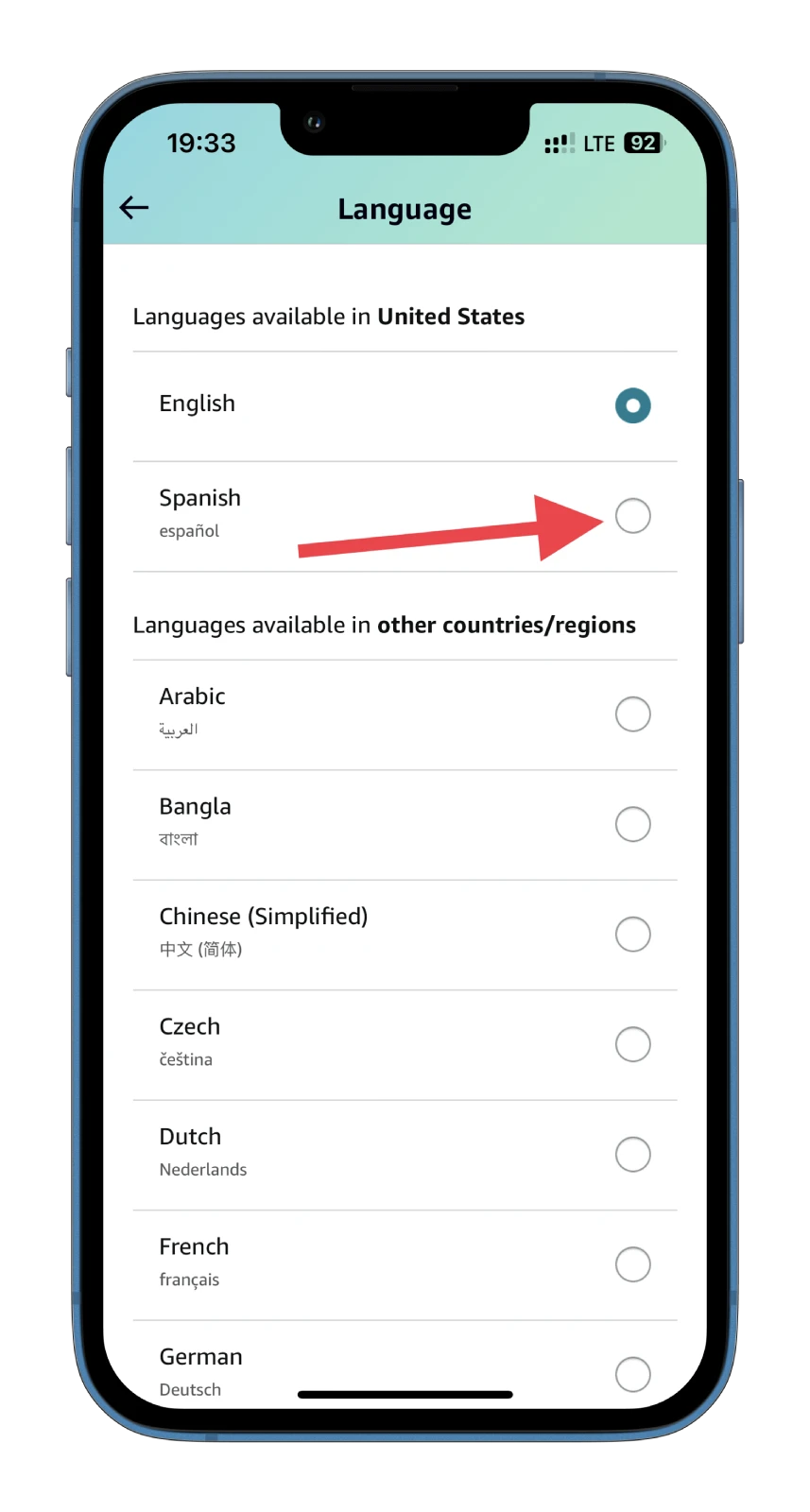 Finally, tap Done to confirm changes.
The app will change the language instantly. This means that you won't have to re-enter, and you can continue to use it and search for the products you want as if nothing had happened.
What if my language doesn't exist on Amazon?
If your preferred language is unavailable on Amazon, unfortunately, you won't be able to use Amazon in that language. Amazon only supports a limited number of languages, so it's possible that your language may not be included in the list of available options.
In this case, you can use a translation tool or browser extension to translate the webpage to your language. However, remember that the translations may not always be accurate and may affect your shopping experience.
You can also contact Amazon's customer support and request that they add your language to their list of available options. While there's no guarantee that Amazon will accommodate your request, it's always worth trying to reach out and see if they can assist you in any way.