Today, you can find almost any tune or song that official music distributors have uploaded on Spotify. However, you can also use the app as a simple player for tracks that you already have on your device. In other words, you can download local songs from your smartphone or PC, add them to your playlists and listen to them without an Internet connection.
There is one requirement, though. This option is fully available without subscription only on the Spotify desktop version. You'll need to buy a Spotify Premium to use this trick on mobile devices. You should also be aware that this music will only be available to you personally. Other users won't be able to find and listen to it.
So let's take a closer look at how to upload local files and songs to Spotify.
How to add local music to Spotify on a PC
Many people use the web version of Spotify on their computers. But you won't be able to upload your local music files to your browser. So you need to install the Spotify app anyway.
Once you've done it, follow these steps:
Launch Spotify and sign in to your account.
After that, click on your profile icon and select Settings.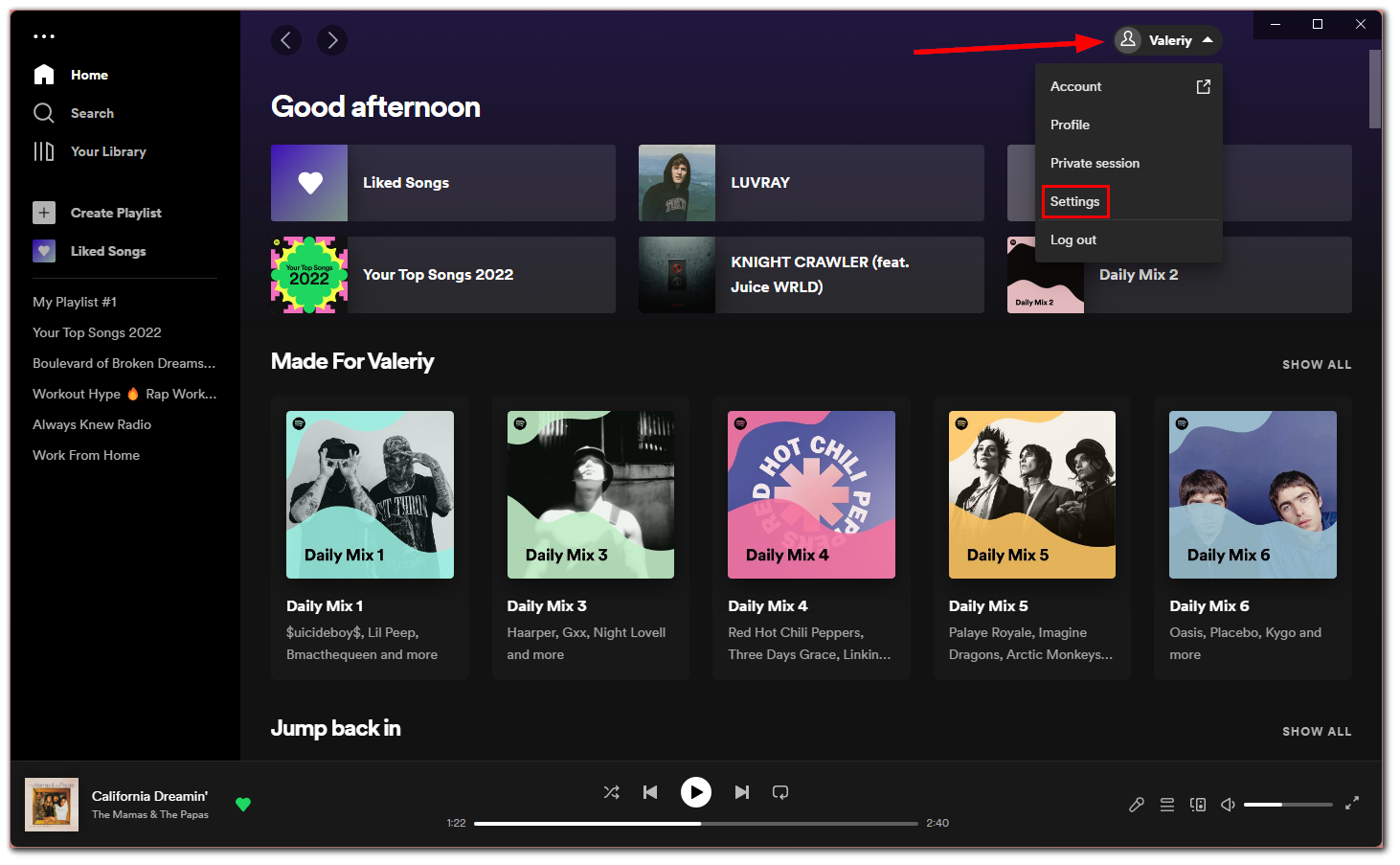 Scroll down to Local Files and enable Show Local Files.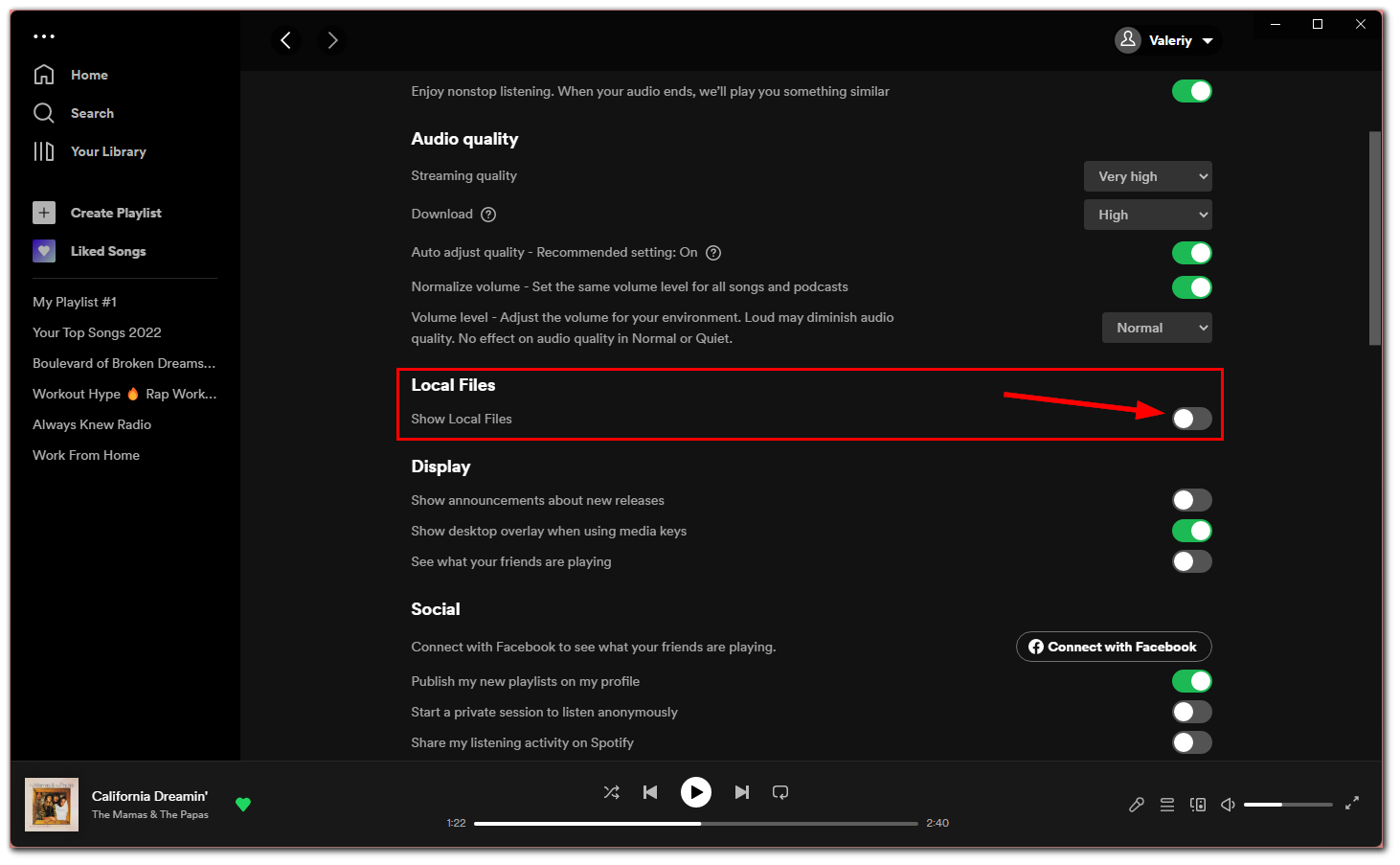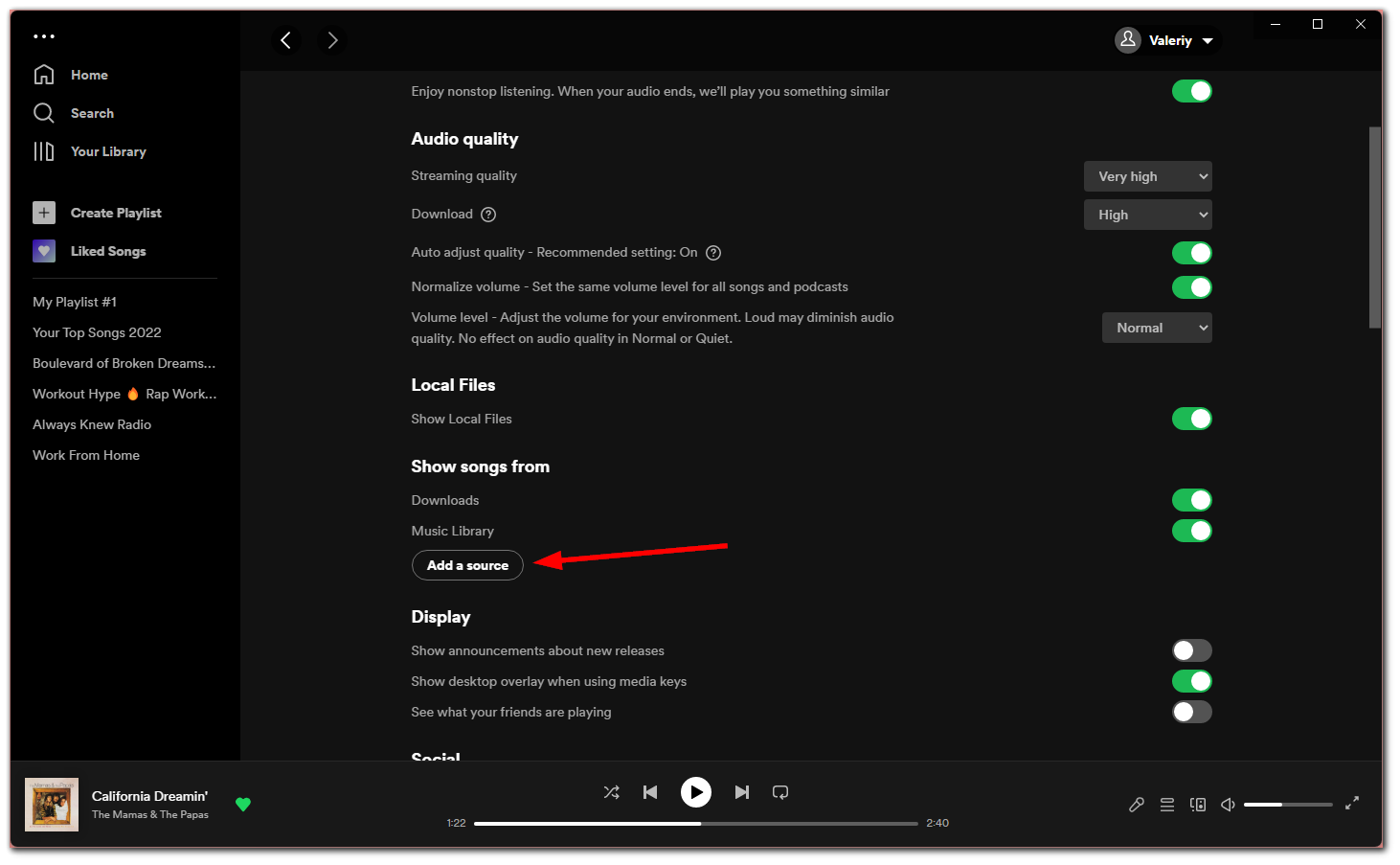 Select the folder where your local songs are stored and click OK.
Now go to Your Library. There you should see the automatically created playlist called Local Files.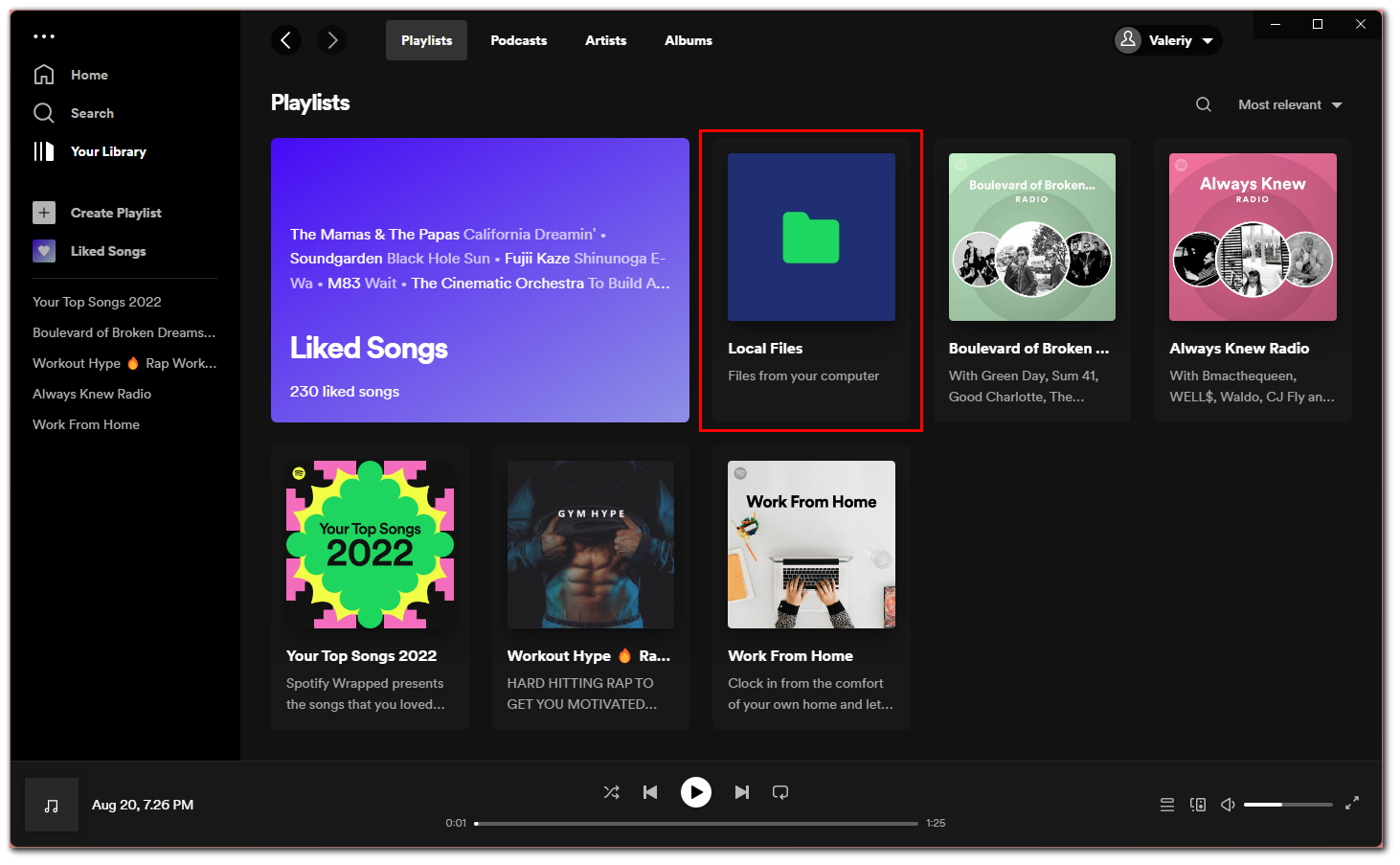 You will see all the music files stored in the folder you selected earlier. Also note that you can only add .mp3, .mp4, and .m4a files.
How to add local songs to Spotify mobile app
If you want to upload songs stored on your iPhone or Android to Spotify, you can follow these instructions:
Open Spotify on your smartphone and go to Settings.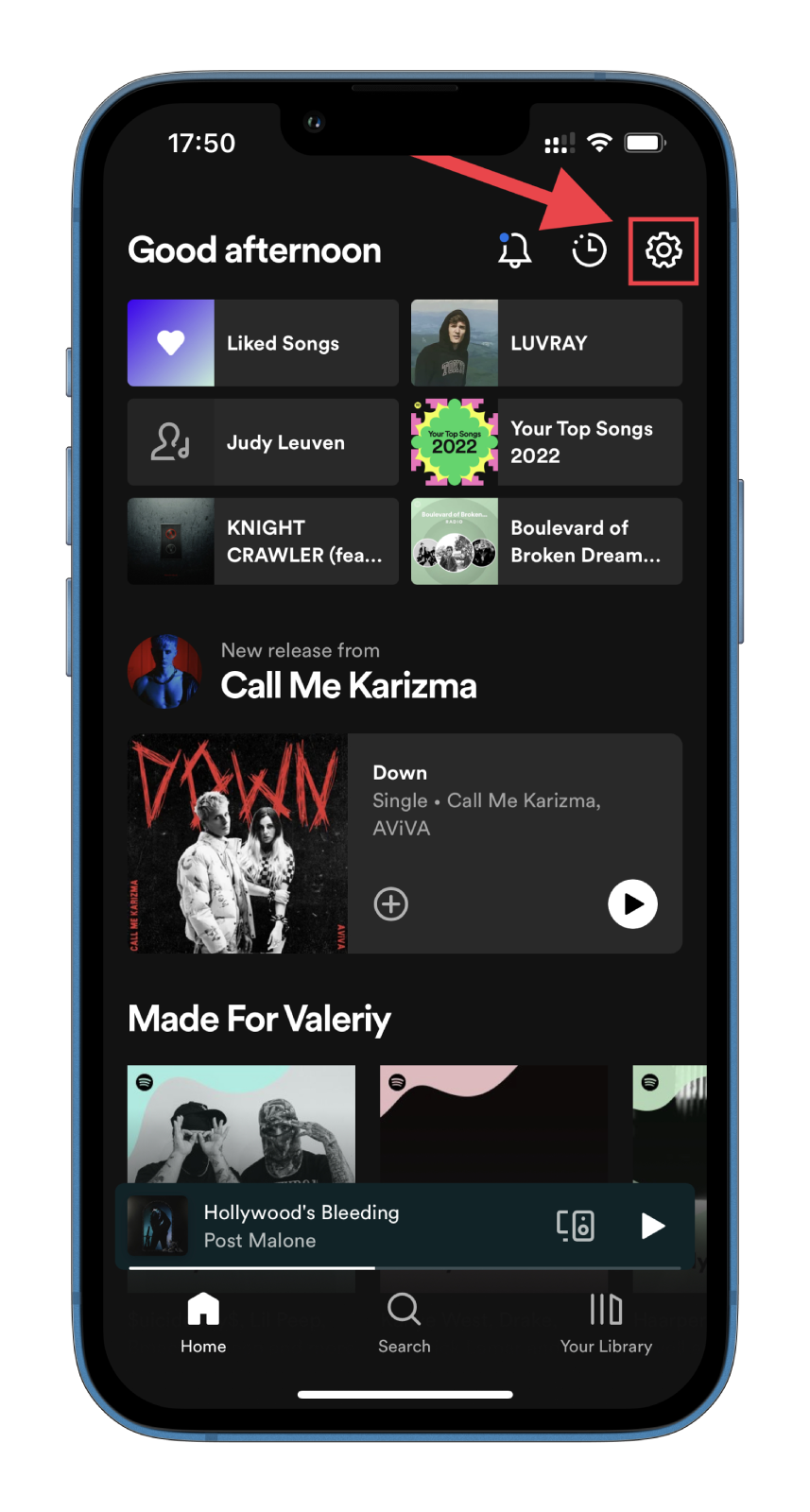 Then scroll down and select Local Files.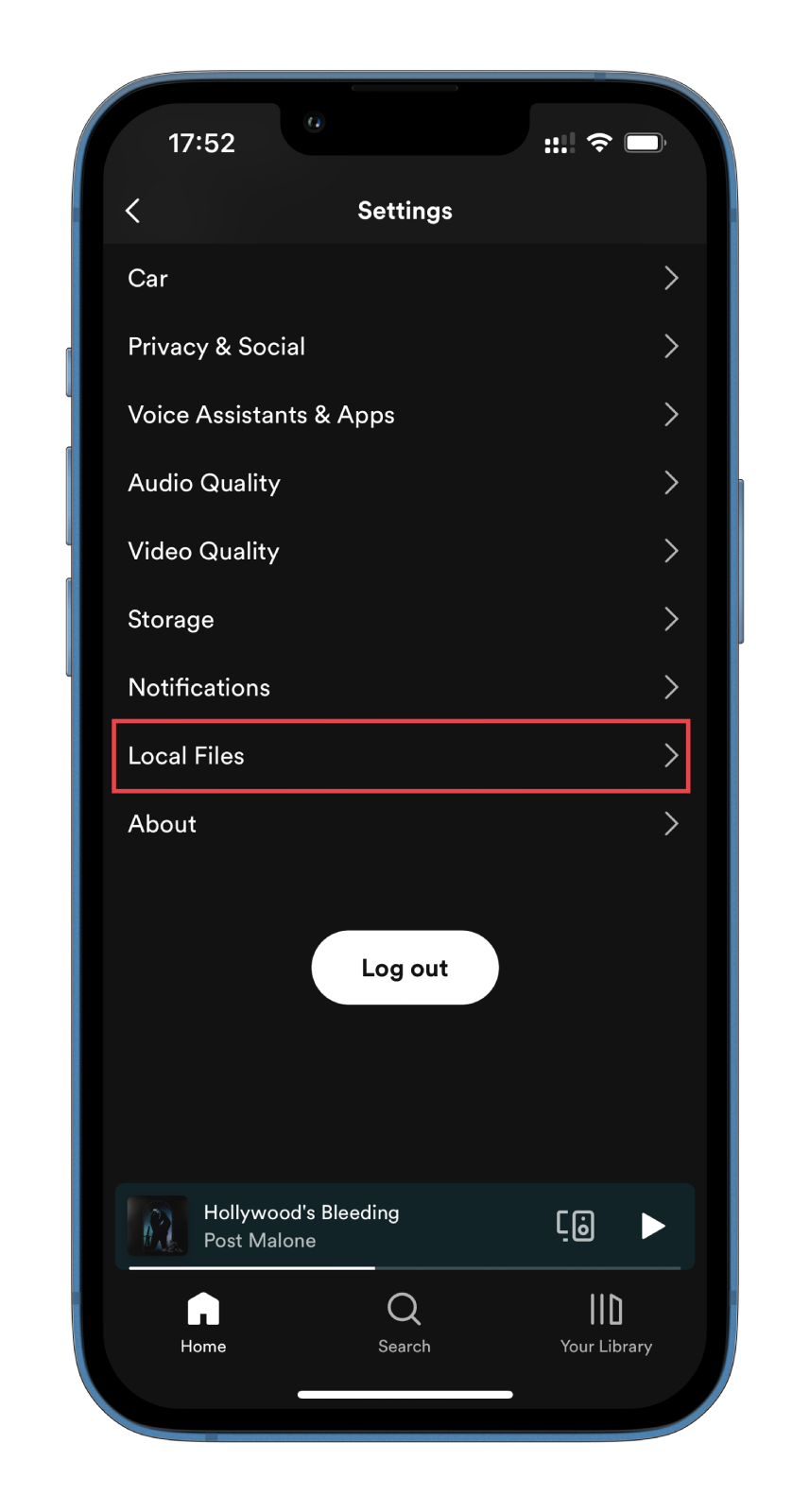 Enable Show audio file from this device and give Spotify permission to use your storage.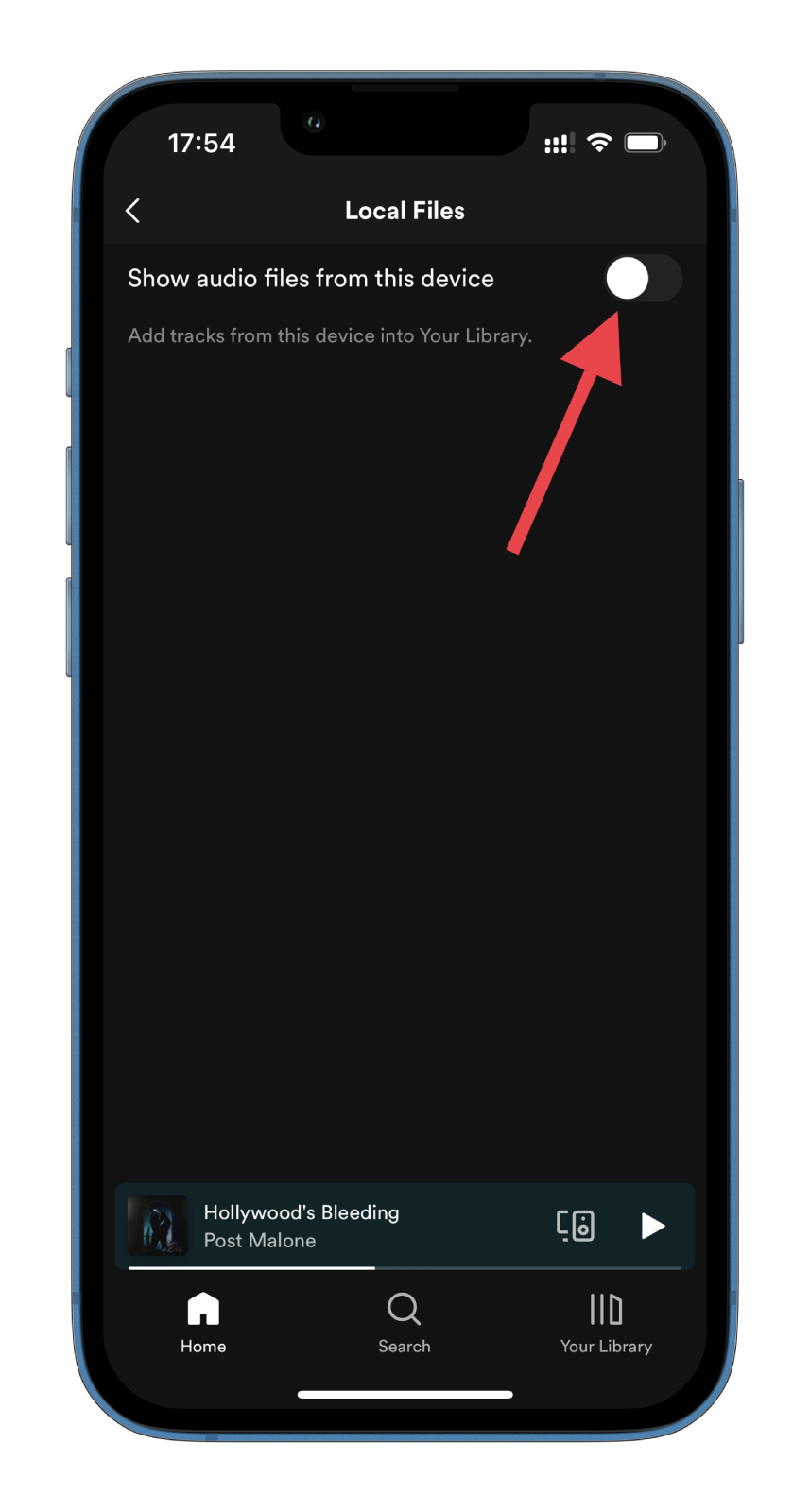 After that, navigate to Your Library.
Finally, you should see the Local Files folder, which contains all the local tracks from your mobile device.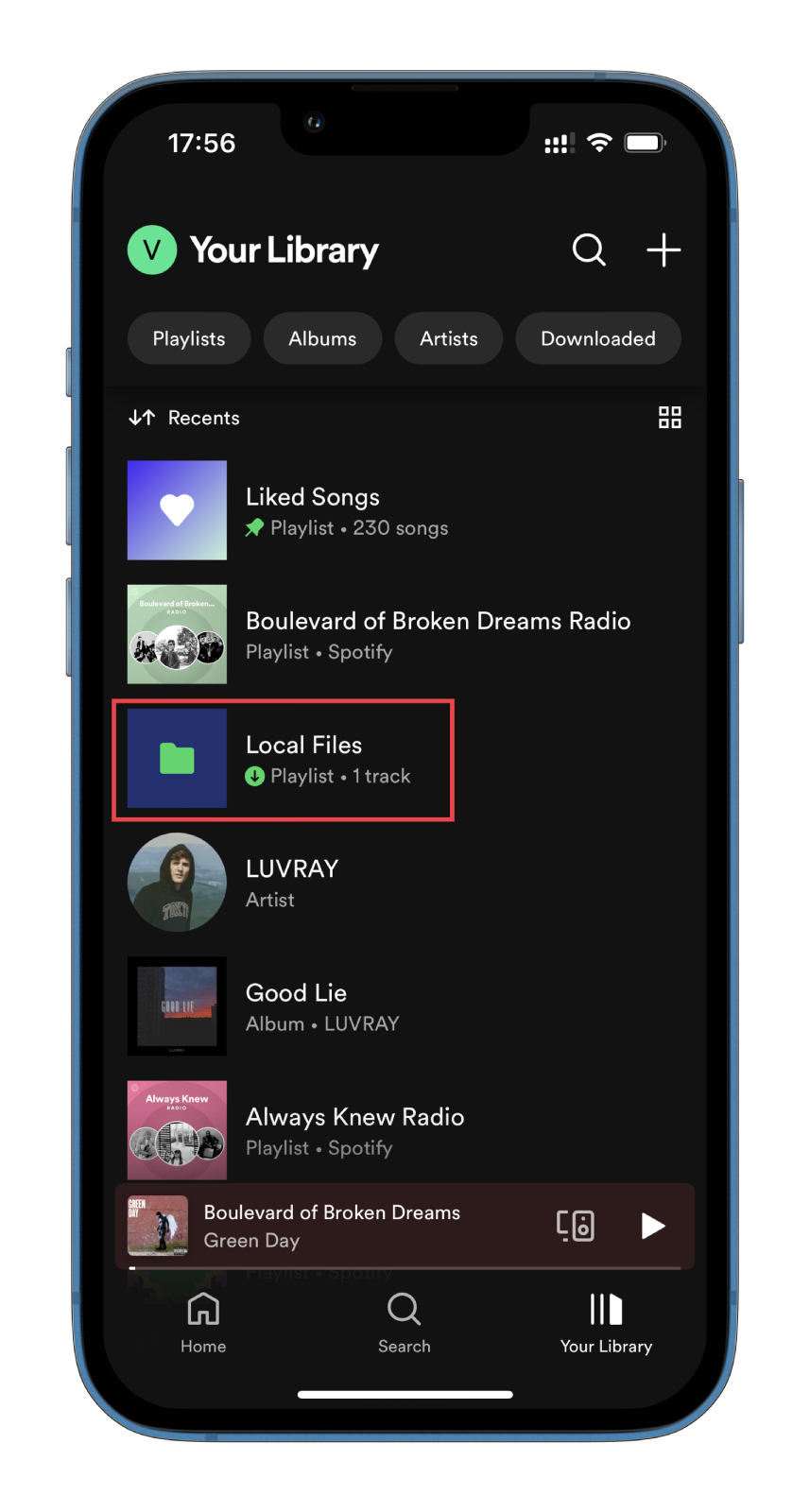 Now you can add local tracks to your other Spotify playlists.
What should you do if Local Files doesn't show up on Spotify?
No app is immune to sudden errors, even Spotify. Sometimes, it runs unstable, and your local files may not display. In that case, you need to check some aspects. Perhaps this will help you to fix the bug:
First, check if you have a stable Internet connection. It's possible that the playlist can't load because you don't have it.
Ensure the Spotify app is up to date.
Remember that you need a subscription to use this feature on mobile devices.
Check again if the Local Files feature is enabled using the steps above.
If you have rechecked all of the above, but the songs still don't appear, the best decision will be to contact Spotify Support.
Can you upload music to Spotify so others can listen to it?
As mentioned earlier, the local songs you upload from your devices to Spotify can only be listened to by you. If you are a music artist or producer and you want everyone to be able to find your track and listen to it on Spotify, then you need to proceed in a more sophisticated way.
If you want to upload your song to Spotify and other streaming platforms, you have to use a distribution company. The market for these companies is very diverse. So you're sure to find the right one for the price and other conditions.
I have had experience with distributors like DistroKid and TuneCore. I can confidently say that for independent artists, both services would be among the best options. For example, the latter service allows you to download any number of songs. And with a subscription, you can get a lot of valuable goodies like detailed statistics and others.
To get started, just sign up for the service. Frankly, it can be hard to understand this process only at first. As a result, it will become the same thing as uploading a video to TikTok or Instagram.
As a bonus, I recommend Musixmatch, a service that allows you to add interactive song lyrics. It all works very simply there. You register, confirm that you're a real artist, and sync your Spotify or Apple Music. After that, you'll be able to add lyrics in karaoke mode by syncing each line to the right segment in the song.
On average, uploading songs and lyrics takes about five business days. So keep that in mind before setting a release date.