Google Docs is one of the most popular word processors. Maybe it has a little fewer functions compared to Microsoft Word, but it has become an indispensable service for text processing.
Some people just use it for their own needs, while others (like we here in Splaitor Company) use it for their business needs. However, no matter how you use it, you will almost one hundred percent face the need to insert a hyperlink.
And if you want to know how to do so – here's how.
How to put a hyperlink in Google Docs via desktop
It doesn't matter what device or system you have – Windows PC, Mac, Linux, or Chromebook. All you need to do is open your browser, go to Google Docs, select the document you want to edit, or create a new one.
There's a guide you can follow:
After that, on the document's editing screen, select the text that you need to change and add a link to. You can pick any text fragment in your document.
While your text is selected, in Google Docs' toolbar at the top, click the "Insert Link" option (a chain icon). Alternatively, use the Ctrl+K (Windows, Linux, and Chromebook) or Command+K (Mac) keyboard shortcut.
Then you will face a "Search or Paste a Link" box. In this box, type or paste the link that you want to add to your text. Then press Enter.
Now, your selected text has a proper link.
If you need to change or delete a link, at any time you can simply click on it once and a pop-up window will appear where you can edit or delete the link.
In this way, you make your document more interactive and catch the reader's attention.
How to create a hyperlink in Google Docs via mobile
You can do it from any smartphone, as Google Docs is available on all platforms. Just follow these steps:
First, lauch the Google Docs app on your phone. Once you're there, select the document to add a link to.
Then tap the Edit document icon.
On the edit screen, select the text to which you want to add a link
In the menu that opens, tap "Insert Link." If you can't find the option, tap the three dots and then select "Insert Link".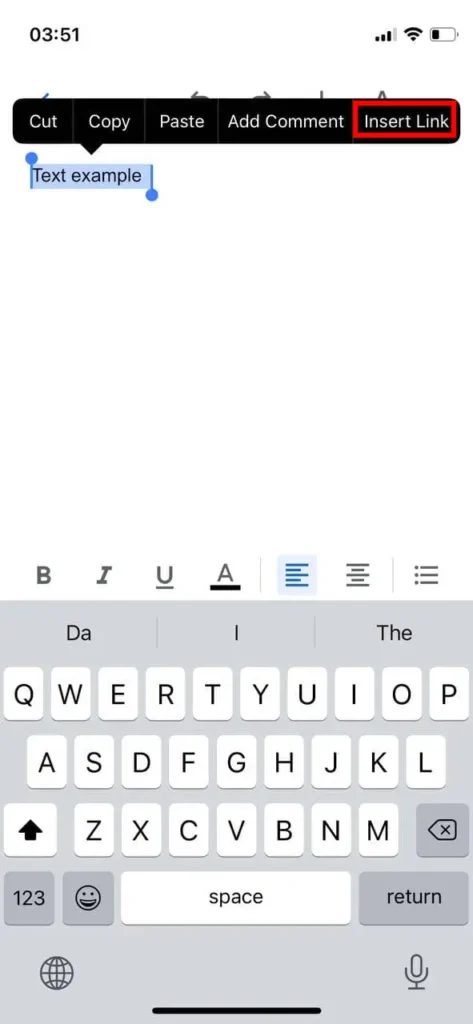 You will see an "Insert Link" screen. After that, tap the "Link" field and type or paste the link you need to add. Once it's done, tap the checkmark icon in the top-right corner.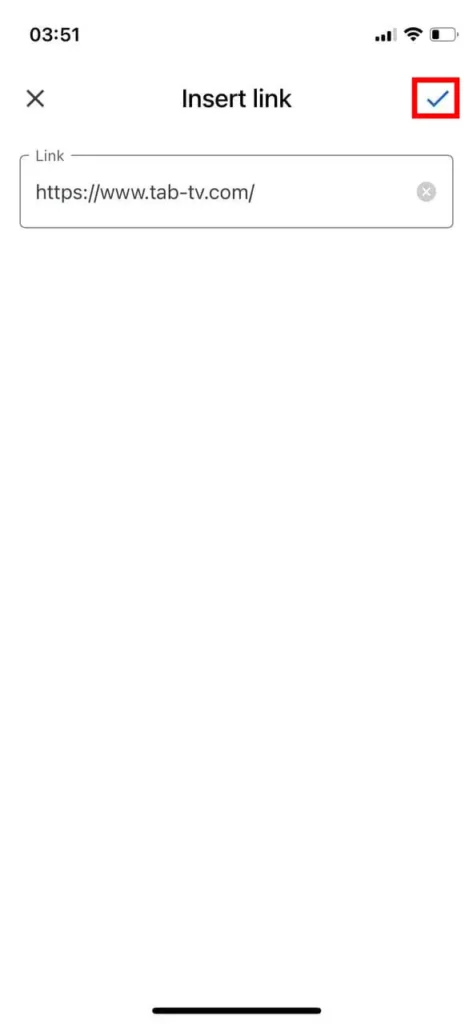 Your link is now added to your selected text.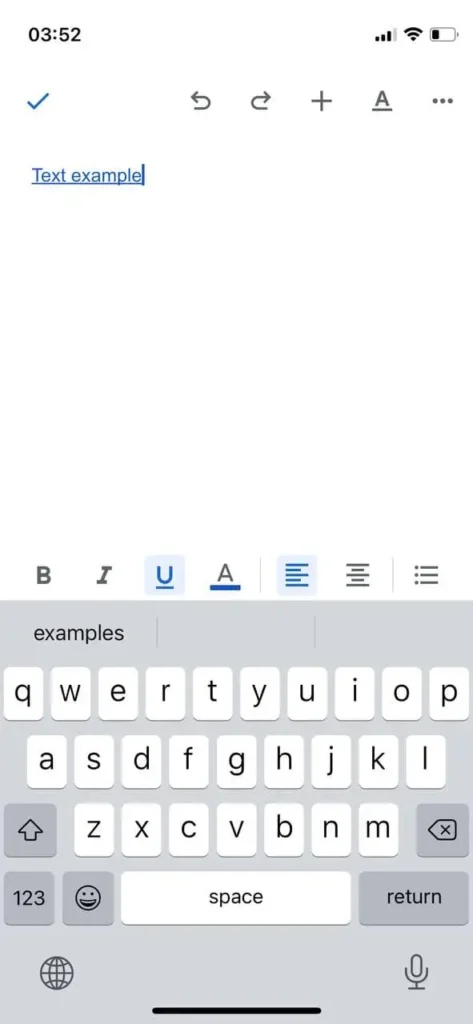 Just like on the desktop version, to change or delete a link, just click on it and you will see various options.
Using these methods, you can edit your documents at any time and on any device. Google Docs is very convenient because it's friendly to all platforms and systems, so you don't have to worry about synchronizing your documents if you forget your laptop at home. All you have to do is use your smartphone to access the writing or editing of your documents.
You can also save your documents to Google Drive. When you work in Google Docs, your document is synchronized online with your Google Drive, and all progress is saved there. Cloud service is one of the advantages of Google Docs.