Google Docs is a quite good alternative to Microsoft Word. It's free and there are so many useful features. Of course, each feature can't be the same as Word. For example, adding columns can take some time if you don't know how to do that. However, it's pretty simple if you find where this function is.
What do you need to add columns in Google Docs
In today's world, it is quite convenient to do your daily business and work using computers or even mobile devices. Computer software allows its users to do many things. For example, you can edit photos, monitor videos, or just surf the Internet.
In addition, modern users use the computer for word processing. You can use various programs to create and edit text documents.
As cloud-based word processing programs have become more and more popular lately, word editing programs have also started to move to the cloud. This is quite convenient since then several people can work on one document at the same time and changes will be saved in real-time.
One of the most successful services of such kind is Google Docs from the company Google. This service allows its users to edit text documents in different ways. You can also create documents that look like newspaper articles. This means that the text can be made into different columns and blocks. Many users, however, do not know how to do this.
To do it, you literally need a few clicks. It's equally easy to do from a mobile device or a computer.
How to add columns of text in Google Docs using desktop computer or laptop
If you decide that you should divide your text into several columns, it's pretty easy to do. As standard, the text is available divided into 2 or 3 columns. It's pretty easy to do. To do this you will need to:
First, you should open Google Docs and click on Blank page.

Tap on "Format" which is located on the top menu.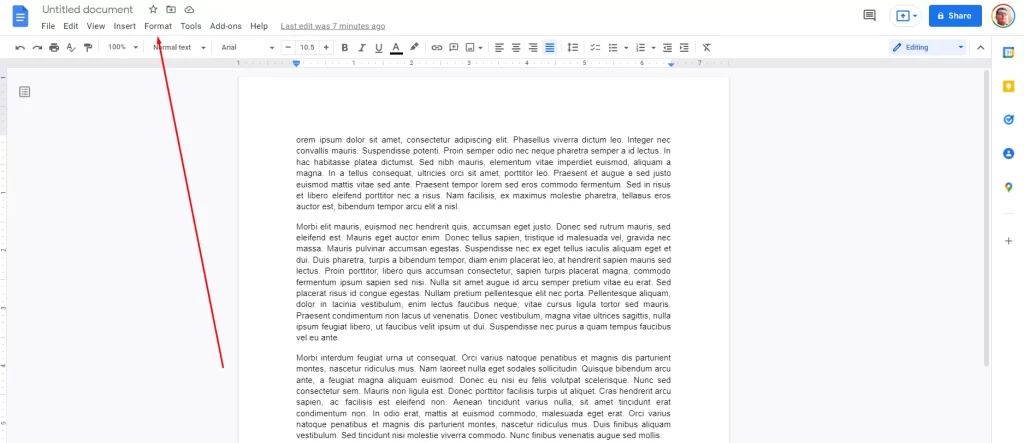 Then hover your mouse over Columns.
Tap on the two-column or three-columns images to apply it to your document.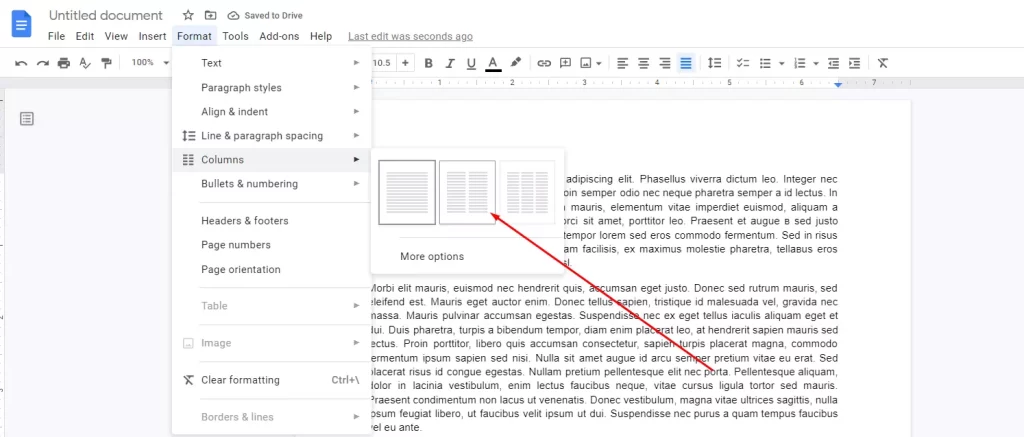 This option will apply this formatting to all text at once. If your goal is to format only a certain part of the text, the following method will help:
First, open the document which has the text that you want to apply your formatting to.
Then, you should highlight the part of the text which you want to be formatted.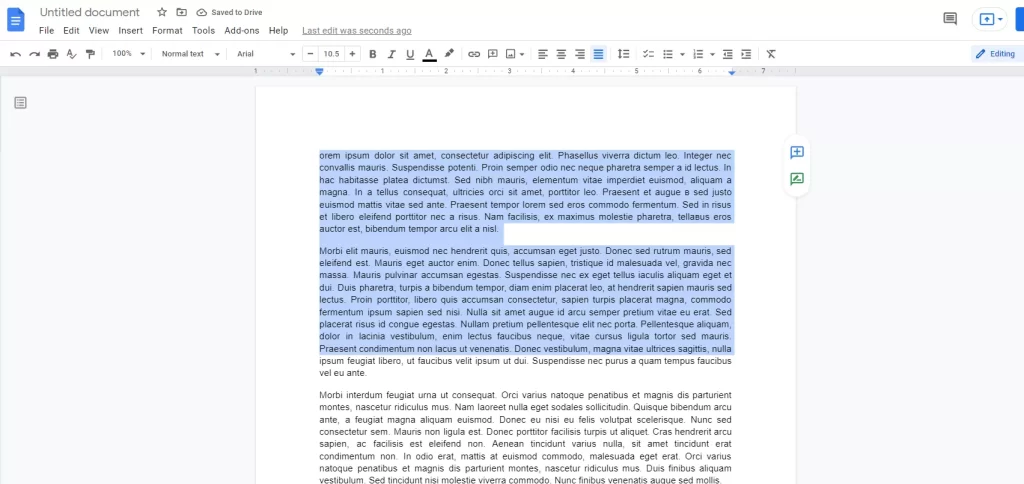 Click on "Format" in the top menu.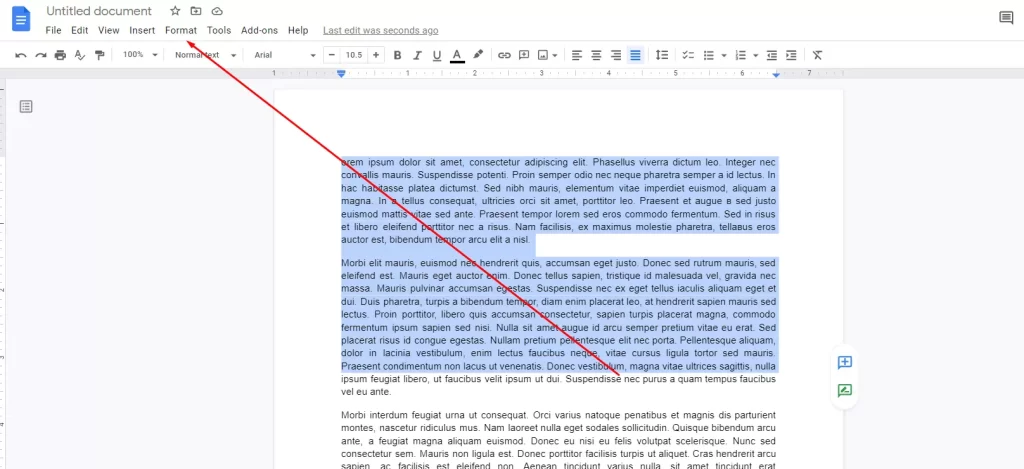 Hover over columns in the dropdown list.
Tap on the two-column or three-column image.
How to remove two or three column formatting
If you have formatted your text in two or three columns, but later decide that this type of formatting doesn't suit the style of your text, you can easily turn it all back on. To do so, all you have to do is follow these instructions:
First, Select the piece of the text where you want to remove two-column formatting.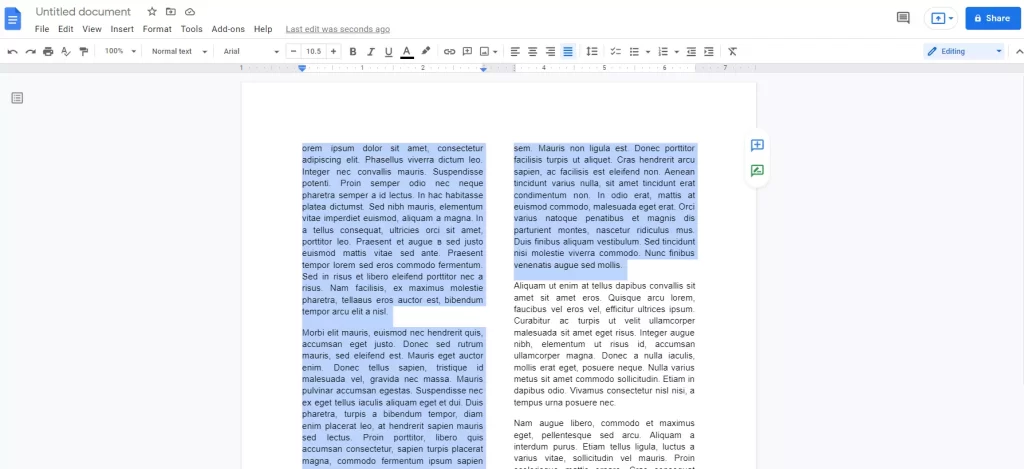 Click on the optin "Format".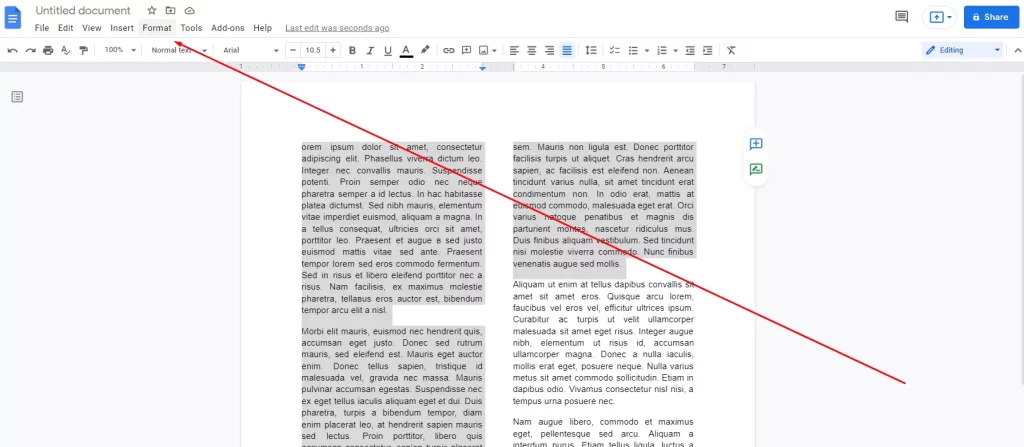 After that, hover over Columns.
Choose the one-column format image.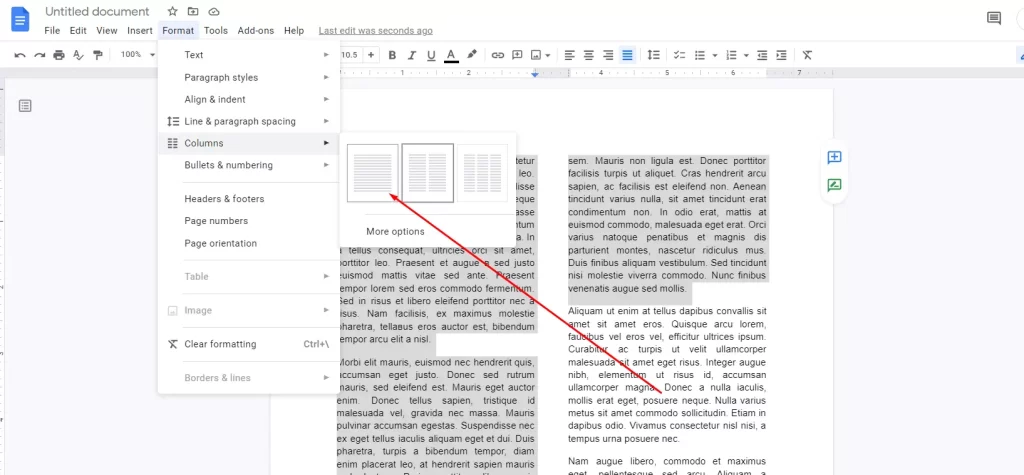 These simple steps will help you create different types of formatting in your documents. As you can see, it's pretty quick and easy.
How to add columns with mobile app
The text editing application is available to you not only on your computer with your browser but also on mobile devices. Regardless of whether you have an Android device or iOS/iPadOS. There is a Google mobile app for all of these devices. It allows you to access and edit your text files online from your smartphone or tablet at any time.
To add a column in the Google Docs mobile app you will need to create a table with 1 row and the right number of columns. This is not as convenient as the desktop version of the service. You should also note that you can not remove the borders with this solution.
To do this you need:
Open the app on your device.
Then open the document you want.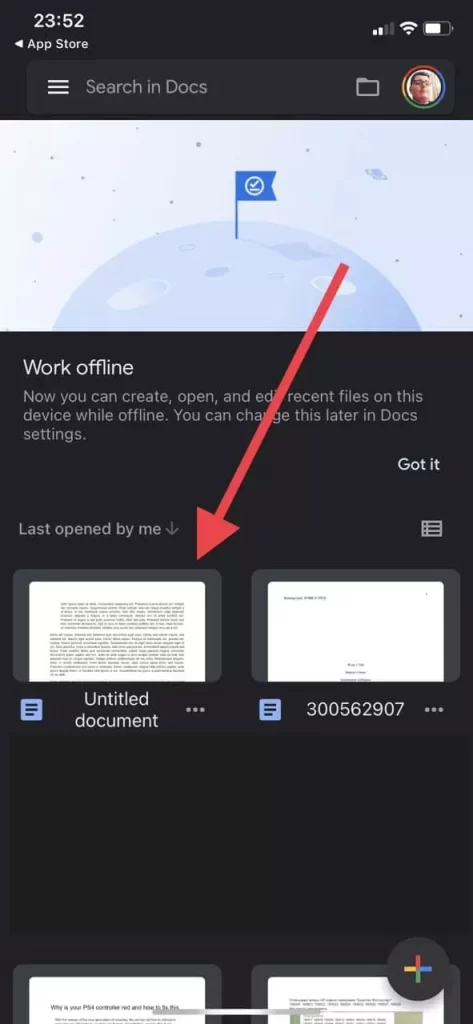 After that, you need to click on the + button at the top of the screen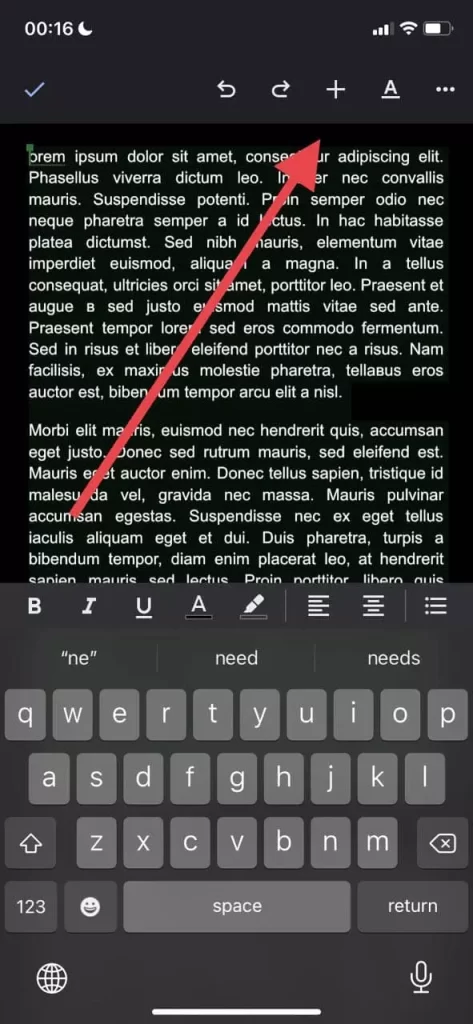 Then in the dropdown menu, you need to select the Table.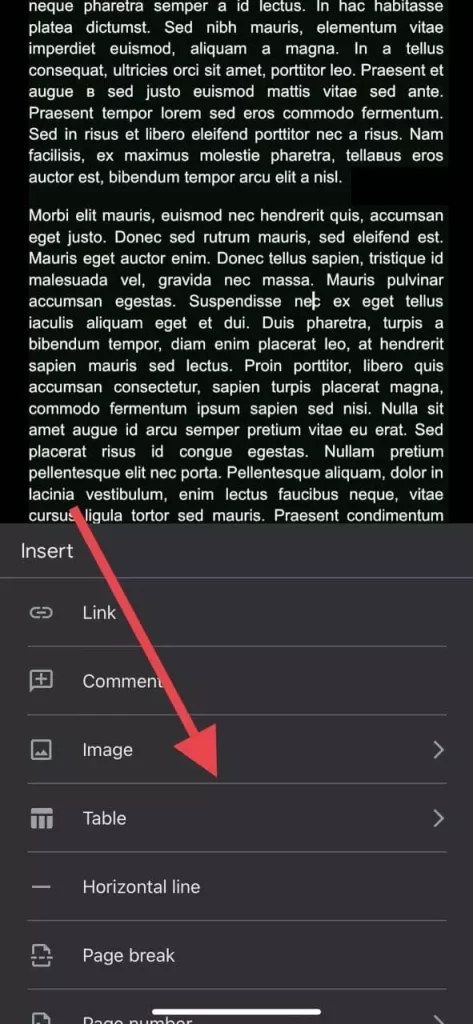 You will need to choose how many columns you want and set onle one row.
Then press the button Insert Table.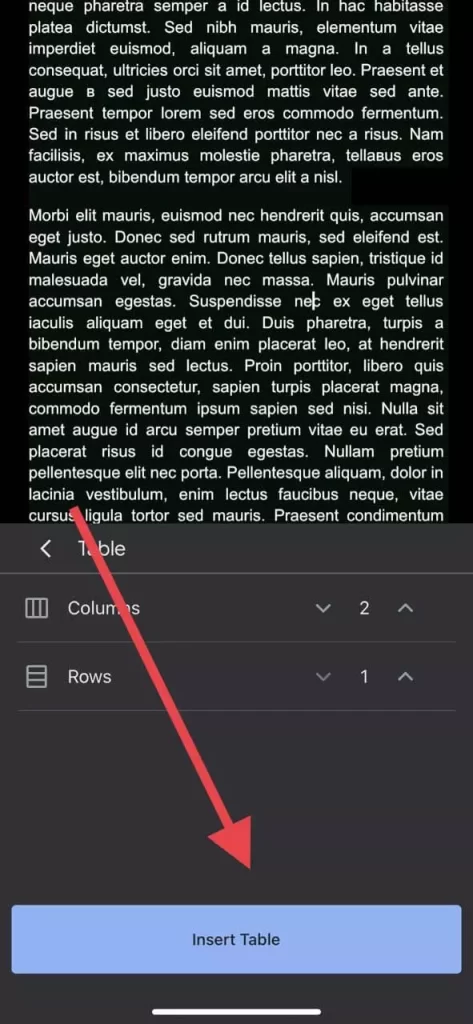 This will insert a table into your document and then you can add text in different columns if you want.
You can remove this type of formatting by simply deleting the entire table. Be careful, because after deleting the table, all the text inside it will also be erased.
How to edit columns in Google Docs
You can create your custom setup by editing the formatting of the columns while using multiple columns in Google Docs. Here are a few simple points that you should remember:
The left and right indent are represented by the blue down arrow on both ends of each columns. To adjust indentation, you should click and hold with your mouse.
The first line indent is the blue line on the top of the left side blue arrow. It is very important if you use tabs for paragraphs. If you want to move it, you should tap and hold as you did for the down arrows. If you move the left indent, the first line indent will be moved as well. If you want to move it separately, you should click and hold on the first line.
The margin is represenred by the gray portion on the ruler between columns. If you want to move it, you should hover over it with your mouse until the cursor transforms into the margin tool. The margin tool is like two vertical lines with arrows which point left and right. When the transformation of the cursor into the margin tool will be ready, you should tap and hold and then move it left or right.
With these simple tips, you can create columns in Google Docs quickly and easily.