Service StockX has long gained a lot of fans. Every day more and more people are choosing E-Commerce over shopping. That's why StockX is interested in such a large number of people. That is because, statistically, the number of online purchases increases every year. It makes sense because people value their time.
Prefer to spend my free time from work on more necessary and interesting things. StockX appeared not so long ago on the market of online sales, but nevertheless, StockX is considered an innovative platform of auction type for buying and selling sneakers, clothes, and accessories.
What is StockX
StockX is an online auction and resale exchange for various items. At the moment the range of this platform is sneakers, clothing, and accessories. Most often sneakers are bought on this platform, although there are many other original brand goods. In addition to collectible shoes, you'll find clothing from brands like Supreme, KITH, and BAPE watches from G-Shock, Rolex, and Omega.
Also designer bags from Gucci, Louis Vuitton, and Chanel. Many people like this service and remain faithful to the purchase of sports shoes. The principle of this service is that this auction-type platform allows you to bring together in one place sellers and buyers of certain models of sneakers, clothing, accessories, and other collectible items.
The price for each individual item is formed from supply and demand. This service obviously sells not only novelties, you can find a pair of sneakers that you dreamed of several years ago but didn't have time to buy. This applies to different categories of goods.
In general, if you analyze the work of this service point by point, you can notice that this platform works perfectly, and forming an order is usually not a problem. To help you quickly understand what steps to take to make an order, I recommend reading before ordering post how to buy on StockX carefully.
Read also:
How does StockX work and what are the stages of the deal
StockX is built more like a stock market than an auction site. Three fundamental principles allow the market to function successfully: anonymity, transparency, and authenticity. All issues arising between the parties are handled by StockX.
In general, the algorithm of this service and the client to complete the transaction isn't so complicated. If you clearly take into account the steps of each of the participants, we can safely say that the steps need only 3 steps to close the deal with the service StockX from each side.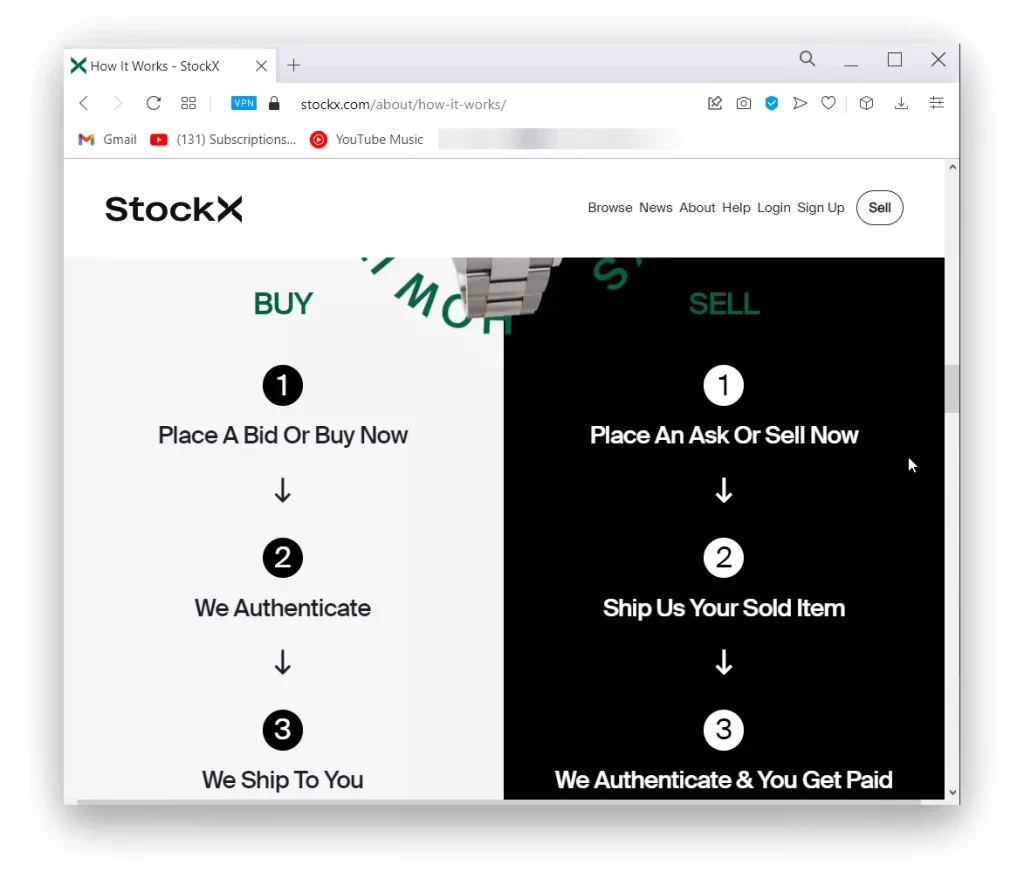 If you buy any product that is presented on the StockX service, you first need to select the item, use the 'Buy Now' button or participate in the bidding. StockX then sends the item for authentication, then sends it to you.
If the item is sold, the seller confirms the sale, then sends the item to StockX for verification and receives your money. The same ease of ordering surprises its customer's Wish app. If you want to use the features of this service and have more time for the really important things, you can read how to buy products from Wish App.
How StockX was created
According to information available to the public, the StockX story began in 2015. A few years ago, there were significantly fewer selling services, which played a role in the emergence of StockX. Investor Dan Gilbert watched his son try to sell a pair of sneakers on eBay, and that's how the idea was born. Sneaker pricing expert Josh Luber stepped in with him.
He was frustrated by the lack of simplicity and transparency in the resale industry. Then, along with businessman Greg Schwartz, they founded StockX. The service became popular mainly because of its reliability and convenience. Also, if you continue to be an active user of eBay, you may be interested in learning how to see sold items on the eBay app.
What StockX does to protect customers from fakes
StockX assures its customers that any product that comes to them through the purchase of this service will certainly be original. It can't happen otherwise, as before the purchase falls into the hands of the buyer, it's checked for authenticity. That is, when the seller put something up for sale something, he doesn't send it immediately to the buyer.
The seller must send it to the department for verification services StockX and only after StockX will send things to the buyer. Each shoe receives a tamper-proof green seal marked 'Verified authentic'. Therefore, neither the seller nor the buyer can cheat anyone. if the buyer claims to have received a fake, it will be the platform, not the seller, who will deal with the problem.
Read also:
How to order correctly and without problems on StockX
In fact, as StockX positions itself on the fact that it's very easy to use the service, in general, it's. You don't need to go to a different number of pages to place an order, it only takes a couple of clicks. So to place an order StockX follows these steps:
The first step to making an order, you need in the catalog to choose the thing you want to buy.
After that click on it.
Then when the product page opens in front of you, select all the configurations you need. In this case, select the shoe size.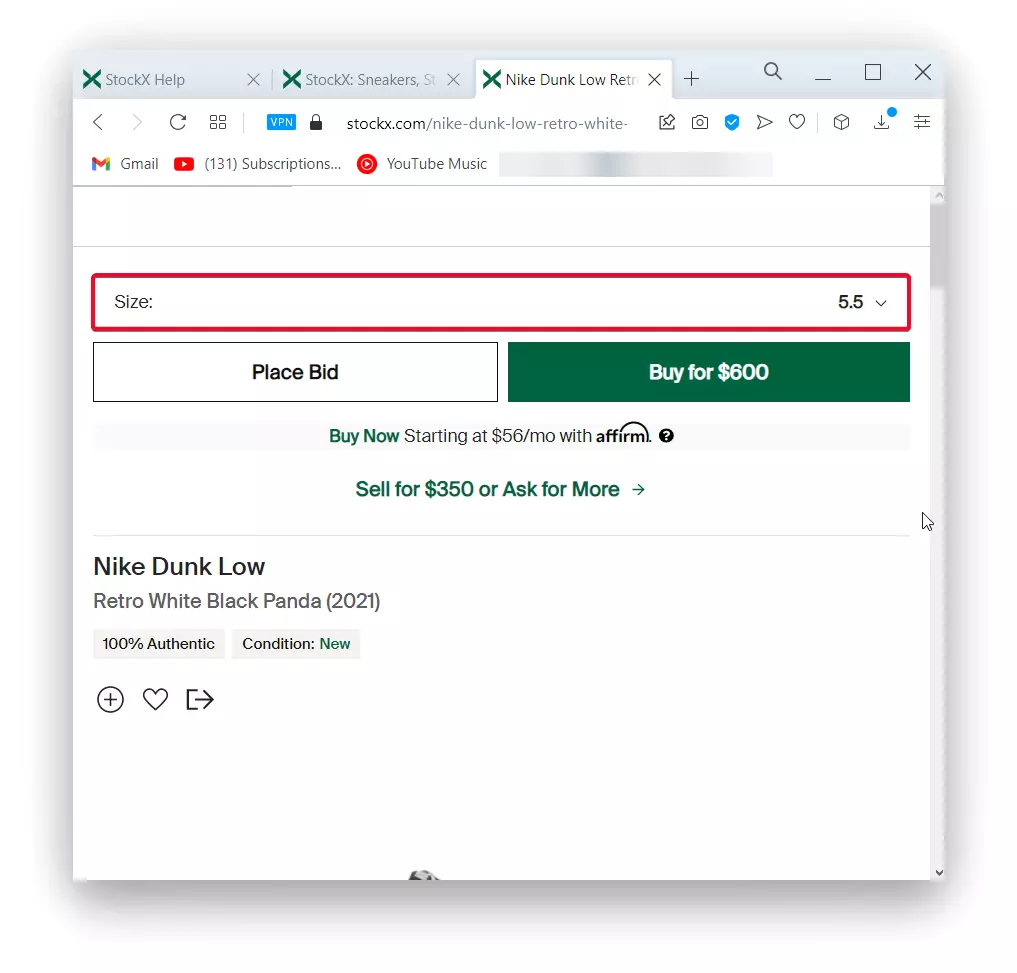 Next, if you want to bid, you need to click on 'Place Bid'.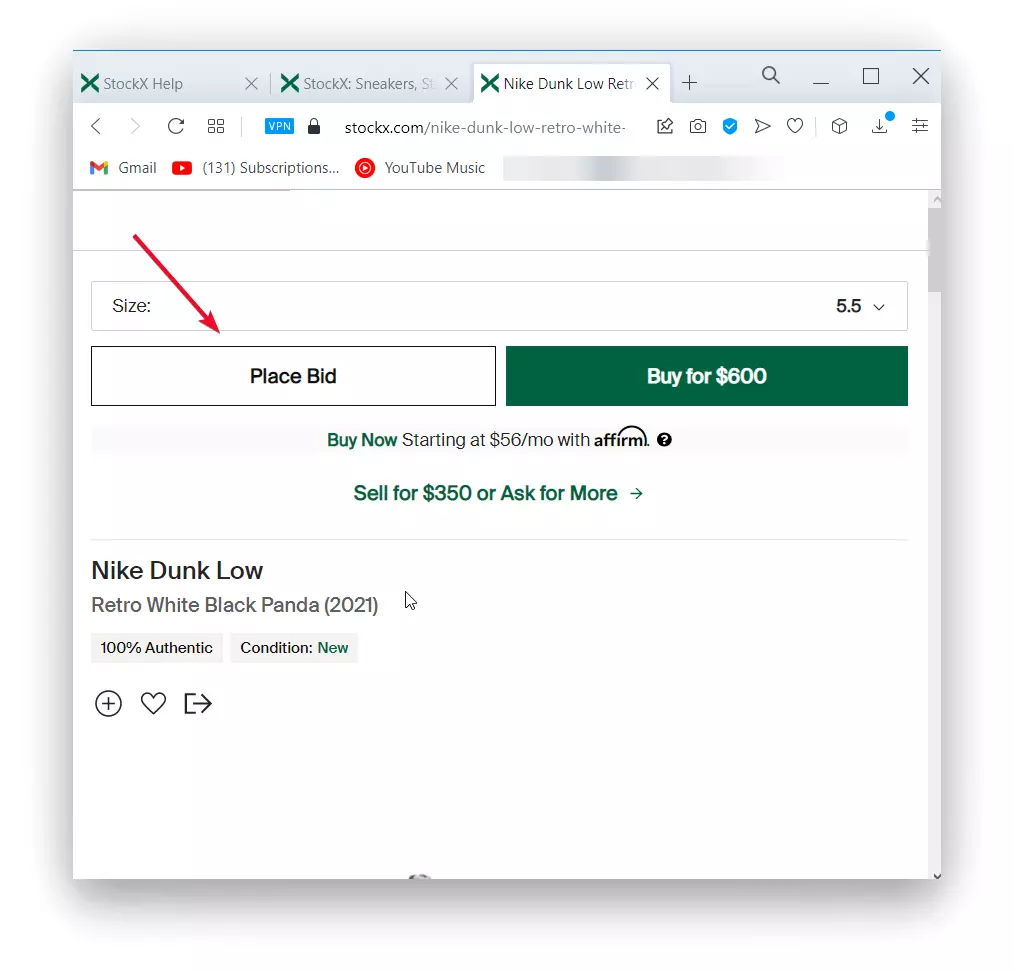 After that, you will open a window in which you will see all the information about the current auction. Read carefully, analyze and offer your price.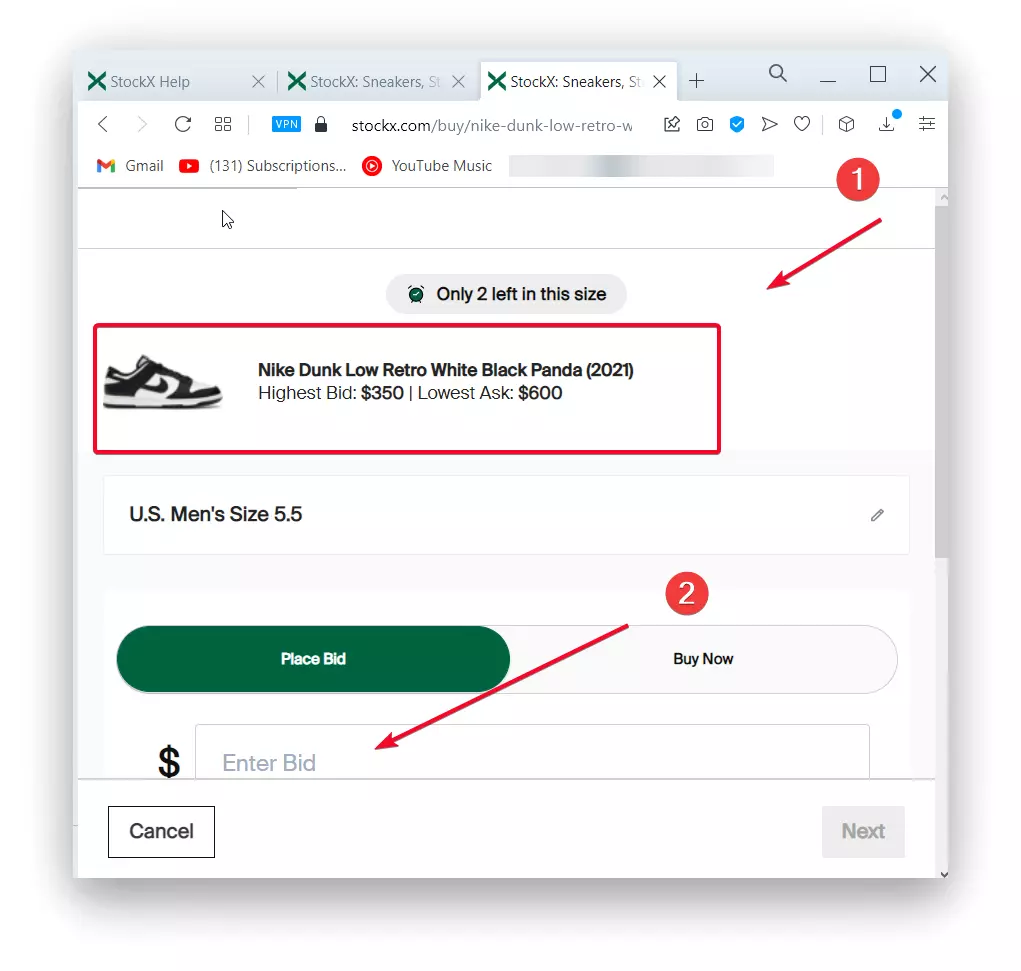 You can also go the other way. Click on ' Buy Now '. That way you won't participate in the bidding and immediately buy the thing.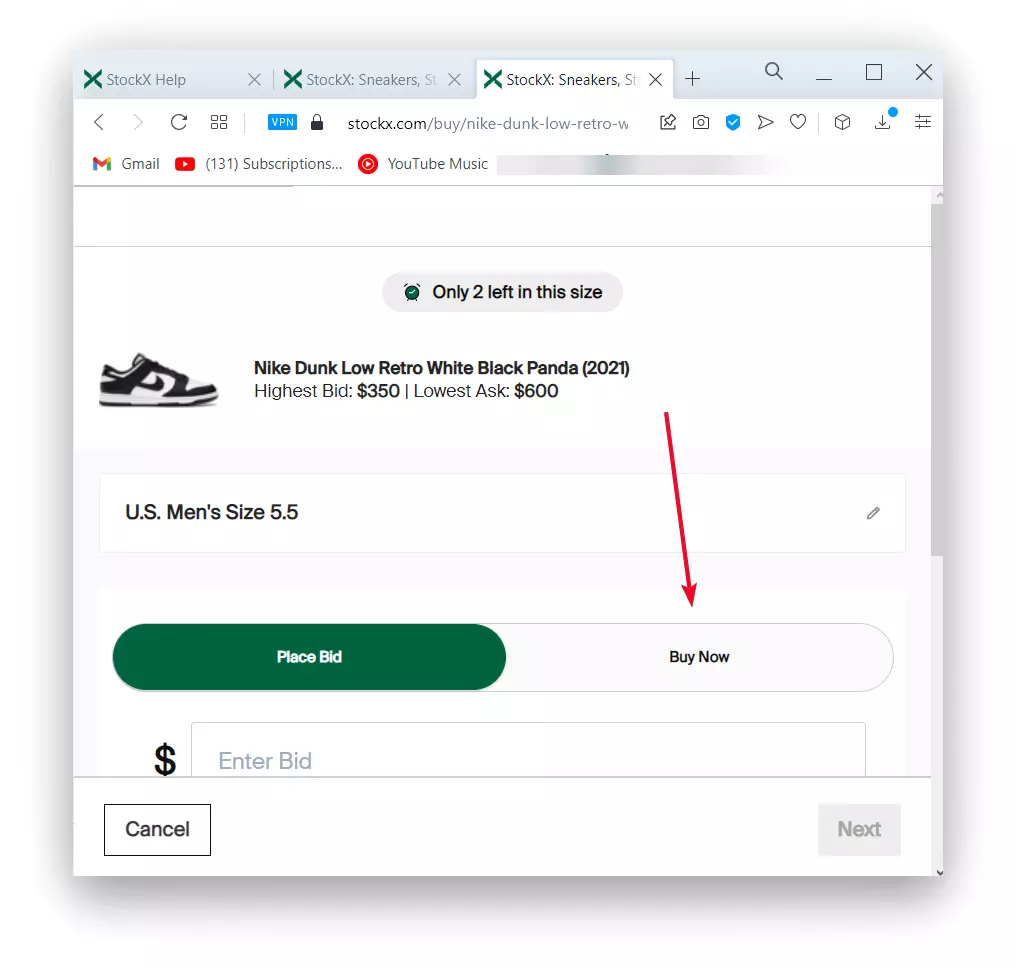 Once you have made your choice you need to click on the 'Next' button.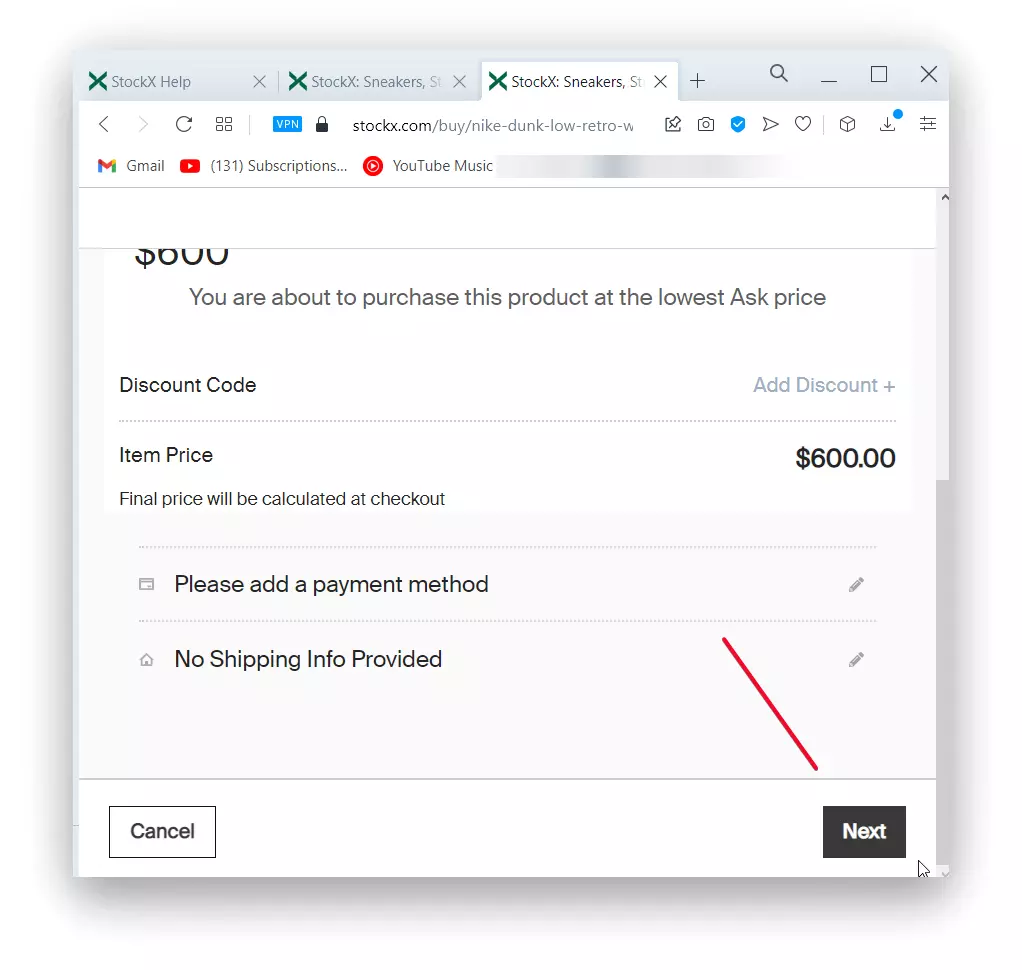 In the next window, you need to choose a payment method. Click on the option that suits you.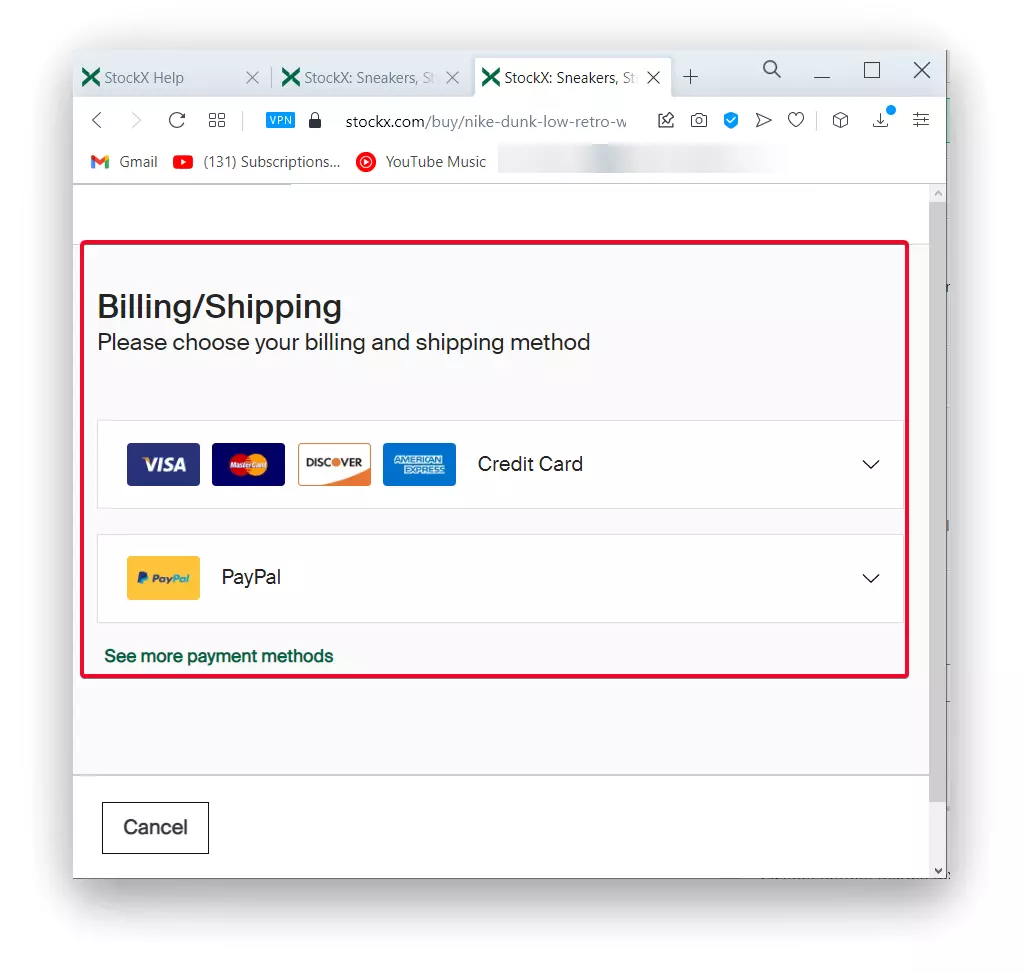 In the new window, you need to specify the details of the payment card, name number, address for delivery, and other information for delivery. After that, confirm the action at the bottom.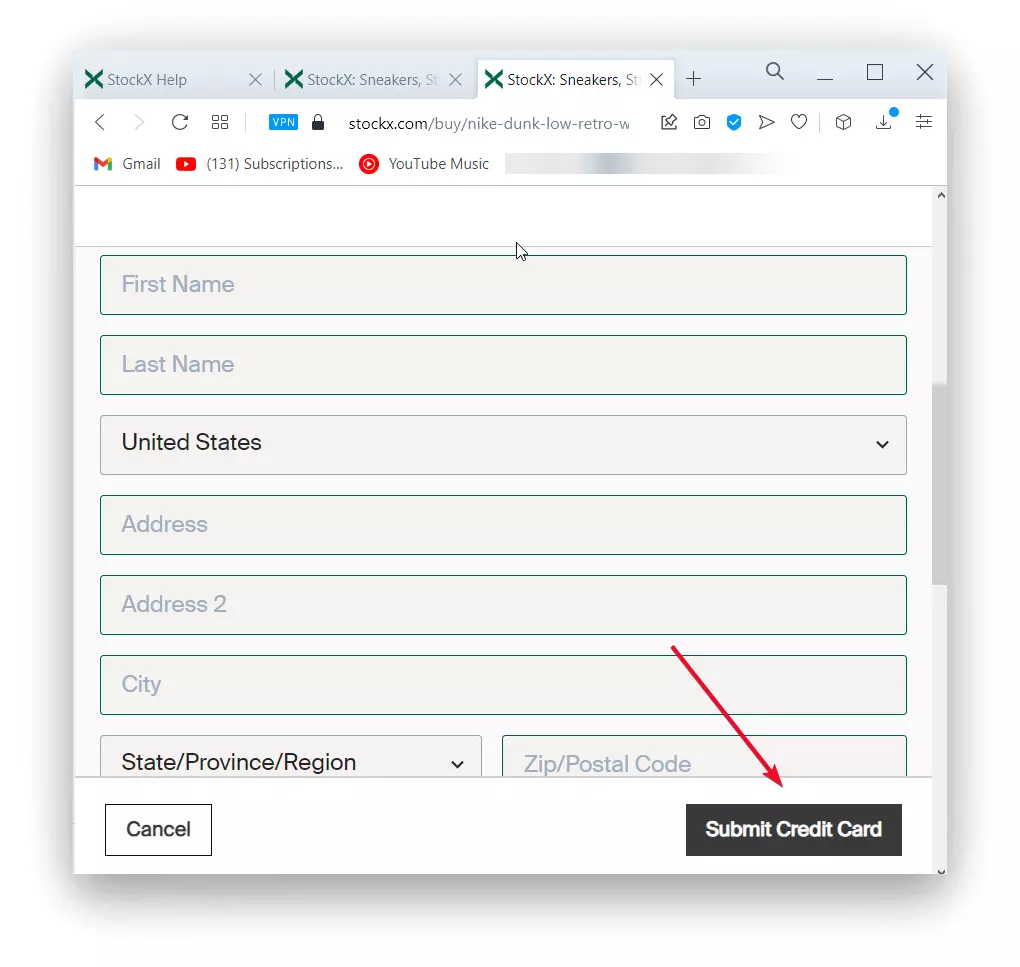 In fact, there are no problems in the ordering process. This is so because the service was created with simple language and a minimum number of movements. Nevertheless, people can get into a situation when they need to cancel an order that they have placed on the StockX service. In order to cancel an order on StockX, you don't need to do any complicated actions, you can learn this information in the article to understand it faster.