TikTok is a rocking app in 2021-2022 that becomes more and more popular around the world, especially among Gen Z. In case you're new to TikTok – the idea behind it is quite simple. There is a never-ending streamline of short videos and you can always swipe up to watch a new one.
However, there always was a problem with monetization for creators and that's why TikTok has launched TikTok Gifts. You can send them to your favorite creators to support what they're doing.
You can buy badges for different amounts of money and gift them during TikTok Live video streams.
How to send TikTok gifts to your favorite creators
The first thing to know – you can send TikTok Gifts only to the creators during their live streams.
To find the live streams, you should tap on the button in the upper-left corner of your TikTok home screen.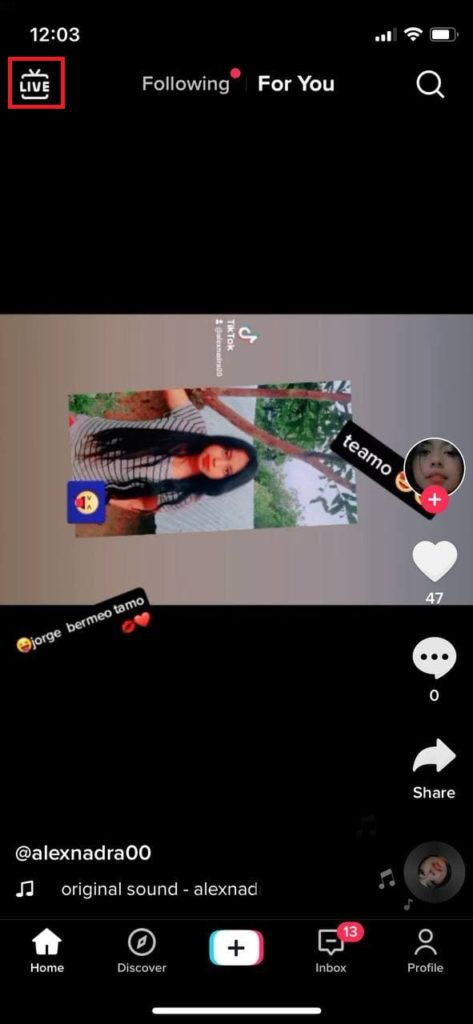 Then, you will need to find the stream you want to support and tap on the Gift icon in the bottom-right corner.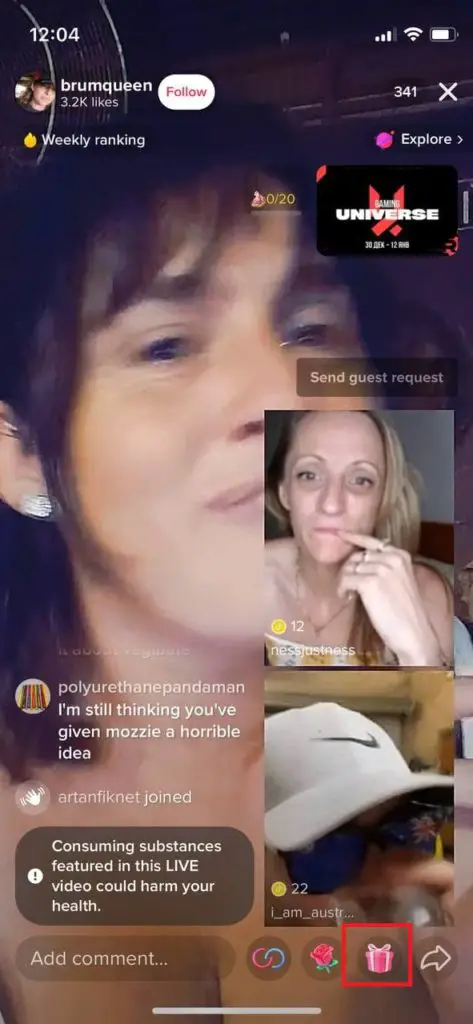 Here, you can find a different gifts with the different prices in TikTok coins.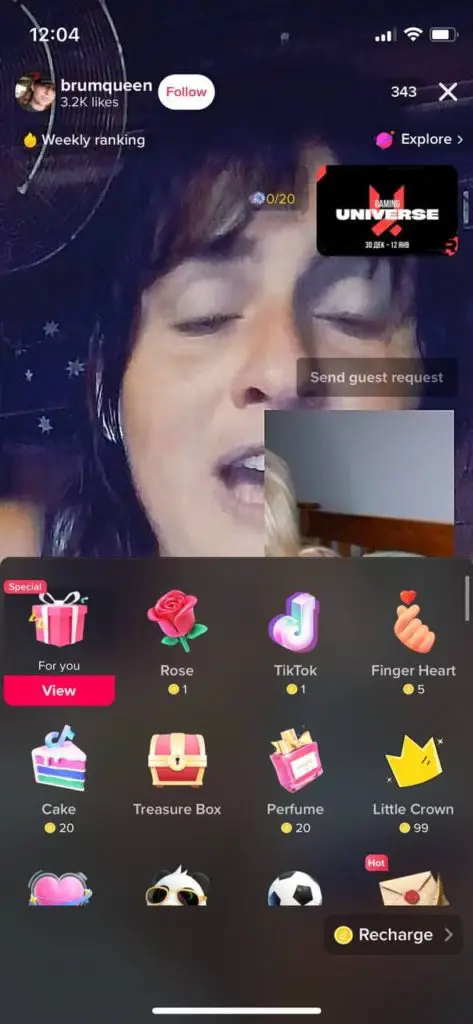 After that, the TikTok creator will receive a diamonds, that cannot be bought, only received for the gifts. However, they can be exchanged into cash. After the creator reaches $100 in cash, they can withdraw money via PayPal.
So, by sending gifts, you can reward your favorite creators in cash. Of course, if the creator would receive enough gifts to exchange diamonds for at least $100 in cash.
What are eligibility requirements for gifts on TikTok
What are eligibility requirements to send gifts on TikTok
The only requirement for those, who want to send gifts is to be 18+ years old. In case you're an adult – you can buy TikTok coins and send gifts to your favorite creators. However, there are much more requirements for creators who want to receive gifts.
What are eligibility requirements to receive gifts on TikTok
If you're a creator and you want to receive gifts, you must comply with the following requirements:
Be 18+ years old.
Get at least 1,000 total views on your videos in the past month.
Post at least 3 video in the past month.
Comply with TikTok's community guidelines (your account shouldn't be suspended or banned).
Be located in the US, UK, France, Italy, Spain or Germany.
Comply with the minimum followers requirements (they vary for different countries).
In case you meet such requirements as a creator, you can receive TikTok gifts.
How much do TikTok gifts cost?
Actually, there are around 100 different gifts, so that will make the article too long (and boring) to list them all, so I will highlight only the most popular ones. However, you always can check the TikTok gift price after tapping on the 'Gift' button.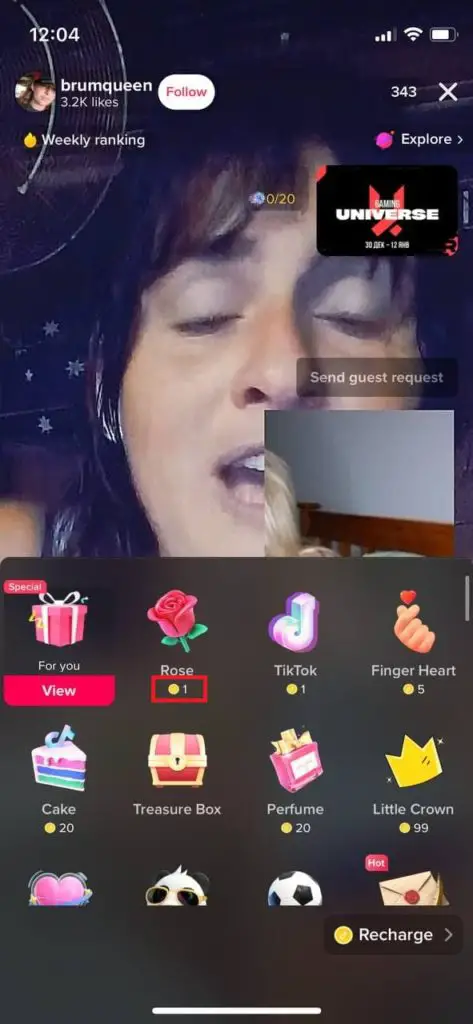 The most popular TikTok gifts and their price:
Rose – 1 coin
TikTok – 1 coin
Panda – 5 coins
Fire – 5 coins
Hi – 5 coins
Applause – 9 coins
Doughnut – 30 coins
Confetti – 100 coins
Birthday cake – 300 coins
Gold Mine – 1000 coins
Planet – 15000 coins
The coins price looks like this:
100 coins – $1.29
500 coins – $6.49
2000 coins – $26.99
5000 coins – $66.99
10000 coins – $134.99
How to turn TikTok gifts into cash
If you're a creator – you're probably interested in how to turn TikTok gifts into cash.
Well, when you cash in your diamonds, TikTok will retain a commission of 50%. TikTok diamonds cost around $0.05 per one diamond. With simple calculations, we can understand that to reach the withdrawable amount of $100 you will need around 4000 diamonds (as TikTok will keep 50% of the diamonds' value as a commission).