Despite the throughly popular Chrome browser I've never liked it. I find it too simple and since I don't like to install a lot of extensions, I lack its functionality. If you also had such thoughts, I can recommend you the Opera browser.
It's a relatively unpopular browser, but it has a lot of useful features. For example, it has a built-in ad blocker and a free built-in VPN. I found 11 reasons why you should use Opera instead of Chrome.
Let me tell you about each of them in detail.
Built-in Adblock
The first thing I'd like to start with is the built-in ad blocker. Face it, as soon as you install Chrome, you immediately download an ad blocker extension. They are used by a large number of users. Although it can sometimes interfere with the ability to view some content.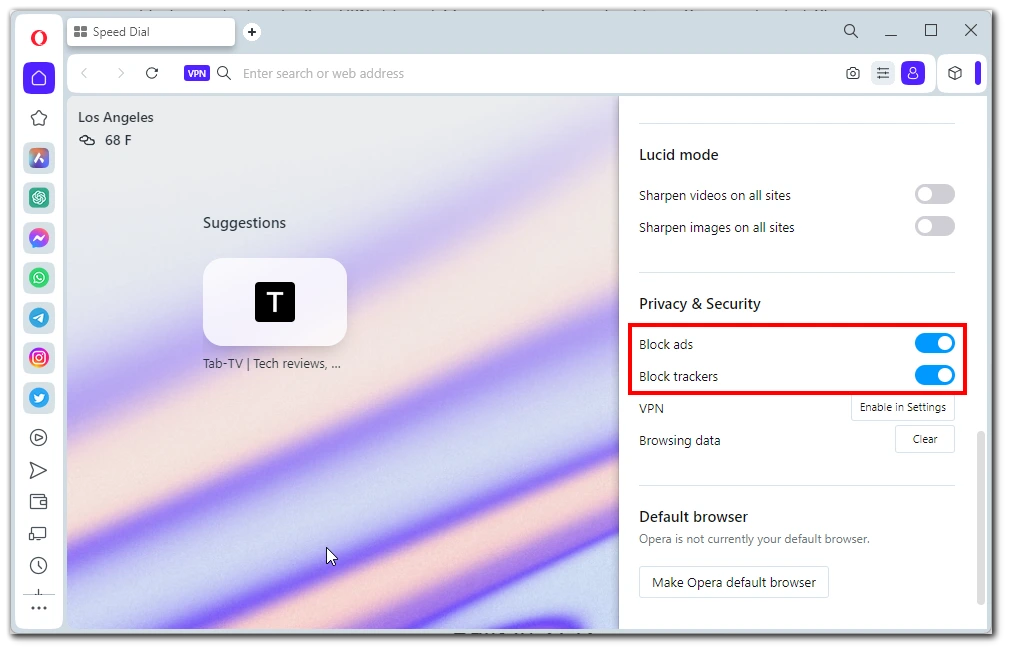 In Opera, however, it's already built into the browser by default. To enable it, you need to click on the Easy Setup button (three lines) at the top right of the screen. In the list that appears, find the Block Ads and Block Trackers item and activate it to launch the blocker.
Built-in VPN
The second thing I use all the time is the built-in VPN. Of course it's not the fastest and doesn't have flexible settings, but it's enabled in the browser by default and it's free of charge. You can turn it on using the VPN button in the address bar of the browser.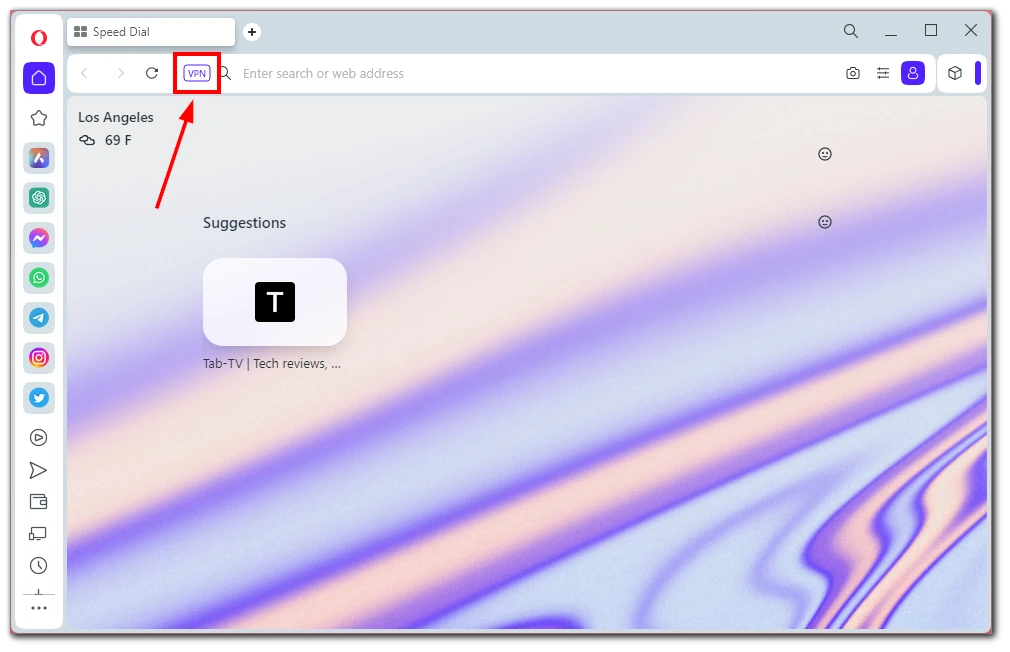 You can choose between three regions: America, Asia and Europe. You cannot select a specific country, only a region. However, you can pay and get yourself Opera VPN PRO. It will give you access to a faster connection and open up additional regions.
Auto PiP mode
Also, the default mode in Opera is Picture-in-Picture. Unlike most browsers, it works not only with YouTube, but also with any player you open in Opera. I have never opened a player that does not support this mode.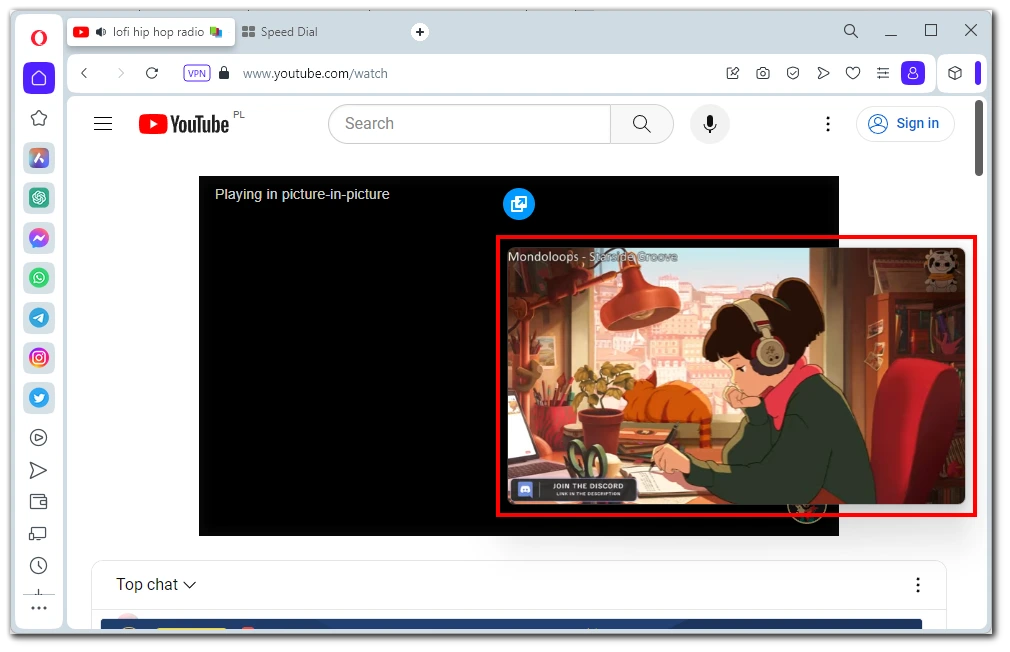 Its essence is very simple. When you start watching a video and switch to a neighboring tab or other window, the video is minimized into a small window and continues playing. This window will be displayed in front of all other windows and you can watch the video while you are doing other things or playing games. This is one of the most convenient features of Opera, in my opinion.
Force dark mode
This feature is only available in Opera GX for now. It is similar to the dark mode flag in Chrome. It turns all pages into their intervitized versions. That means that white pages turn black. You can enable it in the easy setup menu using the three line button on the right side of the screen. Just find the Force Dark Pages option there and activate it.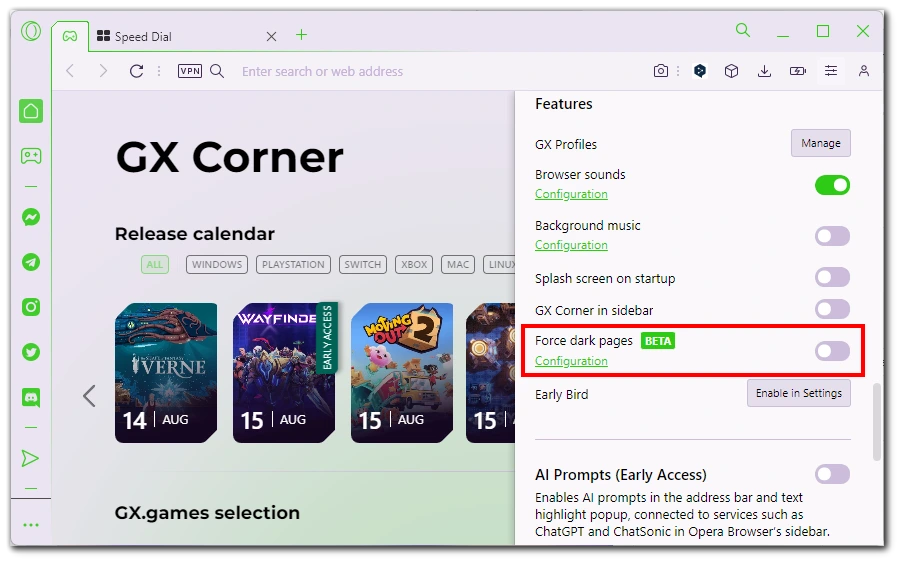 Note that this option is in beta mode. This means that some pages may not work correctly with it. For example, you may not see some buttons or the color of text and background will merge. However, my experience shows that most websites are displayed in dark mode without problems.
Opera GX and Opera Crypto
Let's talk about the special versions of Opera right away. These are OperaGX and Opera Crypto Browser. The first one is perfect for gamers. It will show different news of the gaming industry, as well as discounts and giveaways from various game stores on the start page. Also in this browser you can play minigames or create your own. In addition, OperaGX has a unique set of animation themes and sound effects. I have been using this browser for quite a long time and I can say that although it is quite resource-intensive, it looks stylish and has a lot of useful additional features.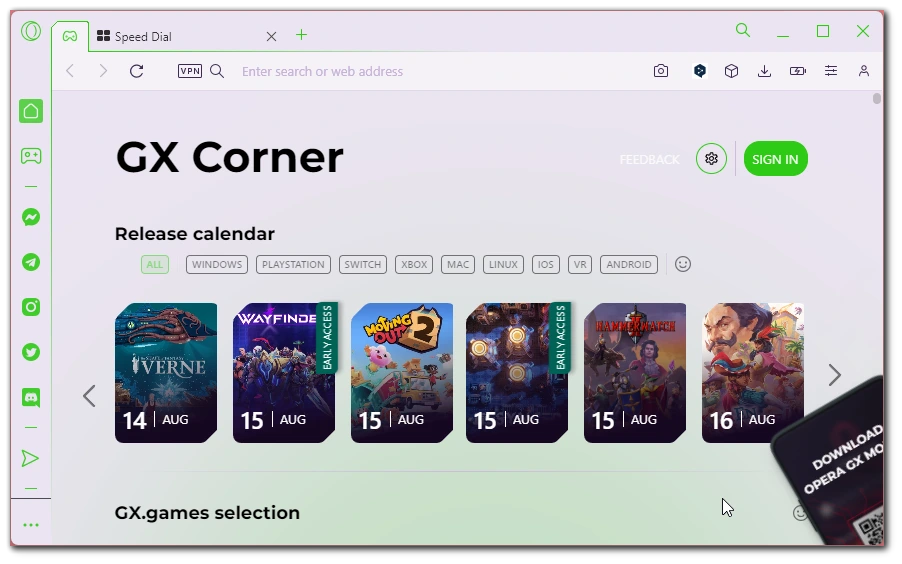 As for the Crypto Browser, it is suitable for those who are interested in the topic of NFT and cryptocurrencies. So you will also find a unique design and a lot of useful information about cryptocurrency. However, be careful and do not trust the information you see there blindly. It is always better to double-check the information regarding finance in several sources.
Sidebar
Sidebar in Opera is a feature that will allow you to manage your social media without leaving your browser. It's basically a sidebar with quick access to social networks, various browser features, and in the latest version even has a built-in Chat GPT to which you can quickly issue requests.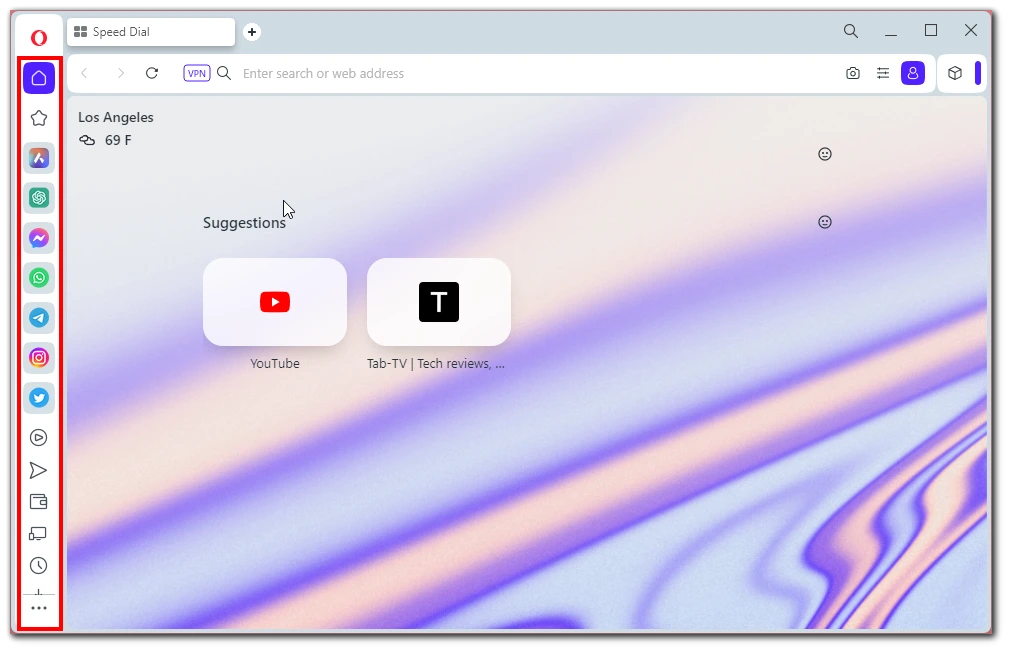 Note that this feature does not open individual tabs. It's kind of like a widget, you click on the desired icon and it appears as a drop-down window. You can set up several of the most popular social networks here, including Instagram, Discord, Facebook Messenger, Twitter and others. There are also additional features such as chatbots or news feeds.
Different workspaces
Do you often have a situation where you open too many tabs and then can't figure out where what is? In Opera you can use workspaces to manage open tabs more easily. These are essentially separate windows built into the browser. Their peculiarity is that Opera keeps them after closing browser.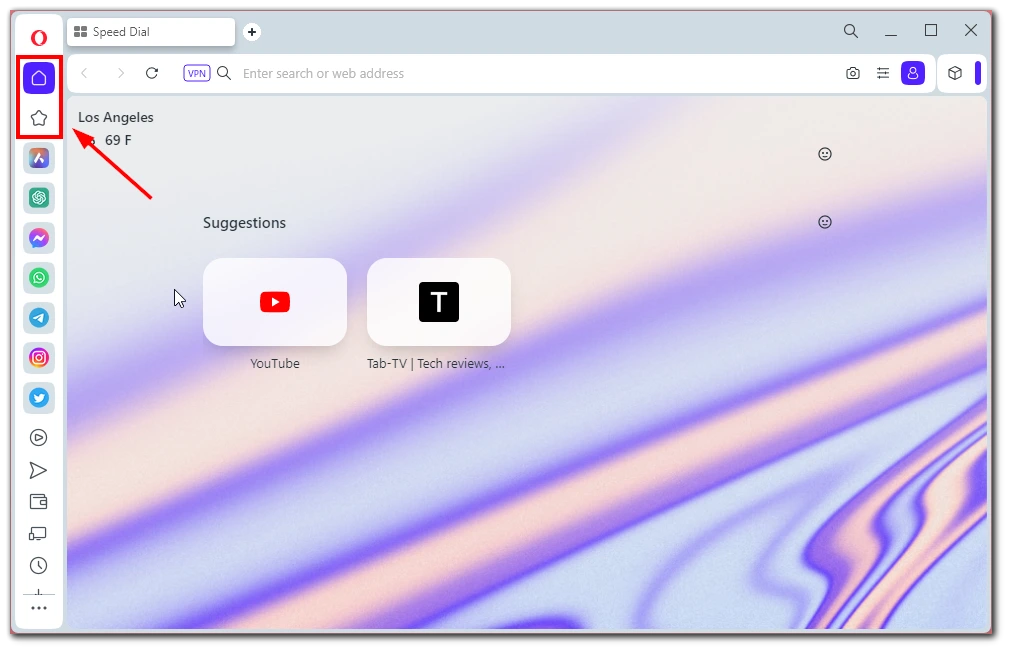 This is especially convenient when you work from home. In one workspace you can keep all the information you need for work, and use the other space for personal purposes. You can switch and create new workspaces using the corresponding buttons in the Sidebar. This feature is much more convenient and easier than opening multiple tabbed windows for different tasks.
Built-in screenshot tool
I very often screenshot something on websites or while watching videos. Sometimes I need it for work, and sometimes it's easier to send a screenshot of a page to a friend than a link to it. In Opera you don't need additional programs or extensions to quickly make a screenshot. There is a special built-in tool for this.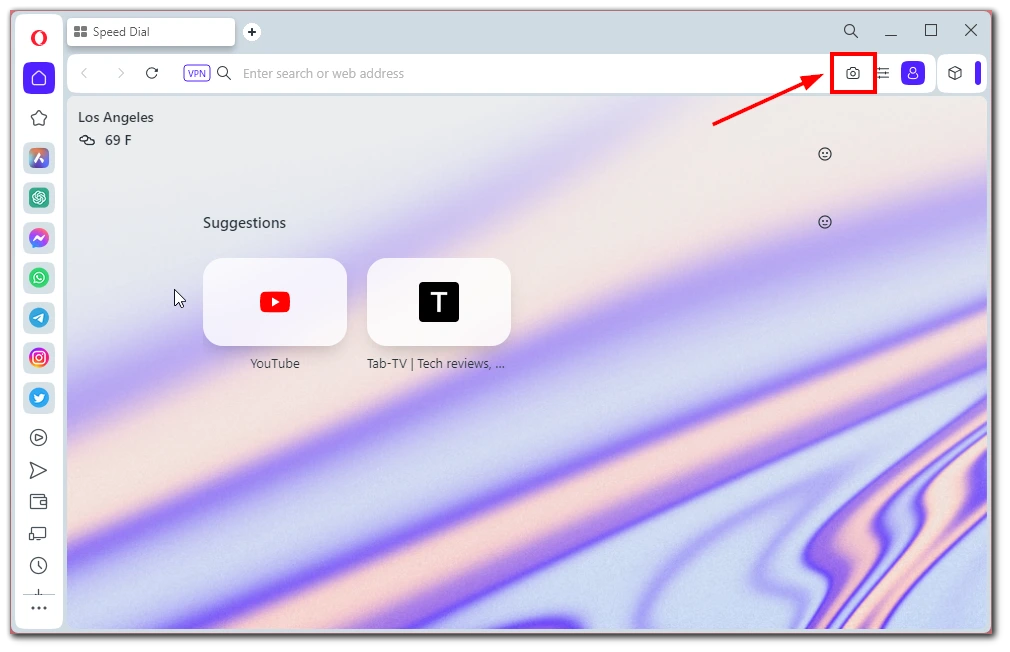 You need to click on the camera icon at the top right of the screen. This will open the screenshot tool. You can capture the whole page or a part of it. A simple screenshot editor is also available. You can underline something or add an arrow that leads to the desired button. This is a very useful feature.
Chrome's extensions support
If you don't want to switch to Opera because you don't want to lose all your "Chrome" extensions, you don't have to worry. Opera is built on the same platform as Chrome. This means that Opera supports all extensions that are available in the Chrome extension store.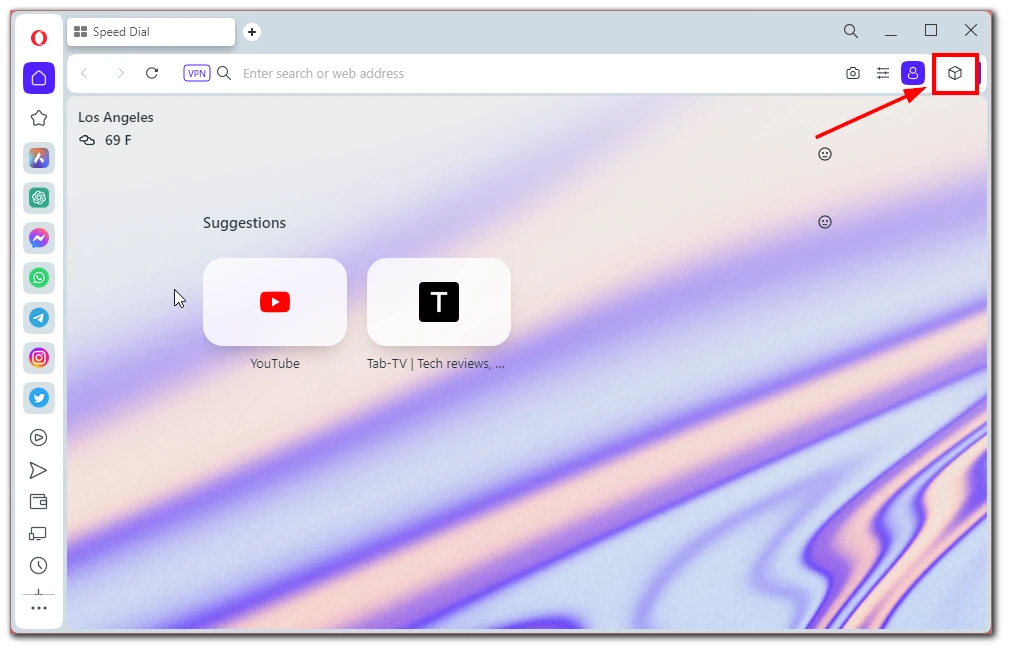 You just need to go to it and download the necessary ones. To view the installed extensions you need to click on the button with a box in the upper right corner of the browser. I have seen opinions that they may be buggy or not supported by Opera. However, in the few years I have been using Opera I have never encountered such a problem.
Manual switching of dark and light themes
Something that has always annoyed me about Chrome is that you can't change the theme manually. It is tied to the system theme on your computer. So you can't manually turn on a light theme while you have a dark theme on your computer and vice versa. Opera does not have this disadvantage.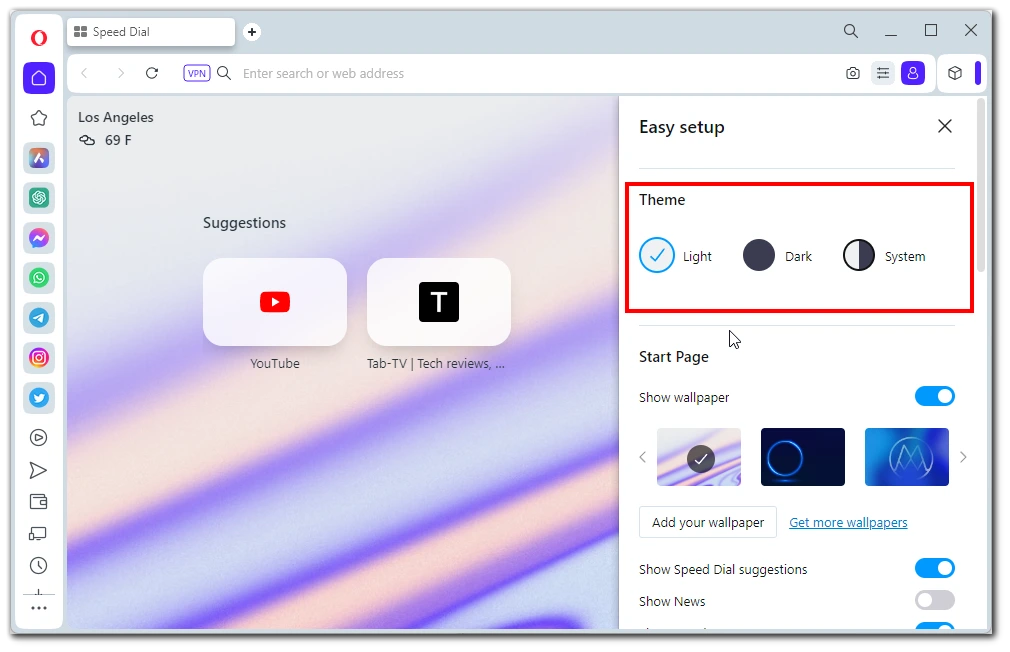 To change the theme to light or dark you need to click on the button with three lines in the upper right corner of the screen. In the drop down menu you will see Light, Dark or System. You can change it at any time. Note that this fnction has nothing to do with the Force Dark Page function. It does not change the color of the pages, only the color of the Opera interface.
My Flow
The last thing I want to talk about is the My Flow feature. It is used to quickly transfer data between desktop Opera and the mobile version. First, you will need to synchronize Opera on both devices using a QR code. After that you will have a special chat where you can put text, images or video files.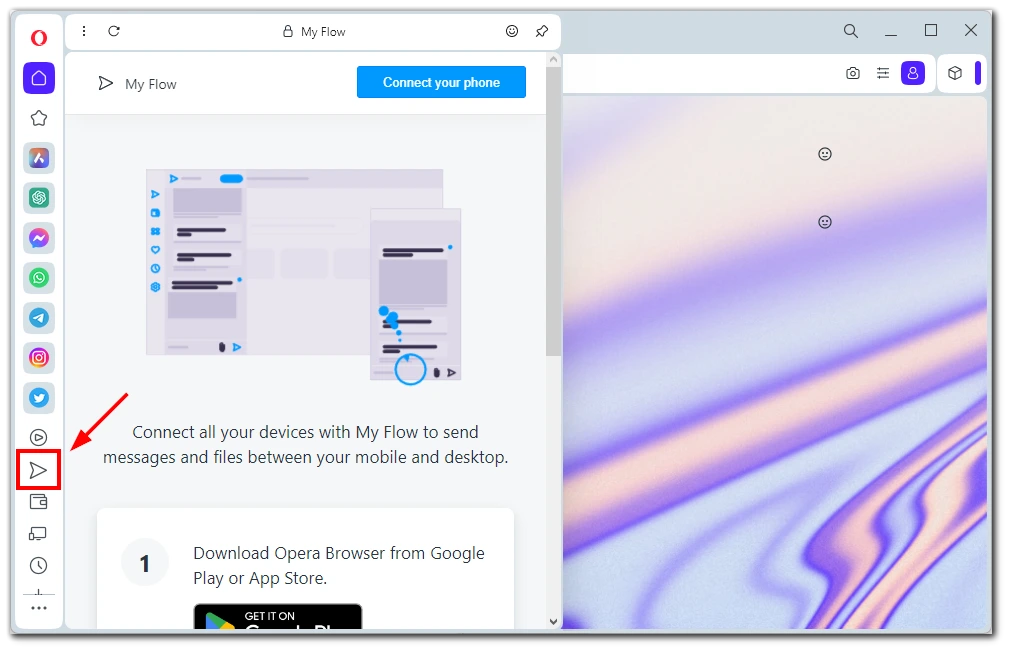 This data will be synchronized between your devices and you will be able to access it at any moment. This is very convenient if you need to create a link or a note. Just send it to My Flow and then you can open it anytime using Opera on your smartphone.