Apple makes some of the most popular smartphones and tablets on the market. Their devices feature high build quality, extended warranties, and premium features. Also, a distinctive feature of iPhones or iPads is Apple's proprietary operating system. However, in addition to the operating system, Apple manufactures and develops various applications and services. One of the most popular among them is messenger iMessage. Among the users, there is often the same question: does iMessage have a notification that you took a screenshot?
In short, there is no such feature at the moment. So no matter what you need to make a screenshot for, you can make them accessible, and no one will know about it. However, you should consider that other users will also be able to take a screenshot and not notify you. This may be a problem for many people, but the good news is that everyone is on the same page now. Let's take a closer look at this problem and see what other services notify you about screenshots on your iPad or iPhone.
Does iMessage have a screenshot notification?
As mentioned, there is no notification in iMessage when someone in the chat room takes a screenshot. So you can feel free to take screenshots. No one will know about it. However, you should never forget that other users could take a screenshot, and you would not know about it.
Opinion on screenshots in the community is divided. On the one hand, users can take screenshots to use them against their friends. But on the other hand, it makes you think about what you are writing and unconsciously prevents you from making rash or overly harsh statements.
I would say that it does not play a significant role because, of course, you can change or cancel sending a message, but the timer for this is so tiny that you still will not be able to mislead your friend with this trick. Besides, all chat participants can see a history of changes in the message. So I think the lack of screenshot notifications is not so critical because if you send something to a person, it's almost impossible to delete or change it.
However, lately, Apple has been working on improving the privacy of its devices. In particular, the latest update adds a secure mode you can turn on to avoid hacks and a feature to check the system for vulnerabilities. So it's not hard to guess that the notification for screenshots will finally appear in future updates, especially since rumors that Apple will add this feature have been going on since iOS 11.
Does FaceTime have a screenshot notification?
What could be more compromising than an ambiguous message? Of course, a cut frame or a fragment of a video call. It's very annoying if someone abuses the snapshot feature during a video call and then starts sending everyone your bad snapshots.
To combat this, Apple has added a feature that tracks call frames during FaceTime conversations. However, during tests, I found that this feature works in a rather strange way. It notifies the other party that you took a photo with the shutter button at the bottom left of the screen. However, if you take a screenshot of your screen, the other party to the conversation will not get a notification. This is probably more of a bug than a feature.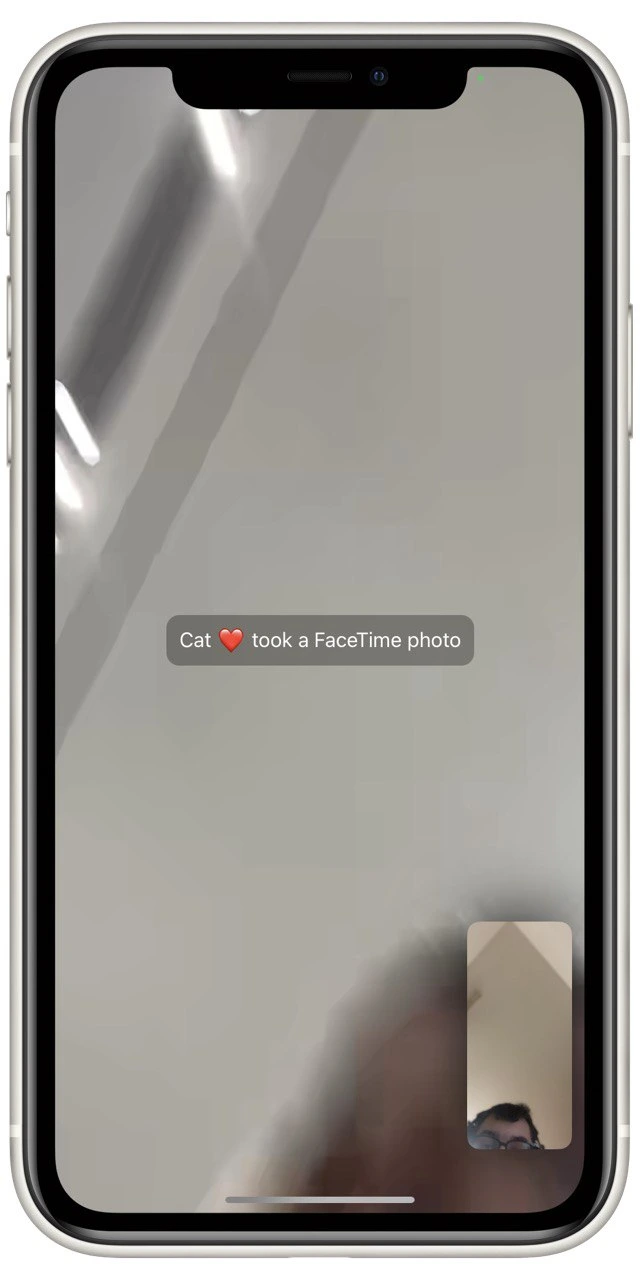 However, what is not a bug is the ability to record the screen of your iPhone or iPad during a video call. Apple has officially confirmed that FaceTime cannot notify users that someone has started recording a screen. So if you need to save a part of a conversation without anyone knowing, you can use screen recording. Then you can slice that recording into different still frames. That way, you'll remain an invisible weirdo.
How to take screenshots or screen records on iPhone or iPad
Let's also figure out what you need to take a screenshot or record your Screen on different iPhones or iPads. There's nothing complicated here, but depending on the model of your iPhone or iPad, the instructions may differ. Let's break down each case:
If you have an iPhone or iPad with a home button
If you have an older model of iPad or iPhone where there is still a home button, which also acts as a fingerprint scanner, then to take a screenshot, you need to press it and the volume button down simultaneously.
If you need to write your device's screen, you will need to open the Control Menu. To do this, swipe up from the bottom of your device. In the menu, press the record button, marked with a white circle.
If you have an iPhone or iPad with FaceID
If you have a newer iPhone that has FaceID and does not have a home button, you can take a screenshot by pressing the lock button and the volume down simultaneously. Immediately after that, the screenshot will be saved in the Photos.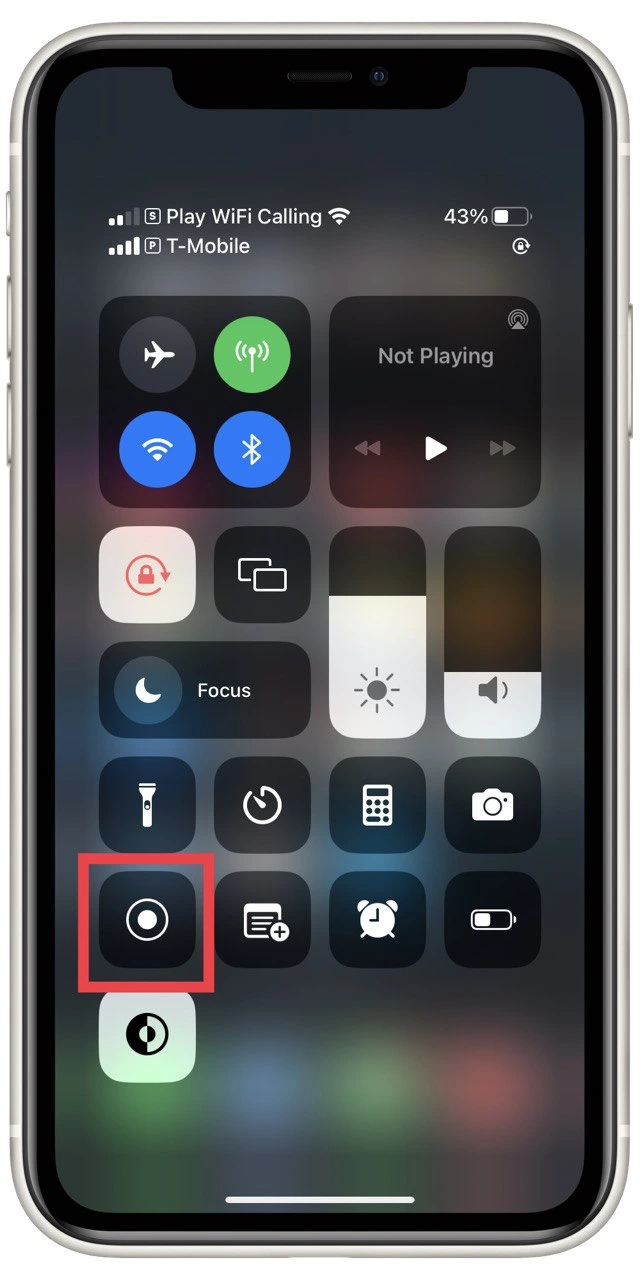 To record the screen, you will also need to press the button with a white circle in the Control menu. However, you must swipe down from the top left corner to do this on newer iPhones.