Anonymity in modern applications is a critical parameter. Messenger, which has been gaining in popularity lately – GroupMe is designed to provide you with maximum privacy.
This messenger is focused mainly on communication in groups. One of its features that I will describe in this article is the creation of anonymous polls. If you come across one of them, you probably have a question – how anonymous is it? I can immediately reassure you because no one can know your chosen answer. Polls in GroupMe are entirely unknown. Let's take a closer look at how it works.
What are anonymous polls in GroupMe?
It's often the case that you have one common question to solve in a group. It could be an important question about a work project, or you can't decide where you're going in the evening. For this purpose, the GroupMe application has a handy feature for creating
anonymous polls.
It makes all the users feel protected because no one will be able to find out what they voted for. Not even the group administrator or the poll creator. This function is completely anonymous. You will only see how many people voted for this or that poll. Keep in mind that it is impossible to delete a poll. It will remain in the history of messages in the group forever.
There are also certain restrictions for polls. You cannot create more than 0 active polls at a time. However, you can always view overdue polls in the Overdue tab of your group chat. You will also need to set a time limit within which the poll will be active. The minimum duration of polls is 15 minutes.
You can add up to 10 different answer choices to your poll, and you are given up to 10 characters to write your question. Usually, this is more than enough. Be careful when creating polls because if you have a group of 4 people, it does not make sense to create a poll with ten answer choices because the results will be unfair.
How to create anonymous polls in GroupMe
To create anonymous polls in GroupMe, you must find other users and create a group. It does not matter how many people are in your group. Polls can be made further if you have all two people in the group. After that:
Click on the plus sign near the text box.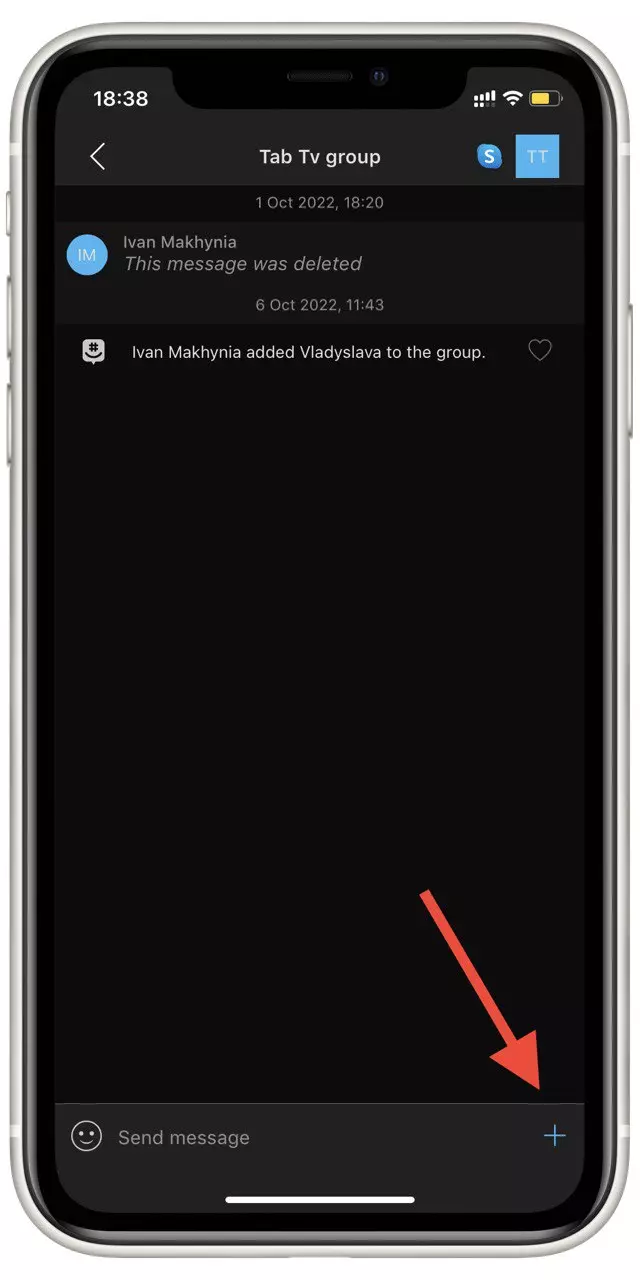 Here, in the upper right corner, click on the poll icon.
Tap the Create Poll button.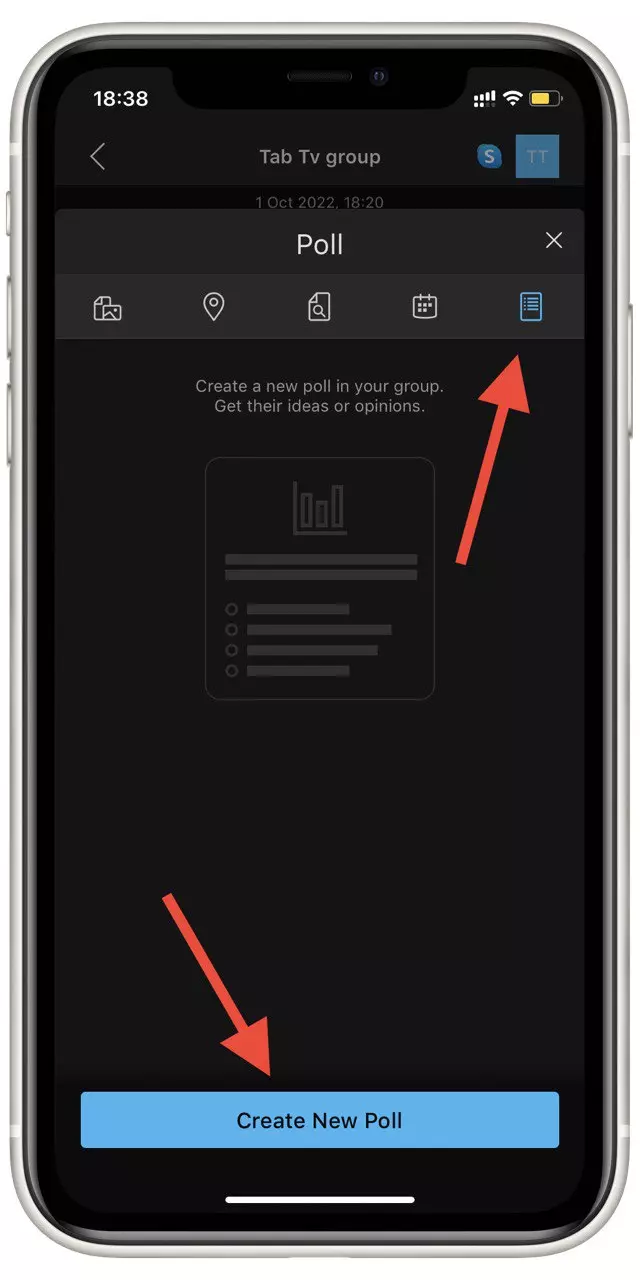 Next, you need to enter the question itself and your answer choices.
Also, specify the end time of the poll.
Most importantly, don't forget to turn off the public poll feature at the very bottom. Otherwise, the poll won't be anonymous.
When you're done, click the submit button in the upper right corner.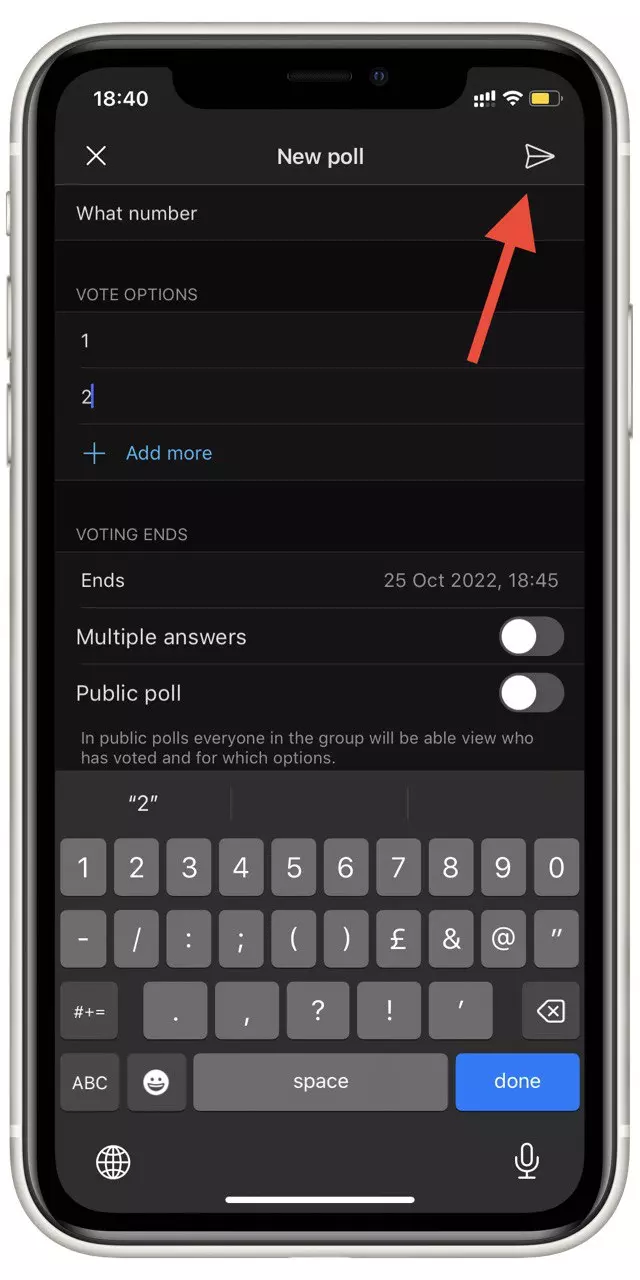 The poll will then be available to all users. You can also turn on the multiple responses option so that users can vote for multiple choices at once. Keep in mind that until you have finished the poll, other participants can change their answers, so the poll won't be final until you close it.
How to close polls in GroupMe and view results
You will need to close the poll to get the final results. Participants can change their answers if the poll is not closed. So the poll results will not be completely accurate and can change at any second. To close it, you will need to:
Click on the poll in the chat room.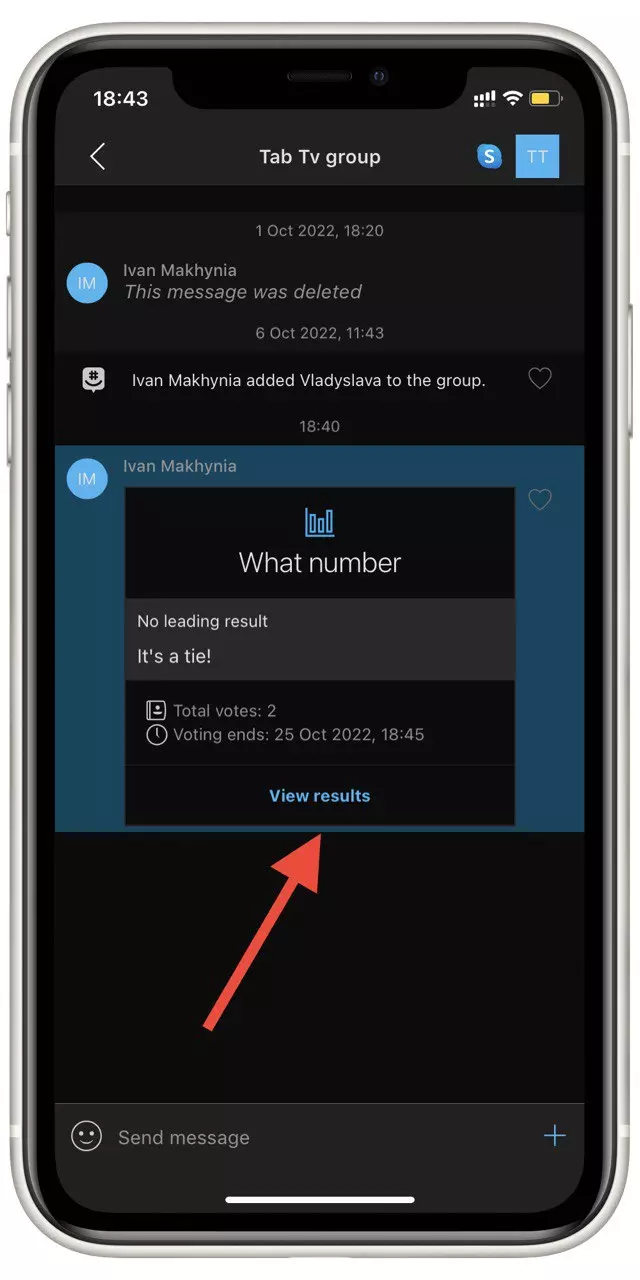 At the top right of the screen, click End now.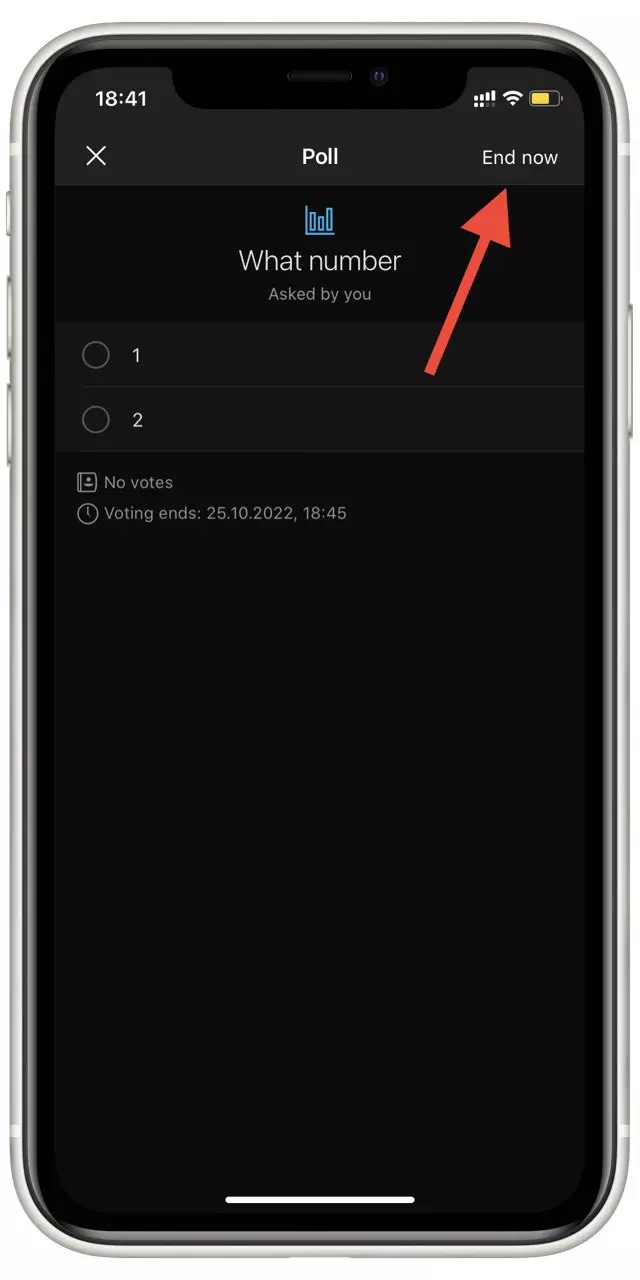 This will automatically close the poll, and no one else will be able to vote. Note that every poll has a timer. At the end of this timer, the poll will also be closed and finished.
How to hide closed polls in GroupMe
Since you can't delete messages in GroupMe (Unless you're a Group Administrator), the poll results will be permanently saved in the correspondence history. If you're tired of an annoying poll flitting between messages, it's easy to hide it.
Tap on the poll and hold.
On the flyout menu, click Hide.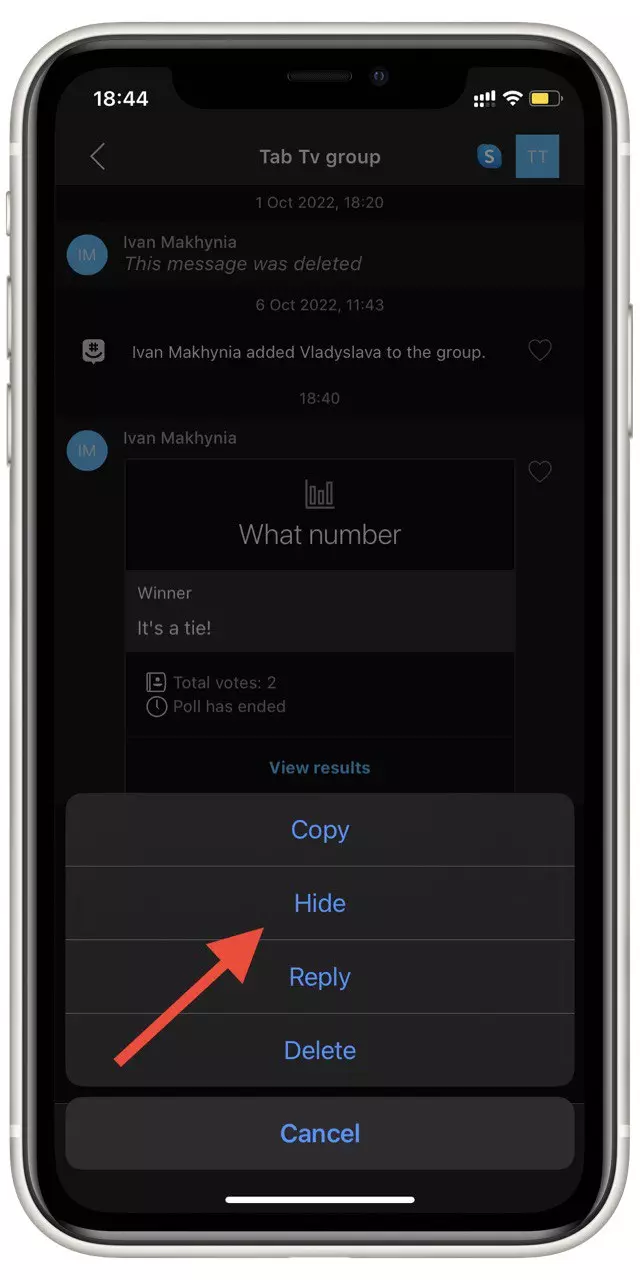 This will remove the results of the poll from your correspondence. However, you'll still see notifications when it's started and completed (You can hide that too). You can always access the results by clicking on the group icon and then going to the Polls tab.
What is GroupMe
GroupMe is a messenger application that focuses on communication between friends in different groups. It was released in 2010 and had millions of users worldwide.
It is an application you can download to your mobile device. To register, you must enter your name and phone number with the password. You can also register using your Facebook or Twitter account.
Then the application scans your contact list, and you can start communicating with any person from your list whose number you have. You can create groups of up to 500 people in the service.
Also, the app can share your photos or videos. In addition, an exciting feature was released in 2017 that allows users to create anonymous polls in groups.