You can buy a Jumper laptop on Amazon at 70% off. The price of the Jumper Laptop 14 Inch Full HD is $269, this device used to cost $899.
For that price, the Jumper EZbook S5 is available on Amazon in this configuration:
14 inch
The full HD 1080P display
12GB RAM
256GB SSD
Intel Celeron 64-bit
WiFi
USB3.0
Bluetooth 4.2
Mini HDMI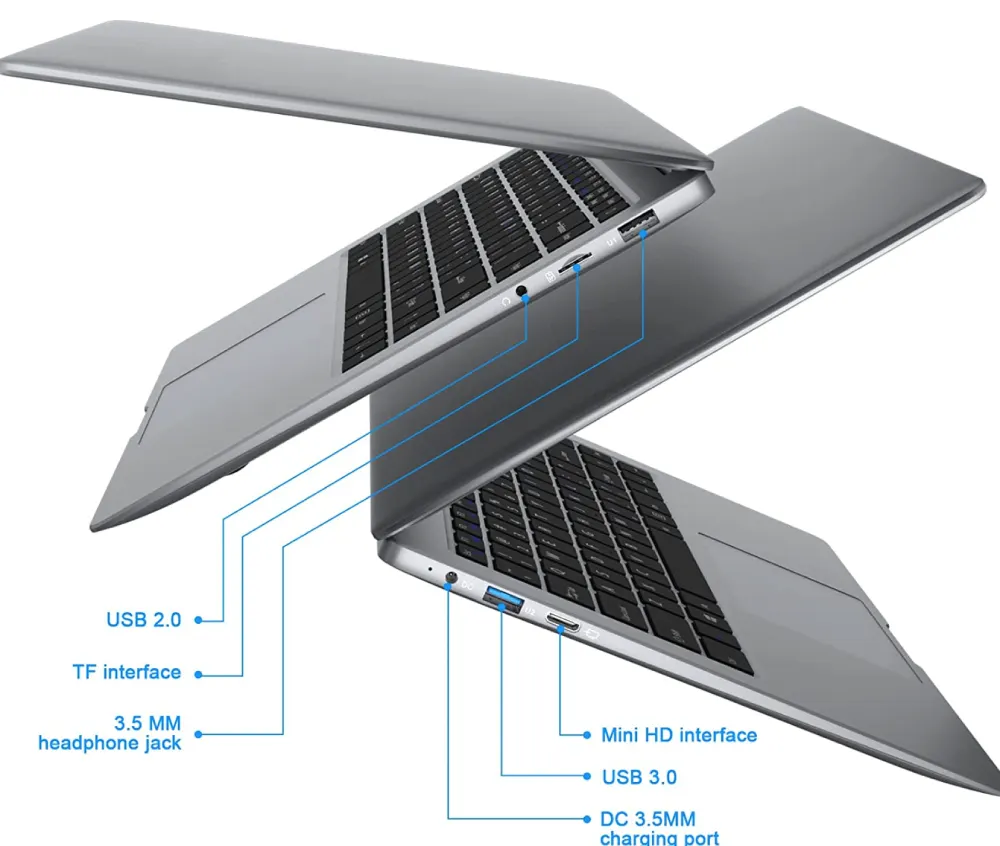 Users of this device have left reviews, and the rating is 4.6 out of 5. So if you need an inexpensive laptop, this is a good option. Since the specs are pretty high, you will be able to start doing any task immediately after purchase because the preloaded Windows 11 home offers improved performance features.
This Jumper EZbook S5 laptop will be a good choice for office workers, students, or online work. For other tasks, this laptop will be weak.
Overall, the Jumper brand is on top of its game in producing devices that are budget-friendly laptops. So if you are looking for a beautiful, affordable, and portable laptop, the Jumper EZbook S5 is a perfect choice.
The advantages of the Jumper EZbook S5 are that it looks great, as it's lightweight and ergonomic. Added to that are the decent keystroke and trackpad.
The disadvantage is the lack of USB Type-C. Also, for many users, a significant disadvantage is the low-performance Intel Celeron.