Windows is the most popular user operating system. This is because Windows has compatibility with many applications and different formats. Also, Microsoft is constantly working on increasing the functionality and extending the capabilities of Windows. Therefore, users are often confronted with unfamiliar applications or formats. For example, I have recently been asked a lot about what the Windows Web Experience Pack means.
This is an excellent question because the Windows Web Experience Pack is installed via Microsoft Store on most Windows computers by default. However, you will not find much information if you go to the Windows Web Experience Pack page on Microsoft Store. Neither does Microsoft officially tell you why you need the Web Experience Pack. All that is known now is that it has to do with improving the update functionality of web apps on Windows. Let's take a closer look at how it works and what we know about it.
What does the Windows Web Experience Pack do?
As I mentioned above, the Windows Web Experience Pack is still quite a valuable feature of Windows. The thing is that it appears as an application in Microsoft Store. However, go to the application page. You will see a description consisting of "Windows Web Experience Pack," the Windows logo as the only image, and mostly negative reviews with an overall rating of 2.6 at the time of writing. Other than that, I can't find a definitive explanation of why the Windows Web Experience Pack is needed on Microsoft's site.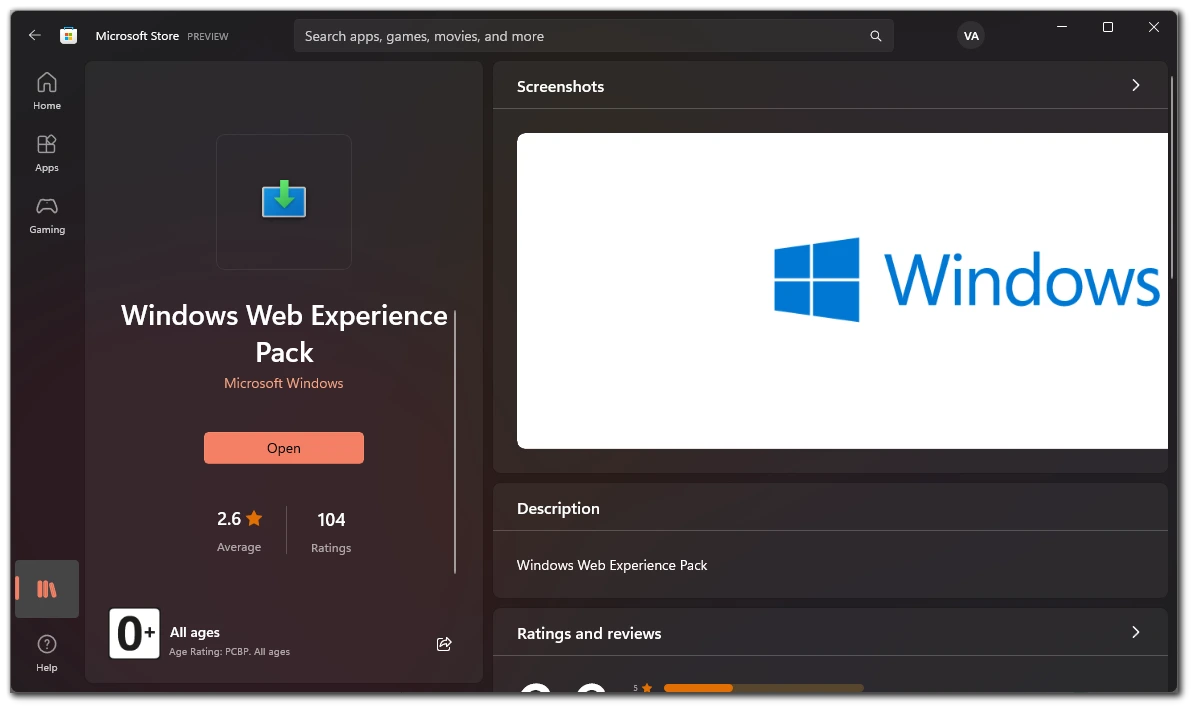 However, reviewers and users have found that the Windows Web Experience Pack is not the only Experience Pack in Windows. In addition, you can also find, e.g., Local Experience Packs and Online Service Experience Packs, among others. These are responsible for updating individual applications or groups of applications in Windows. The point is that Microsoft decided that it is not right to release updates for Windows in case you want to make a small change in the built-in applications. Therefore they decided that they could release special tools which would download updates for individual items.
In the case of the Windows Web Experience Pack, this program is responsible for updating various web applications. For example, check the comments under Windows Web Experience Pack on Microsoft Store. Many reports show users have had Windows Widgets stop working after removing the Windows Web Experience Pack. This makes sense because most Windows Widgets are web applications that take information for their work from the Web.
However, it would be best if you understood that these are assumptions. We do not yet have any official information on what precisely the Windows Web Experience Pack does and how it works. All users can guess and experiment with this feature to see what it does. I wouldn't recommend making any changes to it, though, lest you accidentally damage some important Windows features.
Is it available on any PC running Windows?
Let's now understand which PCs the Windows Web Experience Pack is available on. According to the official information about the system requirements on the Microsoft Store page, your PC must have Windows 11 version 22000.20 or higher. Your system must also be an x64 architecture.
However, it is funny that the only image on the page Windows Web Experience Pack is a logo of Windows 10. In addition, users have noted that some PCs with the latest versions of Windows 10 also have the Windows Web Experience Pack.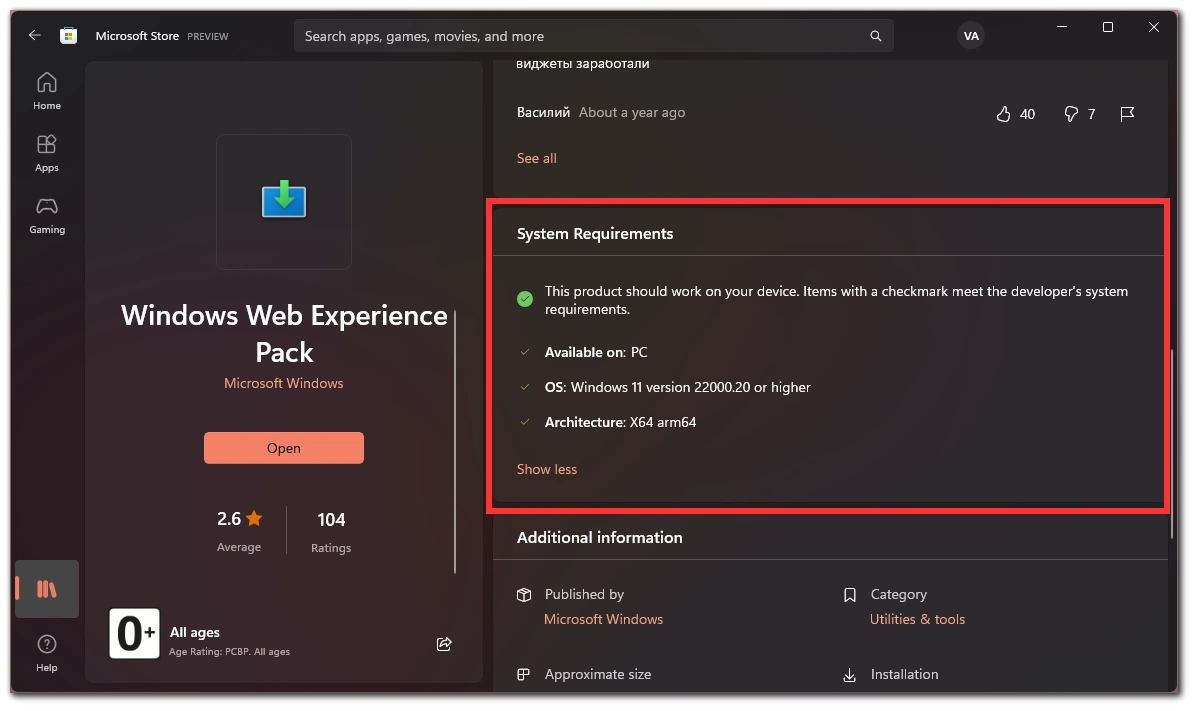 In any case, you can check it from the application tab on Microsoft Store. If you do not find this program there, you do not have it, and your system does not support it.
How to update Windows Web Experience Pack
Another question that many users have is how to update their Windows Web Experience Pack. This can be useful for updating some web features (such as Windows Widgets). To do this, you need to:
Click on Start and open Microsoft Store.
On the right side, select Library.
Next, select the Applications filter.
In the list, find Windows Web Experience Pack and click Update. If instead of the update button, you have an Open button, then the latest Update has already been downloaded.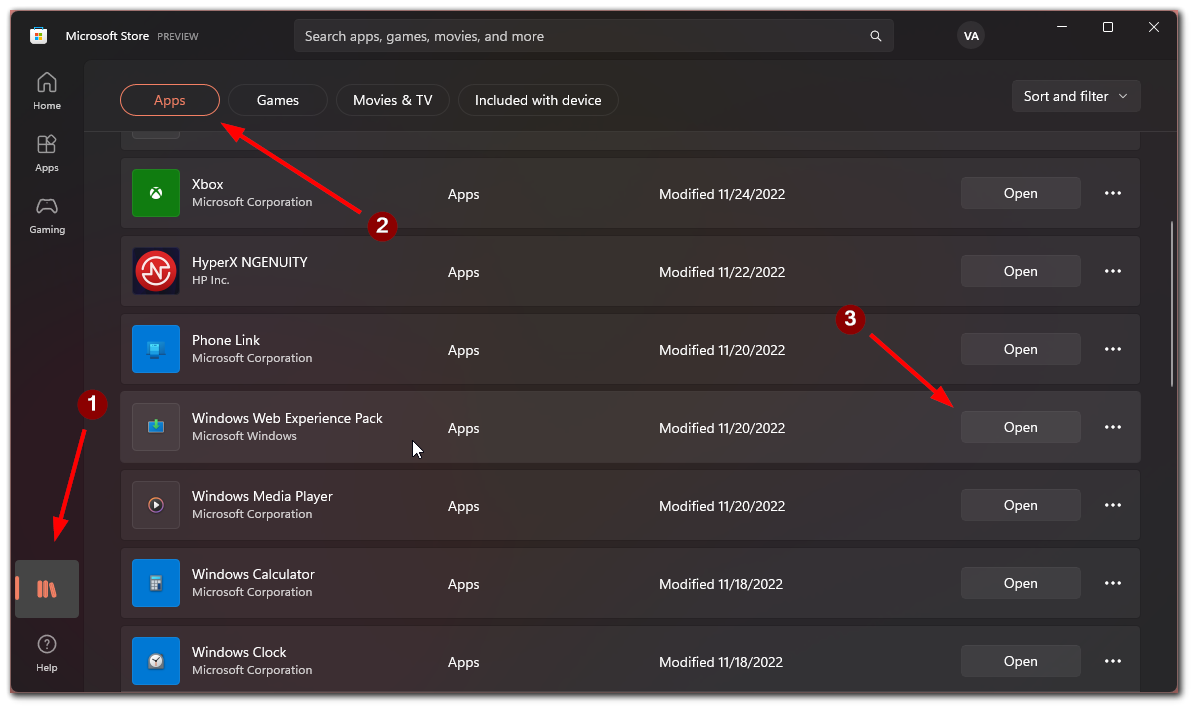 I advise you to check for updates periodically to get all the latest features. Remember that you also need a stable internet connection for Windows to download the latest Update. I recommend checking this about once a month. You can also click the Update All button at the top to update all your applications.
How to enable auto-updates for the Windows Web Experience Pack?
I recommend that you put automatic updates for applications and services in Microsoft Store. The fact is that there are many different services and programs installed on Windows via Microsoft Store that should be on your system by default. Let me show you how to do this:
In Microsoft Store, click on your profile icon at the top right of your screen.
Select App Settings.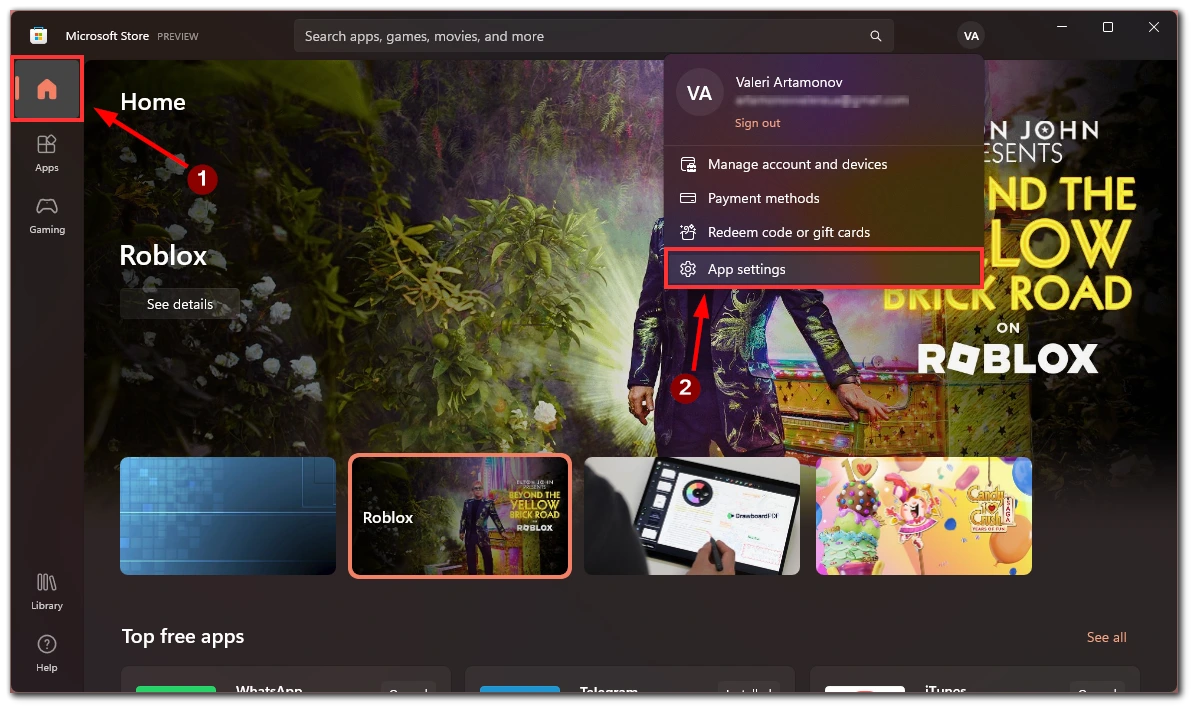 Turn on the App Updates option.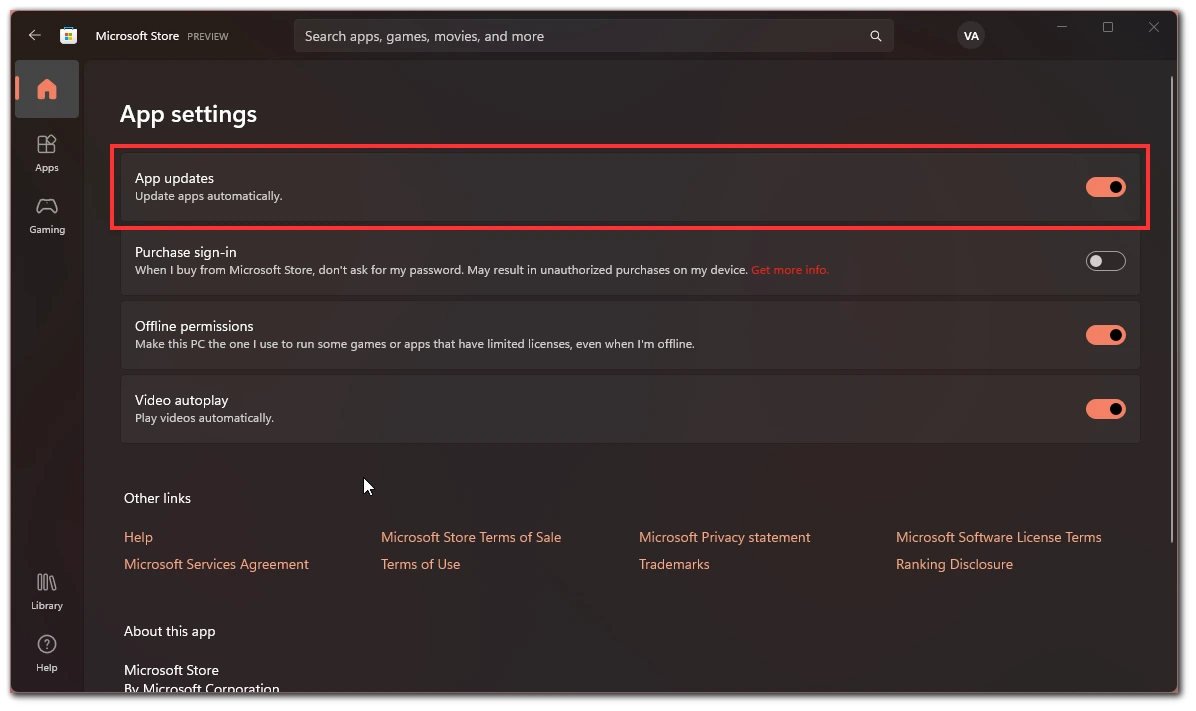 Done. Note that you can't select auto-updates for any specific apps. Auto-updates are enabled for all apps at once when you enable this option.