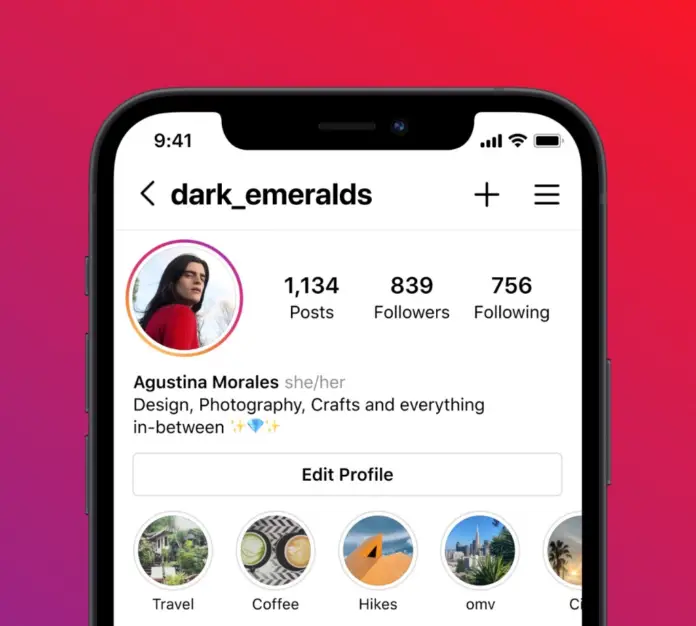 Instagram is one of the most popular social networks on the planet. Millions of users upload a huge number of photos or videos every minute that carry a variety of information. Most people are familiar with this social network.
Instagram is very easy to use and absolutely everyone who wants to can register here. In the process of creating your Instagram profile, you will be asked to generate your own Instagram Handle. In this article, we are going to explain to you what Instagram Handle means and how it works.
What does an Instagram Handle mean
In case you are aware of the definition of "username," it will be easier for you to understand that the Instagram Handle is the same, or at least has the same principle. It's exclusive for you and your account. 
An Instagram handle can be compared to a phone number. It's a unique link to your Instagram profile. If someone wants to find your profile and subscribe to you, all you have to do is tell that person your handle. This is essentially your online Instagram address, which works just like a phone number, but instead of calling, you can use Instagram chat and other features to communicate with your friends and followers.
In the process of creating a new profile on Instagram, you will have to specify a unique handle so that others can see it. This is an important step in creating a profile, and your handle can be anything you want, as long as it is not already taken by another user. Of course, if an inactive account uses the address you want, this can be bypassed as well. You can use your real name, an alias, or something that describes your online identity or business.
For example, you can make an anagram out of your first and last name, or you can come up with something that has absolutely nothing to do with you, but maybe just sounds and looks cool. It's up to you, but know that you can only do it once, so it's very important to choose the right name.
What is Instagram Handle for personal use
If you create an Instagram profile for personal use, the username doesn't matter. Basically, you can use your alter ego, your idol, your pet's name, or anything else you can think of, there are no restrictions.
Nevertheless, if you want to become an influencer, popular blogger, or artist, you might want to think of something memorable or something that will define your future work. The handle is important because it is one of the first things that can attract new subscribers. If you choose the wrong handle, your audience may completely ignore you.
What is Instagram Handle for business
If you own a business, it's important that your Instagram account handle is as close to your business name as possible. Doing business on Instagram is easy and profitable in the sense that you can reach a huge audience using hashtags.
If you own a beauty salon, for example, your Instagram handle should probably be named after your salon. If the name is already taken, you can try to diversify it by adding some common words like "official" or something like that. After you think of a name that properly represents your company, you'll need to use the right hashtags to attract your target audience.
You can also add underscores or numbers, but be aware of how your potential clients are typing. Too many special characters can make it difficult for potential subscribers to find your profile.
How to create right Instagram Handle
So, if you want to get the benefit of your Instagram profile, there are many things to consider. You need to find a nickname that is relevant to as many people as possible while still being original and memorable.
If you can't come up with a memorable handle, there are several ways to help you find the perfect name.
First of all, you have to be aware that the Instagram handle has a limit of 30 characters, so you need to summarize everything you offer into an accurate, memorable, and available name. The best handles say a little bit about your account but are also easy to use and easily accessible.
See what keywords your competitors are using and look for them on Instagram. Use the profiles with the biggest number of followers as an example, and try mixing a keyword with your name or your company name.
Good keywords are usually all already taken, which means you'll probably have to go through a process of trial and error until you find a free word.
Alternatively, you can also use online username generators. They are free to use and can really help you.
How to change your Instagram handle
If you want to change your Instagram handle, you have to follow these steps:
First of all, open the Instagram app on your mobile device;
Then, tap on the profile icon;
Select "Edit Profile";
After that, choose "Username" and enter the handle you want;
Finally, tap "Done" at the top right corner of the screen.