Instagram is one of the most social networks in nowadays world, we can even say it's essential for millions of people's everyday life. Even taking into account that I'm posting to my profile quite rarely, Instagram still plays important role in my everyday routine.
There are millions of people downloading photos and videos every minute. So almost every person on the planet knows what is Instagram. However, there are still some things most people don't know what do they mean. One of such things is Instagram Handle.
To be fair, I also didn't know what does this mean, but people were asking to explain the meaning of Instagram Handle, so it took a couple of hours to understand the Instagram Handle. And now I can explain to you what does it mean.
Most people face Instagram Handle when they try to create an Instagram account. When you're going to create a new Instagram profile – you would be asked to generate your own Instagram Handle. So if you want to know about this thing – here's what you need to know.
Instagram Handle meaning
In fact, I have a hard time understanding where the definition came from in the first place, because in simple terms, it's just username. Yes, that's what you should know – it's just your username. And it's exclusive to your account.
You may ask me, "Hey, you said you spent hours to figure out what it is! That's it?". Honestly, it is. And you'll laugh, but I spent most of my time trying to figure out the difference between username and Handle. In short, there is no difference. They are absolutely the same thing.
However, don't be too quick to close this page, there are a few more things you should know.
For starters, the Instagram Handle is your identifier that everyone can see. We're used to username often being hidden to people you don't want to show it to.
Things are a little different with Instagram – it's available to everyone and it is your Handle that is used to find you through Instagram searches (or through search engine searches). So it should be taken quite seriously, because the right Instagram Handle can determine your success on this platform.
What is Instagram Handle?
Now let's talk about how you can get an Instagram Handle. Well, every Instagram account has its own unique Instagram Handle. As I said before, this is the same as the Instagram username.
So when you create your Instagram account, you will also need to come up with a unique Instagram Handle (username). That said, your username must not violate Instagram usage rules, such as not being offensive.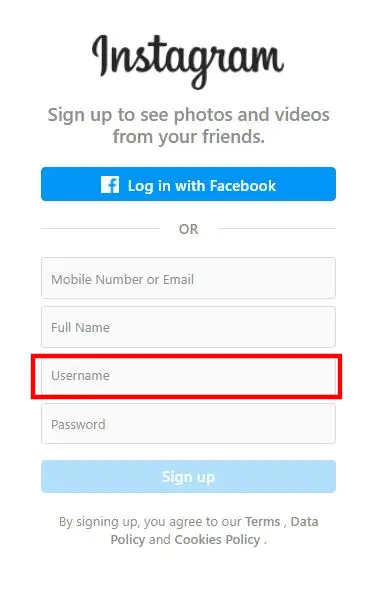 Of course, if an inactive account uses the Instagram Handle you want, you can get around that too. You can read more about that in this article on Splaitor.
However, if we're talking about what you can use as an Instagram Handle, there are a few common options. For example, you can use your real name, an alias, or something that describes your personality or business online.
For example, you can make up an anagram of your first and last name or come up with something that has absolutely nothing to do with you, but maybe just sounds and looks cool. It's up to you, but know that you can only do it once, so it's important to choose the right Instagram Handle. You can also change your Instagram username twice, but the third time you have to wait 14 days before you can change your Instagram Handle again.
Well and don't forget that every time you change your Instagram Handle, especially if you use it for business, it hurts your visibility, so I wouldn't recommend abusing it, it's better to choose a good Instagram Handle right away and not change it later.
What is Instagram Handle for personal use
Of course, reasoning logically, if you are creating an Instagram account for personal use – then your Instagram Handle is not that important. That's if you want to use your Instagram account only to commiserate and share photos and videos with your friends.
So in that case, your Instagram username can be anything: your name, your alter ego, your nickname, or anything else.
However, it's a little different in case you want to become popular on Instagram.
I mean, bob3278559 might be okay if you just want to post pictures for your friends, but if you're an aspiring artist and want to increase your audience, for example, it's definitely not the best choice.

In that case, you're better off coming up with something more memorable. For example, you can use your pseudonym or a combination of your first name (or your whole first and last name).
This will help other people find you through searches and subscribe to you. If you choose an inappropriate Instagram Handle – it can significantly reduce the conversion rate of your subscriptions and views. I think you know what I mean.
If you want to be an Influencer, for example, choosing an Instagram Hadle as well as the right bio will help explain to people who you are and what you do in your account. In this case, it's more like choosing an Instagram Handle for businesses.
What is Instagram Handle for business
Now let's talk about what to do if you're creating an Instagram Handle for a business.
In that case, it's important that your Instagram brings some real benefits to your business, isn't it? So it should be as close to the name of your business as possible.
One important thing about Instagram is that it is extremely viral and can help your business reach a large audience, especially if you use hashtags.
The most logical thing is to just choose your brand. And if it's already take, you can use prefixes like real, the, official, thisis and so on to create your Instagram Handle.
Of course, that's not what you'd probably want, but if the nickname is already taken, that's one of the best options. As well as the idea to use underlines and dashes after your brand name in an Instagram Handle.
In the paragraph below I will give more advice about what Instagram Handle you can use for your business, but first I want to say that you can use any variation of Instagram Handle, but always take into account how people can find you through Instagram search, so you can be easy to find knowing only your brand.
How to create right Instagram Handle
And now let's talk about chosing a right Instagram Hadle. As I said, there are some rules I suggest you to follow:
Don't change your Instagram Hadle once it's created, as that may affect your brand recognition.
Choose simple Instagram Hadle. I suggest it to be not longer than 12 characters (the exception is when your brand itself is longer than that).
Try to avoid complex spelling.
Try to avoid dashes or underlines. Actually, that's a great idea to place the dash or underline behind the brand name, however, placing it in front of it may confuse people who want to find your Instagram profile.
Make your Instagram Handle memorable.
Try to use the same username in all social networks.
Actually, there are 2 patterns of how you can create your Instagram Handle. Let's discuss them below.
Creating Instagram Handle from scratch
You have two options as you start your media presence on Instagram. The first is that you are just starting to build your brand. In that case, the best option is to start by choosing a brand and aim for it to be memorable, yet free on social media.
So just follow the tips above to come up with a name for your brand. But always remember that your brand must meet three trivial things (if it's designed to attract an audience and sell products or services): be easy to remember, be easy to spell (no complicated sounds) and be aesthetically pleasing.
If you're creating a brand from scratch, you should not only create an Instagram account (and take Instagram Hadle for your brand name), but also create a website and create accounts in other social networks to make them sound the same way.
I mean, you can check if your brand name is free on social media first and choose a brand name that will be as recognizable as possible and give you the opportunity to create all social media accounts at once without additional prefixes, underlines, dots and other not very nice "additions" to your brand.
Creating Instagram Handle for existing brand
If you already have a brand for your business and it is already familiar to a certain circle of consumers, in that case you have nothing to do but try to register it.
And if your account name is busy, try to add an underscore first, but only after your account brand. It's also a good idea to use "official" at the end of your brand.
However, the best advice is to just think about how people search for your brand to make the search as easy as possible.
How to change your Instagram handle
If you want to change your Instagram handle, you have to follow these steps:
First of all, open the Instagram app on your mobile device;
Then, tap on the profile icon;
Select "Edit Profile";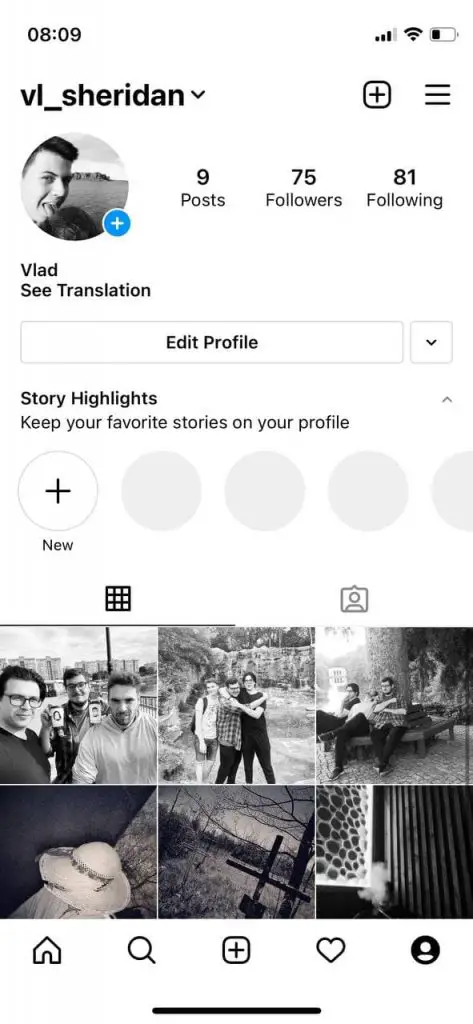 After that, choose "Username" and enter the handle you want;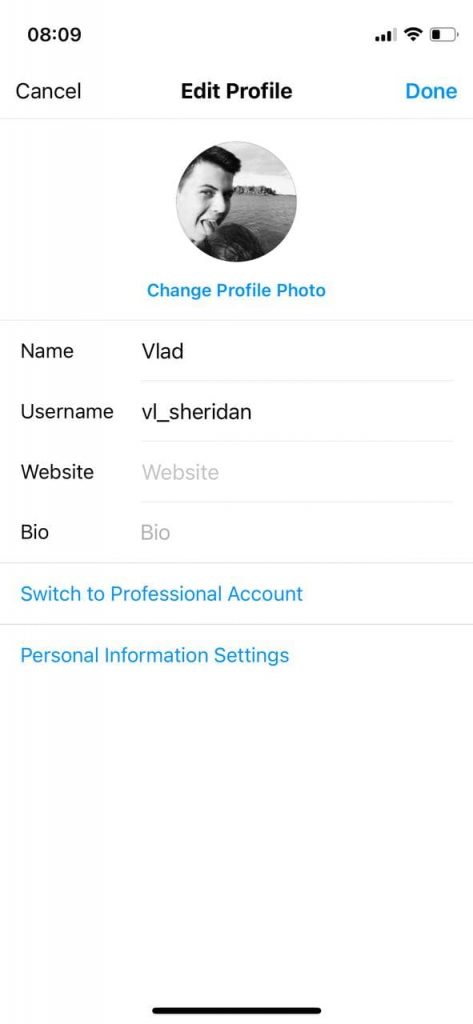 Finally, tap "Done" at the top right corner of the screen.