There are several sources on YouTube from which videos get views. One of the main ones is browsing features. Browse features are a category of traffic sources in YouTube Analytics. The browse features category includes Home, View History, Subscriptions, Watch Later, Trends, and Personalized Playlists. It works this way, and when a viewer watches your video, YouTube Analytics counts it as traffic from the viewing features.
Viewing features work to personalize the feed offered to any user. Since YouTube recommends videos based on prior information such as subscriptions, stories, and content viewed by similar viewers. They are also based on previously viewed similar channels. Therefore, viewing features help provide the most personalized recommendations.
What is YouTube's Home traffic source?
The home traffic source is the home page that any YouTube user sees. On the home page, algorithms calculate exciting videos for any user based on subscriptions, previously watched videos, search history, type of video you usually watch, and other factors.
For most bloggers on YouTube, YouTube Home traffic source, is the most significant source of income in terms of views since this page is where your subscribers and potential subscribers turn on your videos.
Additionally, once your video shows up in this window ( after you post it on this site), your subscribers who have turned on the alert feature will have a notification.
Thus, to develop your channel and have your videos viewed more, you should prepare your video so that new viewers who aren't your subscribers will want to discover it. To do this, you need to give the title of the video they want to watch and set a picture on the video that can interest them.
What is YouTube's Subscription traffic source?
The Subscription tab presents videos exclusively from the bloggers you are subscribed to. This tab will only bring the blogger views and activity from their subscribers. So Subscription traffic source doesn't get any more contribution than the Home page.
However, with this, this traffic source is just as important. As I've written before, YouTube algorithms work in such a way that they analyze activity and interaction with your videos. Accordingly, if your subscribers actively watch your videos from this section, YouTube will start recommending your videos to new viewers.
It will work based on analysis, the majority of viewers on YouTube with similar videos of interest, the platform will offer to watch your video. So create quality content, so your subscribers want to watch it.
What is YouTube's Watch Later traffic source?
No matter what page a user is on YouTube, a viewer can add your video to the Watch Later section. This section is one of the browse features on YouTube.
It also affects activity because the viewer indicates to the algorithms that the video is interesting. However, only if someone views your video and interacts with it in some way will you get a response.
So, create attractive thumbnails to entice viewers to come back and watch your video. Also, create quality content, so viewers don't want to miss your videos and add them to watch later.
What is the YouTube Explore traffic source?
Explore is one traffic source that can help any blogger get many new responses and views. The Explore page gives you an overview of YouTube videos with the highest viewer satisfaction rates. The Explore section has various options, such as:
Trending
Music
Movies
Live
Games
News
Sports
To get your videos into these sections, you should create even better content to compete with many well-known bloggers. Bloggers appreciate this traffic because it's a great way to get new viewers and thereby increase your reach.
How to view browse features traffic on YouTube?
In order to track data and viewer feature traffic, you should turn to YouTube analytics. You can view all of the viewing features and traffic-related data in your YouTube channel analytics. This will help you know your strengths and analyze the following steps to popularize your channel more. Therefore, to view the traffic of YouTube viewing features, you need the following:
The first step is to open YouTube.
After that, in the right-hand corner, click on your channel name.
From the list, select YouTube Studio.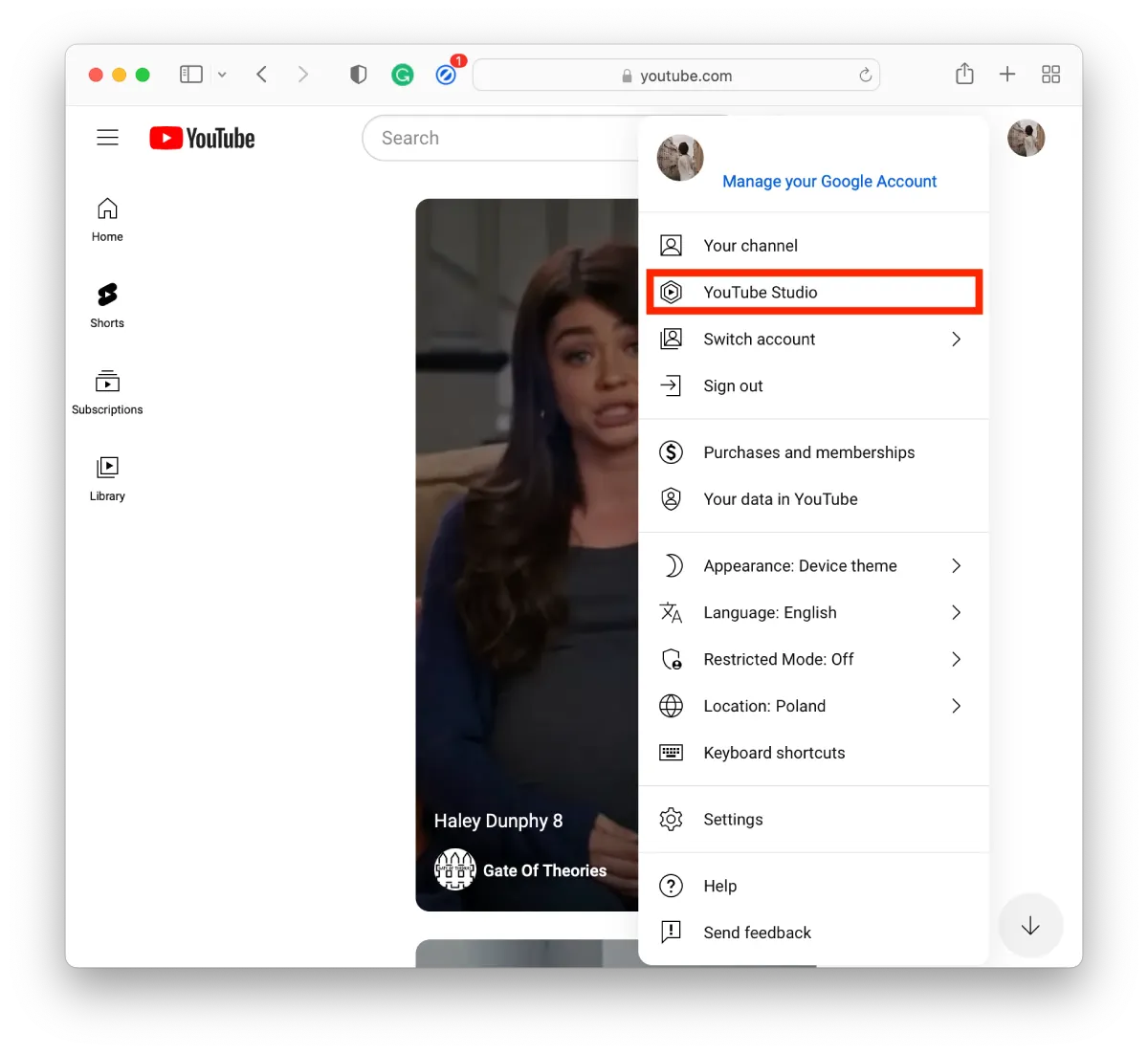 Then click on the Analytics spill.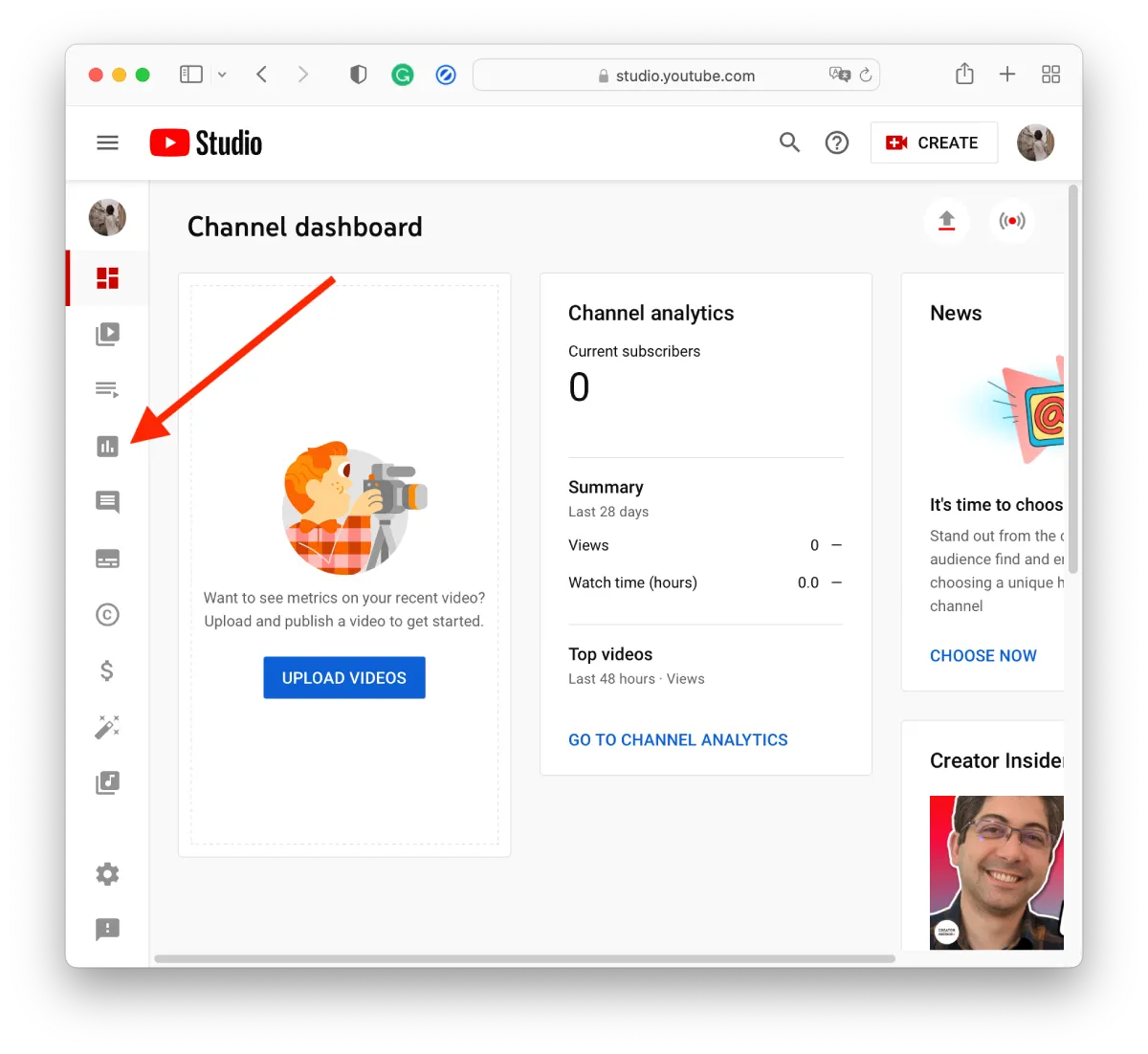 Then there are four options in the analytics panel. They are the Reach, Overview, Audience, and Engagement metrics.
Select the Reach tab and click on See More.
Knowing and using the YouTube site algorithm to your advantage will help you make your channel popular faster.