If you use Hulu often, you've probably noticed the EXP badge in the corner of a show or movie preview. This badge indicates that the license agreement for that show will soon expire, and it will no longer be available on Hulu.
The EXP badge and the number of days the content will still be available on streaming are also often displayed. Or it may show the last day after which the show will end. It's also worth noting that if you have downloaded episodes and the EXP badge appears next to them, you should watch them quickly because, after the end of the license agreement, the app will automatically delete all downloaded episodes from your device.
Let's take a closer look at how this works and what other icons you may encounter on Hulu.
What is EXP's meaning on Hulu?
"EXP" on Hulu stands for "expiration." When you see this term associated with a show or movie on Hulu, it indicates that the specific content is approaching the end of its licensing period on the platform.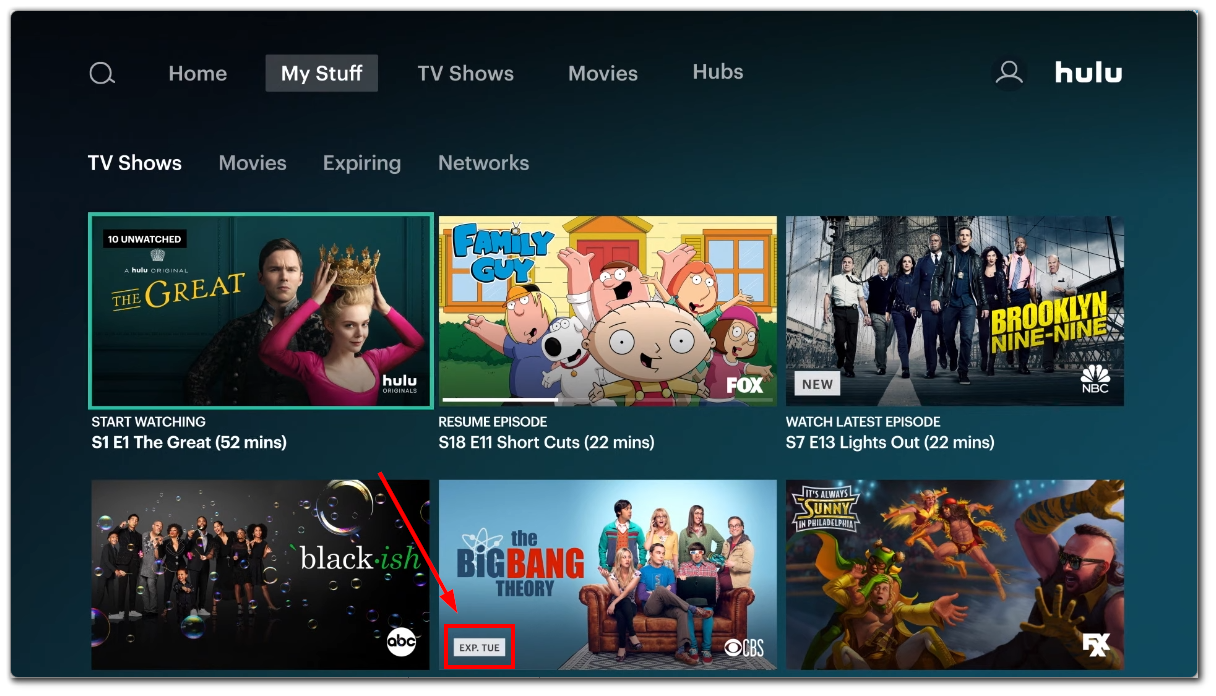 Once this period is over, the content will be removed from Hulu's library, making it unavailable for streaming. Licensing agreements between Hulu and content providers drive this expiration. When Hulu acquires content, it often does so for a specific period. Once that period concludes, the content is set to expire unless the licensing agreement is renewed.
Can any show expire with Hulu?
Yes, any show on Hulu can potentially expire, but the likelihood depends on the nature of the content. Hulu's library comprises two primary types of content: Original content and Licensed content.
Original Content
These are shows and movies that are produced by or exclusively for Hulu. Examples include series like "The Handmaid's Tale" or "Ramy". Since Hulu owns these programs, they typically remain on the platform indefinitely. It's rare for original content to expire or be removed from Hulu because there aren't any external licensing agreements to navigate. However, business strategies or other unforeseen circumstances might influence decisions about their availability.
Licensed Content
This category consists of shows and movies that Hulu doesn't own but has acquired streaming rights for a specified period. Examples could include popular TV series from networks like NBC, FOX, or CBS. Licensed content is more prone to expiration because the streaming rights are temporary. Once the licensing agreement ends, Hulu must either renew the agreement (which might involve renegotiation of terms and costs) or let the content expire from its platform.
When Hulu acquires a license for a show or movie, it doesn't necessarily get the rights indefinitely. These agreements come with stipulated time frames. Once the agreed time frame lapses, Hulu can no longer stream that content unless they renew the licensing agreement.
What do numbers near EXP mean?
When you spot the abbreviation "EXP" on Hulu, it's often accompanied by specific numbers or days. These numbers provide a clear timeline for viewers, letting them know precisely when a show or movie will no longer be available for streaming on the platform. Here's what those numbers signify:
EXP Today: If a show or movie thumbnail on Hulu has "EXP TODAY" displayed, it indicates that the particular content will expire by the end of that day. Once the clock strikes midnight, the content will be removed from the platform, and users won't be able to stream it anymore.
EXP Tomorrow: When you see "EXP Tomorrow," it means that the following day is the last opportunity you have to watch that particular content. It won't be available in Hulu's library by the day after tomorrow.
EXP + Specific Day (e.g., Saturday): An expiry badge like "EXP Saturday" signifies that the content will no longer be available after the mentioned day, in this case, Saturday.
EXP + Number of Days (e.g., 15 Days): This badge provides a more extended timeline. For instance, "EXP 15 days" on a show's thumbnail means there are 15 days remaining before that show's license on Hulu expires. After the 15th day, the content will be removed from Hulu's library.
Below you will find a table with the deciphering of all symbols.
| Badge | Explanation |
| --- | --- |
| EXP 10 Days | Shows expire in 10 days |
| EXP 12 Days | Shows expire in 12 days |
| EXP 13 Days | Shows expire in 13 days |
| EXP 14 Days | Shows expire in 14 days |
| EXP FRI | Shows expire on the next Friday |
| EXP SAT | Shows expire on the next Saturday |
| EXP SUN | Shows expire on the next Sunday |
| EXP MON | Shows expire on the next Monday |
| EXP TUE | Shows expire on the next Tuesday |
| EXP WED | Shows expire on the next Wednesday |
| EXP THRU | Shows expire on the next Thursday |
| EXP Today | Shows expires today |
In essence, these numbers or days serve as a countdown. They give viewers a clear indication of how much time they have left to watch the content before it's taken off the platform. This allows users to prioritize their viewing and ensures they don't miss out on content they've been meaning to watch.
Could the show return to Hulu after it expires
When a show or movie leaves Hulu, it's primarily due to the end of its licensing agreement between Hulu and the content creators or distributors. These agreements specify how long Hulu can stream the content; once this period ends, the content is usually removed. However, there are instances where content can make a comeback. Factors influencing this include the show's popularity, financial benefits for Hulu, and the original content creators' willingness to renegotiate the licensing agreement. For example, "Rick and Morty" remained on Hulu due to high viewer demand, prompting a renewed agreement with Warner Media.
Sometimes, the content might be temporarily removed and then returned, possibly due to short licensing gaps or strategic scheduling. Even if a show exits Hulu, it might surface on another streaming service since different platforms might have distinct licensing timelines for the same content. Hence, while an expiration often means a show's removal, various factors can pave the way for its return, making it worthwhile for viewers to keep tabs on both Hulu and other platforms.
Whether saved content on Hulu will be deleted when it expired
Hulu allows its users to download certain shows and movies for offline viewing at selected plans. This feature can be particularly useful for those who might not always have a consistent internet connection. However, many subscribers often wonder what happens to their downloaded content once it reaches its expiration date on the platform.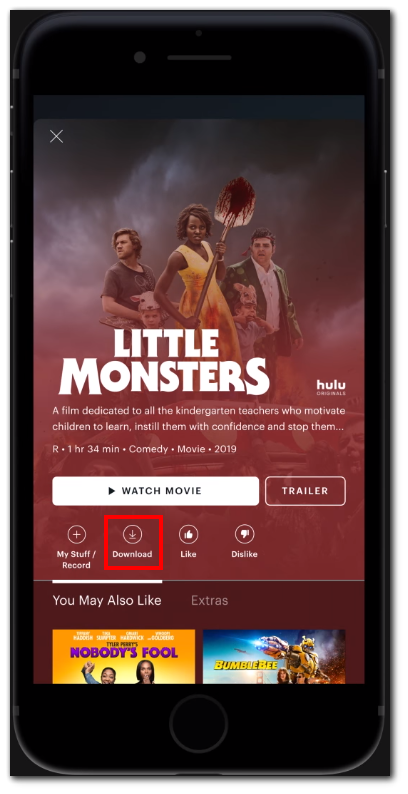 Regrettably, even if you've saved a show or movie for offline viewing, it won't remain available indefinitely. Once the content's license expires on Hulu and it's removed from the platform, that content will also disappear from users' devices where it was downloaded. Even if it was saved beforehand, the content becomes inaccessible after its expiration. Thus, users should ensure they watch their downloaded episodes or films before the stated expiration to avoid disappointment.
What time does content on Hulu expire?
A specific schedule determines the expiration of Hulu's content, and some users have a common misconception that content might disappear randomly throughout the day. In reality, Hulu typically operates on a more consistent timetable. Content set to expire on a particular day will most often be removed between 3 AM and 5 AM ET.
For instance, if a show's thumbnail indicates that it will expire in seven days, then right as the seventh day concludes and midnight strikes, ushering in the eighth day, the content will be removed from Hulu's library. The show or movie will vanish as the clock hits midnight, making it unavailable for users. This schedule offers a level of predictability for subscribers, allowing them to plan their viewing accordingly to ensure they don't miss out on content about to leave the platform.
What other badges you can see on Hulu
Hulu uses various badges to provide users with specific information about content. These badges help viewers quickly identify the status or special features associated with a particular show or movie. While "EXP" indicates the expiration of content, several other badges may appear:
New Episode Badge on Hulu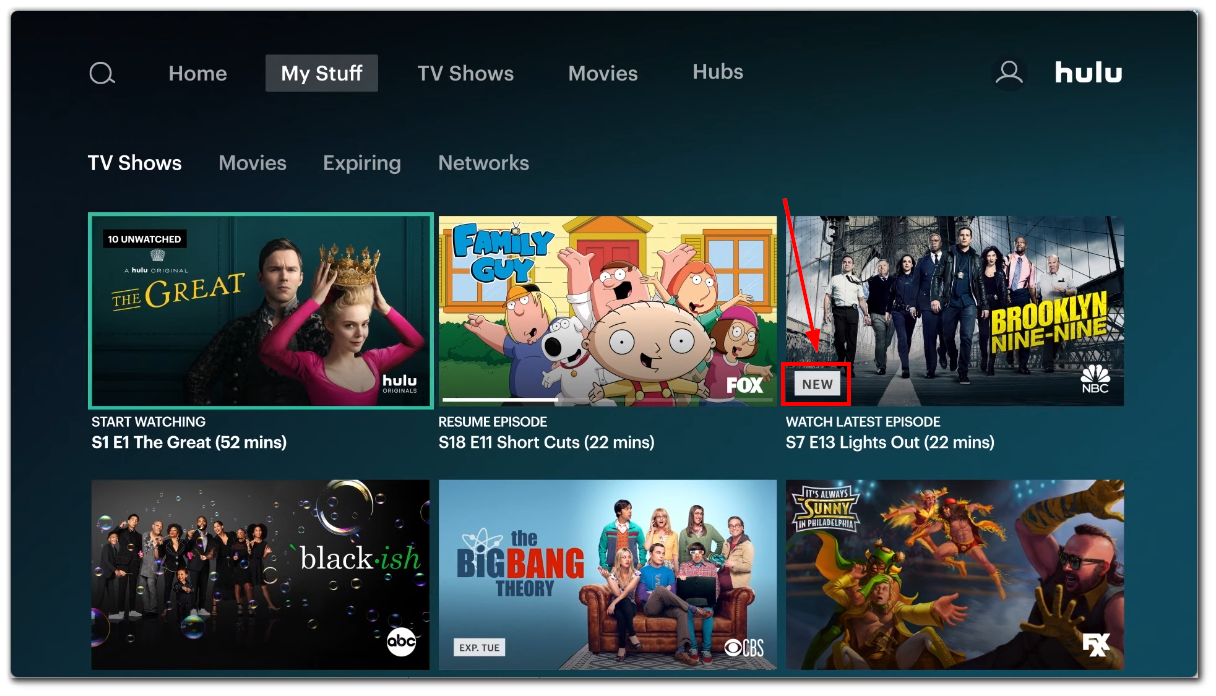 On Hulu, a "NEW" badge prominently displayed over the video's thumbnail signifies the arrival of a fresh episode. This helps viewers instantly recognize new content. The badge remains in place until either you've watched the said episode or seven days have elapsed since its initial airing—whichever event occurs first.
Watch Progress Badge and Features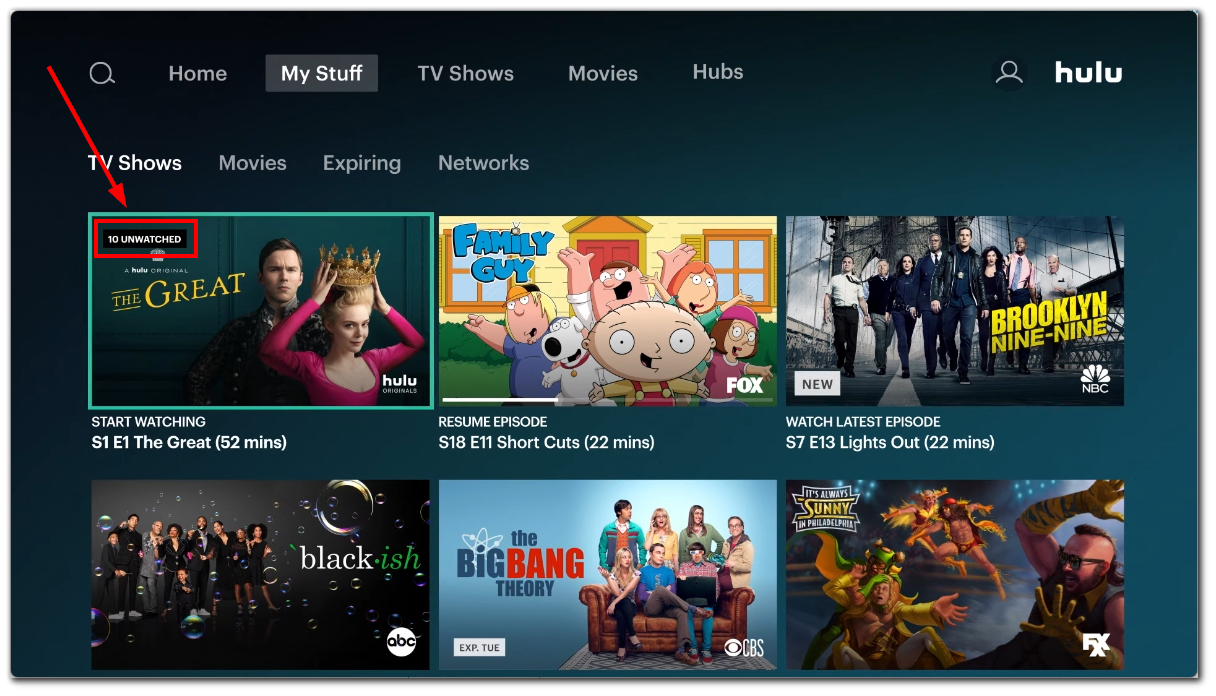 Any unwatched content in the Hulu app is marked with an "UNWATCHED" badge, complete with an episode counter positioned over the video thumbnail. In addition, the Watch Progress bar and associated badges serve as handy tools for users to pinpoint their progress in shows saved to "My Stuff." Positioned atop a show's thumbnail, viewers can easily spot the number of remaining unwatched episodes. Furthermore, if a user pauses midway through an episode, a progress bar appears below the thumbnail to indicate the exact point where the viewer left off.
Live TV status icons on Hulu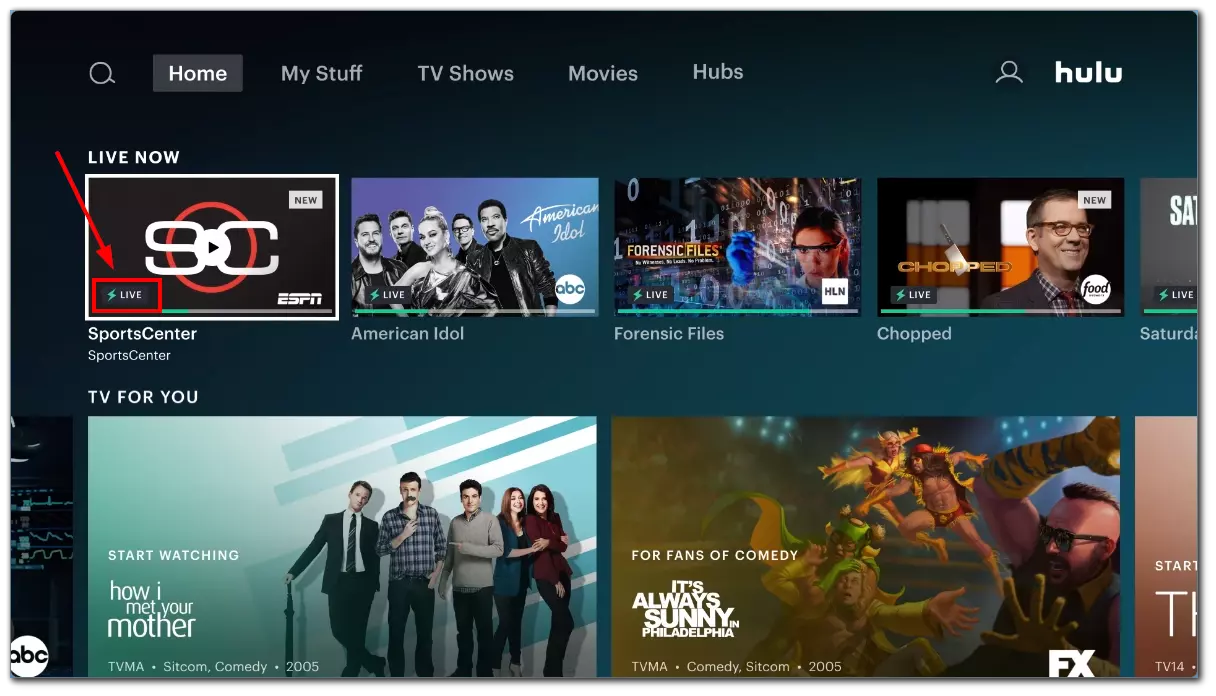 Content that is currently streaming live on the platform is marked with a "LIVE" icon accompanied by a lightning bolt icon for instant recognition. A live lightning bolt icon means that content is airing live, while a watch icon means content that is scheduled to air soon. These icons are only available in the Hulu + Live TV subscription.
Audio/Video feature icons
Selected movies from the streaming library and live streaming are equipped with enhancements such as 5.1 surround sound, 4K Ultra HD video quality, and high dynamic range (HDR). You'll find a corresponding icon on the details page if a movie or show is available with one of these premium playback features. However, it should be noted that the visibility and usefulness of these icons depend on the compatibility of the user's device with the specified features.