Snapchat subscriptions are a feature on the Snapchat social media platform that allows users to subscribe to and receive exclusive content from specific creators or publishers. Influencers, celebrities, and media outlets usually offer subscriptions, who use the platform to share behind-the-scenes glimpses, tutorials, or other exclusive content with their subscribers.
Once you subscribe to a particular creator's channel, you will receive their exclusive content in your "Subscriptions" feed. Many people find it similar to following on Instagram.
What's the difference between subscriptions and friends on Snapchat?
The main difference between Snapchat subscriptions and friends is the level of interaction and access to content.
Friends on Snapchat are two-way connections where users have added each other and can communicate directly through snaps, chats, and calls. Friends can see each other's public stories and snaps, as well as any content shared directly between them.
Snapchat subscriptions are one-way connections where users can follow a profile or channel to receive updates and exclusive content but cannot directly communicate with the profile's creator. Subscribers can view the profile's public stories and any exclusive content that the profile has chosen to share with their subscribers.
In summary, friends on Snapchat are two-way connections where users can communicate directly with each other. At the same time, subscriptions are one-way connections that allow users to follow and receive exclusive content from profiles or channels.
What's the difference between Snapchat and Snapchat+?
Snapchat+ is a paid subscription for additional features on the Snapchat platform. For $3.99 a month, users can customize apps and themes, get information about who has repeatedly interacted with their stories, and more. Here are some of the features available on Snapchat Plus:
Story Rewatch Indicator
This feature allows you to see how many times someone has rewatched your snap. It can be an indication of how interested someone is in you.
Friend Ghost Trails
With this feature, you can see where your friends have been over the past 24 hours, even if they don't share their location with you in real-time. This feature could cause some drama among friends.
Custom App Icons
For power users who like to customize their Snapchat experience, this feature allows you to choose from a variety of different app icons.
Snapchat+ Badge
Subscribers get an exclusive badge that adds a black star to their username, letting others know they are a Snapchat Plus subscriber.
Friend Solar System
This feature is similar to MySpace's top eight, allowing you to rank your closest friends based on a gold ring around their "Best Friends" or "Friends" badge.
Best Friends Forever Pin
This feature allows you to pin your BFF as your "#1 Best Friend," but only you can view this pin.
In fact, subscribing to Snapchat+ gives you many more features that will help you have a better experience using this platform. The creators have explained that this subscription includes the most frequently used features that they have worked on and improved.
So the Snapchat+ subscription and the built-in Subscribe feature are completely different functions. Snapchat+ opens up features to use. While a subscription gives you the ability to see other people's activity.
How to subscribe to a Snapchat creator?
Just like following a streamer on Twitch or subscribing to a creator on YouTube, subscribing to a creator on Snapchat is completely free. When you hit the subscribe button on a creator's profile, it simply means that you want their content to show up in your Subscriptions feed, alongside content from other creators and brands. To subscribe to a Snapchat creator, you can follow these steps:
Open the Snapchat app on your smartphone or mobile device.
On the Snapchat home screen, swipe right to access the Discover page.
Browse through the list of featured profiles and subscriptions, or use the search bar to find a specific profile.
Tap on the profile you want to subscribe to.
Once you are on the profile page, click on the "Subscribe" button.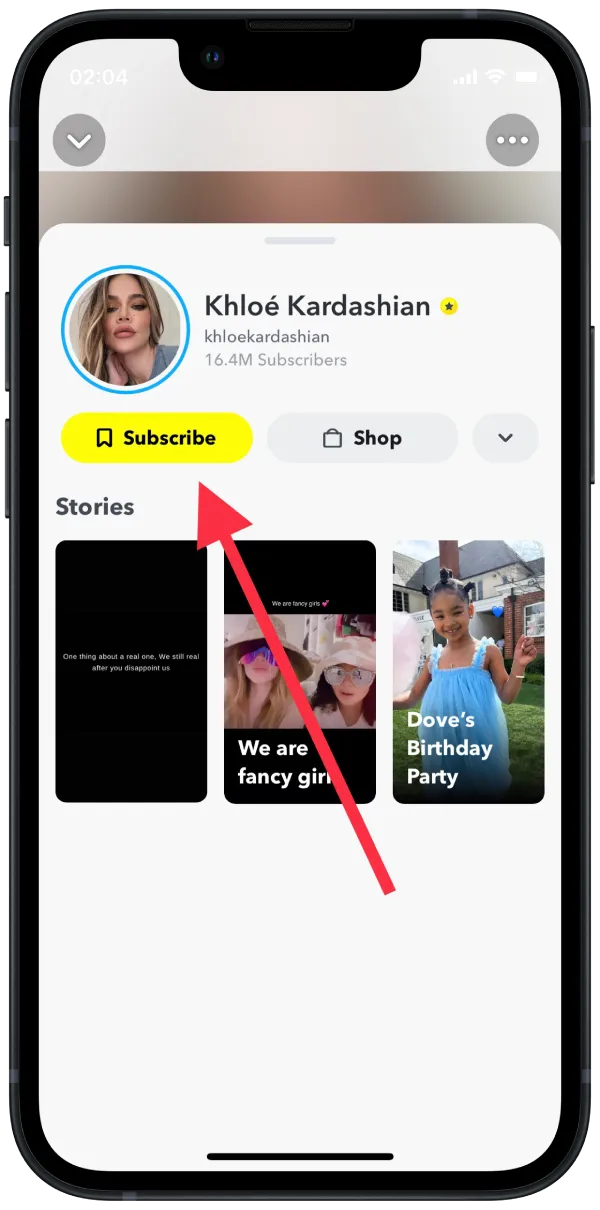 This way, you can stay up-to-date with the latest content from your favorite creators without having to manually search for it every time you open the app.
How to get a Subscribe button on your Snapchat account?
If you're a creator on Snapchat, you can increase your following by enabling the Subscribe button on your account. However, you won't find this option on your default Snapchat account. You'll need to set up a Public Profile to add a Subscribe button.
Public Profile is a feature that allows users to create a public profile that can be opened to anyone in the app, even if they are not already your friend. Here's how to create a Public Profile on Snapchat:
Go to your Profile.
Click on your Bitmoji or profile picture in the top-left corner of the screen.
Select "Create Public Profile".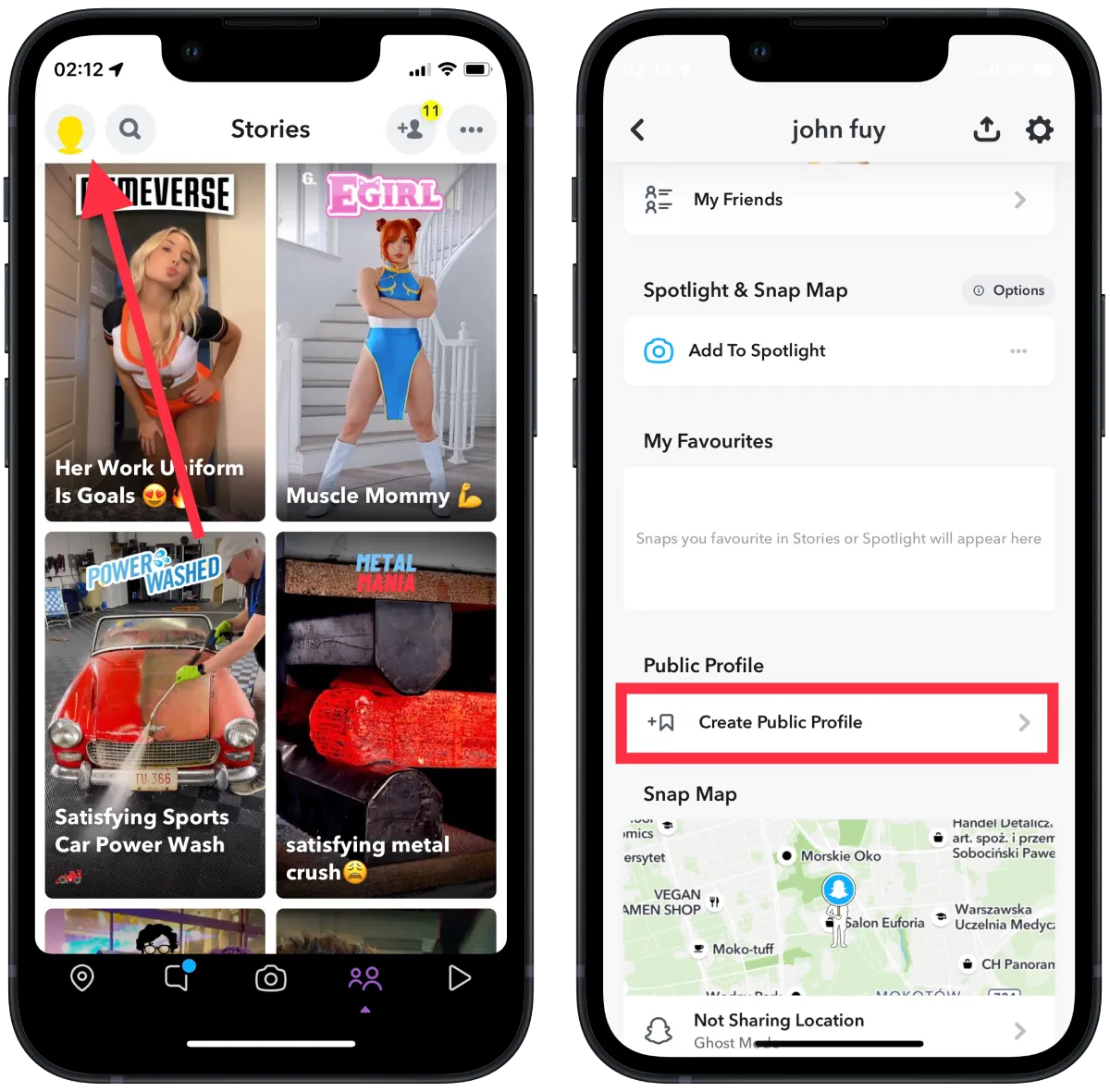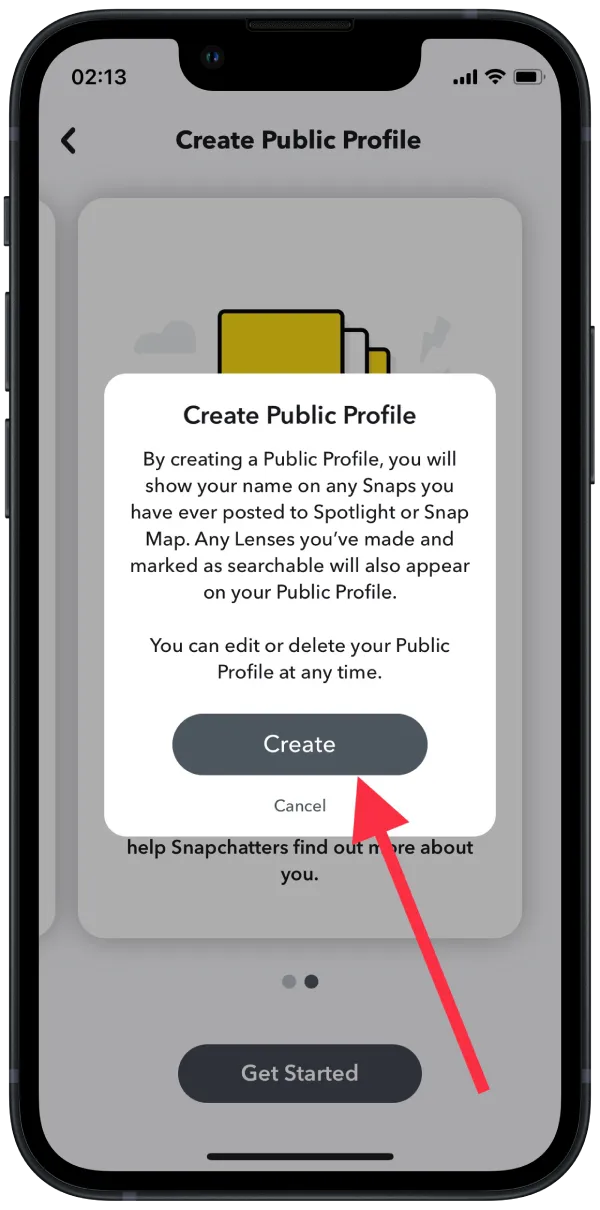 Once your Public Profile is set up, the Subscribe button will automatically appear on your account, making it easy for fans to follow your content. After these steps, your content will appear on the Snapchat Discover feed.