The 2nd generation AirPods are 43% off right now on Amazon. Their regular price is $159.00. You can buy them now for $89.99. There is no exact information on this marketplace about the end of the discount, so if you need the AirPods, hurry.
After a couple of years, AirPods 2 generation is still relevant because they are stylish, comfortable, connected, and work very long. However, most people are considering whether or not to buy AirPods 2 in 2022.
Is it worth it to buy AirPods 2 in 2022?
One of the reasons to buy AirPods 2 is the powerful processor. Because of the H1 chip, the AirPods work much faster connects instantly, and don't need to be recharged for longer. Airpods 2 lets you talk on your phone for three hours without recharging and continuously listen to music for at least 5 hours.
The case is conveniently shaped with a single button to reset the current connection. The lid is pleasantly magnetic when closed.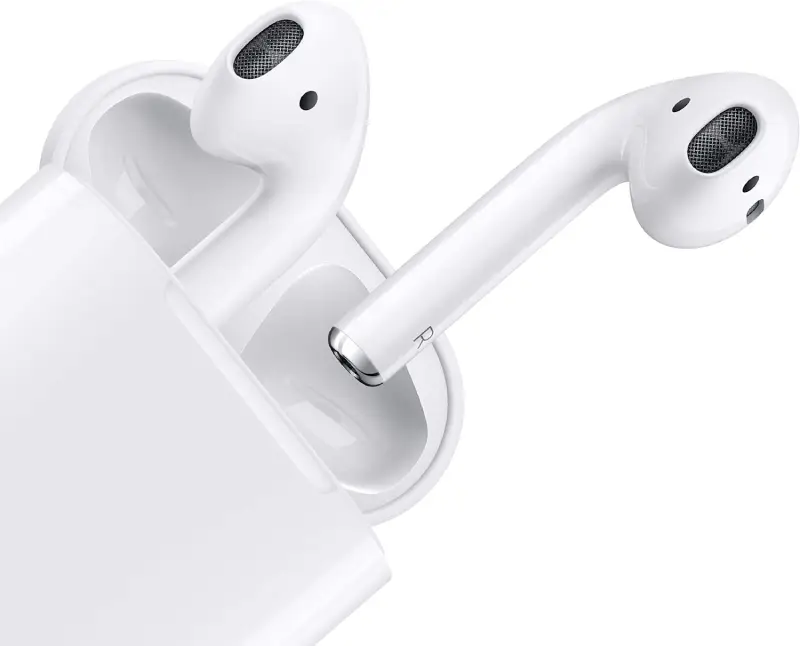 One of the essential criteria for any headphones is sound. The sound of AirPods 2 is excellent. The sound is loud, clear, and bass. Earbuds sound fantastic. It's comfortable to listen to music, watch movies or talk on the phone in any, even boisterous, place. In contrast to the Pro model, the second generation didn't receive the function of noise absorption. However, it didn't significantly affect the quality of their sound.