One of the most popular social networks in the world is Instagram. This is because it has many handy features and a reasonably simple design. The main feature of this social network is the ability to share photos or videos in a common Instagram feed. You can see the posts of the people or companies you are subscribed to, as well as an endless list of recommendations made by Instagram based on your preferences. The primary tool for interacting with the posts remains the Likes.
But what do you do if you like a post and now can't find one you like? For this, Instagram added a function to view your actions not long ago. You can access it directly from your Instagram account page. Here you can view information about the posts you've liked or commented on. Let's go through what you need to find this information.
How to see your likes on Instagram
First, let's figure out how to view the posts you've liked on Instagram. As mentioned above, you can do this directly from your page using the mobile app. In the desktop version of Instagram, this function is not available. Once you're logged into your account, you need to:
Go to your account tab.
Click on the Three Lines at the top.
In the drop-down menu, you need to select Your activity.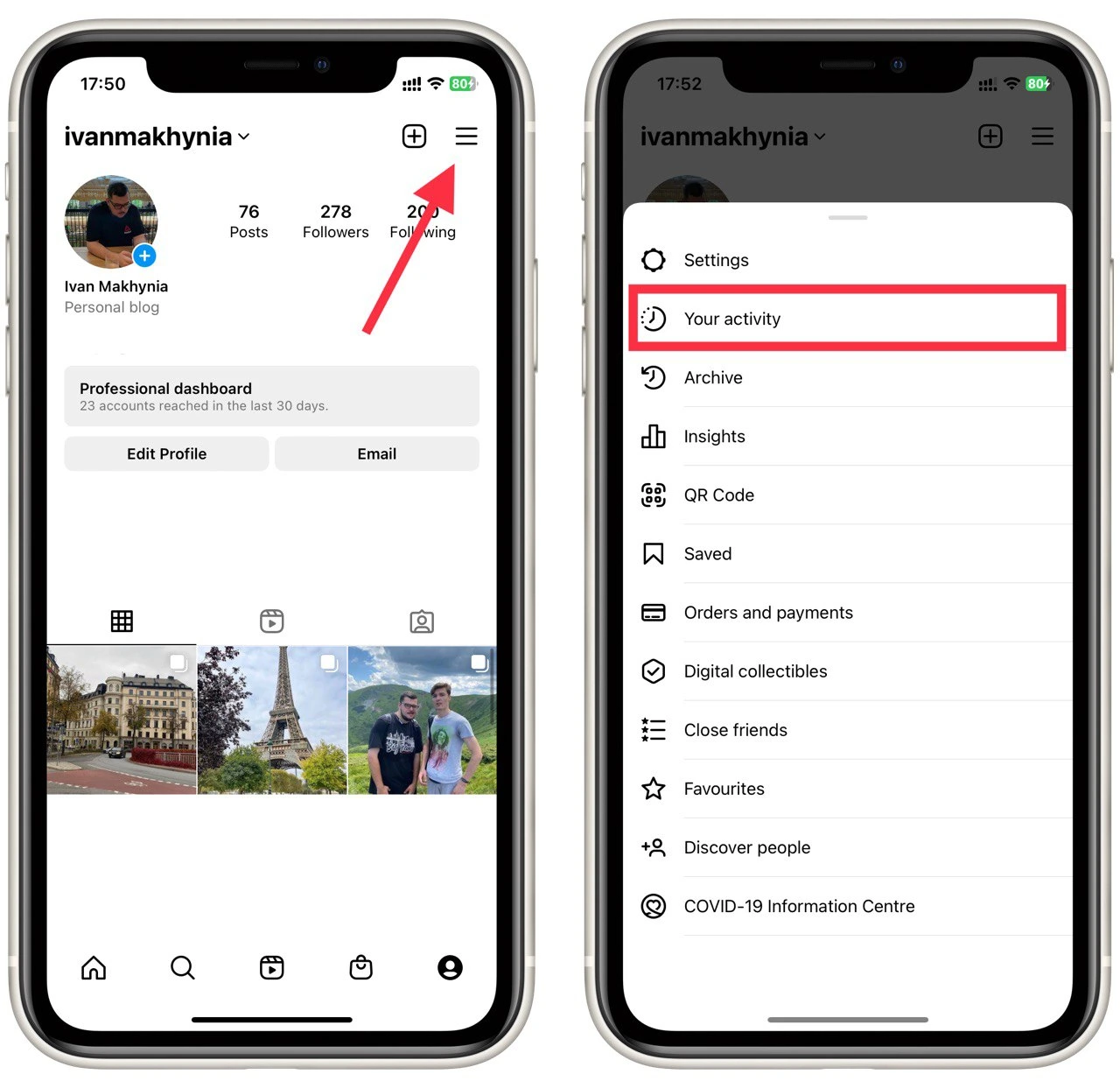 In the following list, you need to select Interactions.
After that, click on Likes.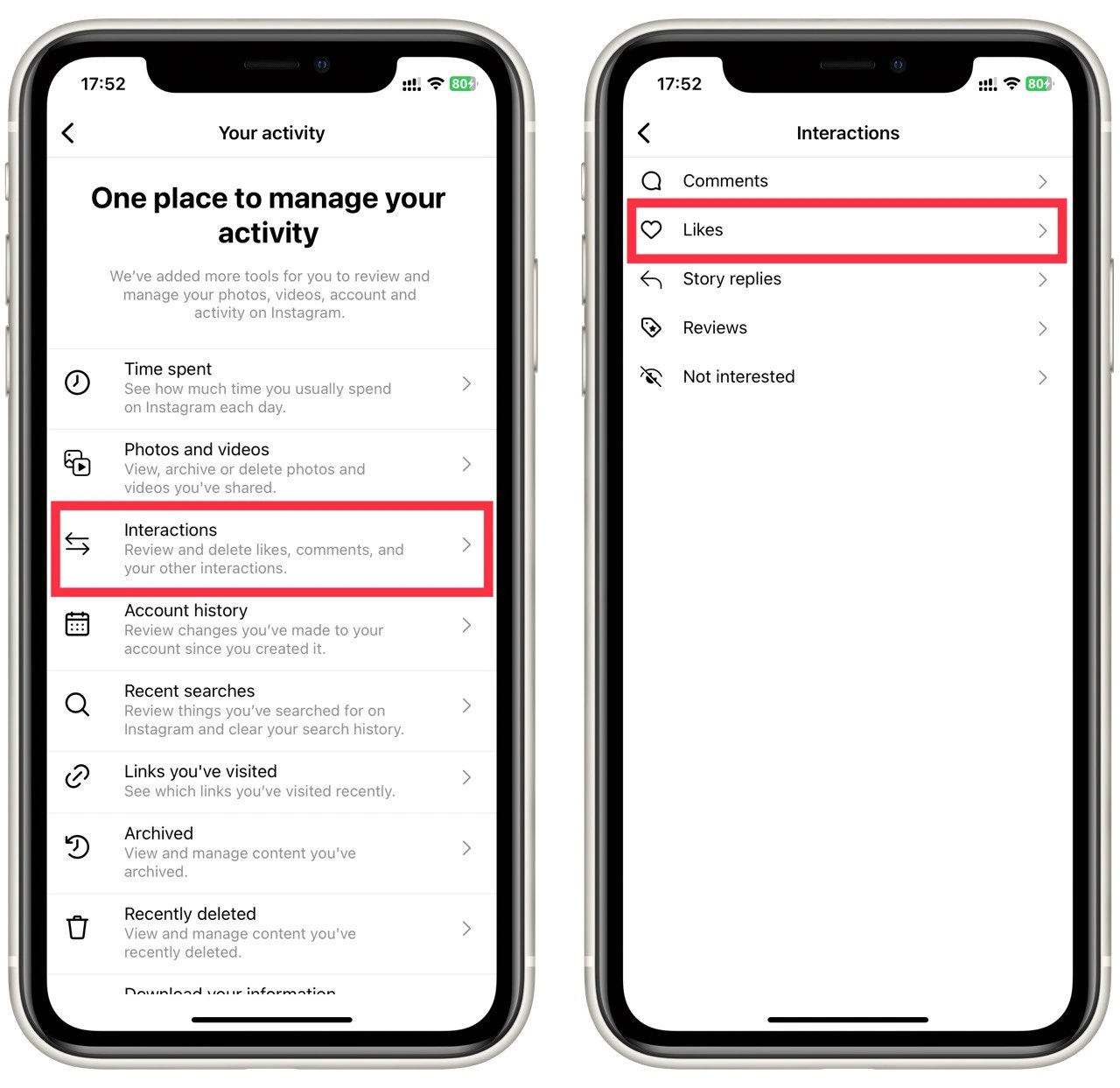 Note that here you can also see your responses to stories, comments, reviews, or posts that you have marked as uninteresting. If you un-tick or delete a comment, the post will disappear from this section, so if you decide to un-tick it, it'll be harder to find the post again, and there won't be any record of it.
How to see who liked your post on Instagram
Let's now see how you can find and who liked your post. It's pretty simple. To do this, you need to go to your post to see the exact information about who has liked your post. Let's take a step-by-step look at what you need to do:
Tap on your post (or any other post).
Then tap on the number of likes directly below the photo.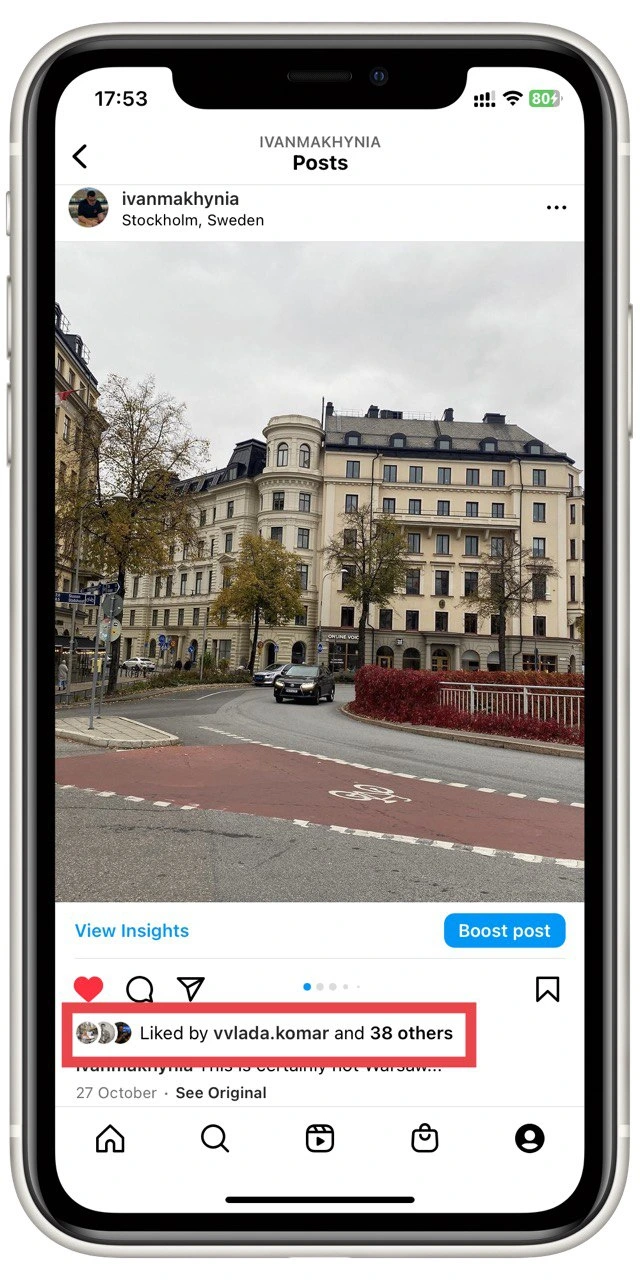 You'll see a complete list of people who like your post. Note that you can adjust the privacy settings to prevent other users from liking your post. Also, you can remove the counter of likes. Also, note that you can find out how many views your post has with Instagram stats, but you can't find out who viewed your post. So until the person likes your post, they will remain incognito.
How to save Post on Instagram
If you've been using Instagram for a long time, you've probably already accumulated hundreds or thousands of posts that you've liked. So if you need to save a post for the future, perhaps the best solution is not to like it but to save it. To do this, you need to:
On the desired post, click on the Save button. (The button with the bookmark icon on the right side of the post)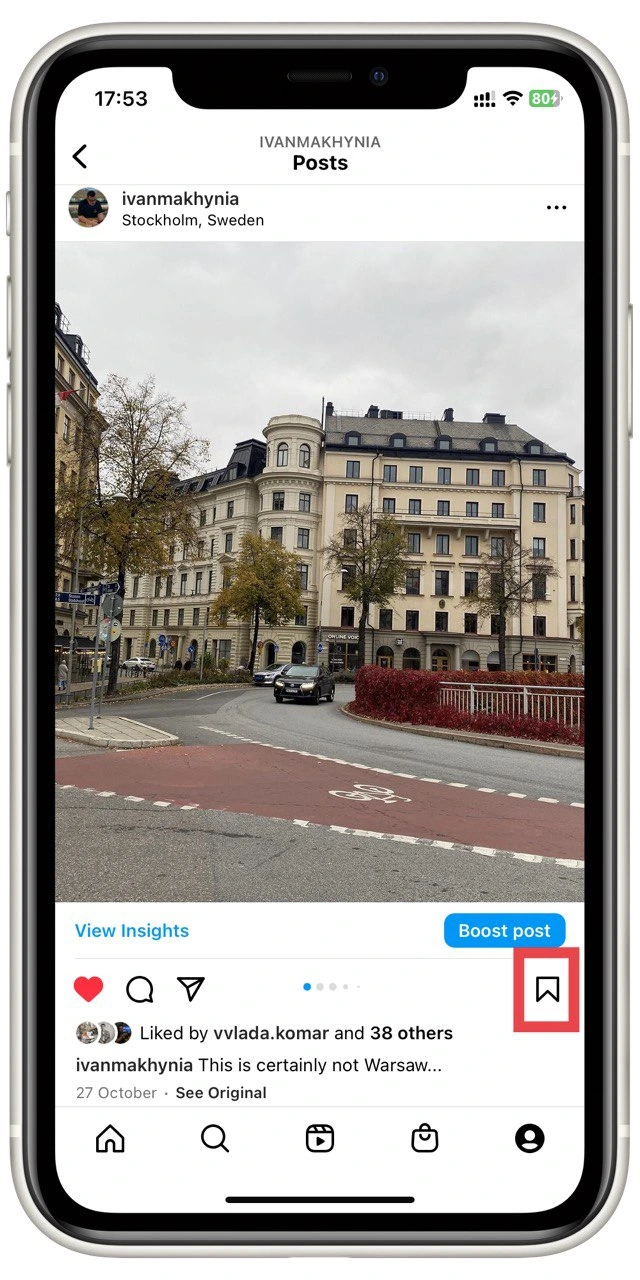 To see the saved posts, you need to go to your account.
Then click on the three lines at the top right of the screen.
In the drop-down list, click on Saved.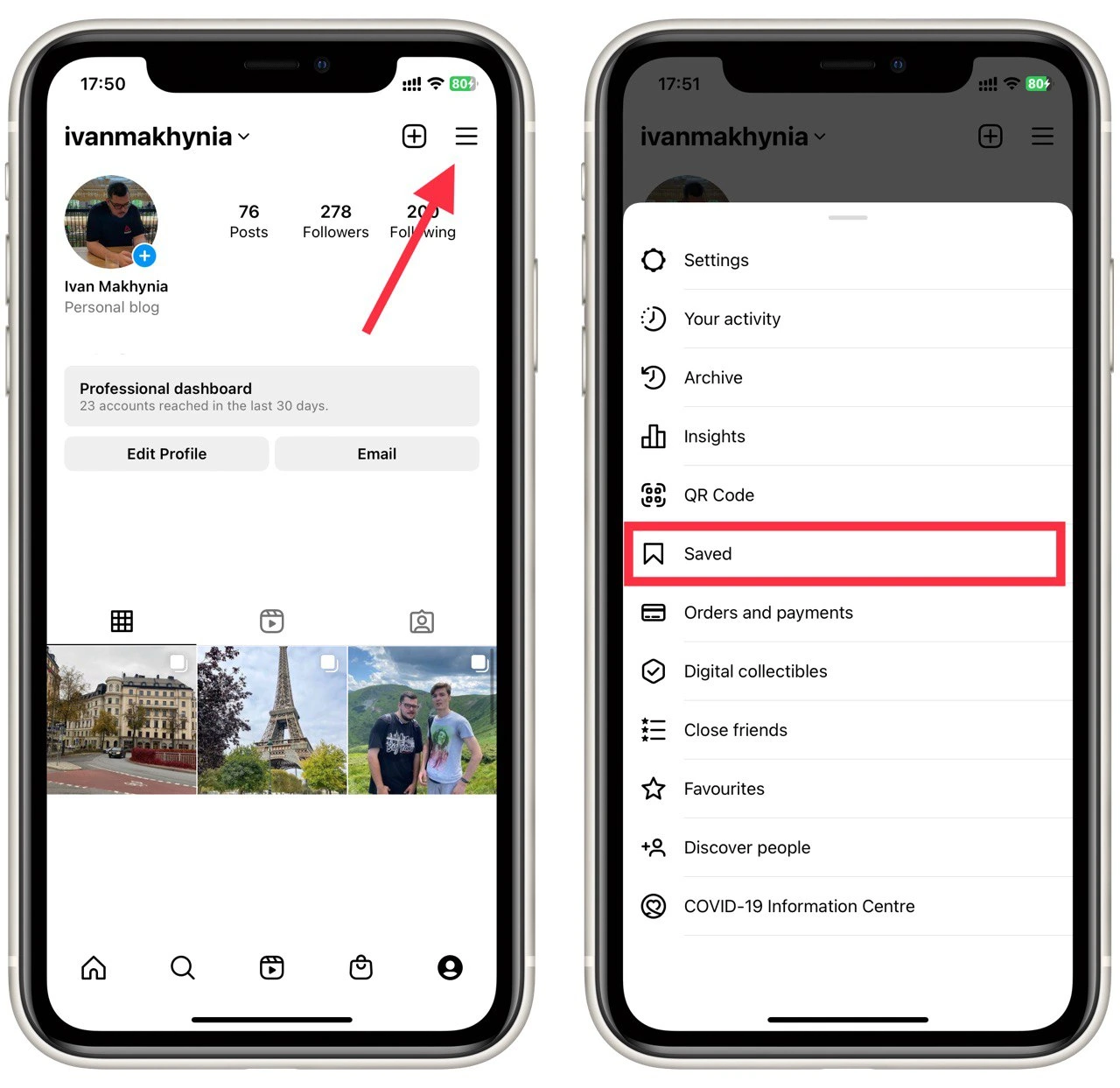 Note that the user whose post you saved will not be aware of it. Other users can only see a count of how many times their posts have been saved, but no information about who saved the post. So you can quickly find posts or accounts of people you don't want to like. You can also use the Plus button in the upper right corner of the Saved tab to build a collection to distribute your saved posts to different tabs.
How to see how much time you spend on Instagram
Also note that in addition to your actions on Instagram, you can also view statistics on your activity. In particular, you can see how much time you spend on Instagram daily and when you spend the most time on the social network. This can help you solve the problem of being distracted too often to scroll through your feed instead of doing other important things. To do this, you need to:
Open your Instagram account.
Click on the Three Lines in the top right corner.
In the drop-down list, you need to select Your Activity.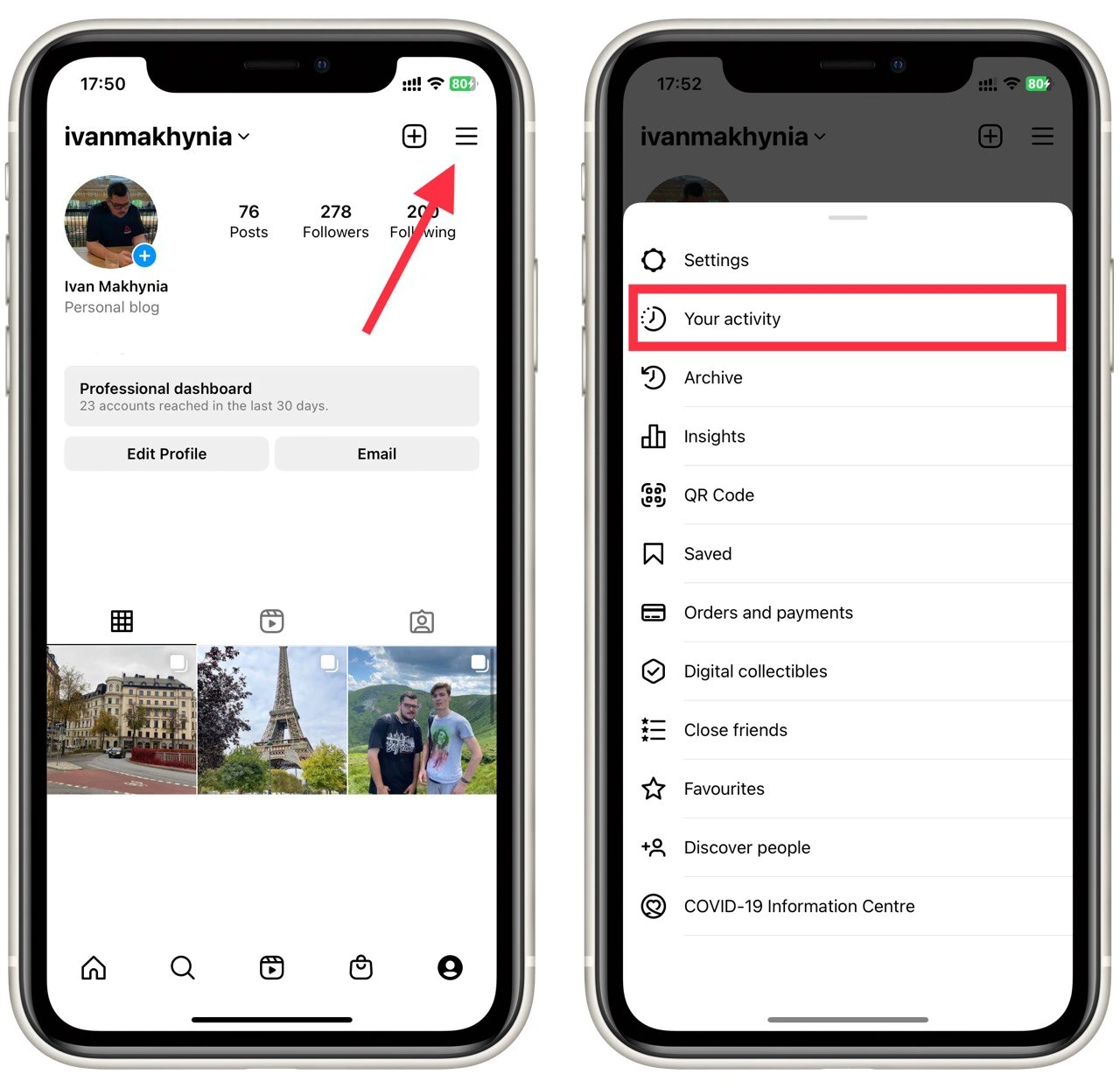 Here, click on Time spent.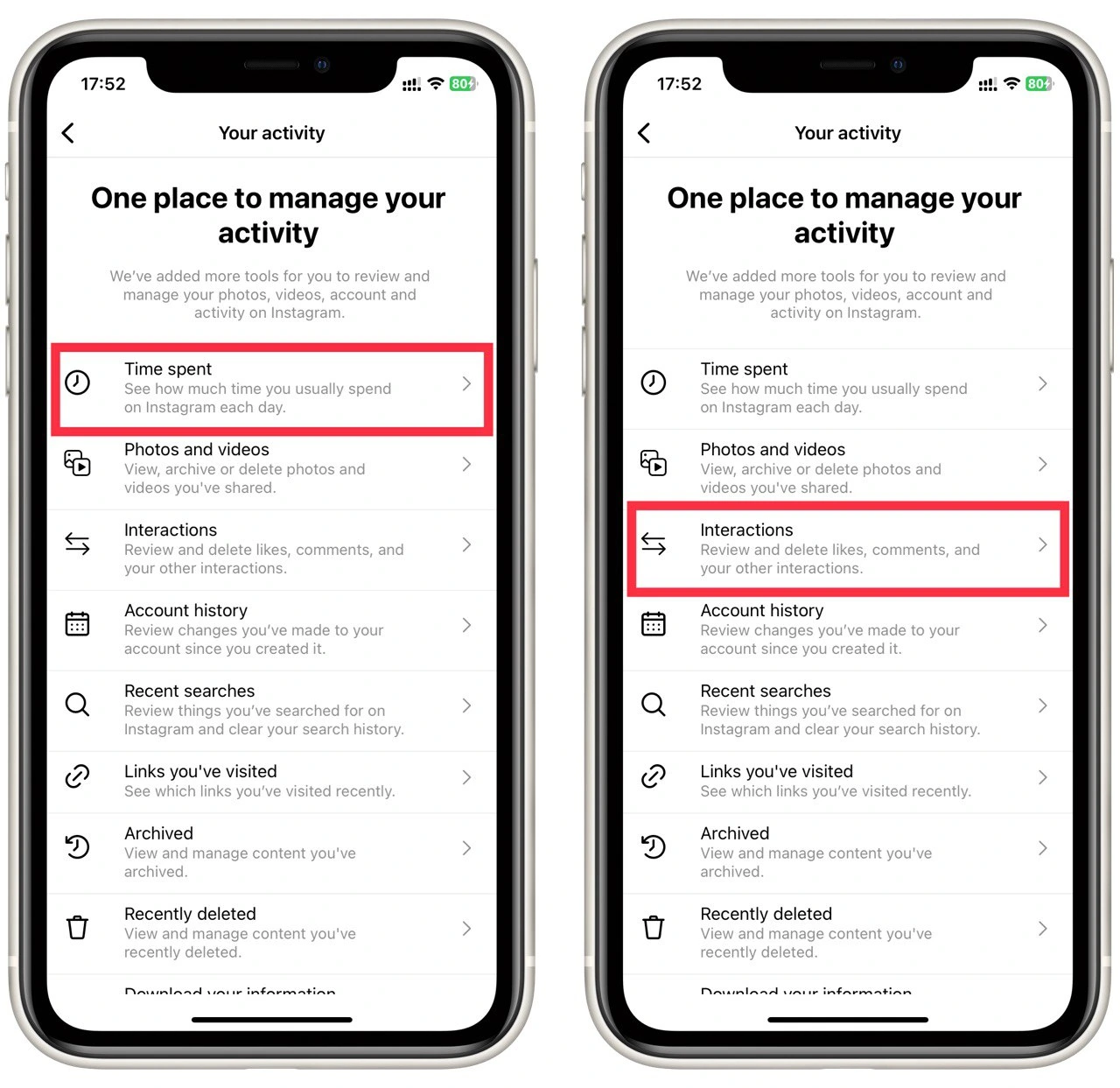 You'll see a graph with information about your time on Instagram over the past week. There are also various tools to help you control the time you spend on social media. For example, you can set up a reminder to tell you to pause after a long session on Instagram. It's also possible to set a daily limit on the use of the app.