Reverse image search is a technique that allows you to find information about an image by using the image itself as a search query. Instead of typing keywords, a user can upload an image to the search engine, and it will retrieve visually similar or identical images from its database.
If you think someone is stealing your pictures from Instagram, you can check it out with reversed image search. You can use one of 4 services: Google Images, Bing, or TinEye. All you have to do is upload a photo to one of the services and run a search by image.
For a more detailed guide on it works, check it out below.
How to use reverse image search on Google Images
The easiest way to do this is in Chrome. So follow these steps:
Go to the photo you want to use for reverse search, right-click on it, and select Search images with Google.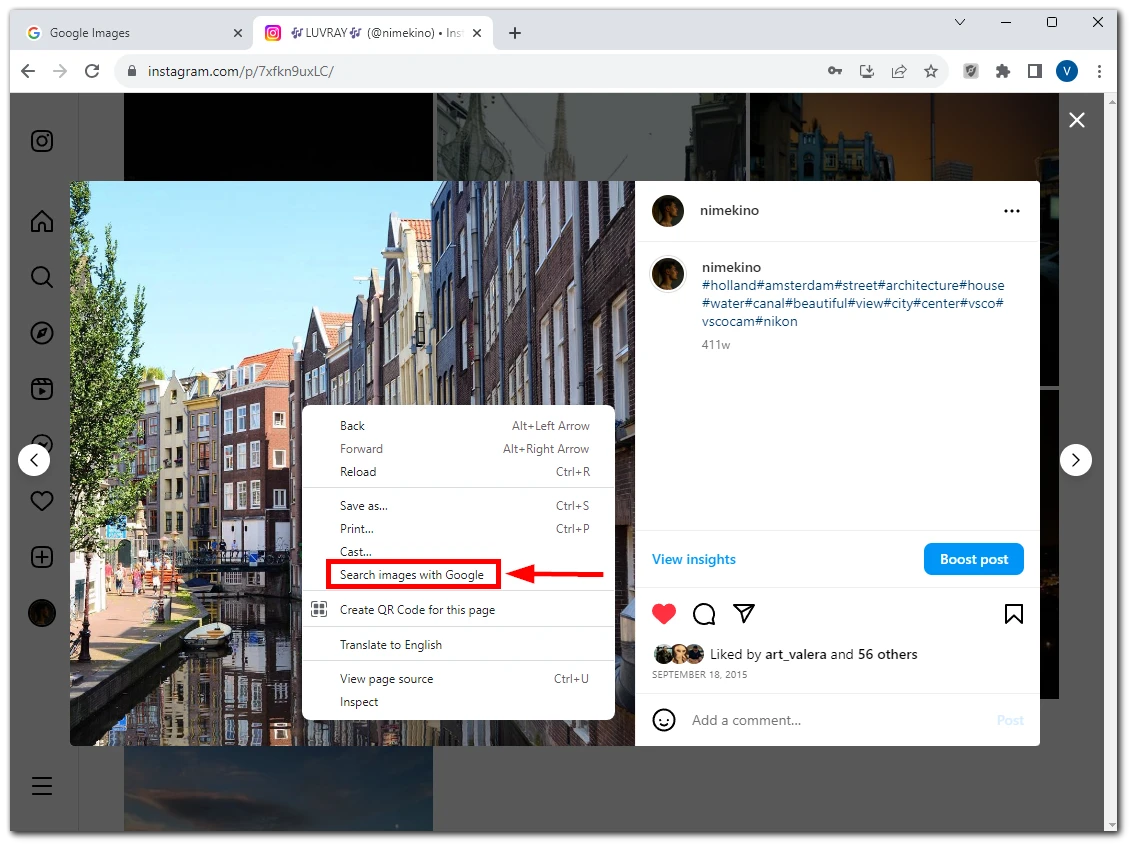 Select the image area to search.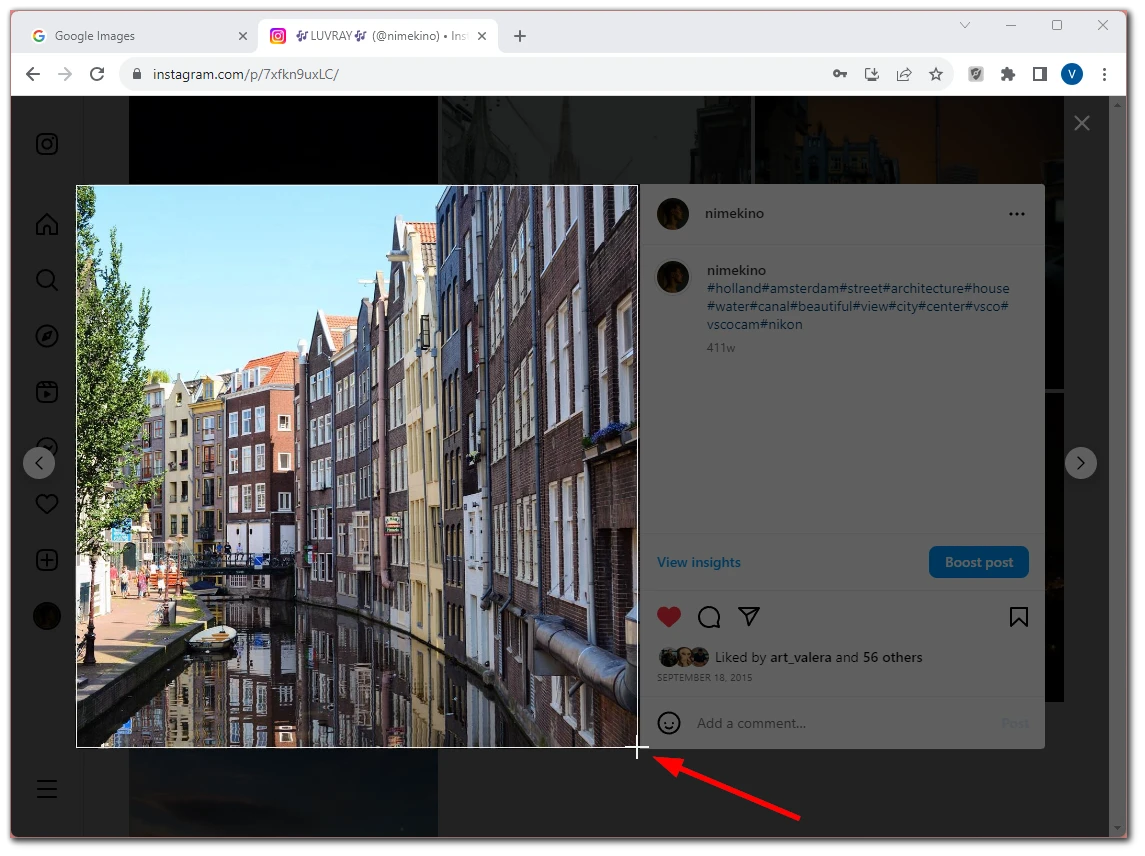 After that, the Google Lens tool will open.
There, under Visual Matches, you can search for your photo.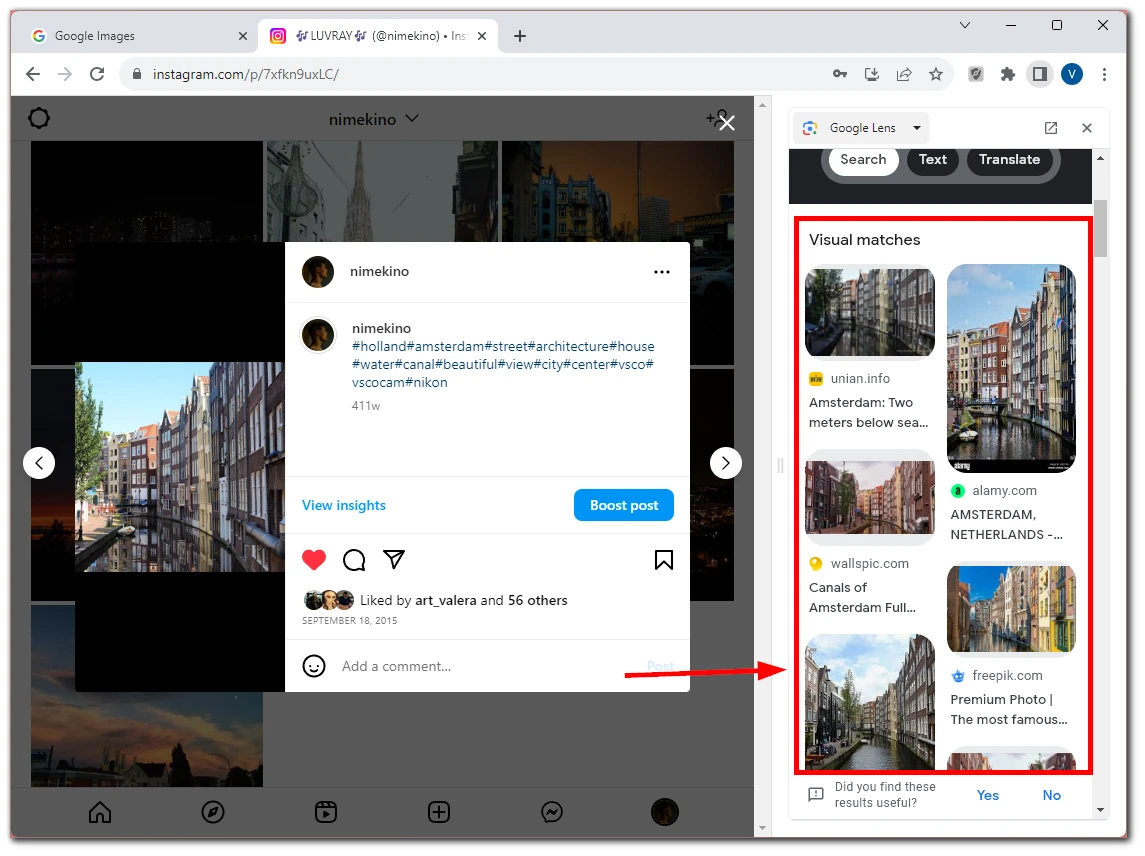 Your photo may be among the search results. If you take a photo of a famous landmark, you may see many similar images. If the photo is unique, you will quickly find where it has been used without your permission.
If you're using a different web browser, you need to follow these instructions: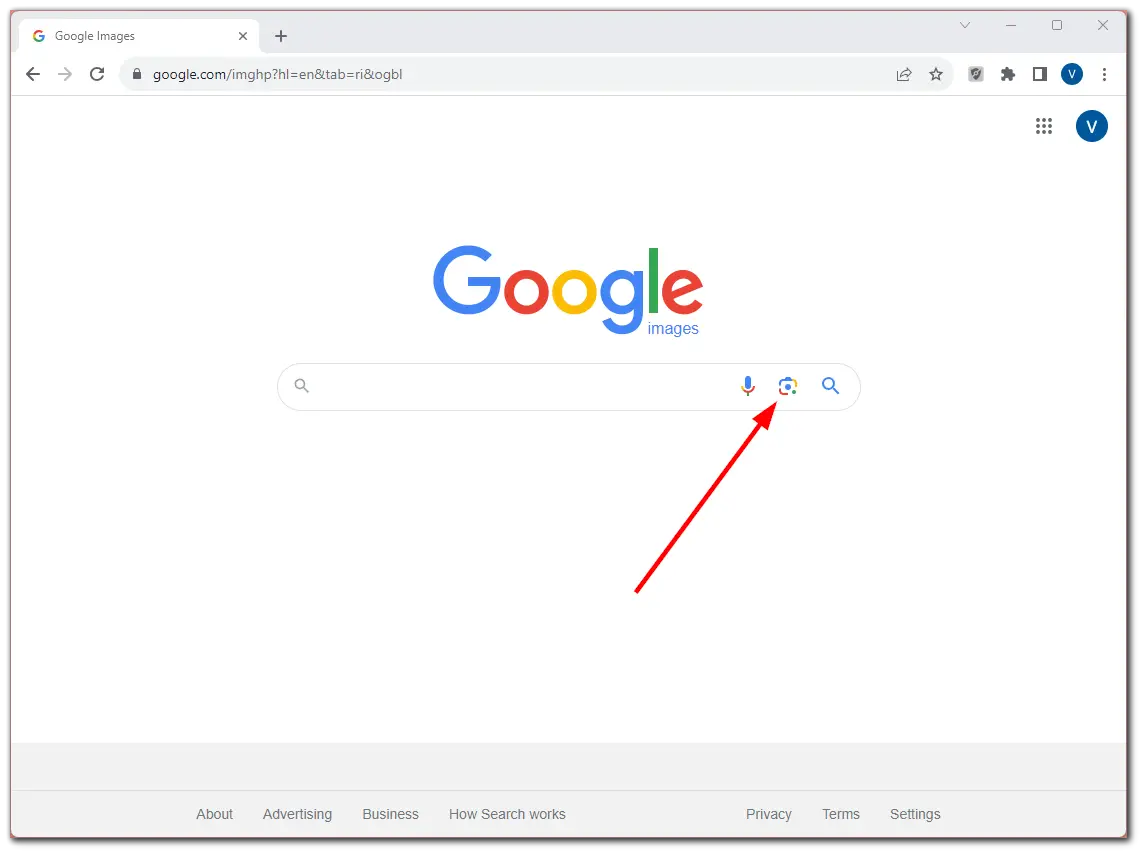 Upload your image or paste a link and click Search.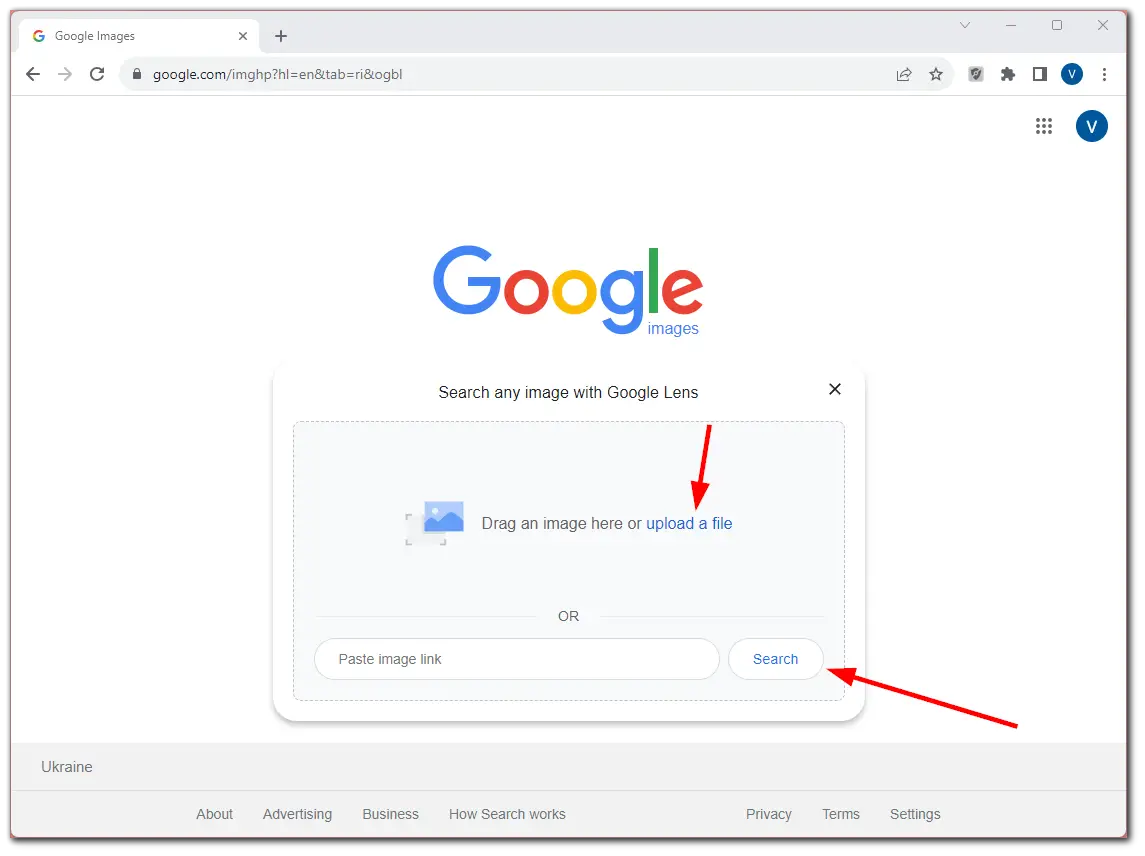 Then you will see the Visual Matches section, where you can search for your image.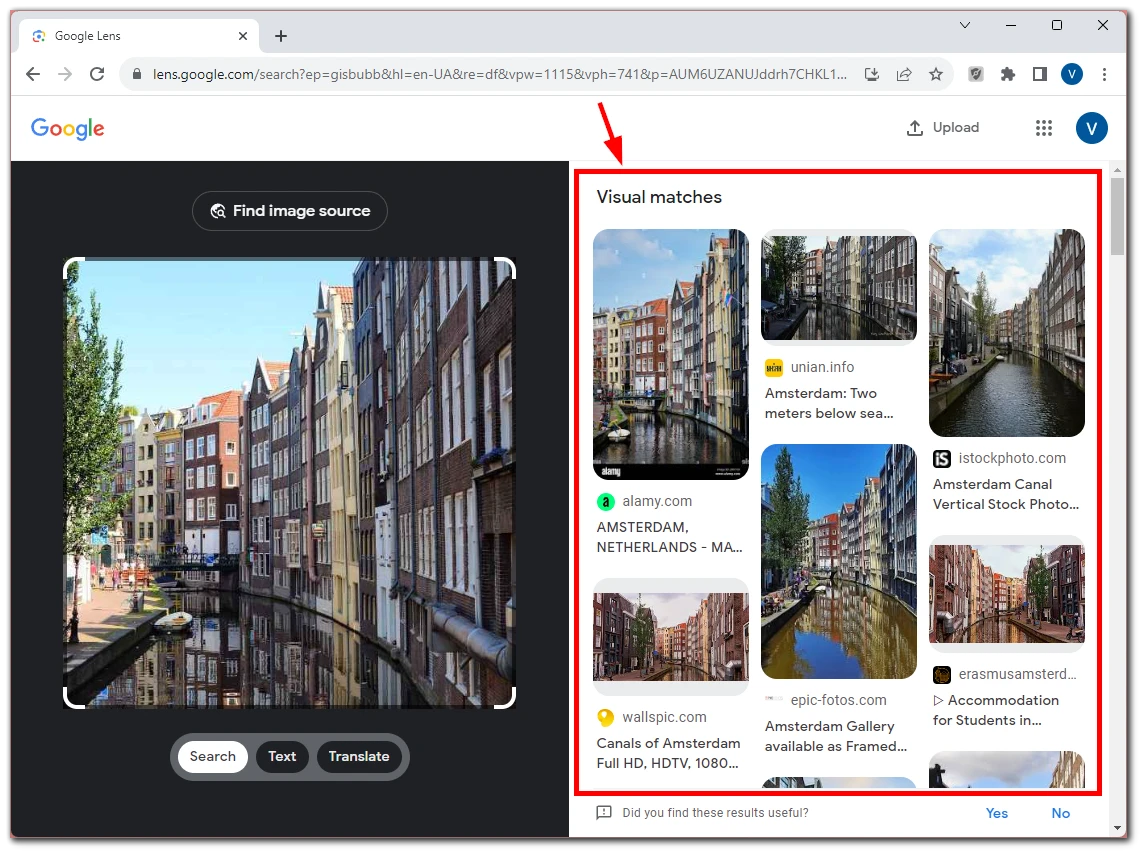 Google will display visually similar images and websites where your image may appear.
How to use reverse image search on Bing
The second tool you can use to search for your image is Bing. Here's what you should do:
Go to Bing and click on the Camera icon in the search field.
Next, upload your photo.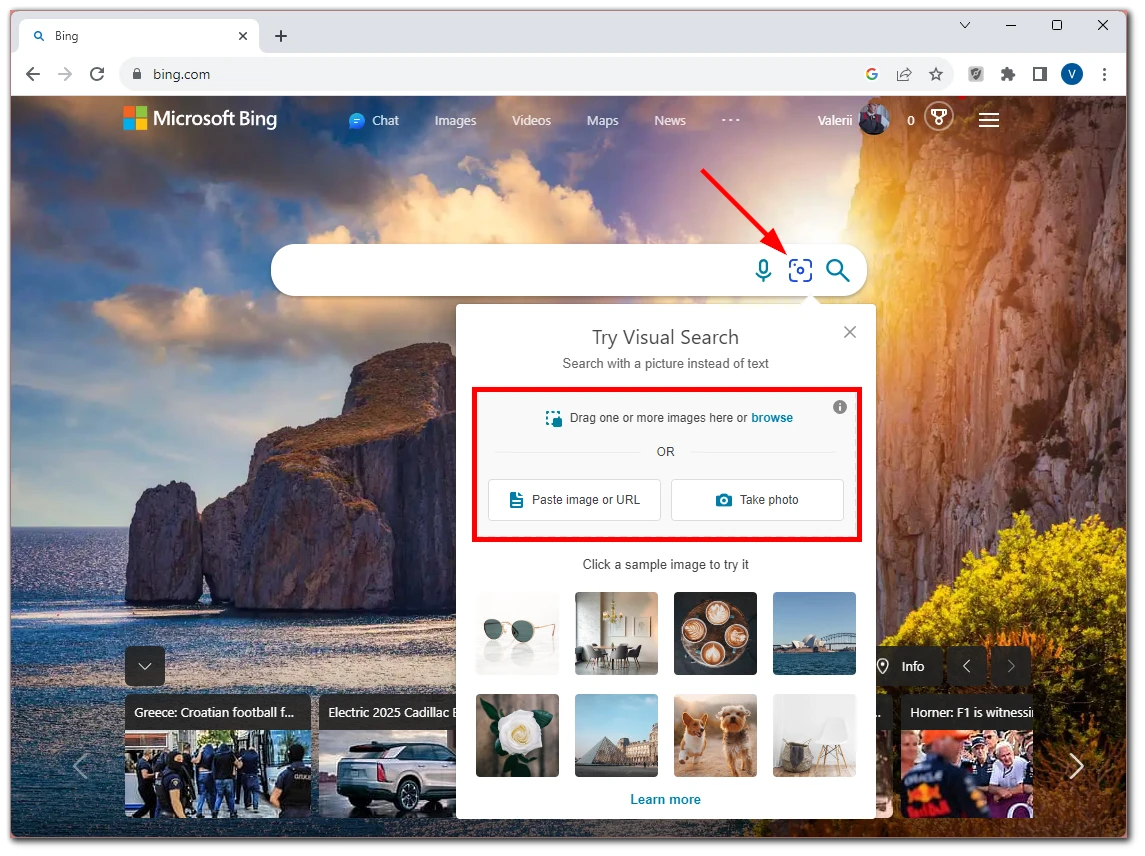 Under Related Content, you can search for your image.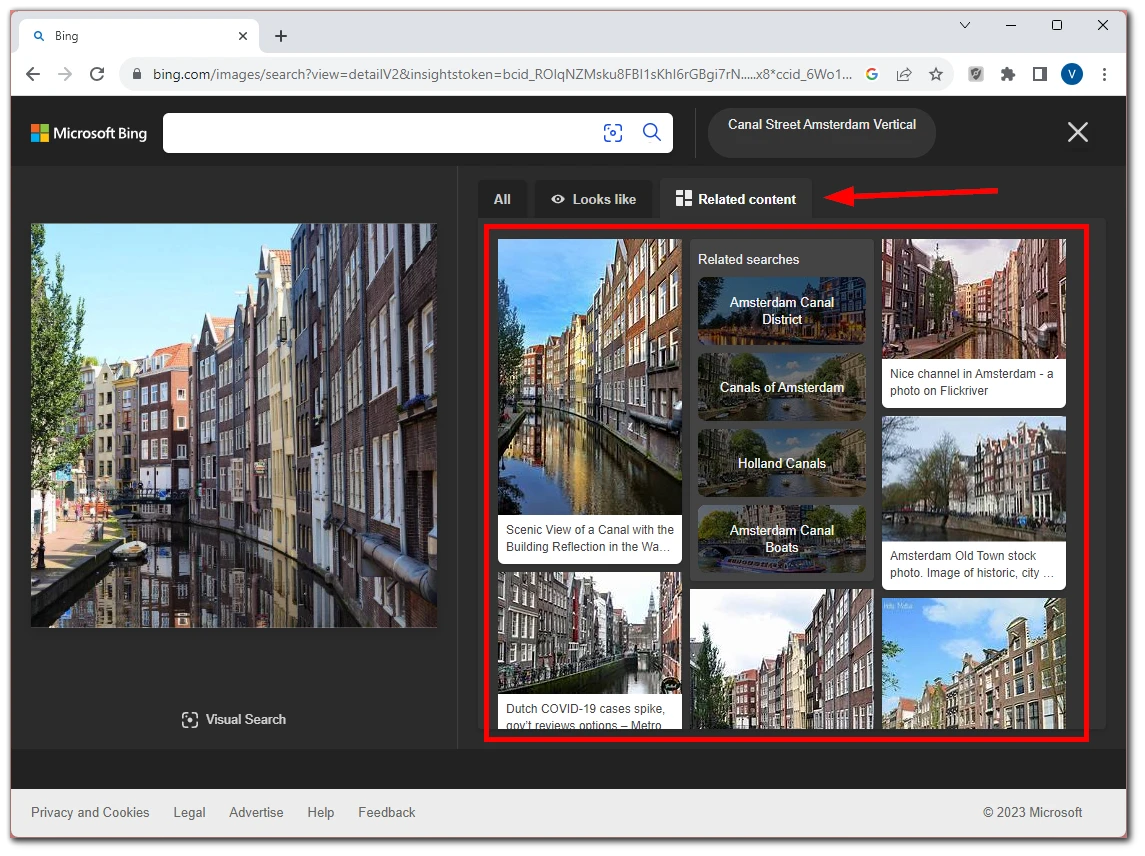 Just like Google, Bing will display similar images and websites they were uploaded to.
How to use reverse image search on TinEye
TinEye is a similar reverse image search engine that allows users to find images online based on the image's content rather than keywords or text queries. It is one of the first platforms to offer this image search technology. When you upload an image to TinEye or provide its URL, the system uses its database to find visually similar or identical images that have been indexed online.
TinEye does not rely on metadata or textual information associated with an image, unlike traditional search engines. Instead, it analyzes the image's visual characteristics, such as colors, patterns, and shapes, and produces search results. This makes it a valuable tool for finding images that may have been altered, resized, or used in different contexts.
So here's how it works:
Visit TinEye and upload your image.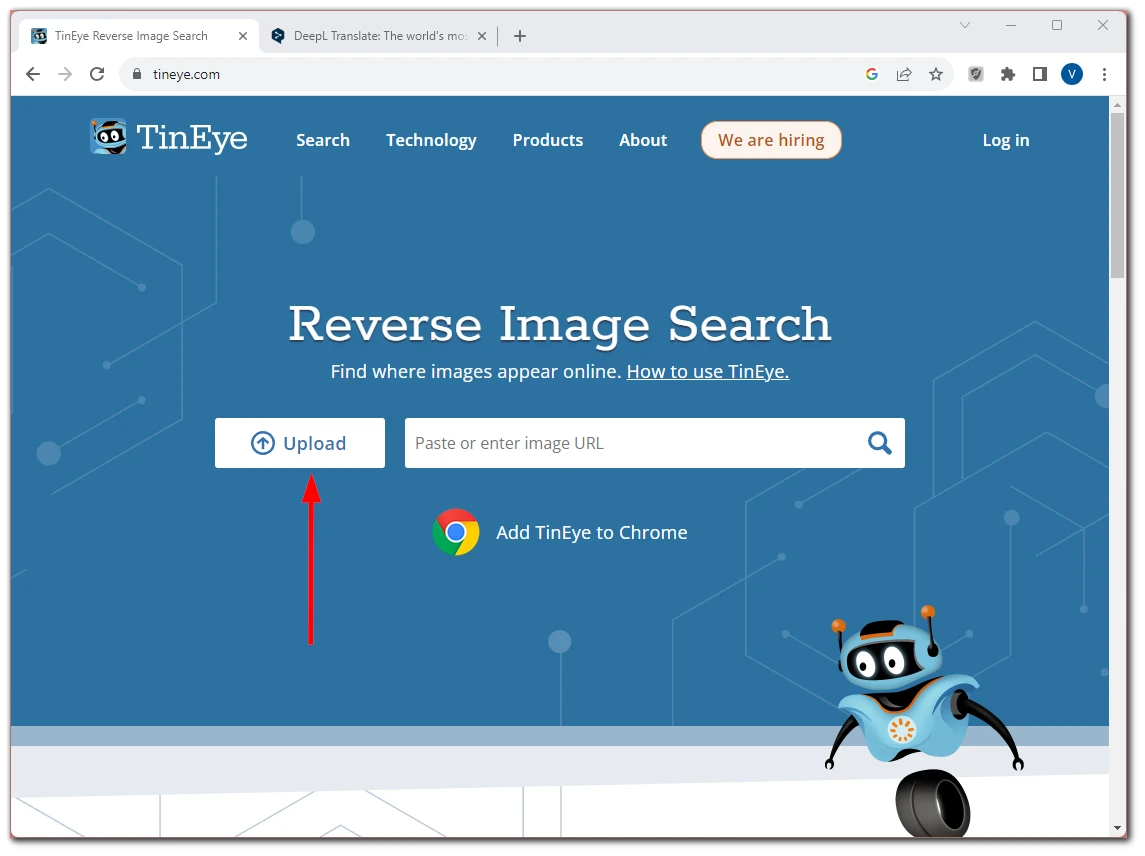 Wait for the system to find all the photos.
TinEye will give you the results that most closely match your image.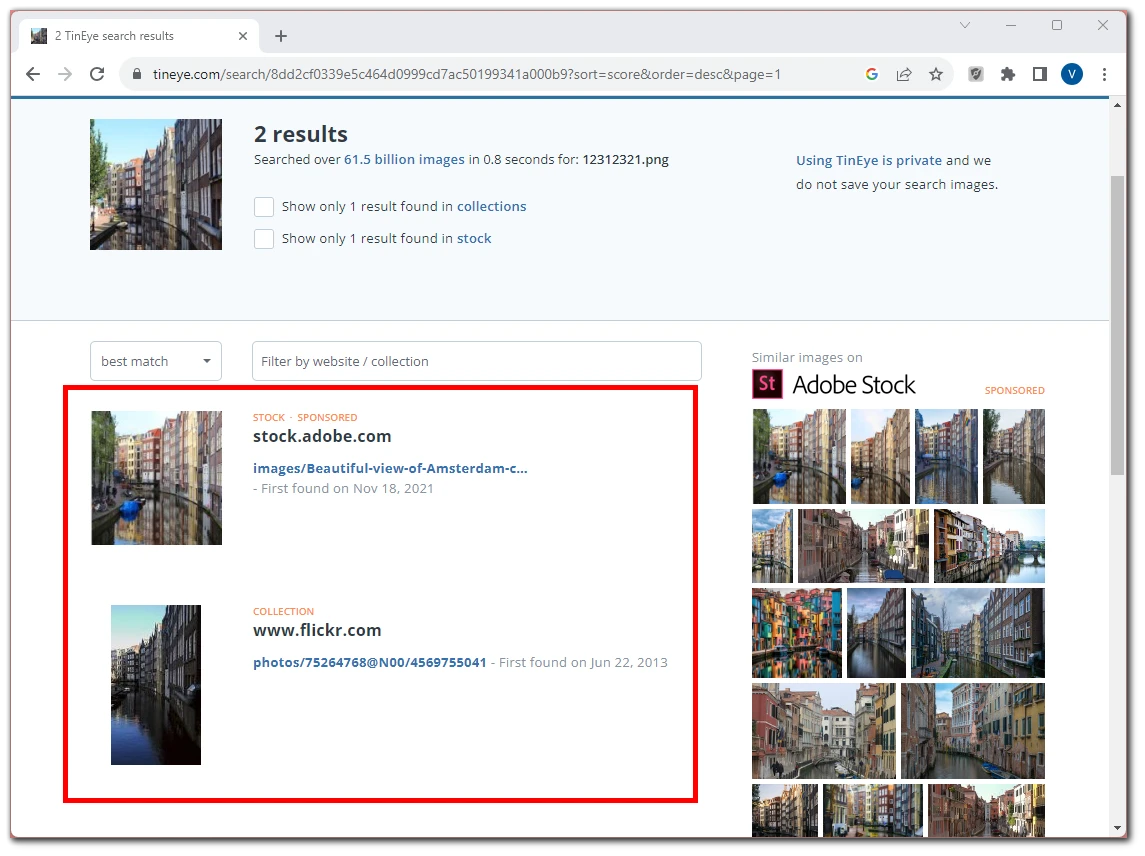 TinEye also offers a browser extension. It's available in Firefox and Chrome.
What to do if someone on Instagram uses your image?
If you think that someone on Instagram is using your image without your permission, there are several steps you can take to resolve the situation.
First, you can politely ask this person in DM to remove your image and not use it anymore. Perhaps the user didn't know that the photo was yours or didn't know that you can't use someone else's photo for your own purposes. It can happen. Therefore, you should always remain polite and understanding.
You can report the content to Instagram if the person does not respond or refuses to cooperate.
Go to the post with your image.
Tap the three dots at the post's top-right corner.
Select Report and follow the prompts.
Choose the appropriate reason, such as Intellectual Property Violation.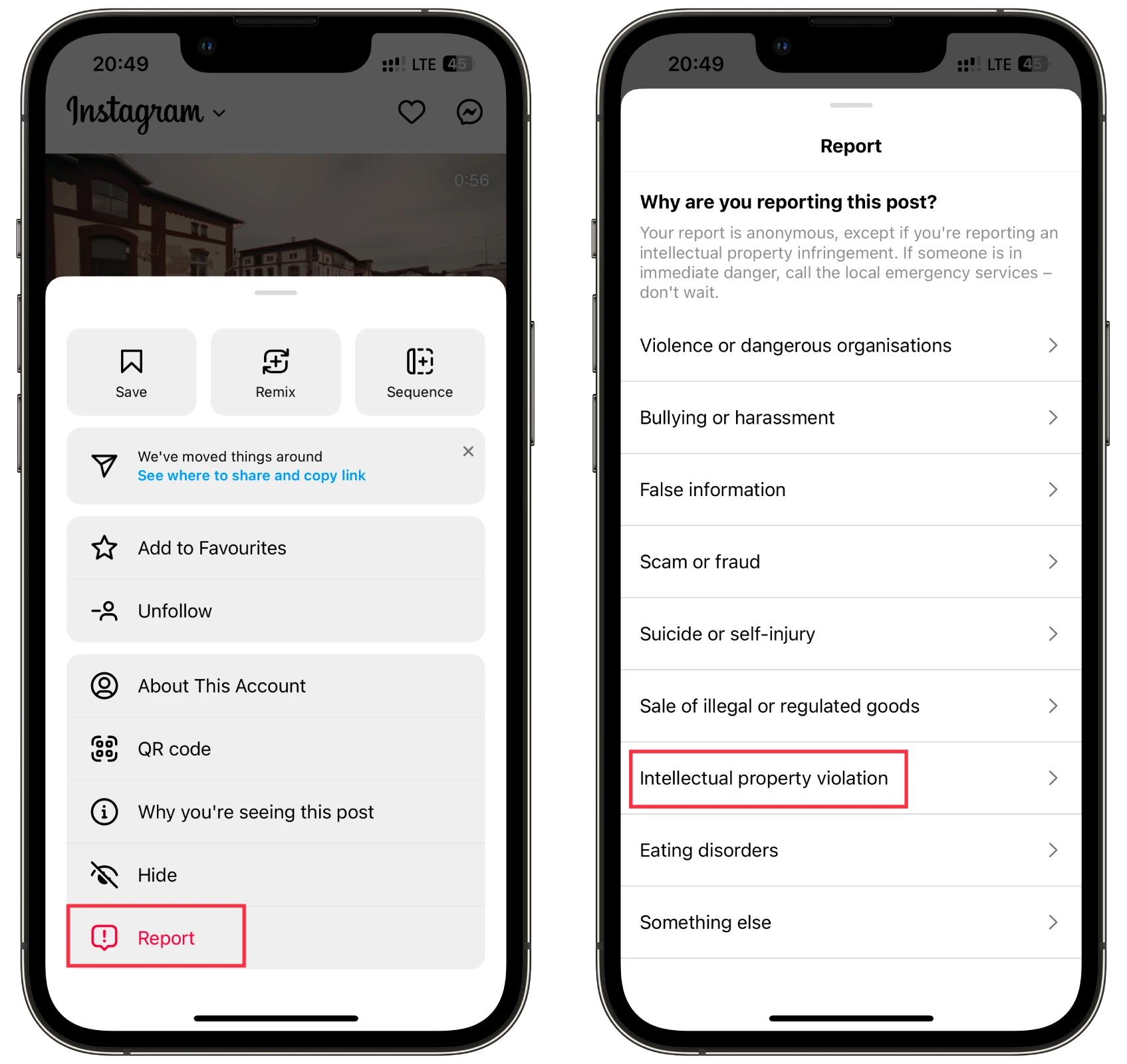 Ensure that you have evidence that the image is indeed yours. This could include original files, timestamps, drafts, or other supporting material proving your ownership.
Remember that it's essential to remain civil and professional throughout the process. Keep your communication concise, factual, and respectful. Instagram has mechanisms to address copyright and intellectual property issues, so take advantage of these resources to protect your rights as a content creator.