Today, the market is overflowing with many different activity trackers (fitness trackers). At the same time, most of them have absolutely similar functionality and price. So how to pick a brand and model that's right for you?
To not drown in this sea of wearables, you should ask yourself first why you need an activity tracker. Are you aiming to lose weight, improve cardiovascular fitness, monitor sleep, or track steps? Knowing this will help you narrow down the features you need.
Afterward, choosing the brand and model that fits your budget, design preferences, ergonomics, etc, will be easier.
Okay, let's look into things in more detail.
Identify your goals
As I said above, first, you should know what you want from an activity tracker. Different models offer varying features such as steps tracking, heart rate monitoring, GPS tracking, sleep analysis, and even guided workouts. Consider well and highlight for yourself the features that you will definitely use.
For example, if you want to lose weight, you need a model that will count how many calories you burn during a workout. If you want to improve your sleep, you need a model with sleep and heart rate monitoring. And so on.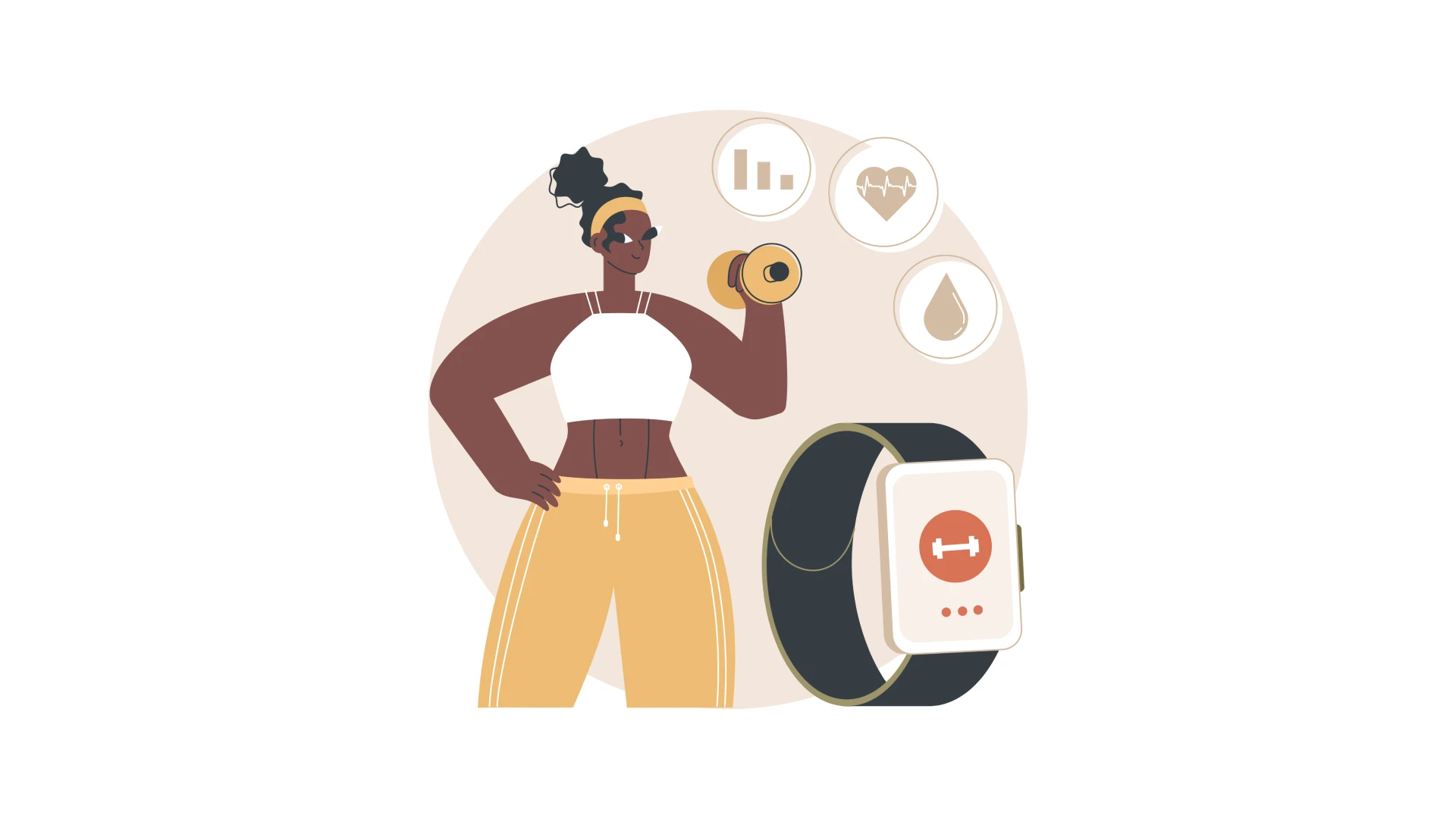 By clarifying your goals, you can choose a tracker that aligns with your priorities.
Consider your budget
The next thing you should think about is your budget.
Activity trackers come in a wide range of prices, from budget-friendly options to more premium models. But you don't have to buy a super-expensive smart bracelet like your coach or a pro athlete. A mid-range tracker, which also has a lot of useful features, may be enough for you.
An average fitness tracker price ranges from around $30-50 for more basic models to several hundred dollars for more advanced and functional choices. Here are examples of the price range for different categories of activity trackers:
Basic models: These trackers usually offer all the basic features you need, such as steps tracking, sleep monitoring, oximeter (SpO2), etc. The cost can range from $30 to $100. Models like the Xiaomi Mi Band 7 ($46.00) and Amazfit Band 7 ($49.99) fall under this category.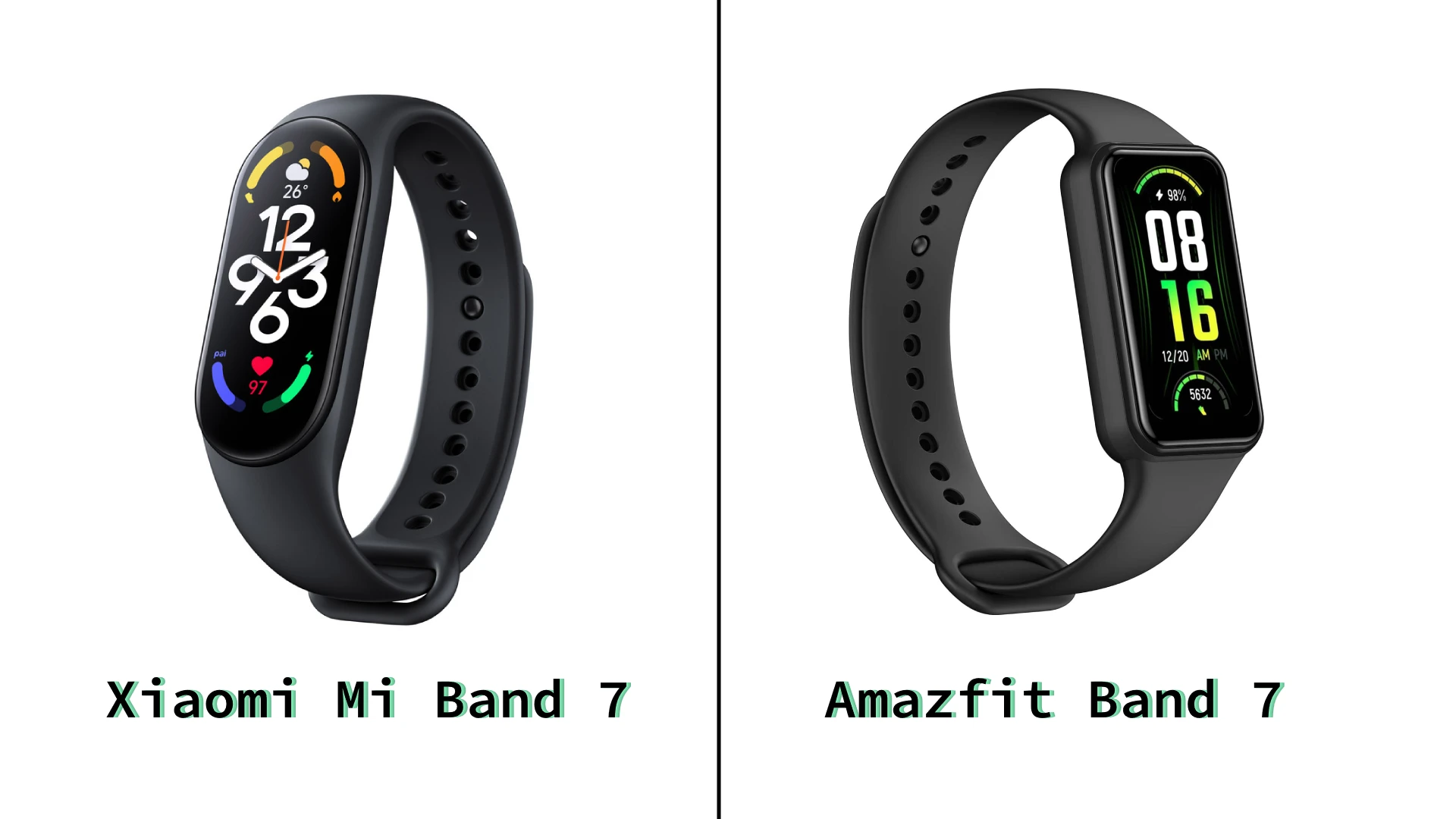 Mid-range: This is the price range of $100 to $200. This price range includes trackers with advanced features such as GPS tracking, stress monitoring, increased water resistance, and more advanced sensors. This includes models like the Garmin vívosmart® 5 ($149.99) and Fitbit Charge 5 ($149.95).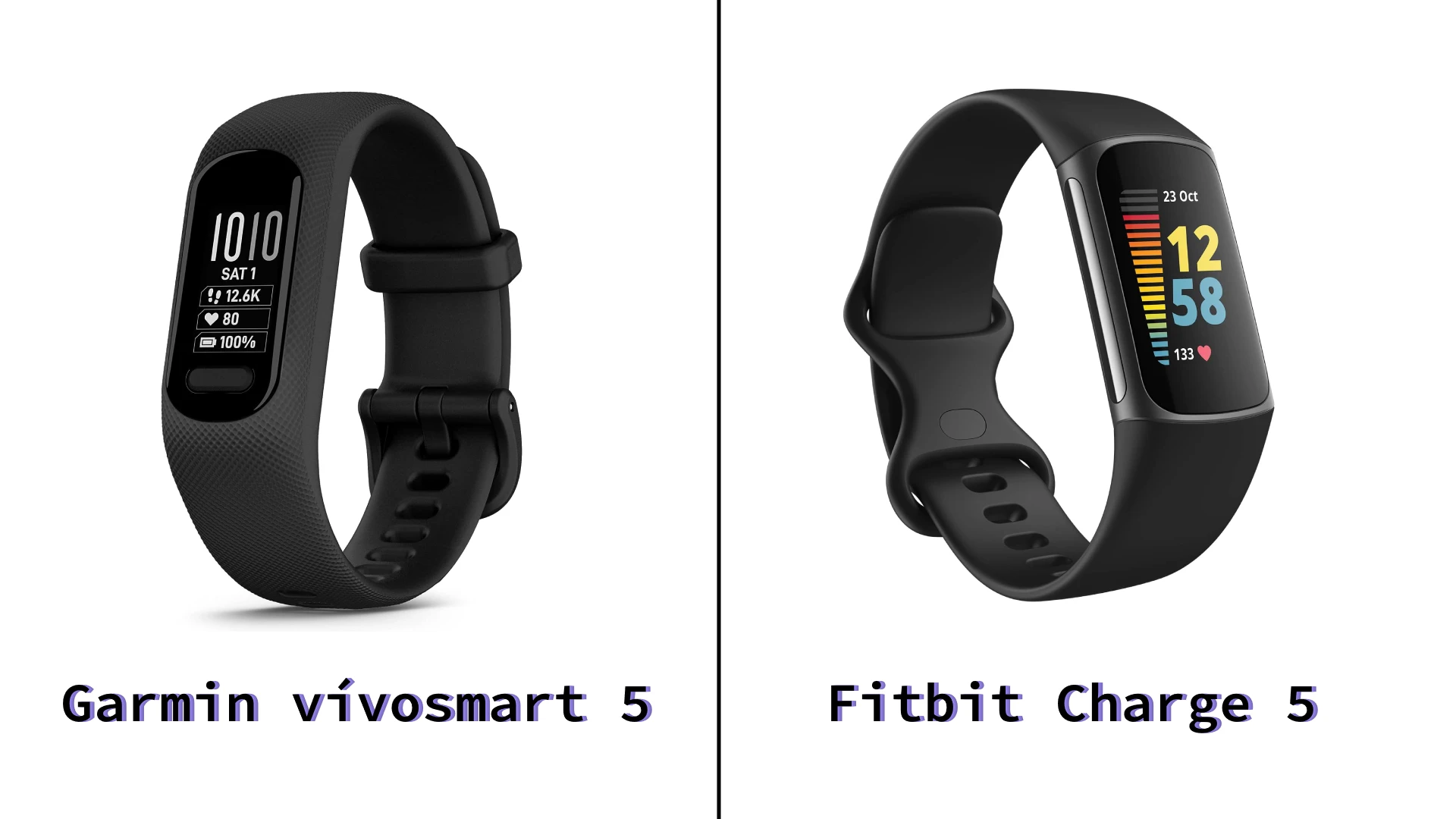 Premium (Pro): This category includes wearable devices with the most advanced features. This includes Apple Watch and Samsung Galaxy Watch. However, I would still like to highlight the models designed specifically for physical activity, which measure data as accurately as possible. These are the Fitbit Sense 2 ($299.95) and the Garmin Forerunner 245 ($349.99).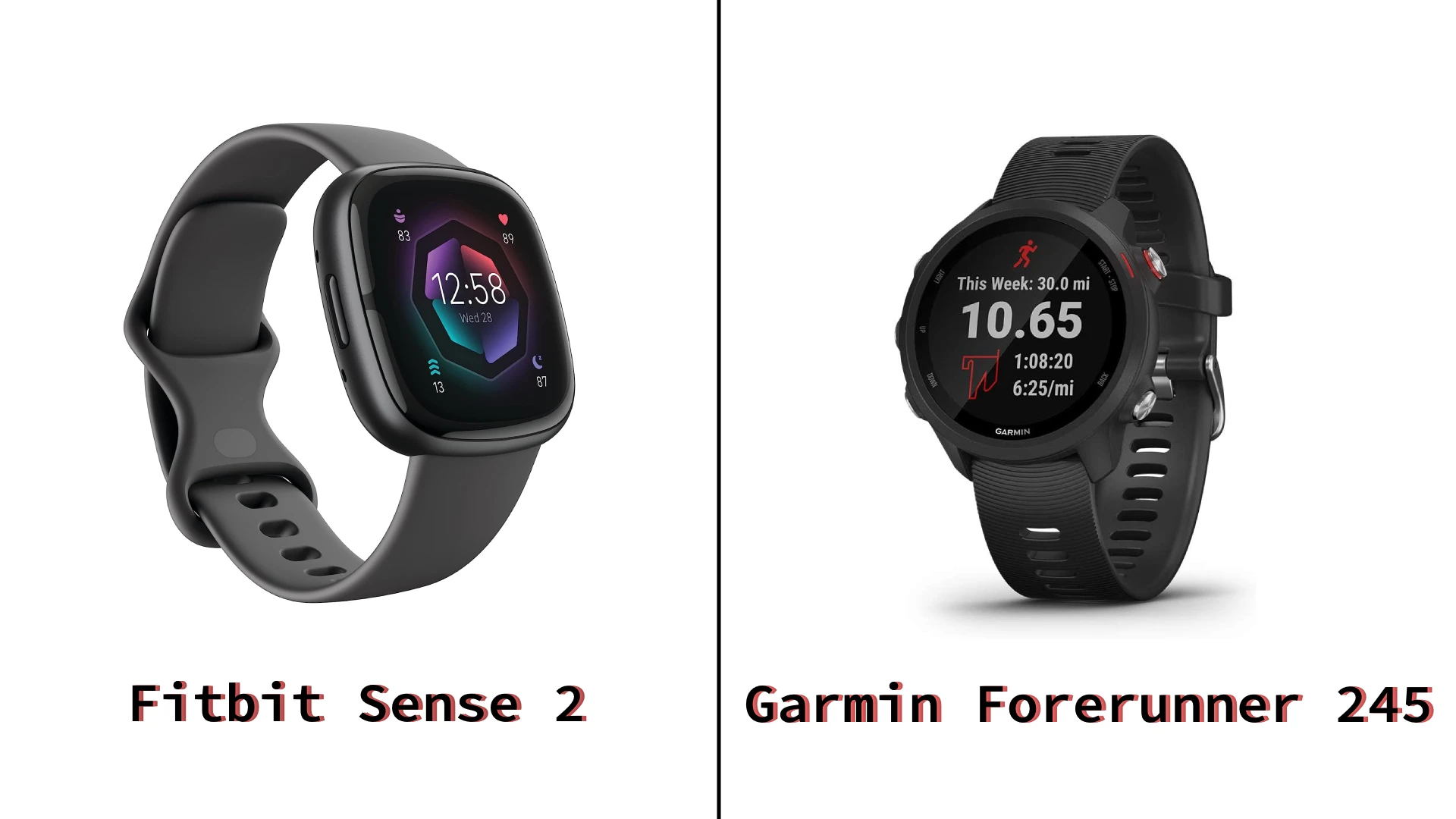 If you only need an activity tracker with a pedometer, timer, heart rate sensor, and oximeter, you may consider the Mi Band 7. In addition, this model is fully waterproof and can be without recharging for an average of 2-3 weeks.
If you want more accurate data and a wider variety of features, consider models from $100-150.
Features and functionality
Regarding the features of activity trackers, they are the same on almost all devices. The only thing that can distinguish them from each other is the presence of some unique features and the accuracy of the data.
Here are some key features most activity trackers have:
Step Tracking: Almost all fitness trackers offer basic step tracking, which is excellent for monitoring your daily activity levels.
Heart Rate Monitoring: This feature is valuable for tracking your heart rate during workouts and throughout the day. It provides insights into your cardiovascular health and helps optimize your training intensity.
GPS Tracking: If outdoor activities like running or cycling are a significant part of your routine, a fitness tracker with built-in GPS can provide accurate distance and pace measurements.
Sleep Monitoring: Sleep is a critical aspect of overall health. Some trackers offer sleep analysis, including sleep duration, stages, and quality data.
Smart Notifications: Many fitness trackers can sync with your smartphone to display notifications for calls, messages, and app alerts directly on your wrist.
Water Resistance: If you're into swimming or water-based activities, opt for a tracker that offers water resistance to ensure durability.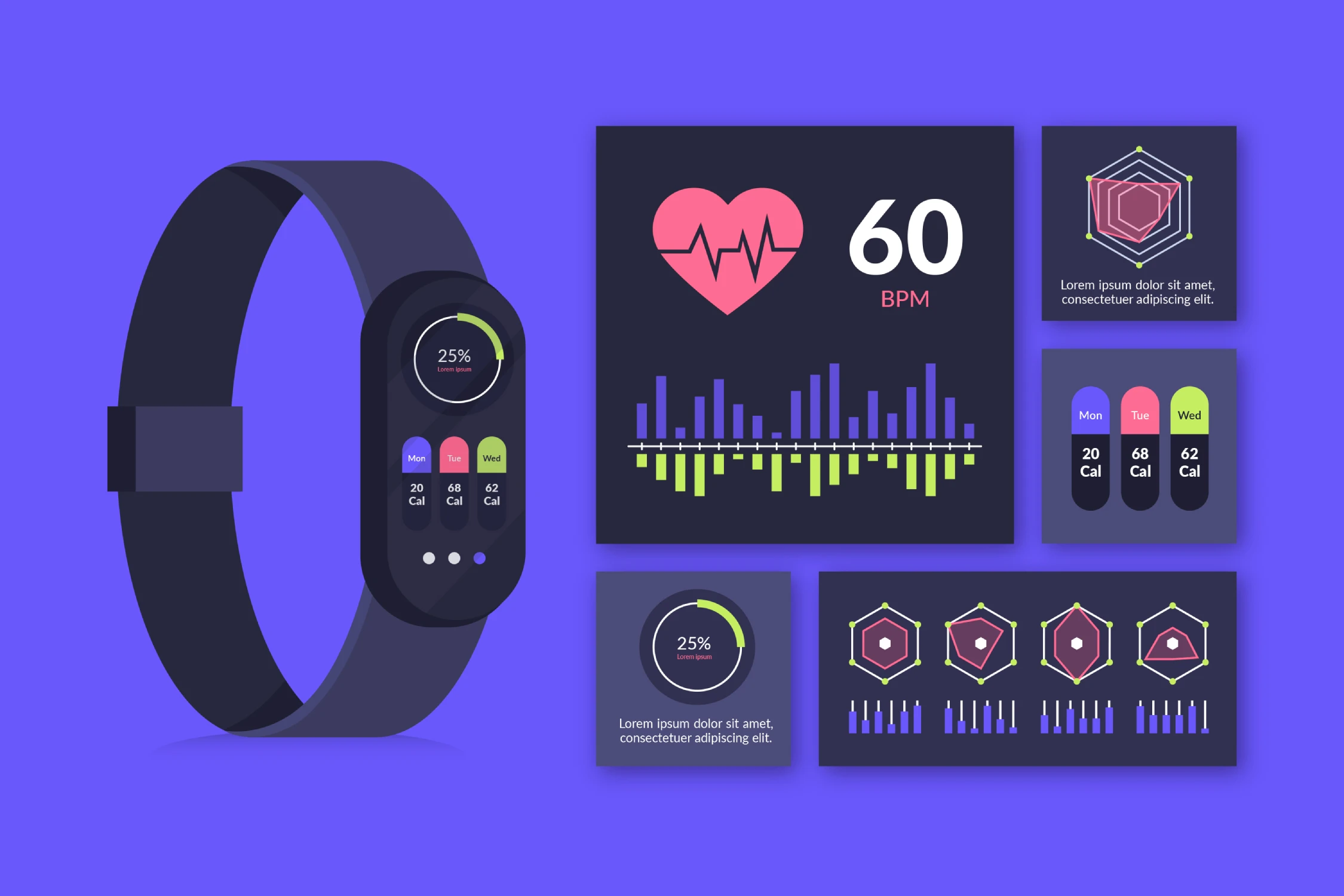 Battery life
No one wants to recharge their fitness tracker constantly. Well, you don't have to.
Most trackers can last up to a week on a single charge, and some you may not need to charge for as long as 2-3 weeks.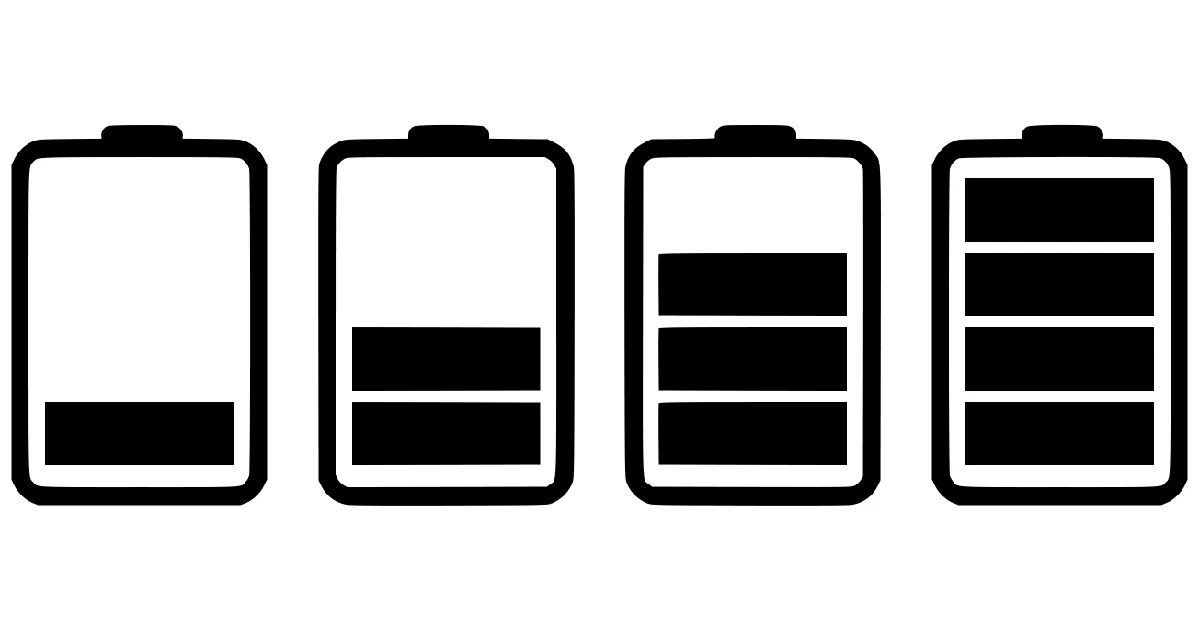 Often, the more features, the less the tracker holds a charge. For example, the Fitbit Charge 5 above can run for about 7 days without charging. On the other hand, the Mi Band 7 is rated for 14 days.
It depends on your preferences and how often you use your activity tracker. But I think charging the device once every 5-7 days with constant use isn't such a big deal.
Compatibility and connectivity
Another crucial thing to consider is compatibility. Ensure that the fitness tracker you choose is compatible with your smartphone's operating system (iOS or Android).
Also, pay attention to the convenience of synchronizing data with your phone. Activity trackers use Bluetooth for data transfer. In addition, each manufacturer has its own app (e.g., Mi Fitness, Fitbit, Garmin Connect) where you can see your achievements in detail.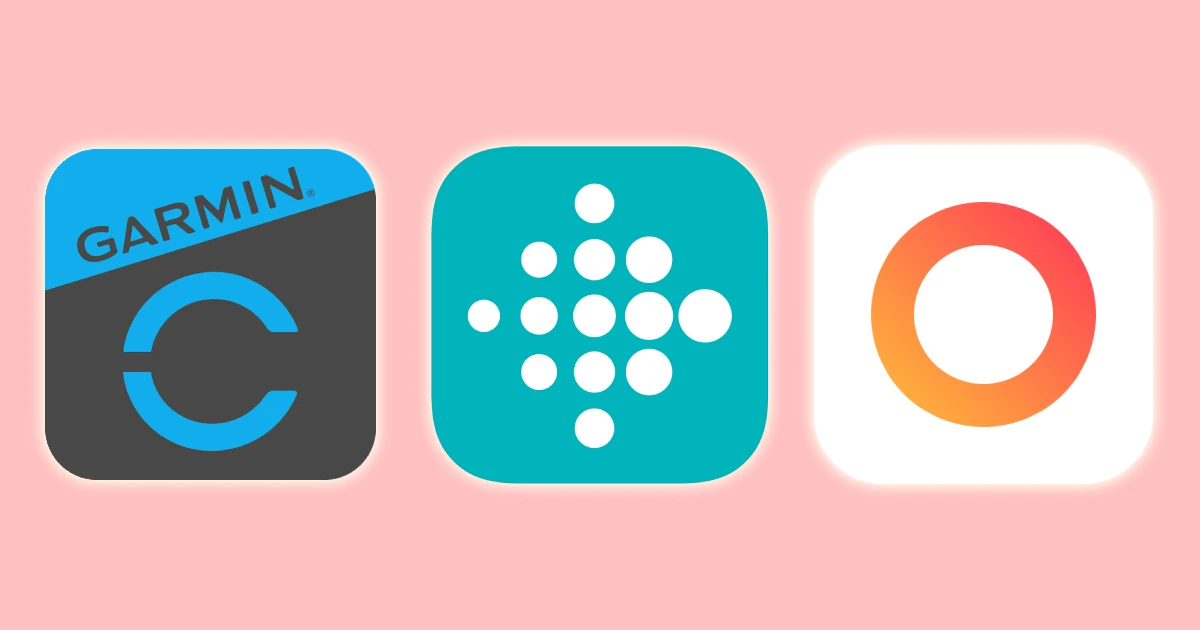 You can download apps from each manufacturer you are considering, use them, and see which is more convenient.
Design and comfort
Since you will be wearing your fitness tracker for a long time, its design and comfort are important factors. Some trackers resemble a traditional watch, while others have a sleek, minimalist oblong design. Choose the style that suits your taste and the strap material that suits your comfort level.
The tracker should fit comfortably on your hand. The strap should be pleasant to the touch and not irritate your skin. This is especially something to consider if you plan to monitor your sleep.
First of all, the most important thing about activity trackers is comfort. The design goes in second place.
Subscriptions
More and more wearable device manufacturers are moving to subscription models, which can significantly impact the overall cost and experience of using a fitness tracker. This change in approach has both pros and cons for consumers.
Pros of subscriptions:
Subscriptions often provide access to premium features that can enhance the functionality of your fitness tracker. These might include advanced metrics, personalized insights, guided workouts, and more.
Some manufacturers offer subscribers exclusive content, tools, and resources, which can contribute to a more holistic health and fitness experience.
Premium subscriptions may offer a more in-depth analysis of your data, providing you with tailored recommendations and insights based on your activity, sleep, and other health metrics.
Cons of subscriptions:
Subscriptions add an ongoing cost to owning a fitness tracker, making it more expensive in the long run. That's not nice. It's like if, after buying a phone, you had to buy a subscription to be able to make calls.
Some users might feel dependent on the subscription service to access the full potential of their fitness tracker, which can be frustrating if they prefer a one-time purchase model.
When choosing a fitness tracker with or without a subscription, you need to consider your personal preferences, budget, and desired features. If you are attracted to the advanced features offered by a subscription, weigh the benefits against the additional costs.
On the other hand, if you're looking for a more affordable and simpler solution, non-subscription trackers are still widely available and may well meet your needs. One example is the Mi Band and other models from Xiaomi.
How accurate are activity tracker stats?
The accuracy of activity trackers can vary depending on various factors, including brand, model, type of parameters being measured, and quality of sensors. Modern trackers are becoming increasingly accurate and reliable, but there are still some nuances to be aware of.
Steps tracking
Measuring steps is one of the most basic parameters of a fitness tracker. In general, they count steps fairly accurately when walking and running. However, they can be less accurate regarding other activities, such as cycling.
Heart rate monitoring
These sensors usually provide good accuracy at rest, but accuracy may decrease slightly with high-intensity exercise. However, even at rest, the data will not be as accurate as with medical equipment.
GPS tracking
Activity trackers with built-in GPS can provide accurate distance, speed, and route tracking for outdoor activities. However, GPS accuracy can vary depending on signal quality, tall buildings, and other factors.
Sleep monitoring
Some trackers can detect sleep phases based on movement and heart rate, but this may be less accurate than polysomnographic studies conducted in a clinical environment.
Additional parameters such as calories burned, stress levels, and others may also have some degree of error. So you shouldn't trust trackers 100%.