One of the controversial things about iOS is that it is a closed system that does not allow you to install third-party applications that are not approved by Apple and are not uploaded to the App Store. However, Apple's unique program will enable companies, schools, and universities to create their applications and install them without App Store.
In this case, some of the iPhone functions for such an application will be blocked because the device will not consider it safe. To confirm the security of this app, you will need to make it a Trusted app. Although this sounds complicated and confusing, it is a straightforward procedure that requires a few clicks.
What are enterprise apps on iPhones?
As I described above, if you download an app through App Store, it's already tested by Apple and is automatically supported by all compatible Apple devices. You won't be able to install apps other than those officially on your iPhone. However, there is a way to install enterprise applications or beta tests of applications that Apple has approved. Such applications are called enterprise apps.
These applications are often associated with your companies. Many companies prefer to use their software which they do not want to upload to Apple App Store and share with Apple. It could also be any application from a company not affiliated with Apple and not sold for money. In this case, Apple has allowed you to install such apps, but with certain restrictions.
One of these limitations is that your iPhone does not trust these applications by default since the device does not understand what it is and may take it as a viruses. And installing such applications is not the easiest thing to do. But to start using it, you need to Trust this application.
How to manually trust apps on iPhone
Trusting an enterprise application is easier than you might think at first glance. Although installing such applications is quite a troublesome process. Nevertheless, to Trust an application, you will need the following:
In Settings, go to General.
Here it would be best if you found the button VPN & Device Management or Profiles or Profiles & Device Management. This depends on the version of iOS on your iPhone.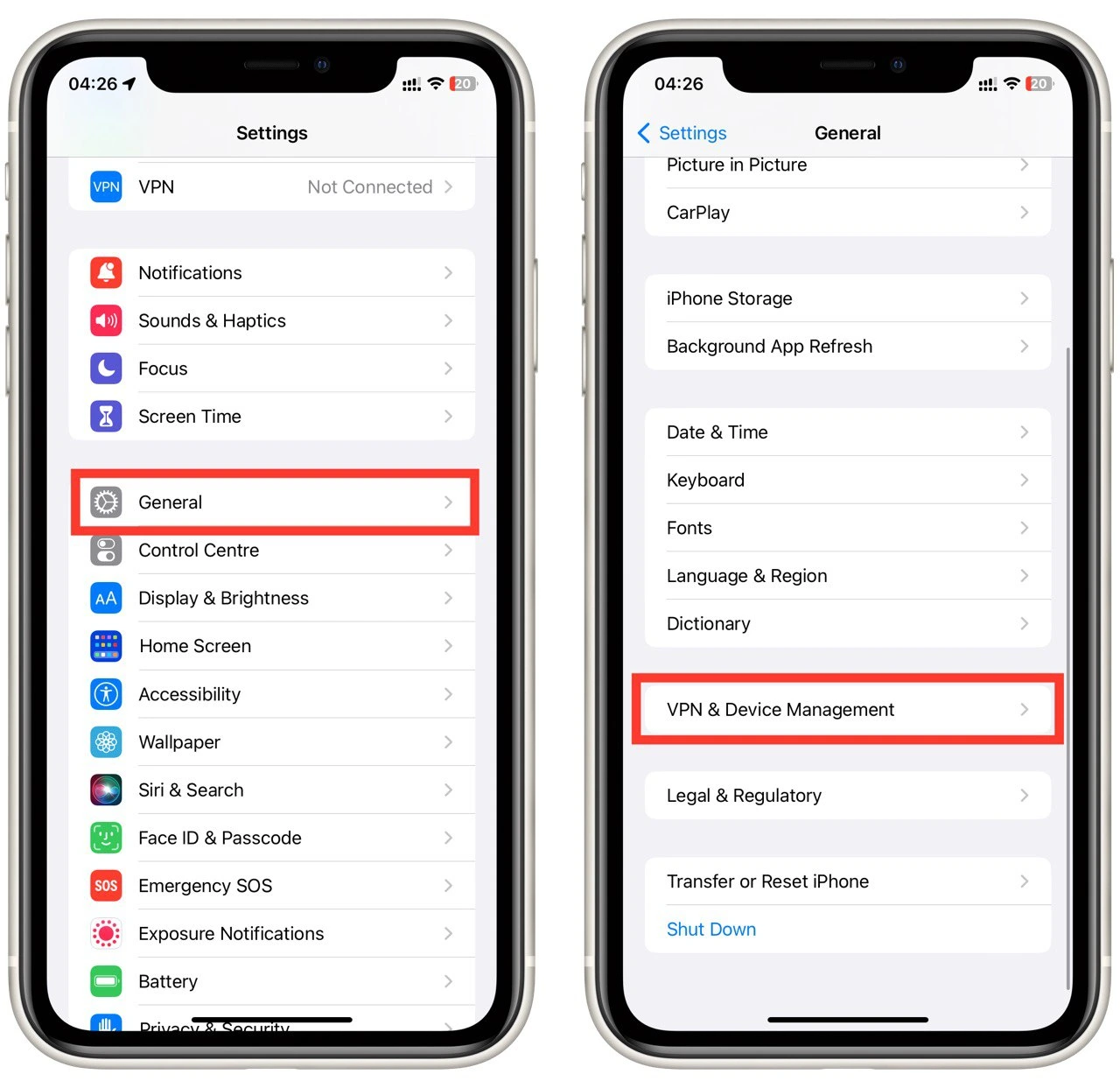 Next, you need to find the developer profile of your app in the list.
In the profile, click Trust.
After that, you need to click Verify App.
After that, your app will be trusted and able to work like any app from the App Store. Note that if you delete the profile and reinstall it, you will need to repeat this process. Also, be careful because if this app causes damage to your device, there is a chance that the warranty will be lost.
Why you need to trust apps on iPhone
As I described above, the main problem with these applications is that your iPhone will consider them "suspicious." This is because they are not installed through App Store and do not have the appropriate security guarantees.
So you can say that the Trust function is a kind of fuse. Your iPhone asks you if you are sure that the app is safe to run. Otherwise, the iPhone will refuse to work.
The answer to why you need to trust apps on your iPhone is straightforward – otherwise, these apps won't work because the iOS will block them to keep your device safe. And the OS won't care that you installed the app. If you don't verify them, they will appear as a threat.
How to install enterprise apps on iPhone
To install enterprise applications, you need to install a custom developer profile. This will allow you to install applications from that developer. All you need to do is download a particular profile from the website that your company will provide you with.
All enterprise applications supported on iPhones participate in the Apple Developer Enterprise Program. This program launched by Apple allows third-party developers to release software not for sale but for use in companies or beta tests, for example.
After Apple approves a developer, he gets a profile that you install on your iPhone, and the apps are automatically downloaded with that profile. As I said above, in the case of such applications, Apple is not responsible for their functionality. All the responsibility falls on the consumer.