The Suggest Friends feature has been popular on Facebook for quite some time. However, the company decided to remove it a few years ago. As far as I understand, this is because the social network already has a friend suggestion algorithm.
I'm sure you know what I mean. Every one of us constantly gets offers from Facebook to add people we might know as friends. On the one hand, it's convenient, but on the other hand, it cannot be enjoyable, especially when you're constantly getting these annoying notifications.
You can still suggest friends by sharing their Facebook profiles. Well, let's figure out how to do that, as well as how to turn off suggestions.
How to share your friend's Facebook profile
If you want to suggest someone's Facebook profile to your other friends, you can follow these steps:
Using Facebook website
Visit the Facebook website and sign in to your account if needed.
After that, go to the profile you want to share.
Then copy its link from the address bar.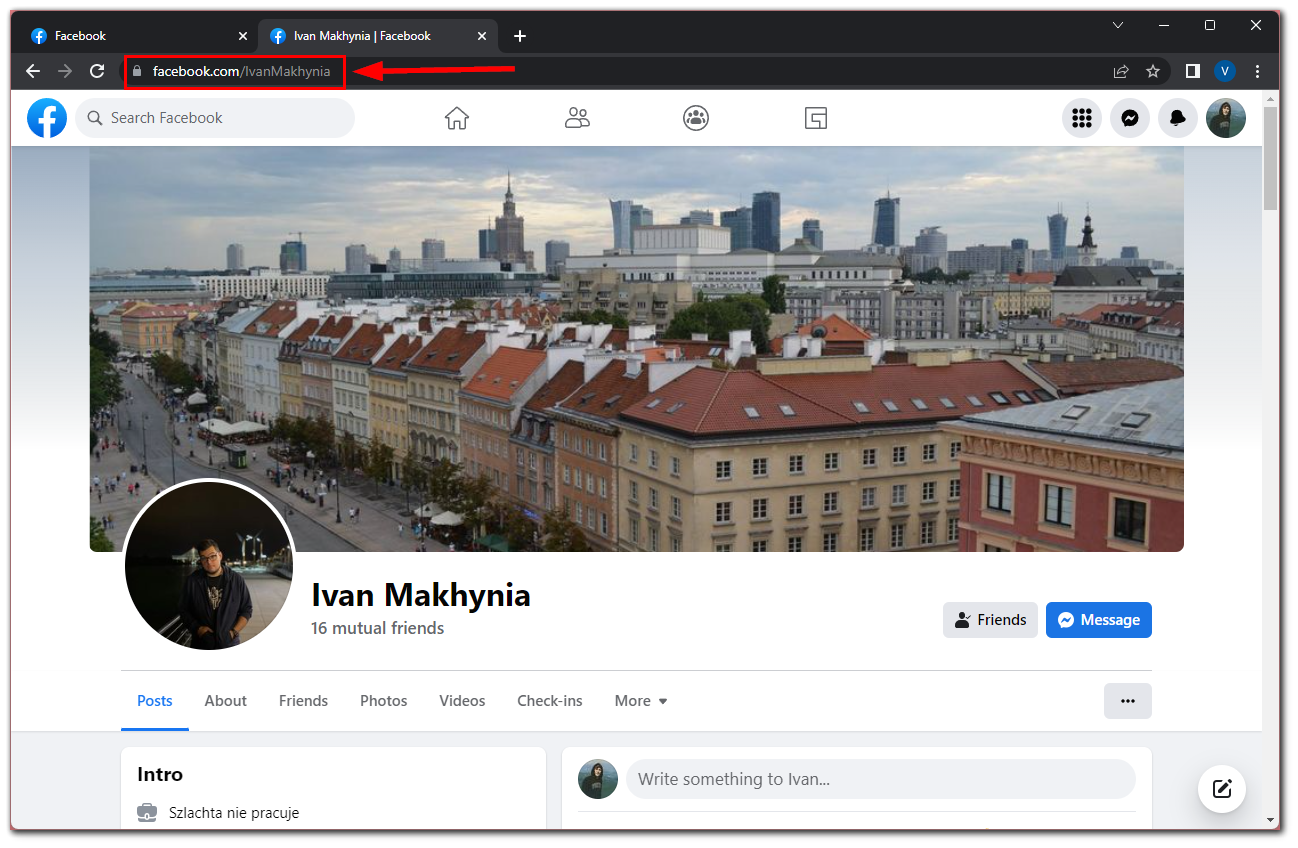 Finally, share it wherever you want.
Using Facebook app
Open Facebook on your mobile device.
Next, go to the profile you want to share.
Tap on the three dots button.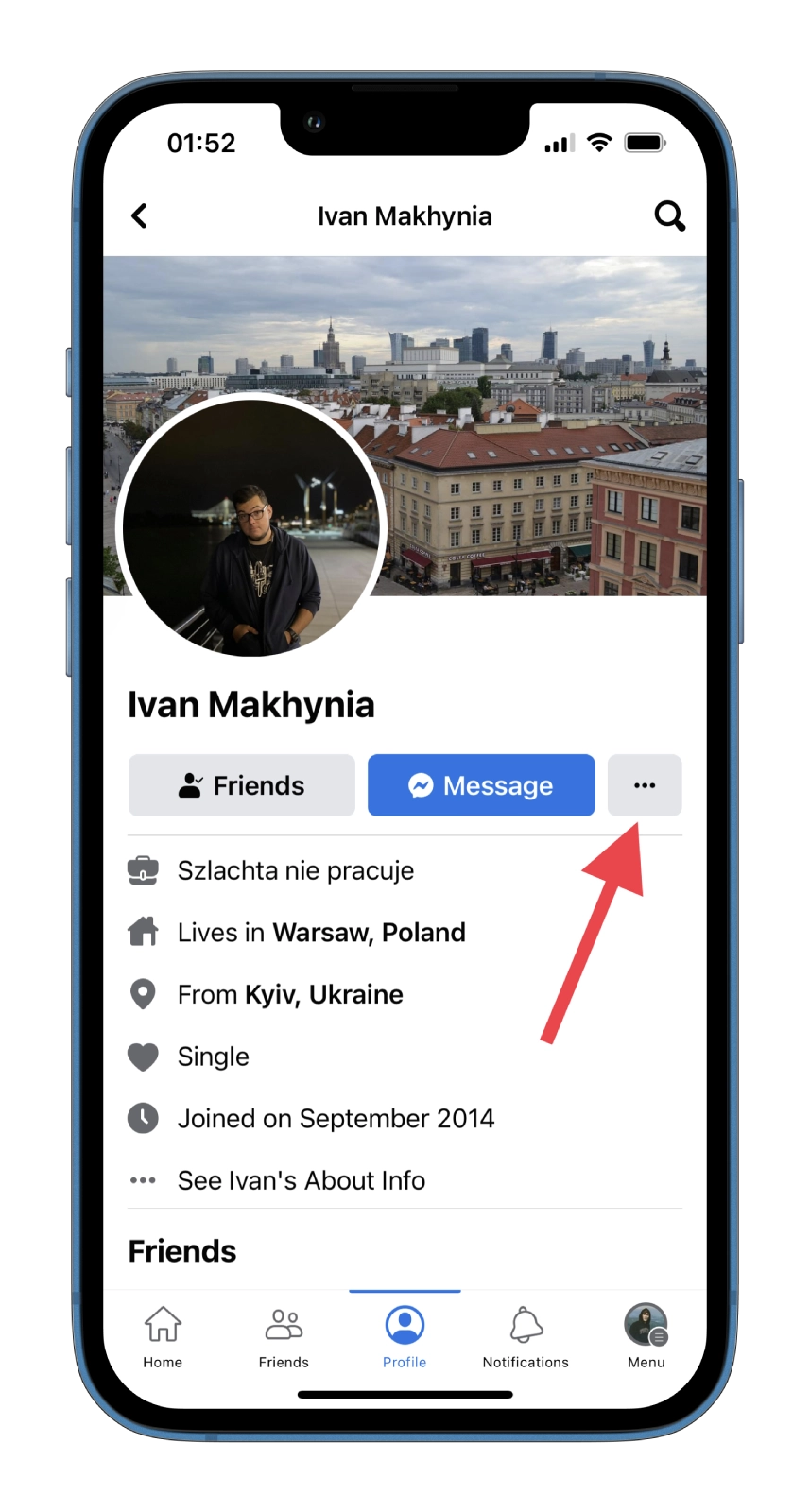 Finally, select Copy Link.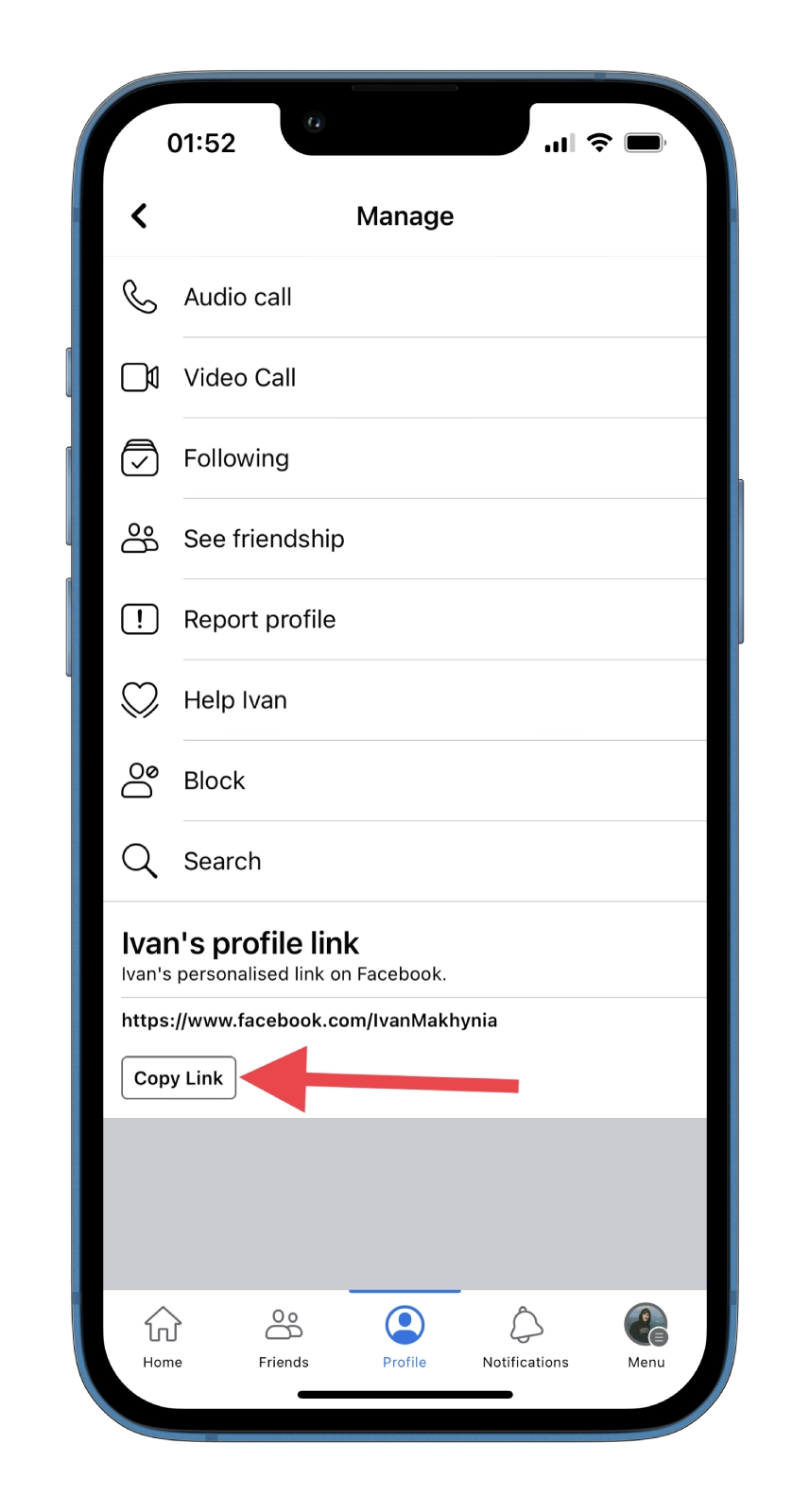 Now, you can send this link to your friends via Messenger, Telegram, WhatsApp, etc.
How to disable friends suggesting notifications on Facebook
If you're tired of annoying friendship suggestions from people you don't know, you can turn off such notifications. You can do that in a web browser and mobile app. Let's take a look at both ways.
Using Facebook website
Go to the Facebook website and sign in to your account if needed.
Then click on the Notifications button at the top right corner of the webpage.
Click on the three dots icon and select Notification settings.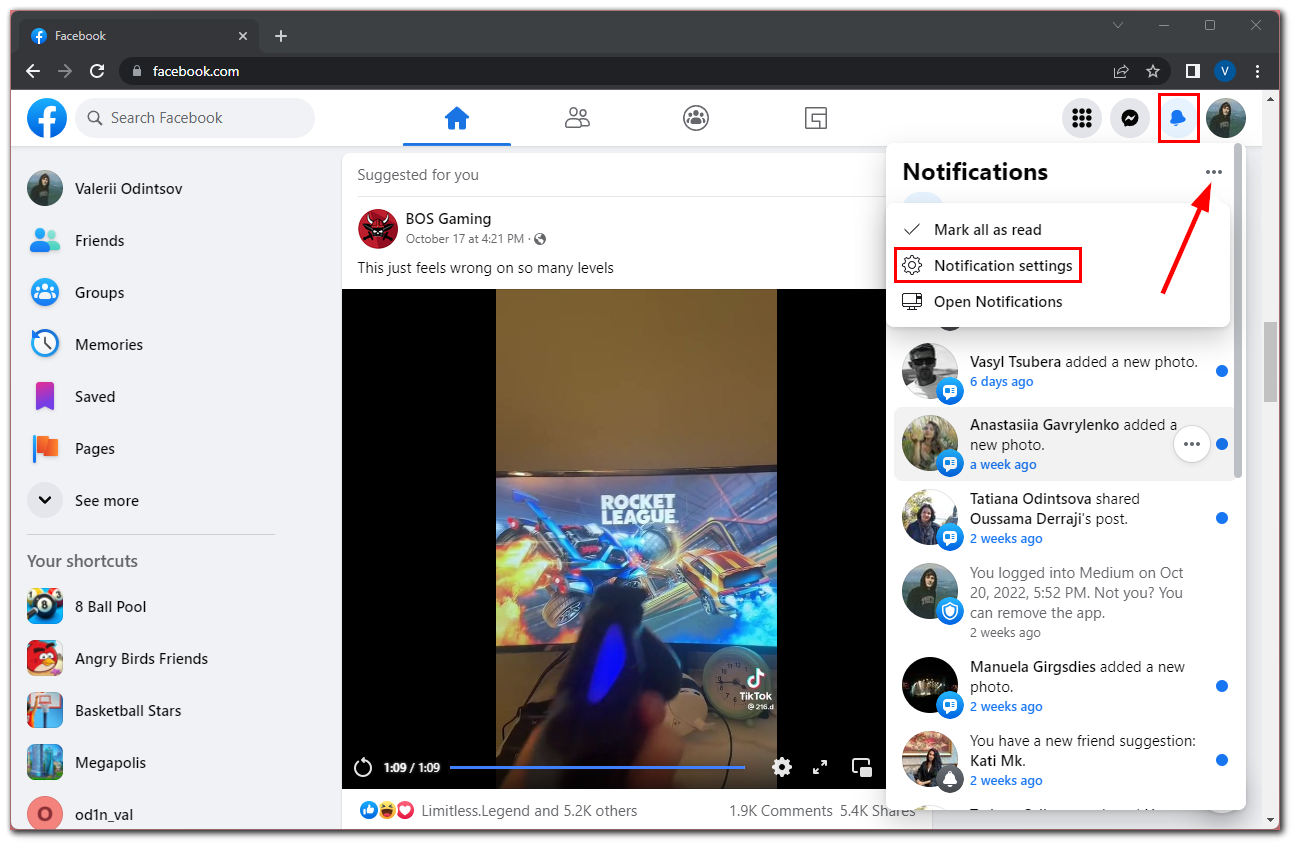 After that, click on the People You May Know option.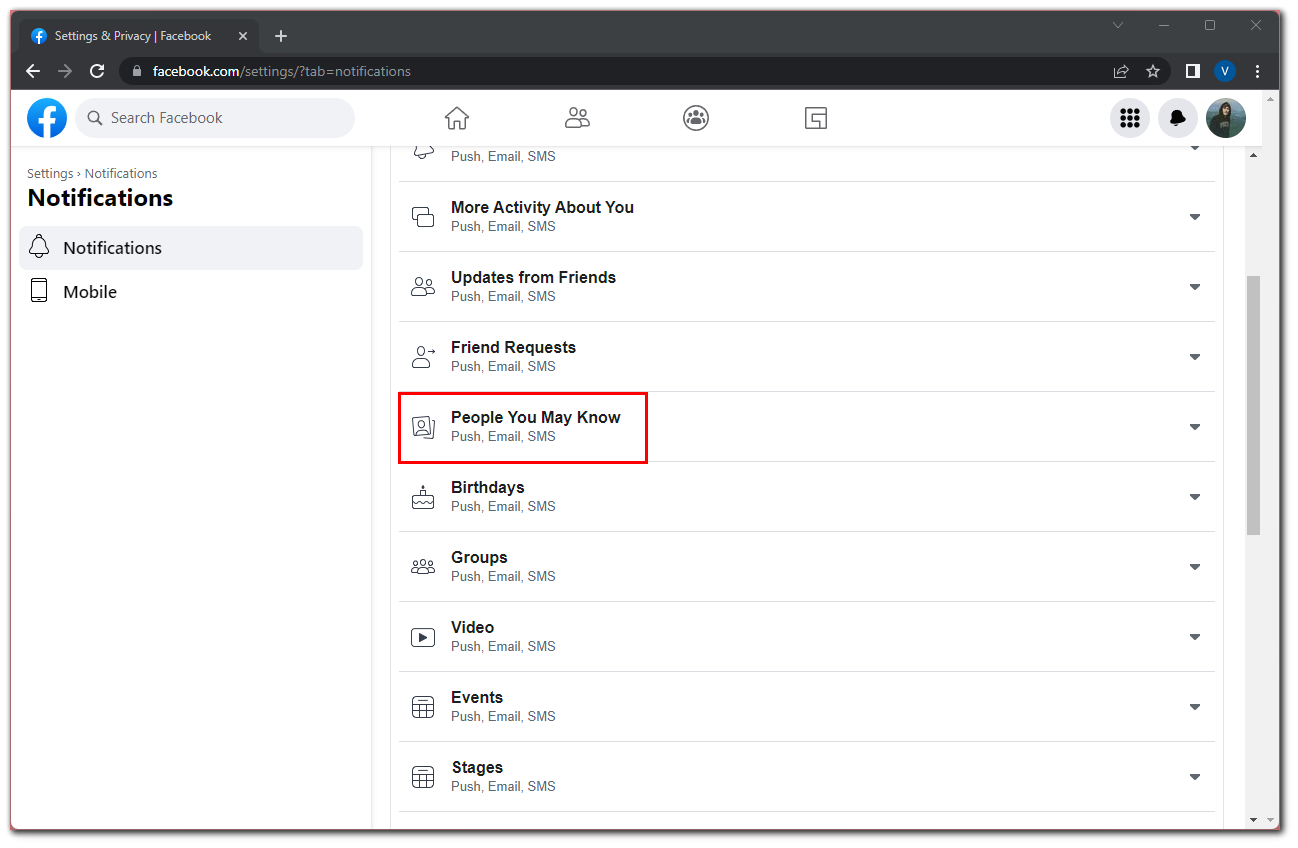 Finally, disable this notifications type.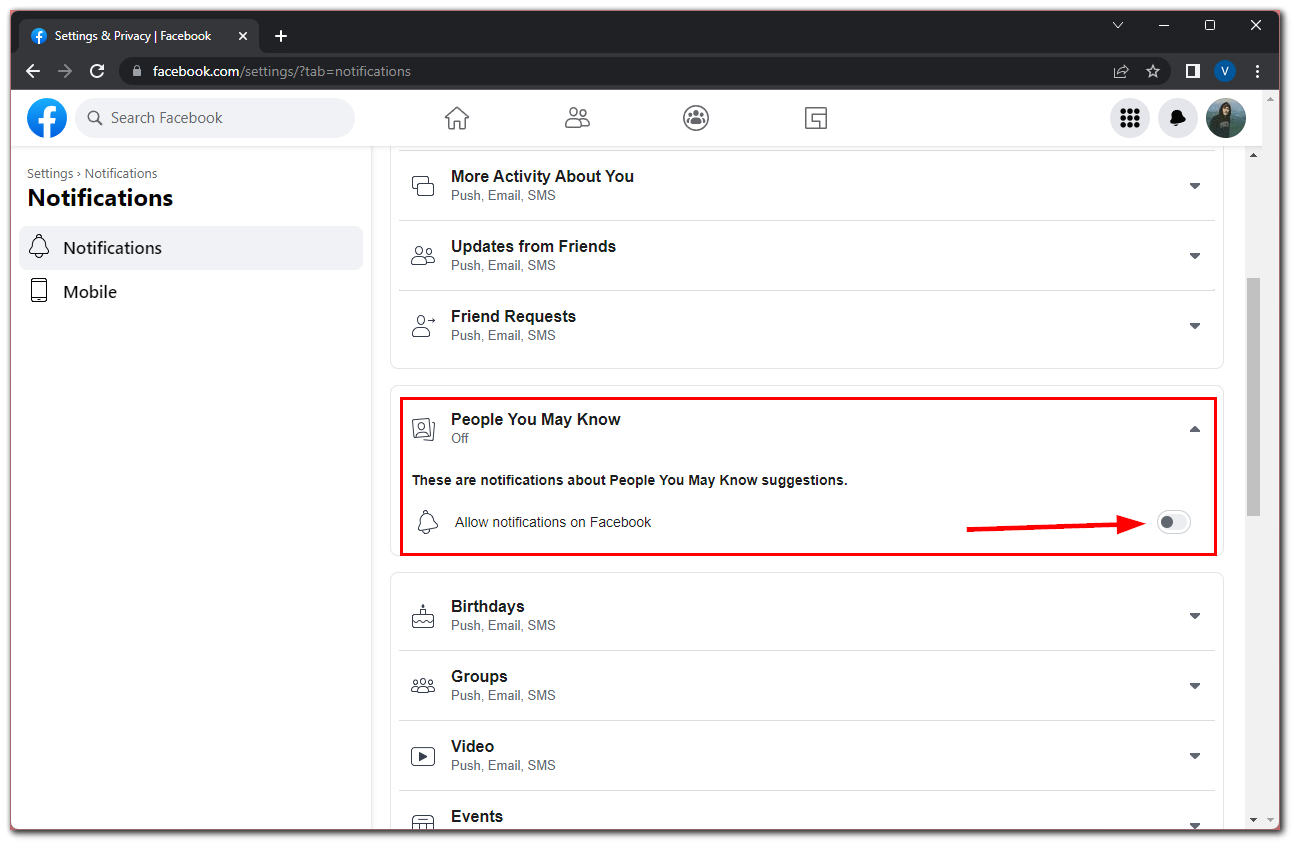 Using Facebook app
Open Facebook on your mobile device.
Afterward, go to the Menu tab (your profile icon) and select Settings at the top.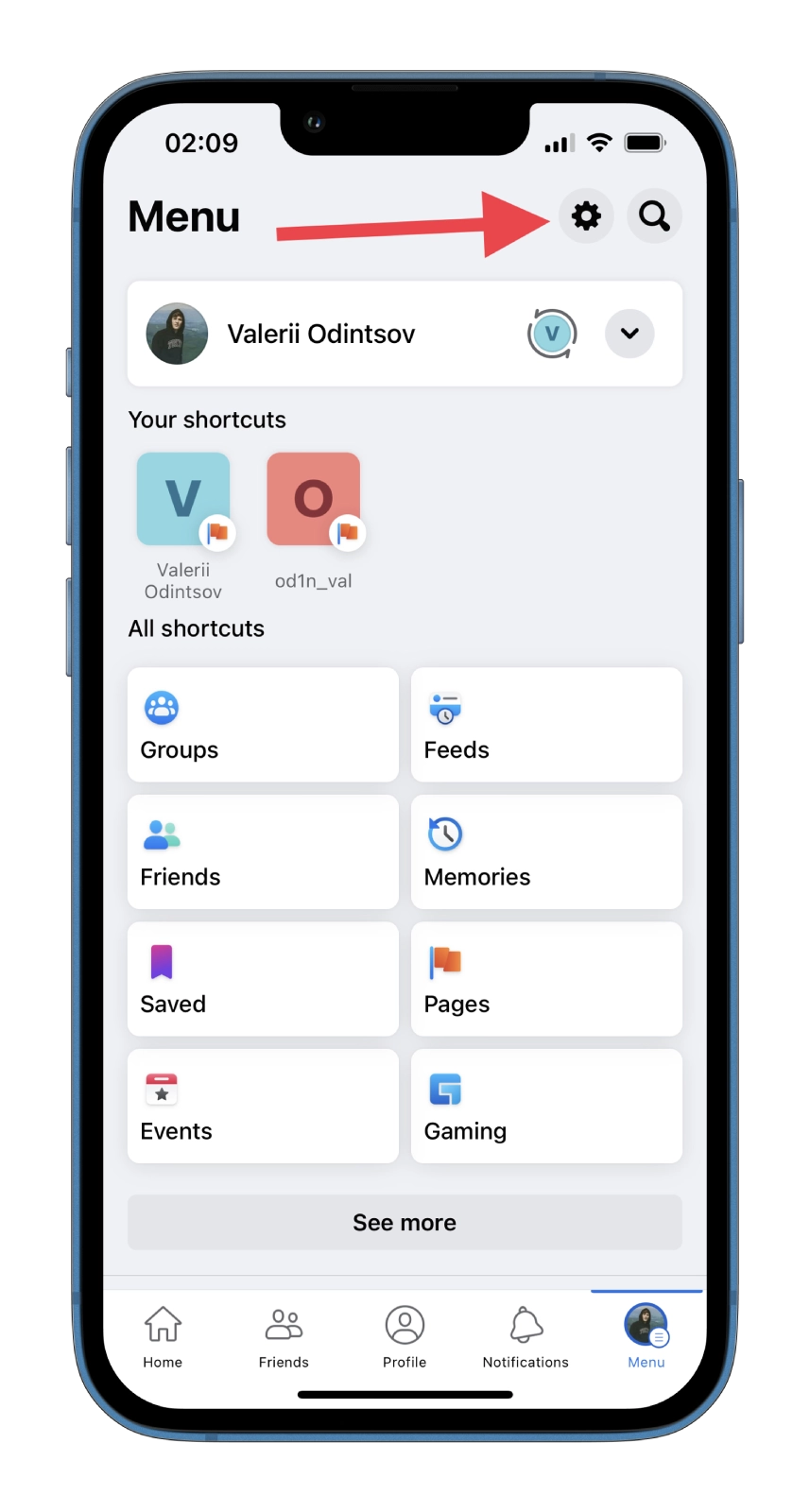 Now, head to Profile settings.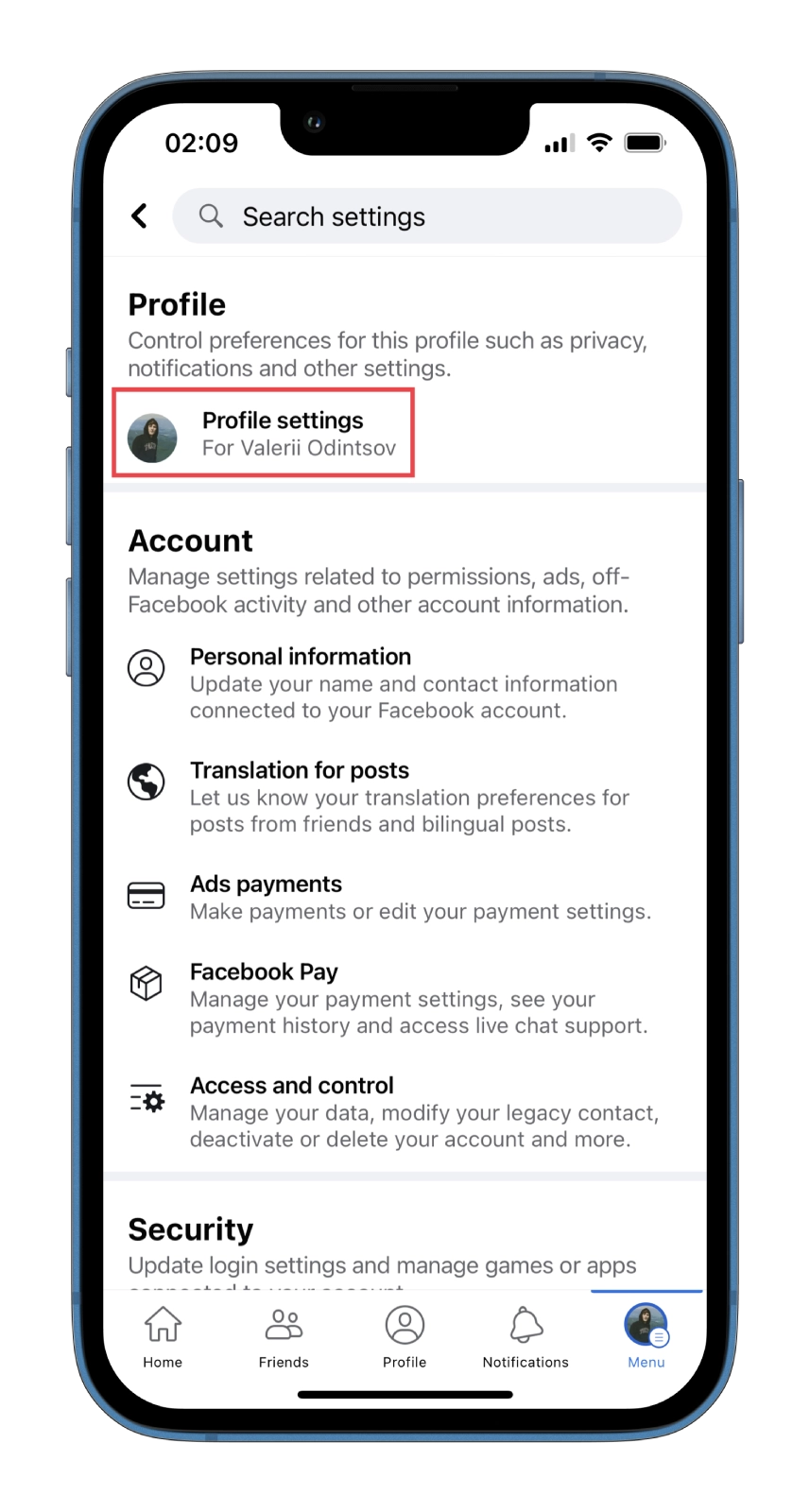 Then tap Notification settings.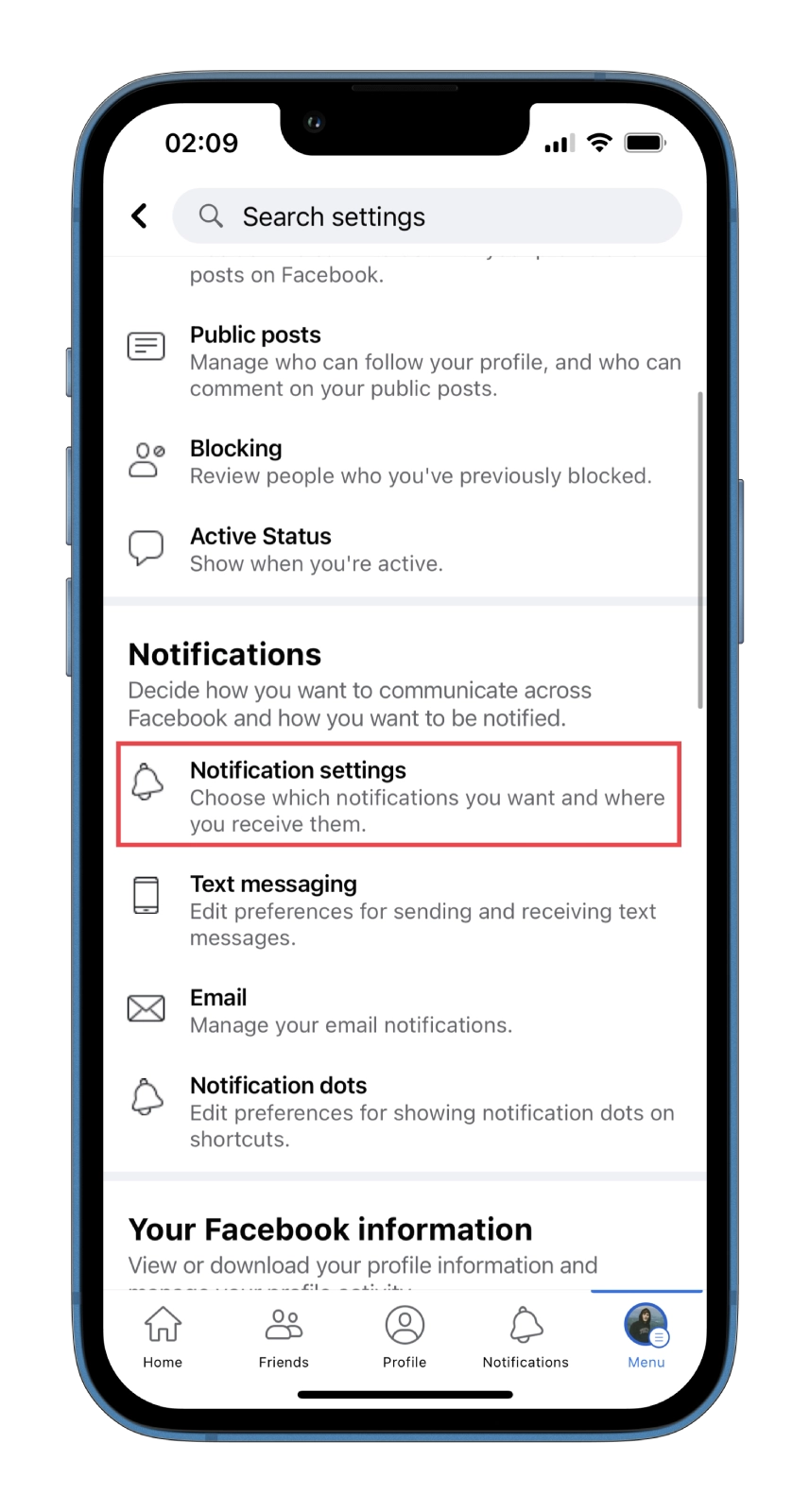 Select People you may know.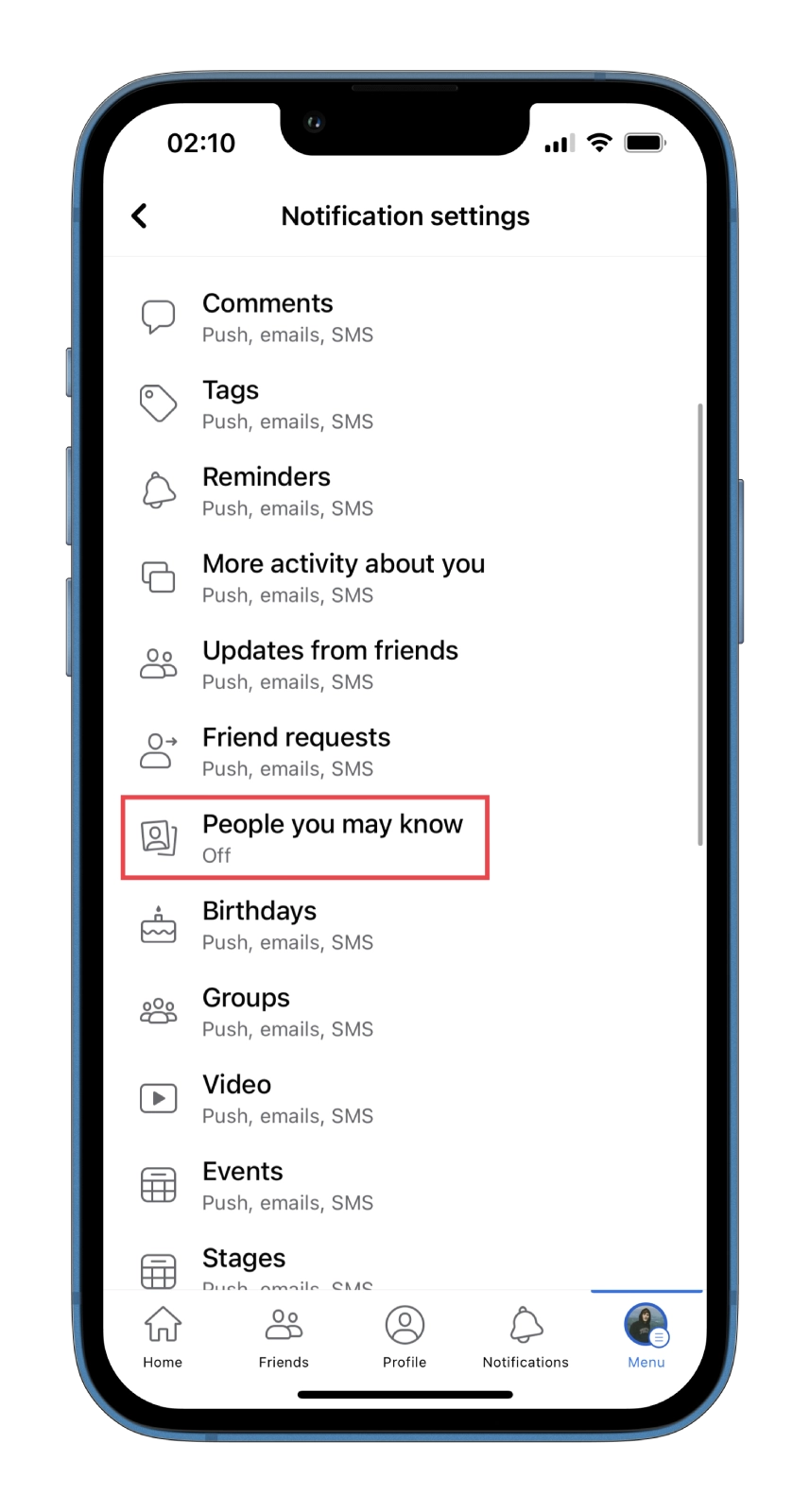 Finally, disable these notifications.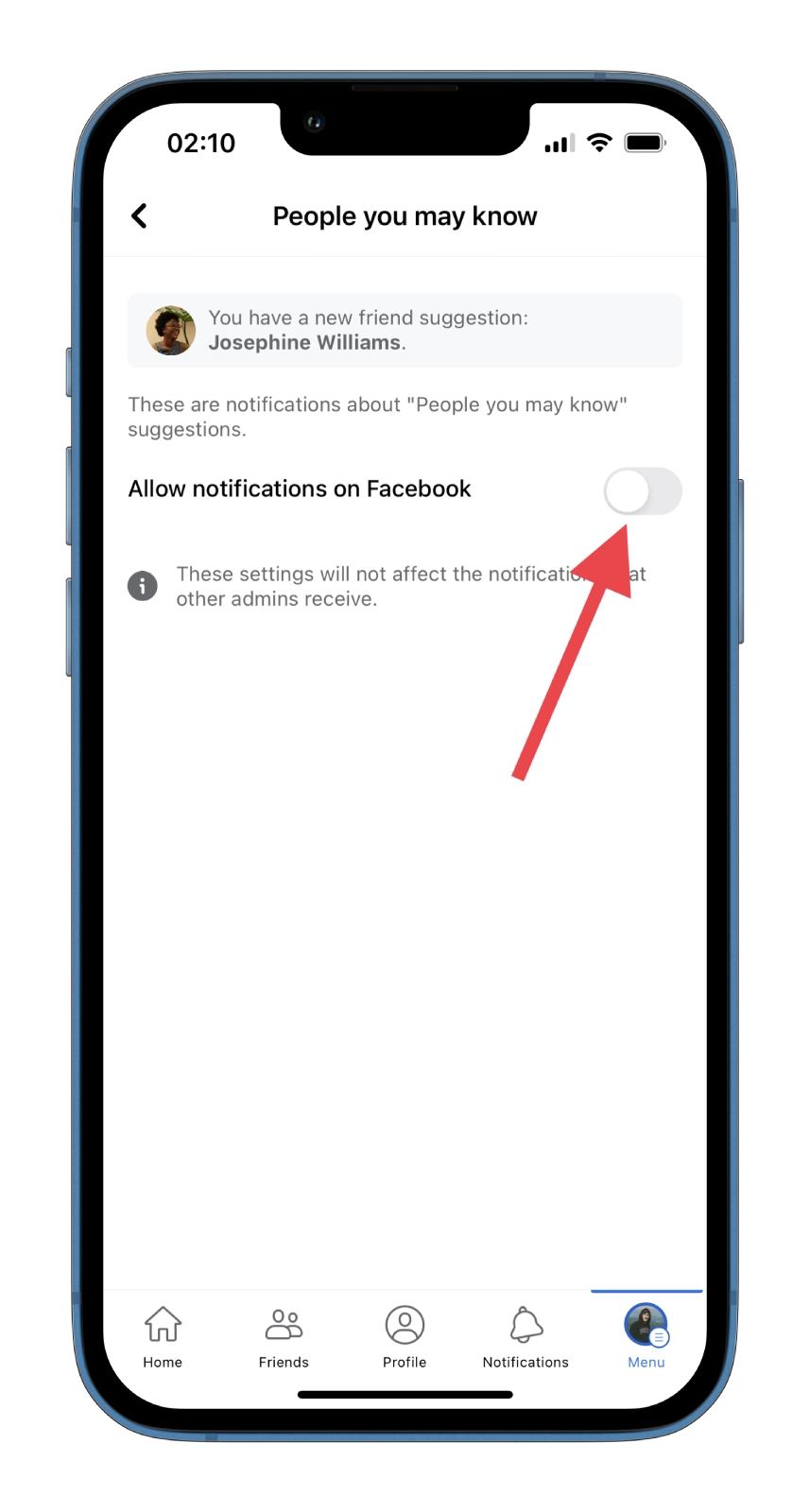 Once you have completed these steps, you will no longer receive friend suggestions from Facebook.
How does the People You May Know algorithm work?
This algorithm is based on three "whales":
Location
Phone contacts
Friends of your friends
Location data is a factor in suggesting potential friends, though Facebook denies it at all costs. Apparently, the company doesn't want to "flaunt" the fact that it tracks its users. Nevertheless, you can always prohibit Facebook and other apps from using your location. Such options you can find in your device settings.
The main flow of suggestions is based on your contacts as well as the friends of your friends. Facebook sees who your friends are and can match you with potential friends based on your preferences, groups, and events.
To be honest, I rarely use Facebook. So I can't say that these notifications irritate me in any way. And sometimes, such suggestions help me find a buddy I haven't talked to for a long time. However, it's up to you whether to use this feature.