The cryptocurrency Monero (XMR) was created based on the blockchain token ByteCoin, developed in 2014. The payment system isn't based on Bitcoin, it works on the CryptoNote protocol, which includes mechanisms that make the blockchain completely anonymous.
Monero has high anonymity, so financial regulators in different countries impose bans on its circulation. For example, crypto brokers in Japan and South Korea such as UpBit, Coincheck, and OKEx have refused to list Monero.
The reason for that decision was FATF (Financial Action Task Force), which required all cryptocurrency exchanges to comply with AML (anti-money laundering) and CFT (countering the financing of terrorism) procedures.
Unfortunately, because of Monero Monero architecture which guarantees full anonymity, it's impossible to comply with FATF requirements.
What to mine a monero on a graphics card or processor
The big advantage of Monero is that it uses the RandomX algorithm, which is optimized for CPU and GPU mining. So below you will find information about both CPU and video card mining.
However, in practice, we can say that the payback on video cards is slightly worse than on CPUs. The performance of the highest-end video cards is good, but because of the high price, Monero mining won't recoup quickly.
Mining Monero on a CPU
Mining on a CPU is much more efficient than mining on graphics cards. For example, AMD Ryzen 9 3950X can be overclocked up to 19.5 Kh/s, which is a lot. However, for mining, it's much more profitable to take cheaper solutions, such as Ryzen 5 3600X.
Of course, the average payback period of the CPU is about two years. However, you can use not all the cores for mining, but, let's say, half of them, and earn money while you use the PC for other tasks.
Mining Monero on a GPU
For mining, it's better to use GPUs from Nvidia, which have much higher efficiency when mining Monero than ATI graphics cards.
For a clear example let's take the video card Nvidia RTX 3080, it's a video card from the top segment and has the best computing power. However, even a graphics card of that level produces only 1.5 Kh/s, which looks very weak compared to Ryzen 9 3950X.
Another problem when mining on the graphics card is that the GPU has a high power consumption, which may lead to the fact that you can't even recoup when mining Monero. However, the plus side is that you can mine on the video card and the CPU.
For a more accurate understanding of the benefits of mining, you can use special online mining calculators.
The exact amount of income in relation to energy consumption can be viewed online on the Nicehash calculator. To use the WhatToMine mining yield calculator you need to:
Start mining on the pool to measure the hash rate
Open this page
Enter the obtained data into the 'Hash rate' field
Enter the price of electricity in your region in the 'Cost' field and the power of your equipment in the 'Power' field
Click 'Calculate'
What you need to start Monero mining
Cryptocurrency mining requires special software. Usually, Claymore CryptoNote Windows CPU Miner is used for mining on CPUs. And for mining on video cards, Claymore CryptoNote GPU Miner is used. Setting up Monero mining won't take you much time and doesn't require any special knowledge and skills.
There are programs such as XMR-STAK-AMD or XMR-STAK-NVIDIA, created by developers specifically for certain equipment.
The difficulty of mining Monero
Mining difficulty is a measure of how hard it's to find a block in a network and be rewarded for it. The more equipment involved in the network, the higher its complexity. The index also demonstrates the level of popularity of cryptocurrency mining. As of February 2022, the Monero network's complexity was 388.371 GH/s.
How to create a cryptocurrency wallet for mining Monero
In order to start mining, you need to create your own cryptocurrency wallet, which will receive coins from the Monero. To create a wallet you need to:
On the home page find choose a wallet and click downloads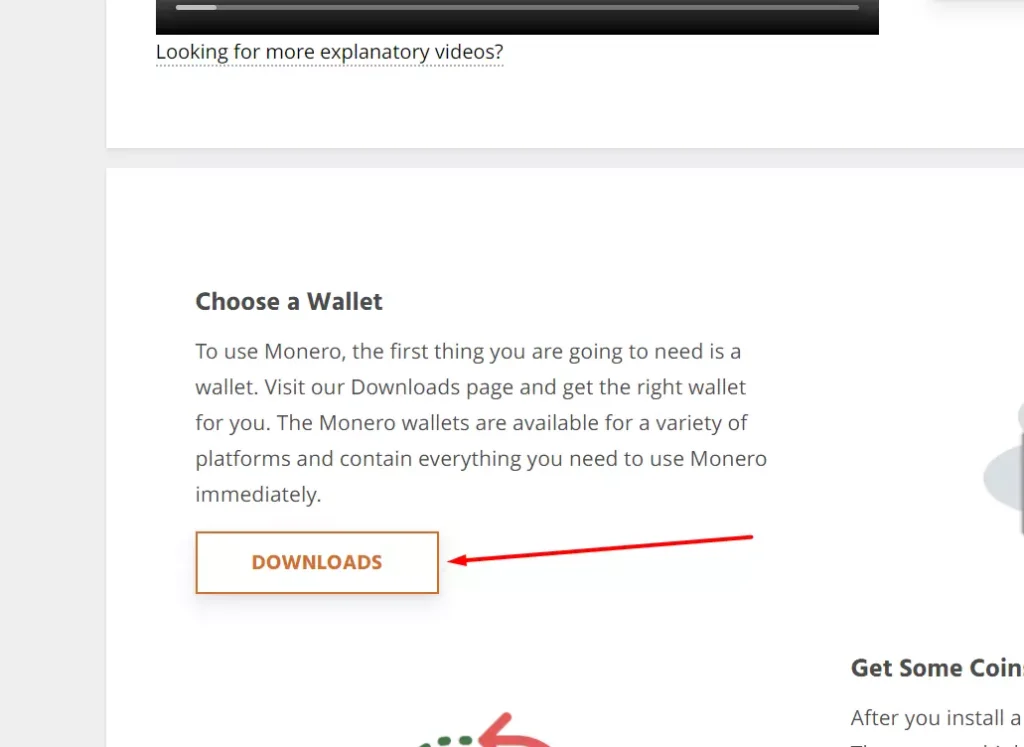 From the proposed list select your operating system, in our case, it will be Windows 64-bit

After downloading the installer open it and you will see a window like this, you need to click on next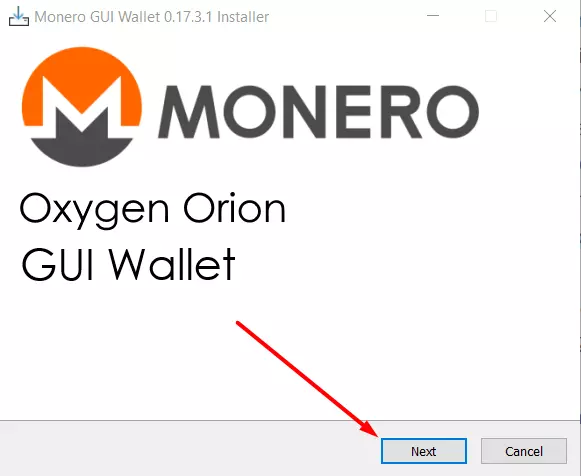 Next, you will need to accept the license agreement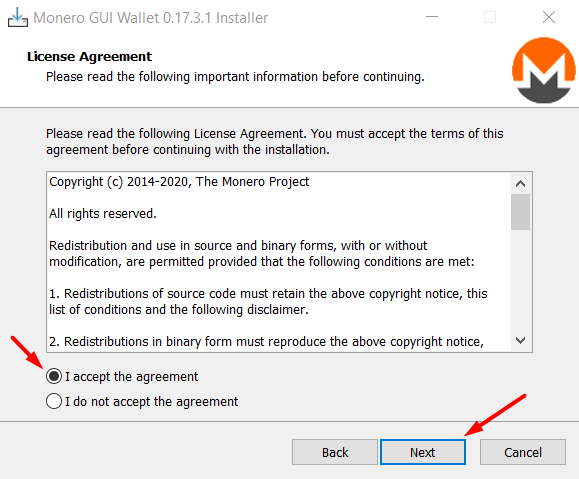 Next, select the folder in which the Monero Wallet will be installed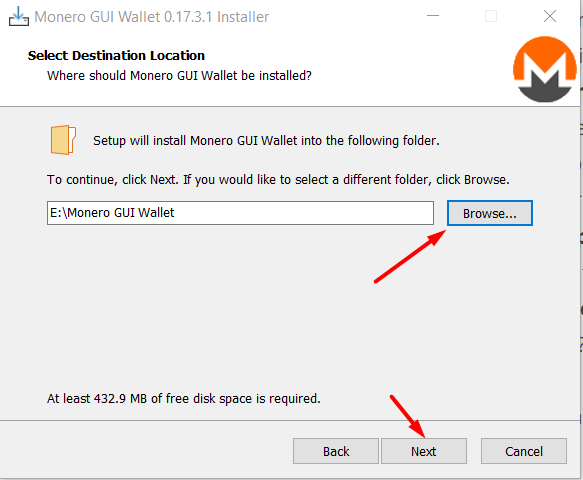 Next, you need to select a location where the blockchain directory will be located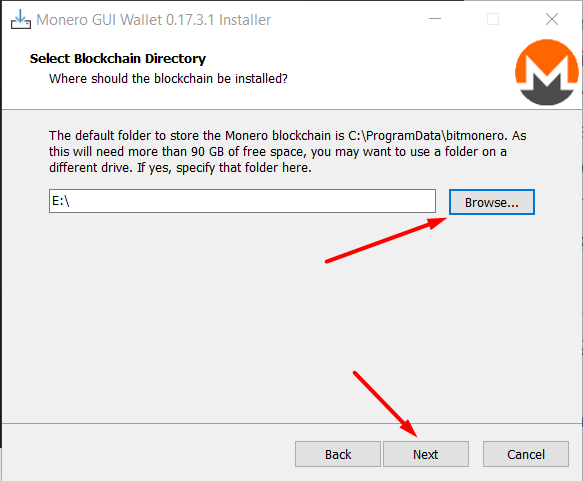 Then you need to select the start folder menu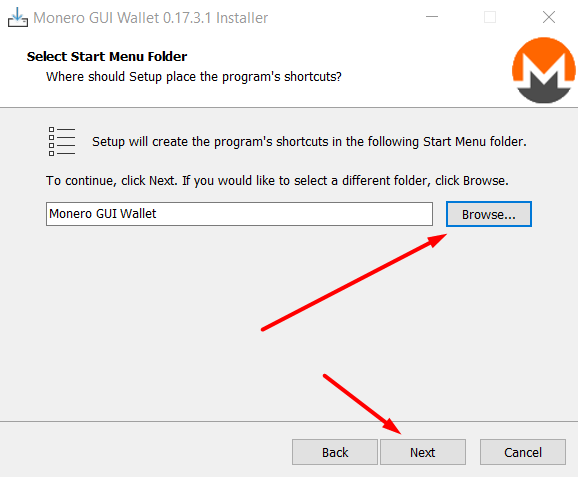 Here you can check the box to create an icon on the desktop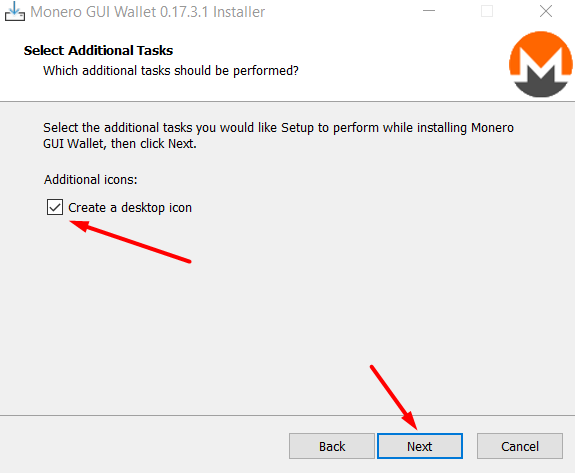 If you are ready to install then click on the install button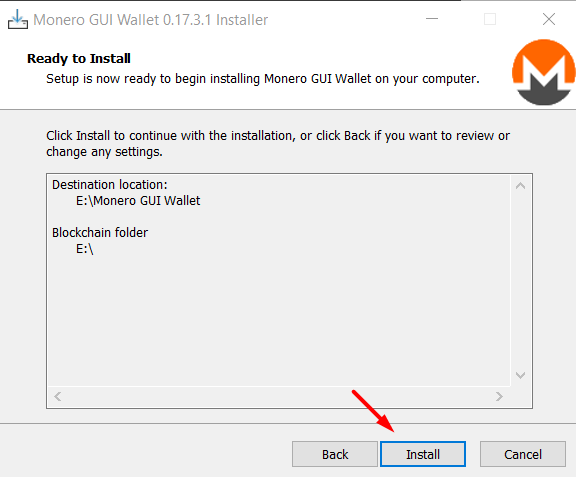 After installation, you will see a window where you can select your language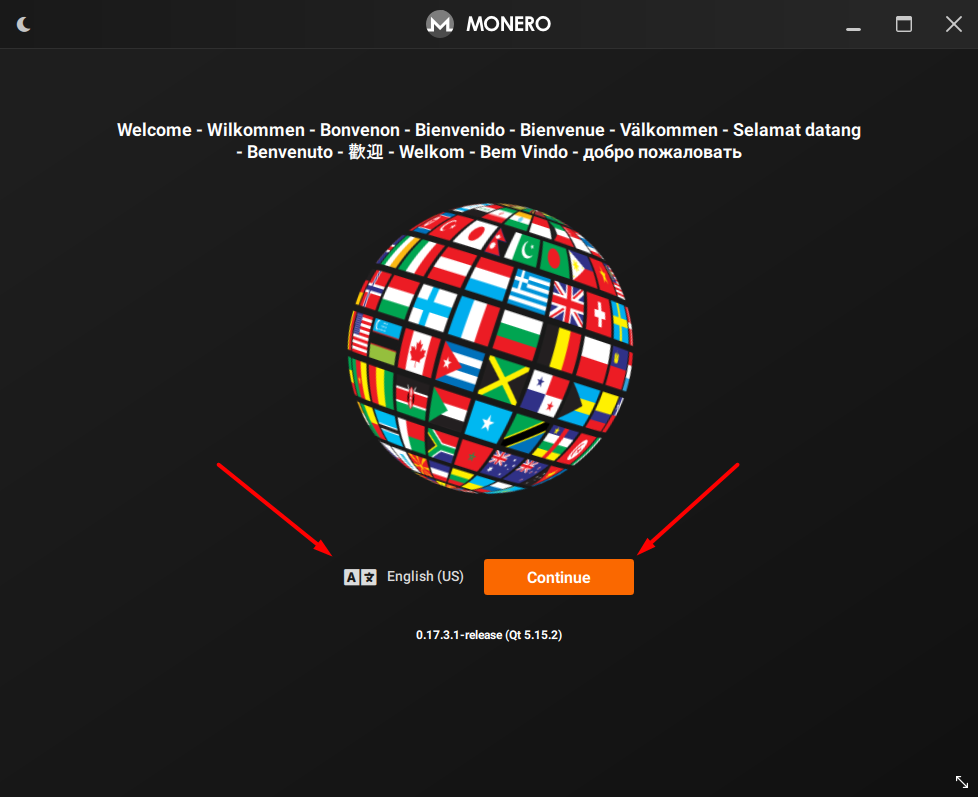 Next, you need to choose a mod for your wallet, if you are a beginner then I advise to choose a simple mod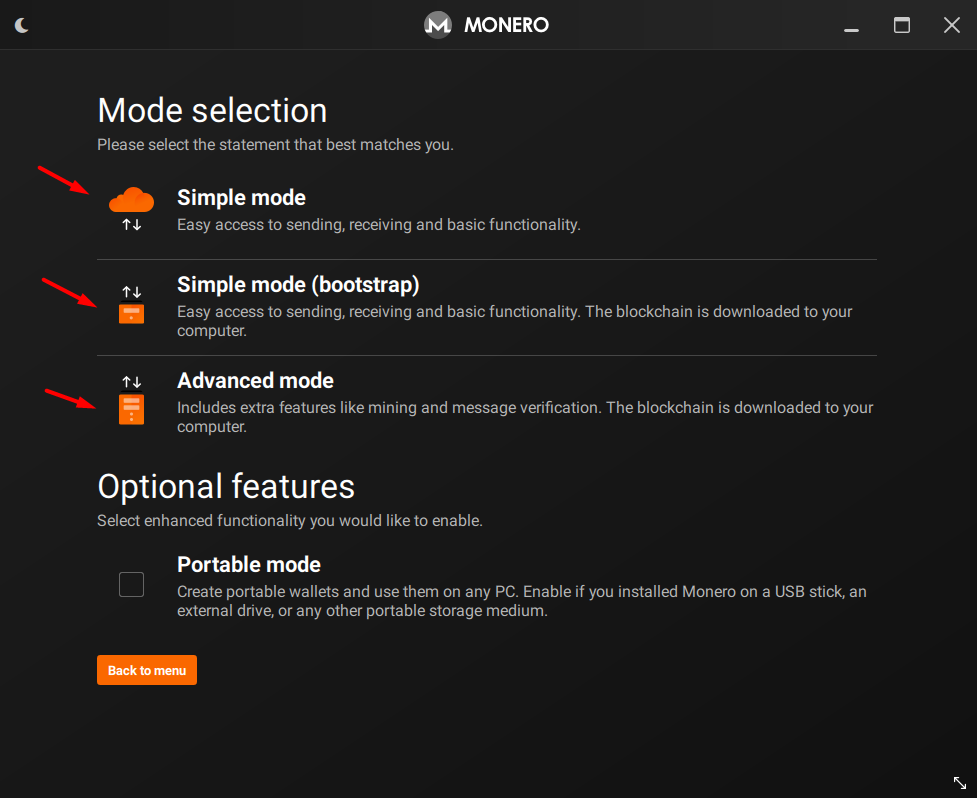 Here you will be told what a simple mode is, you need to check a box to make sure you understand and press the next button.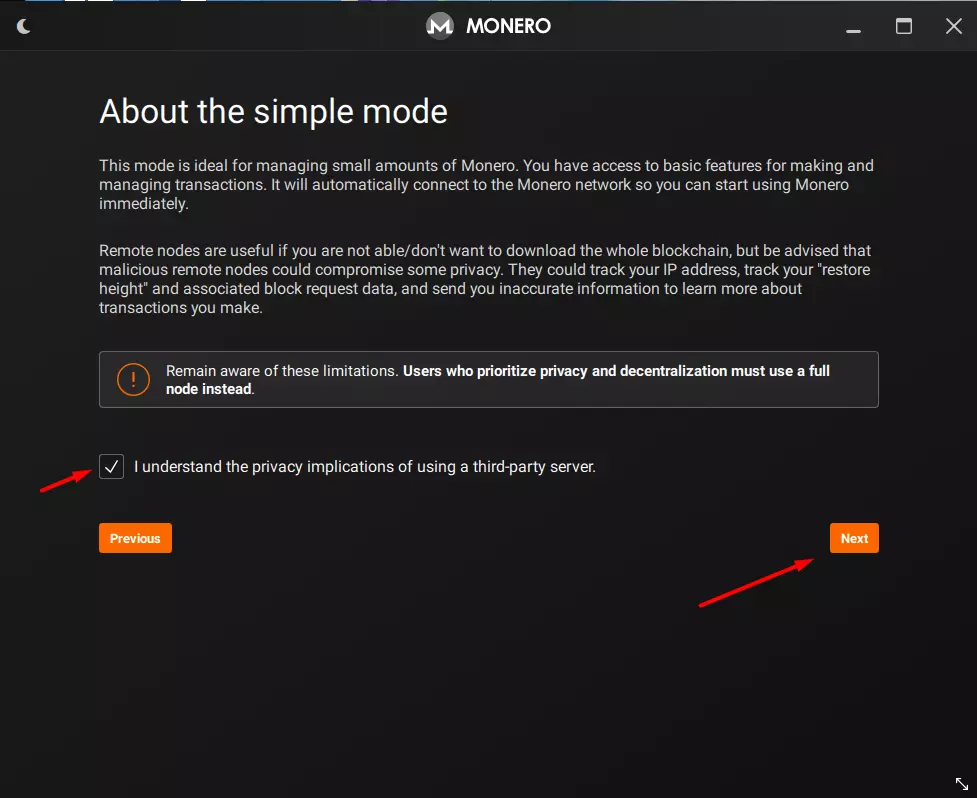 Click on create a new wallet, you will need to fill in the blank fields and follow the instructions to finish creating the wallet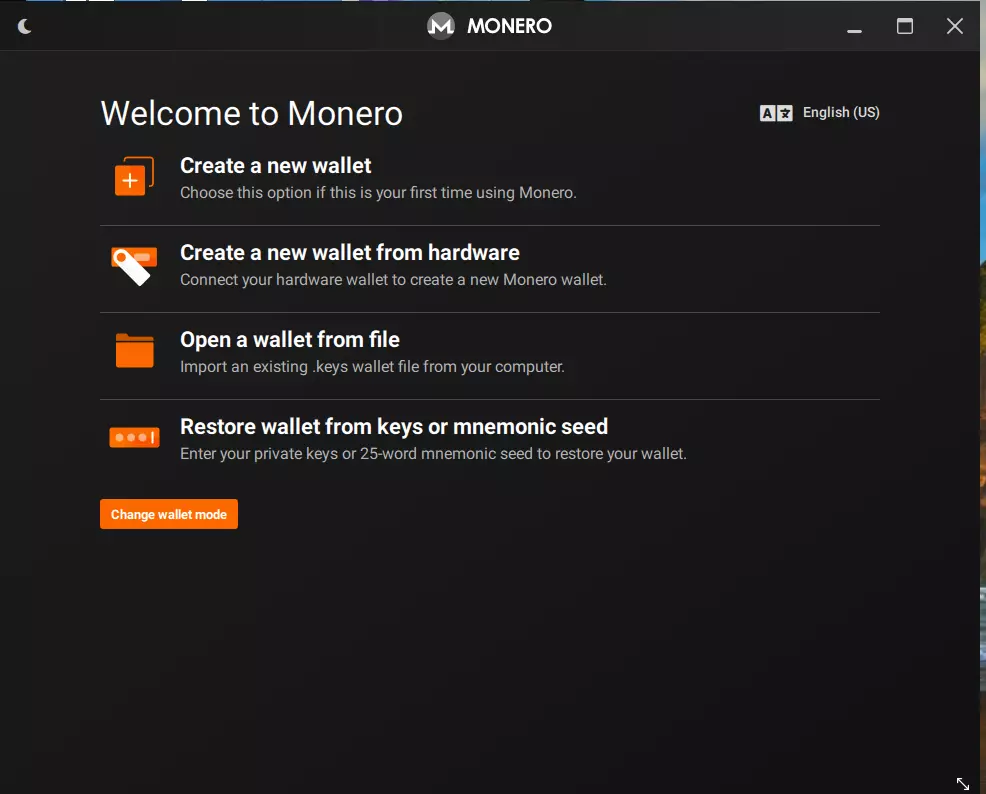 After you create your wallet, you can copy a special wallet identifier, which we will need later. We will paste it into our bat file so that the reward for mining will come exactly to our wallet.
How to start the mining process
To start mining you need to go through the following steps:
You need to download a mining program, in our case, this is XMRig which you can download from the official website xmrig.com. Further installation instructions can be found on the website.
Set up your miner. An example command line for xmrig: xmrig -o pool.minexmr.com: 3372 -u – and your Monero wallet code or you can also use the XMRig setup wizard.
Start mining and wait for your reward.
Settings that can help you mine a Monero
In order to make your mining experience as comfortable as possible, you need to change some settings in Windows. To do this you need to:
First, disable hibernation mode, as it will interrupt the work of the program for this you need to go to "Power Plan Settings" and set the "Put your computer in hibernation mode" switch to "Never".
Next, you need to change the swap file size to 16000 MB (16 GB)
You can also disable the Windows update system to avoid disruptions in the Miner's operation.
If you use Windows Defender or any other antivirus program, add an exception so that it doesn't take the miner as a virus and doesn't block it.
Now there will be nothing to stop your PC from mining Monero.
Tab-TV doesn't provide any investment, money management, or trading advice. Read our Disclaimer to know more.